You labeled their clothes and packed their bags, but that doesn't mean your duties as the mom of a child at sleepaway camp are over. Now's when the hard work begins — sending care packages and planning visiting day treats that show the kids just how much you care. Though camps have pretty restrictive lists of what can and can't be brought onto campgrounds these days, there are still plenty of fun, small items that can be gifted to your tot. Click through for 29 of our favorite care package and visiting day finds, including one sneaky item that your child will love!
Treat House Rice Krispie Treats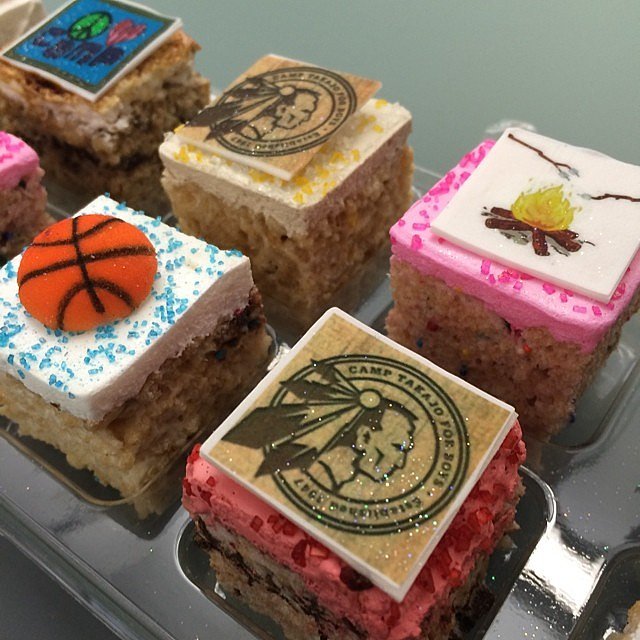 New York's latest sweets sensation Treat House [1] is getting in the camp spirit this year with customized flavored Rice Krispie treats. Available in more than a dozen flavors and any camp logo, the treats ($6 for 12) can be shipped directly to your little one's bunk for them and their friend to enjoy.
The Encyclopedia of My Immaturity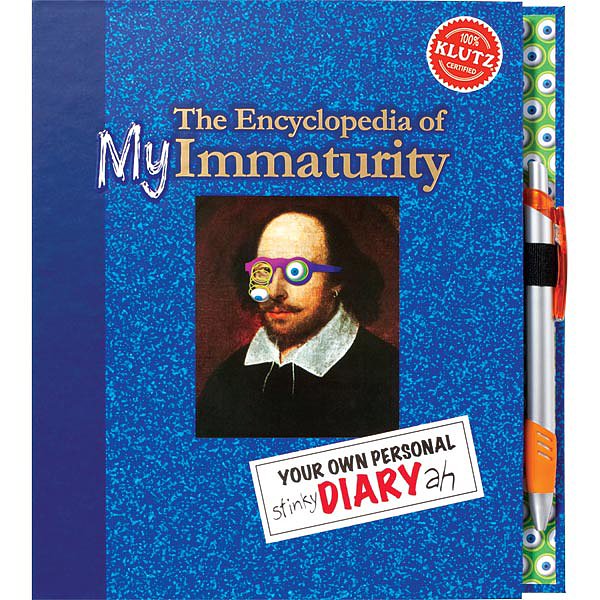 Have a smart aleck on your hands? The Encyclopedia of My Immaturity [2] ($15) will be right up their alley. Consider it a diary for kids who don't want to keep one. It's filled with games, prompts, and quizzes to force nondiarists to jot things down every once in a while.
Flashing Sunglasses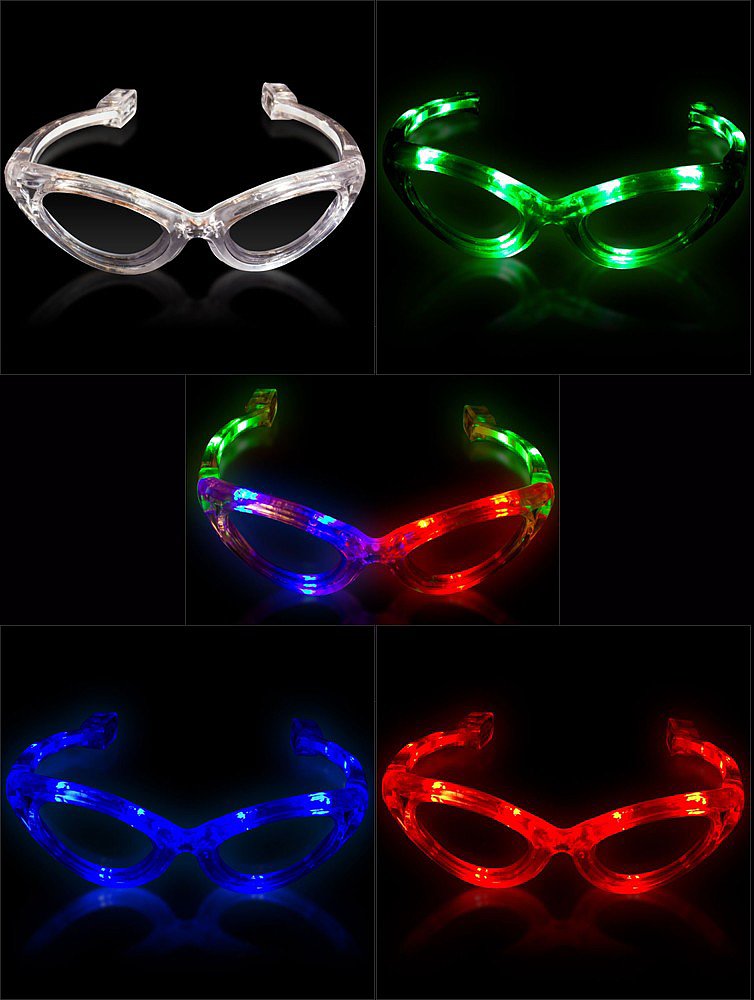 After lights out, everyone in the bunk will enjoy the show put on by a pair of rainbow L.E.D. Flashing Sunglasses [3] ($4 each).
Duct Tape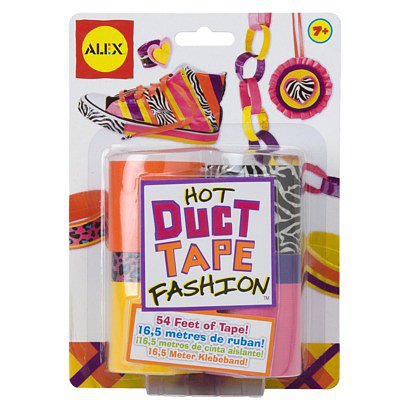 There's no end in sight for the current duct tape trend, and Alex Hot Duct Tape Fashion [4] ($8, originally $14) makes it easy for kids to fashion their own jewelry and stylize their gear with 54 feet of colorful tape.
Showaflops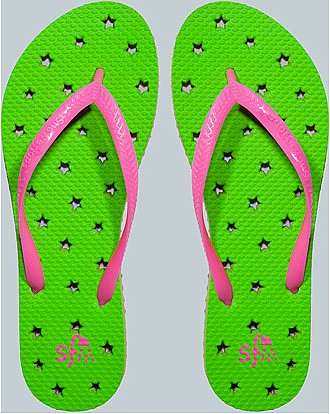 Flip-flops are a fact of life when showering at camp, but a fun new pair of Showaflops [5] ($23) are as practical as they are cute. The holes on the bottom allow water to flow out, thus preventing mildew and squishy feet.
Thumb Wars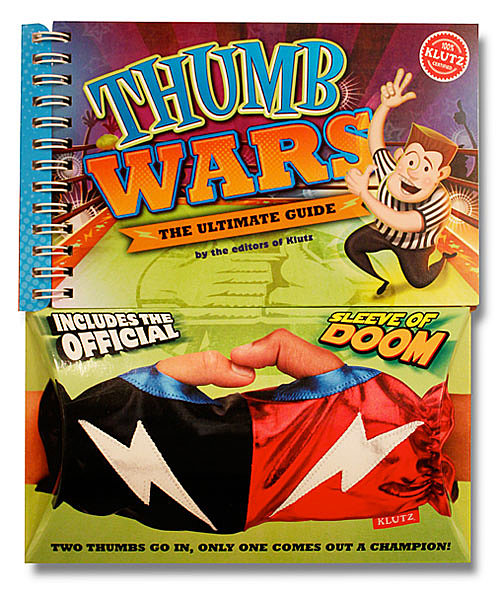 Thumb wars are a perfect way to pass some quiet time in the bunk. Klutz's Thumb Wars: The Ultimate Guide [6]($13) is filled with tips and tricks to have your tot come out on top and a fun sleeve for the players to wear into the "ring."
Candy Bunk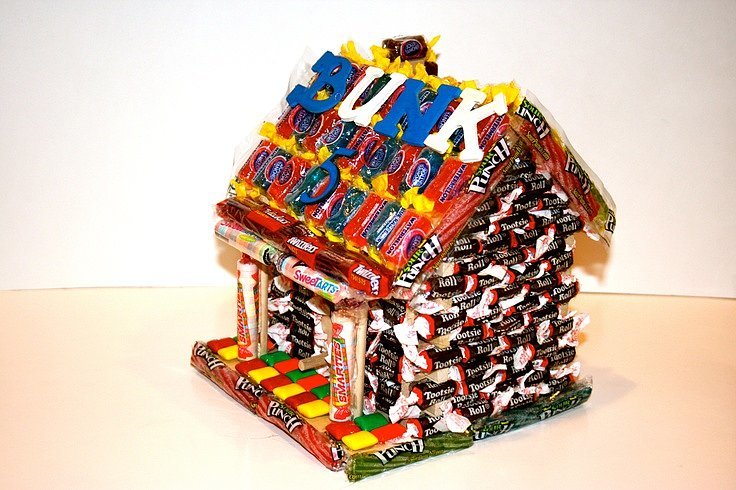 Talk about a sweet treat! This candy-covered bunk from Covered in Candy [7] is almost too cute for the kids to eat.
Silly String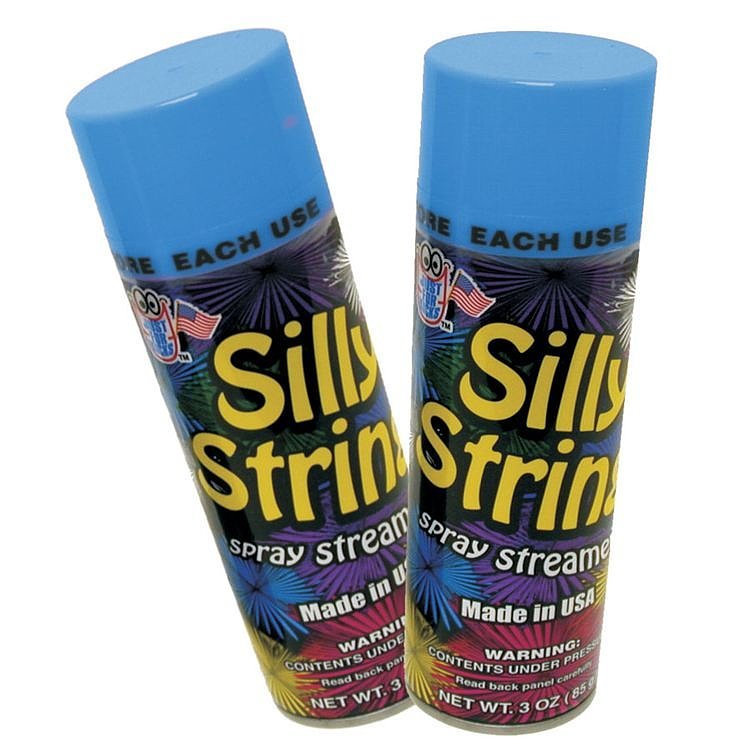 What could be more fun than a Silly String fight at camp? Give your child a supply of colorful Silly String [8] ($3) to ensure he's ready when the war breaks out.
Airbrushed Soccer Socks
Socks are cool. And with the World Cup, soccer socks are even more in demand. These airbrushed soccer socks [9] ($28 per pair) will make her the most popular kid in the bunk.
Flapz Board Game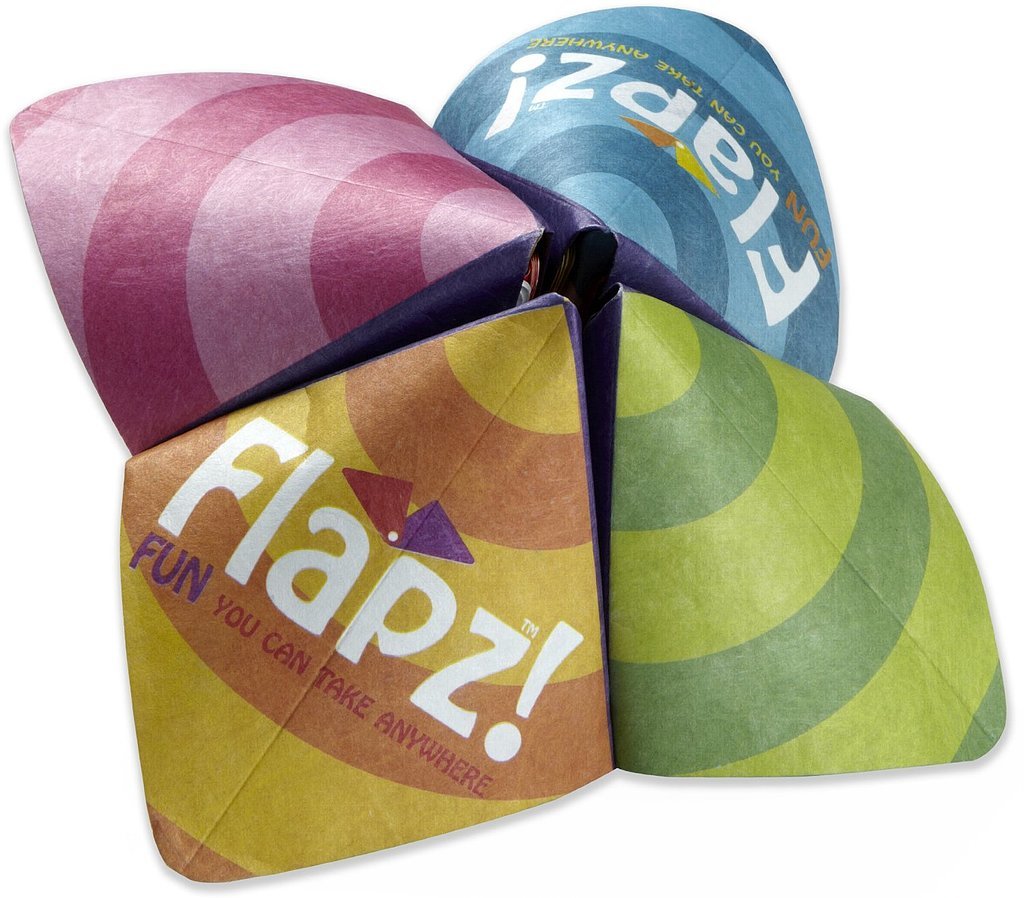 The classic fortune game gets a fun makeover with Flapz Board Game [10] ($10), a game with more than 90 commands for kids to follow as they play.
Candy-Covered Football
The best part of this candy-covered football [11] is that once the kids are done picking off the sweets, there's an actual football for the kids to play with.
Uno Dice Game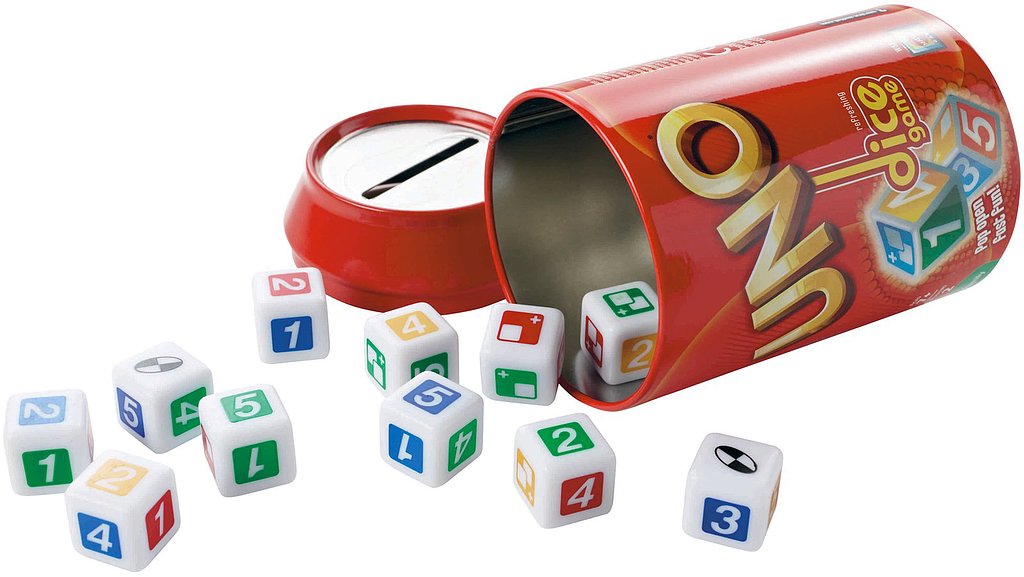 Board games are great during downtime and rainy days, but Uno Dice [12] ($11) is a fun new way to play the classic card game.
Bling 2o Rhinestone Goggles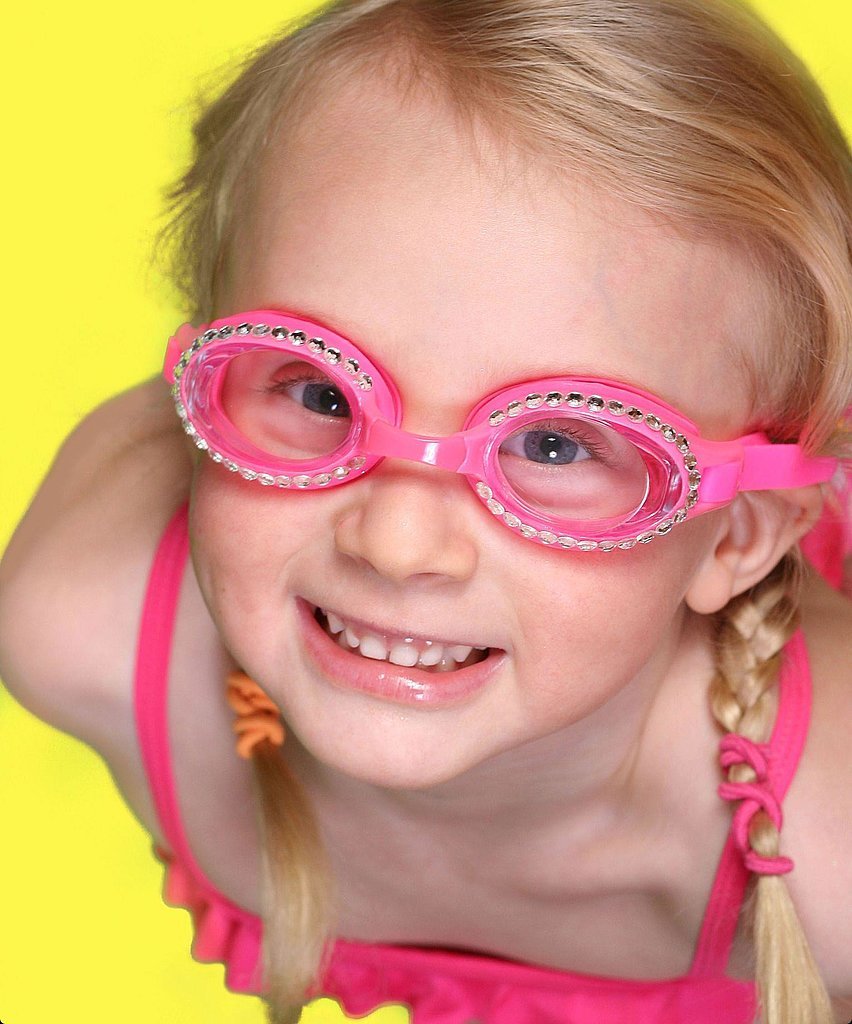 Spice up the rest of her Summer in the pool with these rhinestone-encrusted goggles [13] ($23).
Temporary Tattoos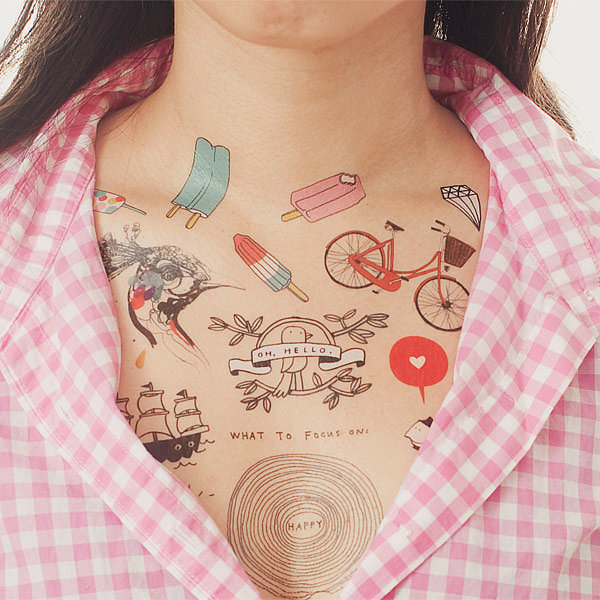 Who doesn't love a fun temporary tattoo? Quick and easy to apply, and just as easy to take off, temporary tattoos are always a hit with kids. We love Tattly's [14] ($15 for a set of eight) hipster-esque designs that look a notch better than their cartoon friends.
Mad Libs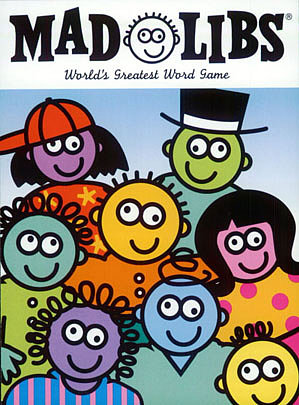 Most camps require kids to leave their electronics at home for the Summer, so it's a great time to return to classic pen and paper games. Among our favorites is Mad Libs [15] ($5). The create-your-own-stories game is a great way to involve the entire bunk.
Stuffies Stuffed Animals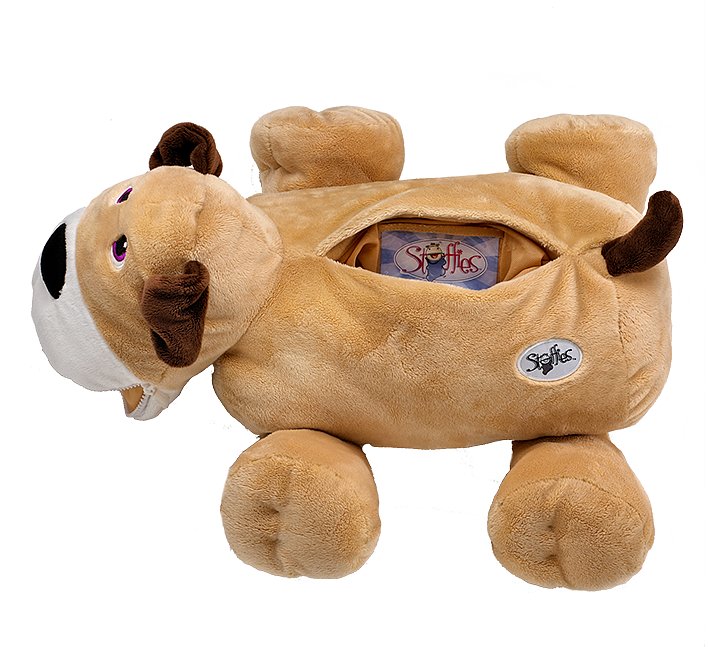 If you still feel the need to send "contraband" treats to camp, Stuffies [16] ($20) stuffed animals come in 11 different styles, each with seven hidden pockets perfect for hiding sweets that might not make it past the mail room.
Cupcake Autograph Pillow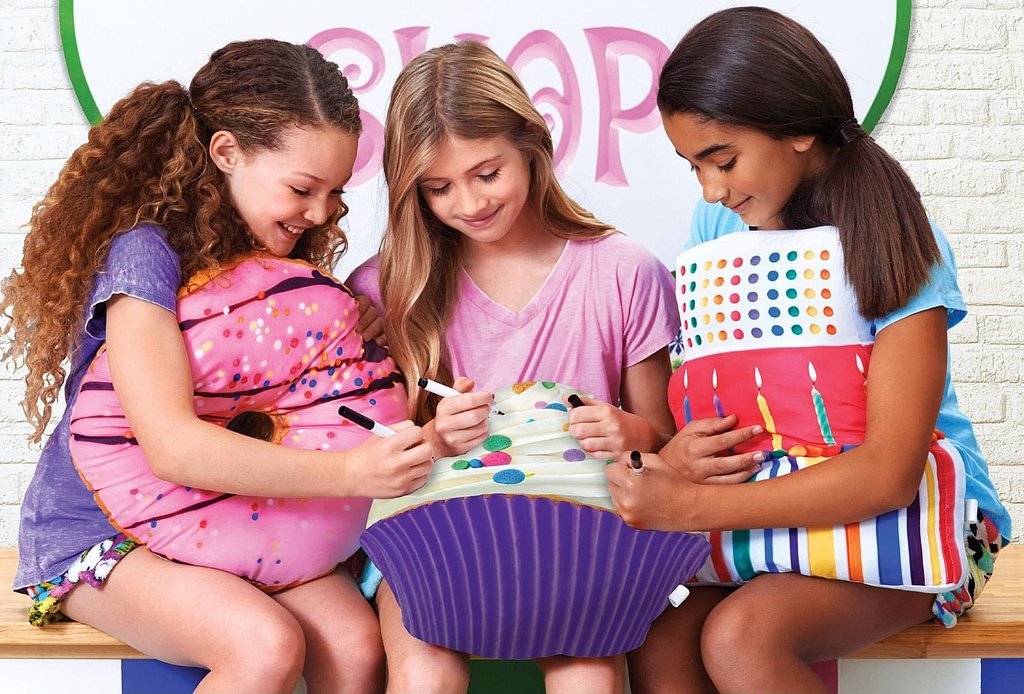 You won't believe it, but this cupcake pillow [17] ($30) is actually designed to collect autographs from everyone in the bunk.
Nail Decals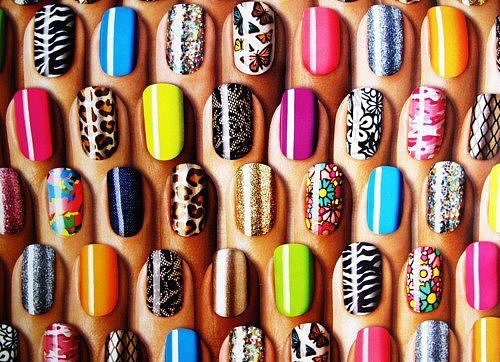 Sure, you could send your daughter a fun nail polish to try, but who has time to let the polish dry with everything going on at camp? Sally Hansen [18]'s Salon Effects Real Nail Polish Strips [19] ($10) are decals kids can add to their nails and then remove by simply peeling them off.
Coke or Pepsi? Forever!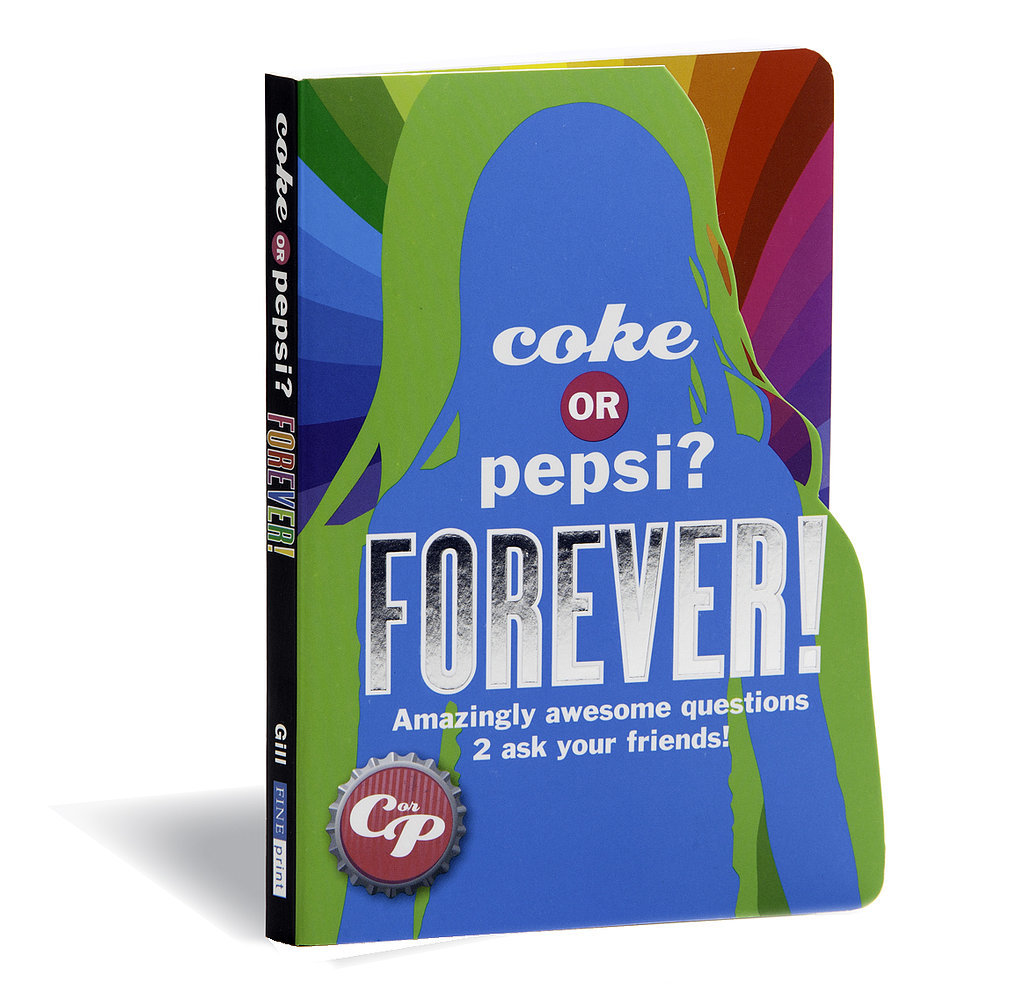 Ever play a game of 20 questions with your kids? They love it! Coke or Pepsi? Forever! [20] ($8) encourages kids to with their friends, and in the process learn even more about the kids they bunk with.
Diary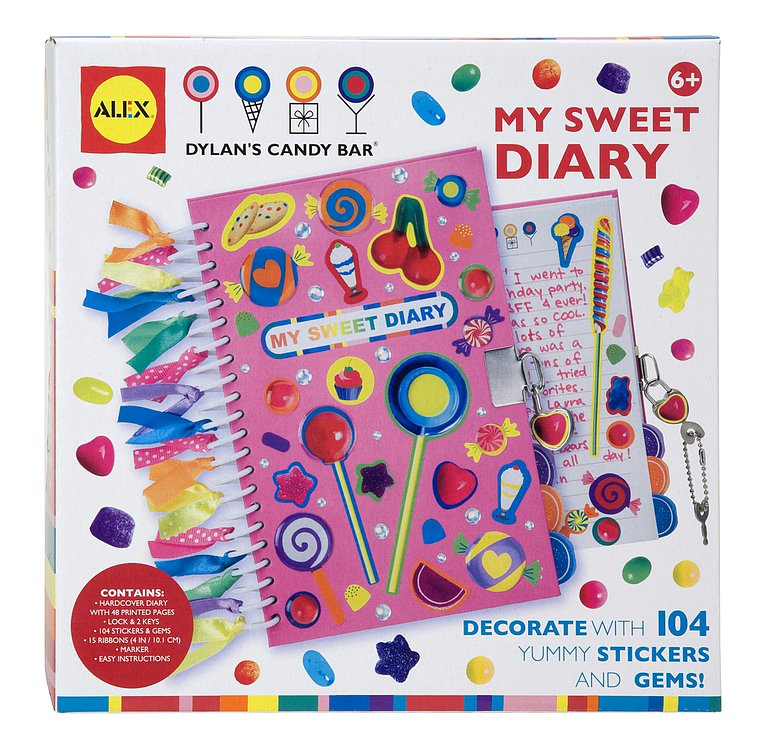 Camp is full of memory-making experiences. The Alex Dylan's Candy Bar My Sweet Diary [21] ($14) lets campers decorate its cover and lock it up, so they can look back on their experiences for years to come.
Glow Sticks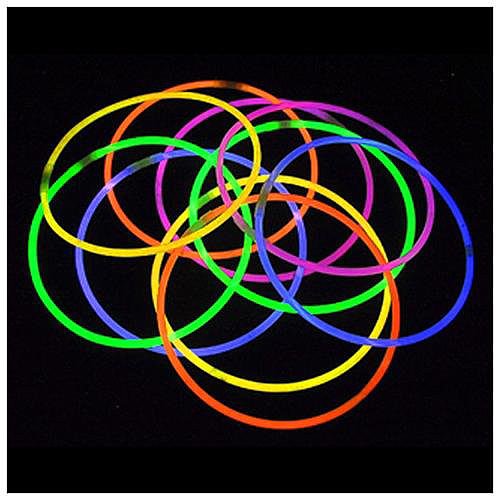 Get ready to hear about nightly neon dance parties, thanks to the glow stick bracelets [22] ($9 for 100) you send to the bunk.
Skillful Sporty Camper Package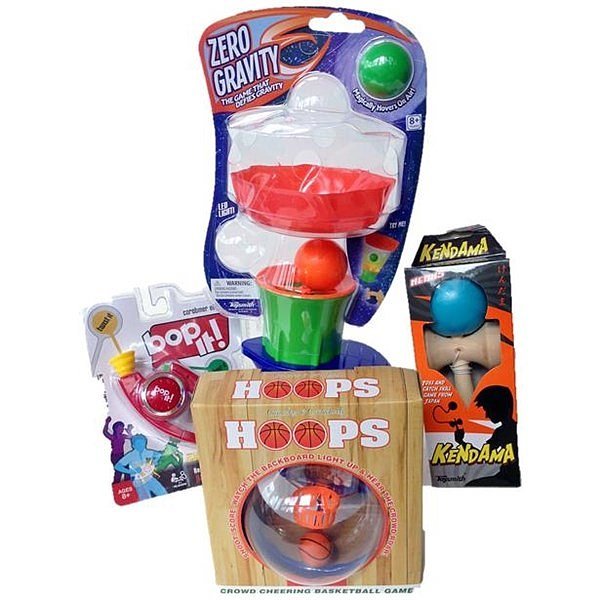 If your tot can't sit still, this package of sporty games [23] ($50) is perfect.
Djubi Spring Shot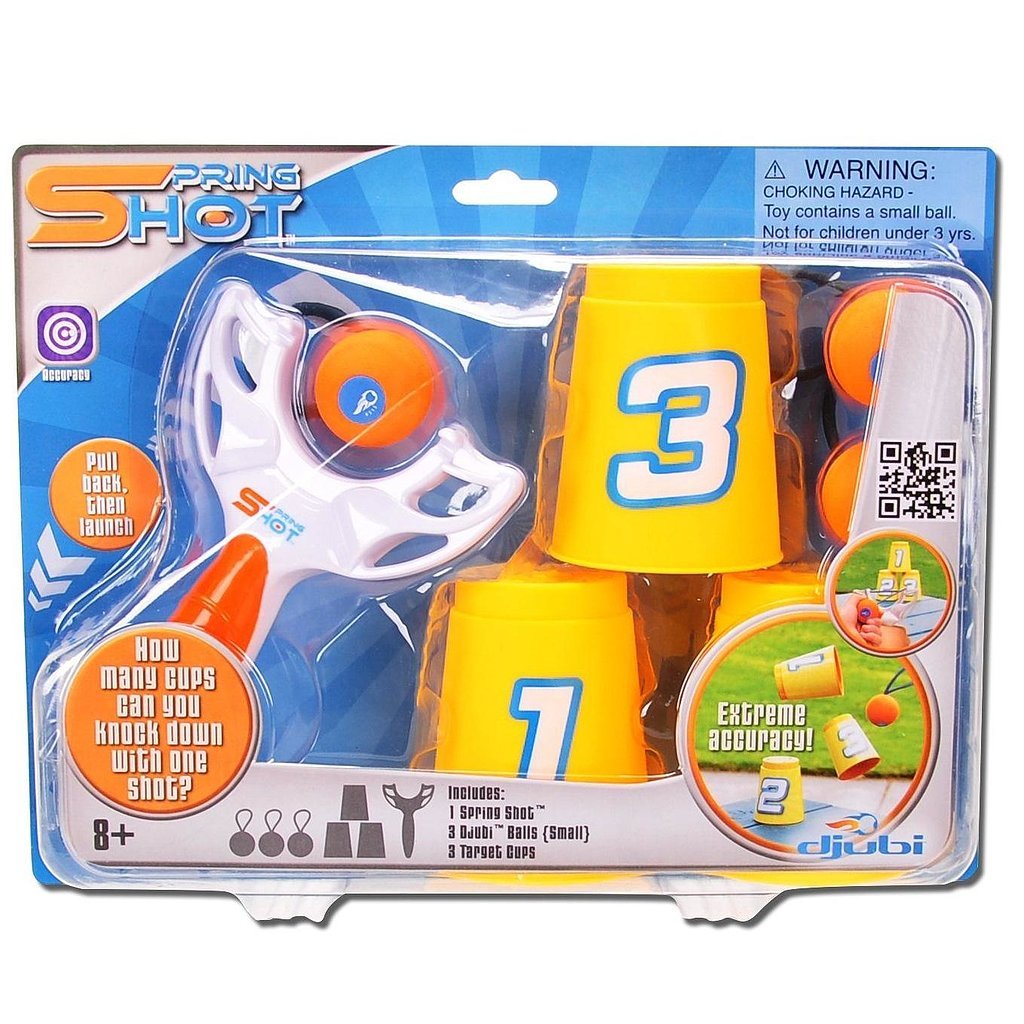 A fun slingshot game, Djubi [24] ($14) is bound to be everyone in the bunk's favorite new game.
Personalized Frisbee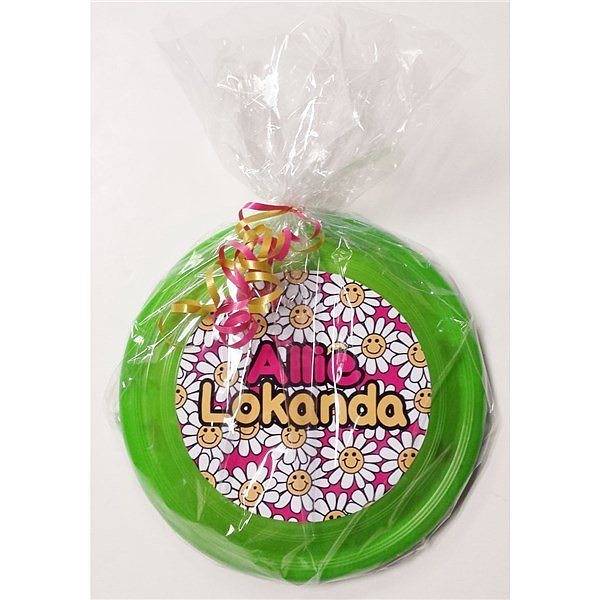 Give your little one a personalized Frisbee [25] ($18) to play with during her downtime at camp.
Friendship Bracelets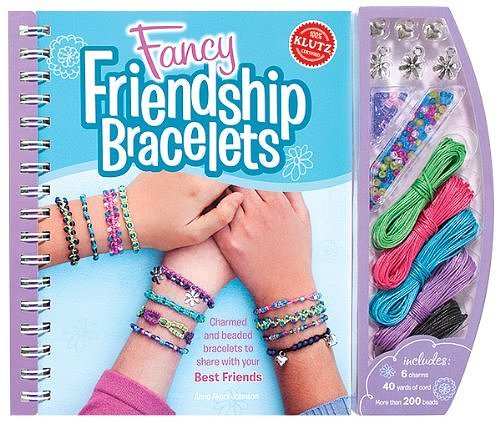 Your camper has undoubtedly made a new set of friends at camp. Klutz's friendship bracelet kit [26] ($20) has everything they need to weave their own bracelets and anklets in their bunk.
Glimmer Tattoos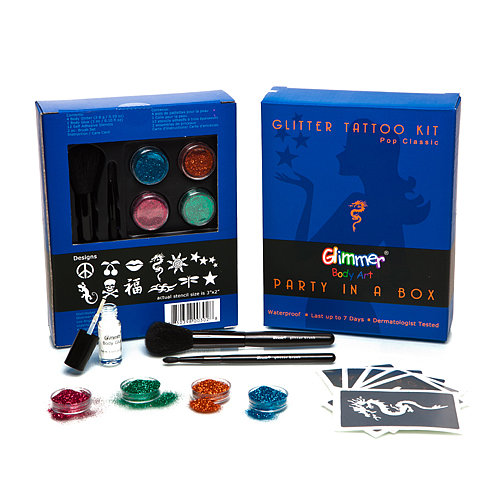 Traditional temporary tattoos have nothing on these Glimmerart Pop Classic Glitter Tattoos [27] ($18, originally $25). They're bright, sparkly, and the kit is big enough to provide tattoos for the entire bunk.
Baseball Sticker Book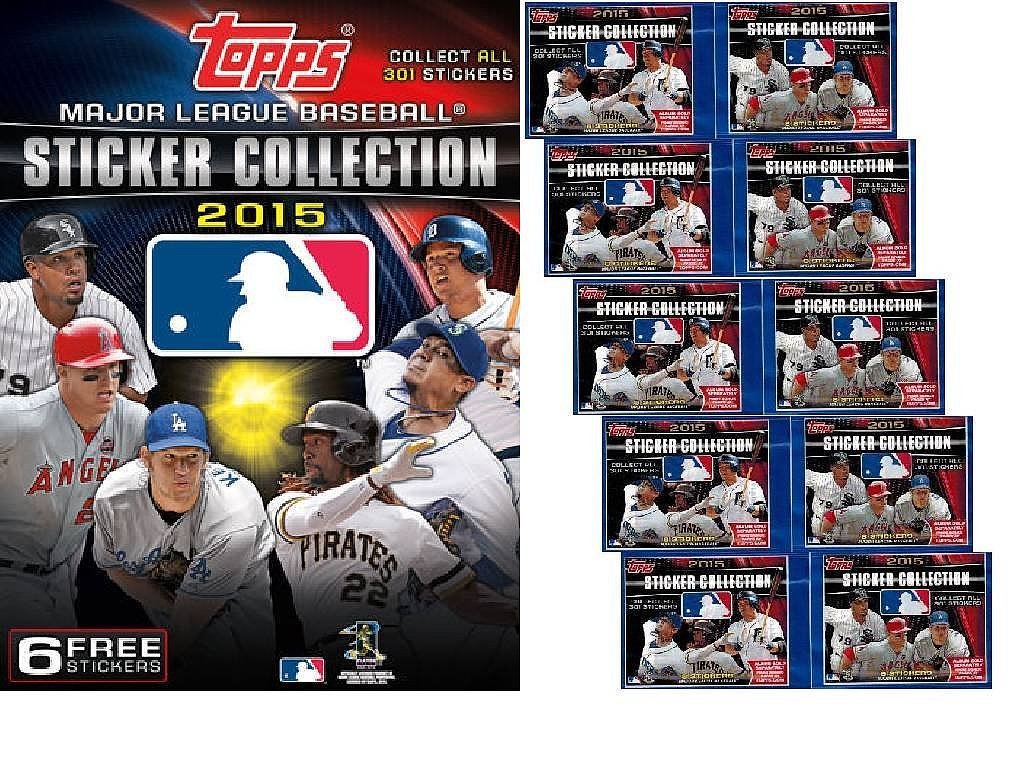 The boys of Summer will continue their quest toward the World Series while your tot is away at camp, so it's a great time for baseball fans to get acquainted with their favorite players. Topps's MLB Sticker Collection [28] ($27) is a fun way for little fans to collect their favorite players and trade stickers with their bunkmates.
Personalized Clipboard Case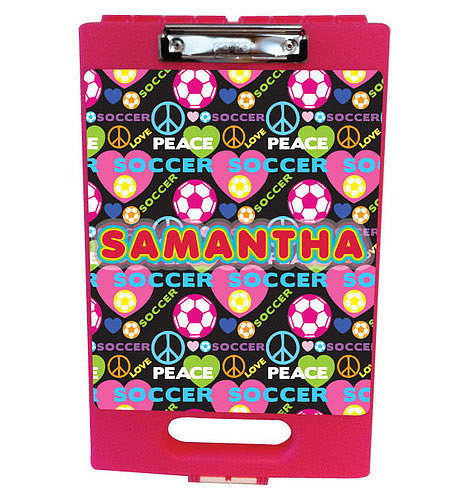 Want to encourage them to write more letters home? This clipboard case [29] ($28) will do the trick!