Oh baby, you look boo-tiful! Your infant may have no clue what Halloween [1] is all about, but his or her first costume is cause for much excitement. From baby animals to beloved characters, we've rounded up the best — and cutest! — costumes for baby's first Halloween. It's seriously scary how adorable these different ideas are. Check them out!
Little Viking
You don't have to come from Nordic lineage to enjoy this unbelievably cute Viking costume [2] ($69). They had us at that orange beard!
Baby Alligator
This Baby Alligator [3] ($15, originally $35) doesn't bite . . . and if he does, at least he doesn't have a full set of teeth quite yet.
Baby Sushi Roll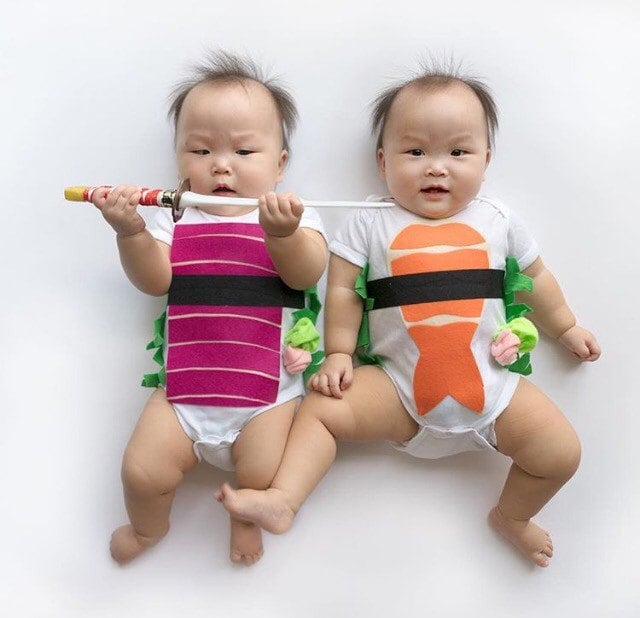 If you didn't think that dressing your baby up as raw sushi could be cute, think again. This handmade Baby Sushi Roll ensemble [4] ($38) is adorable and not-at-all cumbersome for an infant to sport on Oct. 31.
Princess Leia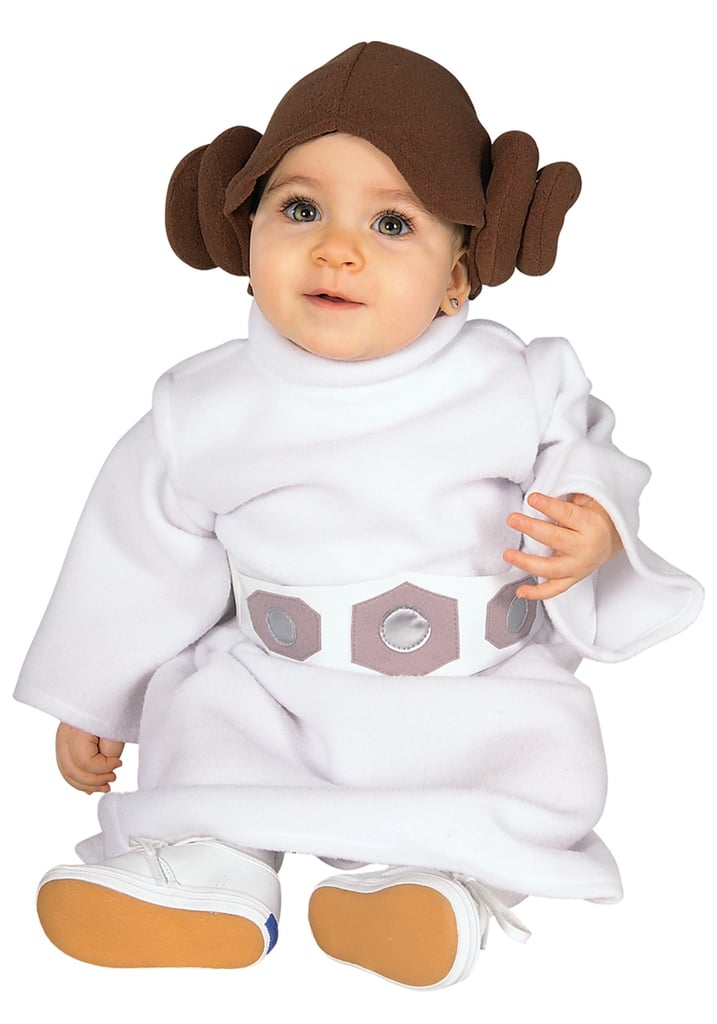 Even the tiniest Star Wars fans can get in the Halloween [5] spirit (or their parents can do it for them) with this Princess Leia costume [6] ($33).
Shark Romper
There's nothing to fear if you see a cutie in a shark romper [7] ($7-72) heading your way.
Playful Pony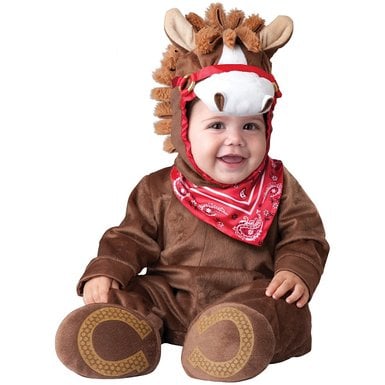 You don't have to be walking or crawling to see the playfulness of this adorable pony costume [8] ($23, originally $48).
Future Aviator
Your little aspiring pilot will love Baby Aspen's pilot footie and hat set [9] ($25). It's a high-flying costume/sleep set that will last long after Halloween [10].
Pie in the Sky!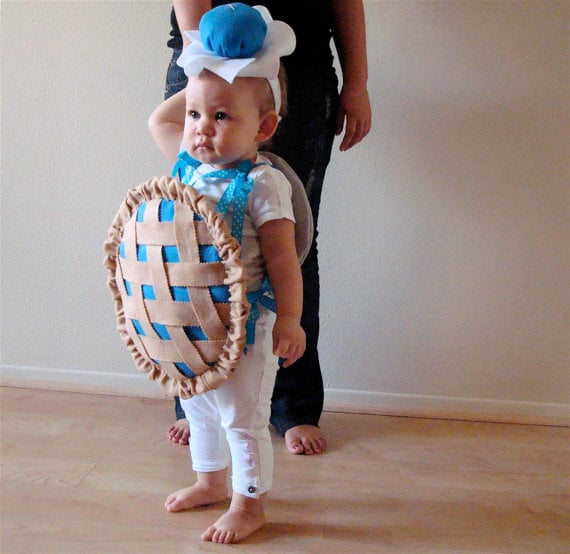 Pick your "filling" of choice — blueberry, cherry, pumpkin, lemon, or strawberry — for an adorable one-of-a-kind pie costume [11] ($70) for your baby girl. It's made of soft fleece and felt, and it layers easily over your tot's regular clothes.
Pineapple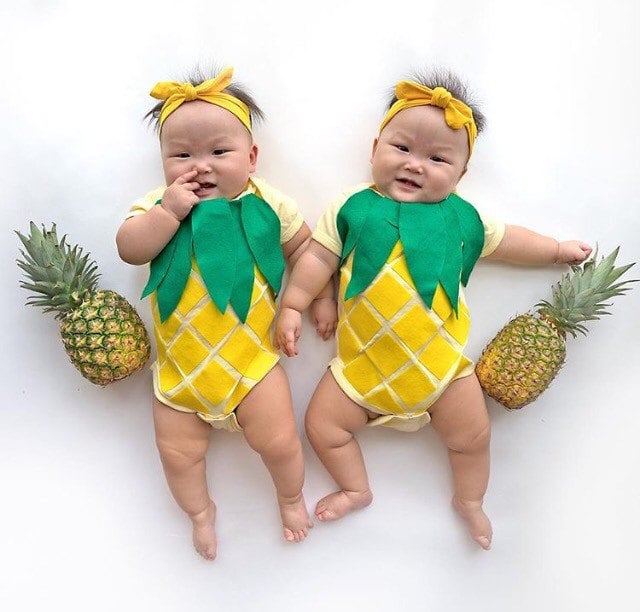 Thanks to this costume [12] ($28), you don't have to give up Summer fruit just yet.
Watch Me Pull a Rabbit Out of My Hat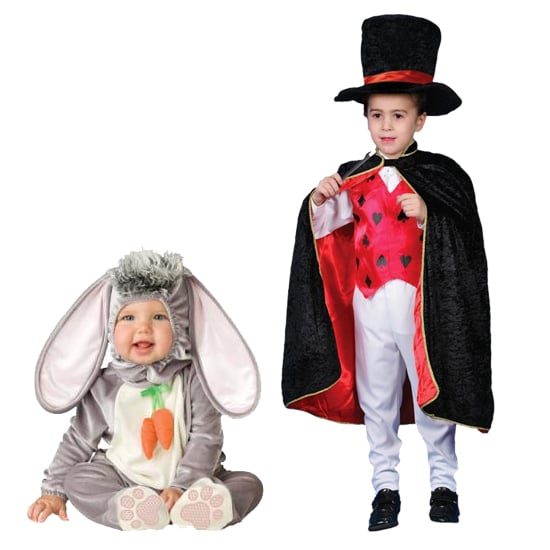 Magicians [13] ($30) love to pull tricks out of their hats, and this little bunny rabbit [14] ($44) is no exception! Just warn the big magician that this bunny might not fit in his tall hat!
A Good Little Witch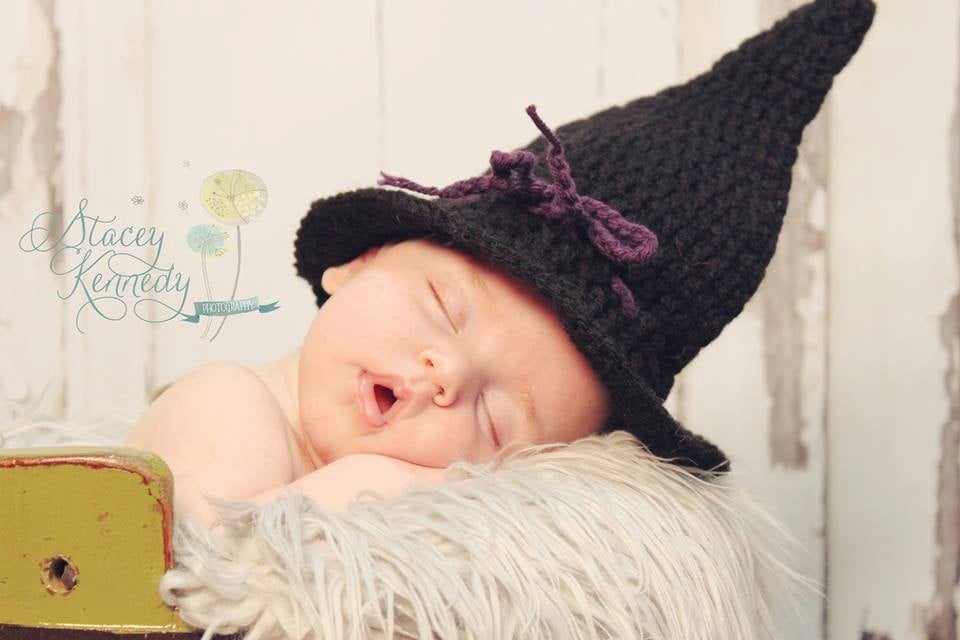 Get the cauldron brewing! Made for newborns, this soft, hand-knit witch hat [15] ($18) pairs perfectly with a black onesie for lots of (comfy!) Halloween [16] fun.
Stay Puft Baby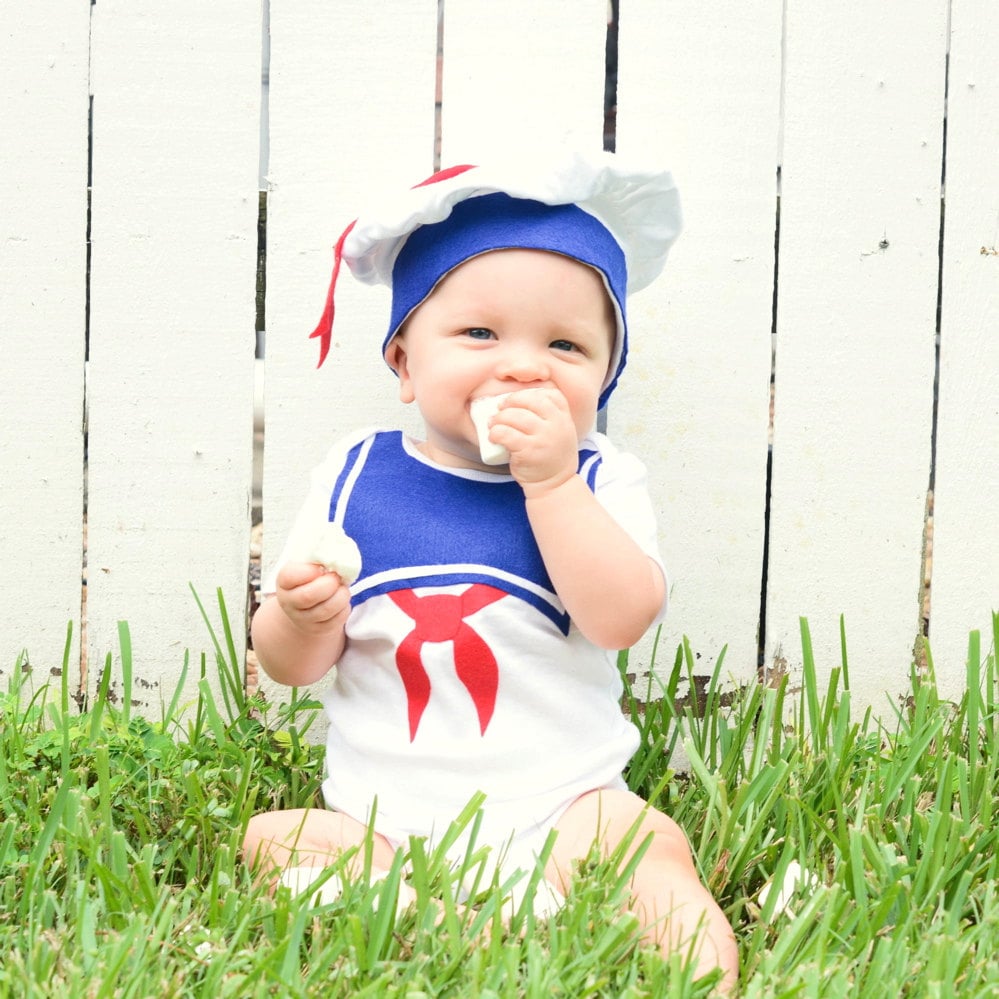 Hello, adorable! Transform your little one into the Stay Puft baby from Ghostbusters [17] ($58) with this sweet costume. Marshmallows not included.
Little Lamb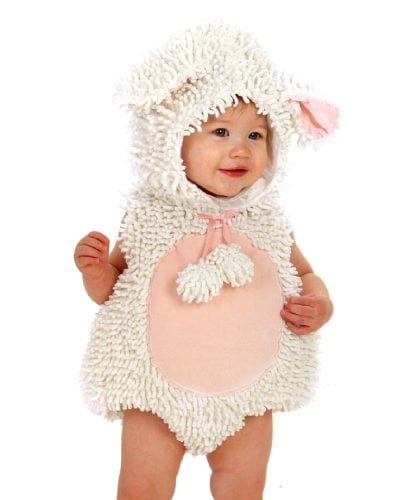 This sweet Little Lamb [18] ($44, originally $45) may steal the show on the big night.
Newborn Raggedy Ann Wig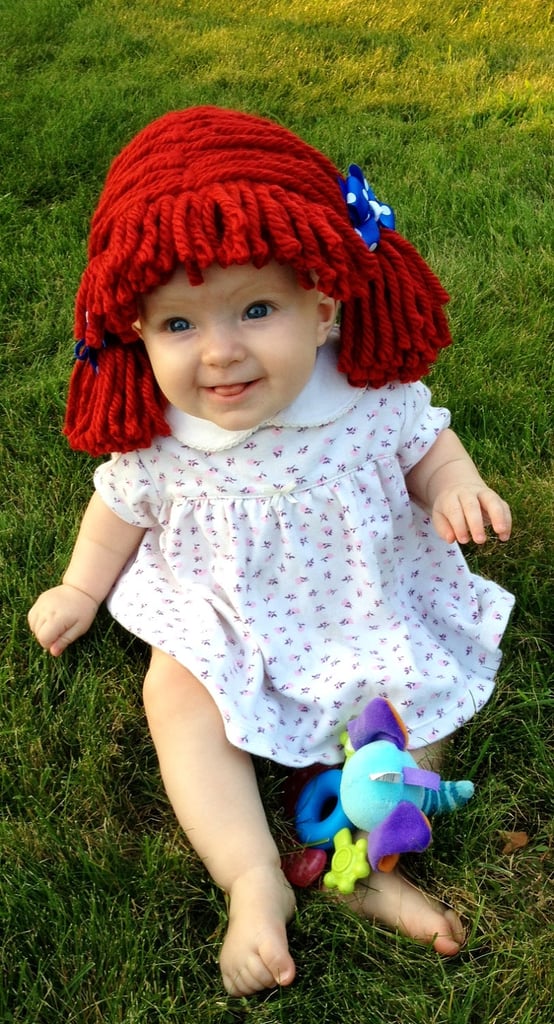 Pair this handmade Raggedy Ann wig [19] ($23-$30) with your little girl's favorite dress for an easy and classic costume. It's made from chunky yarn and securely woven into a snug-fitting beanie that stops at your babe's hairline, staying put without the need for pins, bands, or glue.
Hogwarts Gryffindor Student Costume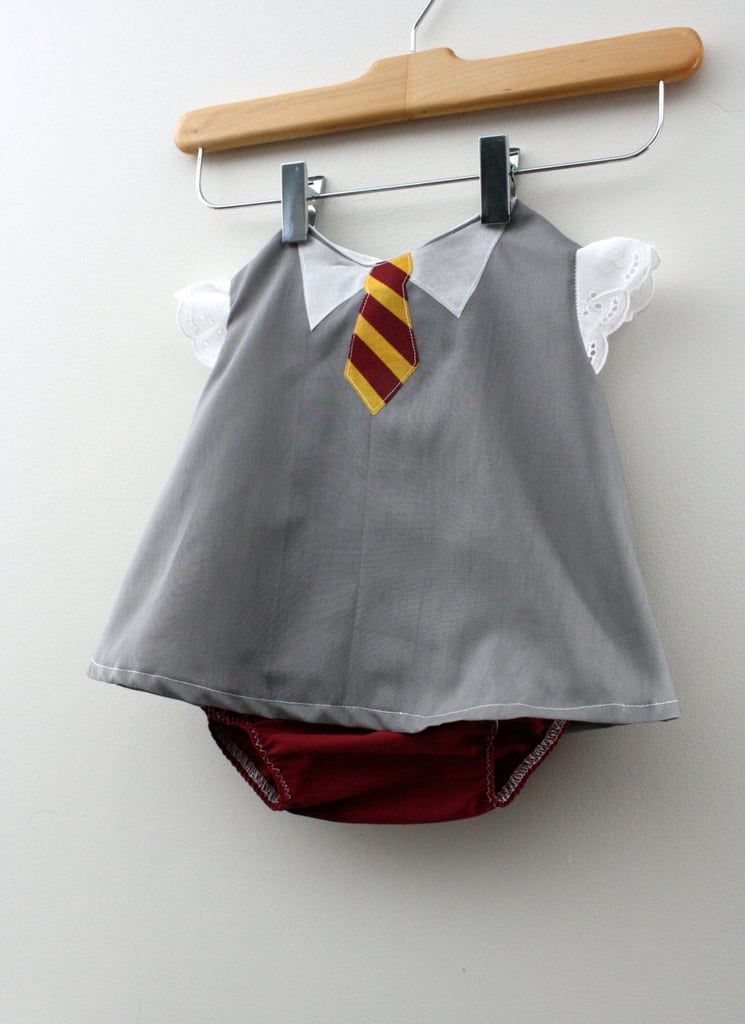 It's never too early to introduce the world of Harry Potter to your tot! You can start by choosing a themed costume, like this adorable Hogwarts Gryffindor student costume [20] ($37).
Raggedy Andy and Raggedy Ann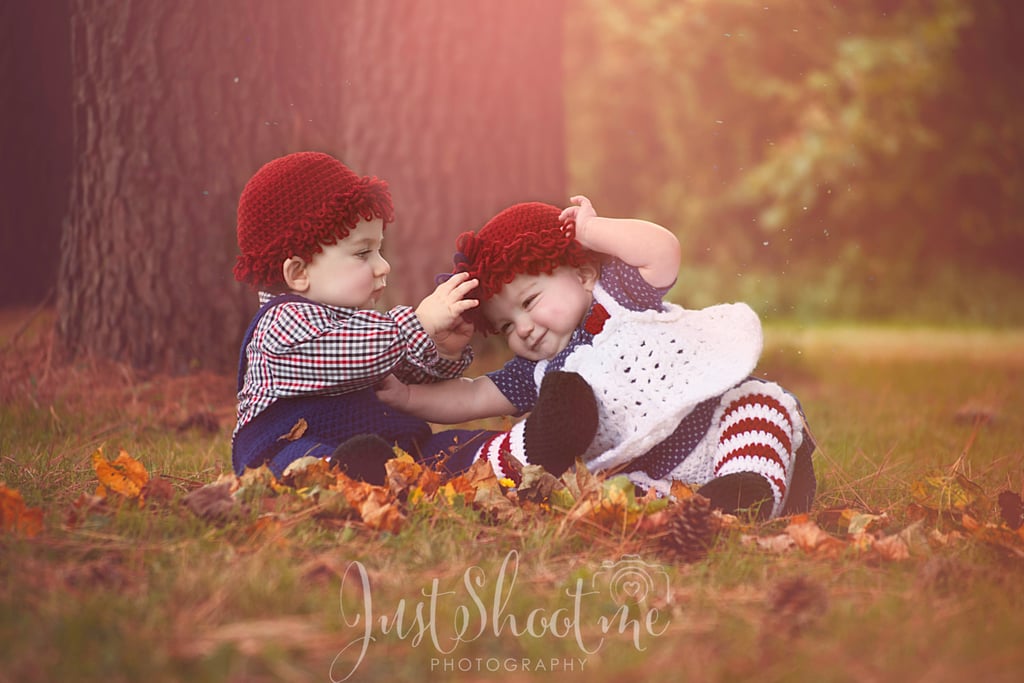 It's the Raggedys! If you're the proud mama of mixed-gender multiples, then you can't go wrong with The Raggedys costume idea [21] ($15 and up) this Halloween [22]. Don't you think?
Frog Prince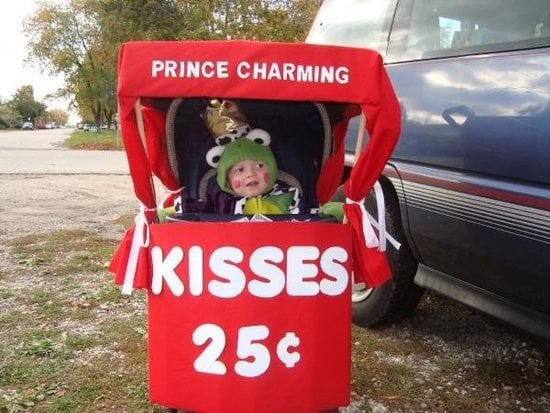 You can't stop smooching your little guy or girl, so why not spread the love? Give your little frog prince (or princess) [23] a proper showcase for their sweetness in a stroller turned kissing booth.
Very Hungry Caterpillar Newborn Costume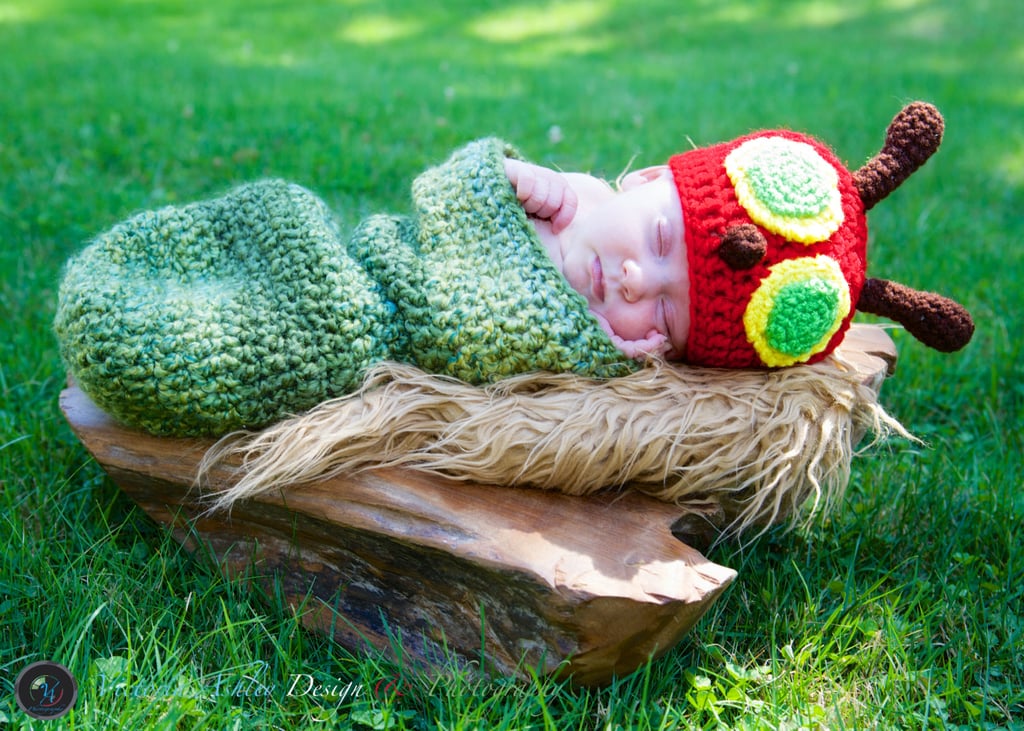 Every mom wants her baby to look their best on Halloween [24] — but comfort is key. Keep your newborn comfy while still looking festive with this soft and cuddly Very Hungry Caterpillar set [25] ($25).
Pink Elephant Costume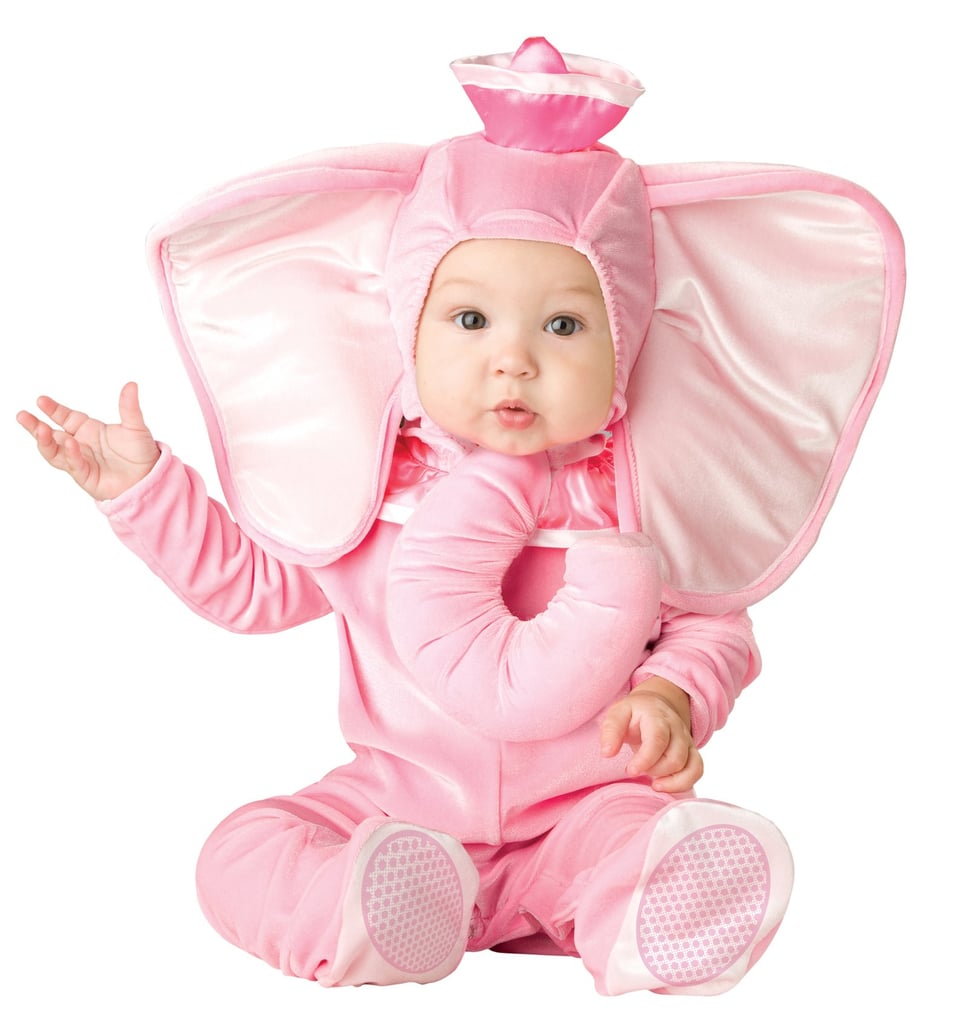 Dressing up an infant as a baby animal is a popular first Halloween [26] costume choice — but this Pink Elephant Costume [27] ($14) will make sure your little girl stands apart from the crowd!
Snow White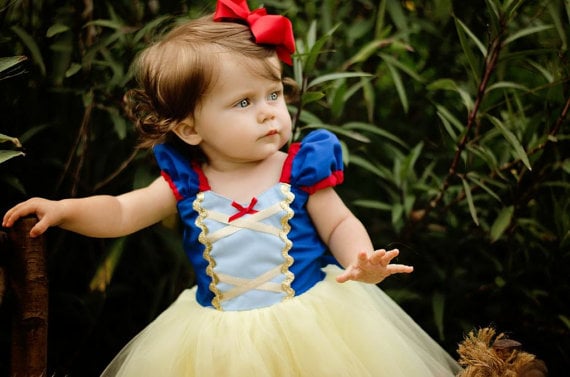 Your little princess will twirl her way through trick-or-treat-ville in this Snow White costume [28] ($58).
Ice Cream Cone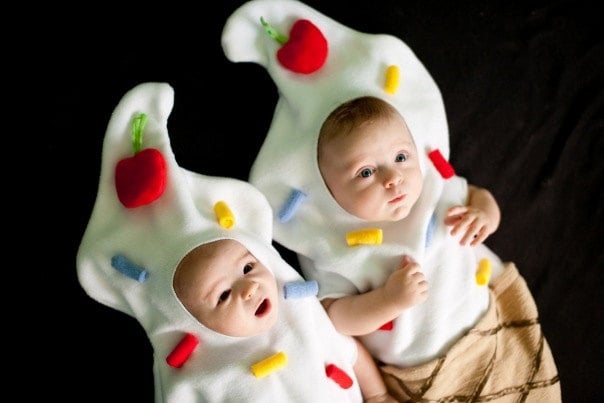 Quick — before your baby can complain that they want to be something else, dress them up however you want! This baby ice cream cone with sprinkles [29] ($90) is a perfect bunting costume.
Hand-Knit Lion Hat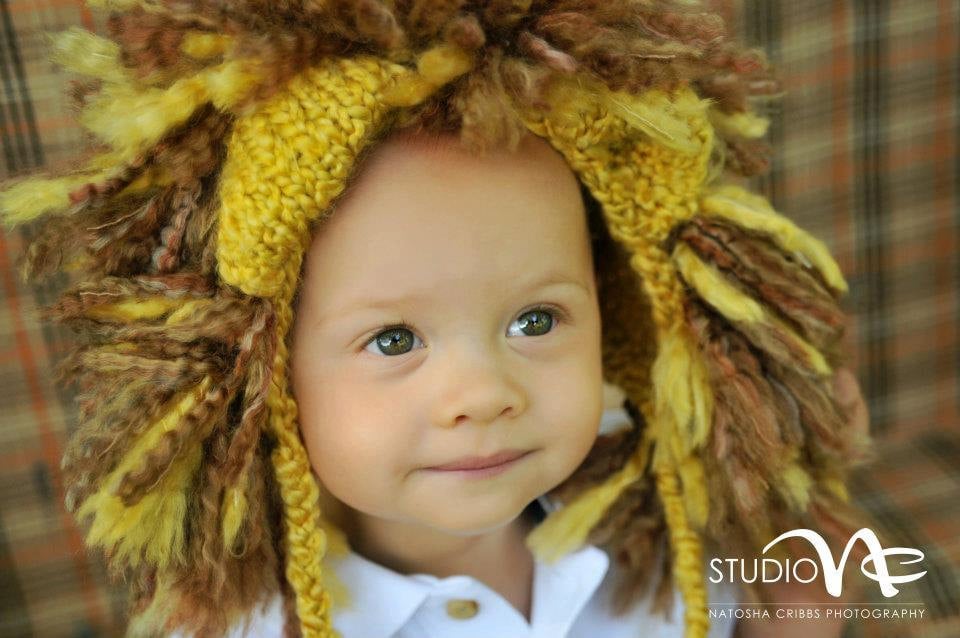 Perfect for infants who aren't excited about wearing a costume, this adorable hand-knit lion hat [30] ($25) can be worn with matching clothes to create a simple Halloween [31] costume. And this soft knit hat will keep your tot's ears warm while trick-or-treating.
Cupcake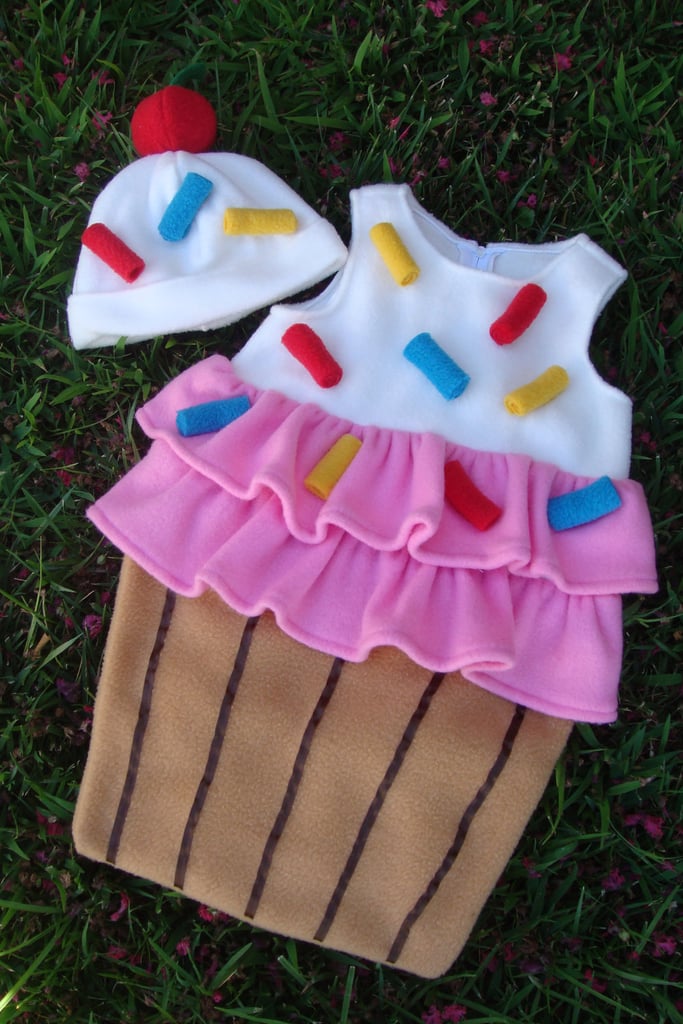 Dress your sweet as something, well, sweet [32] ($95) for her trick-or-treating adventures.
Legend of Zelda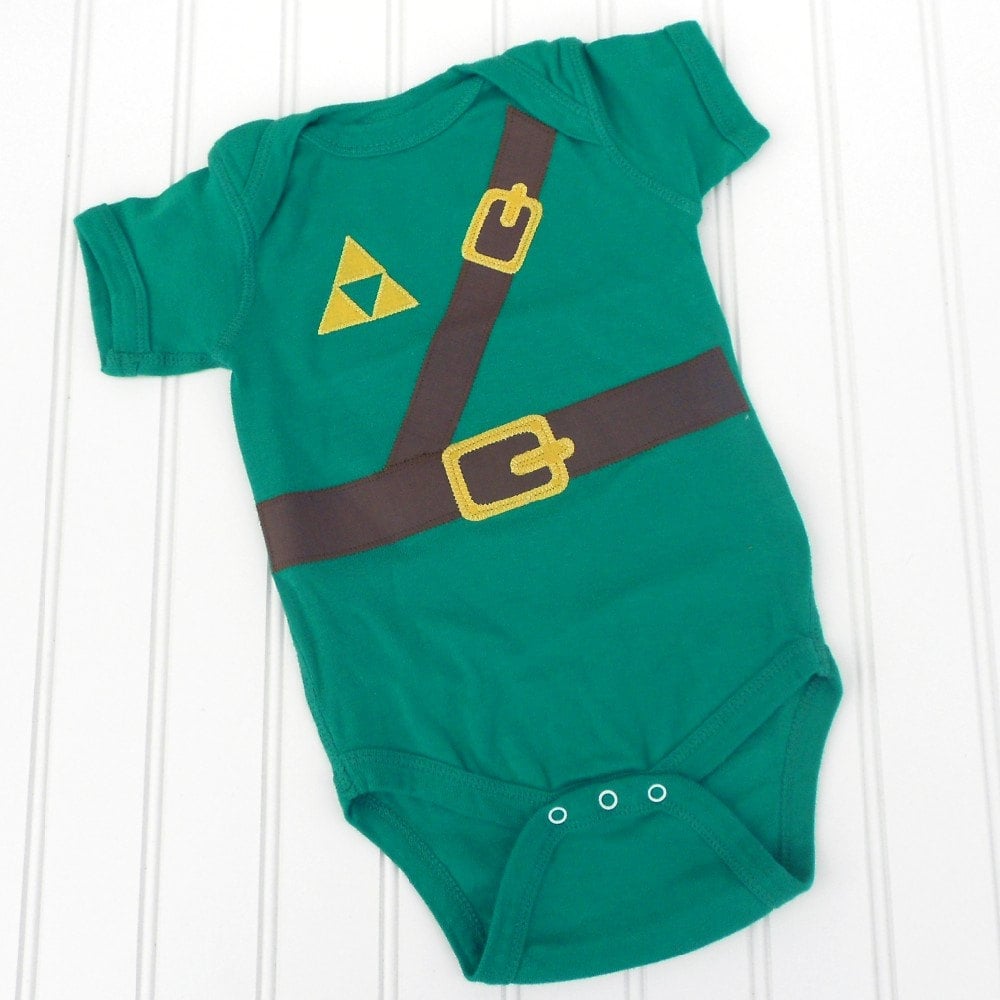 Here's a Zelda-inspired onesie [33] ($14) for any new little one to wear for a fun Halloween [34] adventure. With adornments cut from cotton, ironed on, and then sewn around the edges for durability, your babe will be the talk of the Halloween [35] party in this cute bodysuit!
Pumpkin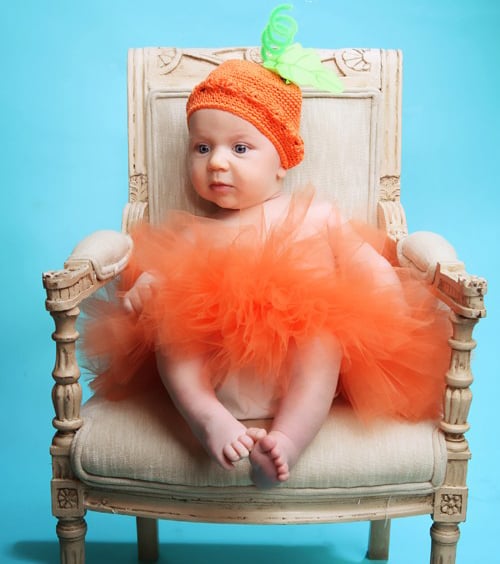 It wouldn't be Halloween [36] without this orange gourd [37] ($39), right?
Simba
Your baby boy or girl will stay warm and cozy while trick-or-treating in this polar fleece Simba [38] suit ($82).
Baby Penguin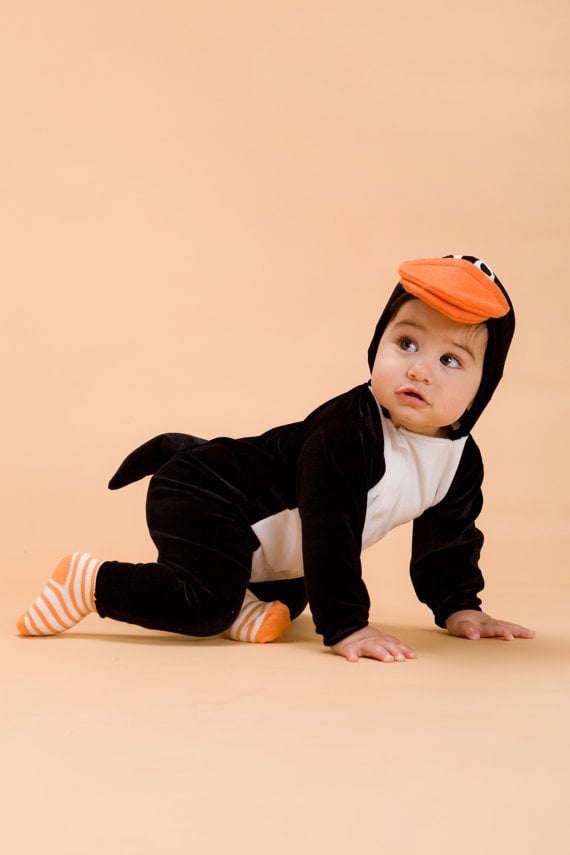 The best time for a baby to sport his black and white finest is this Halloween [39] as a cuddly baby penguin [40] ($68). Adorable, no?
Baby Cheeseburger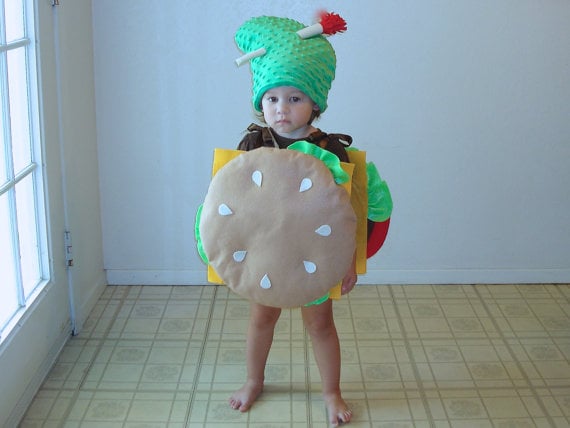 Take a bite out of this! Your little guy or gal will be the juiciest guest at the Halloween [41] party in an incredibly detailed cheeseburger costume [42] ($75) that's perfect for the youngest trick-or-treaters.
Preppy Baby Golfer Costume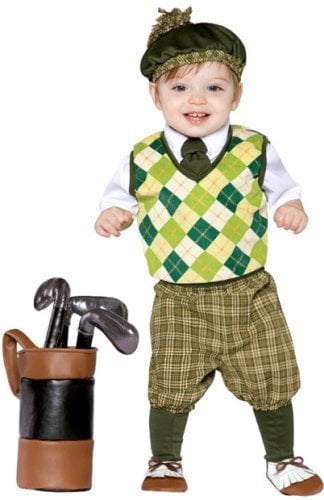 Fore! Do you have aspirations of your tot becoming the next PGA superstar? You can start living the dream this Halloween [43] by dressing your little guy up in this Baby Golfer Costume [44] ($38) — and yes, golf clubs and bag props are included!
Peas in a Pod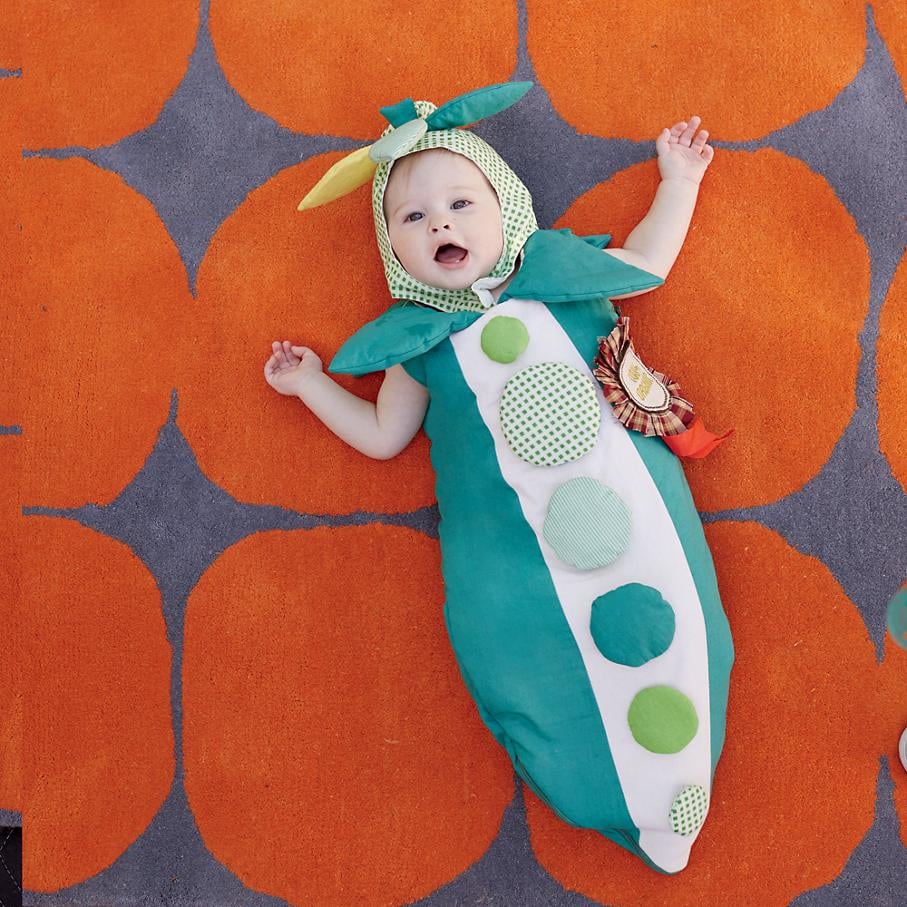 Who's the cutest pea in the pod? Your tot will be the talk of the neighborhood while wearing this adorable pea in a pod costume [45] ($60) while trick-or-treating. The costume is made from soft bunting with a velcro closure for easy diaper changing.
Superhero Baby
It's a bird! It's a plane! No, it's superbaby! This adorable superhero costume [46] ($76) comes with a reversible cape, long-sleeved onesie, and leggings, making sure baby is cute and warm on Halloween [47] night.
Newborn Superhero Mask and Cape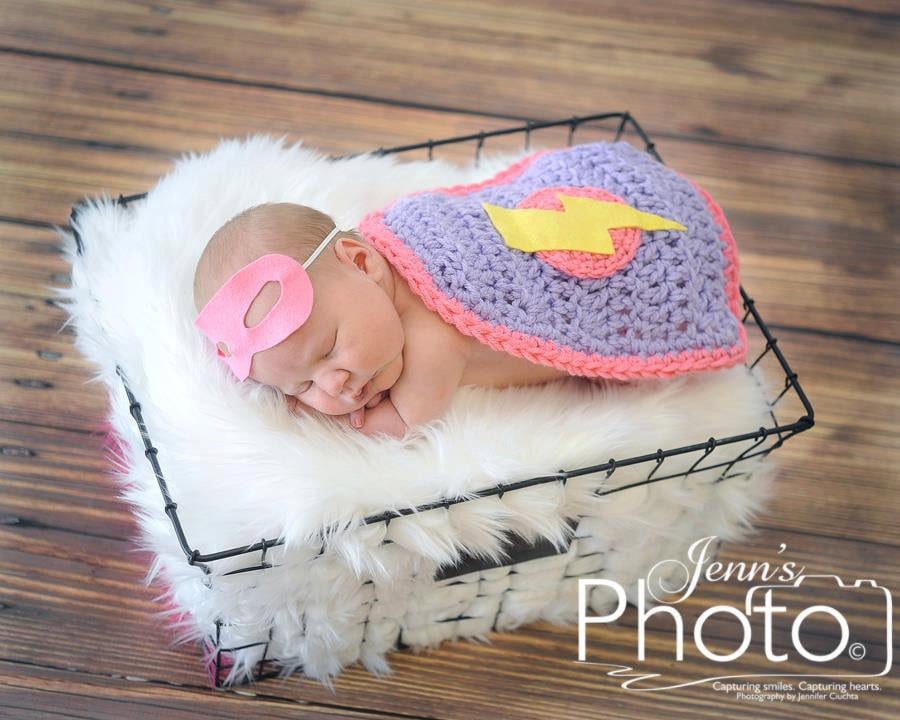 Your newborn will be ready to save the day this Halloween [48] while wearing a handmade superhero mask and cape set [49] ($26). Pick from a variety of styles and colors to fit your tot's personality.
Strawberry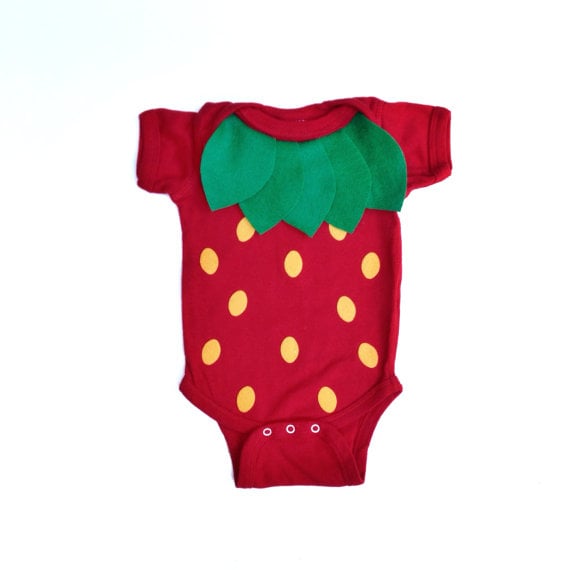 To complete this look, pair the onesie [50] ($28) with a green cap.
Turquoise Parrot Baby Costume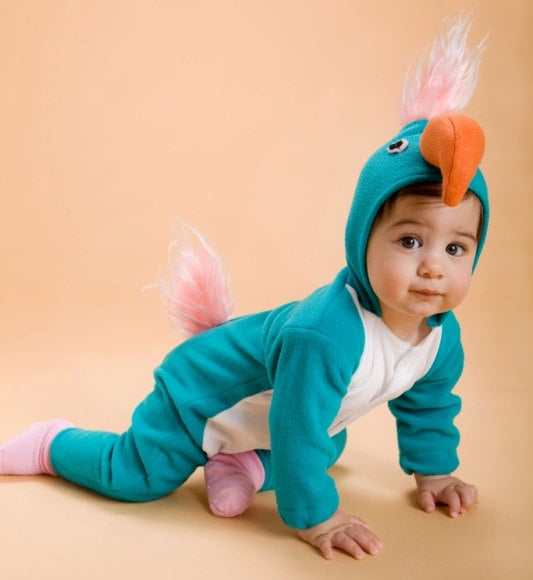 Polly want a cracker? Dressing baby as a cute little animal for baby's first Halloween [51] seems to be the most popular choice for new parents. Break away from more traditional options — like a baby lion or monkey costume — and dress your tot in a turquoise parrot baby costume [52] ($58).
Little Ghost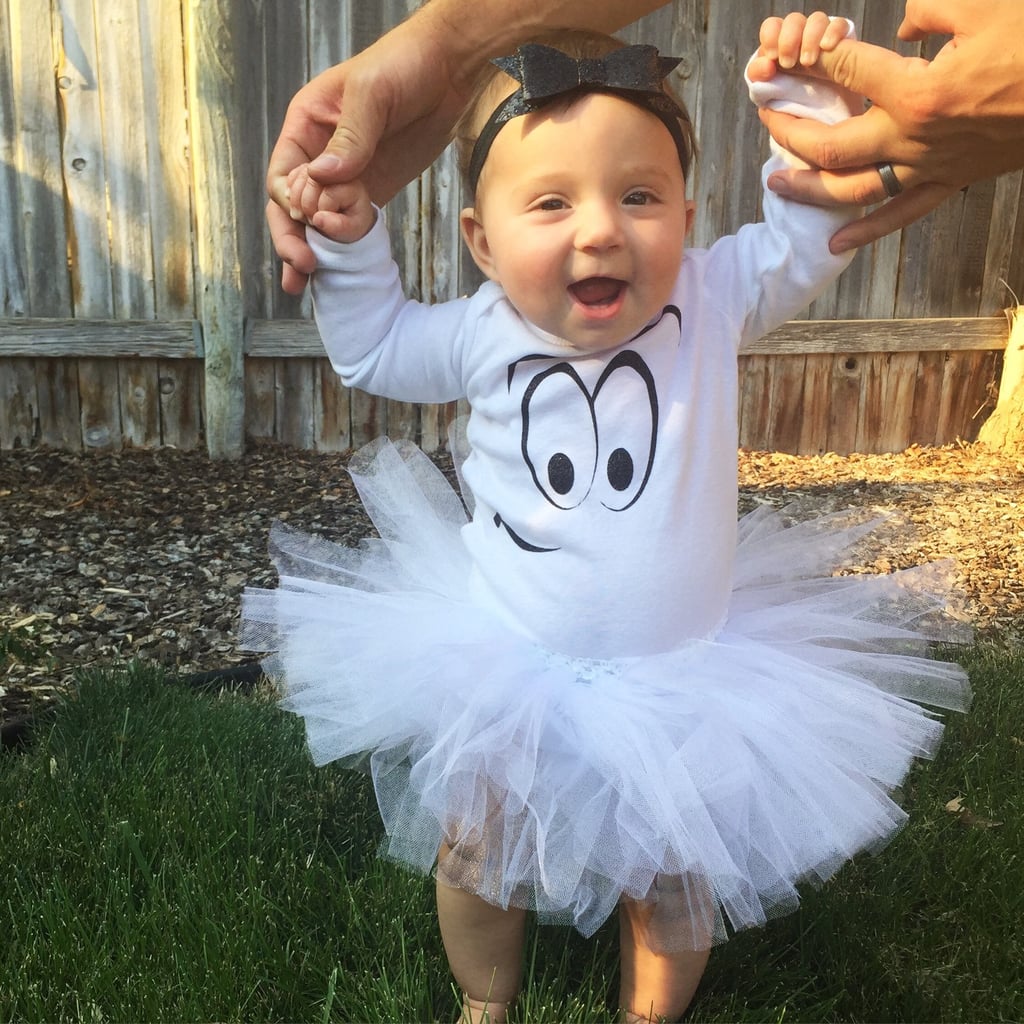 Etsy created this adorable little ghost onesie set [53] ($30), which comes with a ghost-faced onesie and tutu.
Milk and Cookies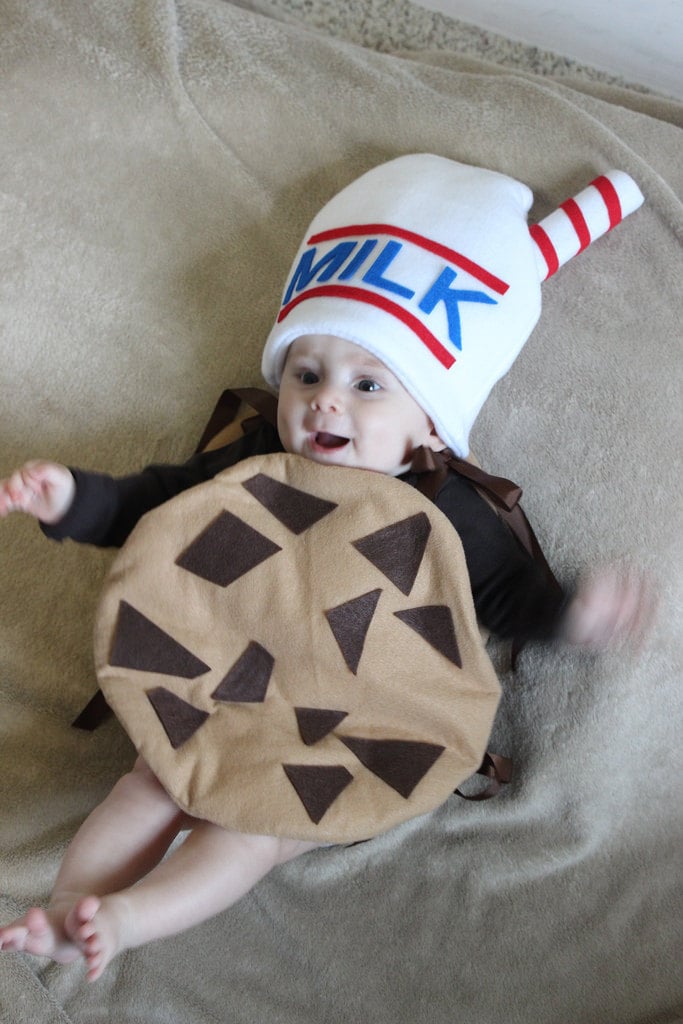 Your little cookie will look extra sweet in his or her milk and cookie [54] ($60) costume, handmade from fleece and eco-felt. The hat's made of stretchy fleece and has just a bit of stuffing, so it's comfy and lightweight for your little one.
Sulley of Monsters University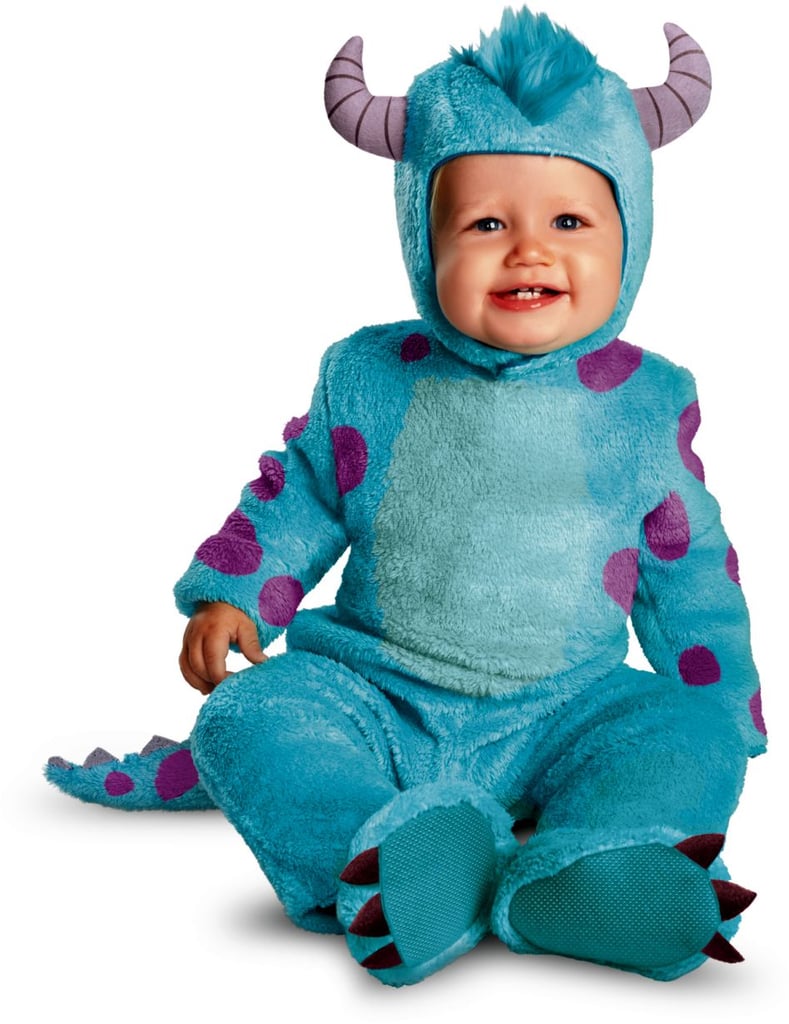 Babies will look so cute dressed up in this Monsters University costume [55] ($28), which includes a jumpsuit, detachable tail, headpiece, and pair of booties.
Prehistoric Fun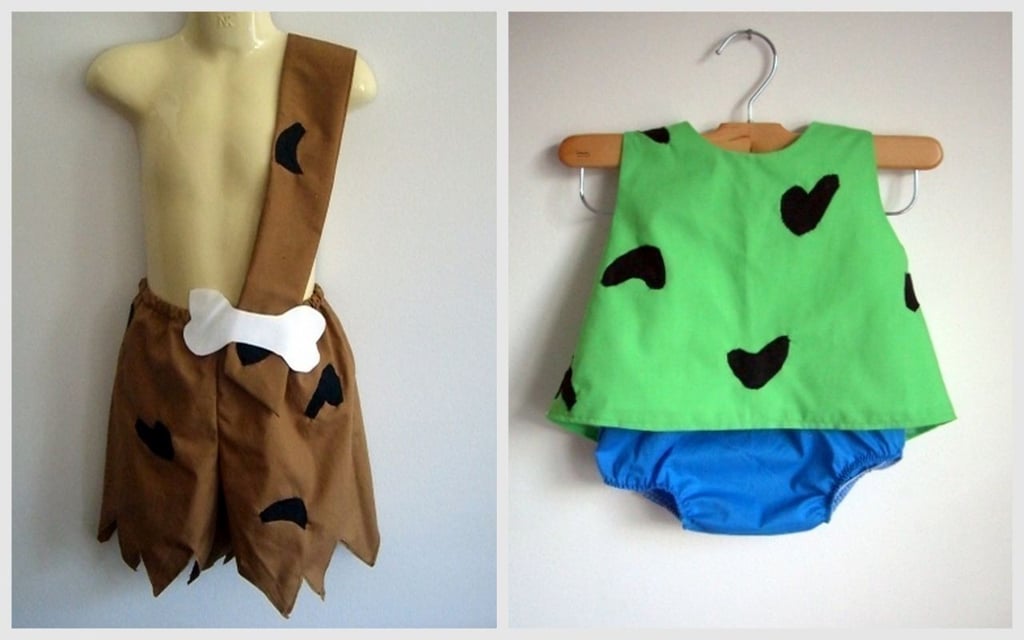 If you've got a little set of twins (or BFFs), then Pebbles and Bamm-Bamm [56] ($69) make for a great costume set!
The Doctor Is In!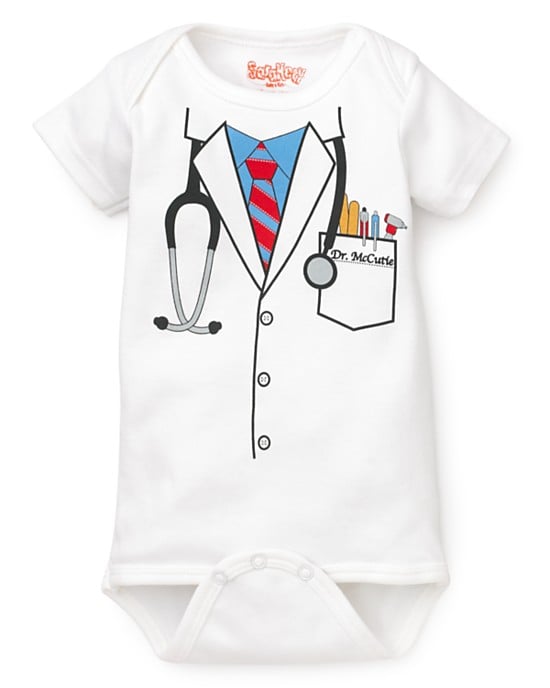 Your little one will be ready to attend to any Halloween [57] emergencies while wearing this doctor costume onesie [58] ($20). Perfect for any new boy or girl, this cute Sara Kety bodysuit is guaranteed to make trick-or-treating with your little one tons of fun.
Salt and Pepper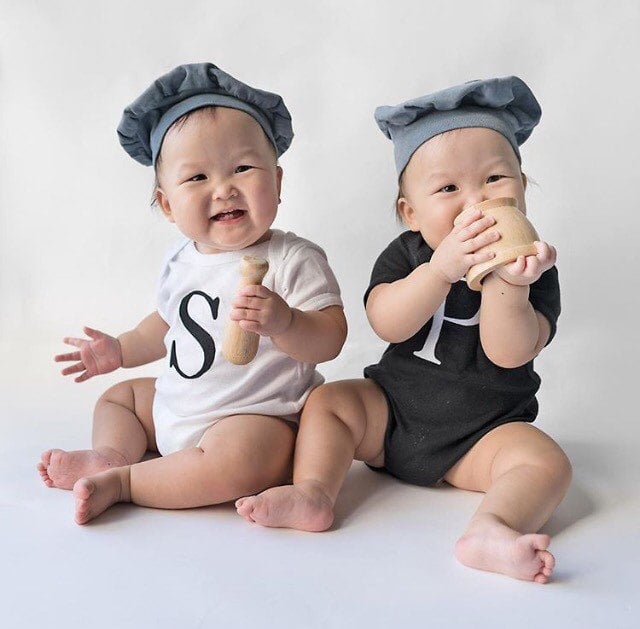 This spicy costume set [59] ($56) is perfect for siblings.
Motorcycle Man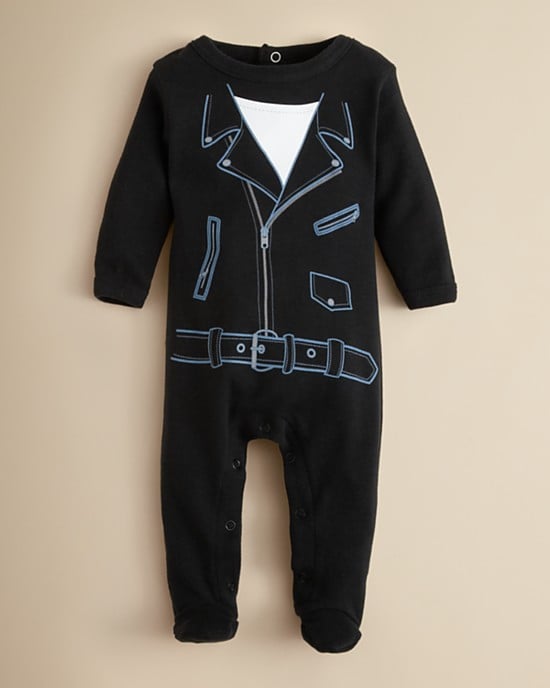 Sara Kety's motorcycle footie [60] ($28) will make your baby look like the coolest rider in town.
Don't Eat the Sushi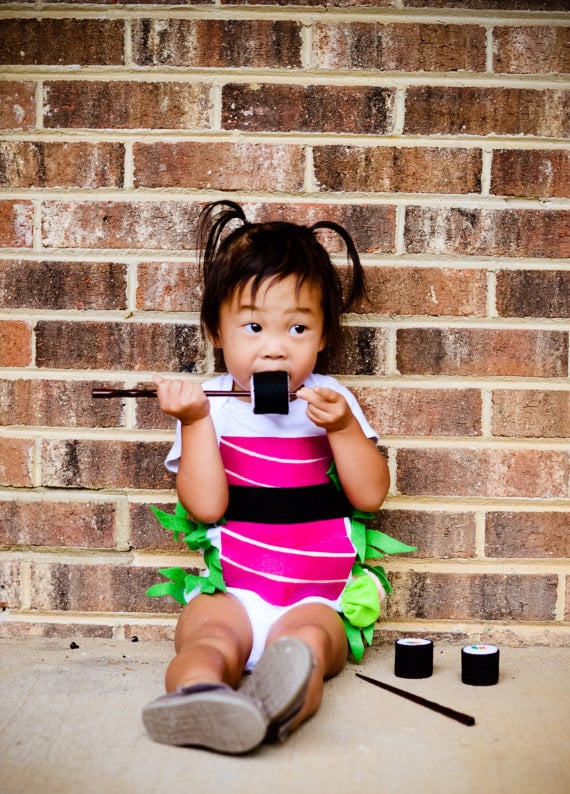 Your little one might not have teeth yet, but they'll look utterly edible in this baby sushi costume [61] ($48) from Etsy.
Frozen Tutu
This Frozen tutu [62] ($38) is absolutely perfect for infant Elsa fans. Simply pair with a white or blue t-shirt for a sweet costume this Halloween [63].
An iPhone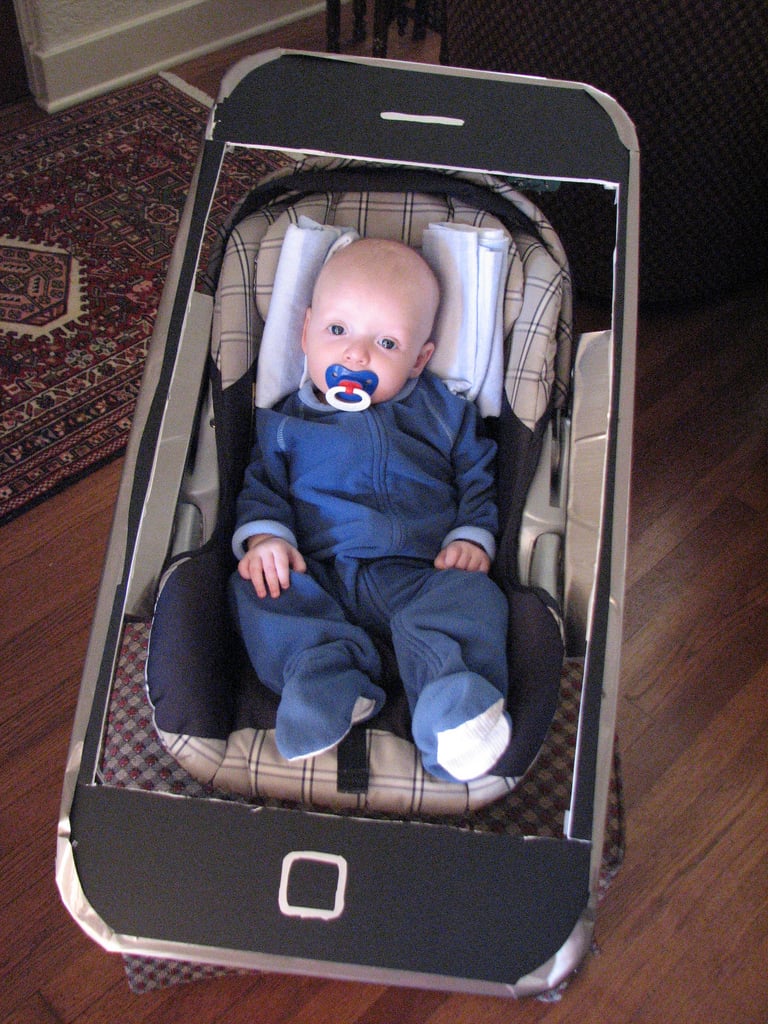 This clever costume makes baby look like a photo screen saver!
Little Owl Costume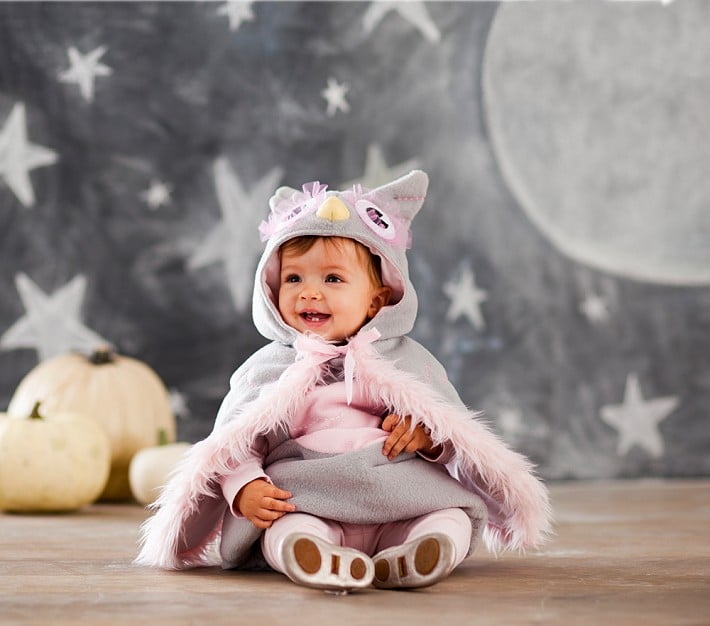 Have a hoot! Owl mania is still rampant among new mamas. Dress your little one in this sweet Baby Owl Costume [64] ($59) for her first Halloween [65].
A Tank
Many mamas feel like they're driving a tank when they stroll with their carriages, so why not turn it into one for Halloween [66]?
Lion Cub Romper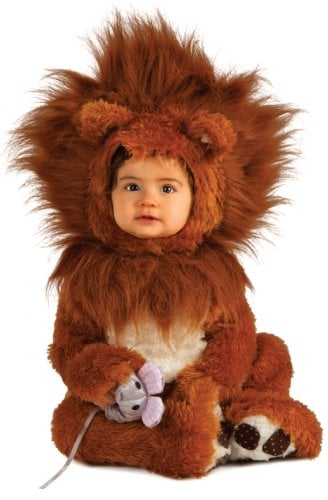 Roar! Your lil one will stay nice and warm while trick-or-treating in this adorable lion cub romper [67] ($19) Halloween [68] costume.
Baby Mickey
The sweetest way to suit up your infant, The Baby Pea's knit Mickey Mouse set [69] ($49 and up) can be worn over an easy onesie or bodysuit for baby's first Halloween [70].
Thing 1 and Thing 2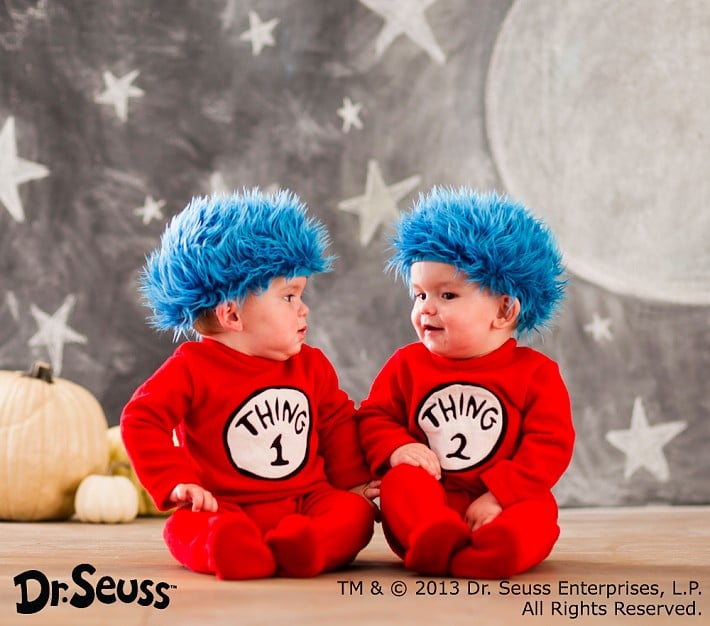 Whether you have a set of twins or your tot's got a Halloween [71] buddy, Thing 1 and Thing 2 [72] ($39) is an adorable way to dress a tiny twosome!
Sock Monkey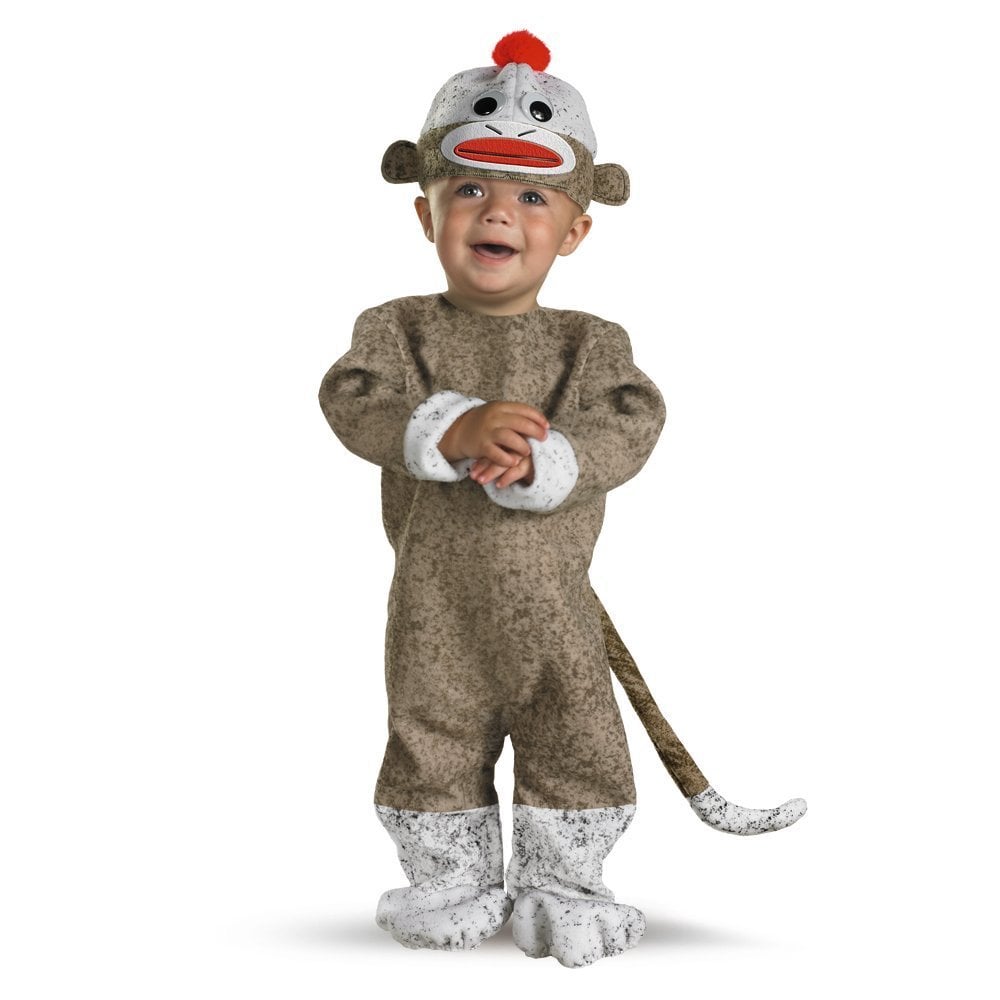 Truly one of the cutest costumes out there, this sock monkey costume [73] ($14) is sure to get plenty of oohs and ahhs.
Baby Burrito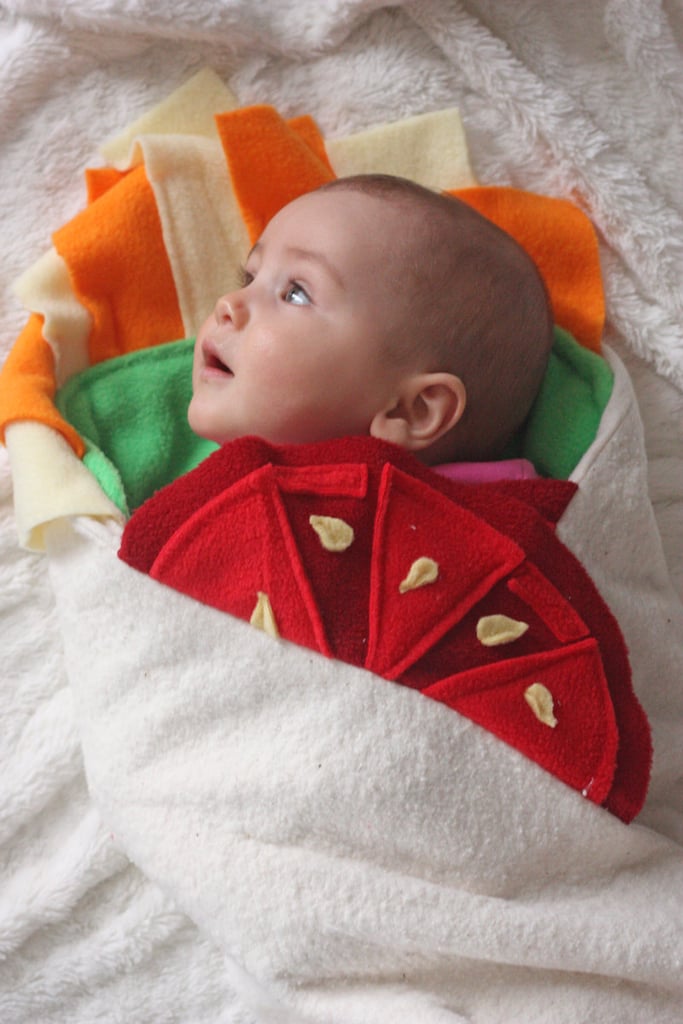 Every new parent has had their share of experience practicing the swaddle, so show off those skills on Halloween [74] with this cozy baby burrito blanket [75] ($65).
Baby Robot Bunting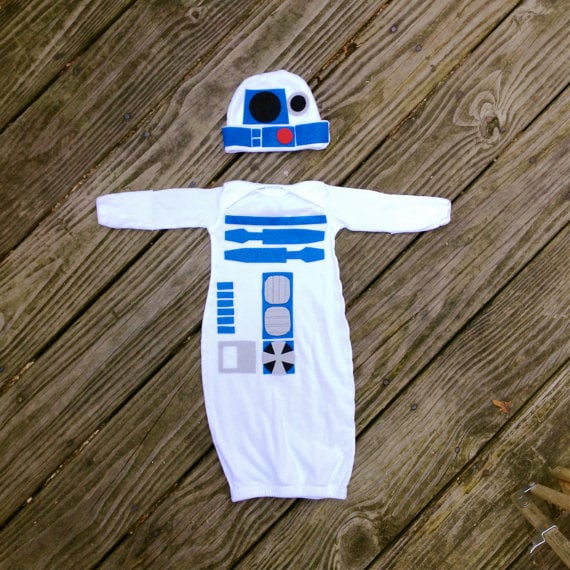 Outfit your little droid in comfy style in this baby robot bunting [76] ($58) — it features all the felt bells, whistles, and buttons he needs!
Shark Romper
There's nothing to fear if you see a cutie in a shark romper [77] ($27) heading your way.
The Cutest Cat in The Hat
It's fun to have fun but you have to know how — and there's plenty of fun to be had this Halloween [78] with this Crocheted The Cat in the Hat Costume [79]($60) for baby!
Little Mermaid
If baby's too little to actually leave her stroller on Halloween [80], this mermaid costume [81] ($45) is perfect for newborns in warm-weather locales. The hand-knit tail, shell top, and headband make for a precious photo op!
Baby Lobster Costume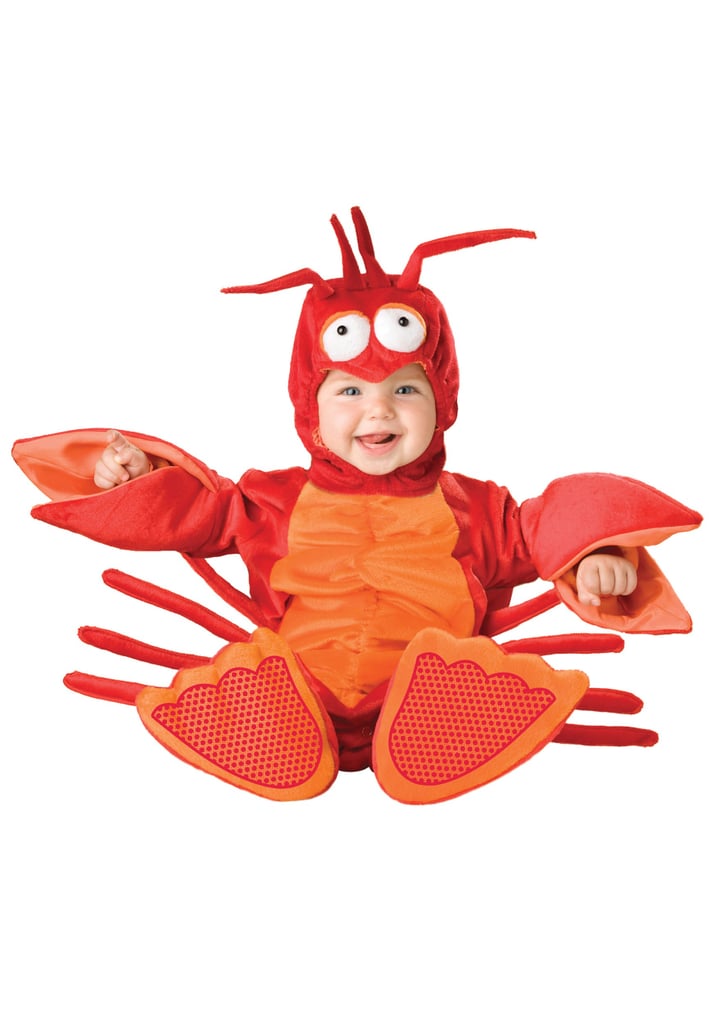 It's chow time! Mama has to resist the temptation to eat baby up on a regular basis, but it will be especially difficult to hold back if your little munchkin is dressed up in a delicious Infant Lobster Costume [82] ($40) this Halloween [83].
Chef
If your little one shows some serious skills in their play kitchen, then this uniform [84] ($42) is a must have for Halloween [85].
Crochet Pikachu Hat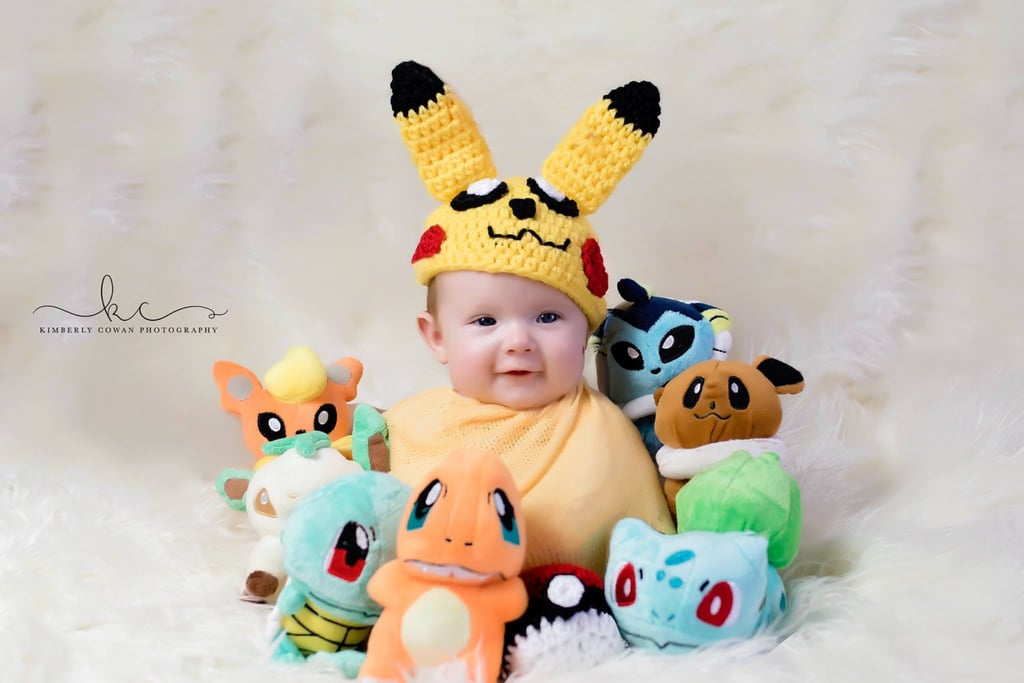 You certainly were lucky when you caught the bestPikachu [86] ($30) of all.
Baby French Fry Costume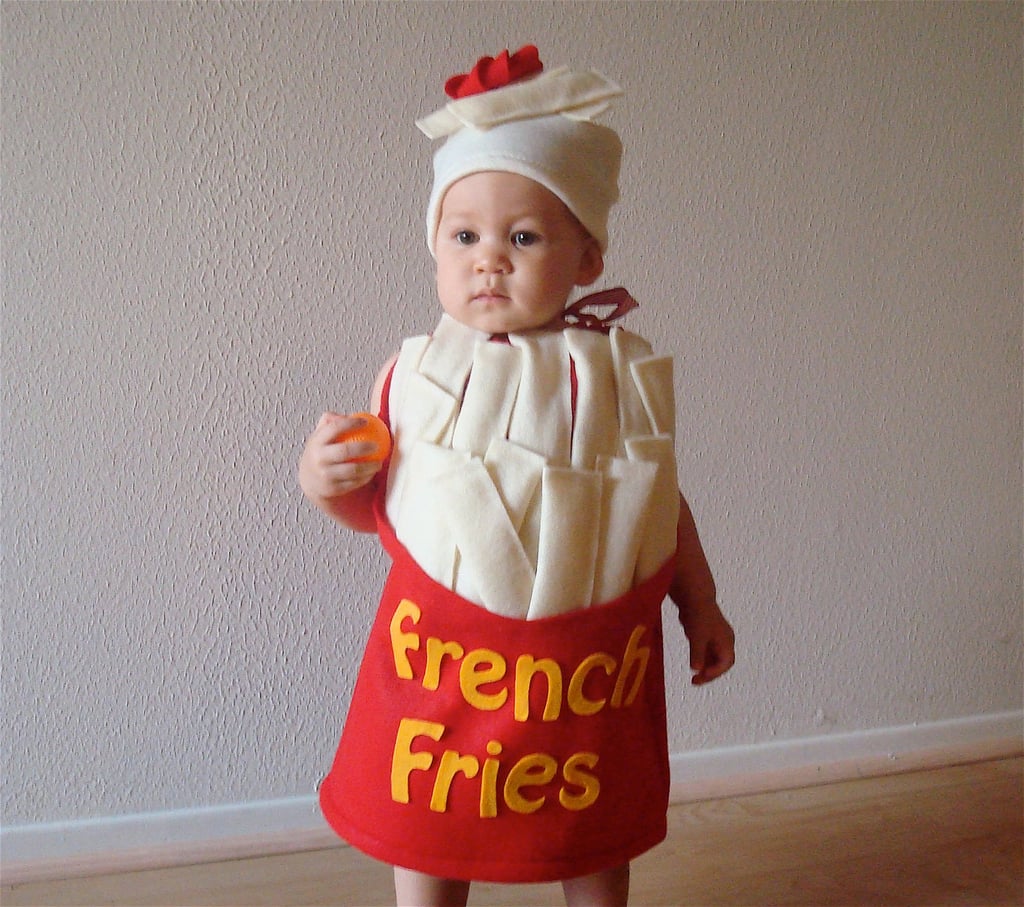 Just when you thought you already wanted to eat your baby up, this french fry costume [87] ($60) takes the cuteness to a new level!
Infant Kids' Baby Peacock Costume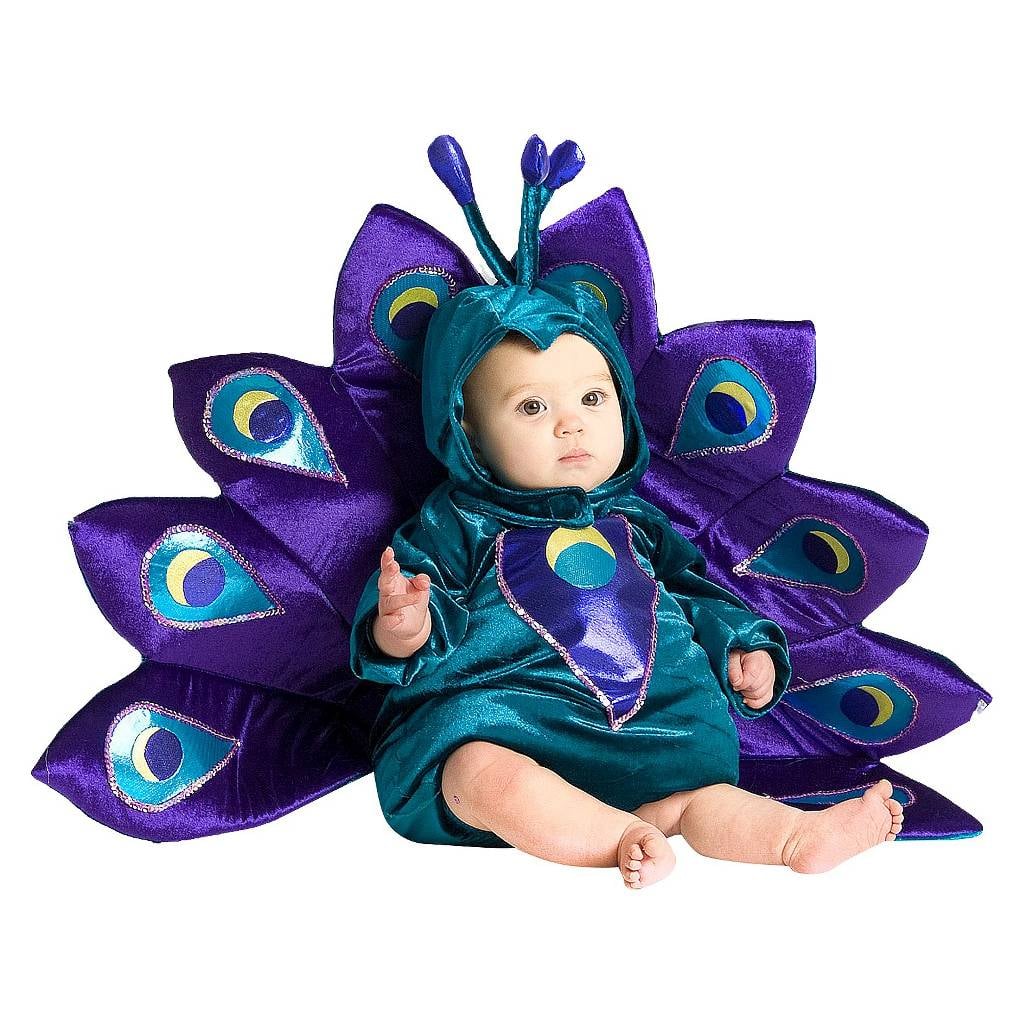 The baby peacock [88] ($50) knows he or she is the best dressed and isn't afraid to show off their feathers!
Infant Little Garden Gnome Costume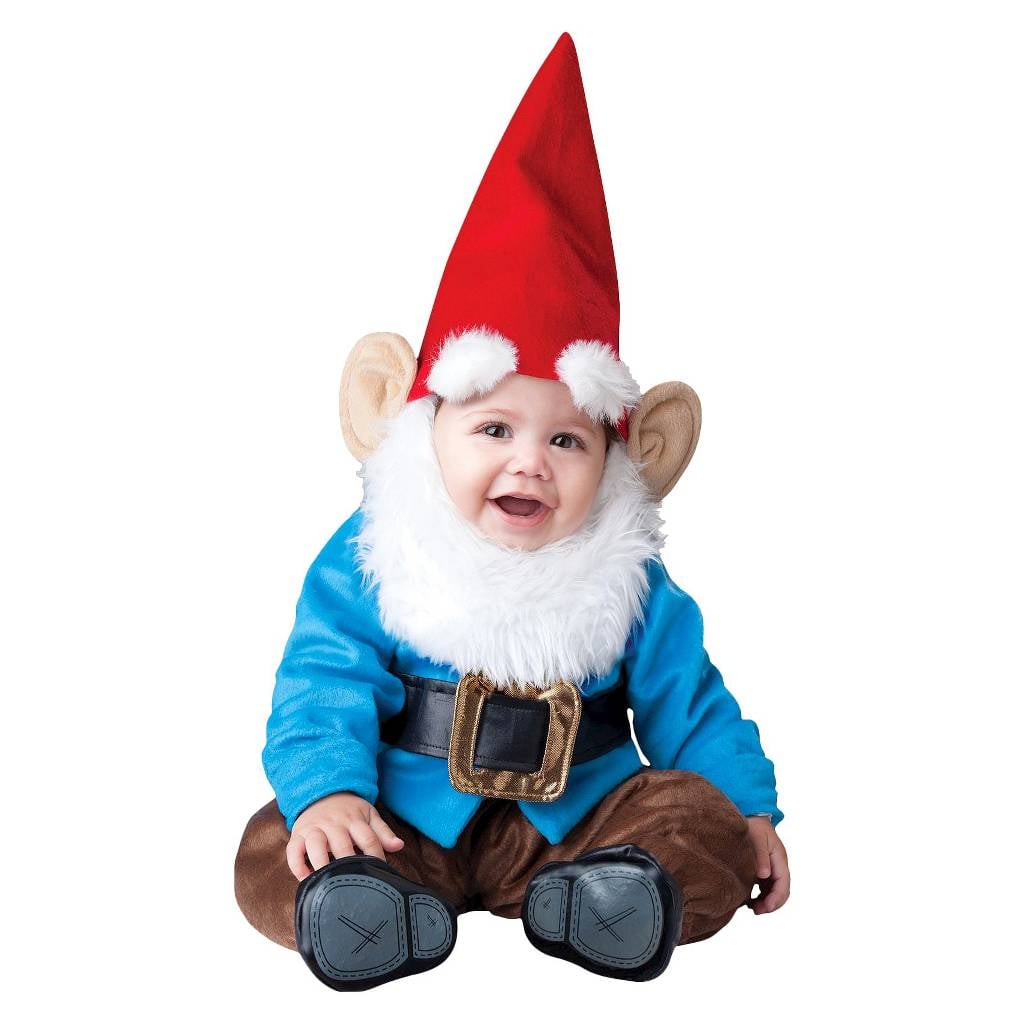 Anyone who is afraid of gnomes will have a change of heart when they see this adorable costume [89] ($33).
Baby Nutella Costume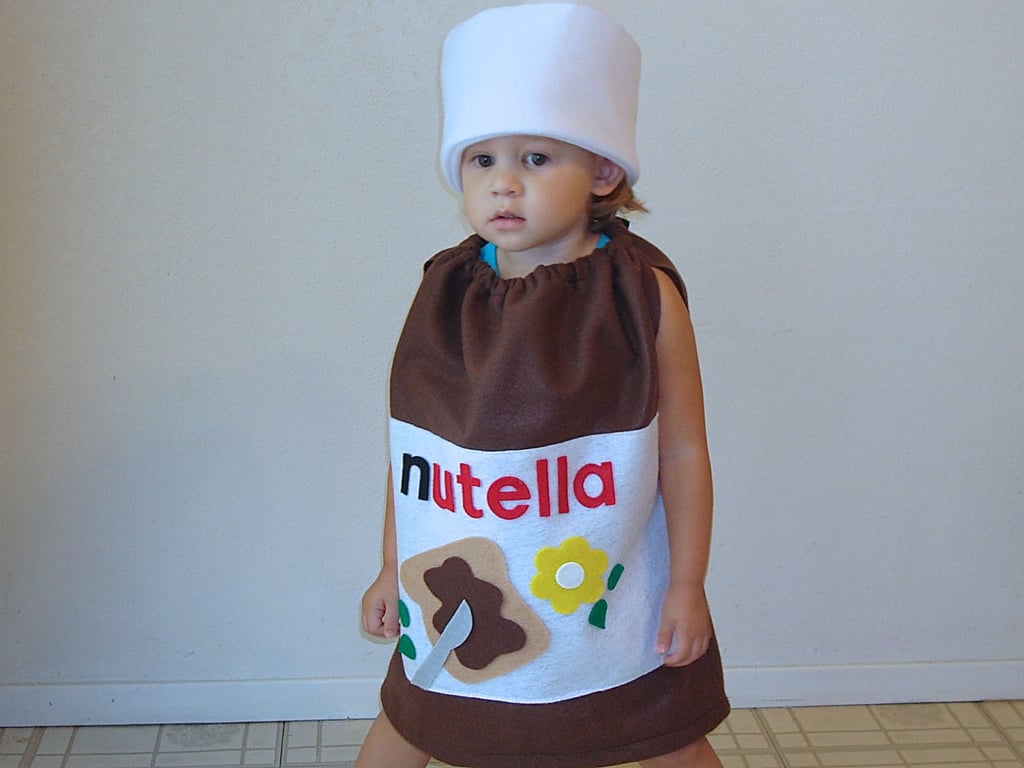 The only thing that could make Nutella [90] ($60) any sweeter is your baby covered in it (without the mess!).
Crayola Infant Crayon Bunting Costume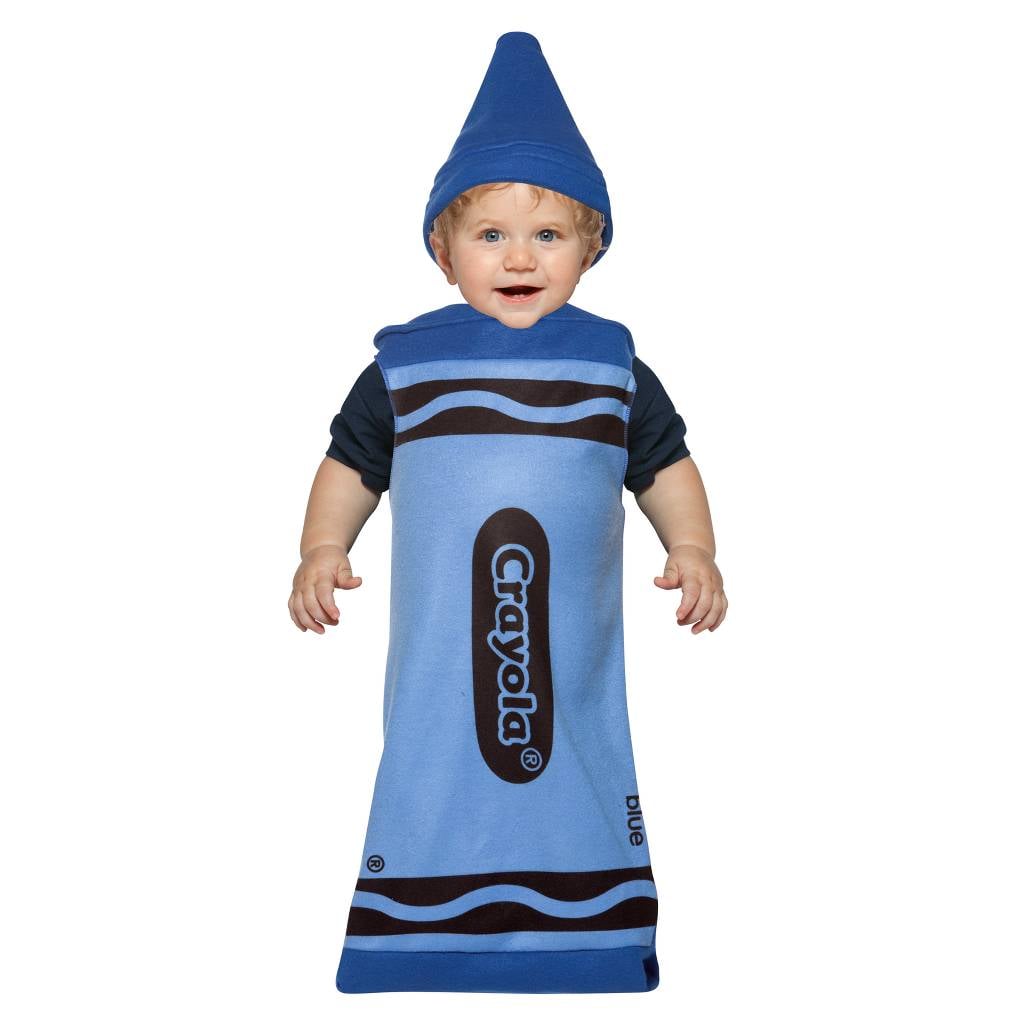 Just more proof that they are the brightest Crayon [91] ($18) in the box.
Infant Hot Dog Bunting Costume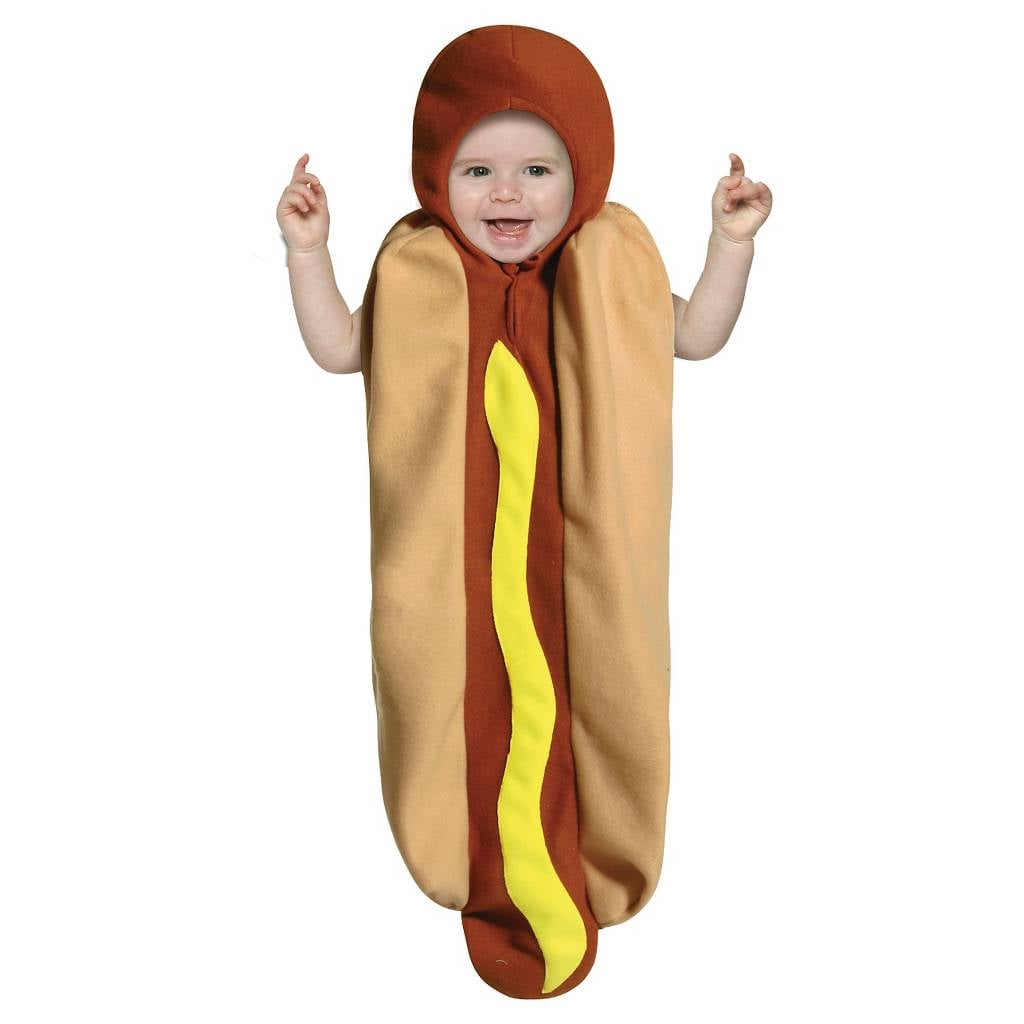 For those whose ideal night involves a hot dog [92] ($25) at arm's reach.
Rubber Ducky Costume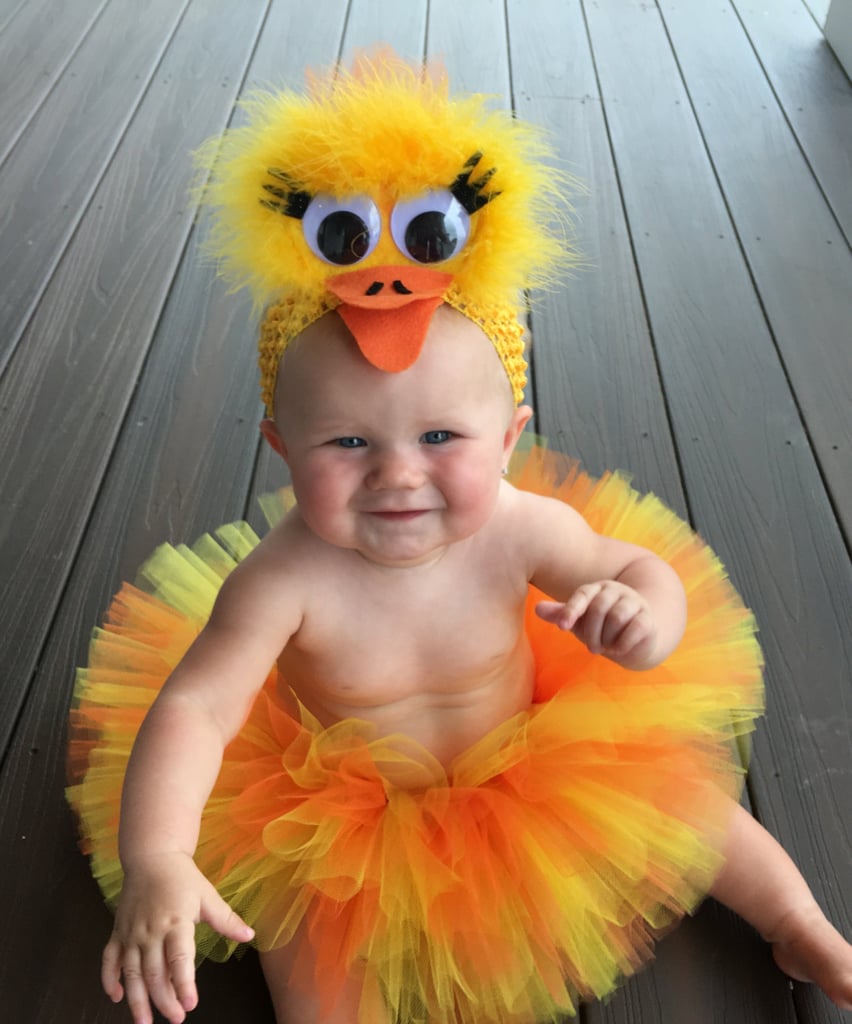 Take their love of their favorite bath time toy to a new level with this supersweet rubber ducky costume [93] ($42 and up).
Infant Bacon Bunting Costume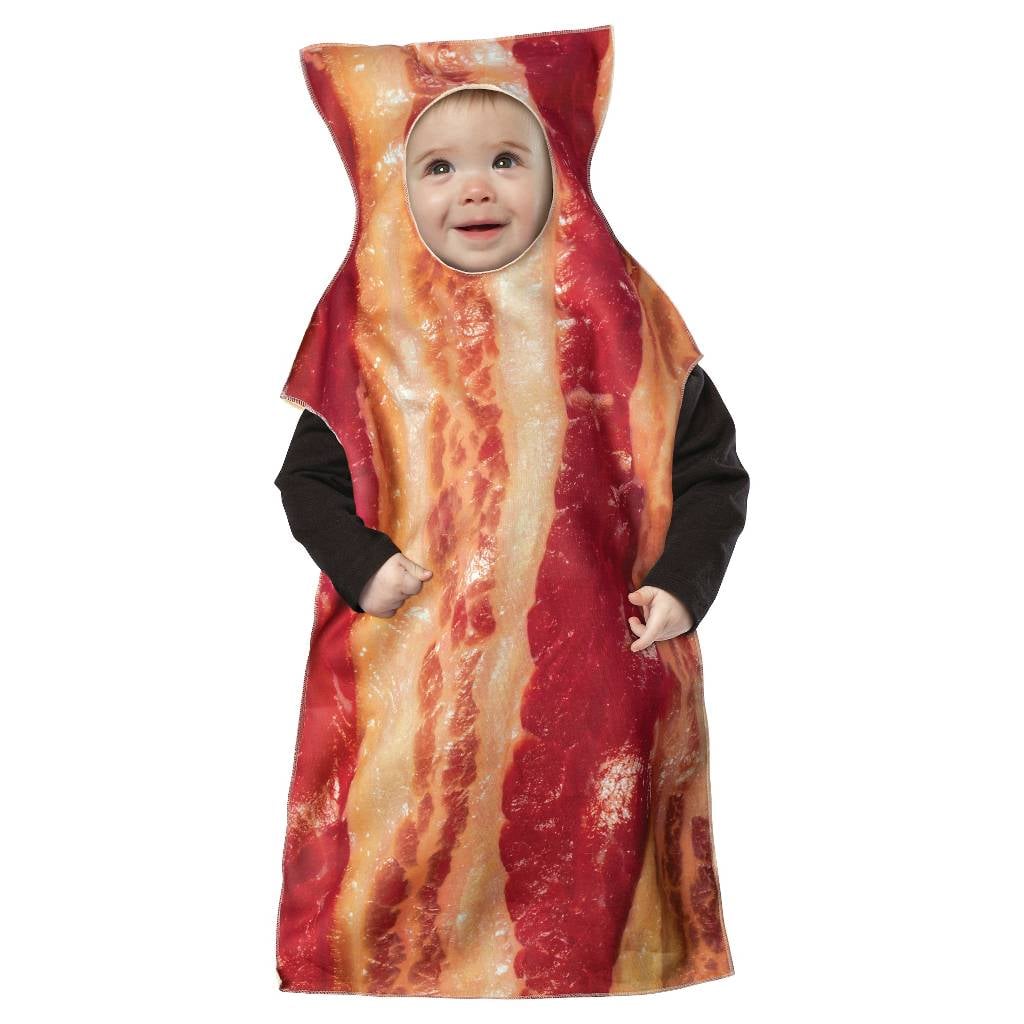 Because nothing is better than bacon [94] ($24).
What a Hoot Owl Costume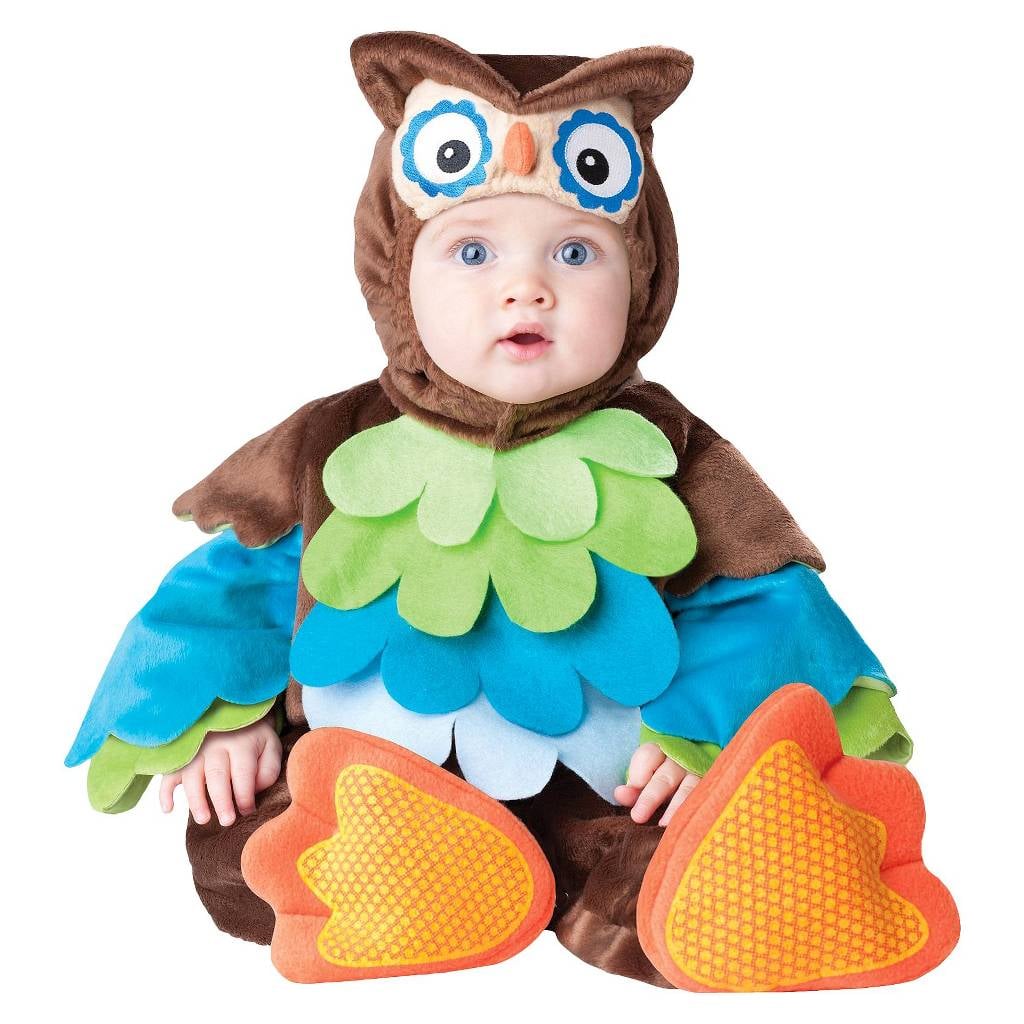 Your little one will be more than just a hoot in this owl outfit [95] ($29) — they'll be the costume contest winner!
Anne Geddes Sea Turtle Infant Costume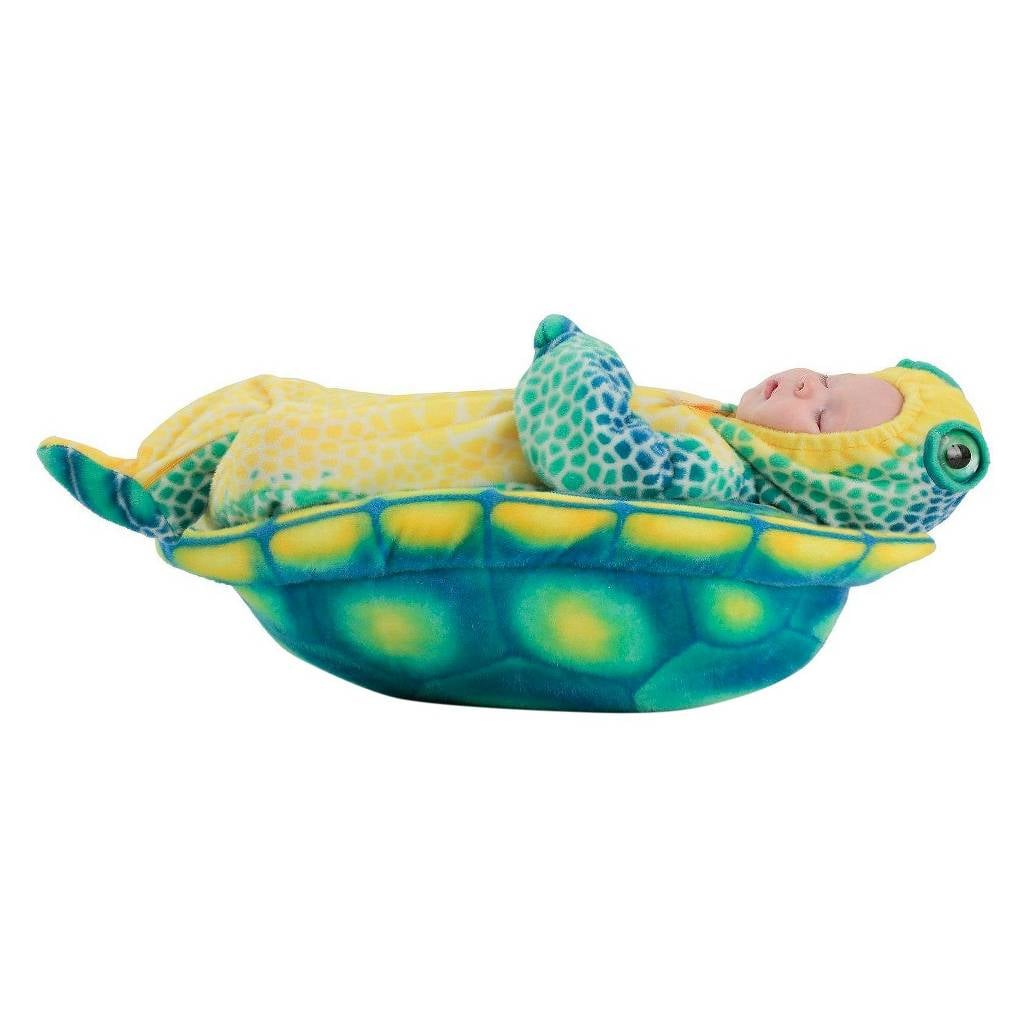 Snoozing or on the go, you can't go wrong with a sea turtle [96] ($73).
Infant Strawberry Costume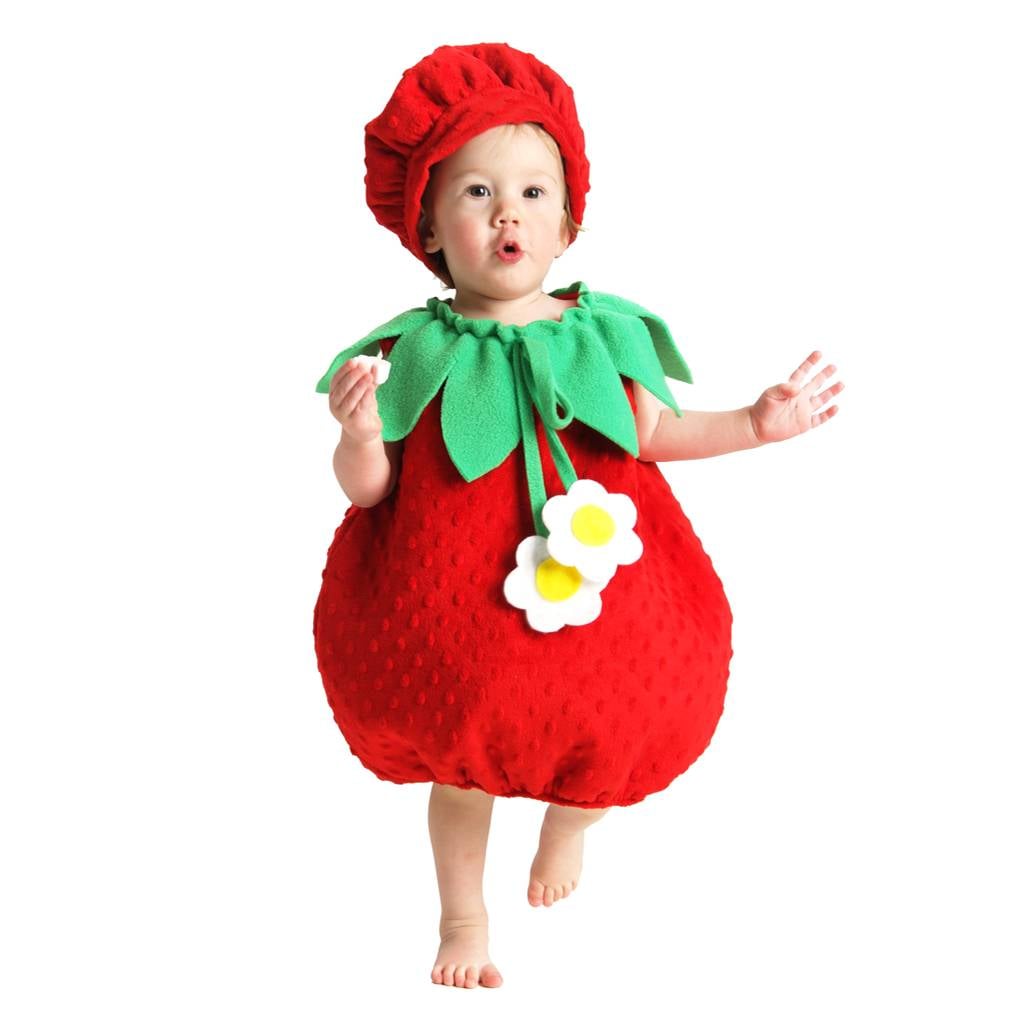 This supercute strawberry costume [97] ($30) is made to hold the fruit's shape.
Lil' Bumblebee Infant Costume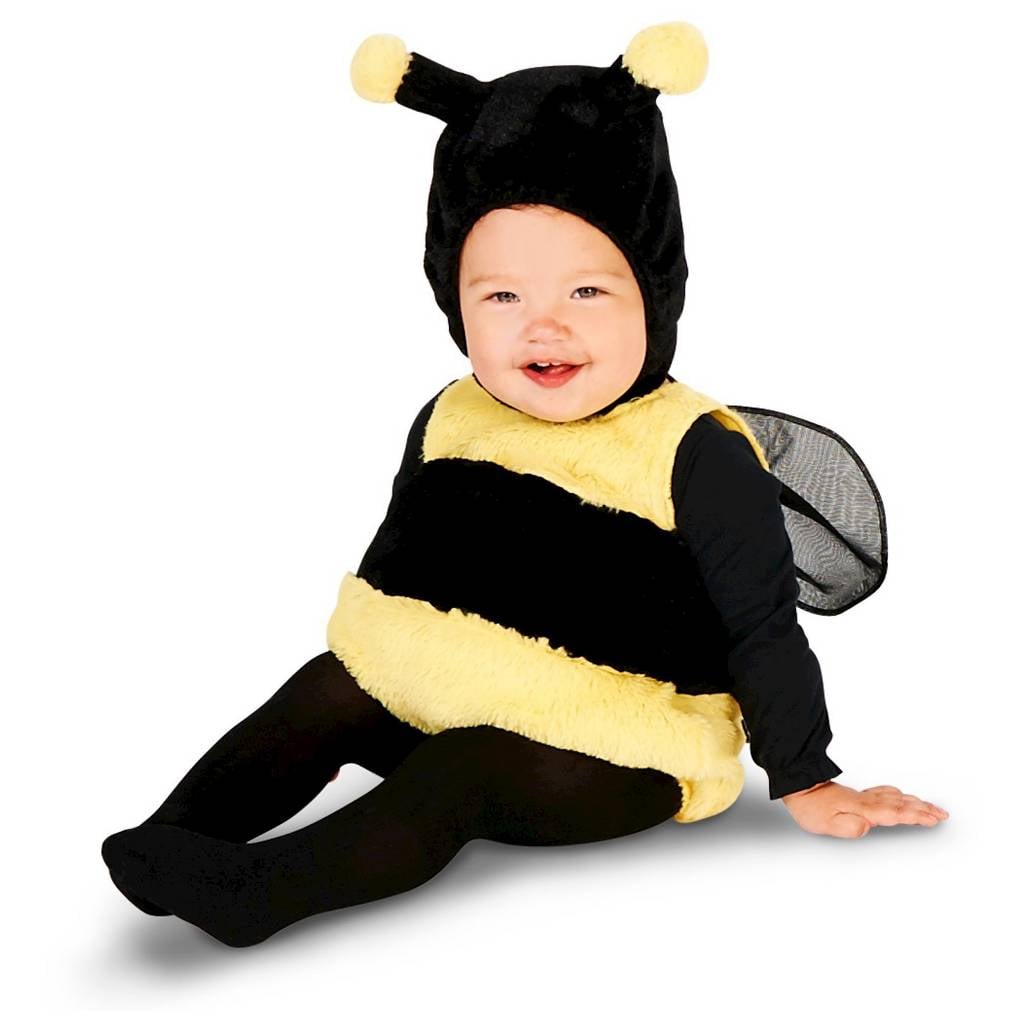 You know everyone will be proud when you bring home this baby bumblebee [98] ($30).
Baby Frankenstein Crochet Costume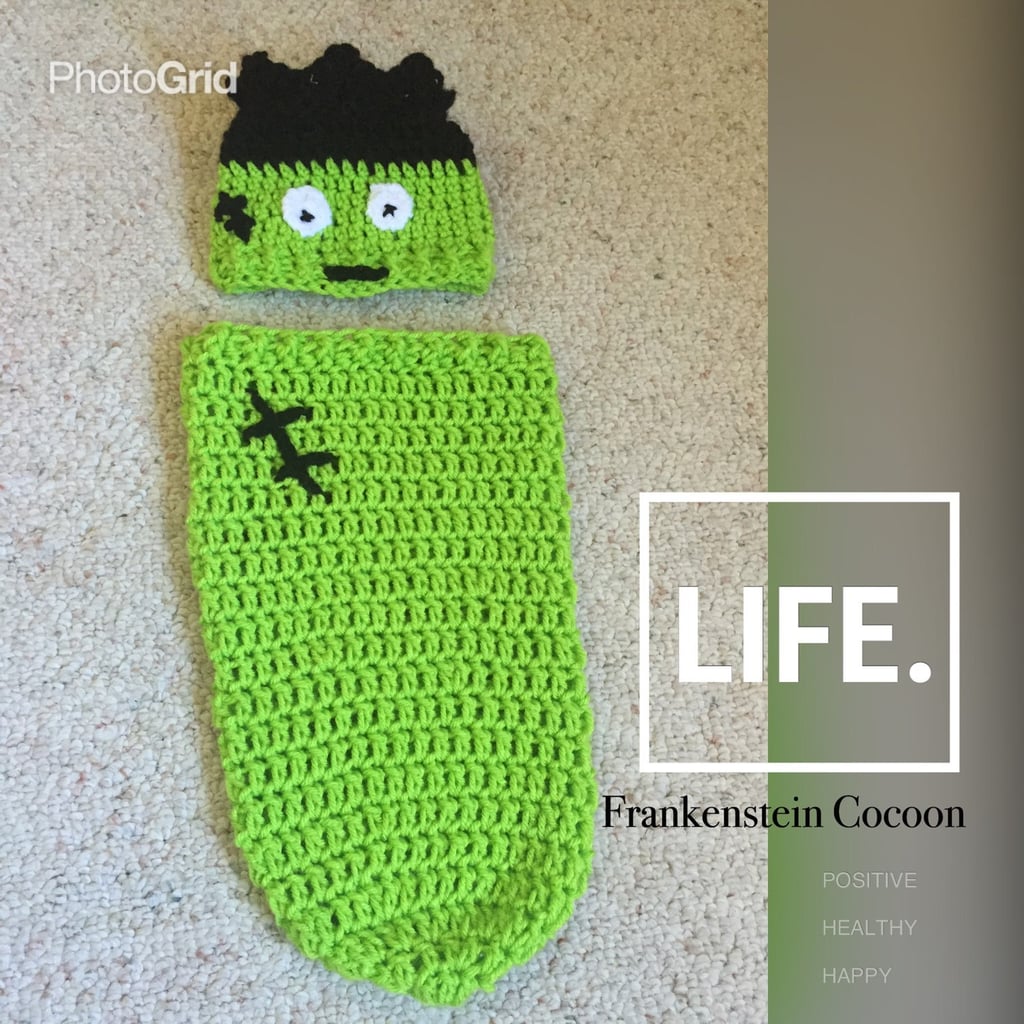 This two-piece baby Frankenstein crochet costume [99] ($25) is a spooktacular (and easy!) look.
Crochet Newborn Nautical Sailor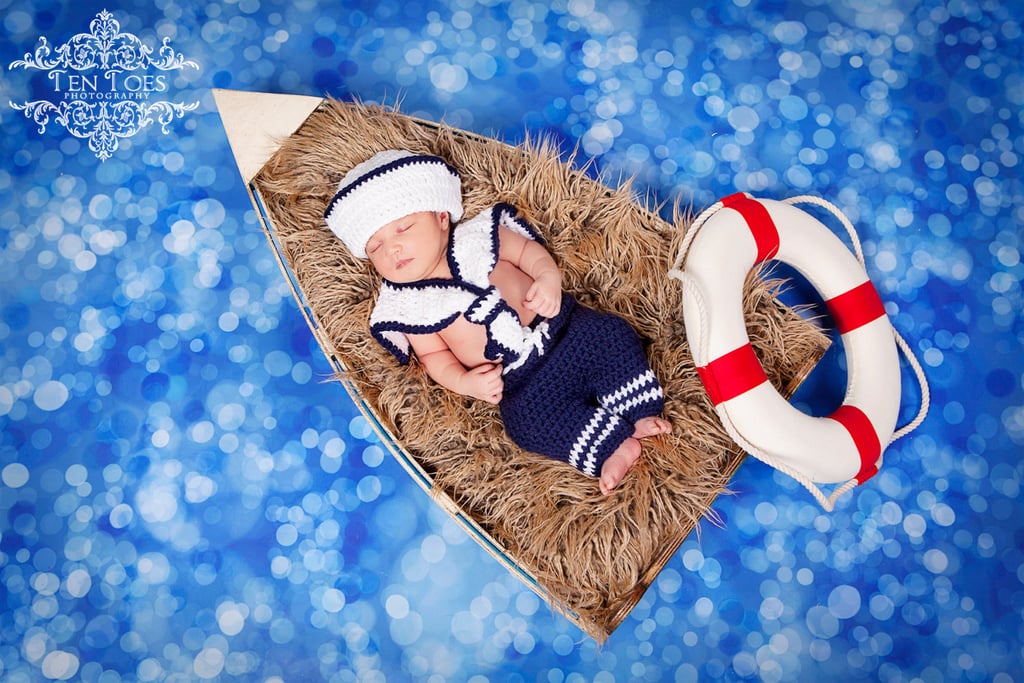 Bring a nautical feel to the Fall by dressing your preppy tot in a crochet newborn sailor costume [100] ($35).
Infant Bennett Bomber Bunting Costume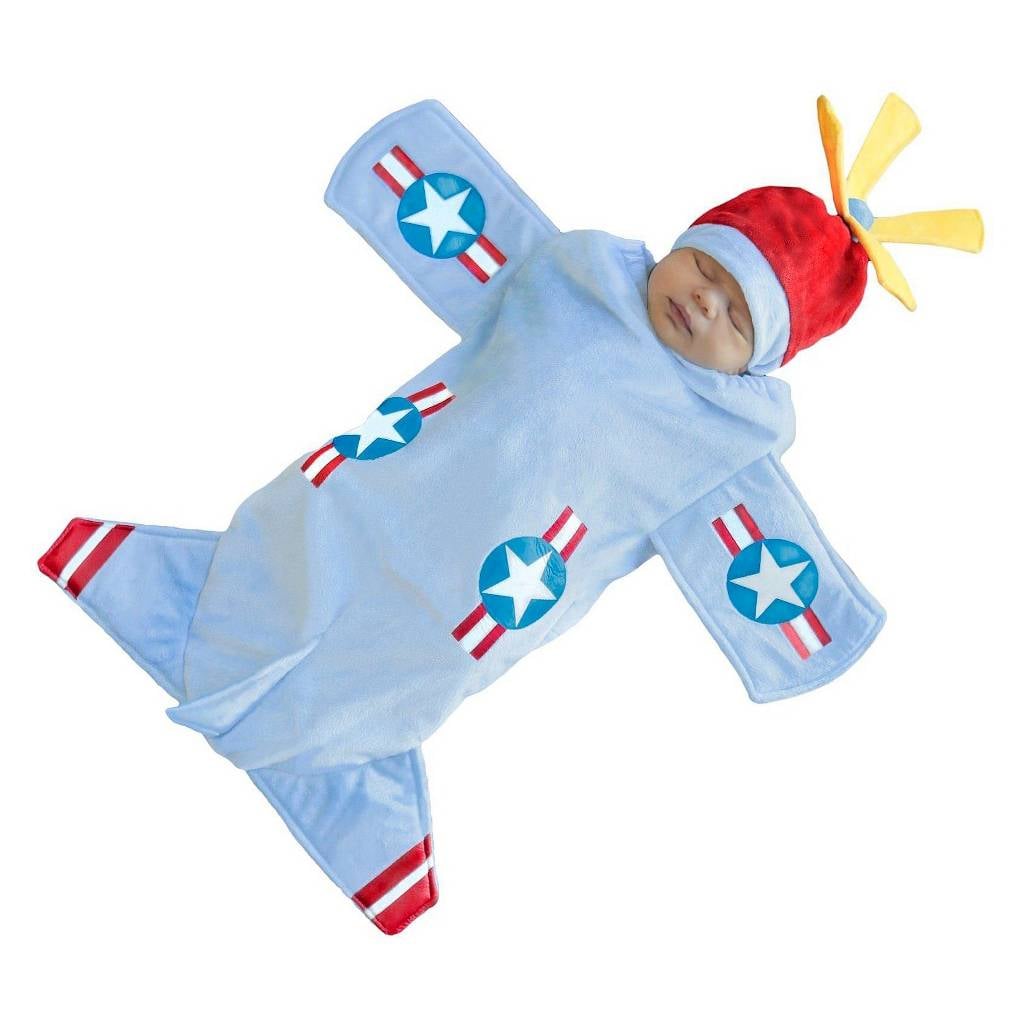 With an adorable matching hat complete with propellers, your baby will be flying high in this infant Bennett bomber bunting costume [101] ($27).
Baby Penguin Costume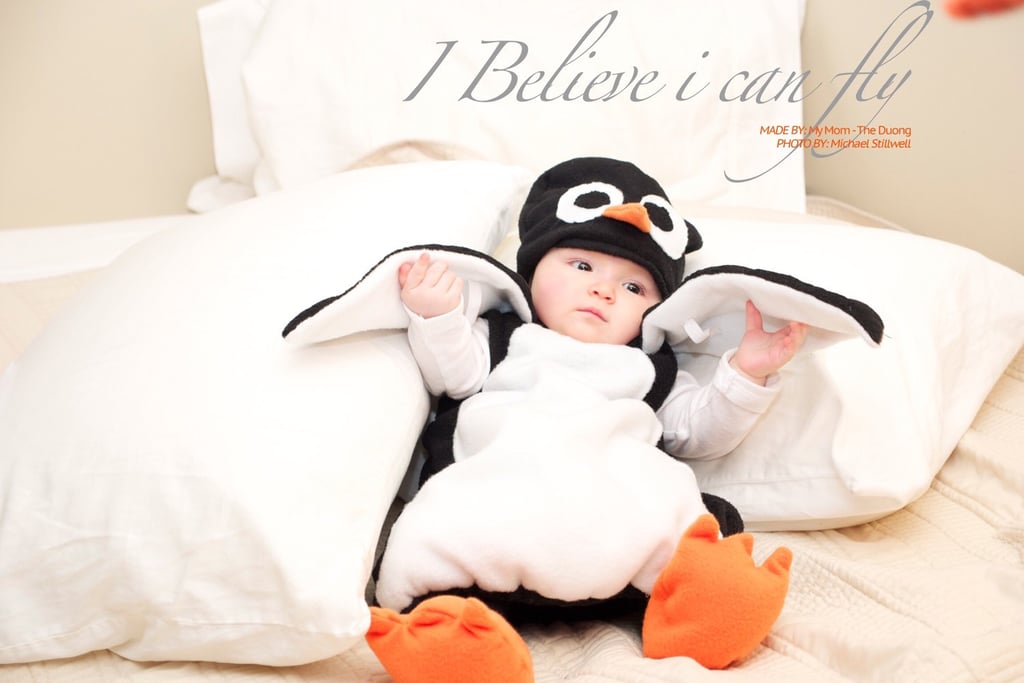 Spending the night with your baby penguin [102] ($160 and up) will be the biggest treat of all.
Dinosaur or Dragon Costume
It doesn't matter if you're more into dinosaurs or dragons, this adorable costume [103] ($40) will be the perfect fit.
Cinderella Disney Princess Toddler Prestige Cinderella Costume Blue
Dress your little princess as Cinderella [104] ($50) for a truly magical night.
Infant Pumpkin Jumper Costume 6-12M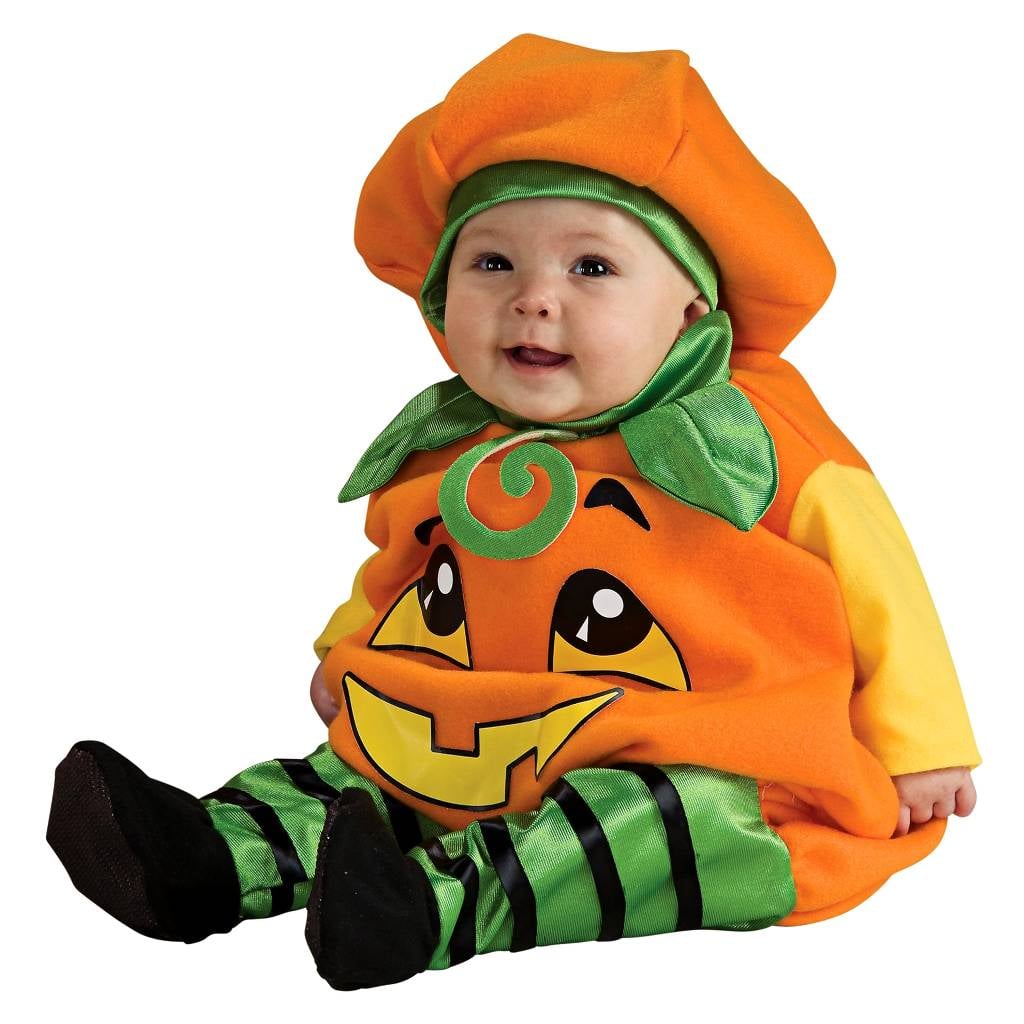 You'll love looking back at photos of your perfect pumpkin [105] ($21) for years to come.
Infant Kids' Lil' Elephant Costume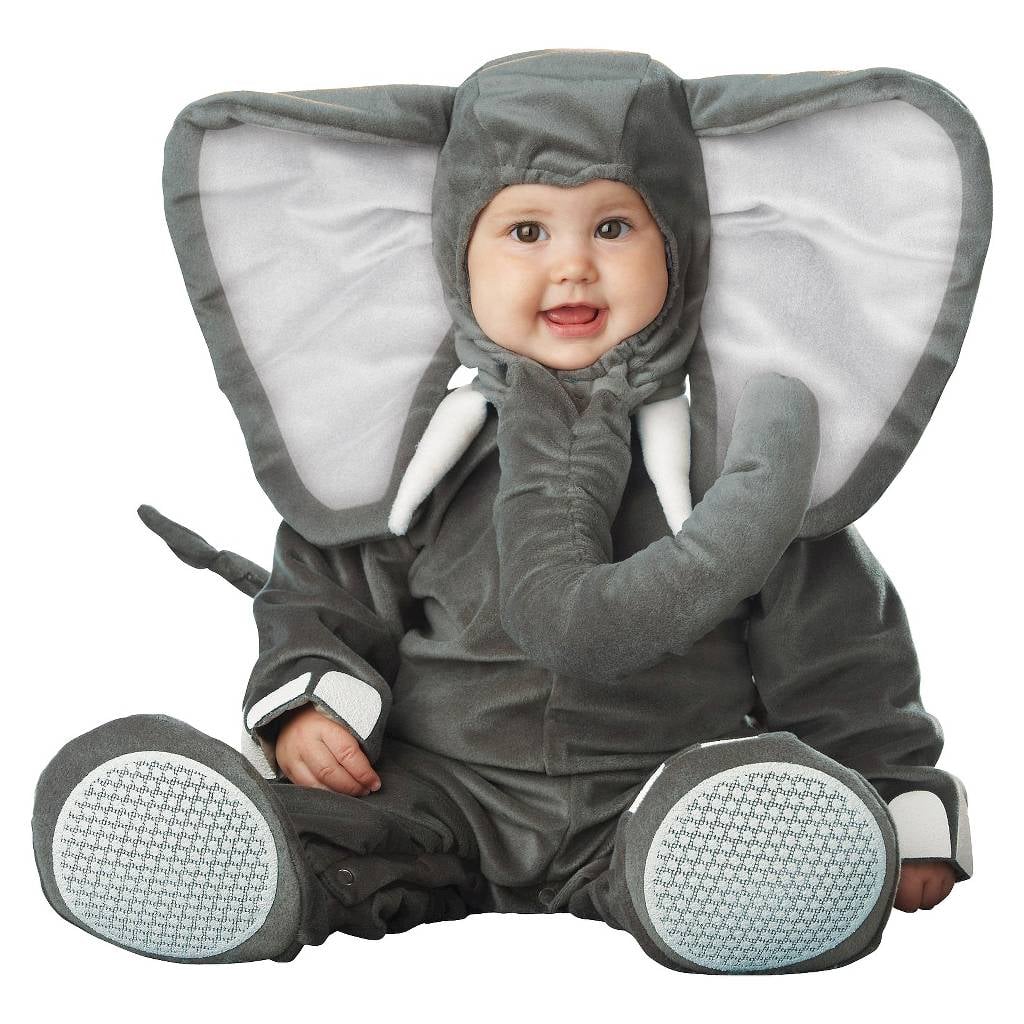 You've never seen anything cuter than a baby dressed up as a tiny elephant [106]($50)
Infant Caterpillar Bunting Costume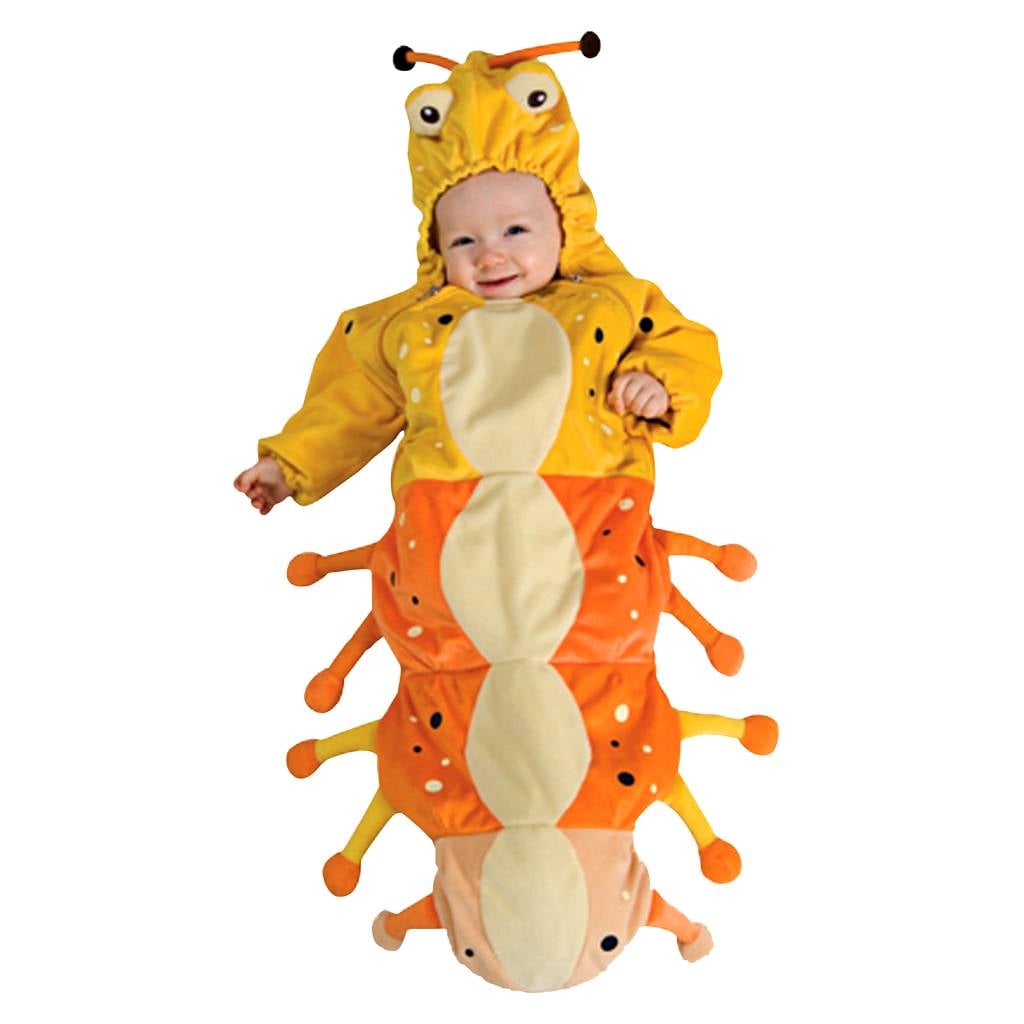 Ensure your little one's comfort for their first Halloween [107] by snuggling them in this infant caterpillar bunting costume [108] ($16).
Baby Skeleton Costume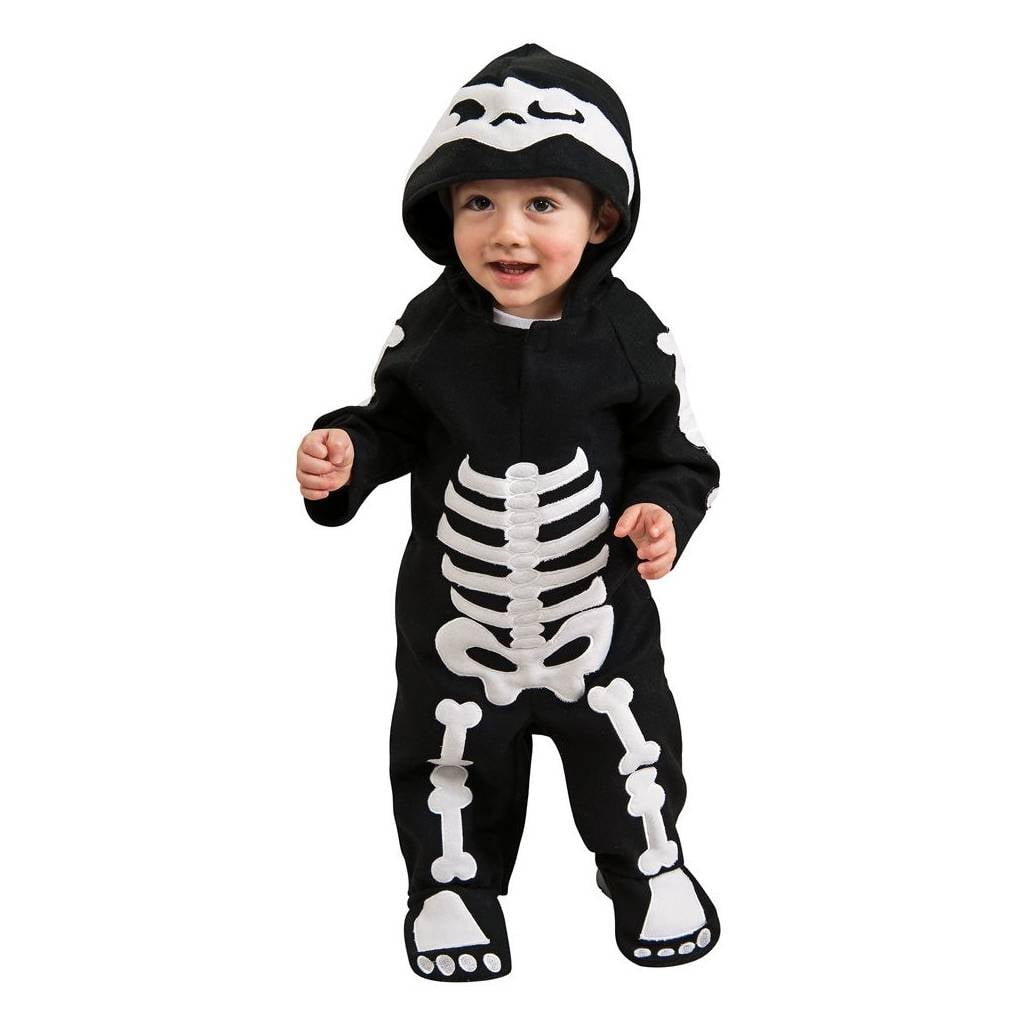 A baby skeleton costume [109] ($20) will keep your baby warm during the Fall festivities.
Lace Witch Costume
You've never seen a such a pretty witch thanks to this adorable lace costume [110] ($25).
DC Comics Wonder Woman Infant Halloween Costume
Your little one may be small, but she can certainly accomplish amazing things in this DC Comics Wonder Woman infant [111] ($31) costume.