Oh baby, you look boo-tiful! Your infant may have no clue what Halloween [1] is all about, but her first costume is cause for much excitement. From baby animals to beloved characters, we've rounded up the best — and cutest! — costumes for baby's first Halloween — many of which are featured in our Halloween shop on Amazon right now [2]. Check them out!
A Good Little Witch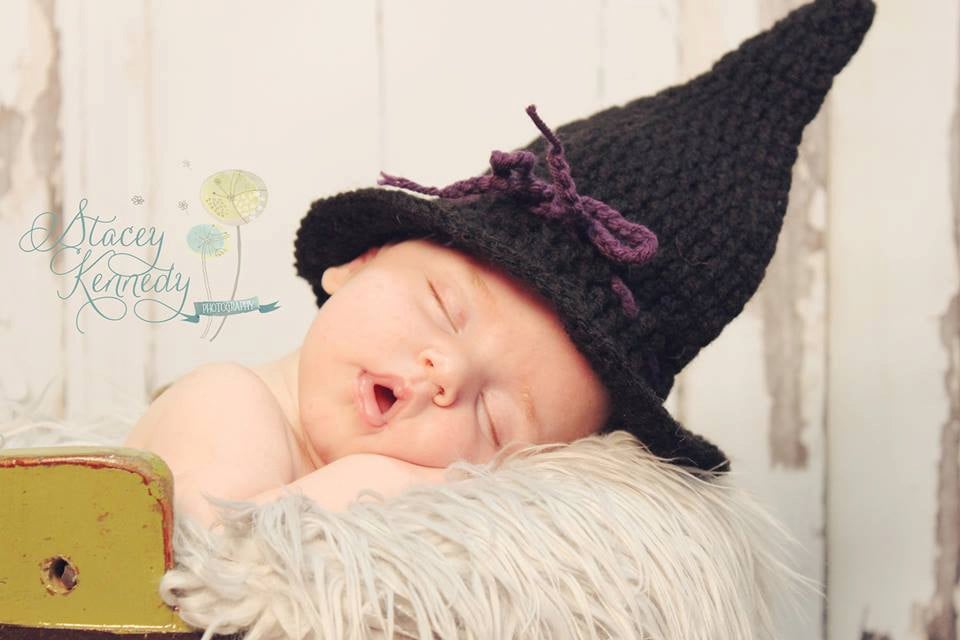 Get the cauldron brewing! Made for newborns, here's a soft hand-knit witch hat [3] ($50) that pairs perfectly with the matching leg warmers and diaper cover that comes with it.
Preppy Baby Golfer Costume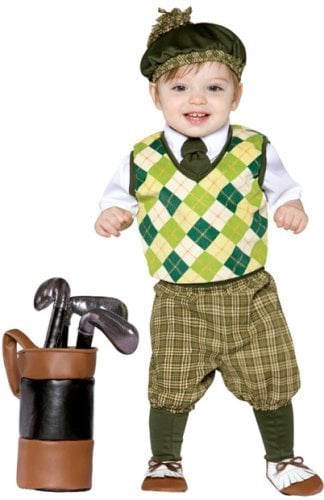 Fore! Do you have aspirations of your tot becoming the next PGA superstar? You can start living the dream this Halloween [4] by dressing your little guy up in this Baby Golfer Costume [5] ($26) — and yes, golf clubs and bag props are included!
Hand Knit Lion Hat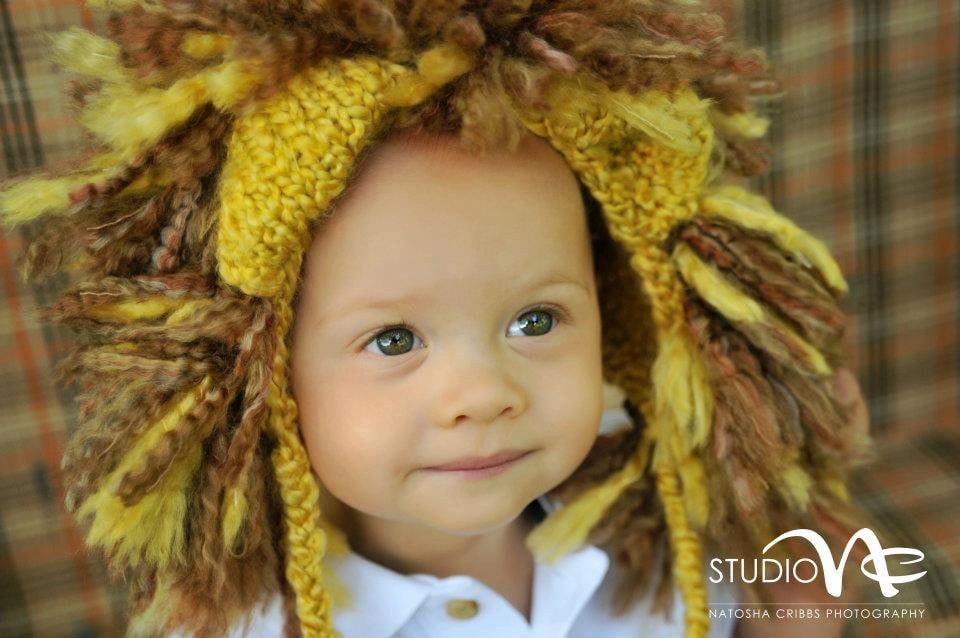 Perfect for infants who aren't excited about wearing a costume, this adorable hand-knit lion hat [6] ($35) can be worn with matching clothes to create a simple Halloween [7] costume. And this soft knit hat will keep your tot's ears warm while trick-or-treating.
Baby Lobster Costume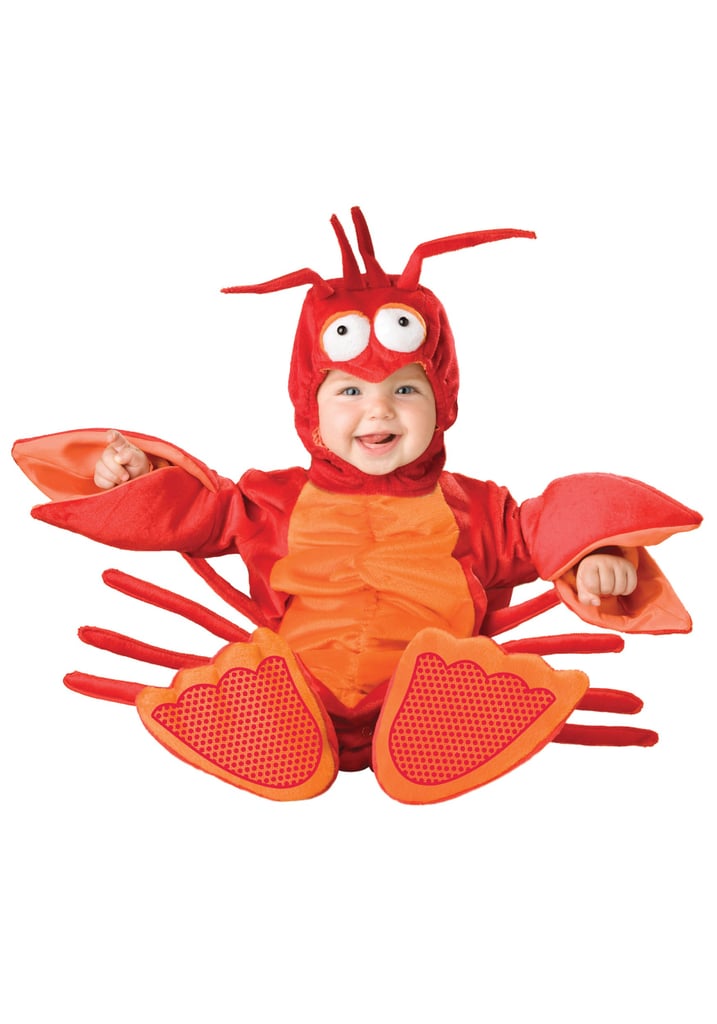 It's chow time! Mama has to resist the temptation to eat baby up on a regular basis, but it will be especially difficult to hold back if your little munchkin is dressed up in a delicious Infant Lobster Costume [8] ($80) this Halloween [9].
Baby Penguin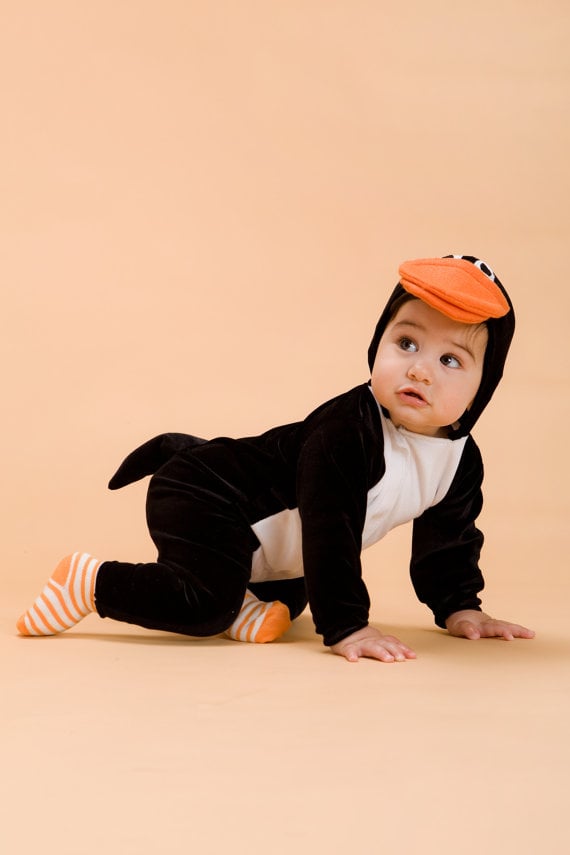 The best for a baby to sport his black and white best this Halloween [10] is as a cuddly baby penguin [11] ($68). Adorable, no?
Pink Elephant Costume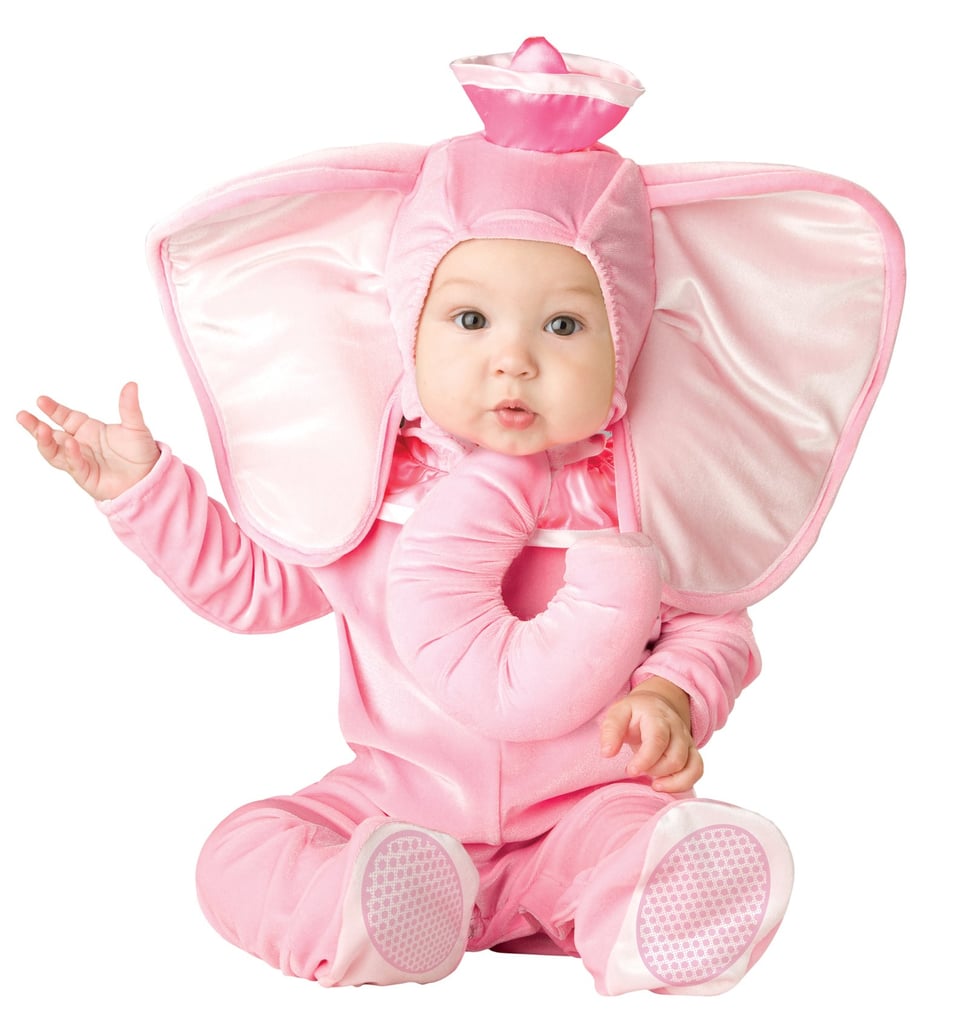 Dressing up an infant as a baby animal is a popular first Halloween [12] costume choice — but this Pink Elephant Costume [13] ($11-35) will make sure your little girl stands apart from the crowd!
Very Hungry Caterpillar Newborn Costume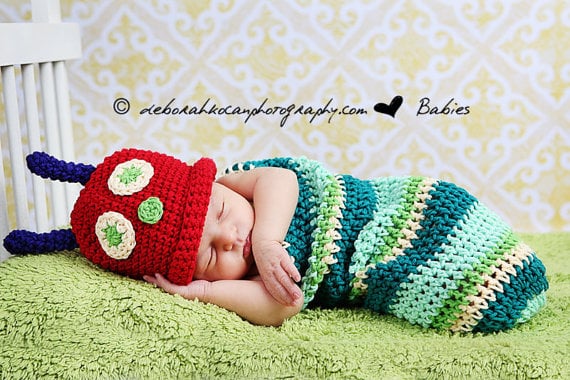 Every mom wants her baby to look their best on Halloween [14] — but comfort is key. Keep your newborn comfy, while still looking festive, with this soft and cuddly Very Hungry Caterpillar set [15] ($45).
Newborn Superhero Mask and Cape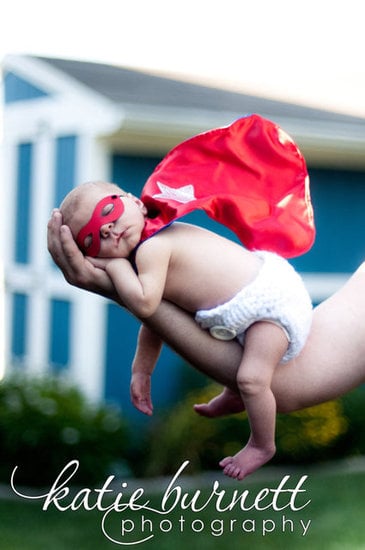 Your newborn will be ready to save the day this Halloween [16] while wearing a handmade superhero mask and cape set [17] ($46). Pick from a variety of styles and colors to fit your tot's personality. The cap and mask are sized for newborns, made from soft fabric, and reversible for double the costume fun.
Little Owl Costume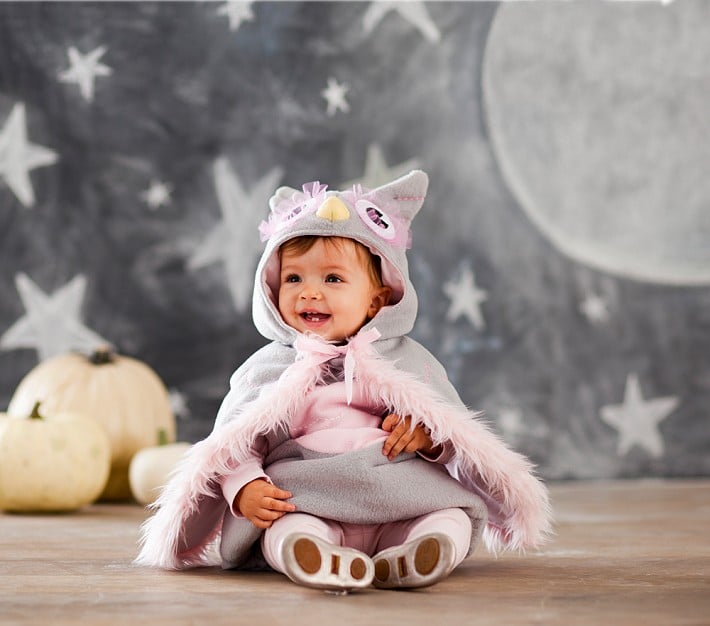 Have a hoot! Owl mania is still rampant amongst new mamas. Dress your little one in this sweet Baby Owl Costume [18] ($59) for her first Halloween [19].
Peas in a Pod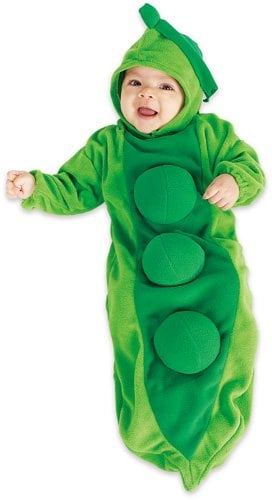 Who's the cutest pea in the pod? Your tot will be the talk of the neighborhood while wearing this adorable pea in a pod costume [20] ($15) trick-or-treating. Made from soft bunting with a velcro closure for easy diaper changing.
Lion Cub Romper
Roar! Your lil one will stay nice and warm while trick-or-treating in this adorable lion cub romper [21] ($19-50) Halloween [22] costume.
What a Hoot Owl Costume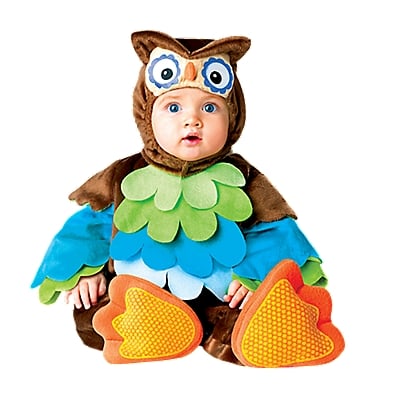 Another owl option, this sweet costume [23] ($13-60) includes a plush jumpsuit with wing-like arms adorned with feathers. The head piece and non-skid booties make this outfit perfect for lil ones just starting to toddle around.
The Cutest Cat in The Hat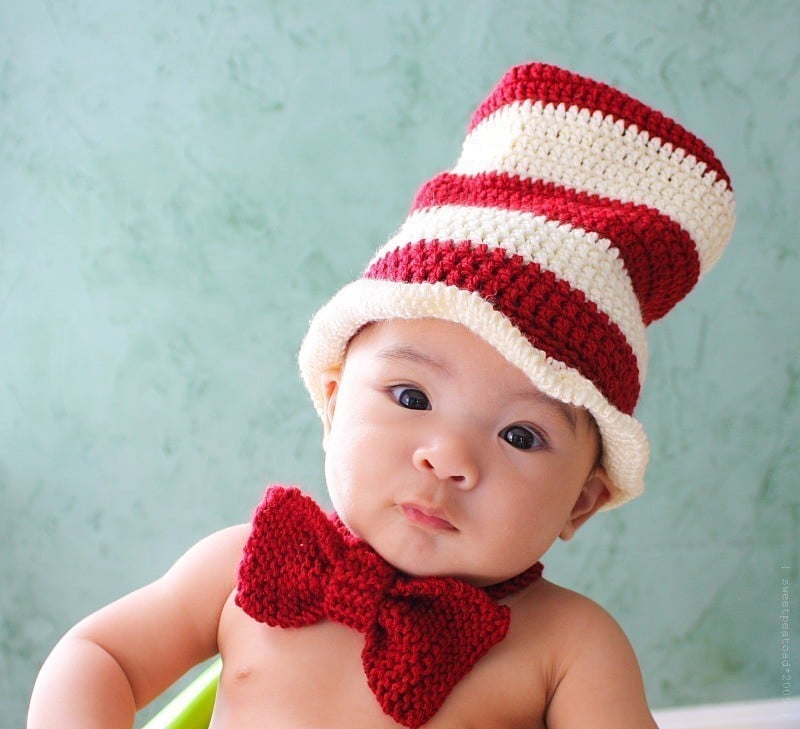 It's fun to have fun but you have to know how — and there's plenty of fun to be had this Halloween [24] with this Crocheted The Cat in The Hat Costume [25] ($60) for baby!
Newborn Raggedy Ann Wig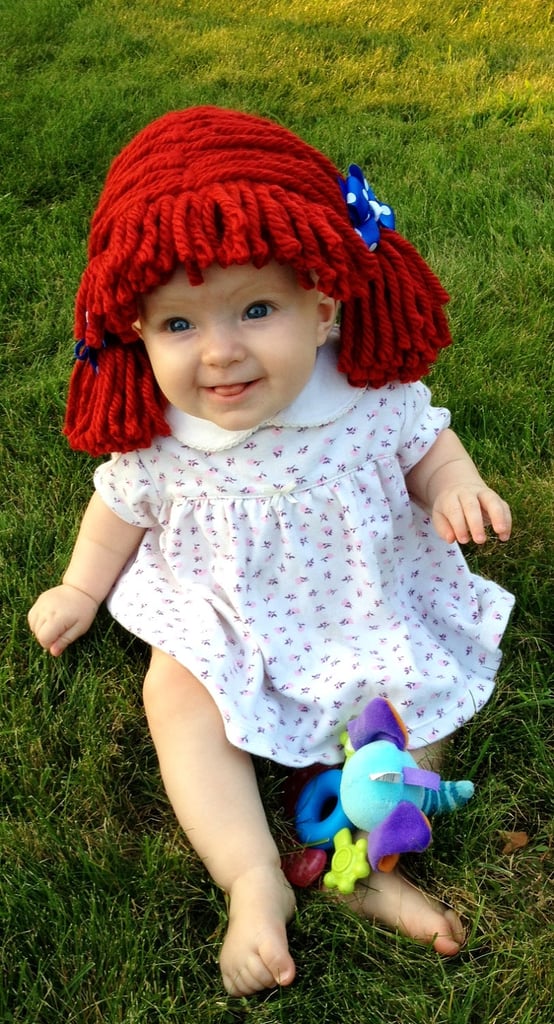 Pair this handmade Raggedy Ann wig [26] ($23) with your little girl's favorite dress for an easy and classic costume. It's made from chunky yarn and securely woven into a snug fitting beanie that stops at your babe's hairline, staying put without the need for pins, bands, or glue.
Little Viking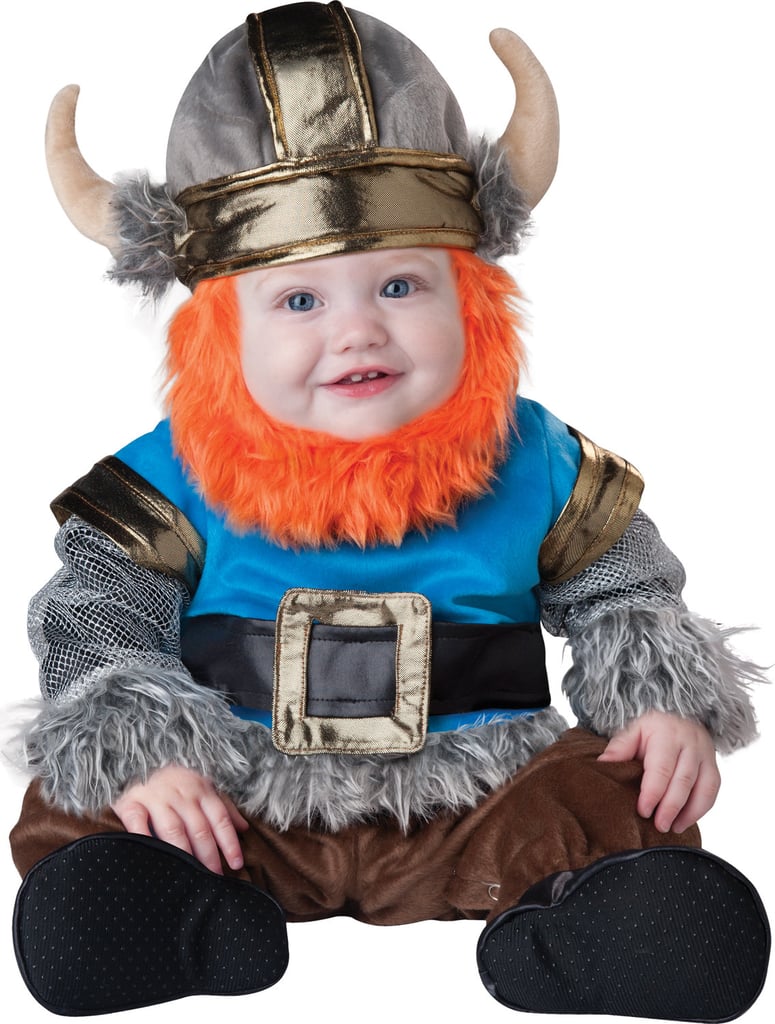 You don't have to come from Nordic lineage to enjoy this unbelievably cute Viking costume [27] ($60). They had us at that orange beard!
Little Mermaid
If baby's too little to actually leave her stroller on Halloween [28], this mermaid costume [29] ($45) is perfect for newborns in warm weather locales. The hand-knit tail, shell top, and headband make for a precious photo op!
Baby Alligator
This Baby Alligator [30] ($35) doesn't bite . . . and if he does, at least he doesn't have a full set of teeth quite yet.
Baby Sushi Roll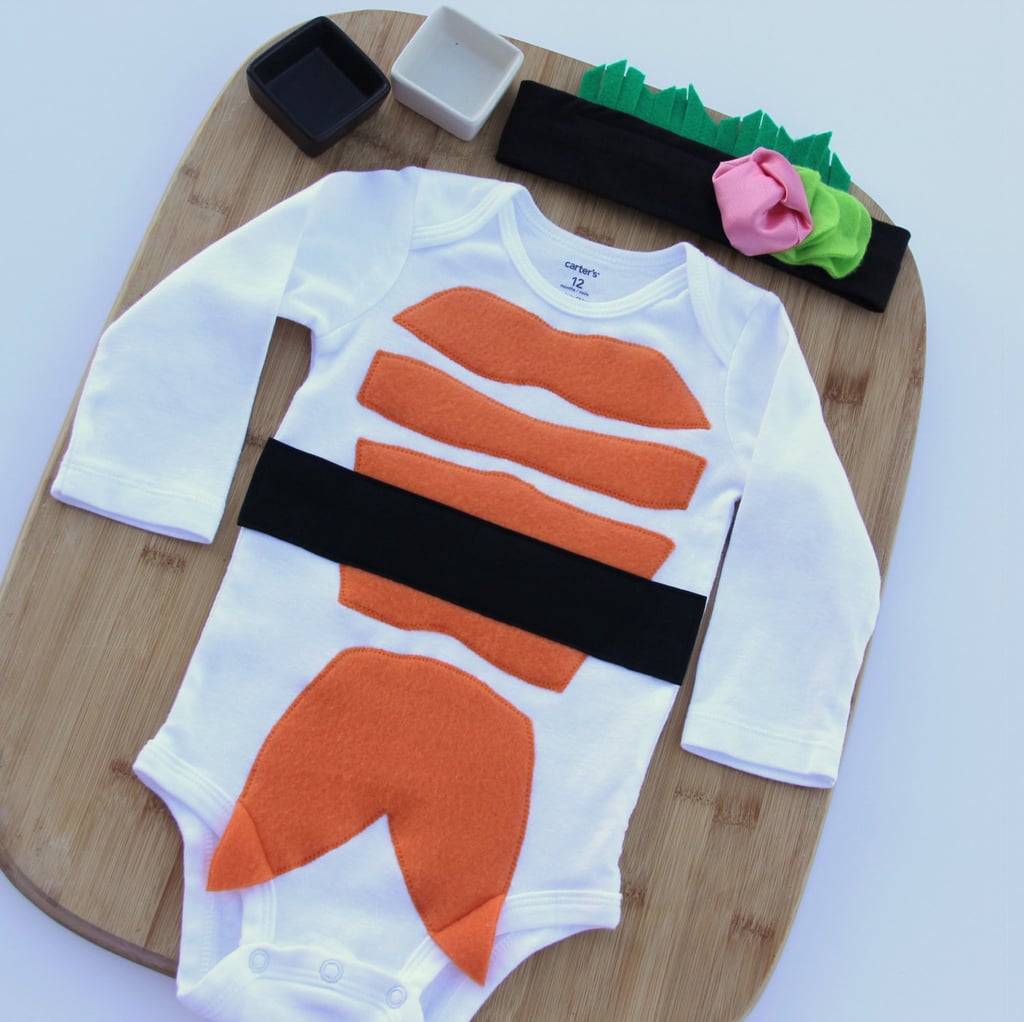 If you didn't think that dressing your baby up as raw sushi could be cute, think again. This handmade Baby Sushi Roll ensemble [31] ($48) is adorable and not-at-all cumbersome for an infant to sport on Oct. 31.
Thing 1 and Thing 2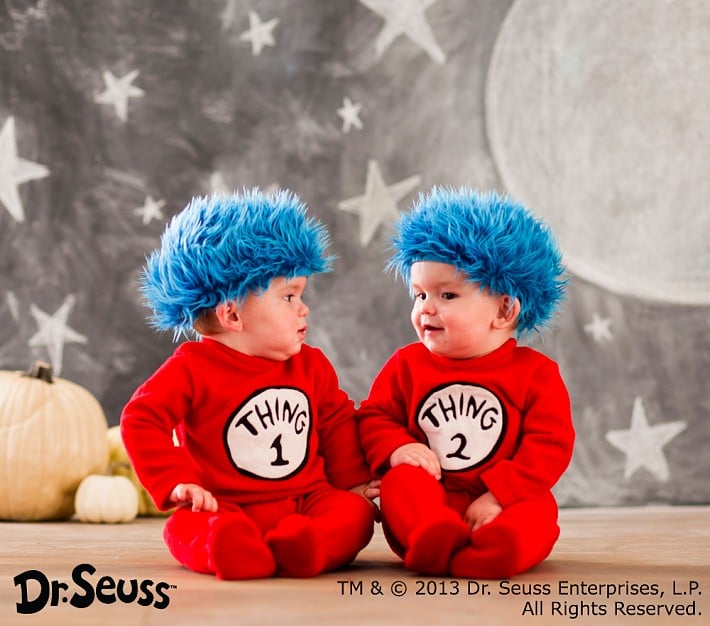 Whether you have a set of twins or your tot's got a Halloween [32] buddy, Thing 1 and Thing 2 [33] ($39-69) are an adorable way to dress a tiny twosome!
Playful Pony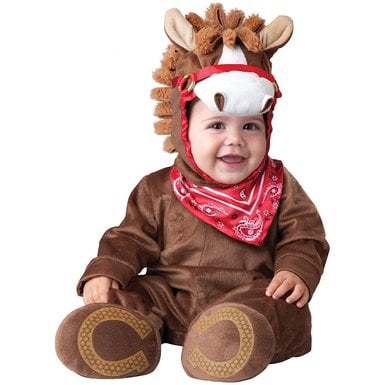 You don't have to be walking, or crawling, to see the playfulness of this adorable pony costume [34] ($89).
Princess Leia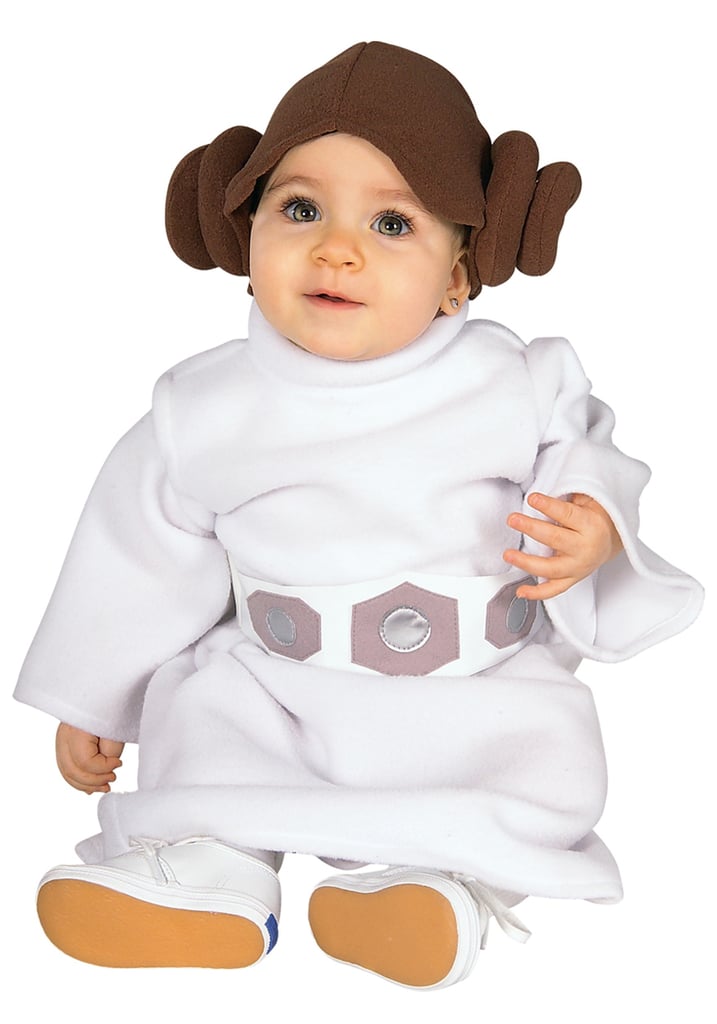 Even the tiniest Star Wars fans can get in the Halloween [35] spirit (or their parents can do it for them) with this Princess Leia costume [36] ($33).
Sock Monkey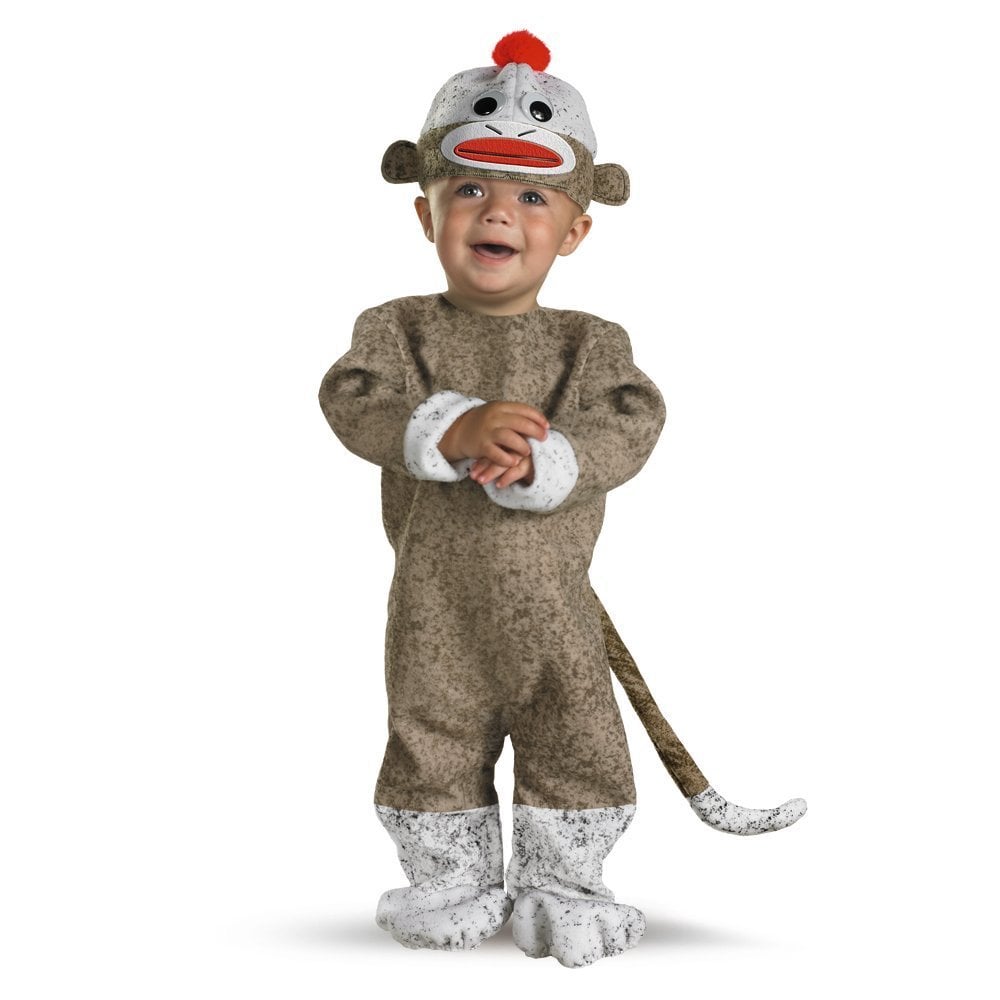 Truly one of the cutest costumes out there, this sock monkey costume [37] ($41) is sure to get plenty of oohs and ahhs.
Little Lamb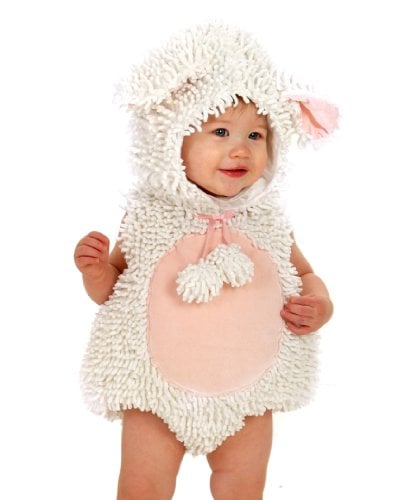 This sweet Little Lamb [38] ($67) may steal the show on the big night.
Shark Romper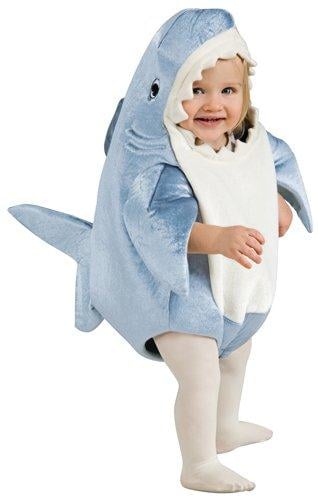 There's nothing to fear if you see a cutie in a shark romper [39] ($7-72) heading your way.