You're forever indebted to her, the girl who makes it possible for you to maintain some semblance of a social life — your kids' favorite weekend babysitter. While she may show up ready to whip up chicken nuggets for dinner, push up her sleeves and get crafty, and agree to watch Cars 2 for the third Saturday in a row, it's safe to say that her tastes outside of your home are a bit more grown-up. Treat your deserving sitter to something special this holiday, and let her know how much you — and your kids — appreciate her.
La Mer Aspen Leaf Charm Watch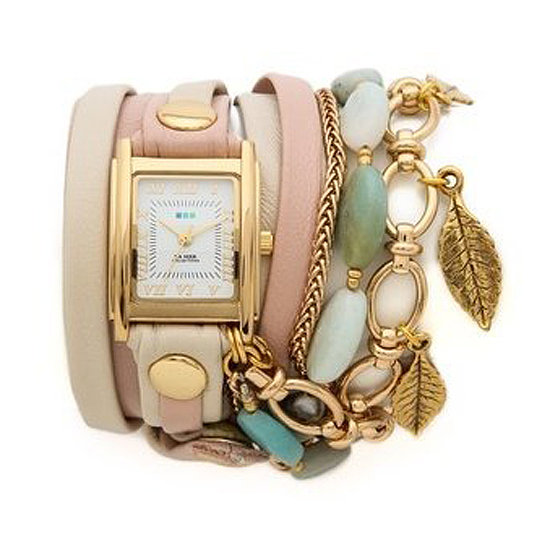 Show that you appreciate her promptness and admire her style with a fashion-forward watch [1] ($130, originally $185). Perfect for day or night, she will get a lot of use out of this La Mer [2] accessory.
Mavala Deluxe Beauty Pouch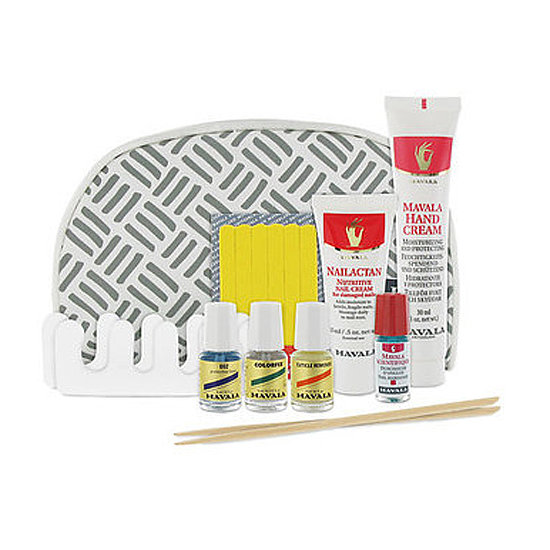 Running after the kids takes a toll on her feet. Treat her to some at-home pampering with a
mani-pedi kit [3] ($33).
Tasha Herringbone Scarf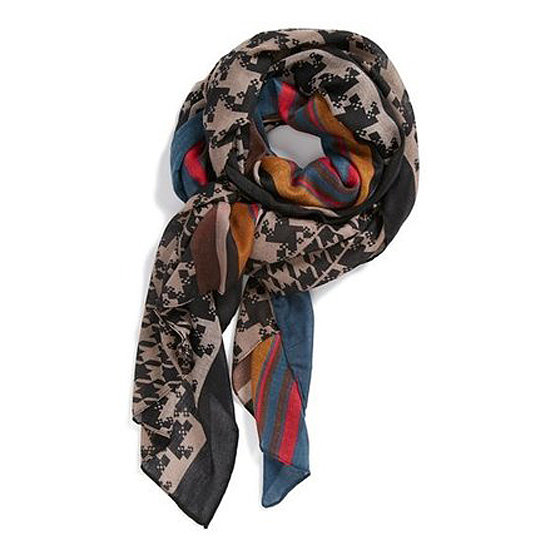 A stylish scarf [4] ($36) is the gift that keeps on giving. Perfect for warm or cold months, she'll wear out this must-have accessory.
Sarah and Chloe Necklace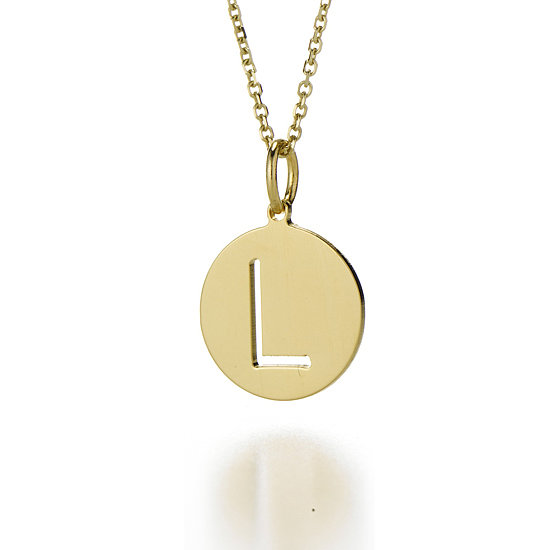 For something simple but personal, gift her with a gorgeous monogramed necklace [5] ($150). If she's really close to your little ones, use their initials instead.
Ugg Gloves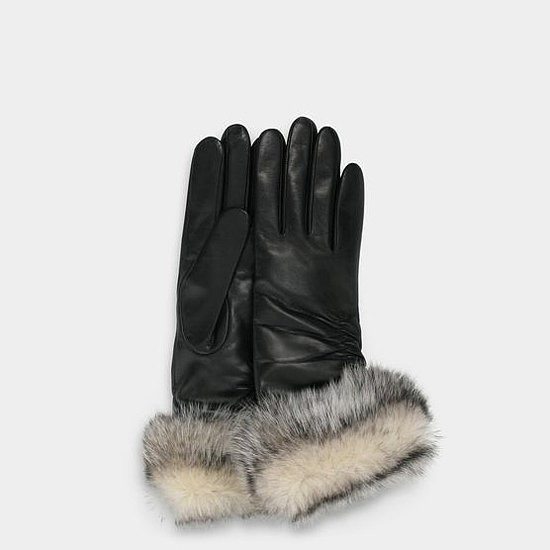 Traveling with kids is no easy task, especially during the colder months. Make her trips to the playground a little warmer with these fur-lined gloves [6] ($175).
iPad Case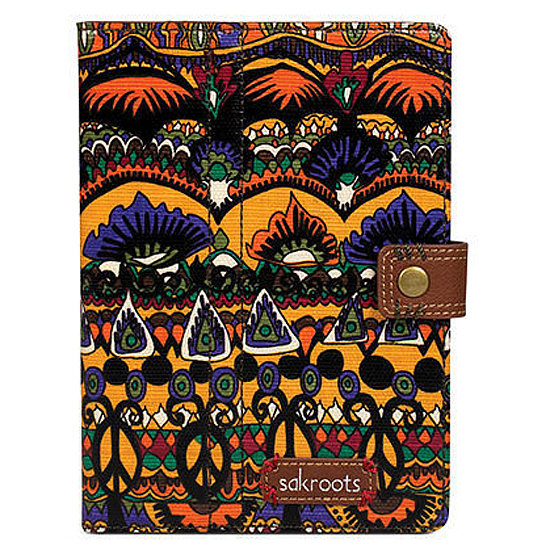 Available in nine designs, the Sakroots iPad case [7] ($30) is sure to please your tech-savvy sitter. The faux-leather trim adds some sophistication to the fun patterns.
Kate Spade Bow Belt
When she's not watching the kids, she's probably out with her friends. Give her a chic bow belt [8] ($78) to wear on her nights off.
Anthropologie The New York Collection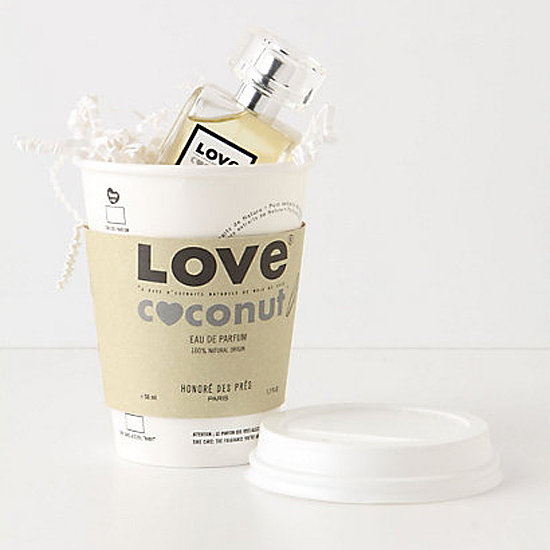 Rid her of the dirty diaper smell with a sweeter scent [9] ($98). This all-natural perfume comes packaged in a coffee cup to evoke the NYC life.
J.Crew Shearling Earmuffs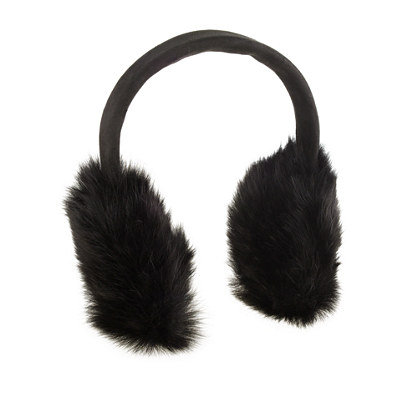 Fur earmuffs [10] ($118) are the stylish girl's secret to staying warm without the bulk (and the inevitable bad hair day) that comes with wearing a hat.
Stephanie Johnson Cosmetic Bags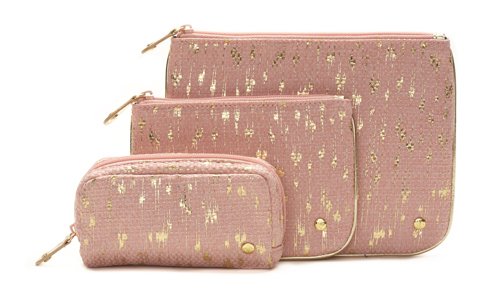 If she's a girl on the go, then she'll love a new set of cosmetic bags [11] ($22-$38) for her stash of beauty products. We love the gold-flecked Palm Springs Pink canvas pattern.
Dabney Lee Personalized Stationery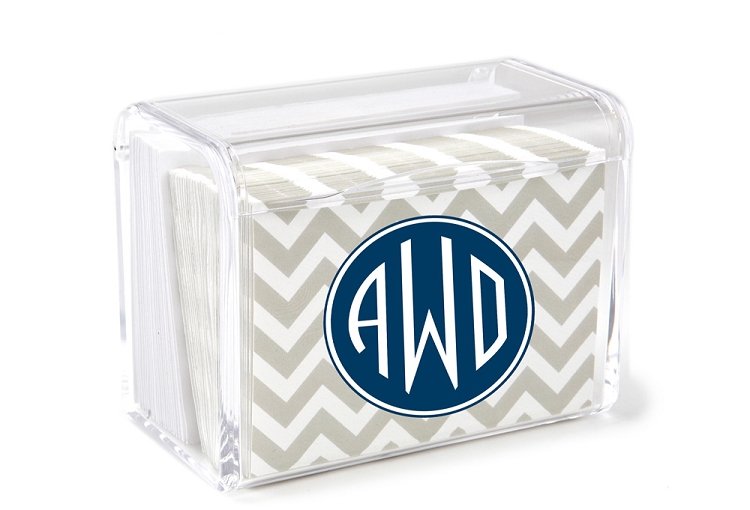 Who says snail mail is dead? A chic lucite box of monogrammed stationery [12] ($85) makes writing with a pen and paper fun again.
Keel's Simple Diary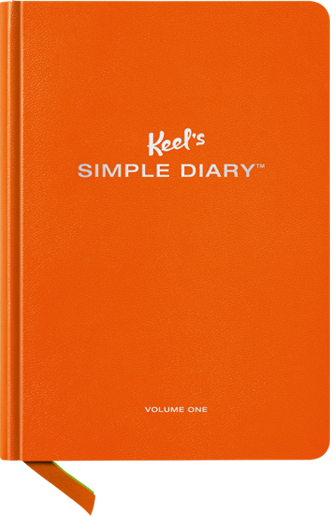 Oft-introspective 20-somethings are likely to love Keel's Simple Diary [13] ($15). It's the modern way to journal (and a gorgeous book to boot).
Iomoi Personalized Canvas Bags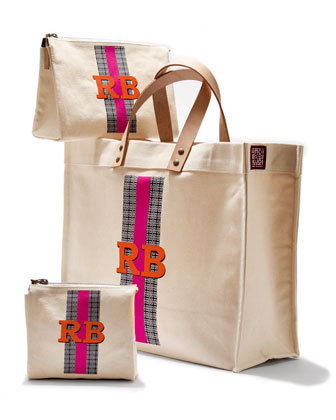 Iomoi [14]'s personalized canvas bag ensemble [15] ($68-168) offers four size/style options, all great for travel or day-to-day use.
Restoration Hardware Bone Inlay Jewelry Box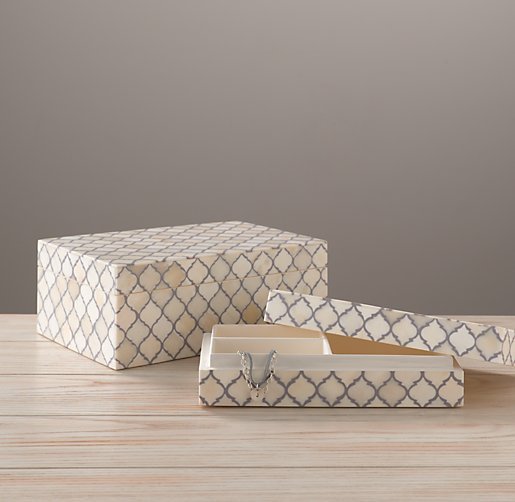 A gorgeous bone inlay jewelry box [16] ($45-$75, originally $59-$99) will be a welcome addition to her vanity or dresser.
Restoration Hardware Leather Triple-Wrap Bracelet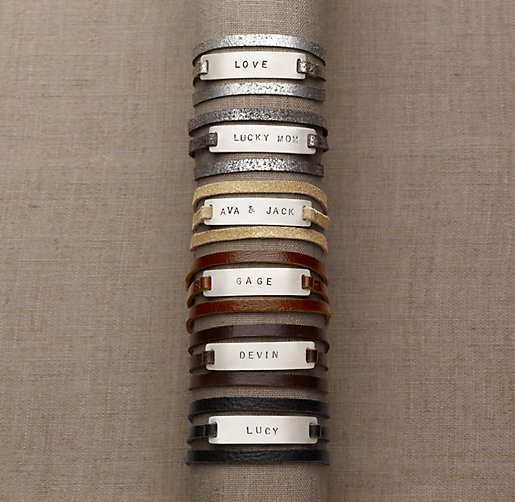 Restoration Hardware [17]'s take on the of-the-moment leather wrap bracelet [18] ($45, originally $59) allows you to customize its silver-plate plaque with her name or monogram.