Finding the perfect gift for your favorite babysitter or nanny is no easy task. It has to be personal, original, and reflective of just how much she means to you. We've come up with thoughtful gift ideas that do just that — and nothing comes in at more than $50! Whether she's an artsy type, a gourmand, or a serious student, there's something for every kind of special sitter.
For the Sweet Tooth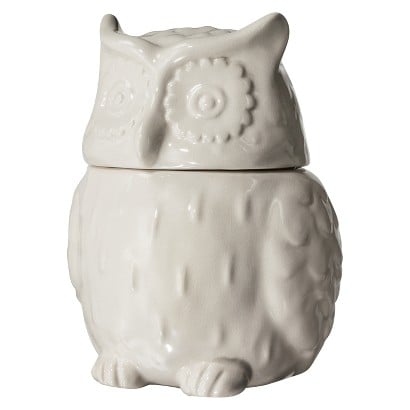 Fill this Stoneware Owl Cookie Jar [1] ($20) with homemade treats for a thoughtful, delicious gift.
For the Neat and Tidy Nanny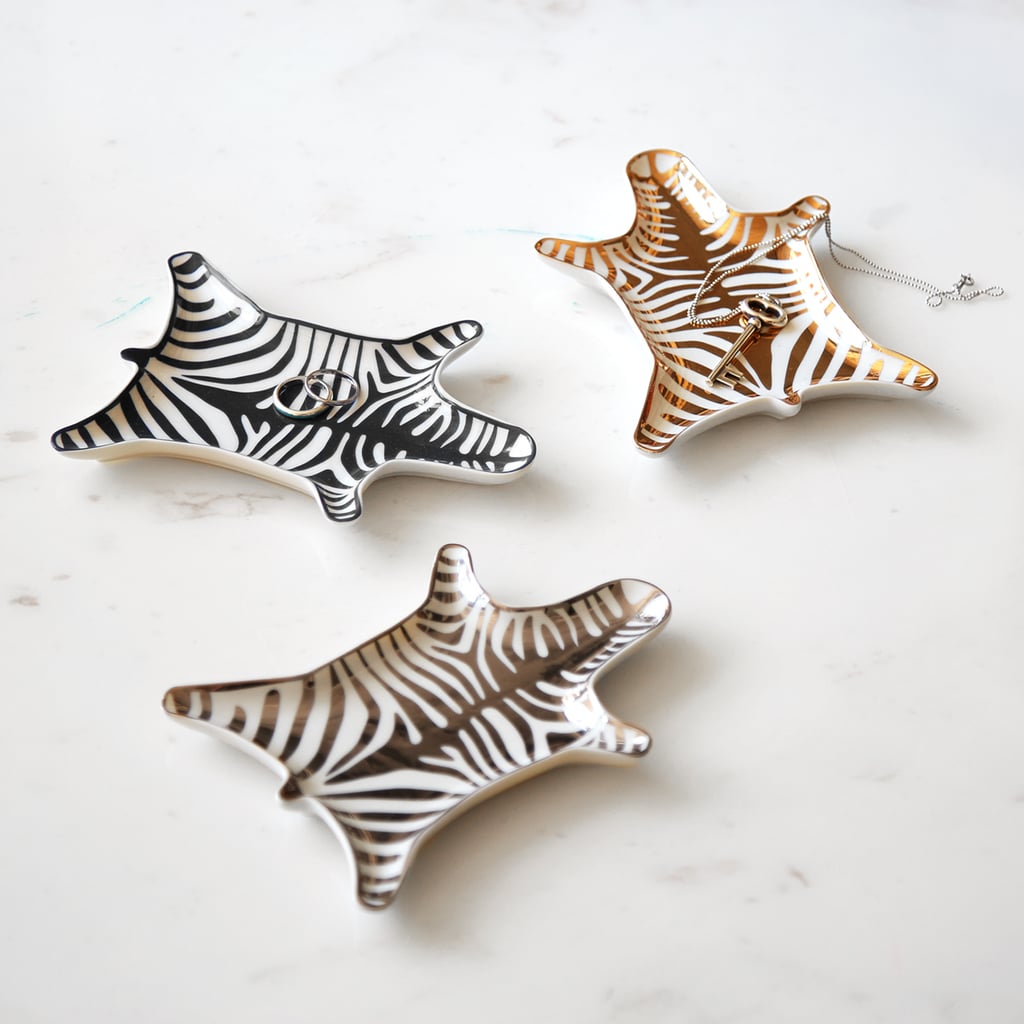 She can keep her trinkets in a stylish spot with Jonathan Adler's zebra trays [2] ($32).
For the Stylish Student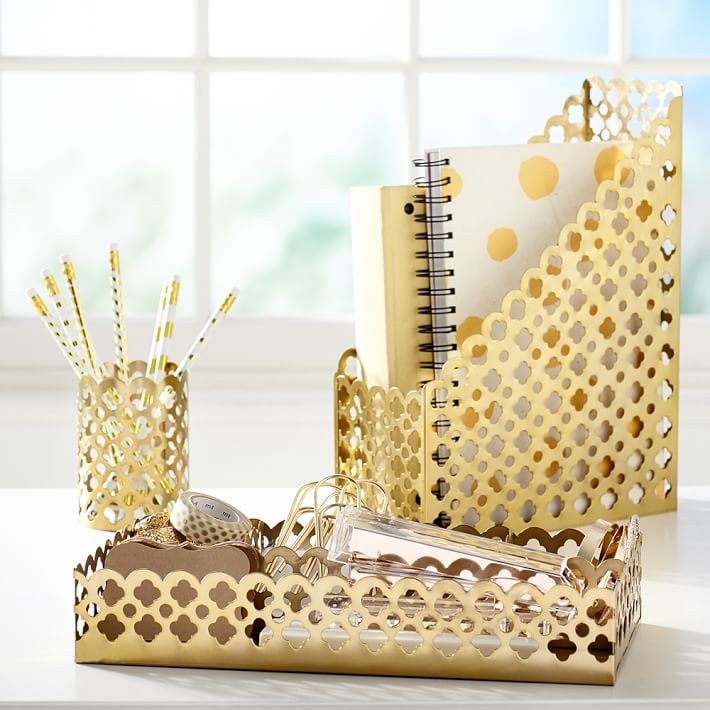 The glamorous vibe of this desk set [3] ($13+) will add a touch of chic-ness to her study space.
For the Hostess With the Mostess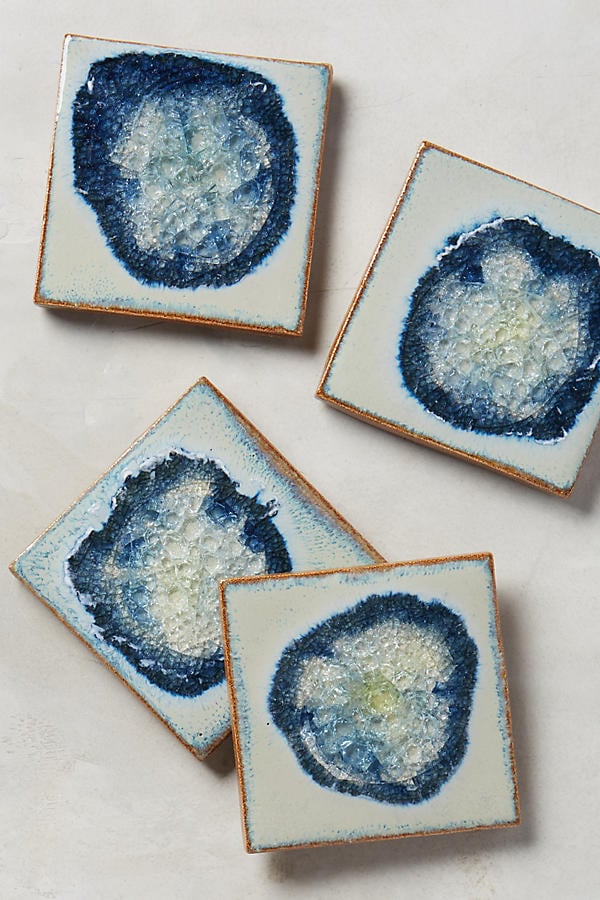 If she's been talking about the holiday soiree she's throwing with her best friends for the past month, these celestial coaster sets [4] ($40) are just the thing to add some special sparkle and come in a variety of colors.
For the Artsy Traveler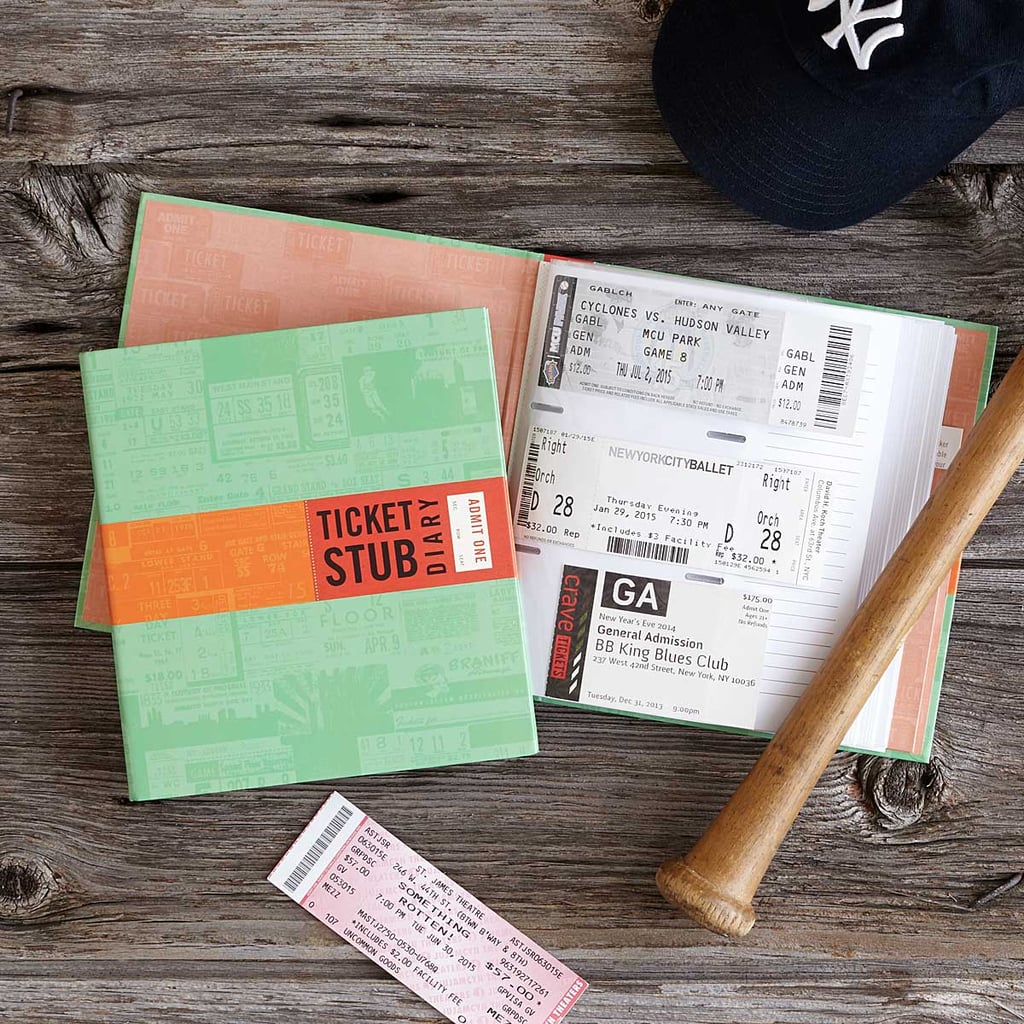 This Ticket Stub Diary [5] ($12) will inspire her to keep mementos from her travels in one, sentimental spot.
For the Modernist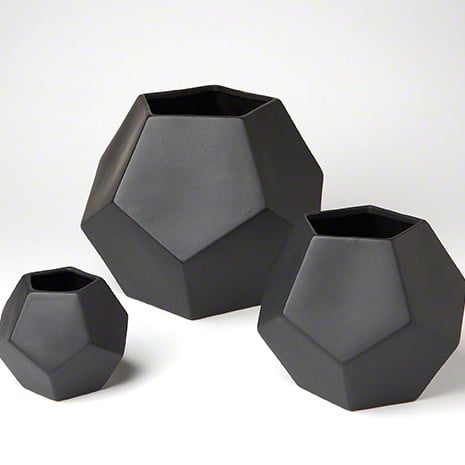 Dwell Studio's Faceted Vase [6] ($39) is just the right size for a single bloom and would be super elegant on a desk, bedside table, or vanity.
For the Chic Photographer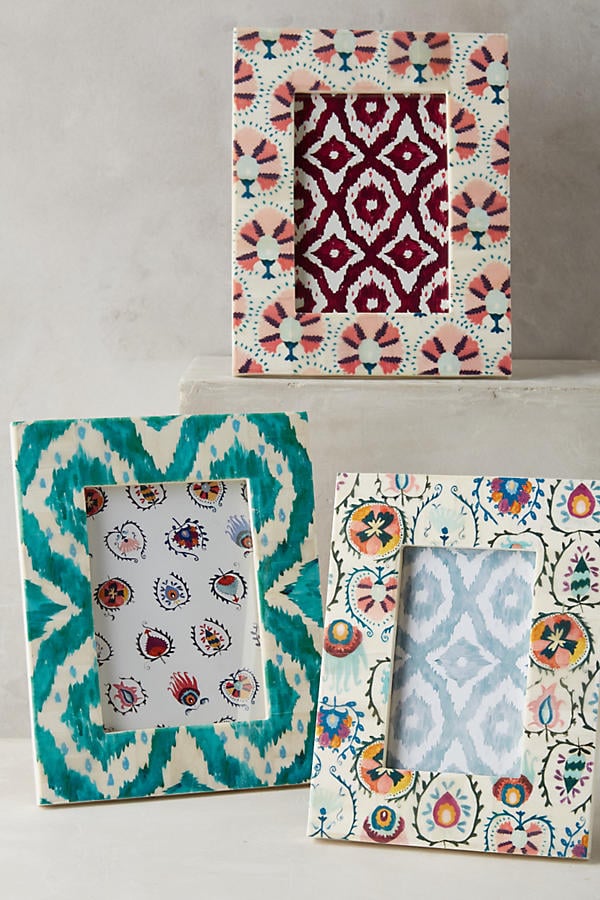 These whimsical frames [7] ($27+) are a timeless, stylish option for the nanny who loves her camera almost as much as she loves photos with her favorite kiddos.
For the Foodie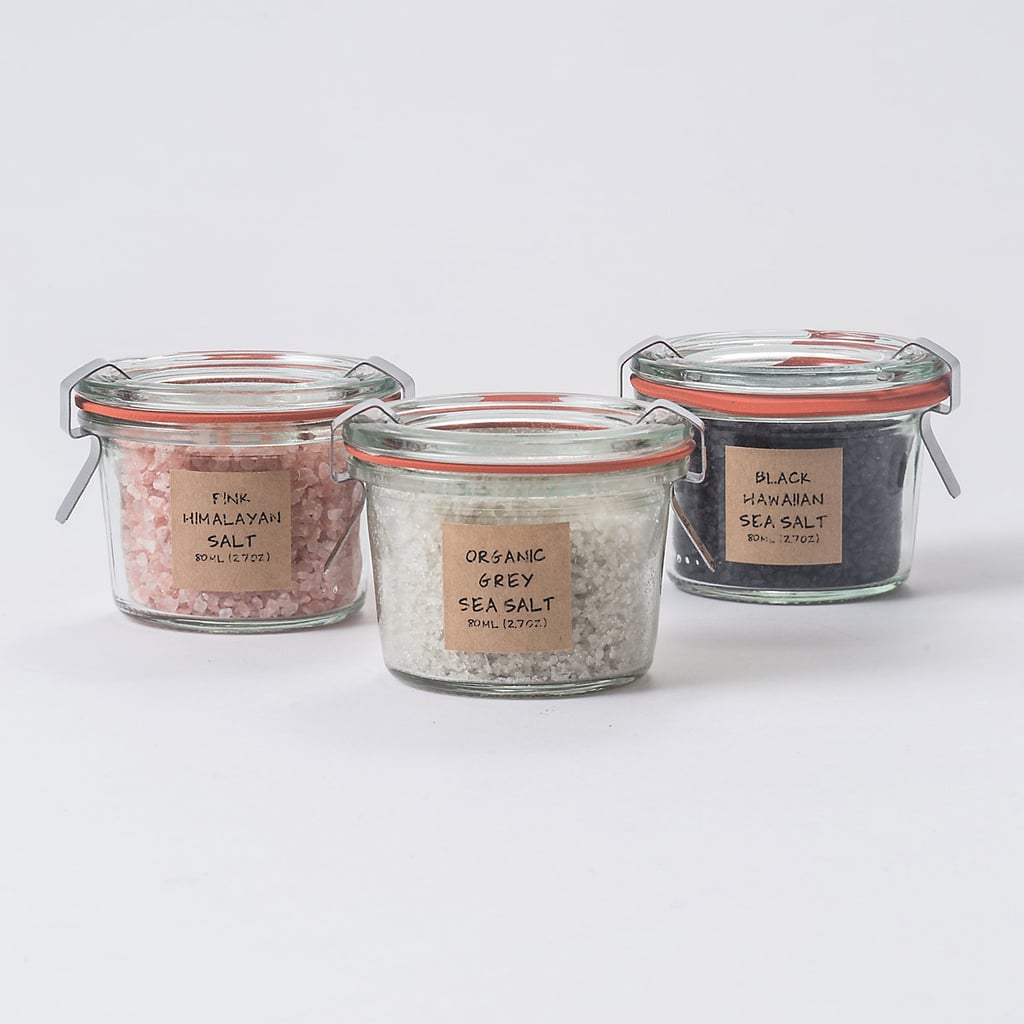 The St. Helena Global Salt Trio [8] ($25) includes three 2.7-ounce jars of Himalayan, Grey Sea, and Black Hawaiian salts.
For the Busy Mom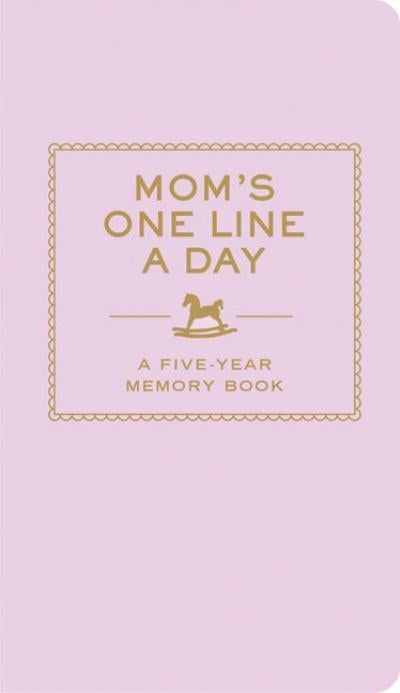 If your nanny's a mother herself, she's sure to appreciate the Mom's One Line a Day: A Five-Year Memory Book [9] ($17) — a great place to jot down the small, meaningful moments.
For the Streamlined Shopper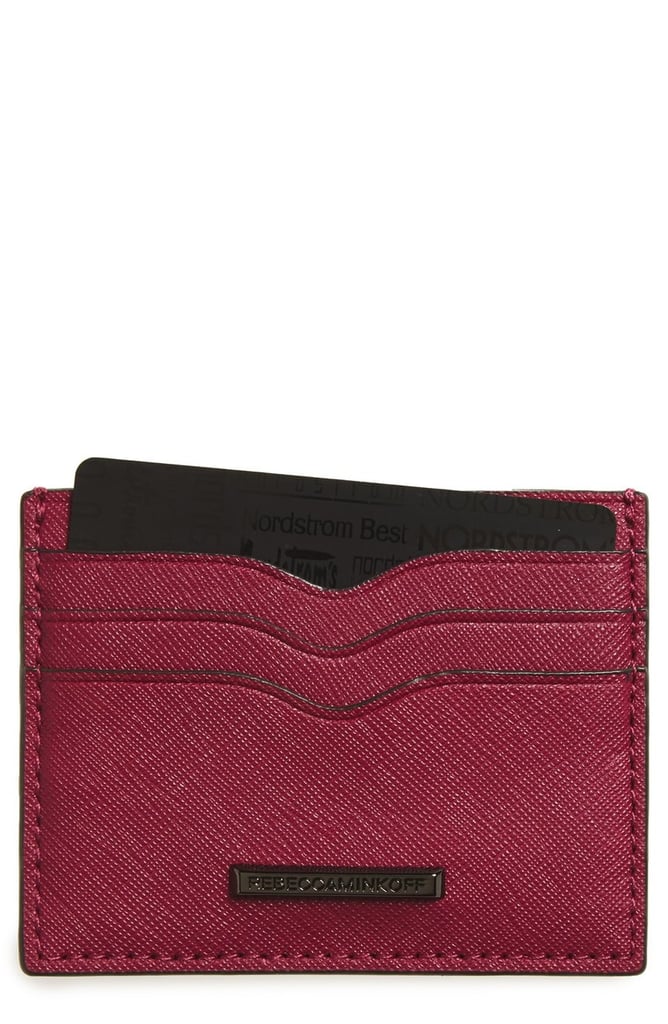 Rebecca Minkoff's Everyday Leather Card Case [10] ($45) is simple but striking and will pop instead of getting lost in her purse.
For the Crafty Type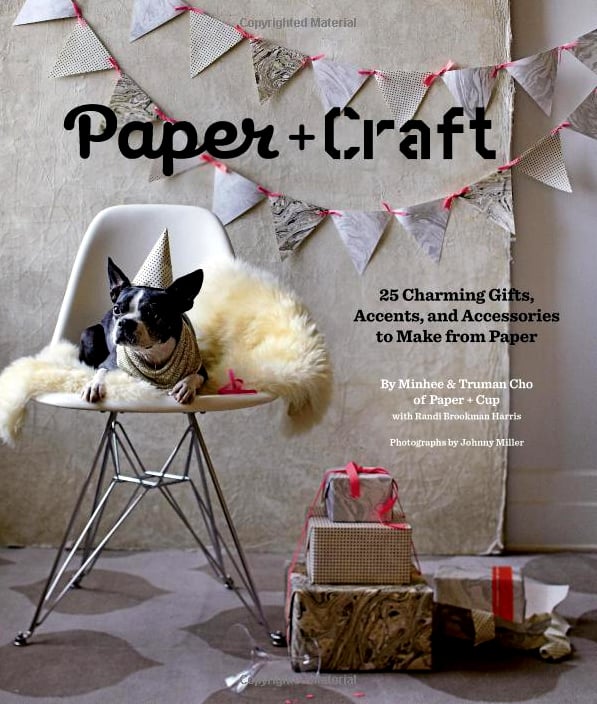 In Paper + Craft [11] ($20), Minhee and Truman Cho outline creative paper projects for frames, place cards, and more.
For the Cheeky Fashionista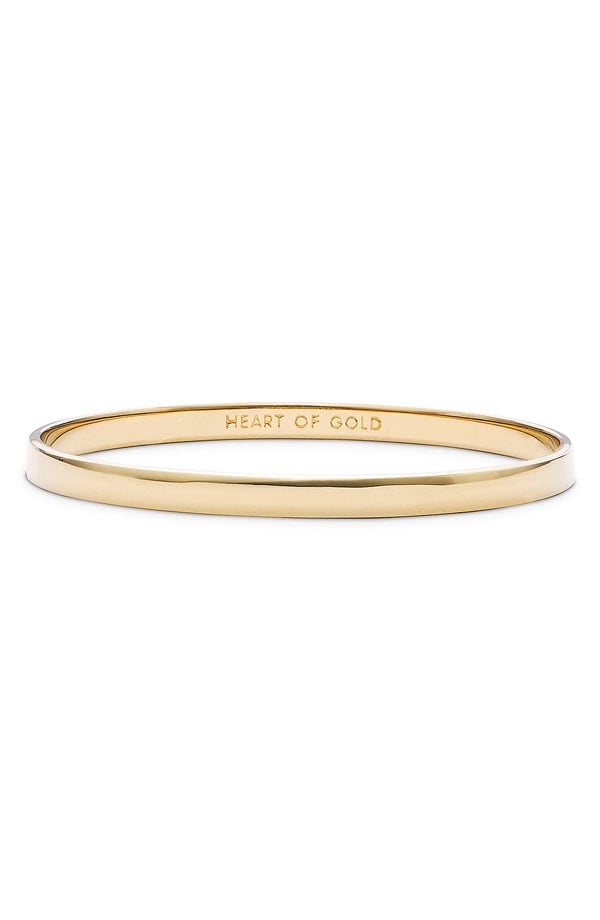 Kate Spade's superslim 14k-gold plate Heart of Gold Bangle [12] ($32) features a subtle sentiment — "Heart of Gold" — engraved on its interior.
For the Tech Addict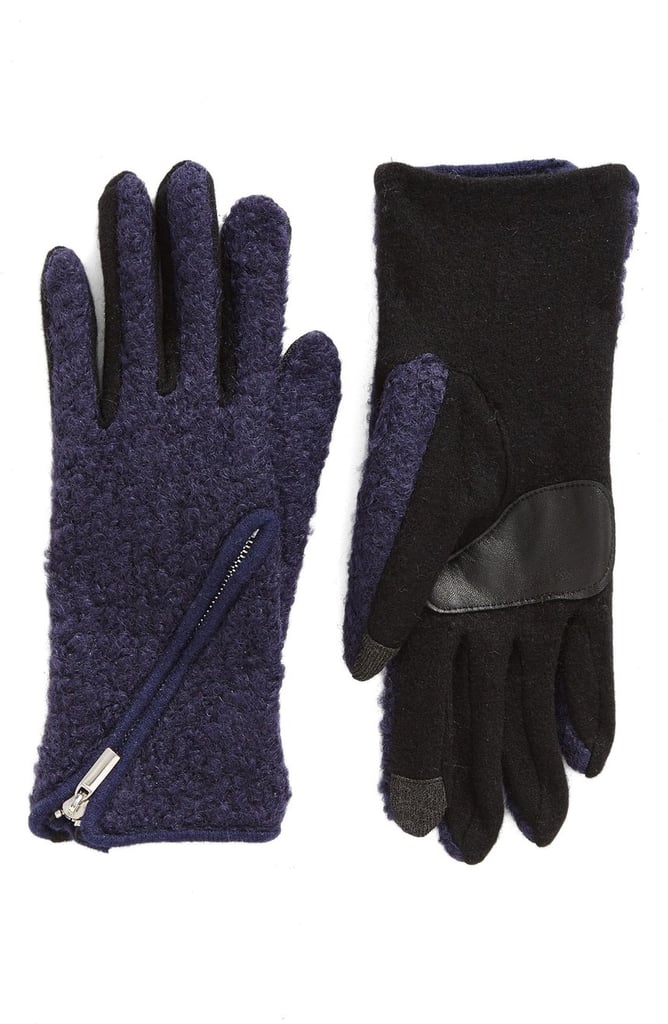 If your nanny is never far from her phone, she'll appreciate Echo's Touch - Zip Bouclé Tech Gloves [13] ($39). They come in a rainbow of colors for every taste and preferred palette.
For the Gardener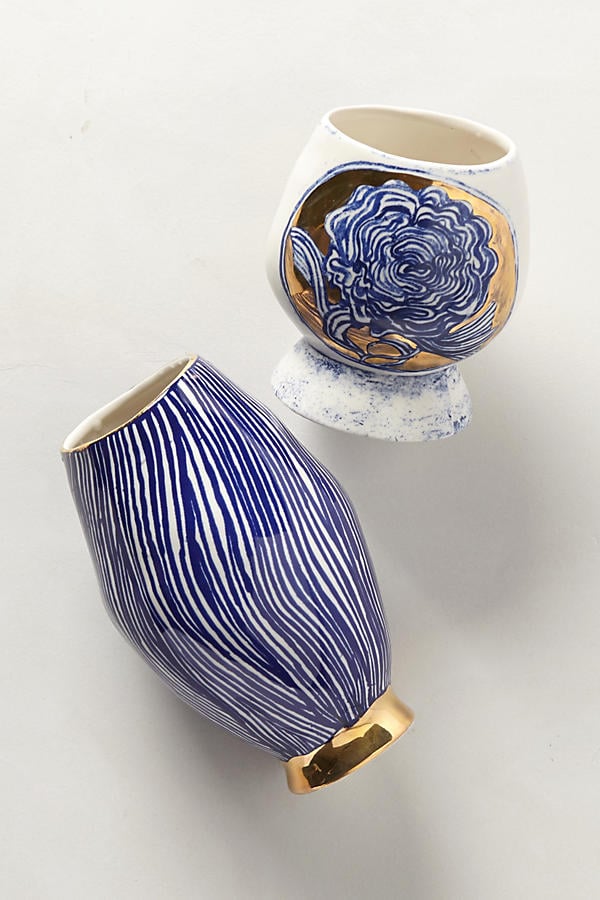 With gold accents, the timeless Jardin Des Plantes Vases [14] ($24-$28) are a fun, versatile pick that can be used to display fresh blooms, pencils, or even toothbrushes.
For the Girl Who's Ready For Anything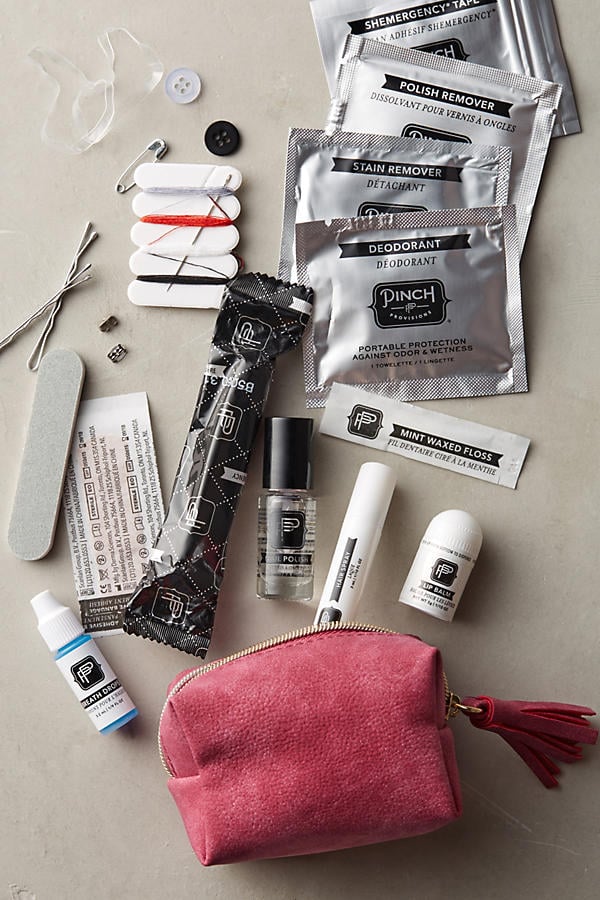 Pinch Provisions has the cutest way to be prepared for anything and everything. Its Minimergency Kit [15] ($22) fits stealthily into her handbag and includes everything from band-aids to stain remover and an emery board.
For the Beauty Buff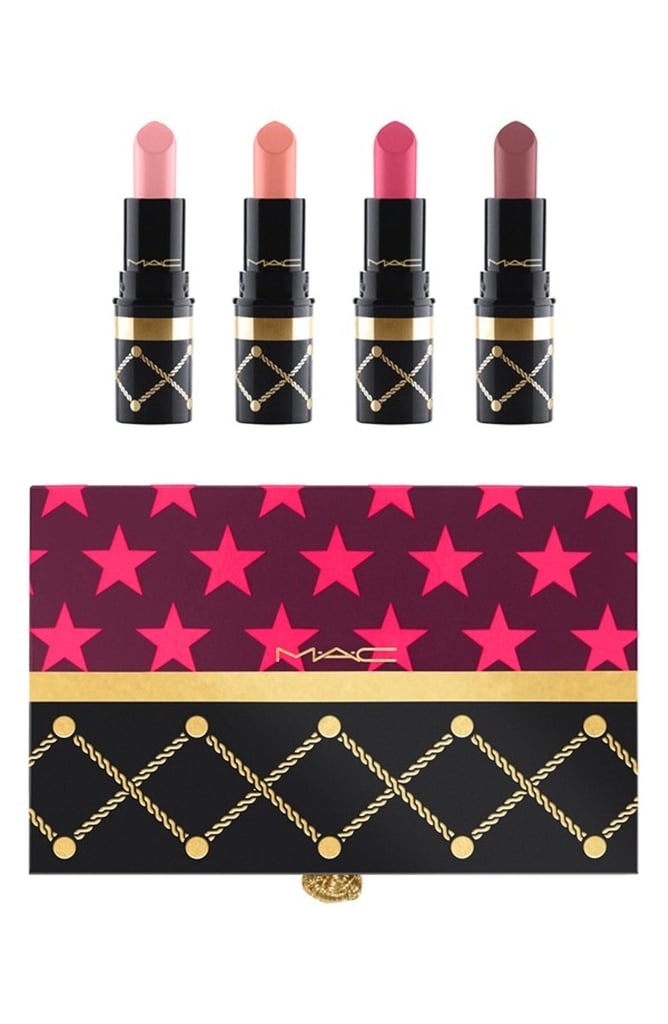 This trio of limited-edition collection of mini lipsticks comes in a stylish box [16] ($35) from Mac will become her holiday essential.
For the Girl Who Is Always Put Together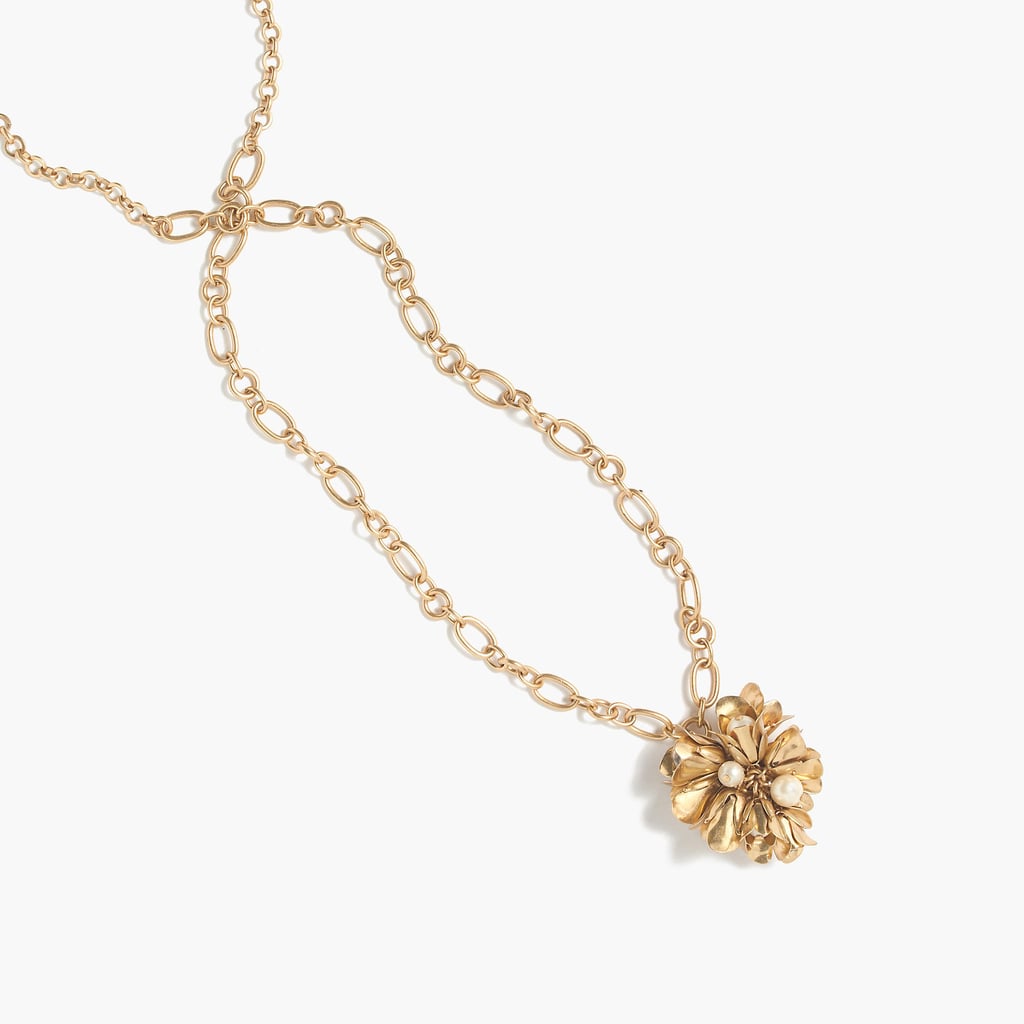 No outfit is complete without a J. Crew statement necklace [17] ($48).
For the Phone Obsessed
This chic portable charger [18] ($36) gives her access to a full charge for her phone from anywhere on the go.
For the Gal Who Loves to Layer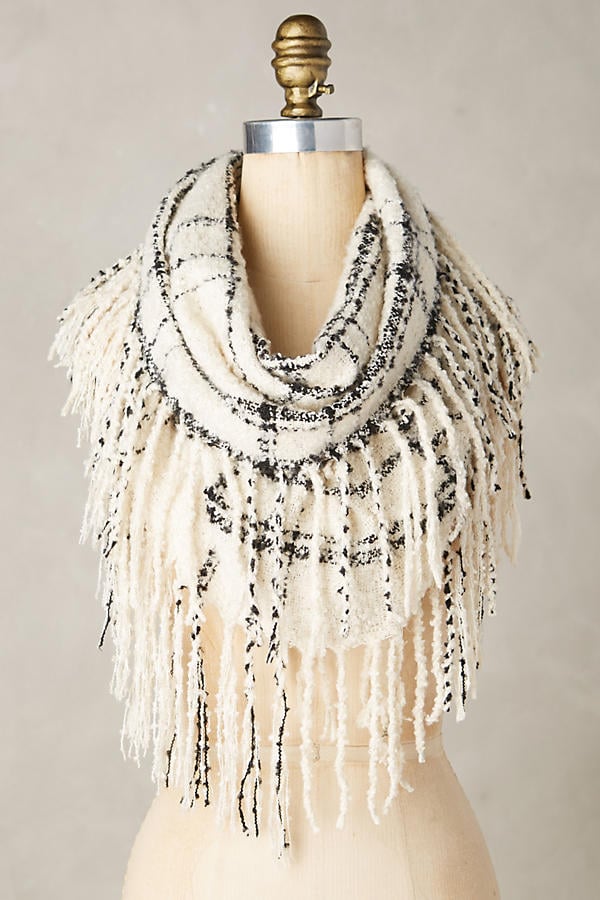 A cozy fringed infinity scarf [19] ($48) is an appropriate gift for nearly anyone on your holiday list — babysitters definitely included!
For the Tech-Savvy Sitter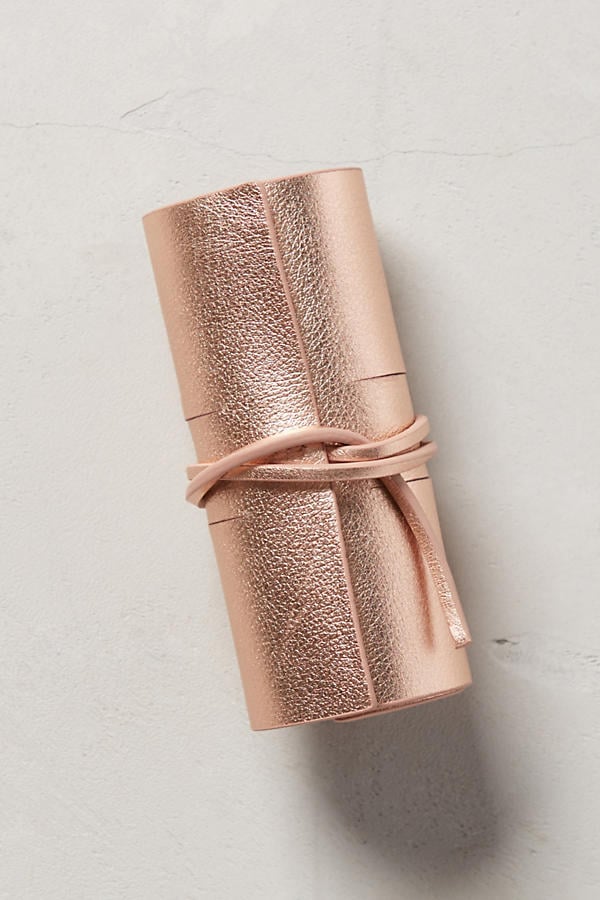 Keep her headphones, wires, and chargers all organized in her bag with a Luster Cord Organizer [20] ($28).
For the Jewelry Fanatic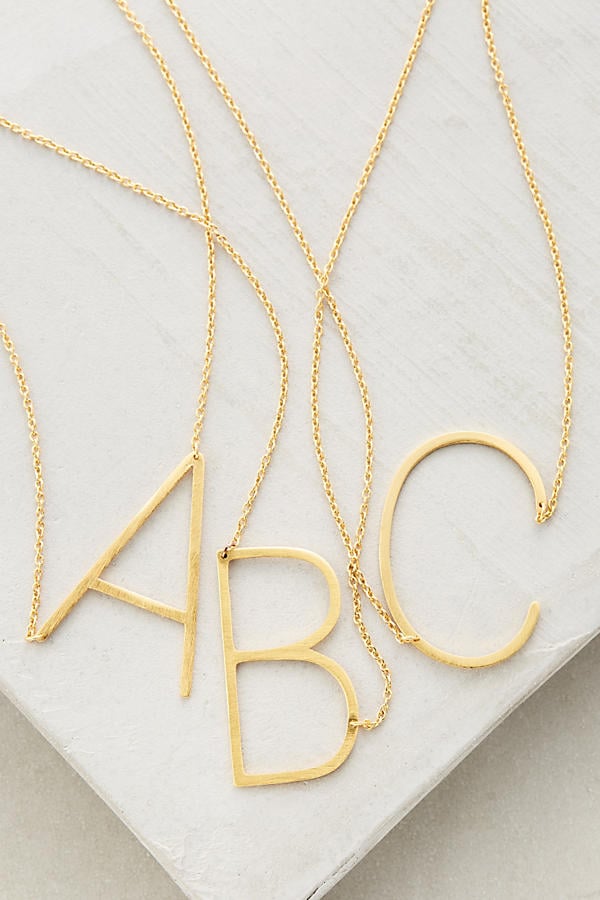 It doesn't matter if she layers this unique piece or rocks it on it's own, she'll make a statement in this brass monogram pendent necklace [21] ($38).
For the Organized Note Taker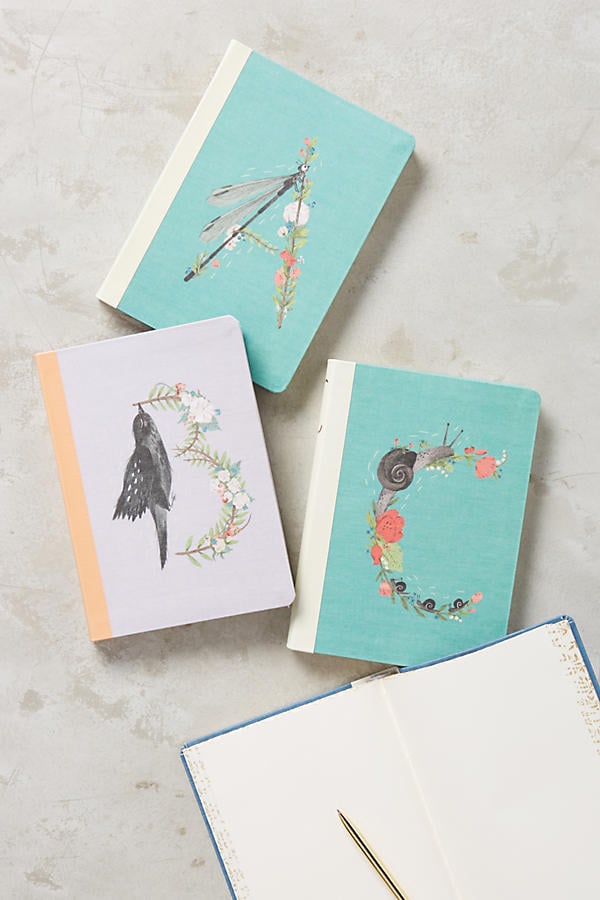 From jotting down random thoughts and lists to notes for school, people can fill journals in a matter of weeks. But nothing beats the feeling of opening a new and stylish notebook [22] ($26).
For the Nature Lover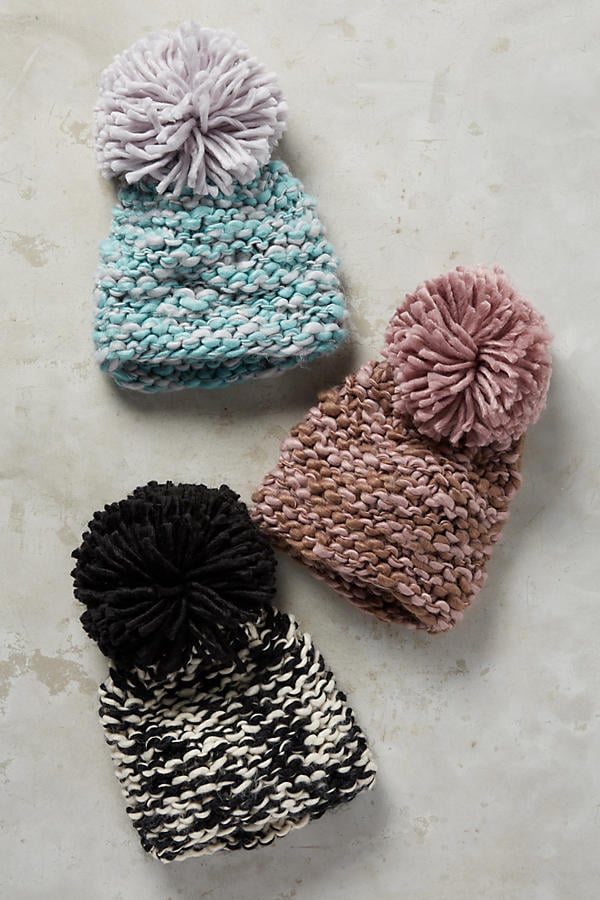 Whether she's active around town or going for a hike, there's no better way to keep warm than with a chic hat [23] ($48).
For the Epic Snuggler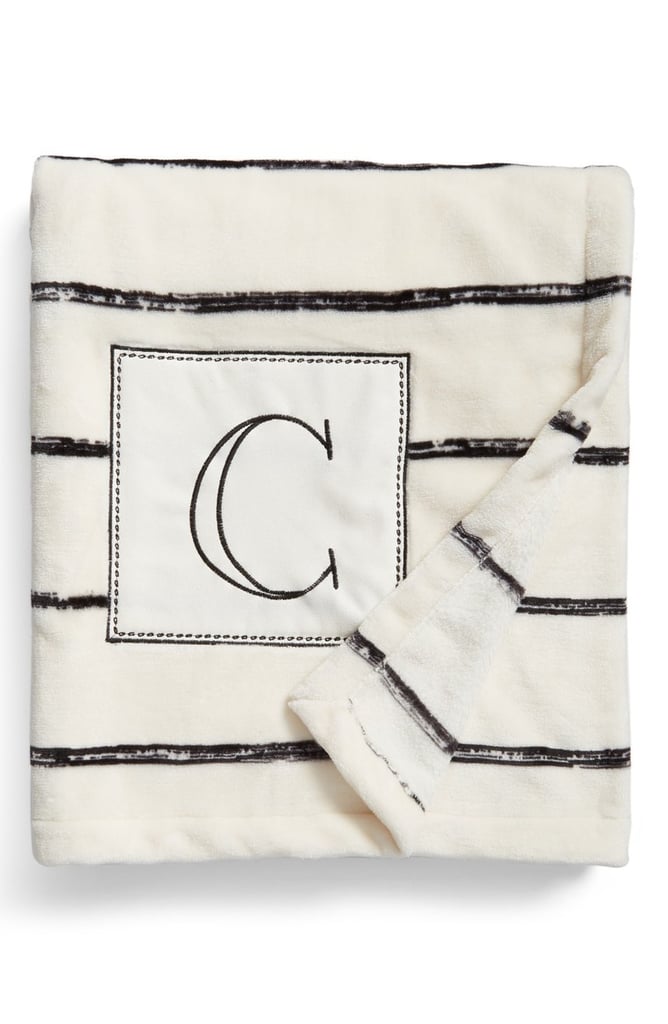 She'll be able to get nice and cozy during Winter months with this plush monogrammed blanket [24] ($39).