I don't know about you, but my kids keep a running wish list of toys they want for every upcoming birthday or holiday. Usually that list is made up of toys they played with at a friend's house and now want for themselves. After two days walking the aisles of the 2014 Toy Fair [1], I have a wish list for them (and their friends). Out of the thousands of new toys headed to a toy store near you this year, we think these 20 are worth adding to your kids' playrooms. Read on to see which toys made our list!
Source: MGA Entertainment [2]
Lego Juniors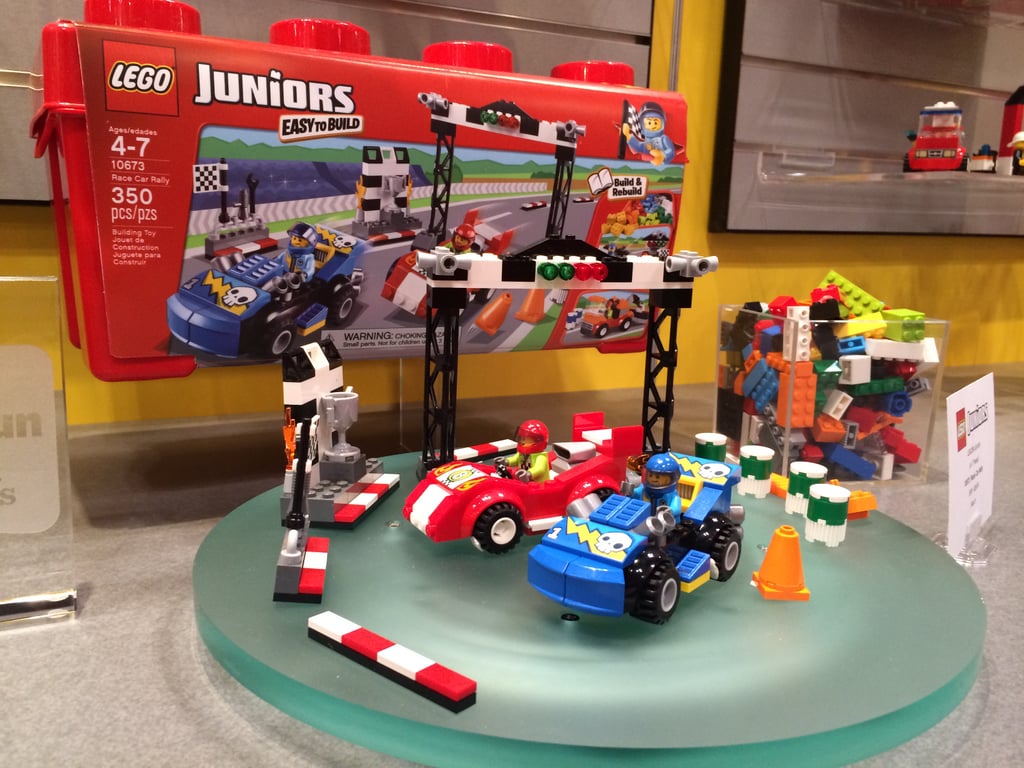 Between Duplos (an introductory line designed for kids 1, 2, and 3 years old) and the traditional bricks (often designed for kids 6+), there has been this cloudy area where Lego-loving kids have foundered. Duplos are too easy and the traditional kits often require so much parental assistance that they aren't fun for the kids.
Enter Lego Juniors, a new line created for kids 4+. With slightly chunkier and definitely more modular bricks, the sets have easy-to-follow instructions for the themed kits (think Marvel comics, Teenage Mutant Ninja Turtles, and more) and plenty of opened play opportunities for kids who want to build on their own.
Photo: Rebecca Gruber
DohVinci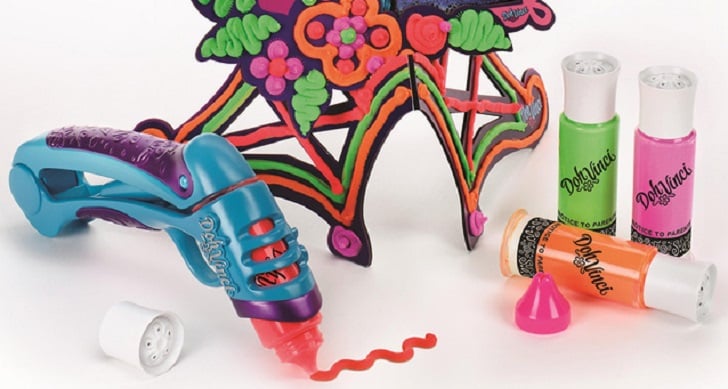 The crafting craze was a big one, and nobody understood this more than the makers of Play-Doh. The popular molding compound always dried out when left out of the containers, but then it would crumble.
Hasbro's new DohVinci takes the dough concept one step further with a new formula that won't crack once it dries. Add that to the cool, glue-gun-like application tool and some fun kits like picture frames and jewelry boxes, and kids will be decorating up a storm.
Source: Hasbro [3]
Seedling Make Your Own Party Piñata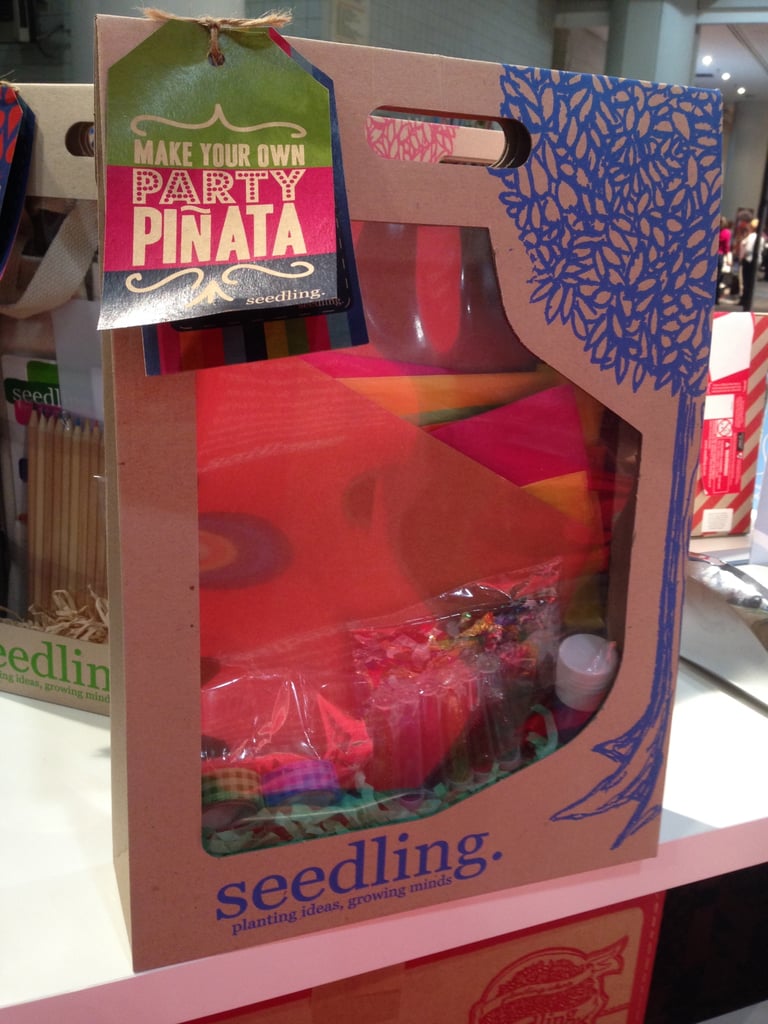 We've loved the Seedling line of creative kits since we first laid eyes on them. They're beautifully packaged and full of fun! The new Make Your Own Party Piñata is every bit as fun as it sounds. The working piñata can even be used as the centerpiece of your party after the kids craft it!
Photo: Lisa Horten
Crayola Mini Meltdown Gift Set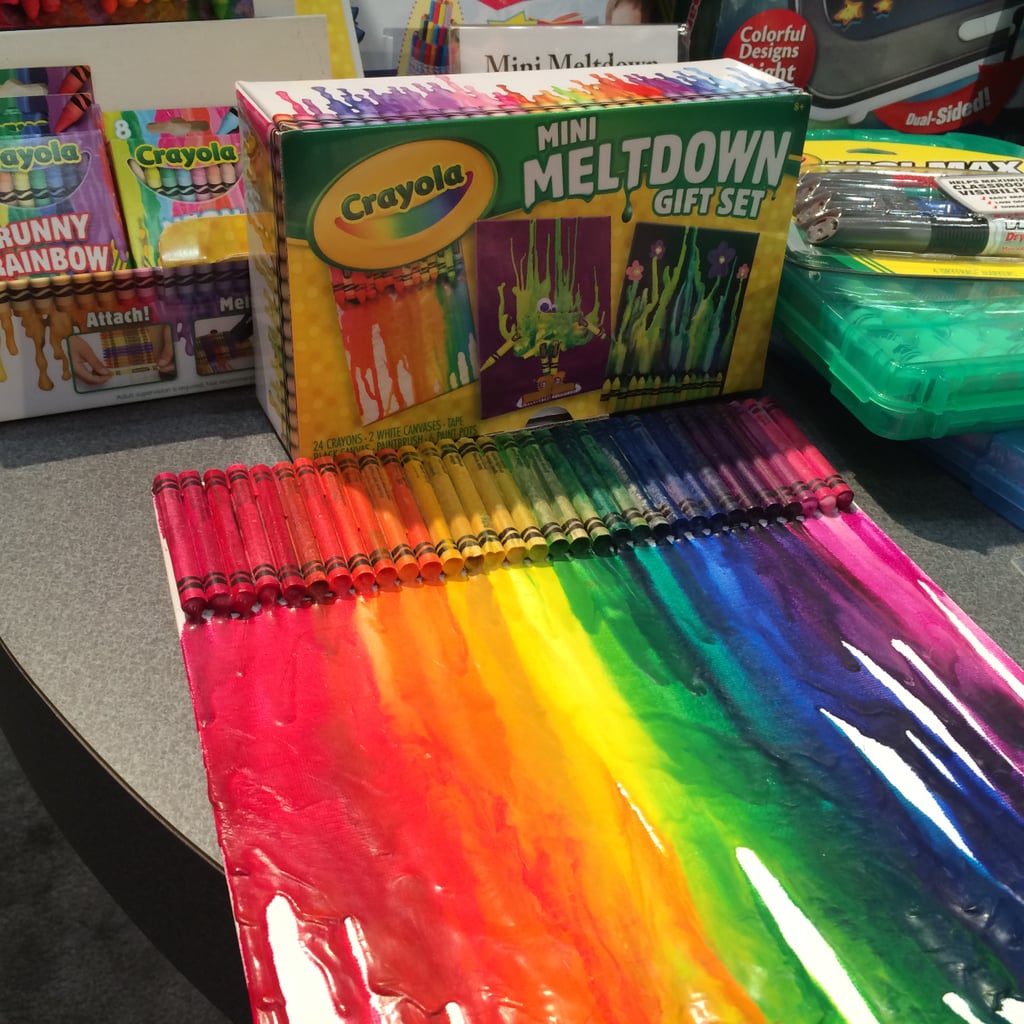 Anyone who's ever spent some time on Pinterest has undoubtedly seen the pictures of melted crayon artwork [4] sit there. This year, Crayola will make it easier than ever to create those fun designs with its own Mini Meltdown Gift Set. Get ready to melt your way to some very popular holiday gifts.
Photo: Rebecca Gruber
Red Rooster Sand Stamps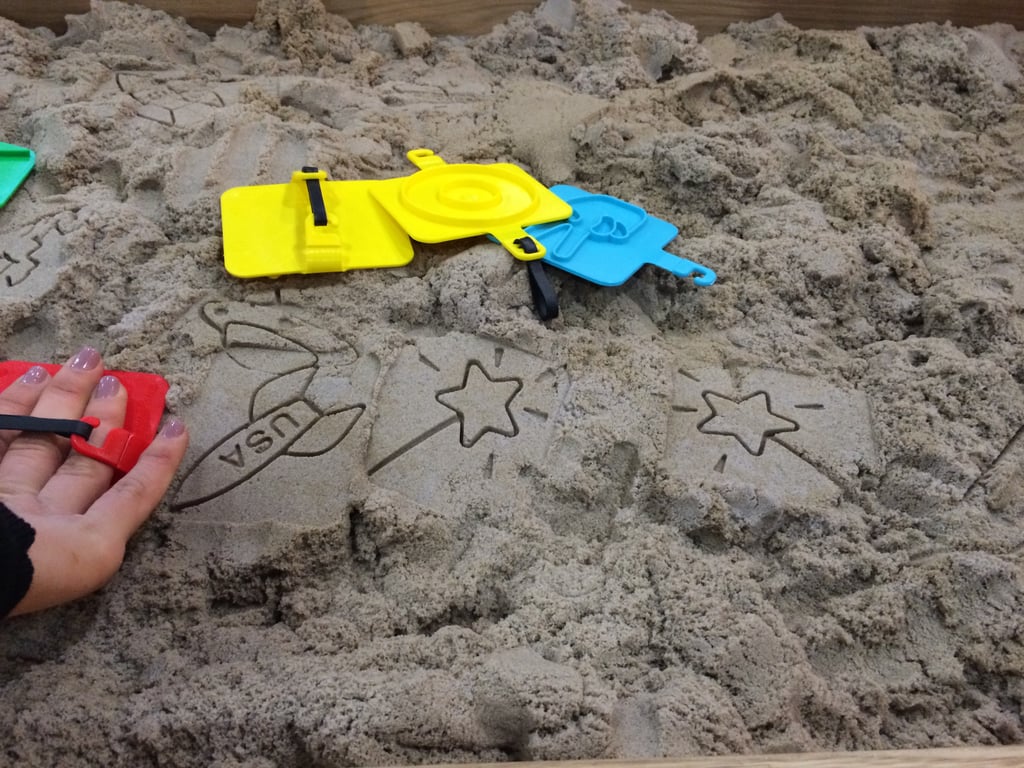 Not much has changed in the world of beach toys over the years. It's usually just buckets, water cans, shovels, and the occasional waterproof cupcake kit. But Red Rooster's Sand Stamps are about to change that. Available in seven different kits, kids can wear them on their hands or feet to create fun cowboy, animal, or fantasy shapes or collages on the beach. We can't wait to see!
Photo: Rebecca Gruber
Hot Wheels Super Loop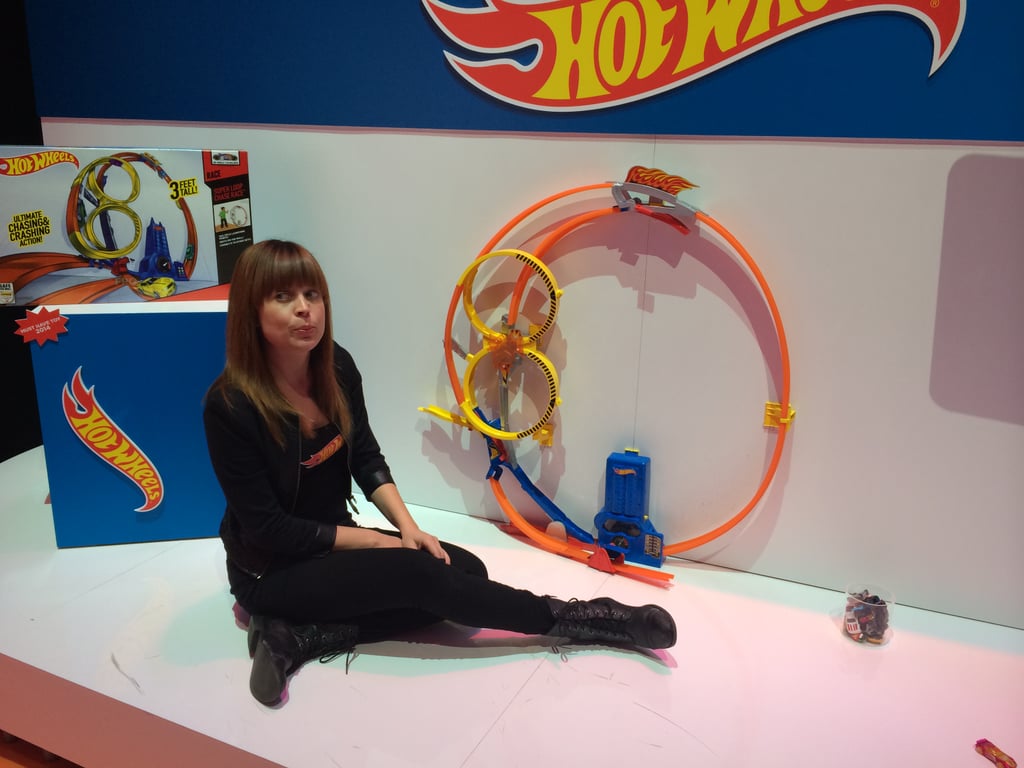 There's little the Hot Wheels team hasn't done with cars and tracks at this point, but the upcoming Hot Wheels Super Loop stands at three feet tall and has a crash-inducer section so kids can introduce another car just in time for it to crash — which sounds like the perfect Hot Wheels set if we ever heard of one.
Photo: Rebecca Gruber
Mooshka Fairytale Dolls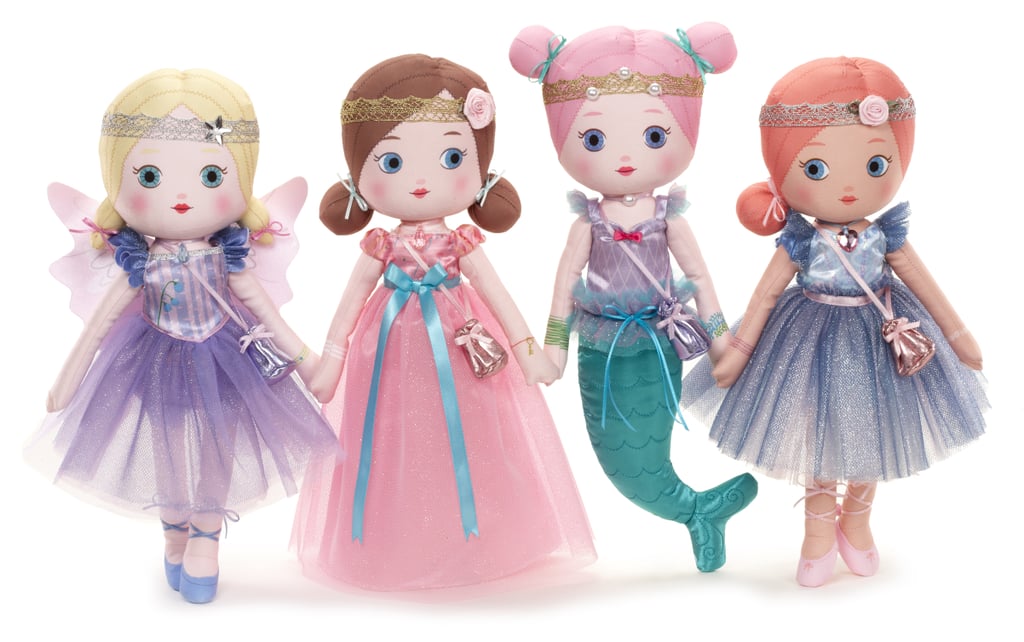 In a world of tarted-up dolls, the Mooshka line is one we can definitely get behind. The soft, sweet dolls celebrate the power of friendship, and their glittery skirts and lace crowns are just too cute to pass up. Princess Palia, Ballerina Casia, Mermaid Sonia, and Fairy Ina all join the line this year, and we can't wait to get them in little girls' arms.
Source: MGA Entertainment [5]
PlanToys Hand Sign Alphabet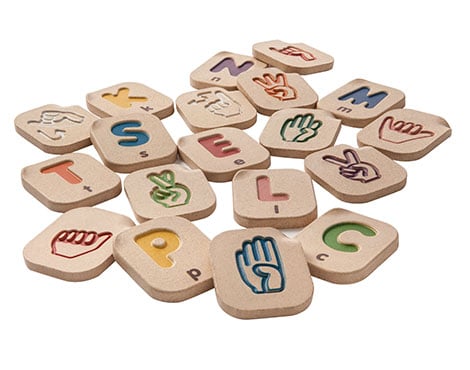 It's hard not to love PlanToys' line of eco-friendly educational toys. The latest addition to its line, this Hand Sign Alphabet, features impressed uppercase and lowercase letters and corresponding American hand sign language pictures.
Source: Plan Toys [6]
Melissa & Doug Snacks and Sweets Food Cart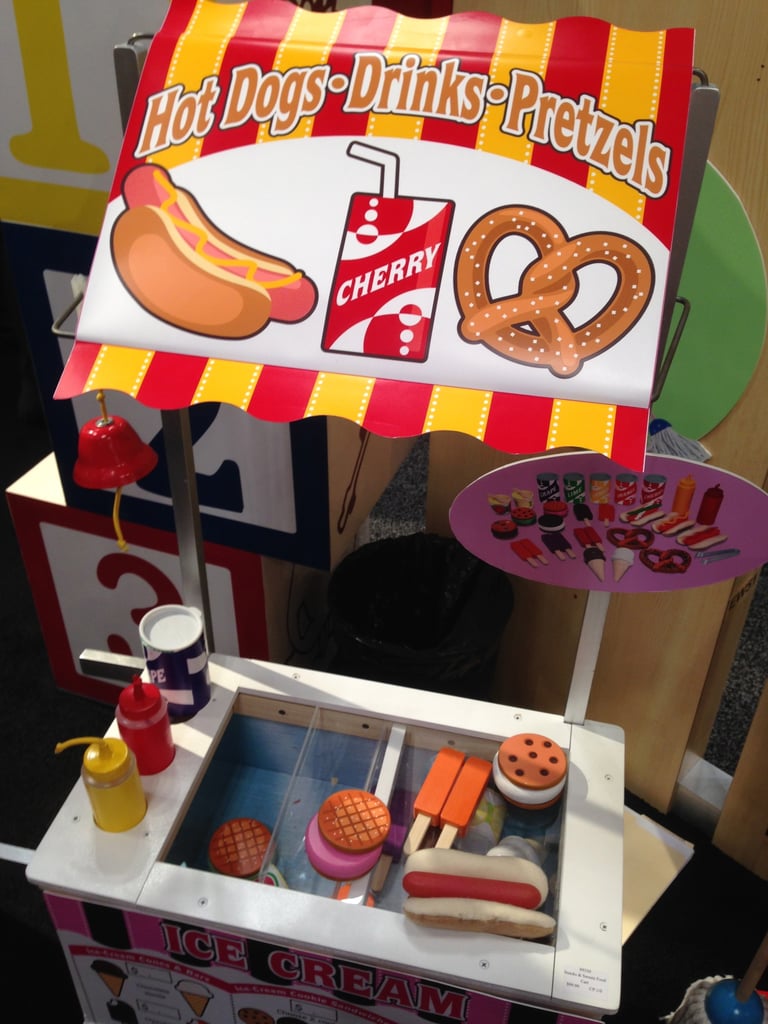 Role-playing is always fun, but when your toy can easily be used as a real-life entrepreneurship project, it's even better! Melissa & Doug's new Snacks and Sweets Food Cart does just that — one side features a hot dogs menu, and it can be reversed to become an ice cream cart. It's perfect for Summer roadside stands!
Photo: Lisa Horten
Early Riders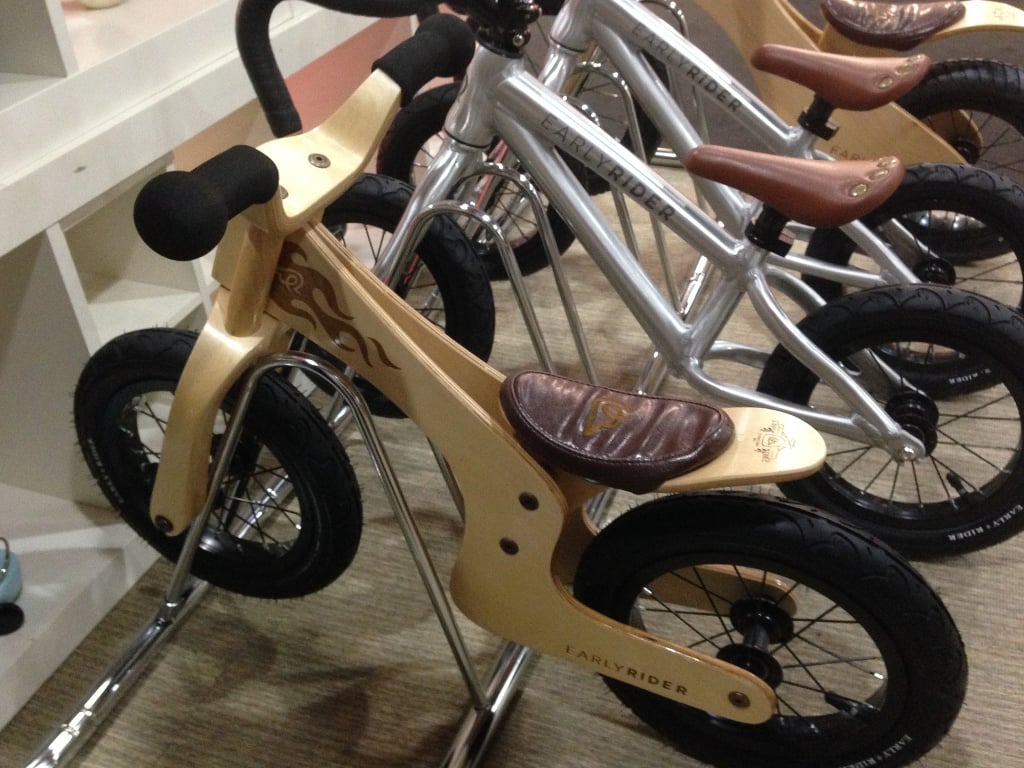 We love a good balance bike, but Early Riders' Classic bike, with its real leather seat, is one that we crave. The retro styling and classic seat make it a winner with kids and parents alike.
Photo: Lisa Horten
Kinetic Sand Dino Dig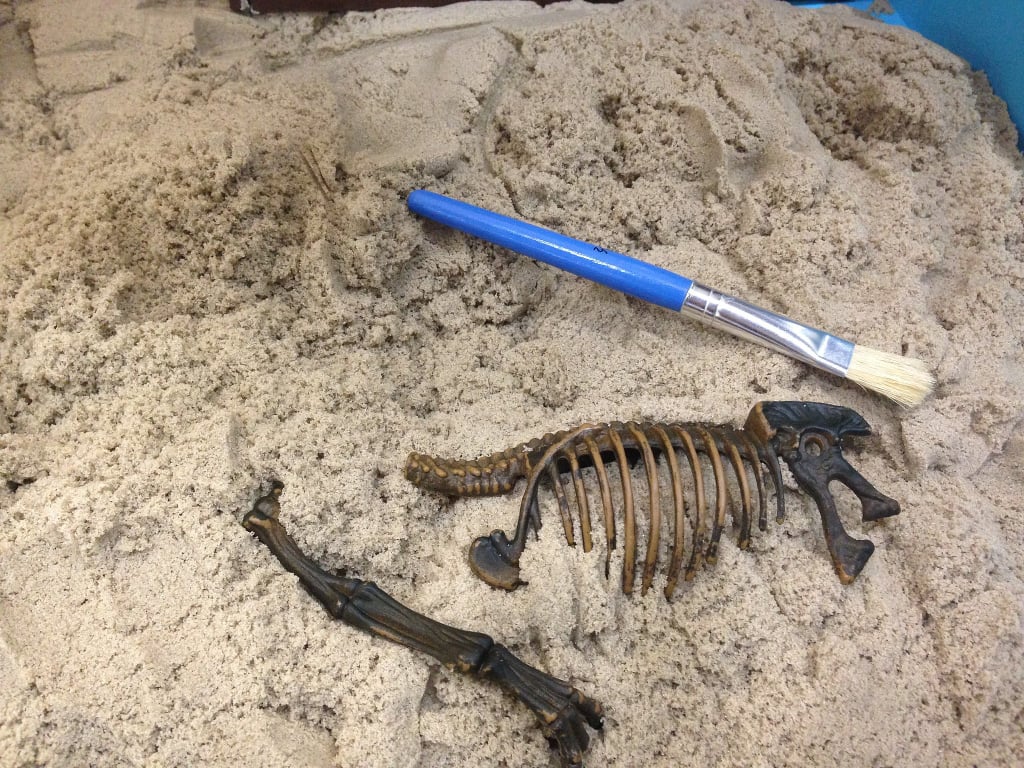 If you haven't played with Kinetic Sand yet, you don't know what you're missing. The perfect sand for dirt-phobes, this sand sticks together, making it mess-free and perfect for indoor use. And if playing with Kinetic Sand weren't fun enough on its own, now you'll be able to dig for dinosaur bones in the material. Best of all — because it's Kinetic Sand, you can do it over and over again!
Photo: Lisa Horten
Playmobil Pirates Ship With Remote Control and Underwater Motor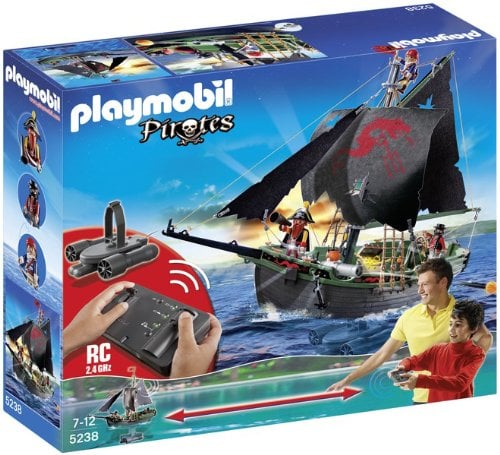 Little Playmobil fans will love taking this giant pirate ship out on the water and maneuvering it with the remote control. Already available, the Playmobil Pirates Ship With Remote Control and Underwater Motor [7] ($107) comes with three pirates, a working canon, and an RC that allows kids to control its movements.
Spherovelo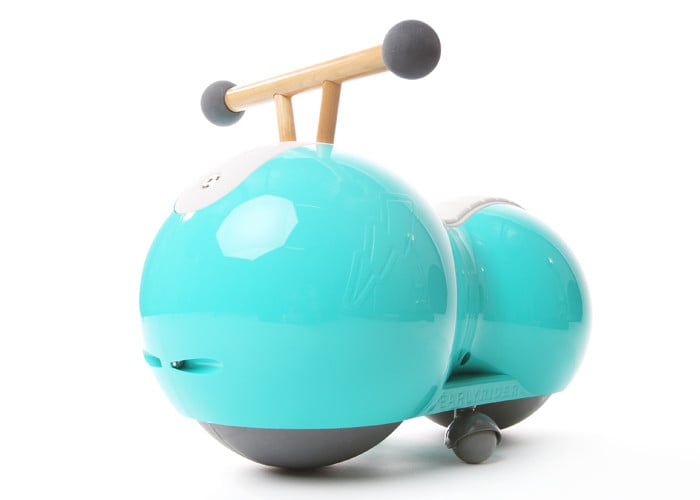 All ride-on toys are not created equal. Easy Rider's Spherovelo [8] ($110) is almost too cool for words. The low rider looks a bit like a bug in the best, most fun way possible, making it a great addition to your toddler's play area.
Oregon Scientific ATC Dual Camera Chameleon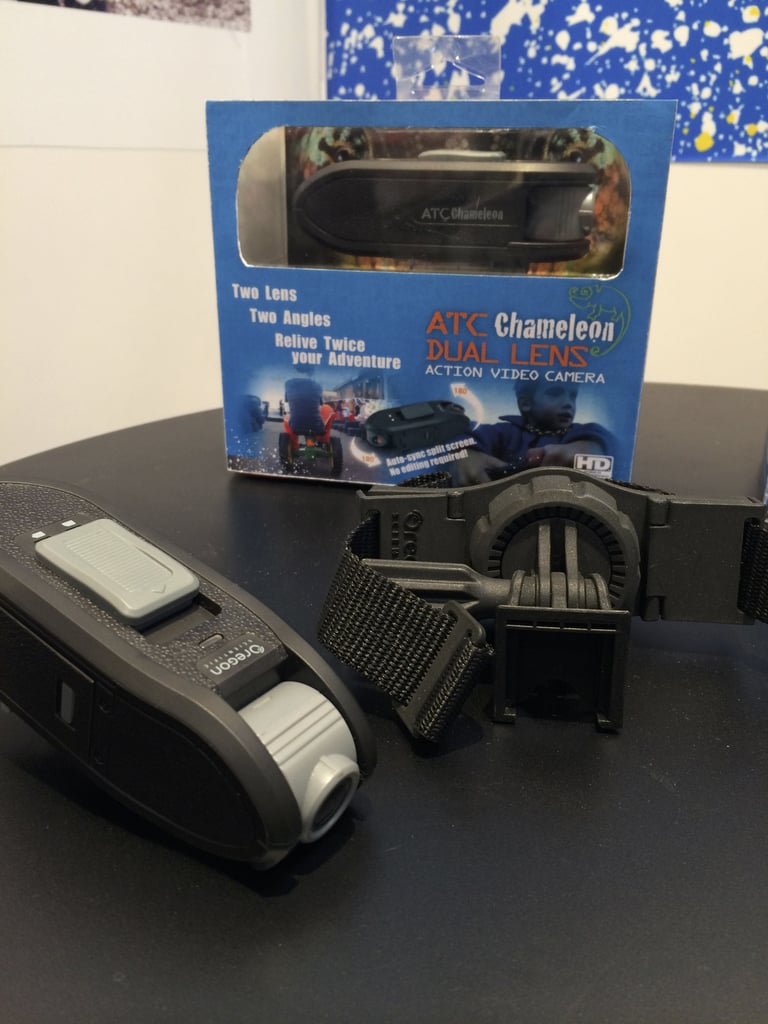 After the successful launch of the adult version of this dual-lens video camera, the company is introducing a kids version that easily mounts on handlebars so they can capture both where they're going and their own reactions. The kids can then watch the videos they created simultaneously for the full effect.
Photo: Rebecca Gruber
Bounce-Off
Consider this beer pong without the beer. Mattel's back-to-basics Bounce-Off game has participants bouncing ping-pong balls onto a grid in an effort to get three in a row. It's that easy, that fun, and that perfect for family fun night!
Photo: Lisa Horten
Melissa & Doug Diner Play Set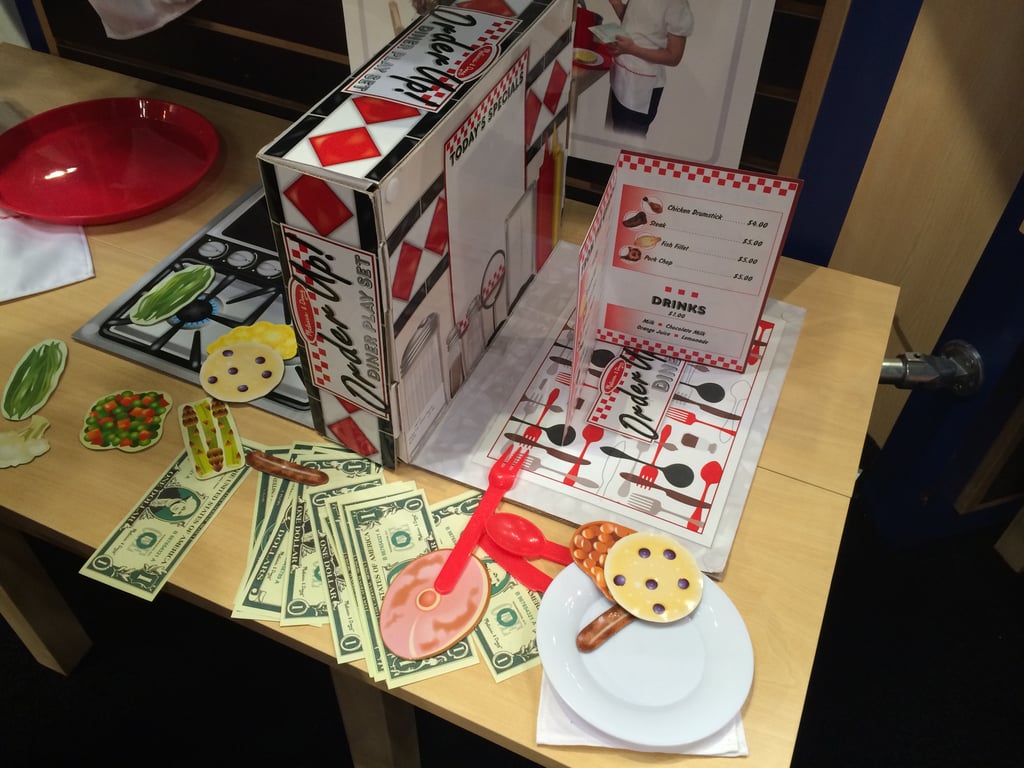 A diner in a box, this dual-sided play set has everything kids need to create their own restaurant at home. The food pieces feature pictures of raw food on one side and cooked on the other, and the order-taking sheets are just adorable.
Photo: Rebecca Gruber
Janod Nutty Descendeur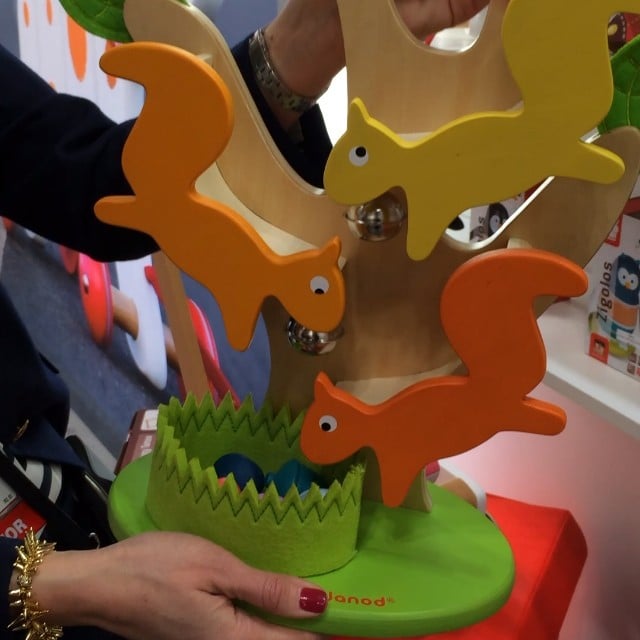 We're not usually fans of rodents, but we can't get enough of Janod's Nutty Descendeur. The wooden toy is high on color and creativity, as kids drop the acorn into the tree and watch it bounce between the squirrels on its way down to the grass. Believe us, it's adorable!
Video: Rebecca Gruber
Fisher Price Little People Go to Disney World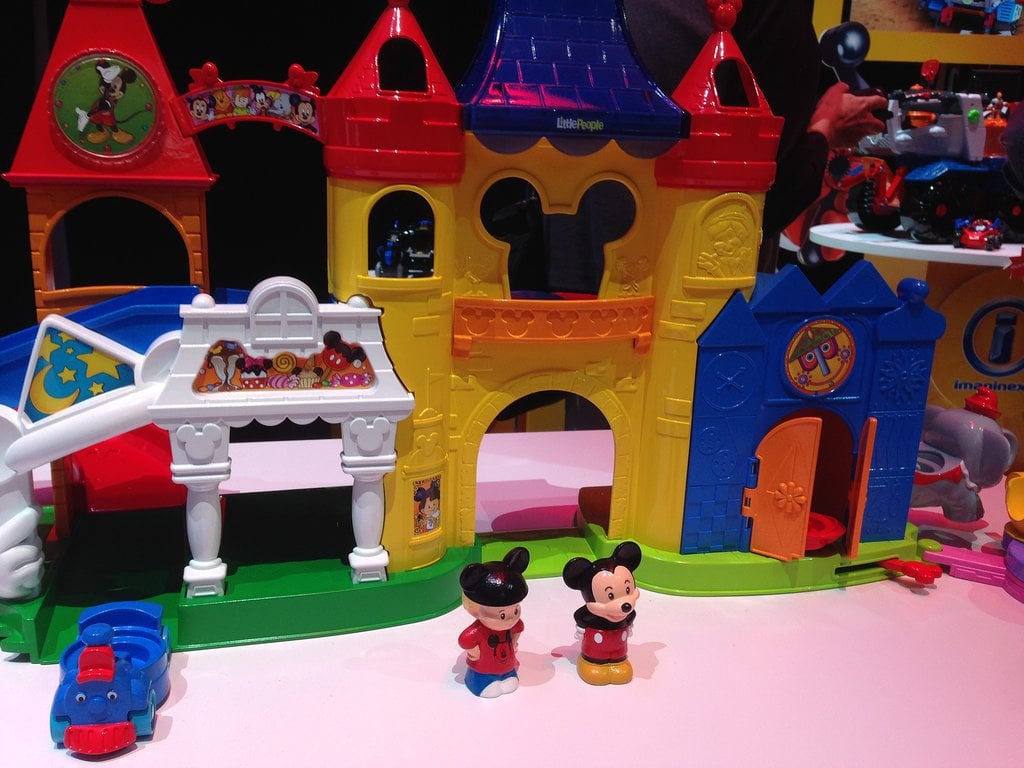 Talk about two worlds coming together in perfect harmony. We can't think of a better collaboration than Little People and Disney. Mickey and the gang (including a mouse-eared tot) get to play at the Little People version of Disney World — complete with the Dumbo ride and people mover.
Photo: Lisa Horten
BeginAgain Toys Noah's Ark Puzzle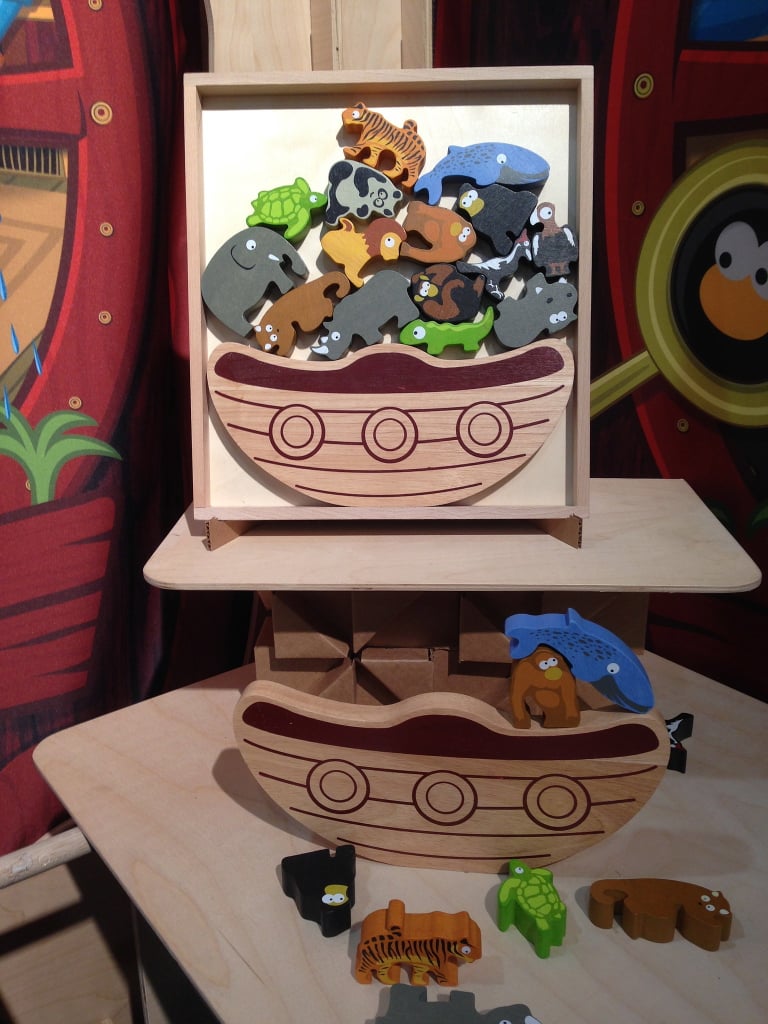 We love the classic nature of all of BeginAgain Toys, but its new Noah's Ark Puzzle may be our favorite addition to the line. The balancing nature of the puzzle and the cute animals make for one of the cutest puzzles we've ever seen.
Photo: Lisa Horten
B. Toys' Carousel Bells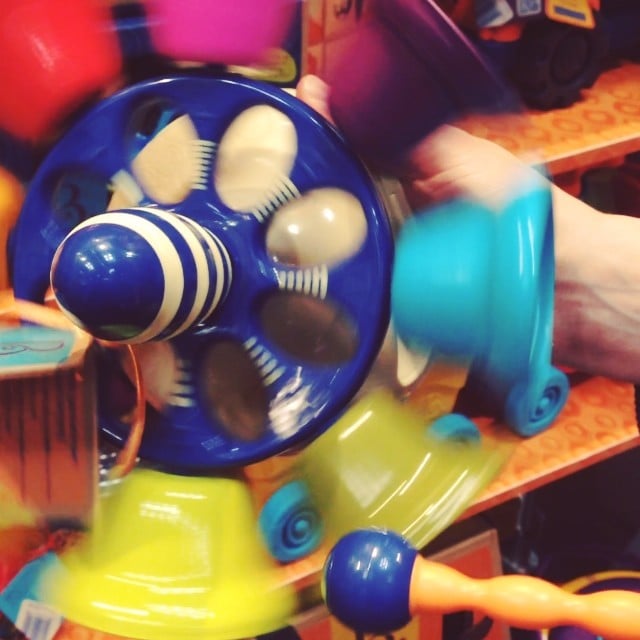 Previously available in a smaller version, B. Toys' new Carousel Bells are bigger, brighter, and even more fun than ever. We love the colorful nature of the actual bells and their sounds, and we figure every kid will too!
Video: Lisa Horten