Another year, another candle on the cake — but unlike mama, lil ones like to wear their age on their sleeve chest, back, and head. Numeric birthday shirts help tots showcase the milestone at their birthday bash and beyond. Here are my five favorite shirts.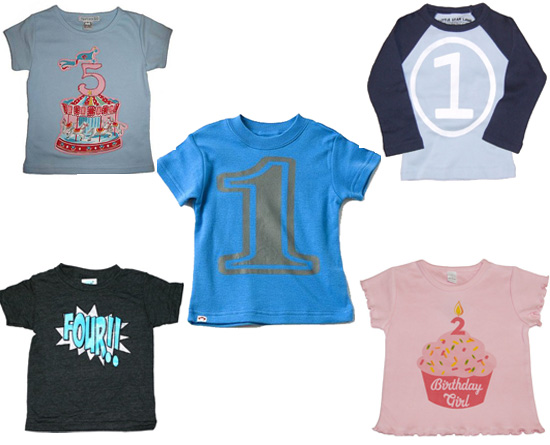 Clockwise from top left: Liliputians
Birthday Carousel Horse Shirt
($35), HappyFamily
Raglan Birthday Shirt
($16), Psychobaby
Cupcake Birthday Tee
($26), PaperLili
Kapow Tee
($25),
Appaman
Birthday Shirt
($31).