My childhood birthday parties were, for the most part, simple affairs. With the exception of a Chuck E. Cheese's celebration and paint-your-own pottery party for the milestone years, my birthdays were acknowledged with pizza, cake, and a few close friends running around my backyard. It wasn't fancy, but it was definitely fun. Nowadays, that type of party would not fly with many playgroup moms. Every aspect of the party, from the invitations to the favors, has to look like it was taken right off a Pinterest board. It's enough to drive many moms crazy and make them dread what's supposed to be a special day. Maybe, moms, it's time we brought birthday parties back to their low-key roots [1]. Not sure how? Here is a look at birthday parties then and now. Which one sounds more appealing to your inner party planner?
Source: Shutterstock [2]
Invitations Then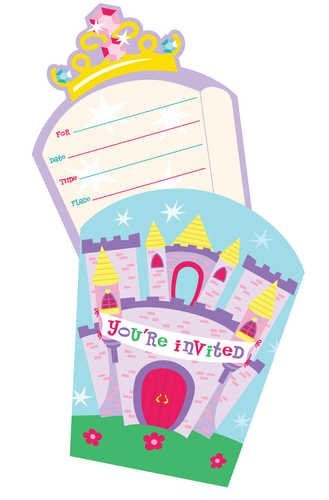 Back in the day, moms picked up a pack or two of themed cards and filled in the important information.
Source: Creative Converting [3]
Invitations Now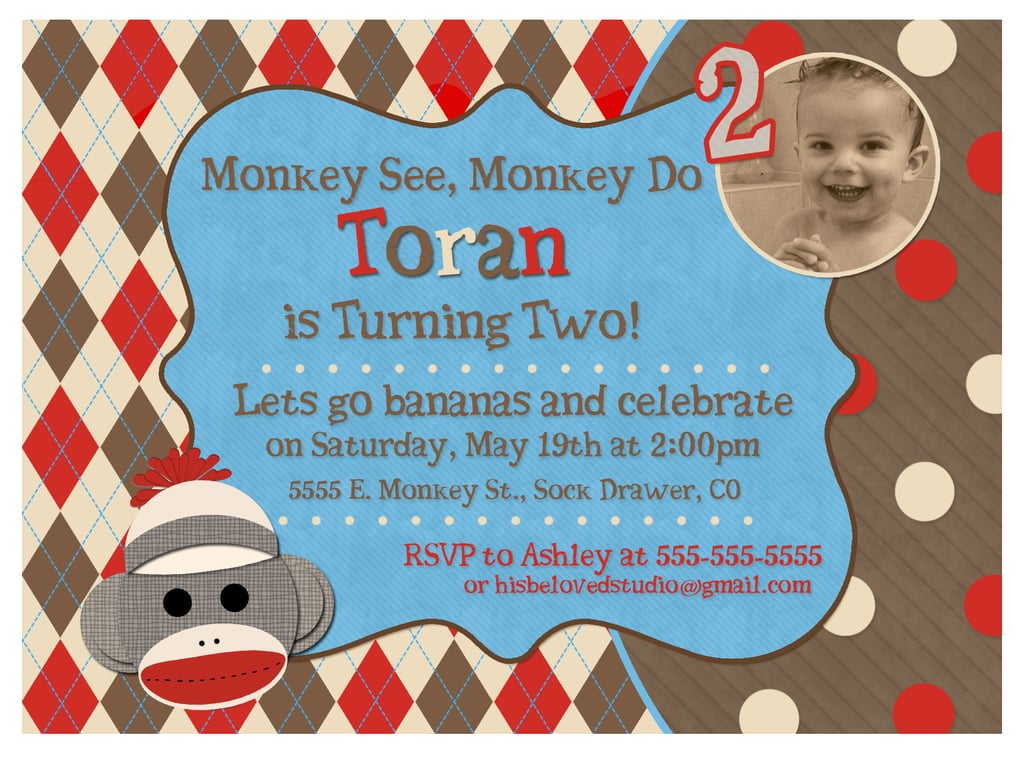 Nowadays, moms slave over Shutterfly to create their own invitations.
Source: Flickr user HisBelovedStudio [4]
Decorations Then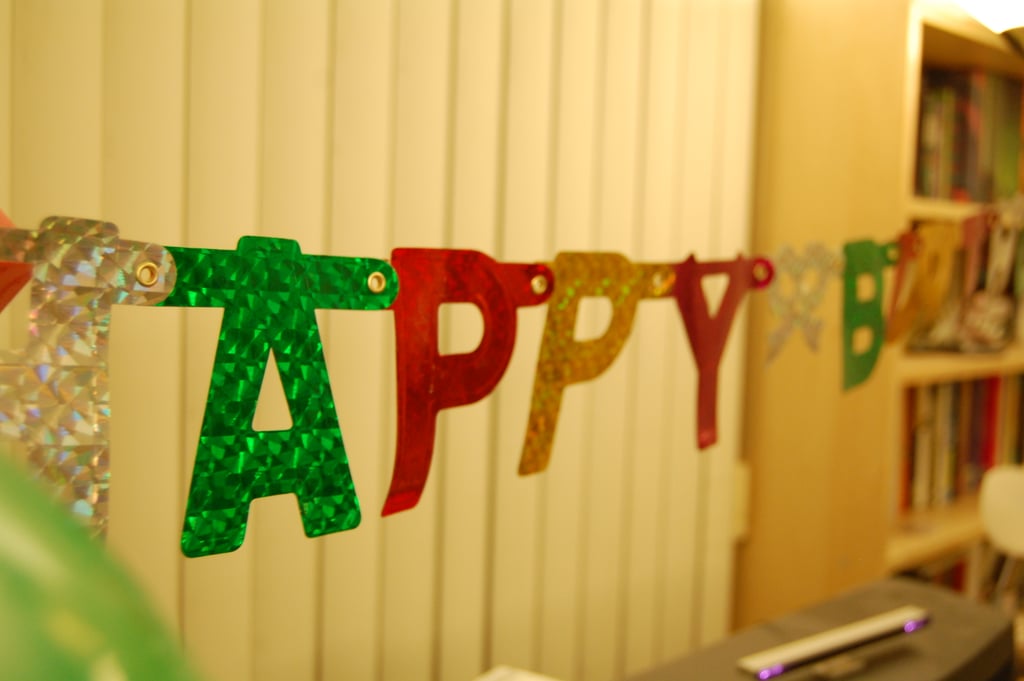 A "Happy Birthday" banner and a few balloons were enough to set the mood.
Source: Flickr user neeecole [5]
Decorations Now
If moms aren't spending hundreds of dollars on Etsy, they're spending hours on Pinterest trying to find the perfect printables for their party.
Source: Keren Precel Events [6]
Snacks Then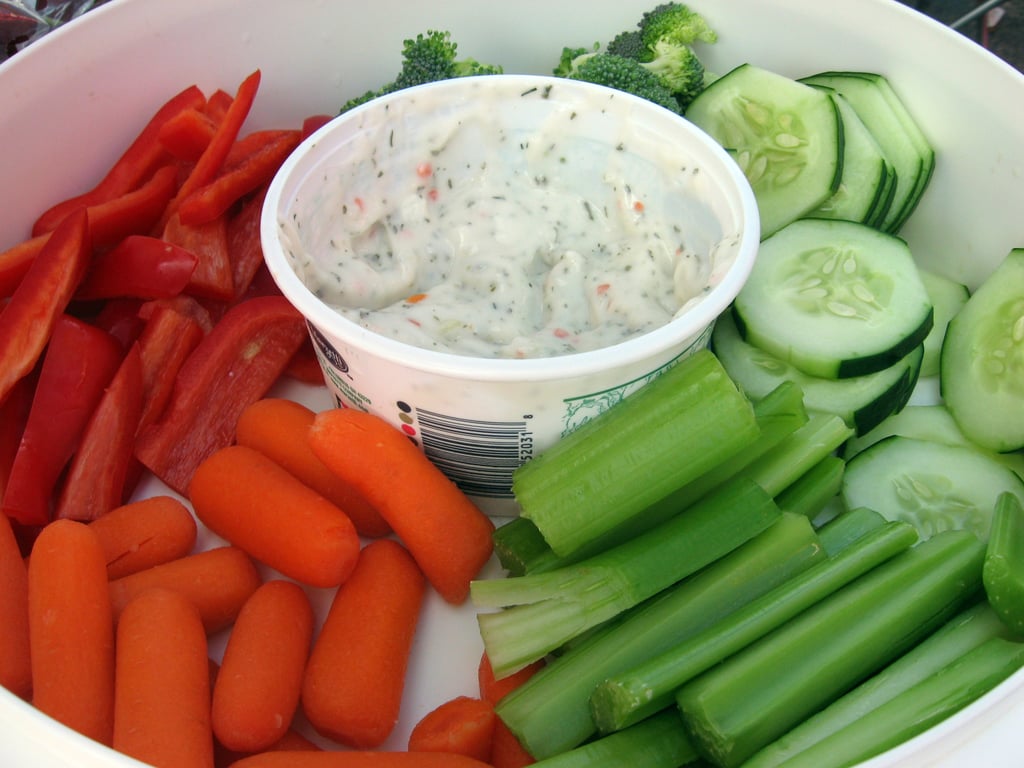 Pizza on a plate, chips in a bowl, and veggies on a platter pleased tiny partygoers for years.
Source: Flickr user psgreen01 [7]
Snacks Now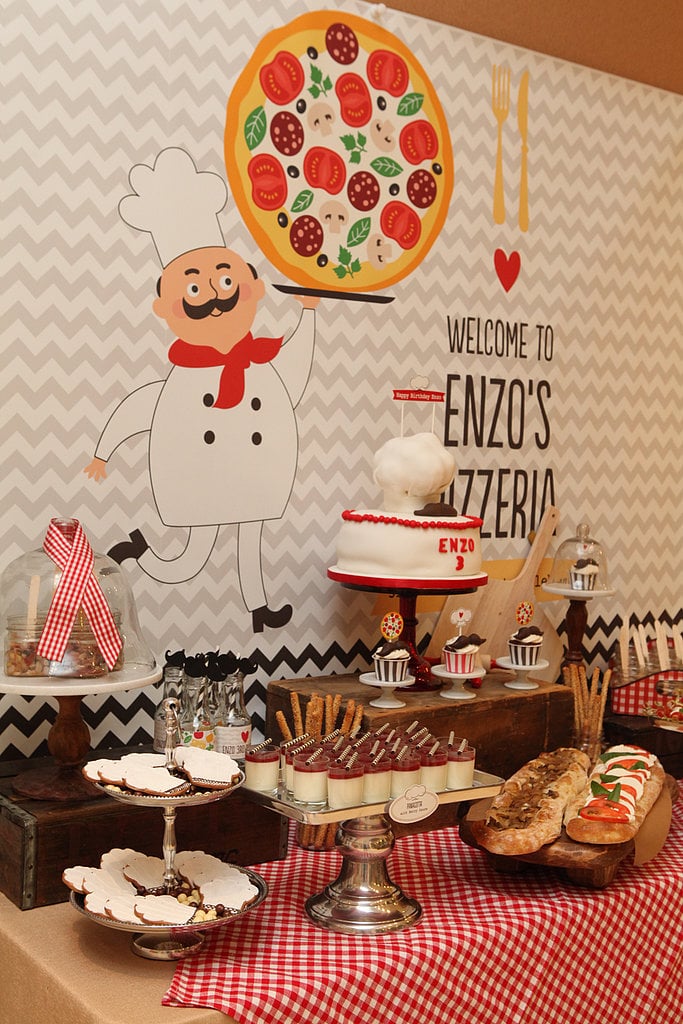 Not only is the food more elaborate at today's parties (personalized panini anyone?), but so is the way parents display it.
Source: Keren Precel Events [8]
Activities Then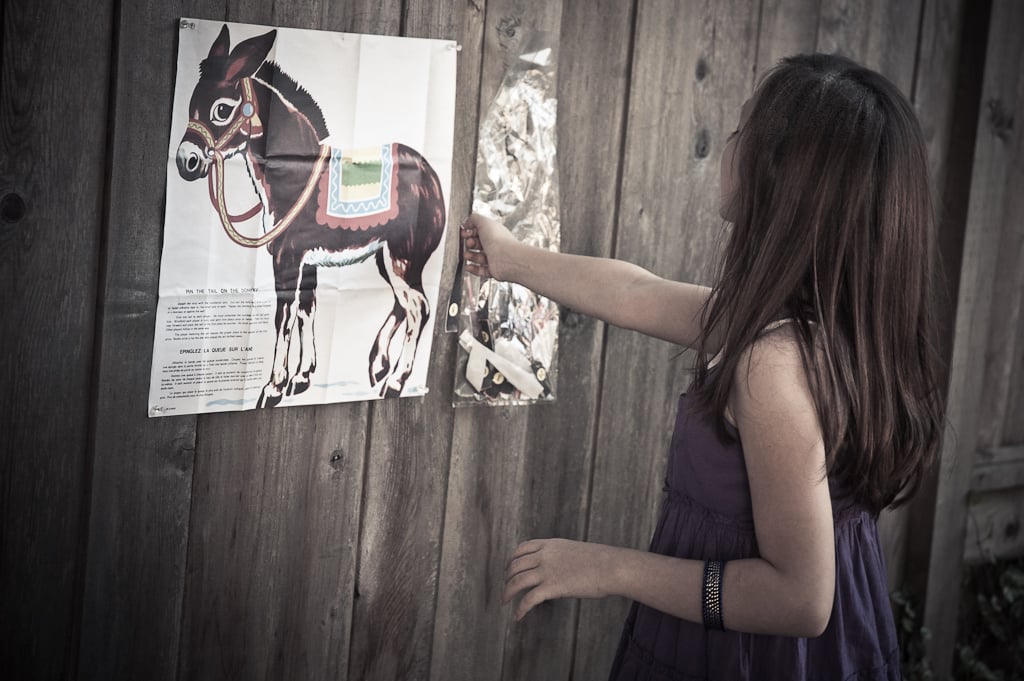 Sure it was nice to have a piñata or Pin the Tail on the Donkey, but most times kids had no trouble playing a round or two of tag.
Source: Flickr user Jason Hargrove [9]
Activities Now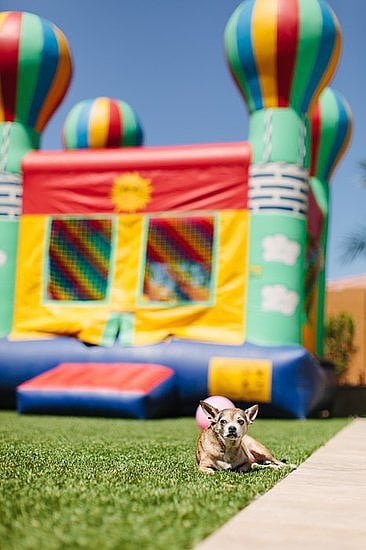 Whether they set up an arts and crafts station or hire an entertainer, moms make sure there is plenty for kids to do during those two hours.
Source: The Tom Cat Studio [10]
Cake Then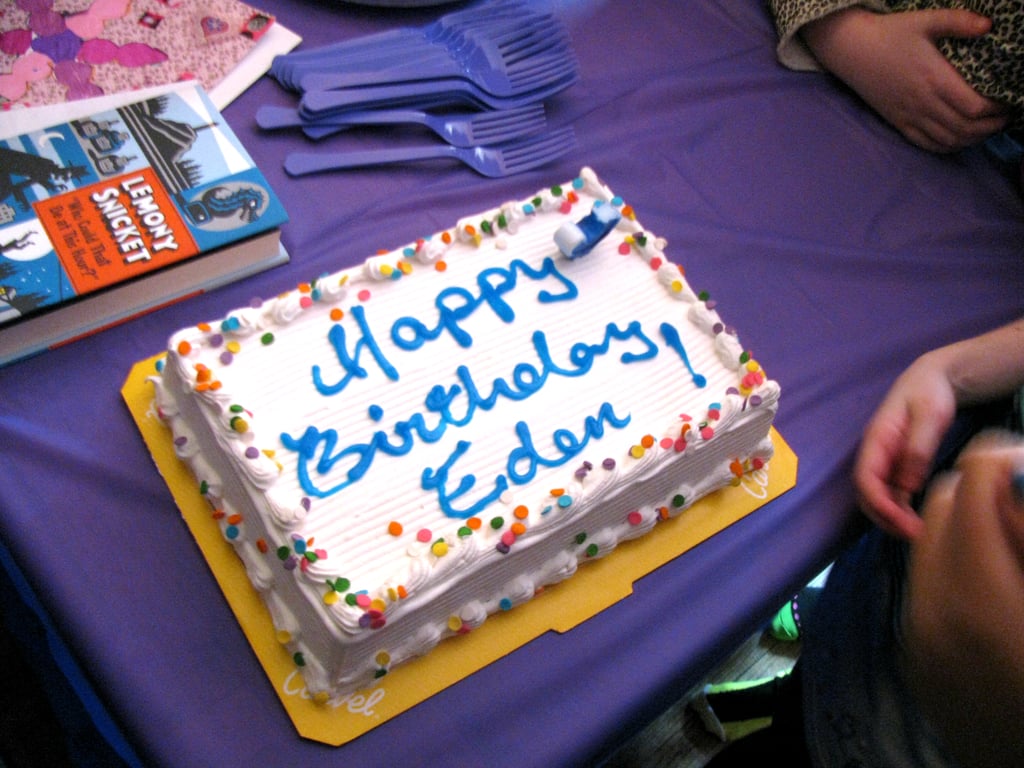 A simple sheet cake with the appropriate number of candles was the perfect way to end a party.
Source: Flickr user edenpictures [11]
Cake Now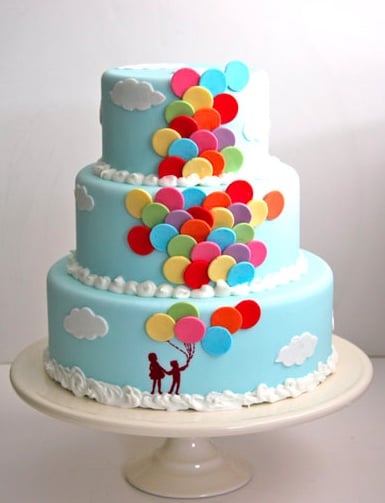 Between the multiple tiers and fondant accents, today's birthday desserts [12] rival some wedding [13] cakes.
Source: The Cake That Ate Paris [14]
Party Favors Then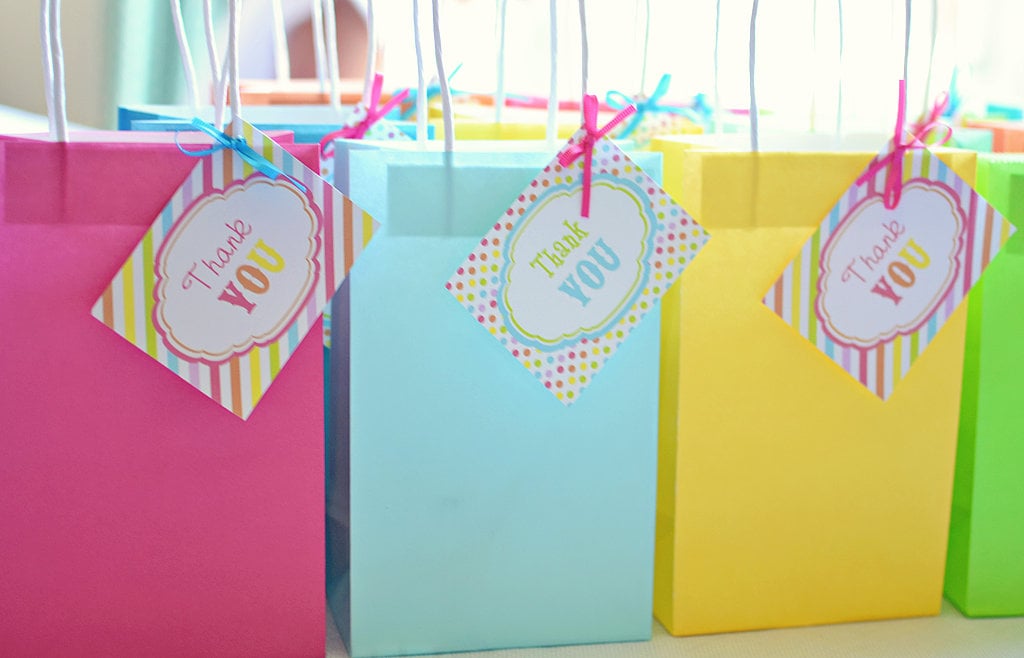 Guests appreciated a paper bag filled with candy and tiny toys.
Source: Belva June [15]
Party Favors Now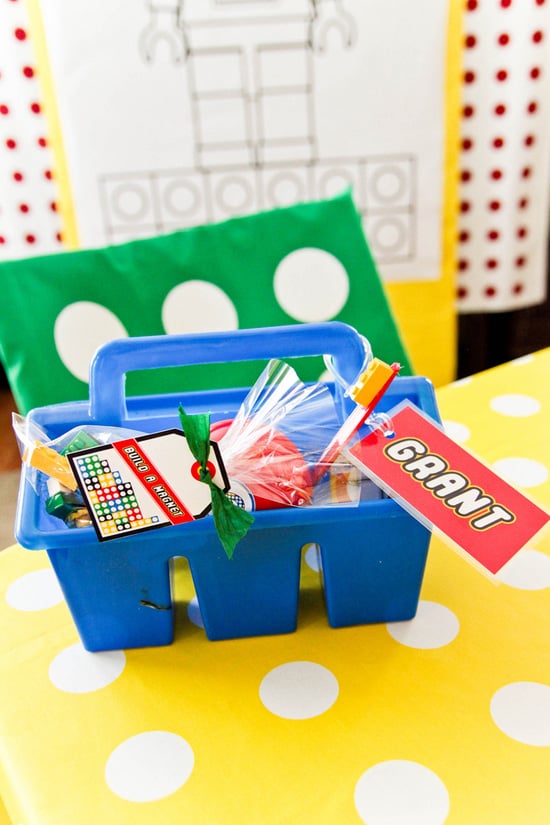 Custom t-shirts. Full-sized toys. Craft kits. These days, guests leave with favors that are almost as nice as the birthday gifts.
Source: Anders Ruff [16]