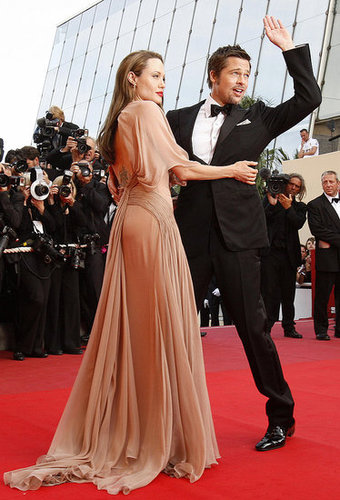 Hollywood's hottest
sugardaddy
and father of six said when he's with the kids, his
partying ends at 6 p.m.
However, that may not be the case when he's on set, wrapping or promoting a film as evidenced by
photos from last night's Inglourious Basterds Berlin premiere
. And who can blame the 45-year-old daddy to Maddox, Pax, Zahara, Shiloh, Vivienne and Knox — for having some fun when he's flying solo? He's definitely got his hands full when he's home being Papa Pitt to his and
Angelina Jolie
's big brood. Once you became a parent, did you give yourself a kid-friendly curfew?