Go with the flow! While breastfeeding [1] may be the most natural of acts, it's not without challenges! Given that nursing tends to commence in the exhausting post-delivery new mom bleariness phase of parenting, new moms can use all the help they can get. Check out the following seven apps that support new moms and their hardworking breasts.
Source: Flickr user Jacob Botter [2]
Baby Tracker: Nursing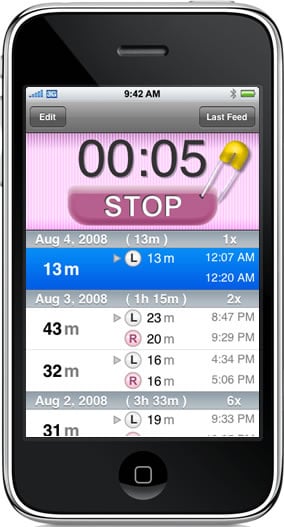 Baby Tracker: Nursing [3] ($5) makes it easy to keep track of all those little breastfeeding details — did I start on the right or left last time? How long did the baby nurse and at what time? — in one easy-to-access place, eliminating the need for scribbling notes on scraps of paper in the middle of the night. The one-click timer makes it easy to use with one hand, and it also logs information for multiple babies, perfect for mamas of twins!
Breastfeeding Management 2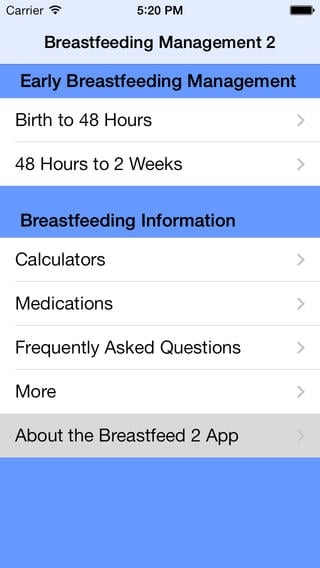 Breastfeeding Management [4] ($2) was developed by the Massachusetts Breastfeeding Coalition to be a complete informational source for breastfeeding mothers, providing easy access to tons of helpful breastfeeding resources for new mothers.
Mommy's Milk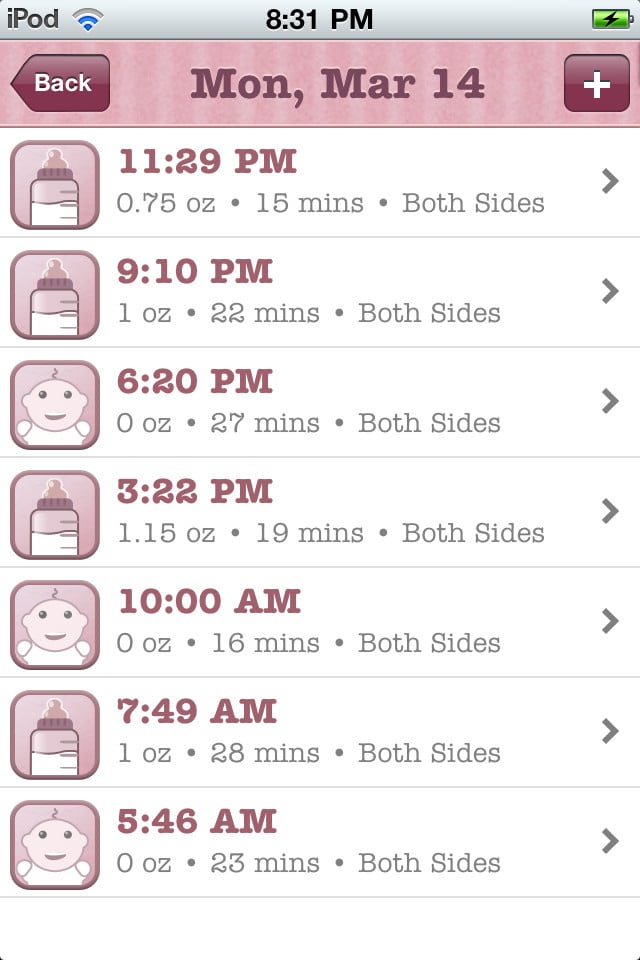 Mommy's Milk [5] ($1) is another nursing app to help keep track of breastfeeding sessions — quantity, duration, which side was nursed on last, and more. There's also space to make additional notes about how each session went.
Baby Feeding Log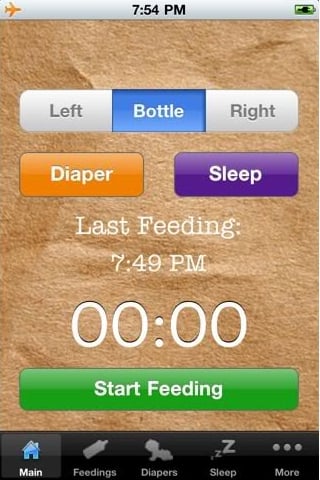 Baby Feeding Log [6] (free) allows new parents to record all the basics for nursing, diapers, and sleeping in a simple user-friendly format.
The Nursing Log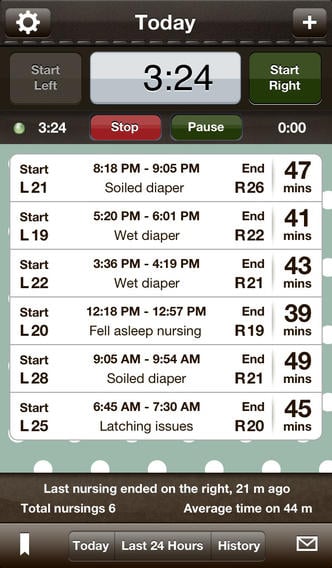 The Nursing Log [7] (free) is just what it says, an app that tracks length of nursing sessions, which side the baby nursed on, and has space for notes related to each nursing session. It's simple, but it work!
Milk Maid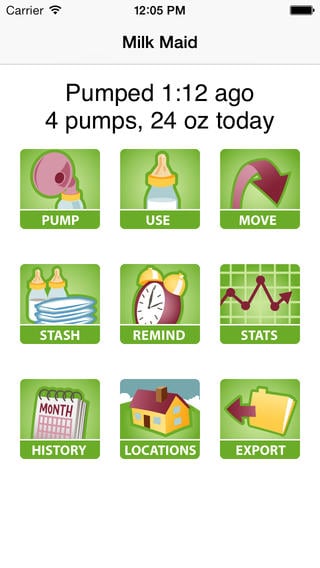 Designed for pumping moms, the Milk Maid app [8] ($3) keeps all of your data in one safe place. The app keeps track of how many ounces you have stored at home, how many you've pumped today, and how many are stored at daycare. And, if your curious about how today's pumping session compares to last week's — the app pulls together statistics for comparison.
Baby Nursing / Breastfeeding (Timer & Activities log)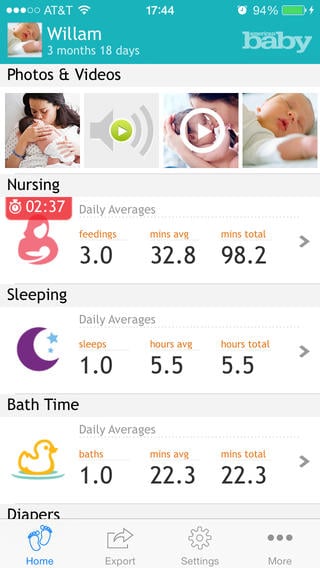 American Baby's Baby Nursing / Breastfeeding (Timer & Activities log) app [9] (free) is everything a nursing mama needs to help track the day. The app features a timer, which side the baby last fed on, diaper changes, sleep habits, baby growth tracking, and more. An in-app upgrade unlocks a pumping tracker as an added bonus.