While the whole world has gone Prince George [1] crazy, the future king actually wasn't the inspiration for this lovely British baby shower. "Olivia (the mother-to-be) is obsessed with all things British; she even created a Sherlock Holmes-themed nursery," says Amanda Ready from Atlanta Event Studio [2], who joined with photographer Callie Murray of Achor & Eden [3] to host the event. "We wanted the event to be sophisticated and pretty, yet have a more masculine tone due to the fact that Olivia was having a boy. Our inspiration became 'Union Jack meets Restoration Hardware.'" Rustic farmhouse tables mixed with Chippendale and wingback velvet chairs and lots of English extras to create a baby shower with a grown-up vibe. We're betting Kate, Will, and Prince George would definitely approve!
Source: Achor & Eden [4]
Invitations
Made in the Fold [5] created the lovely invitations, introducing the English tea theme.
Source: Achor & Eden [6]
Sip Some Tea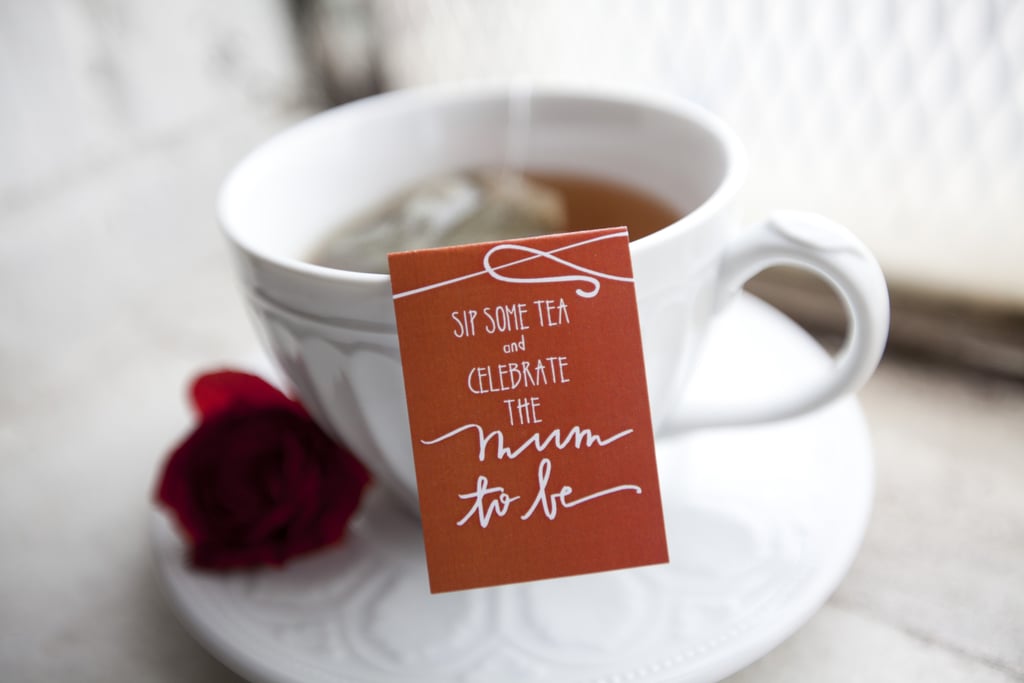 No British baby shower would be complete without tea!
Source: Achor & Eden [7]
Tea Time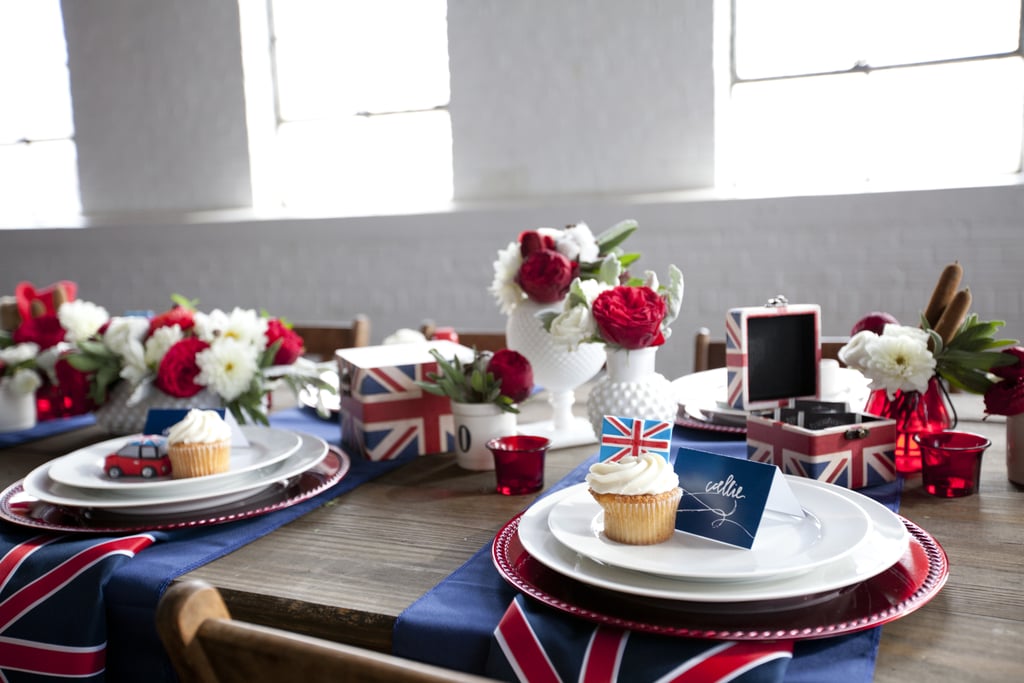 "The juxtaposition of rustic and elegant was one of our favorite elements of the event," Amanda says. "The floral design, provided by Juli Vaughn [8], also provided that pop of color that made the table sing." Blue Eyed Yonder [9] provided the vintage rentals for the event, which was held at Atlanta's Ambient Plus Studio [10].
Source: Achor & Eden [11]
Fondant Toppers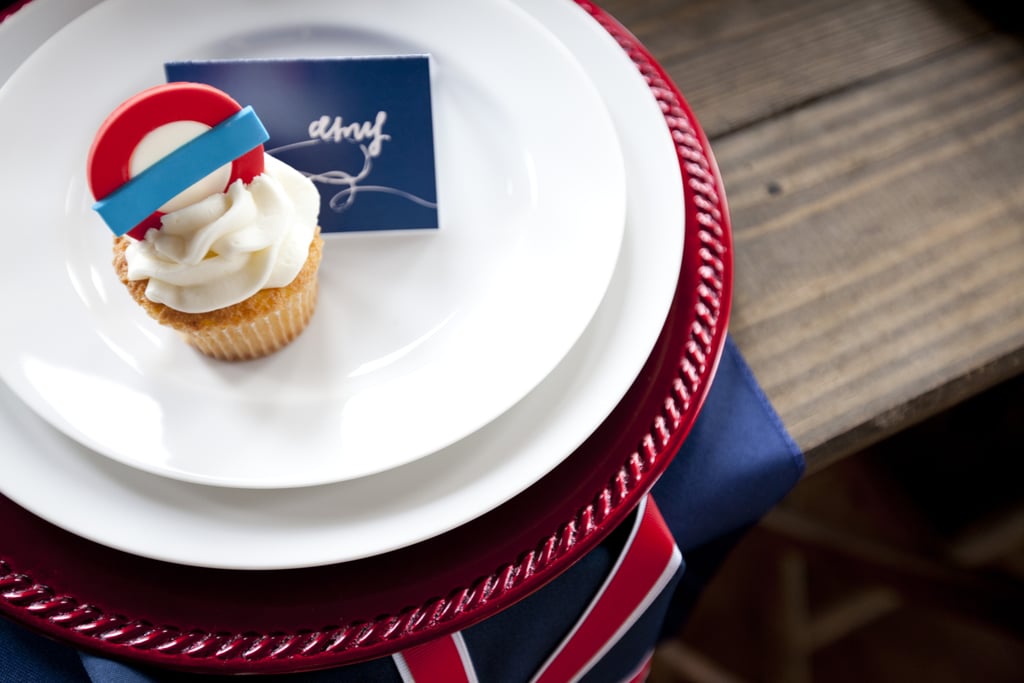 Edible Details [12] created a selection of fondant cupcake toppers to go along with the British theme. First up: a London Underground sign.
Source: Achor & Eden [13]
Union Jack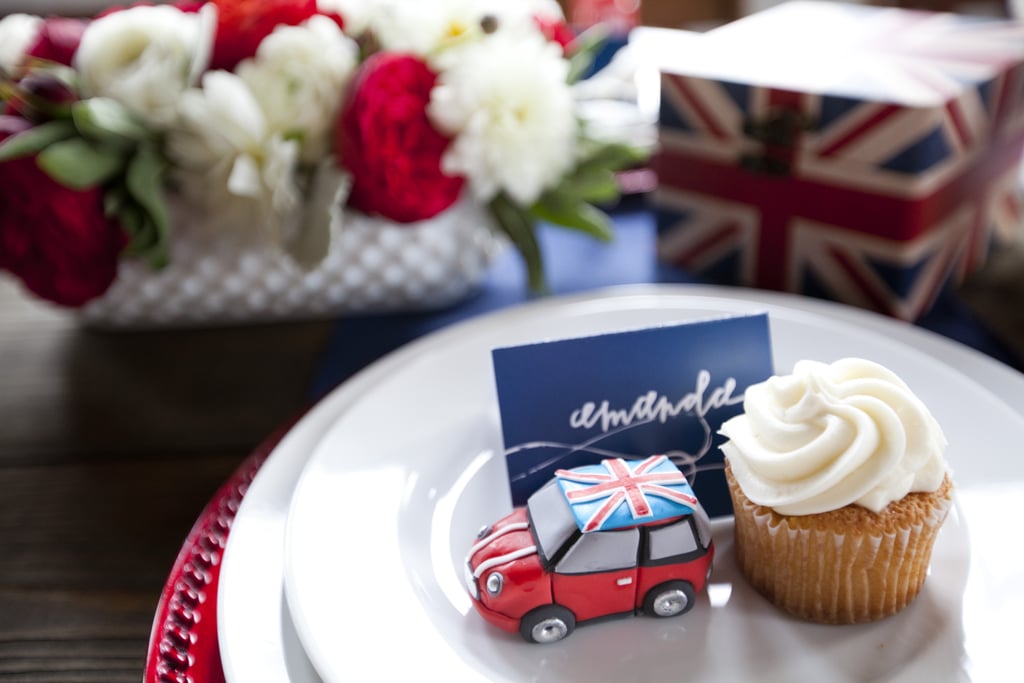 An Edible Details [14] fondant topper depicted a Mini Cooper with a Union Jack flag on the roof.
Source: Achor & Eden [15]
Union Jack Napkins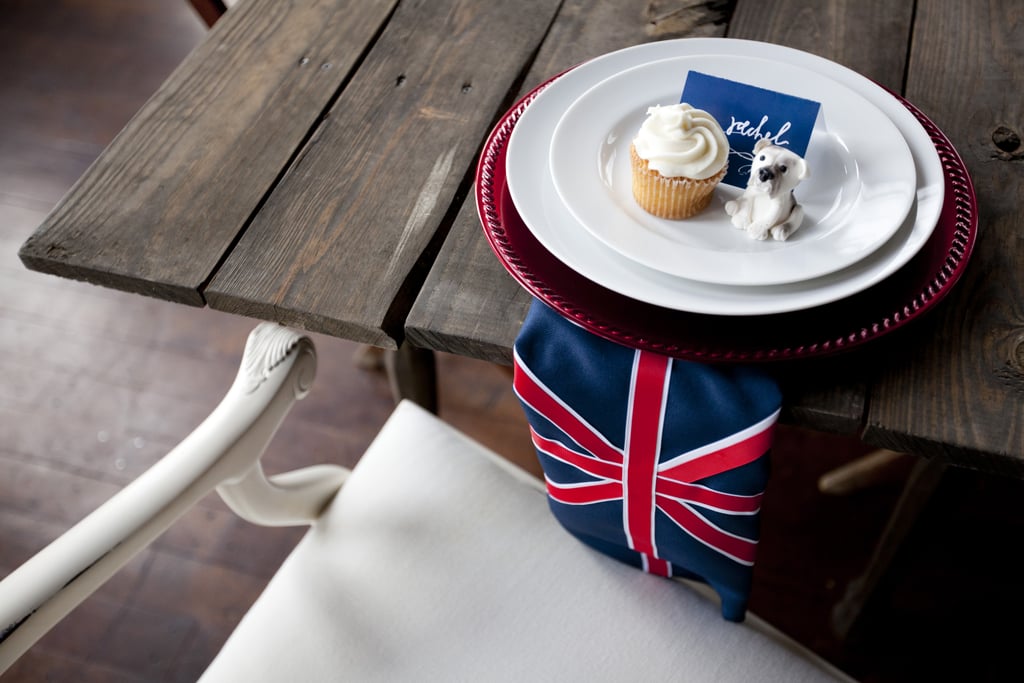 "The napkins were completely DIY [16]," Amanda says. "They were created using standard, navy napkins with ribbon applied to mimic the British flag. They were easy to make and provided pattern and visual interest for the tablescape."
Source: Achor & Eden [17]
Brit Box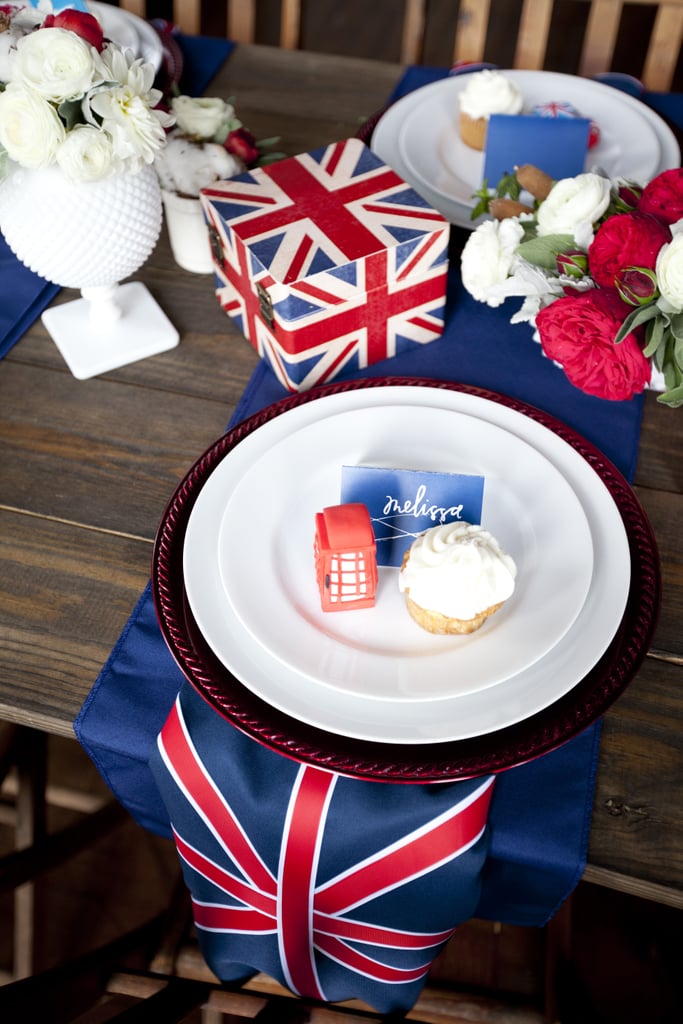 Union Jack-covered boxes held tea bags, while another Edible Details [18] fondant topper showed an iconic London telephone booth.
Source: Achor & Eden [19]
Paddington Bear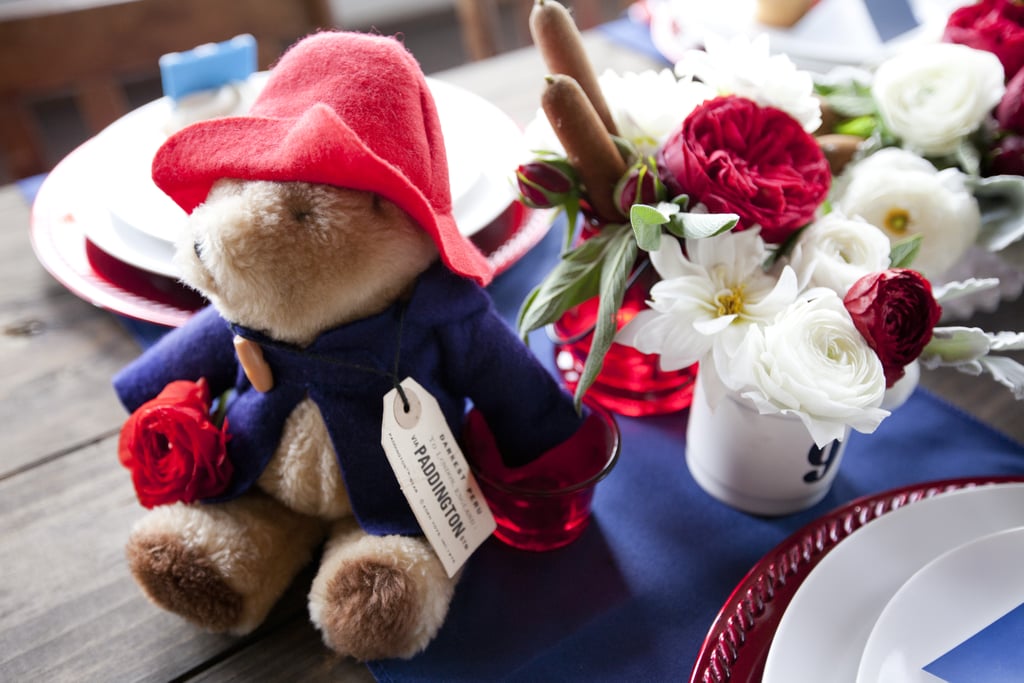 You can't have a British baby shower without an appearance from Paddington Bear!
Source: Achor & Eden [20]
Guest of Honor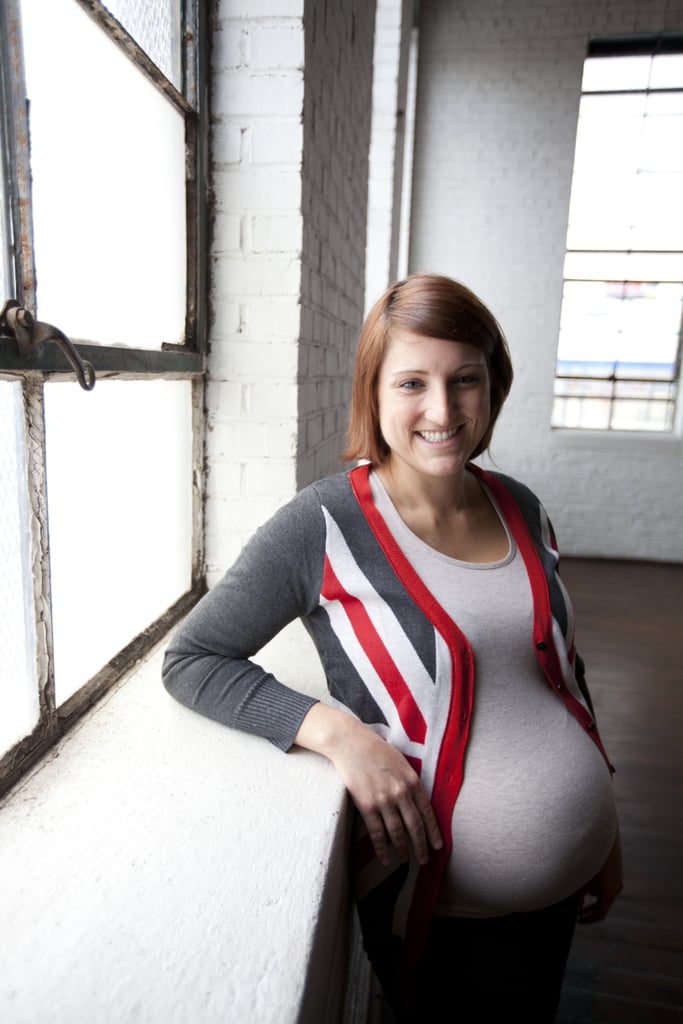 "This was actually a surprise baby shower for Olivia, so the element of surprise was one of her favorite parts," Amanda says. "It meant a lot to her that her friends would surprise her with a shower that was catered exactly to her love of Britain." We have to wonder, was Olivia's Union Jack sweater a happy coincidence?
Source: Achor & Eden [21]
British Opening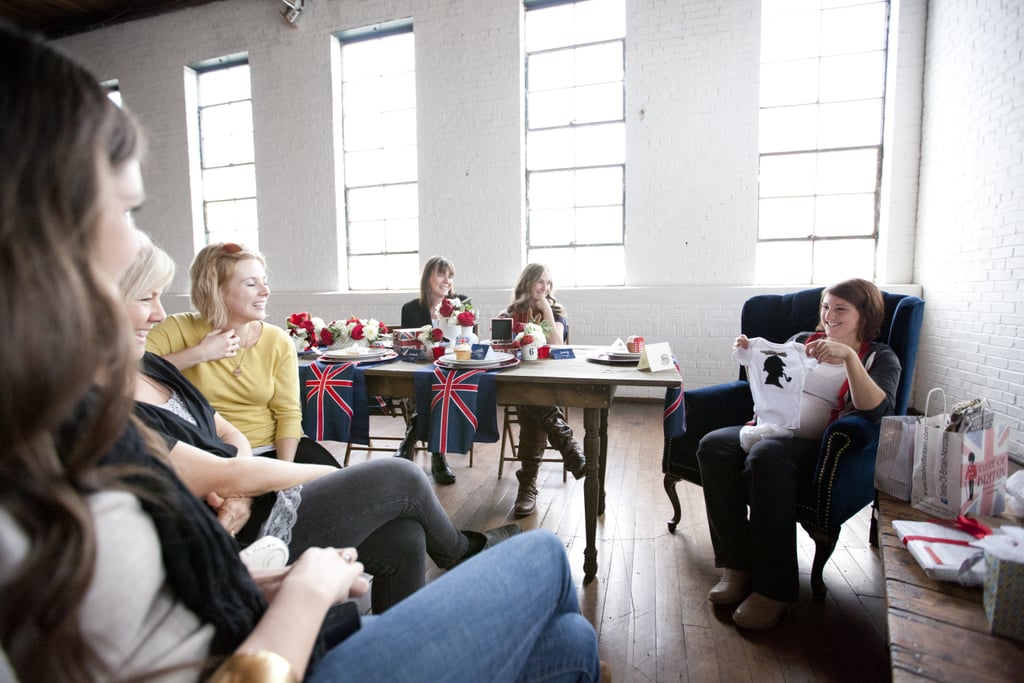 "Seeing Olivia's face as she walked through the door was a standout moment," Amanda says. "She was completely shocked!"
Source: Achor & Eden [22]
Brit Gifts
Olivia received many gifts that went along with the British theme, including onesies featuring Sherlock Holmes and a double-decker bus.
Source: Achor & Eden [23]