We've got Great Britain on our minds with Prince George's birthday tomorrow [1]. The heir to the throne has been gifted luxurious clothing and baby gear, but he isn't the only one who's showcasing his British style. Royal fans around the world have taken to Prince William and Duchess Kate's son's traditional duds and are buying just about anything that screams of babies and Great Britain — think onesies, strollers, booties, and more! With that in mind, we sought out our favorite British finds for little ones — be it the future king or queen of England or your own little prince or princess!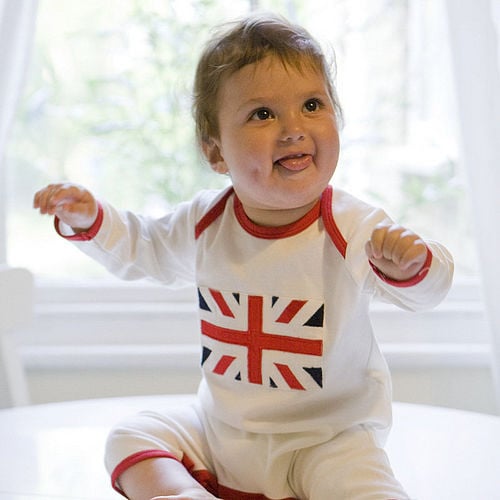 This Union Jack Baby Jumpsuit [2] ($38) is a sweet way to bring a little British heritage to an infant's wardrobe.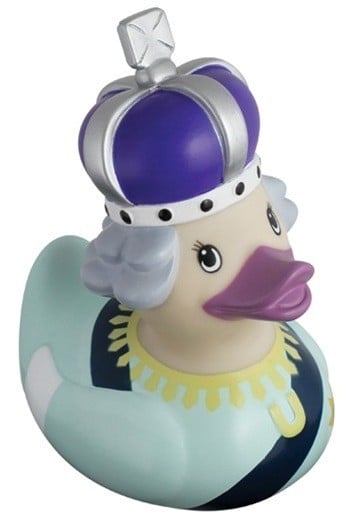 The queen will never be missed at bath time if her royal grandchild has a Queen Duck [3] ($22) floating around the tub.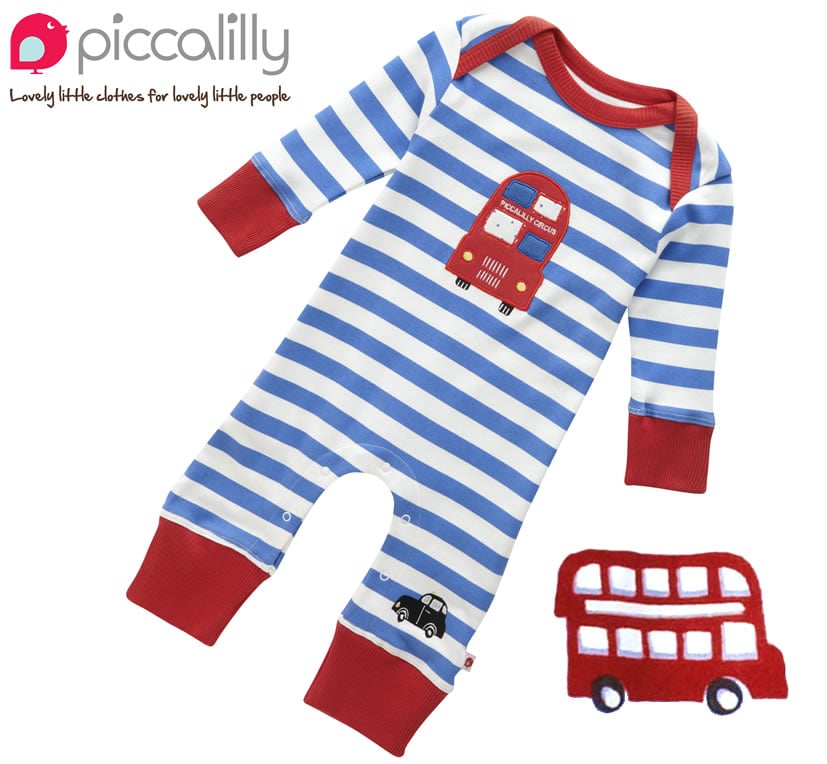 How sweet is Babipur's Piccalilly Organic Cotton London Bus Playsuit [4] ($34) — either for a baby who lives in London or one whose parents aspire to do so?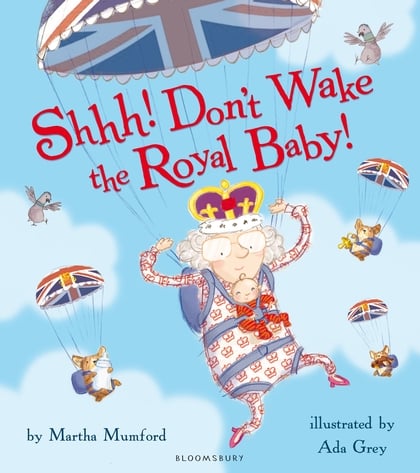 Just in time for Kate and Will's baby's arrival, Shhh! Don't Wake the Royal Baby! [5] ($9) was released — a cute tale about a baby whose cries can be heard throughout the palace.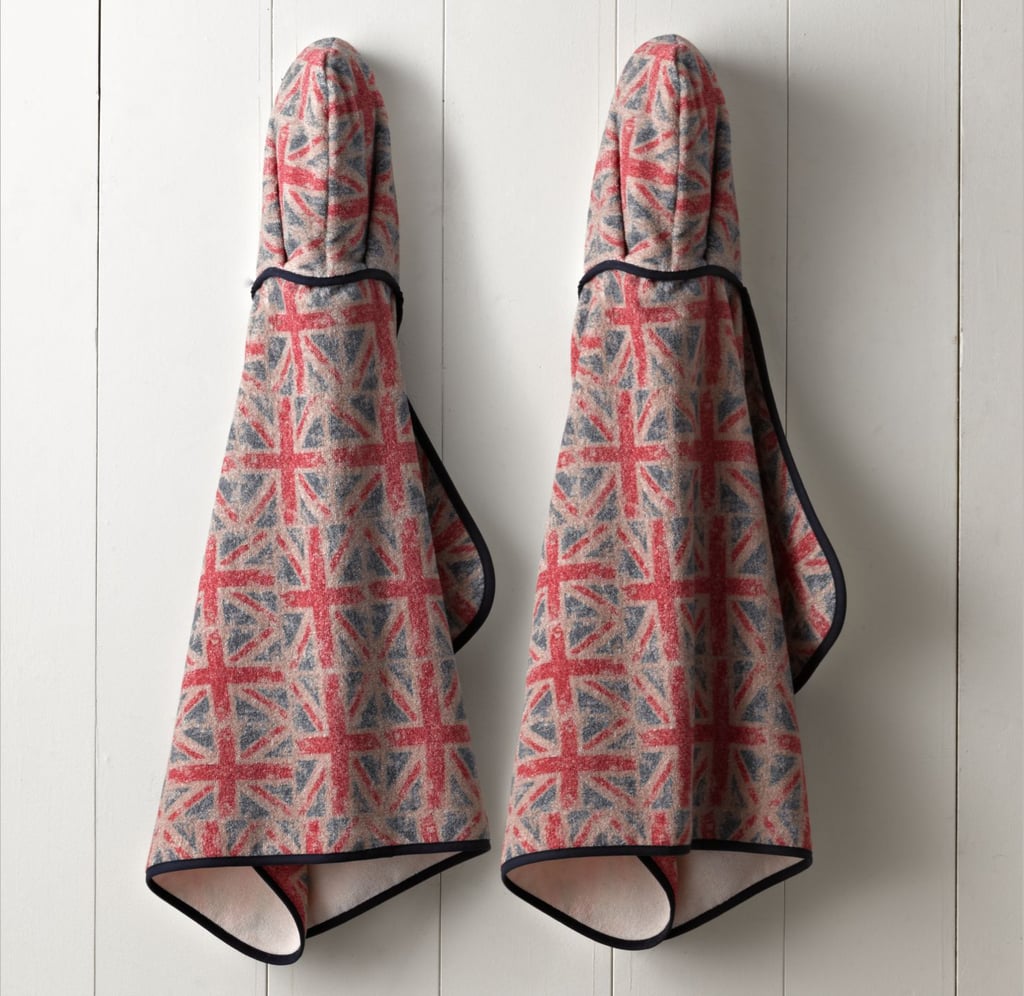 Restoration Hardware Baby & Child's Union Jack Turkish Hooded Towel [6] ($39) would be perfect for wrapping up newborns of royal or commoner descent after bath time.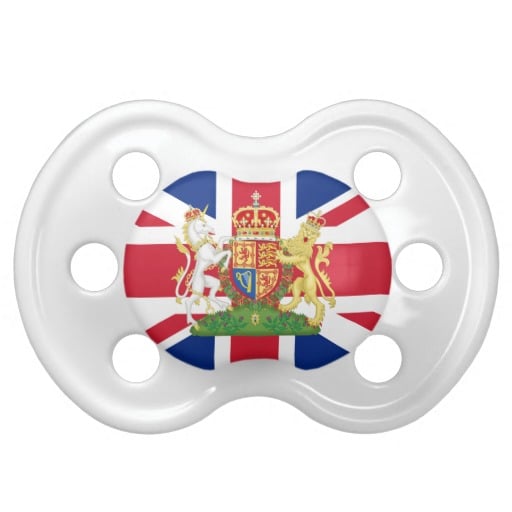 So we doubt that the royal baby would actually suck on this Coat of Arms Union Jack Baby Pacifier [7] ($14) — called a dummy in the UK — but it still is cute!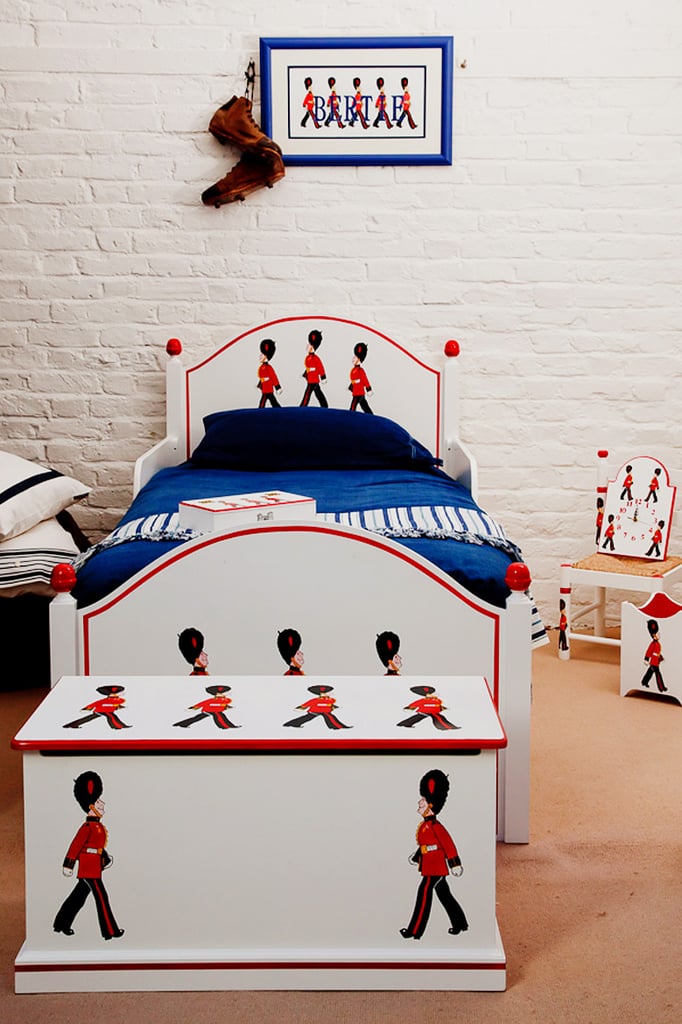 Dragons of Walton Street, the tot hand-painted furniture store in London that designed Prince William's nursery, has its own London-themed pattern — Terry's Soldiers [8] — that can adorn anything from toy chests and wastebaskets to beds, chairs, and bookshelves.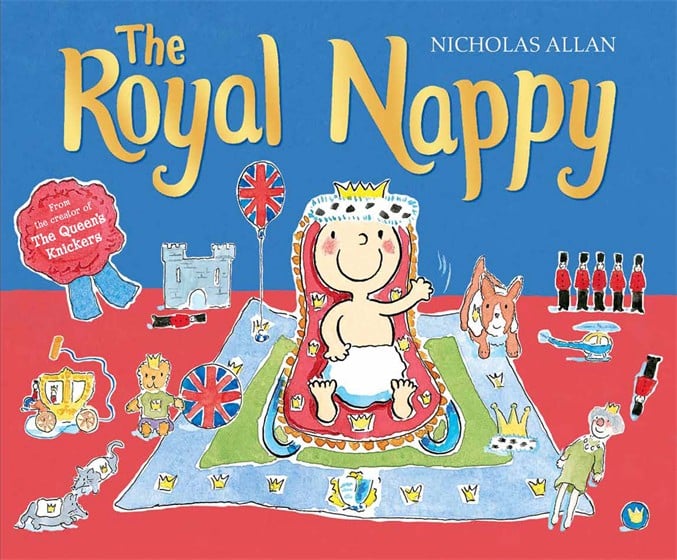 The just-released The Royal Nappy: A Royal Baby Book [9] ($11) is a funny tale of the woman who's in charge of diapering the royal baby.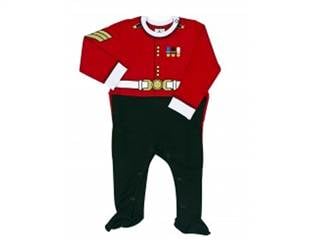 This sweet Guardsman Sleep Suit [10] ($22) is exclusive to the Royal Collection Trust Shop, Buckingham Palace's official retailer of royal memorabilia.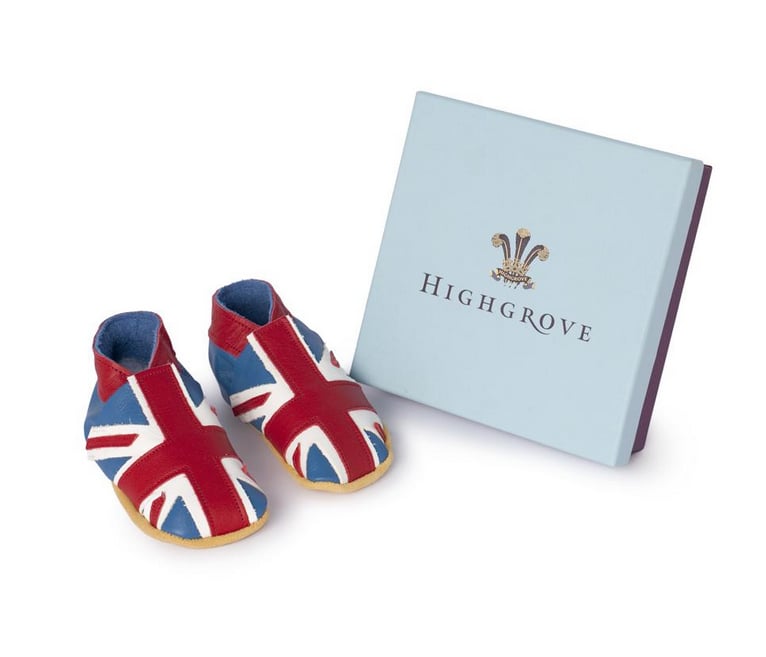 Even Prince Charles is getting in on the royal baby fever, as the shop on his Highgrove country estate is selling handmade Union Flag Baby Shoes [11] ($34) for non- and early walkers.
For craft seamstresses, there's Sewgirl's sweet Make a Little London kit [12] ($17), a sheet of fabric printed with London attractions that can be cut and sewn into little pillows.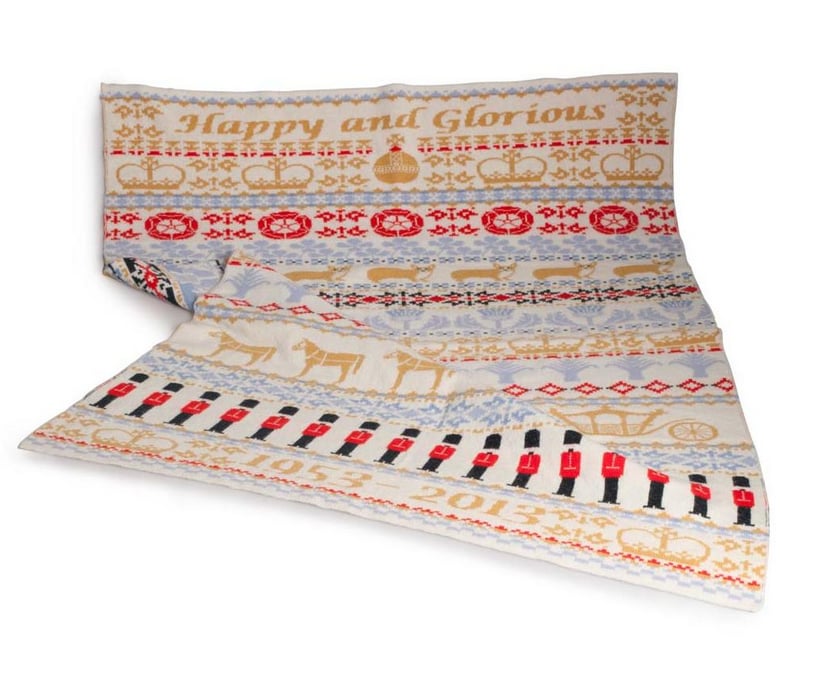 Prince Charles's Highgrove estate's Coronation Baby Blanket [13] ($162) helps celebrate the anniversary of the great-grandmother's coronation 60 years ago.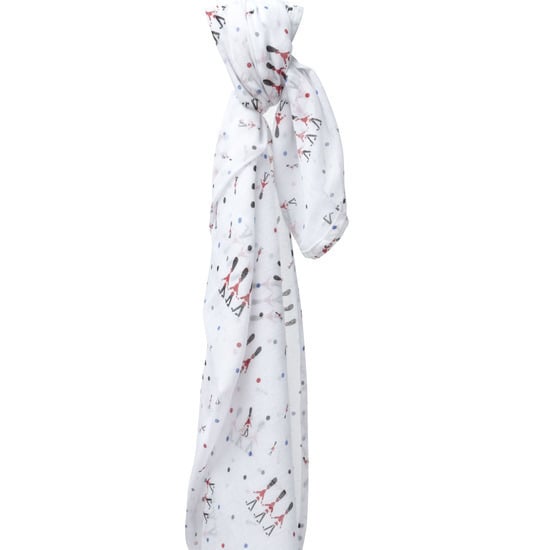 We love muslin baby blankets, so we can't help but fall in love with Piccalilly's Changing Guards cotton swaddling wrap [14] ($20).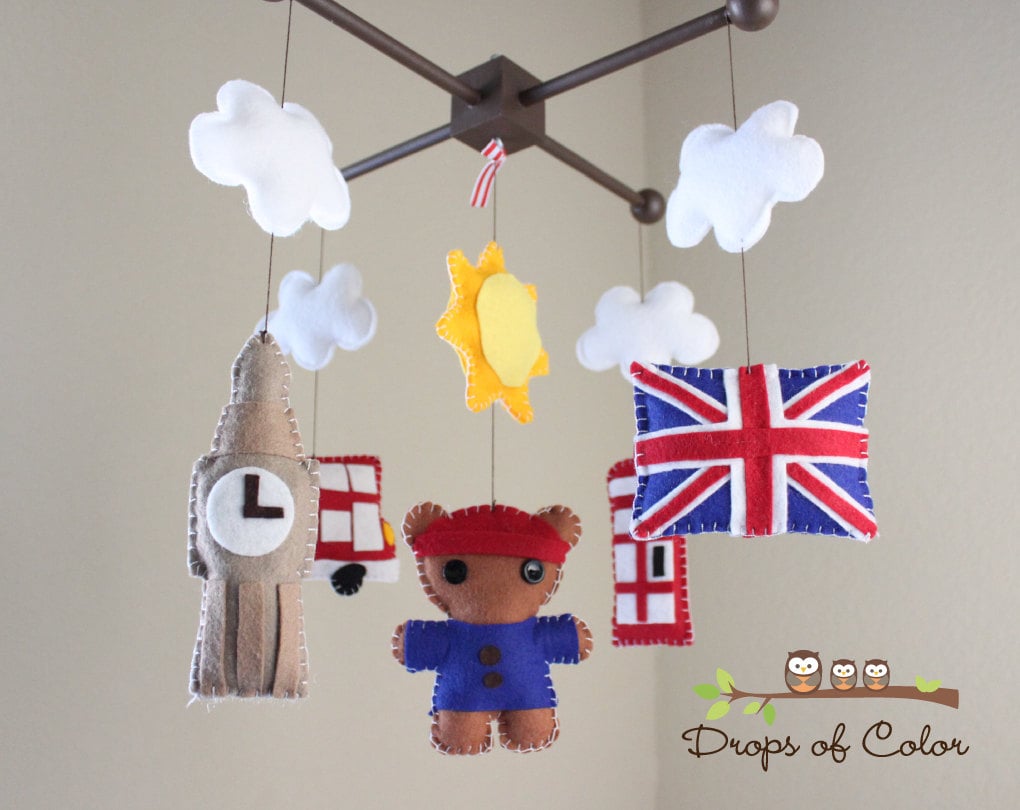 Drops of Color's Dream About London mobile [15] ($90) is the perfect nursery accessory for little Anglophiles.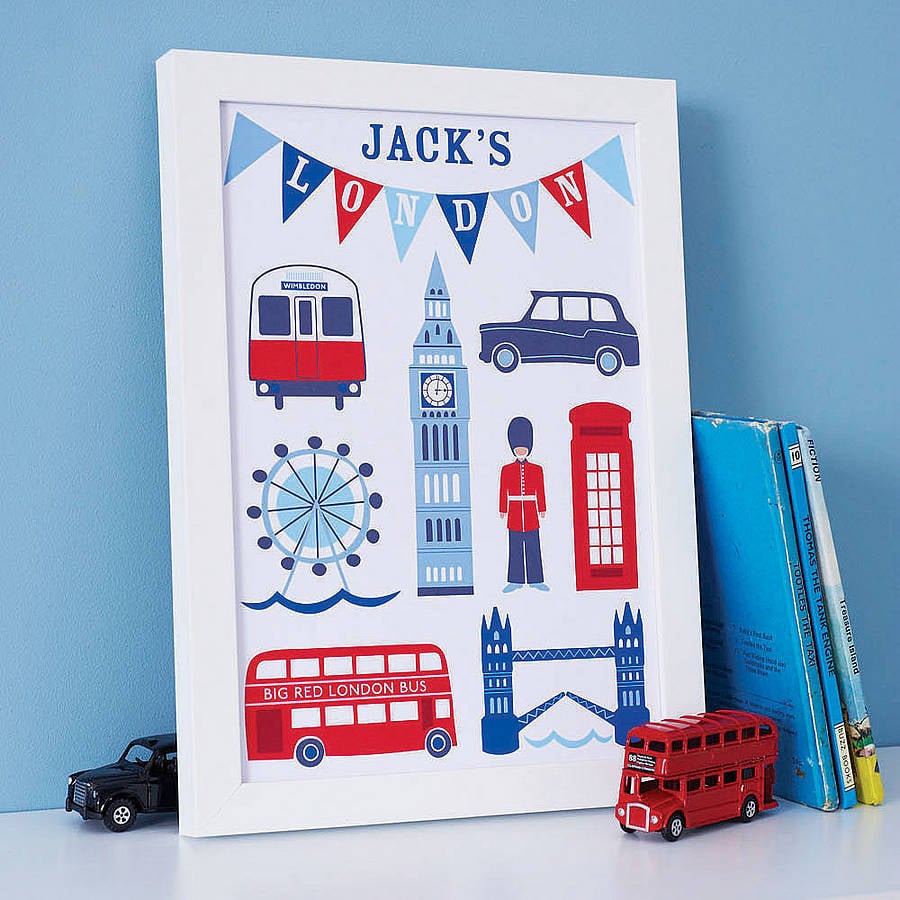 Sweet Home London's personalized London prints [16] ($58) make a fun and modern addition to a little one's nursery.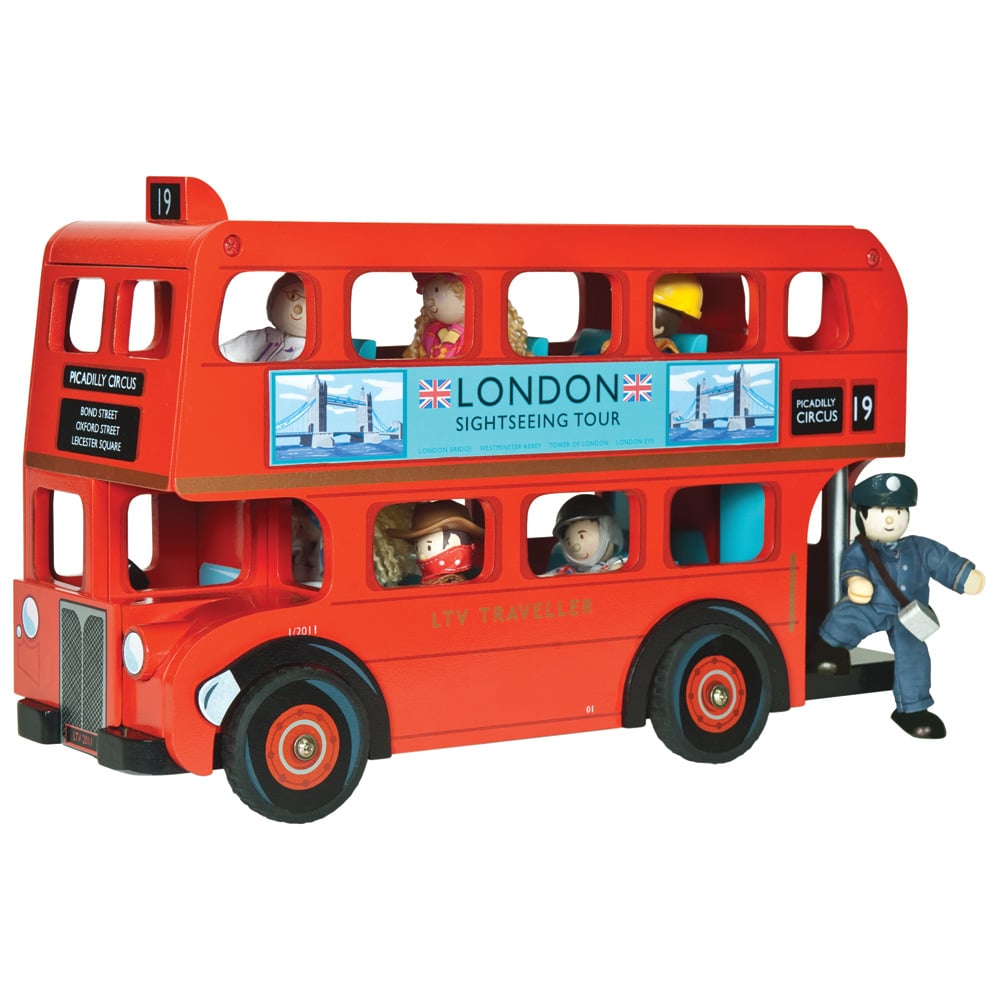 Le Toy Van's London Bus With Driver [17] ($74) is sure to become the centerpiece of hours of play with its wooden London bus and driver made of cloth.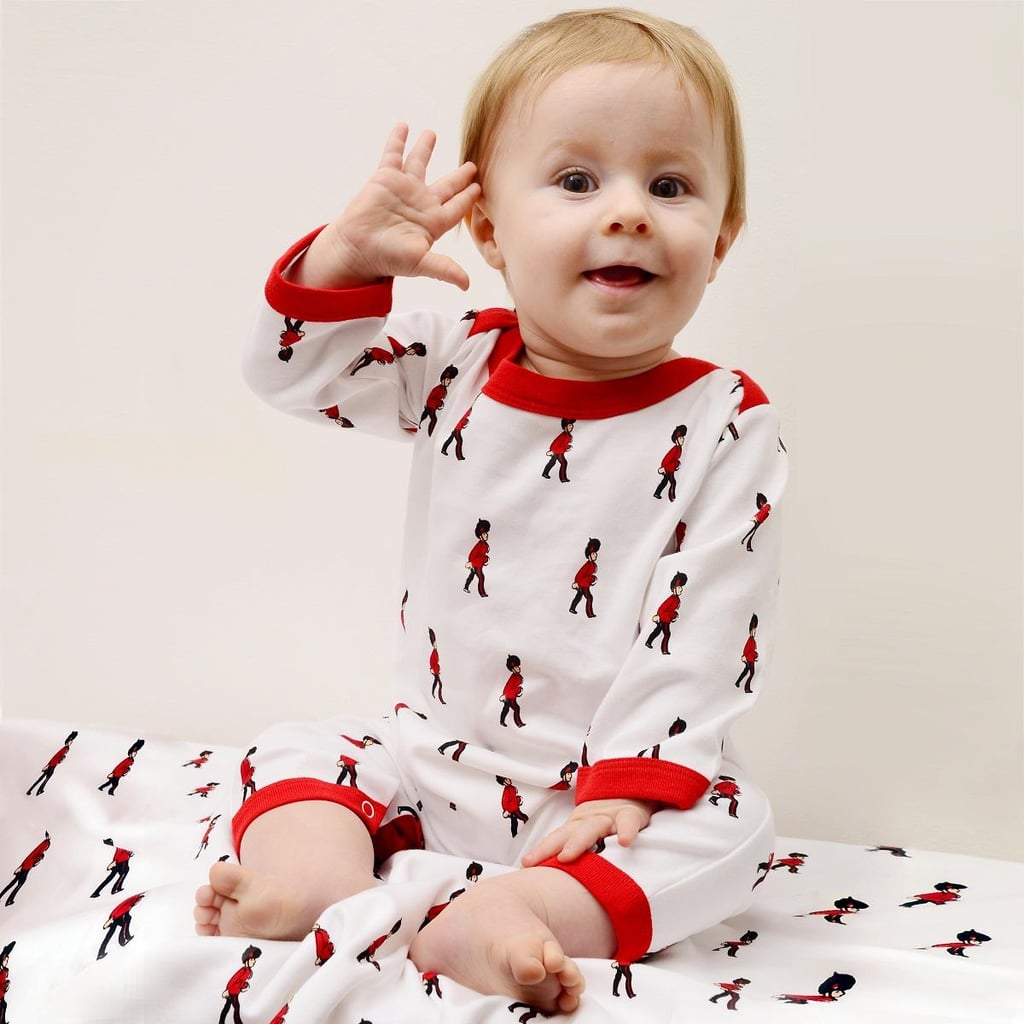 A royal baby could sleep in his or her very own Grenadier Guard Sleep Suit [18] ($34) when dreaming of sitting on the royal throne!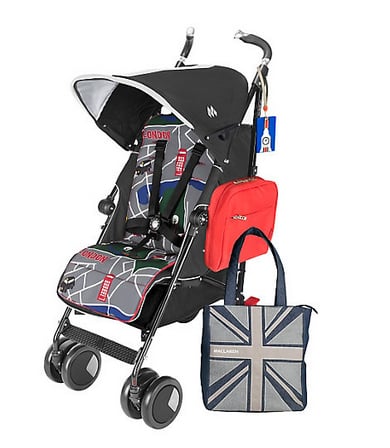 It doesn't get more British than a Maclaren stroller! In honor of the royal baby, the buggy company introduced a Prince George Techno XT StyleSet [19] ($395), which includes the Techno XT stroller, a London-themed seat liner, an insulated pannier, a Union Jack tote bag, and a British-themed luggage tag. Perhaps we'll see the duchess pushing it around the grounds!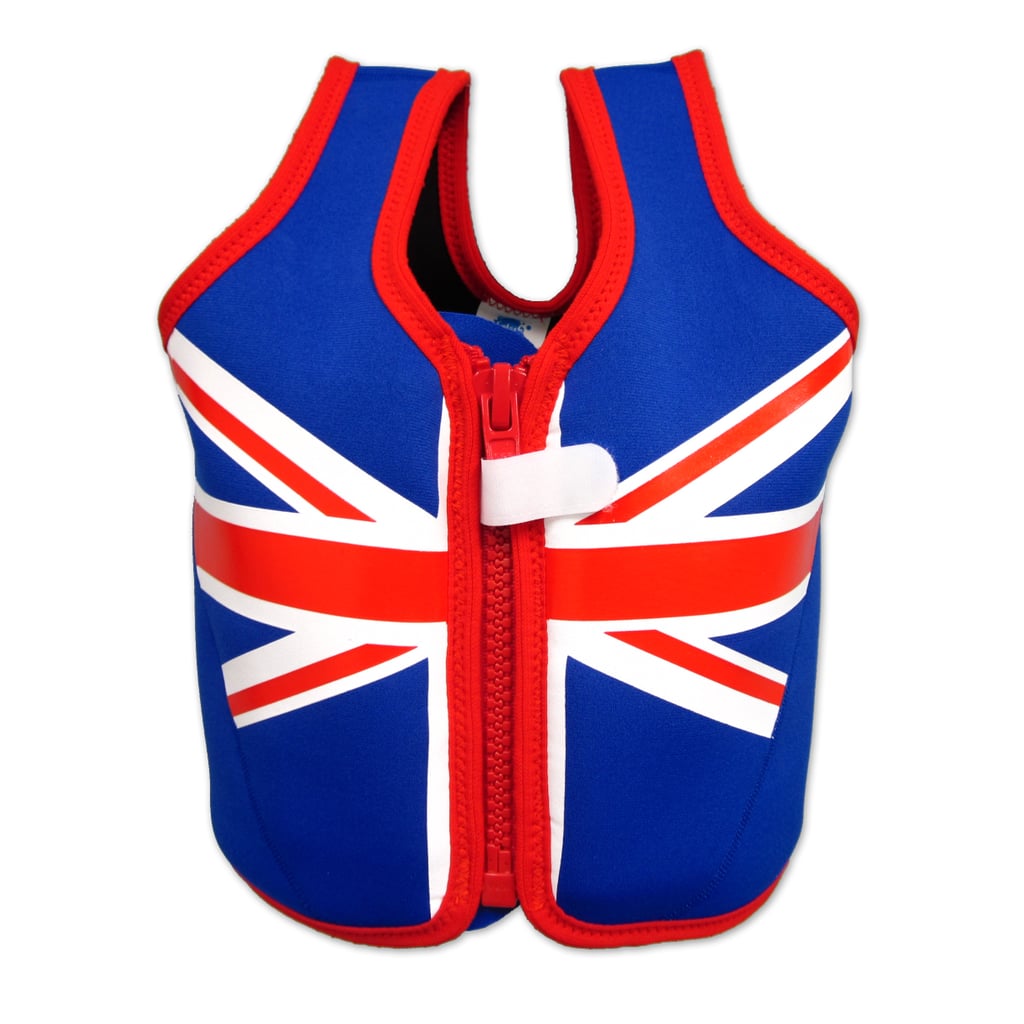 Just in time for Summer swim season, this Union Jack Float Jacket [20] ($48) will keep tots' heads above water as they're learning their strokes.
It may be a while until the royal baby can ride this Kiddimoto Union Jack Scooter [21] ($102), but until then, it makes a great accessory for a playroom!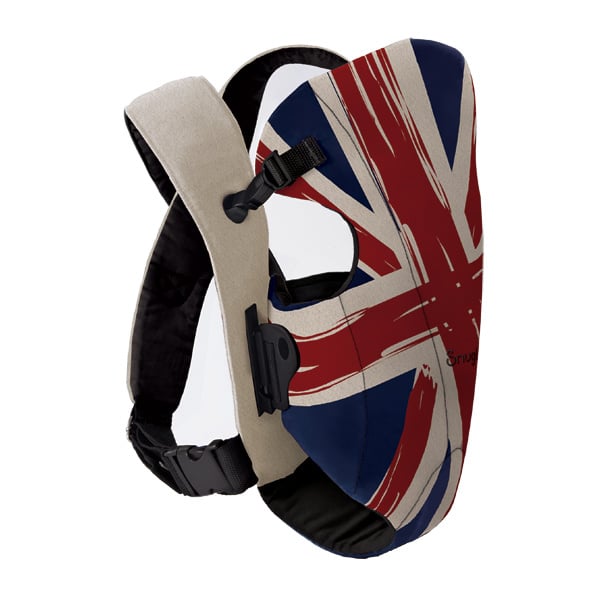 Wrap your baby up in the Union Jack with Sungli's front baby carrier [22] ($48), and keep her comfortably nestled against Mama throughout the day.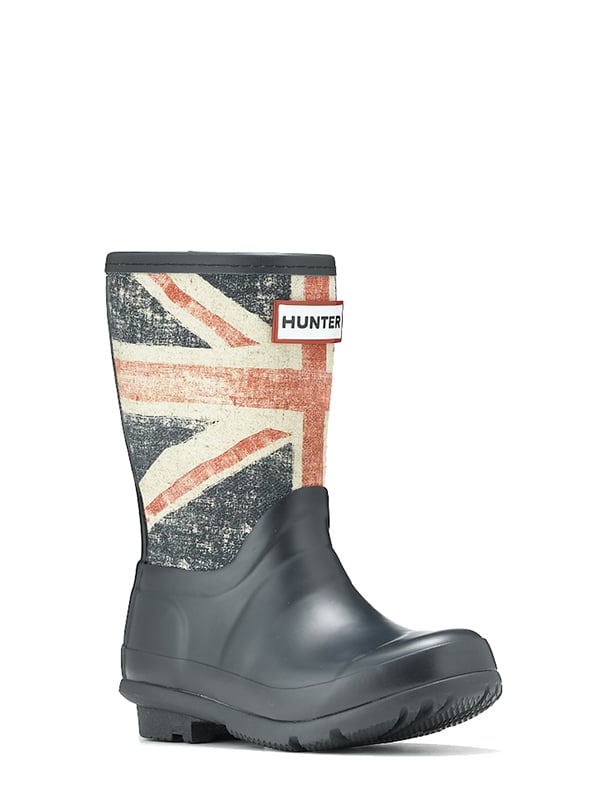 The perfect accessory for April's showers, Hunter's Original British Boot [23] ($67, originally $95) features a vintage Union Jack flag and looks great on boys and girls.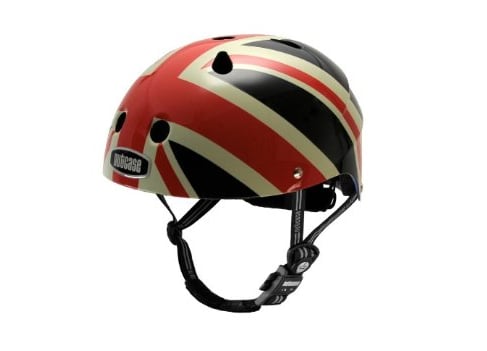 The royal baby can protect his noggin with Nutcase's Little Nutty Union Jack Bike Helmet [24] ($60).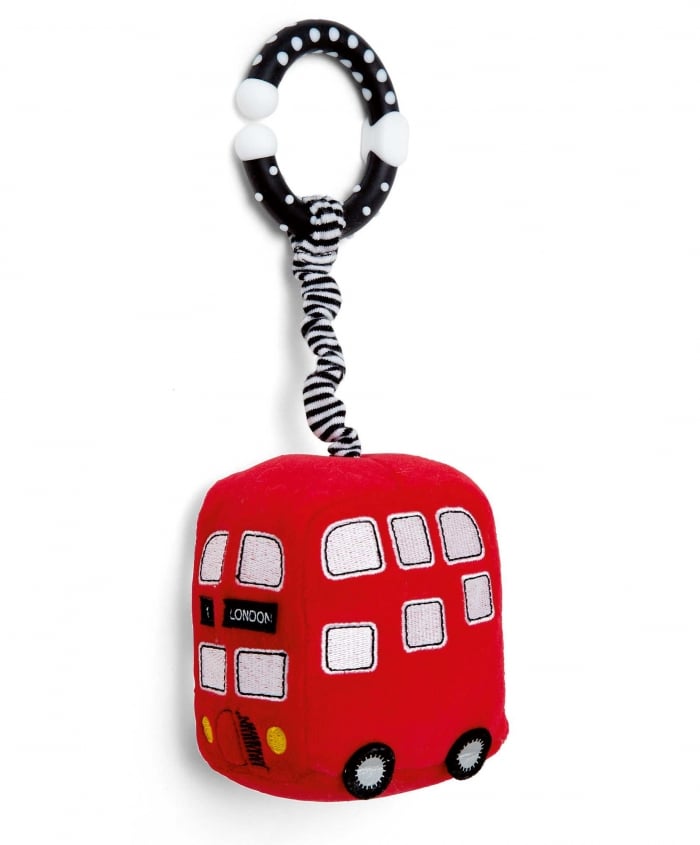 Every tot needs a toy to play with on their push chair, and Mamas and Papas' London Bus Stroller Toy [25] ($13) is the perfect addition for your mini Anglophile.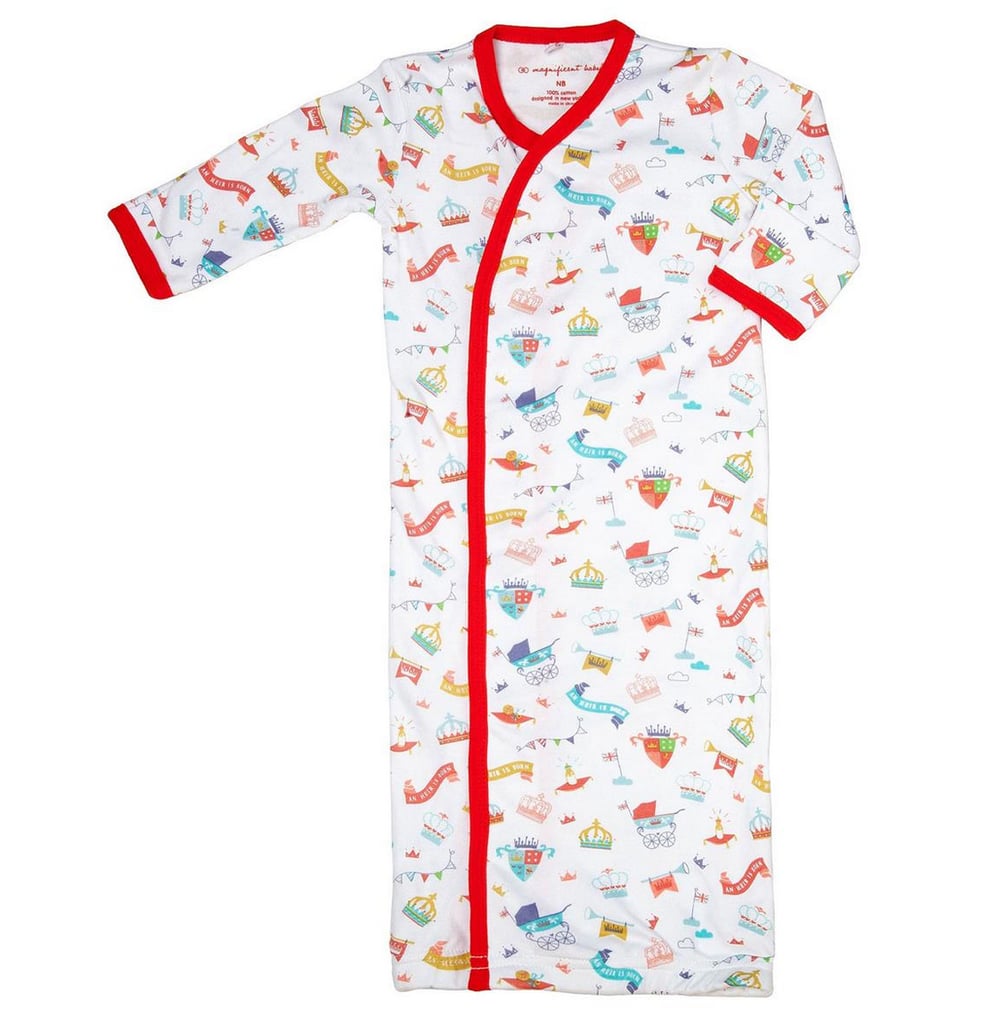 Magnificent Baby designed its Royal Baby Gown [26] ($21, originally $35) just for Prince George's arrival — making it an ideal gift for new babies.