Busy Philipps knows how important it is to stay safe in the sun. As a child, the Cougar Town star says she took extra precautions to keep her skin free from burns. "I was always the girl who has what we called a mom visor," Philipps says. "I would also get this special sunscreen from my dermatologist that was like 110 SPF." So it's no surprise that the actress and mom of Birdie and Cricket jumped at the chance to help Banana Boat kick off its Best Summer Ever sweepstakes [1].
I recently soaked up the shade with Philipps and talked about her family's Summer plans, her cake decorating skills, and how she handles mom guilt.
POPSUGAR: Do you have any tricks for getting sunscreen on your girls?
Busy Philipps: Birdie's not a kid who loves putting on sunscreen, so I make it a contest with her like who can do it the fastest. So I'll tell her, "I'm going to do this arm and we'll time me, then you do that arm and I'll time you." Or I'll say, "I'm going to put sunscreen on Cricket, and if you can get all this sunscreen all over your body before I'm done with Cricket you win." She's always faster, by my design of course.
PS: And you don't need to tempt her with a prize or anything?
BP: Nope. It's all about the winning, and I'm more than OK with that. I also like for us to apply our sunscreen naked in the bathroom, before we put on our bathing suits. This way you make sure all the parts are covered.
PS: Now that you have some time off from filming, do you have any special Summer plans?
BP: We have kind of an ambitious family vacation that we're taking to the East Coast and North Carolina with my husband's family. Birdie does a day camp, and Cricket is now at the age where she really enjoys a playground. Saturdays and Sundays we do family days, since we don't have help on the weekends.
Source: Getty / Ilya S. Savenok [2]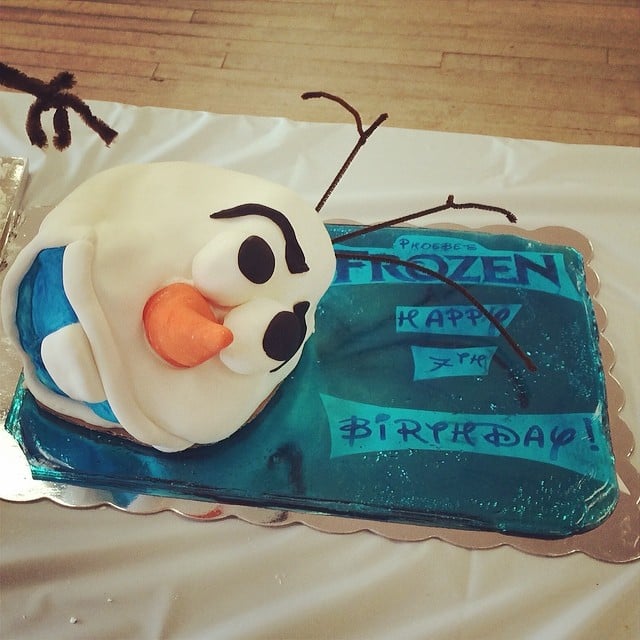 PS: Birdie's birthday is also in the Summer. Any special plans for that?
BP: We're having a Full House birthday. Birdie gets one show a day and she chooses Full House. It used to be Brady Bunch, then for a while it was just parts of Frozen. Now she's become so obsessed with Full House.
PS: How are you going to pull that off?
BP: Not sure yet. Haha. Stay tuned!
PS: Well, you seem to be a natural at this stuff! We were in awe of your Frozen cake and Elf on the Shelf endeavors. Where does all this creativity come from?
BP: A lot of it comes from my mom. She definitely encouraged creativity and activities. She was always coming up with fun stuff for my sister and I to do. I had a Summer birthday, and my birthdays were always loaded with arts and crafts. You remember that show Double Dare?
PS: Yeah! Such a great show.
BP: Right? Why don't they bring it back? Anyways, I had a Double Dare birthday party when I was little and my mom did all the challenges in our backyard like whip cream, slip and slide, and a giant kiddie pool filled with spaghetti and meatballs.
PS: Does she help you plan your daughters' parties?
BP: She does actually. She loves helping me with the cakes. I learned my cake skills from my mom, but I've taken it a little bit above and beyond.
Source: Instagram user busyphilipps [3]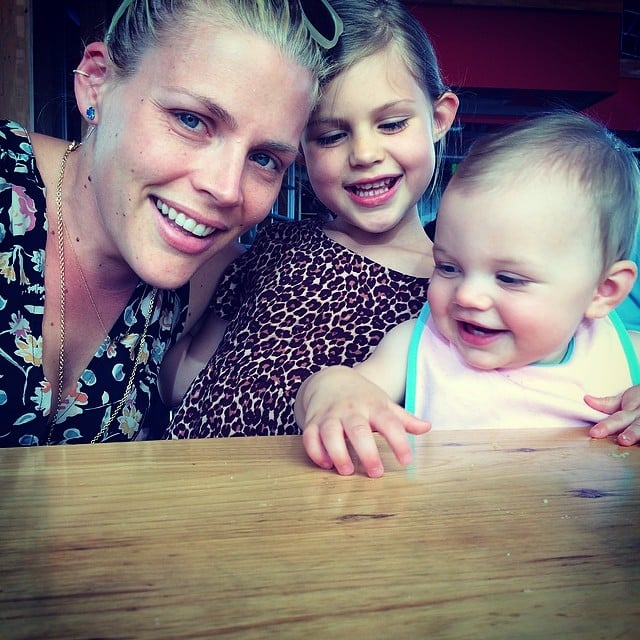 PS: We love seeing it on Instagram. Speaking of which, you are one of those moms who balances showing off your girls while also giving them their privacy. How do you decide what to post when it comes to the kids?
BP: It's a family decision. My husband is involved and honestly Birdie's involved. I went on Ellen a while ago, and Ellen is famous for being a show where people share great photos of their kids. There's this amazing video of Birdie singing and dancing to this song. It was a really short little clip and I thought it would be perfect for Ellen. I asked Birdie if I could show the clip, and she was like, "No Mom, that's just for us." Then she was like, "You can show that picture of me and Cricket," and I said "Great, that's what I'm going to show."
I think that parents have a responsibility to their kids with their online presence. These things are going to exist, possibly in perpetuity, and you don't want your children at age 12, 15, 19, 25 to be embarrassed by something you posted on Facebook about when they were 3 and had a hard time pooping. Yes, they are my greatest pride and joy and I love them so much, but they are their own people. They deserve to be treated like that.
PS: In a way, you are also teaching her how to be responsible online, which a lot of parents forget to do when it comes to social media.
BP: I think, because it's an exciting new medium, and people are proud of their kids, we want to share how amazing, wonderful, and unique snowflakes our kids are. But you have to do that while being mindful of the fact that the Internet can also not be the safest place in the world. Your kids are their own people and they're going to grow up to be their own people. You need to be aware of that.
Source: Instagram user busyphilipps [4]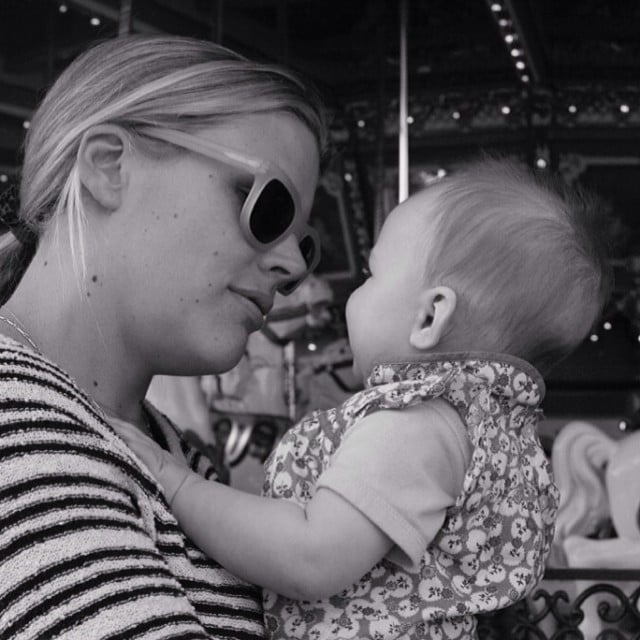 PS: What advice would you give to other moms?
BP: I think the hardest thing for all of us moms — working, stay-at-home, actresses, lawyers, writers, or whatever — is the mommy guilt. I think we all struggle with it. "Am I doing a good job? Am I too hard on my kids? Did I not spend enough time with them? Did I spend too much time with them? Am I a bad wife?" It's that kind of spinning wheel going on in your head all the time that can really prevent you from just enjoying it and existing in the moment. So I try to turn off that voice as much as possible.
Angela Davis, one of my amazing Spin teachers in Los Angeles, says this thing over and over: "You are what you say you are." It's OK to be concerned and to worry that you're not doing the best that you can do, because that helps you strive to go further. But at the end of the day, keep saying to yourself, "I'm a good mom. I'm a good partner. I'm a good wife. I'm a good daughter. I'm good at my job." I mean my job in terms of being a parent, not my job in terms of being an actress. Everyone knows I'm good at that! Haha!
Source: Instagram user busyphilipps [5]