Button up! It may not be coat season quite yet, but if mama's got a drawer full of buttons, or if she's simply looking for an easy DIY [1] project, those extra fasteners may be perfect for her next arts and crafts project! Check out these 10 cute-as-a-button crafts. We've got something for everyone!
Button Clock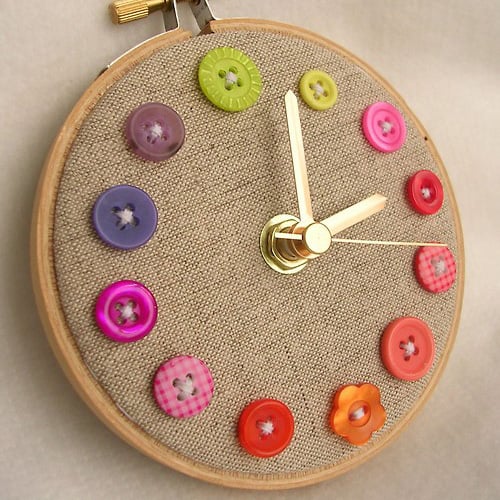 Make one for yourself or one for a gift — we're pretty sure no one can resist the charm of a handmade button clock. You probably already have 12 buttons lying around the house to get you started!
Source: LAM Designs [2]
Button Matching Game
Turn your spare buttons into an educational toy with a button matching game [3]. It looks so cute, we think it would make great art too!
Source: New House Project [4]
Button Monogram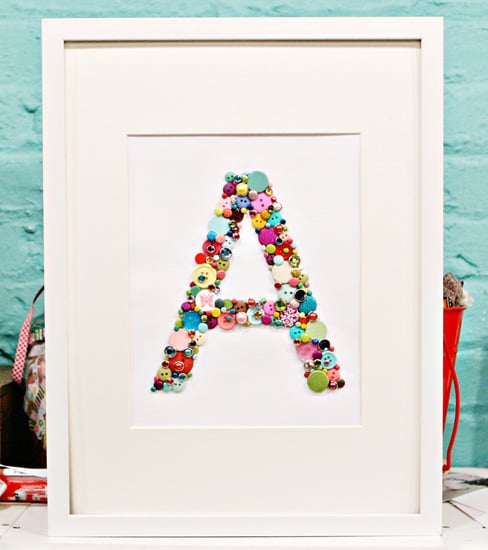 We love monograms [5], and we know you do too! A framed button monogram makes a fun personalized home decor accessory that gives any room a jolt of whimsy.
Source: American Crafts [6]
Embellish a Birthday Card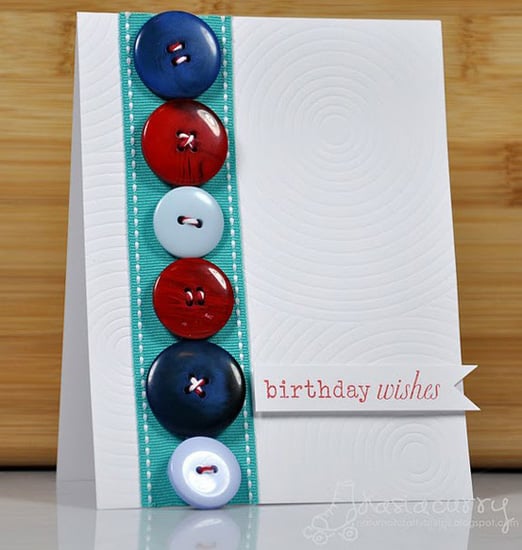 If the selection of birthday cards at your local shops just isn't doing it for you, why not try this button craft idea and make a one-of-a-kind creation?
Source: The Nature of Crafty Things [7]
Button Jewelry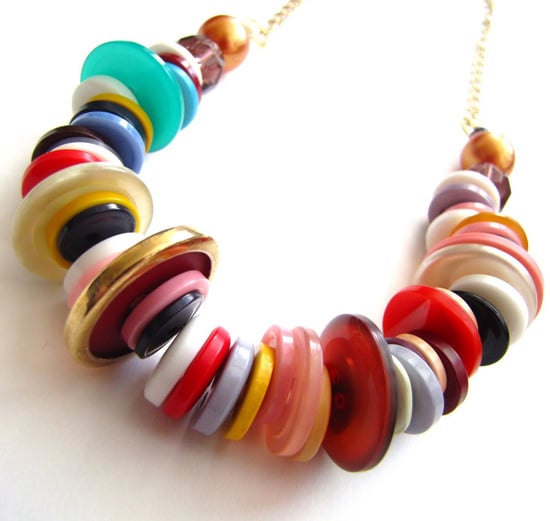 A button necklace or bracelet is easy to make, inexpensive, and superfun! Have the tots help you sort, pick, and thread the buttons.
Source: Yellow Blackbird [8]
Button Tee Embellishments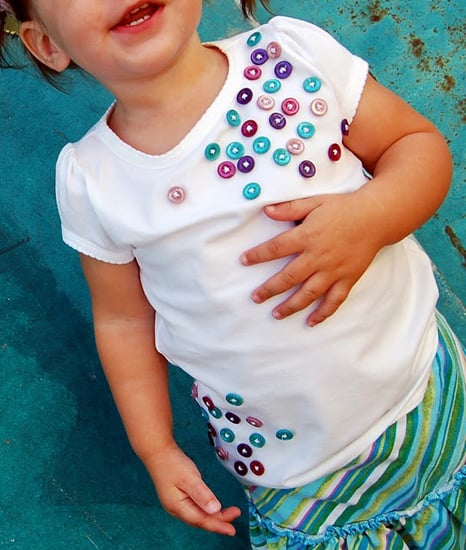 Give a worn or plain tee a fashionable upgrade by sewing on some colorful buttons. The possibilities are endless, and you'll save a bunch on clothing for your rapidly growing tots.
Source: iCandy Handmade [9]
Button Embroidery-Hoop Art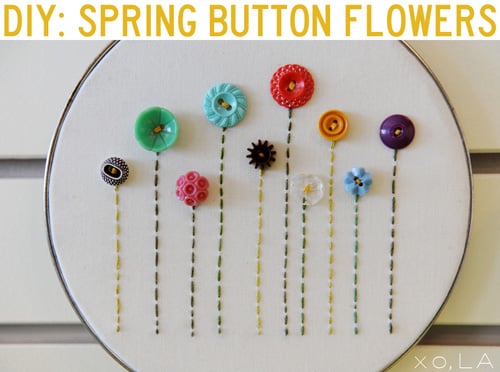 Embroidery-hoop art is all the rage in nursery decorating. A simple project like this one would make a great handmade addition to your nursery decor [10].
Source: Freckled Nest [11]
Button Bouquet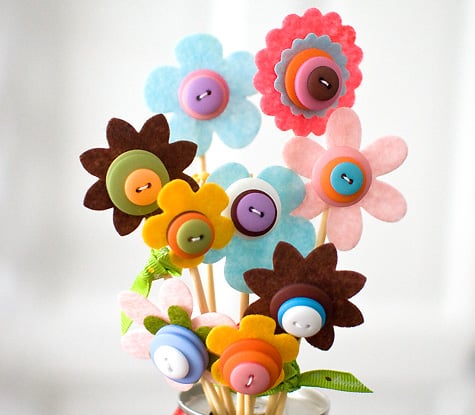 Break out your button stash and create a bouquet that blooms all year long!
Source: American Crafts [12]
Button Hairpins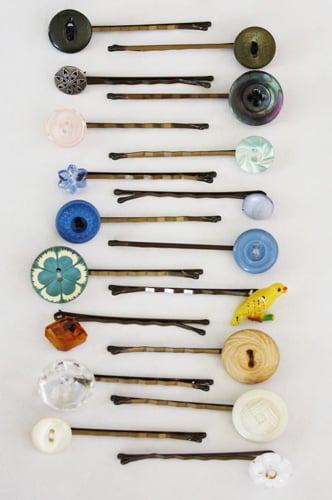 Turn ordinary bobby pins into pretty hair accessories by sewing on (and securing with glue) some decorative buttons.
Source: A Homemaker's Journal [13]
Recraft With Buttons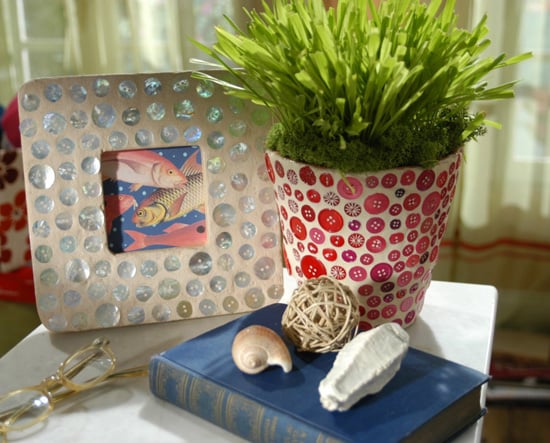 Give old picture frames and pots new life by revamping them with this button craft project. Depending on their ages, kiddos can help you with several aspects of this project.
Source: Cathie Filian [14]