While vintage trains and candy may not seem like the most expected combo for a first-birthday theme, when you've got Sunny Ravanbach of White Lilac Events [1] planning your bash, the look is executed seamlessly and stylishly. Case in point, baby Ara's big birthday bash (seriously, with 80 adults and 40 kids in attendance, this wasn't your ordinary kiddie gathering). Held at a private event space in Los Angeles, the colorful soiree was full of sugary sweet fun for the little locomotive-lover. Keep reading for a look inside the party and to get some of Sunny's best tips for planning your own wow-worthy events.
Source: White Lilac Inc. [2]
Your Ticket's in the Mail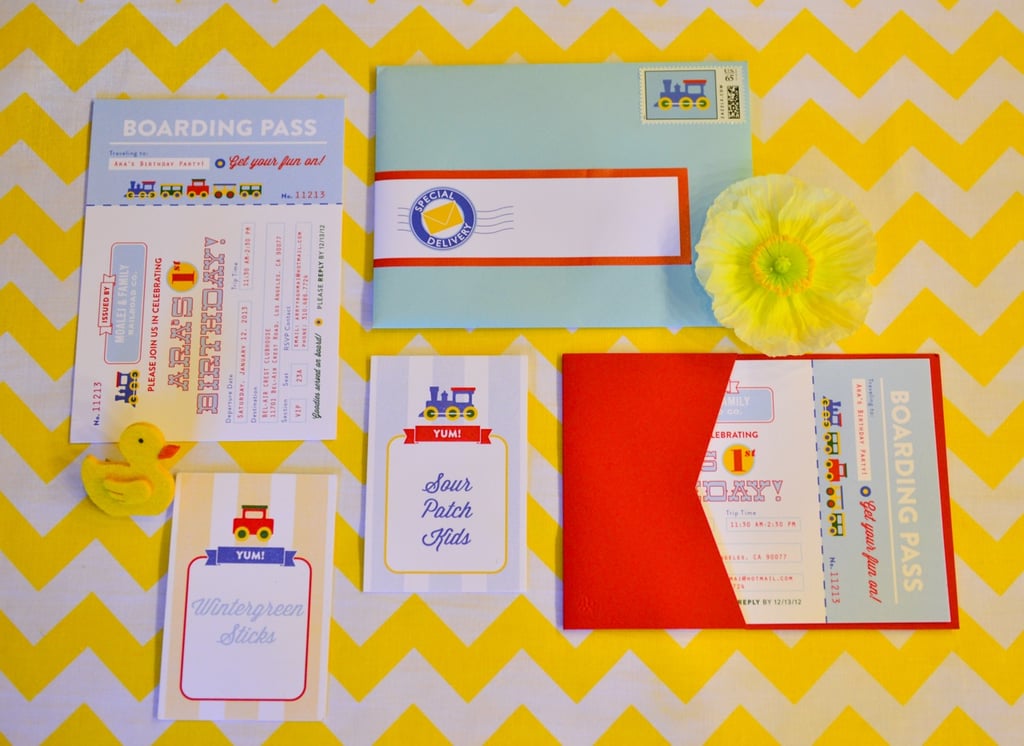 Custom invitations designed as retro boarding passes were tucked into red sleeves and sent to guests.
Source: White Lilac Inc. [3]
Tiered to Perfection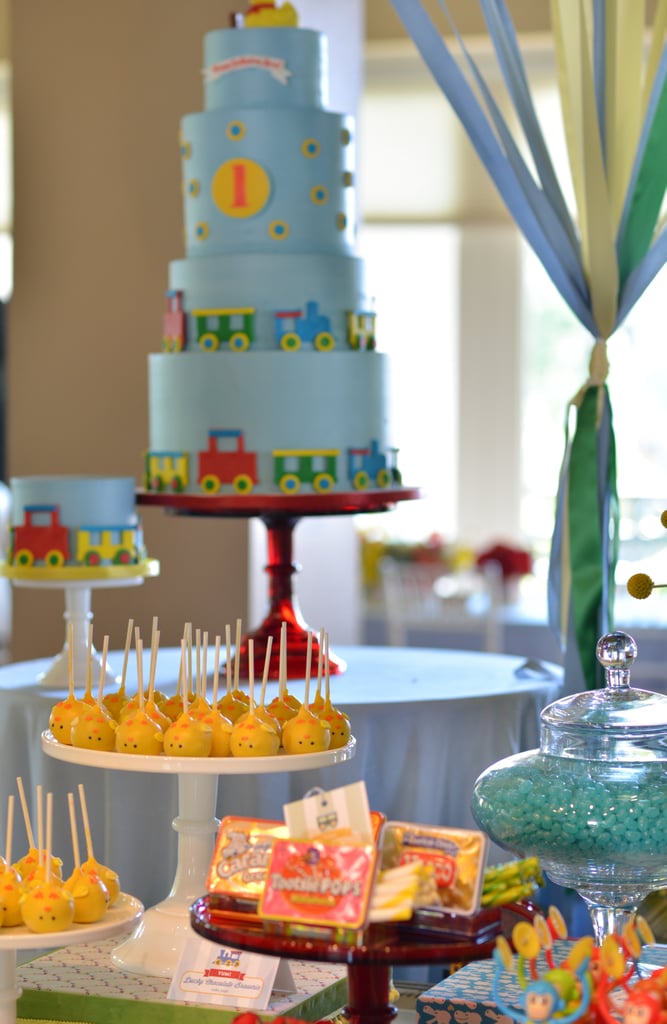 A multitiered baby-blue-frosted birthday cake was custom made with colorful train illustrations inspired by the invitations.
Source: White Lilac Inc. [4]
A Tablescape to Talk About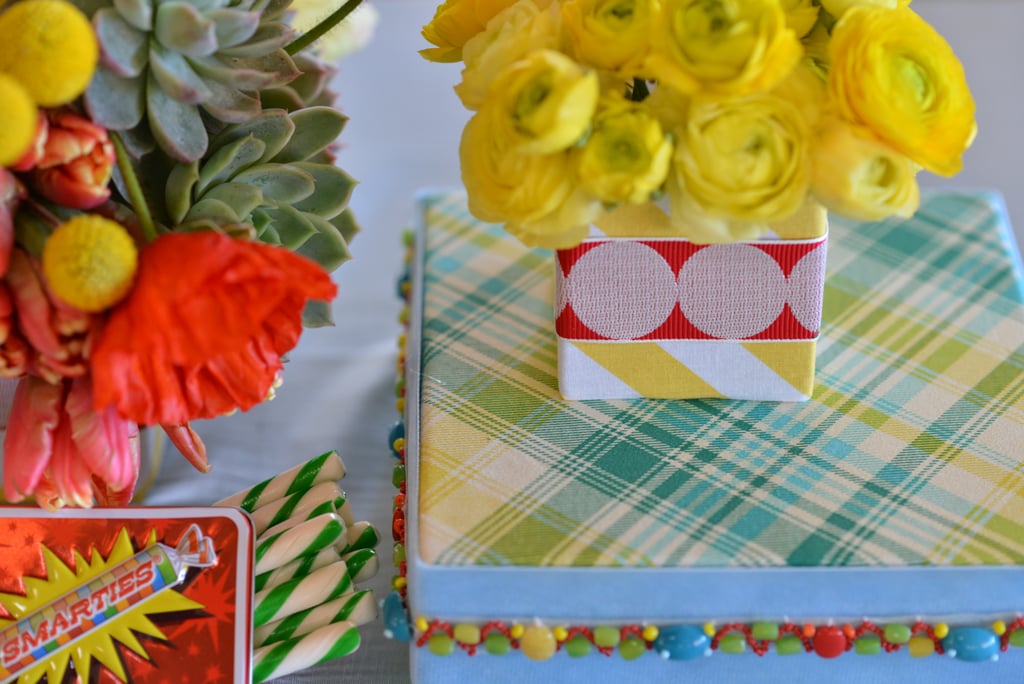 Color florals wrapped in playful patterned fabrics dressed up the tabletops.
Source: White Lilac Inc. [5]
Sunny's Sources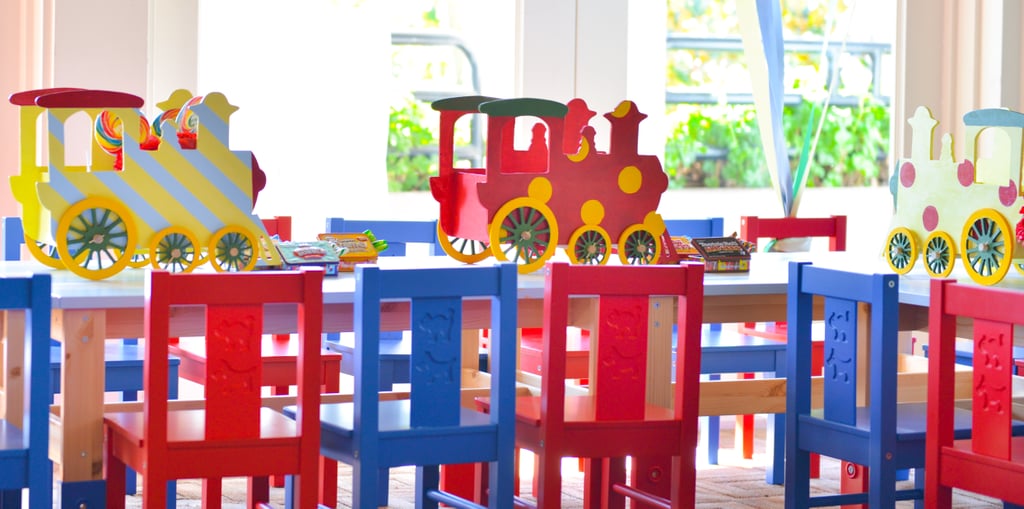 "You can pick up minisized tables and chairs from the Swedish delight known as Ikea — their simple children's play tables and chairs are the perfect selection for seating for any kiddie-themed celebration," Sunny tells us.
Source: White Lilac Inc. [6]
I Want Candy!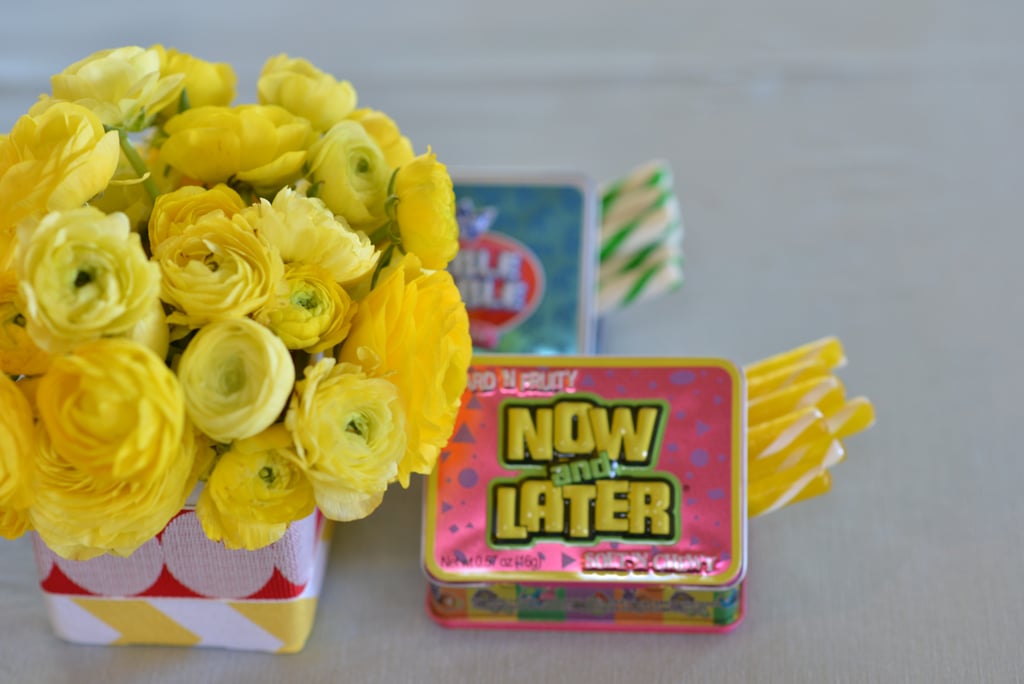 "Make sure you visit wholesale candy sellers online such as First Source [7], where you can buy bulk color-coordinated candies for maximum impact," Sunny tells us.
Source: White Lilac Inc. [8]
The Power of Presentation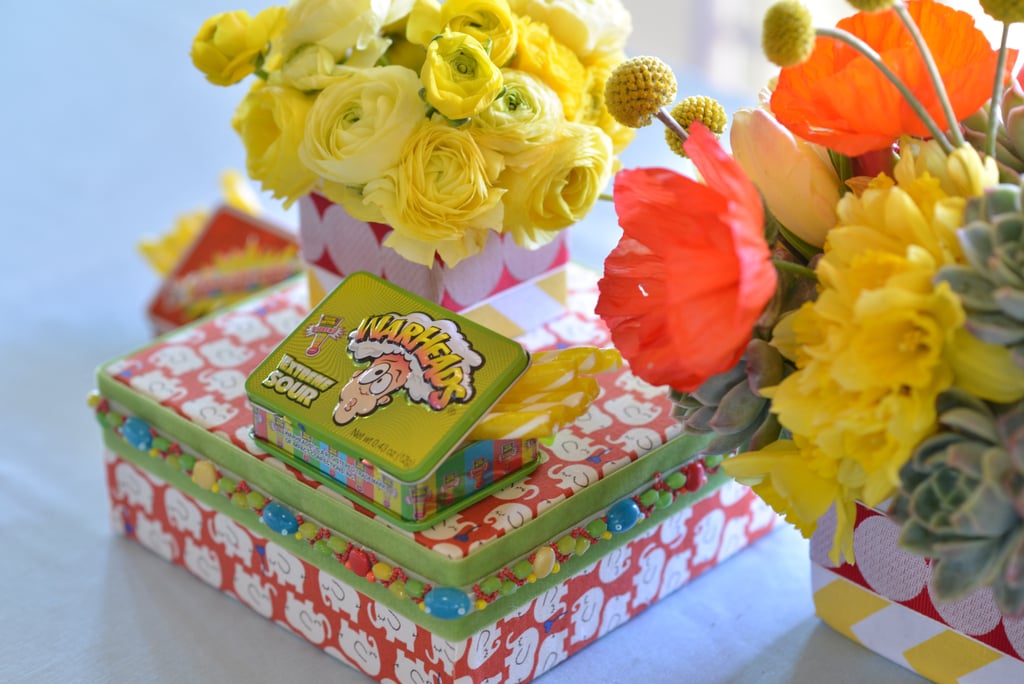 "Flowers add elegance to any celebration! Matching colors and trims can beautifully add a bit of eye candy for the parentals," says Sunny. "Buy trims and ribbons matching your colors from any local fabric store to add another layer to your now-streamlined, themed celebration."
Source: White Lilac Inc. [9]
Peep, Peep
Cake pops are the perfect size for little hands, and with 40 kids in attendance at this birthday bash, these little chickies were gobbled right up!
Source: White Lilac Inc. [10]
Chic Little Luggage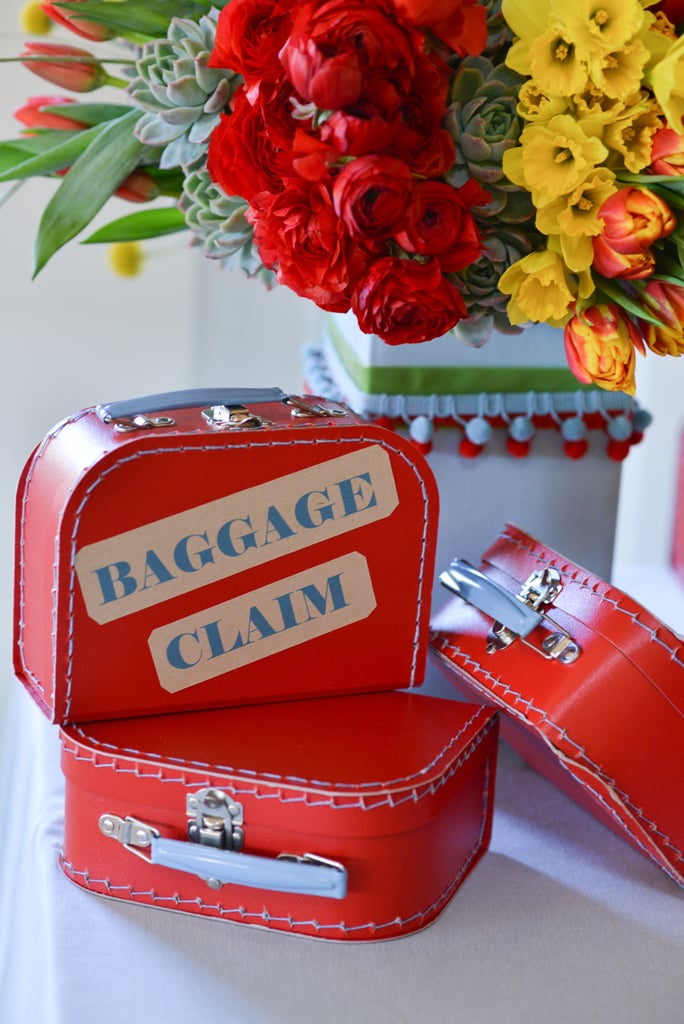 Each guest picked up their vintage luggage party favors at the "baggage claim" table.
Source: White Lilac Inc. [11]
The Caboose Is Loose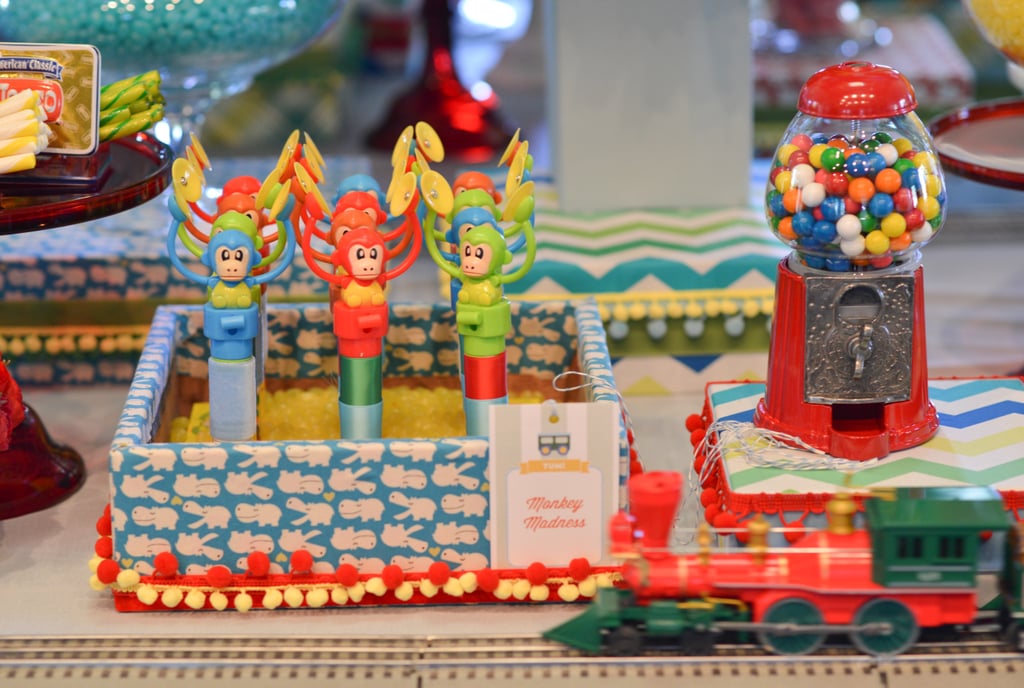 The candy station was filled with tons of nostalgic candy and was encircled by a vintage train set that swirled around the entire table.
Source: White Lilac Inc. [12]
All Aboard!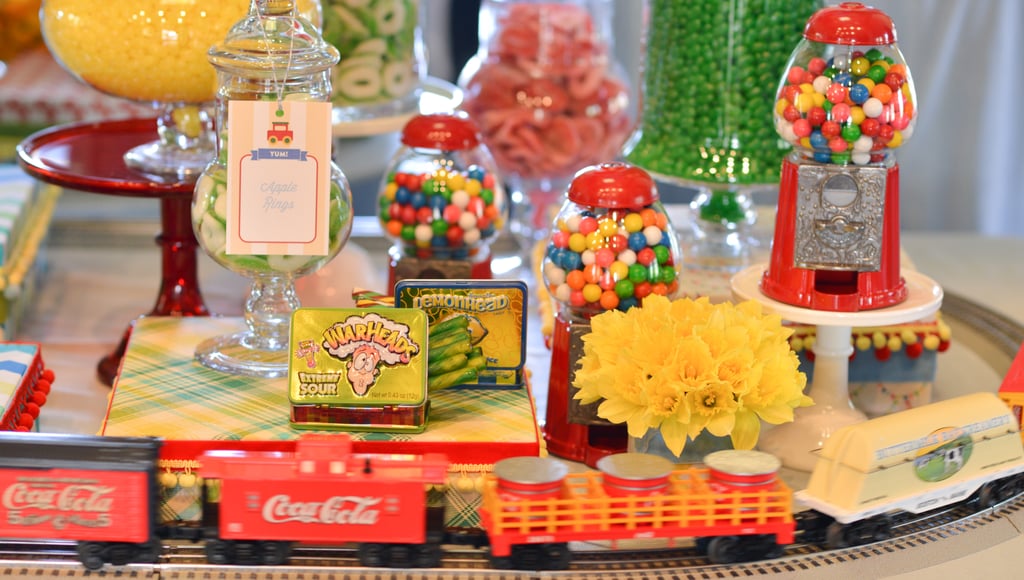 Another look at the phenomenal candy station with its moving train.
Source: White Lilac Inc. [13]
Upcycle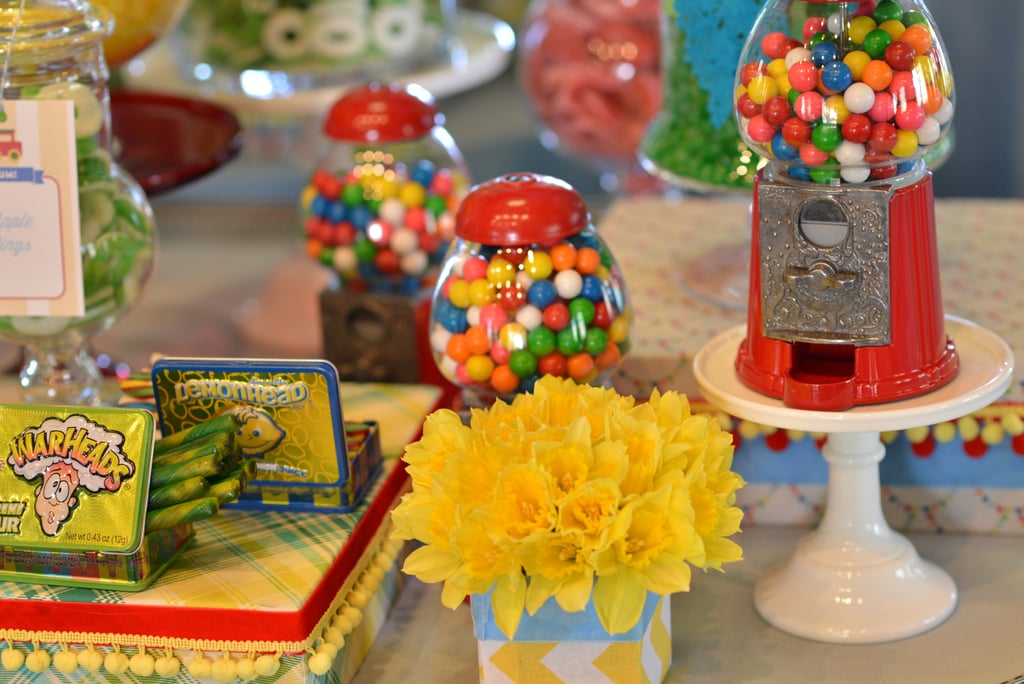 If purchasing props like retro gumball machines for a one-day affair feels like a splurge, think about the future possibilities. They'd make fun birthday gifts for other kids, you could keep them on display in your family's playroom, or further your reputation as the coolest mom in the neighborhood by keeping one in your kitchen for the occasional sweet treat.
Source: White Lilac Inc. [14]
Succulent Centerpieces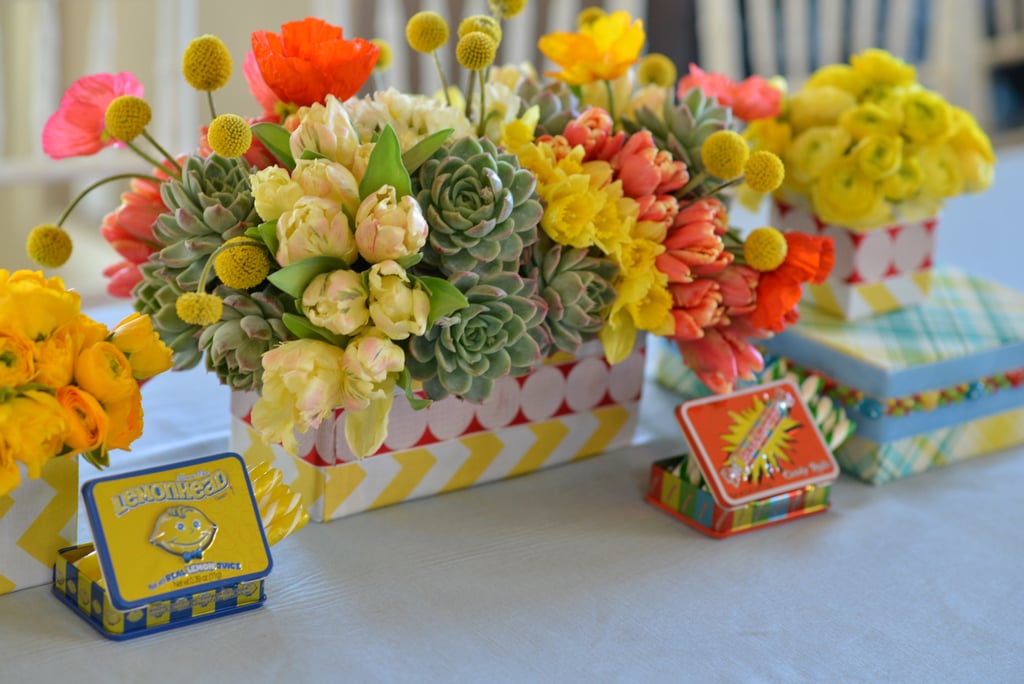 Sunny combined kid- and adult-favored elements to make these elegant yet party-appropriate displays for the tables.
Source: White Lilac Inc. [15]