Pretty much every kid loves playing with cardboard boxes — and even some adults too [1]! But rather than pretend these cartons are a car or house, why not turn them into these items? From pirate ships and airplanes to lemonade stands and play cities, the following projects can be created using a few key tools — the main one being imagination!
Source: Shutterstock [2]
Pirate Ship
The awesomely creative mom behind Kate's Creative Space made this incredible pirate ship [3] using a square cardboard box as the base. She then "stapled long pieces of cardboard on either side to form a boat shape . . . and covered those in leftover wood-effect wallpaper for a nautical touch." We only have one word: wow!
Source: Kate's Creative Space [4]
Box House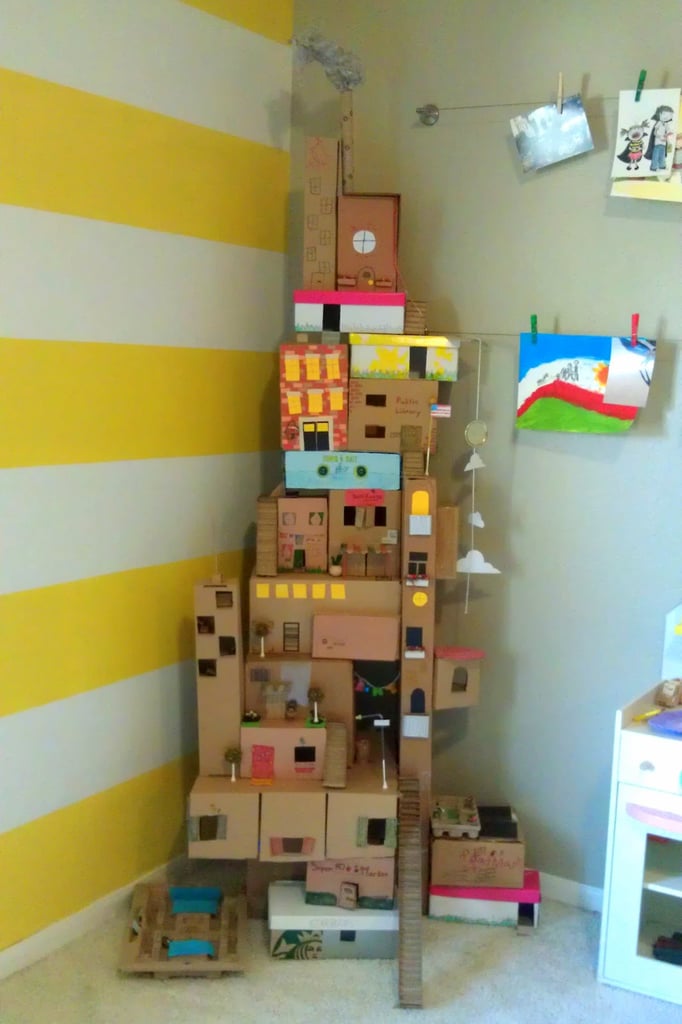 Nessadee Art + Life created this incredible box house [5] using a ton of boxes in different shapes and sizes, a hot glue gun, packing tape, scissors, and markers. Feel free to let your kids add as many embellishments (string, felt, moss, and more) as they'd like.
Source: Nessadee Art + Life [6]
Box Cars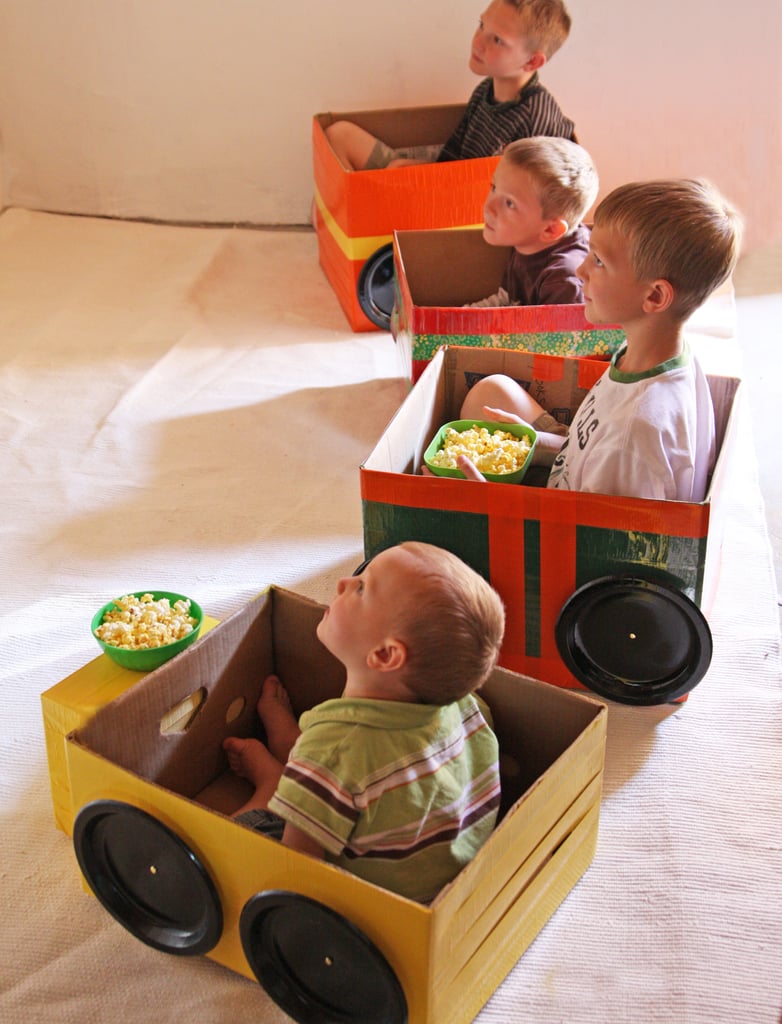 Not Just a Housewife made these box cars [7] for a "drive-in movie" night, but we're betting your kids will find lots of other uses for them, too!
Source: Not Just a Housewife [8]
DIY Playhouses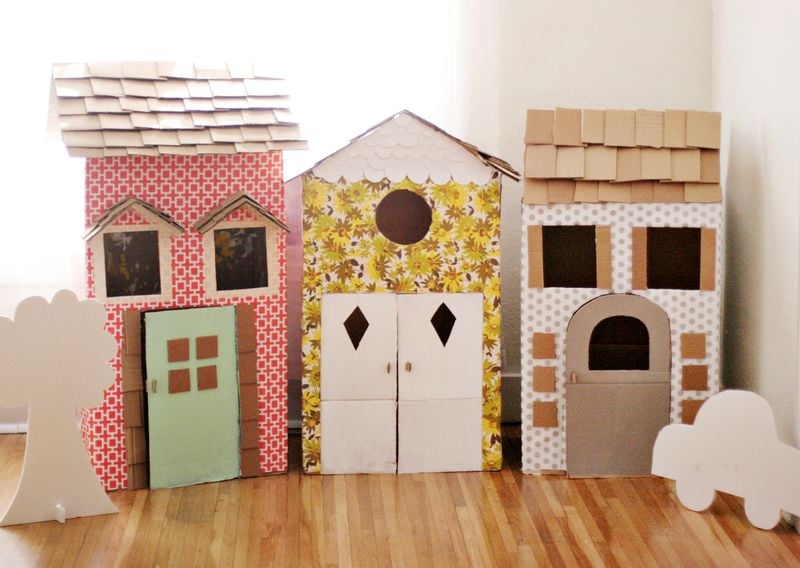 Elsie of A Beautiful Mess created these DIY playhouses [9] for her daughter's second birthday party using large cardboard boxes, a box knife, wallpaper, wrapping paper, paint, masking tape, hot glue, and double-sided tape. So cute!
Source: A Beautiful Mess [10]
Cardboard Doll Bed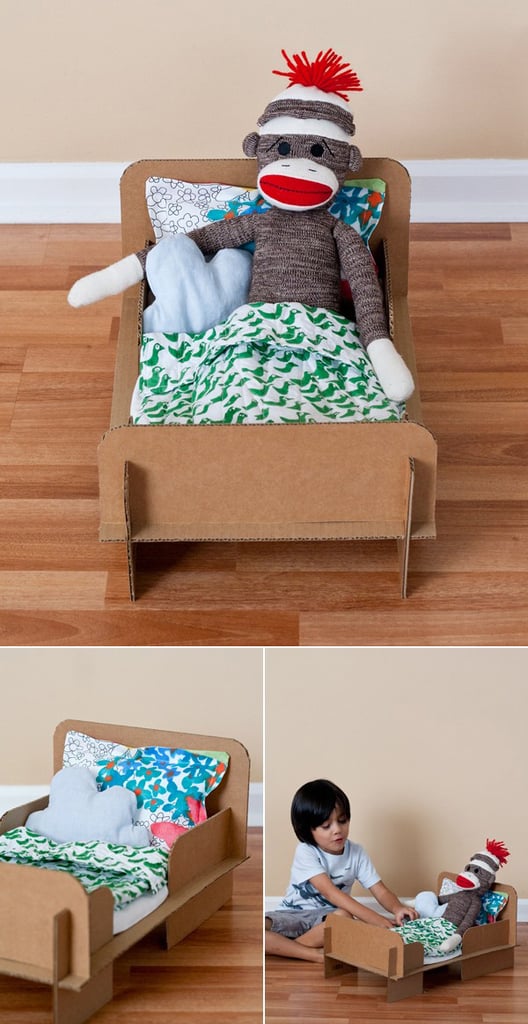 Ambrosia Creative's cardboard doll bed [11] is a DIY [12] project that any little girl would love! The coolest part: all the pieces interlock without tape or glue.
Source: Ambrosia Creative [13]
Airplane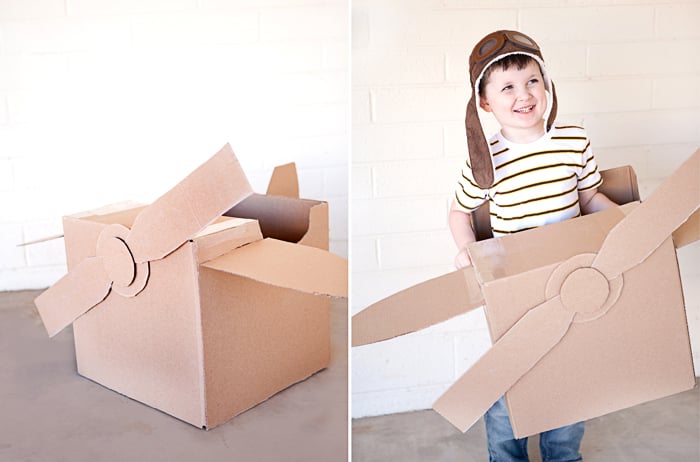 Small Fry has step-by-step instructions on how to make your own cardboard airplane [14].
Source: Small Fry [15]
Box Town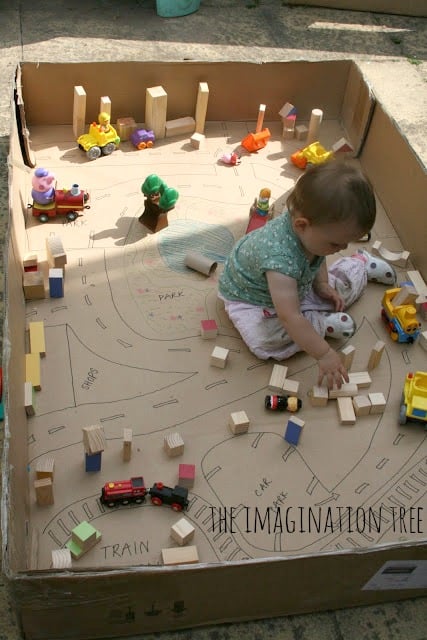 Perfect for not-yet-walking babies, The Imagination Tree's cardboard box town [16] is simple enough to re-create. Draw a city scene, including roads, parks, train tracks, and more, on the bottom of a huge cardboard box, add some wooden building blocks, and voilà, you have a build-your-own city!
Source: The Imagination Tree [17]
Lemonade Stand
You only need one side of a cardboard box, along with some markers and tape, to create your very own lemonade stand sign [18] like this one from See Jane Blog.
Source: See Jane Blog [19]
Picture Frames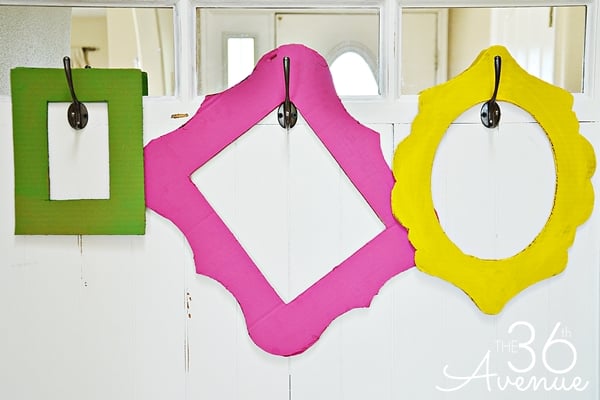 We love The 36th Avenue's DIY frames [20]. Let your little one trace and paint, but make sure you take over when it comes to cutting them out of the box.
Source: The 36th Avenue [21]
Guitar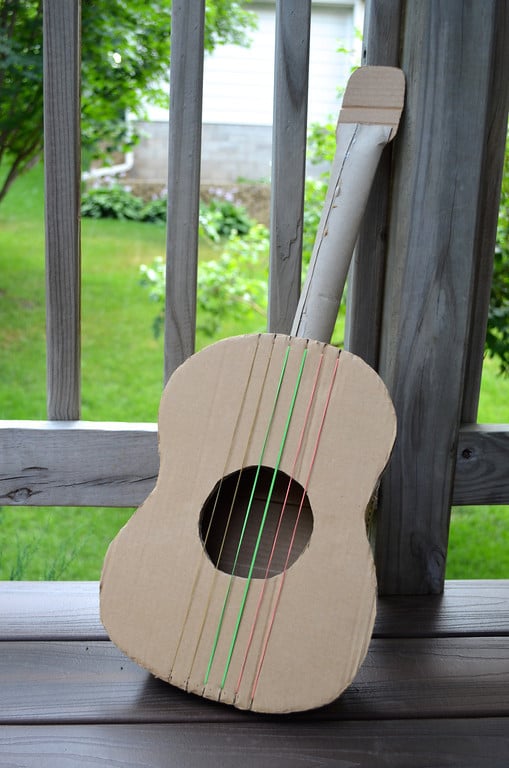 They may not be big enough to slap the bass, but little ones will have no trouble strumming along on Ikat Bag's cardboard guitar [22].
Source: Ikat Bag [23]
Storage Boxes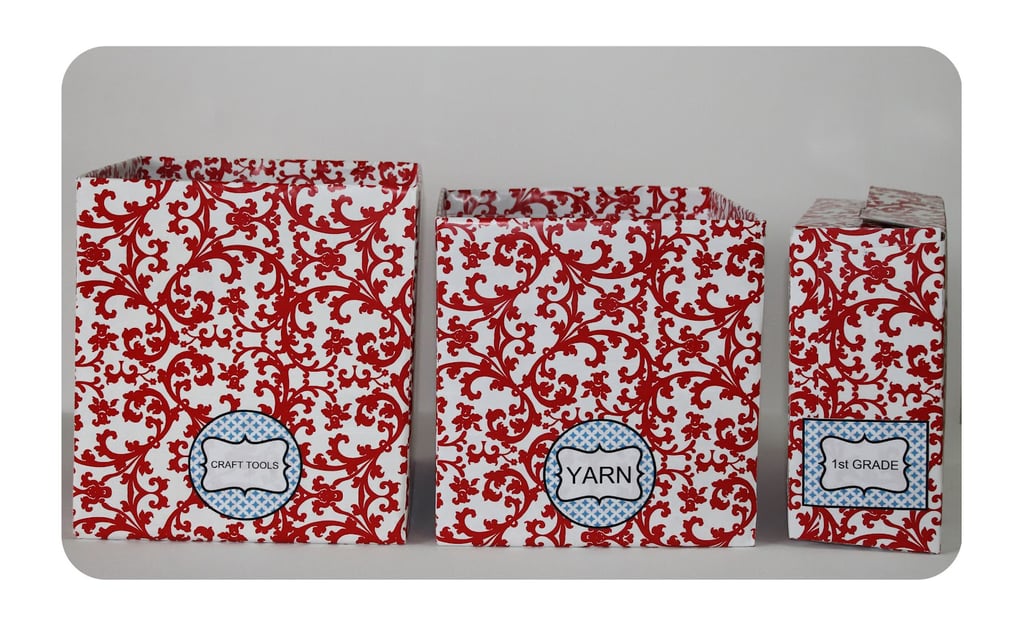 Whether you have a refrigerator box or a cereal box, you can easily create Catch My Party's unique storage units [24]. In fact, the more sizes you have, the better!
Source: Catch My Party [25]
The Wild West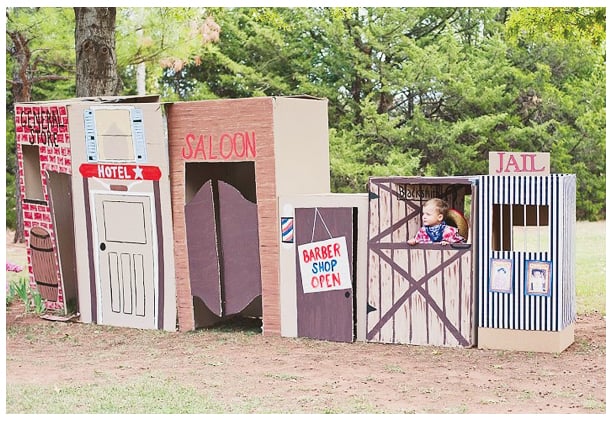 Let Hostess With the Mostess show you how to turn dozens of boxes into a Wild West setting [26] for your little cowboy or cowgirl.
Source: Hostess With the Mostess [27]