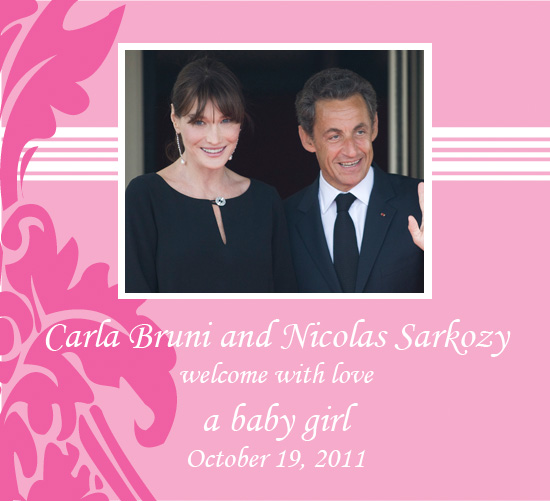 For the first time in history, the French presidential palace is hearing the pitter-patter of baby feet!
Carla Bruni and Nicolas Sarkozy welcomed a daughter
at a private clinic in Paris this evening. The baby is the first for the couple — the couple each have children from previous relationships: Carla's son Aurelien, 10, and Nicolas's children Pierre, 26, Jean, 25, and Louis, 14 — and is also the first baby born to a sitting French president. We admired the French first lady's
buttoned-up maternity style
as she went about her official government business, as well as her
bikini style
while on vacation. We can't wait to see the first daughter's sure-to-be impeccable style now! Congratulations!