Earlier this week, rockstar mom Gwen Stefani [1] revealed that baby no. 3 is going to be yet another boy! "I was ready to hand over the crown, but I guess I am still queen of the house #itsaboy #surroundedbyboys," Stefani posted to her Instagram account [2], alongside this fun photo.
Are some moms destined to be mothers to boys? We don't know much about destiny, but while geneticists tell us that you have a 50/50 shot of having a boy or girl when you conceive, the odds appear to be in the boys' favor for some of our favorite Hollywood families (as opposed to these celeb families with only daughters [3]). While moms of sons do sometimes lament not having someone to hand their jewelry down to, as you'll see, these 12 parents of sons are perfectly happy with things just the way they are!
Source: Instagram user gwenstefani [4]
Elle Macpherson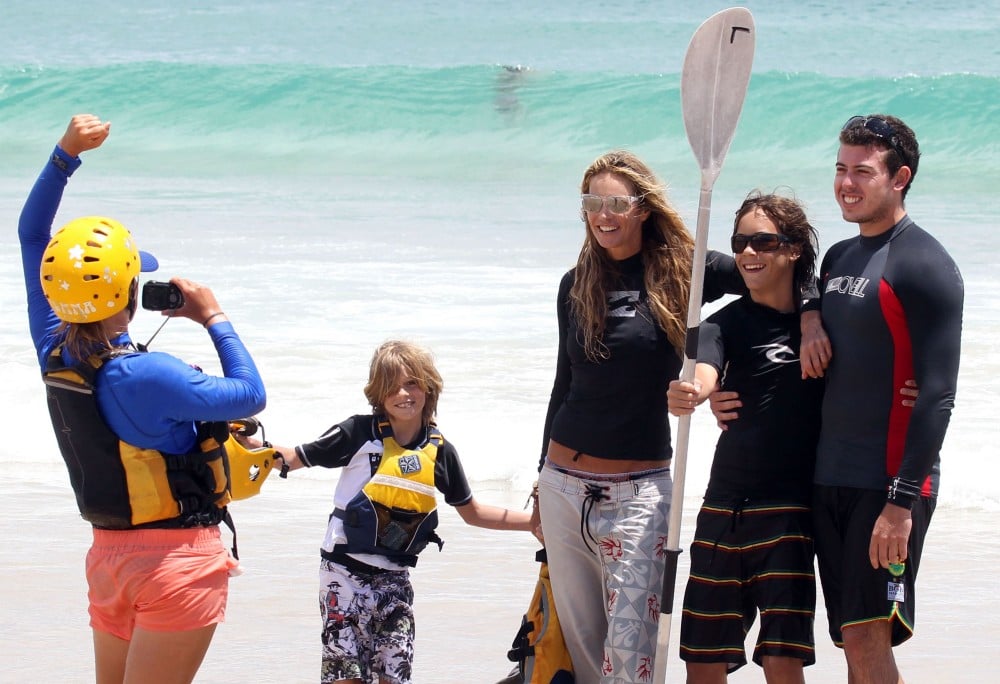 Elle Macpherson's sons — Flynn and Cy — probably won't inherit her nickname, "The Body," but they're frequently seen on the beach in swimsuits, too.
Melissa Joan Hart
Melissa Joan Hart knows she was supposed to be the mom of boys — she's mom to Bradon, Mason, and Tucker. She told OK Magazine [5], "Girls scare me. I think I'm a good 'boy' mom. I've never been a fan of pink — I don't think l've ever worn pink. There would be glitter everywhere. Trying to do my hair this morning took me an hour, and all I got was a ponytail. It would scare me having a girl."
Cate Blanchett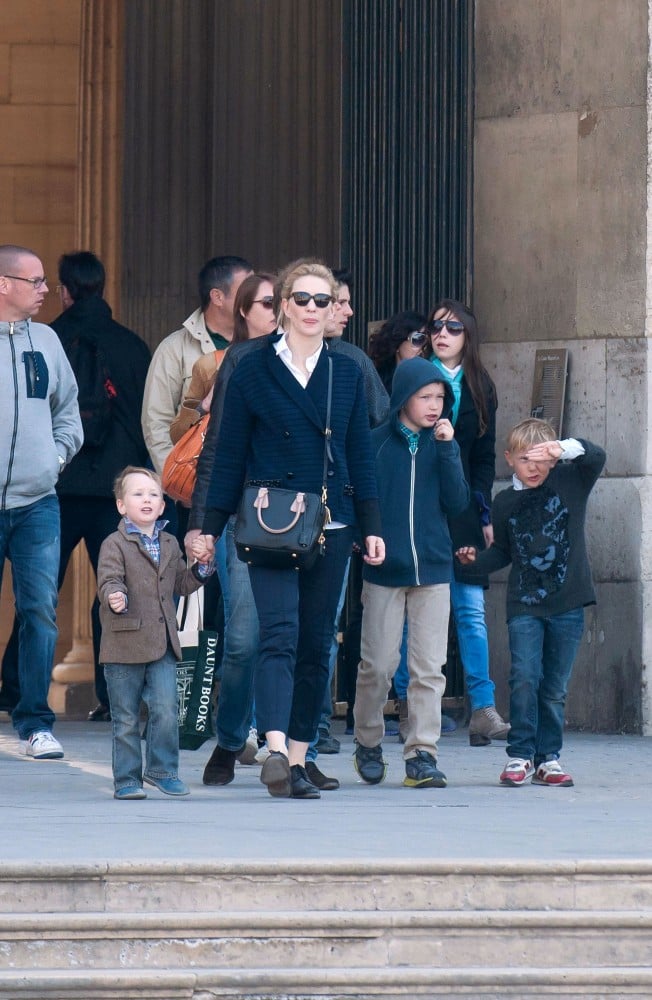 Cate Blanchett [6] has her hands full with three sons — Ignatius, Dashiell, and Roman. She once said [7], "Having boys is great. It's a neat position to be in and I love the high energy that comes along in raising boys. It's fun."
Kate Hudson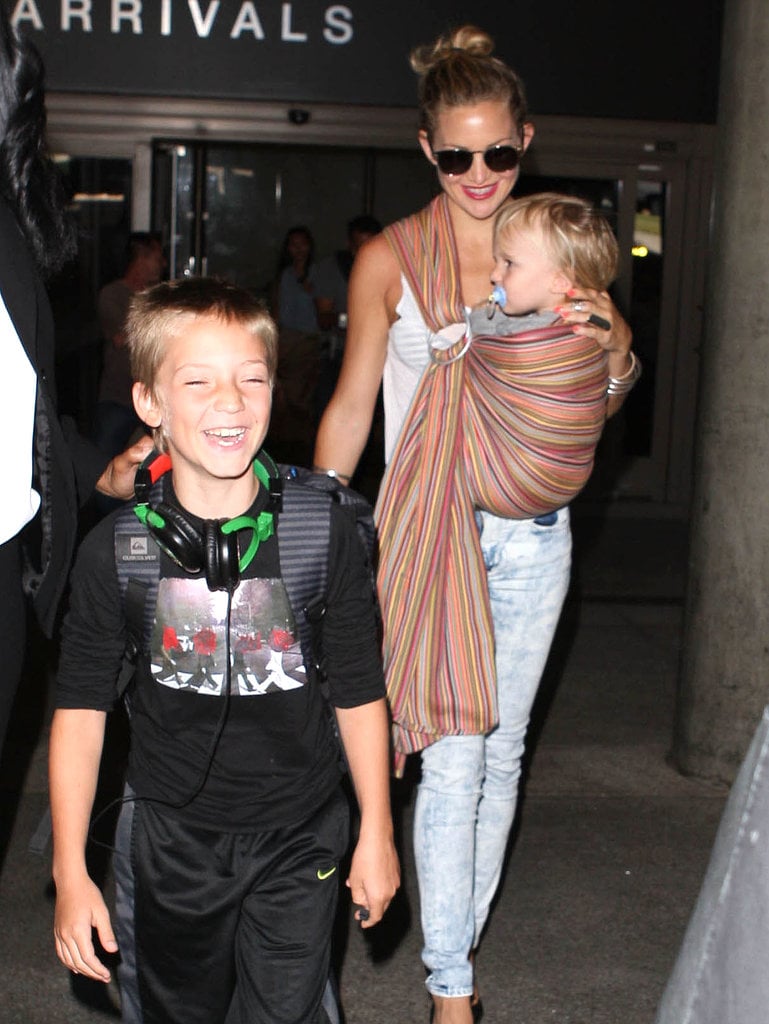 Seven years separate Kate Hudson [8]'s sons, Ryder and Bingham, but that doesn't mean she had time to slow down. About life with her sons, Kate said [9], "I've always lived an active lifestyle, and with two boys life has only gotten busier."
Russell Crowe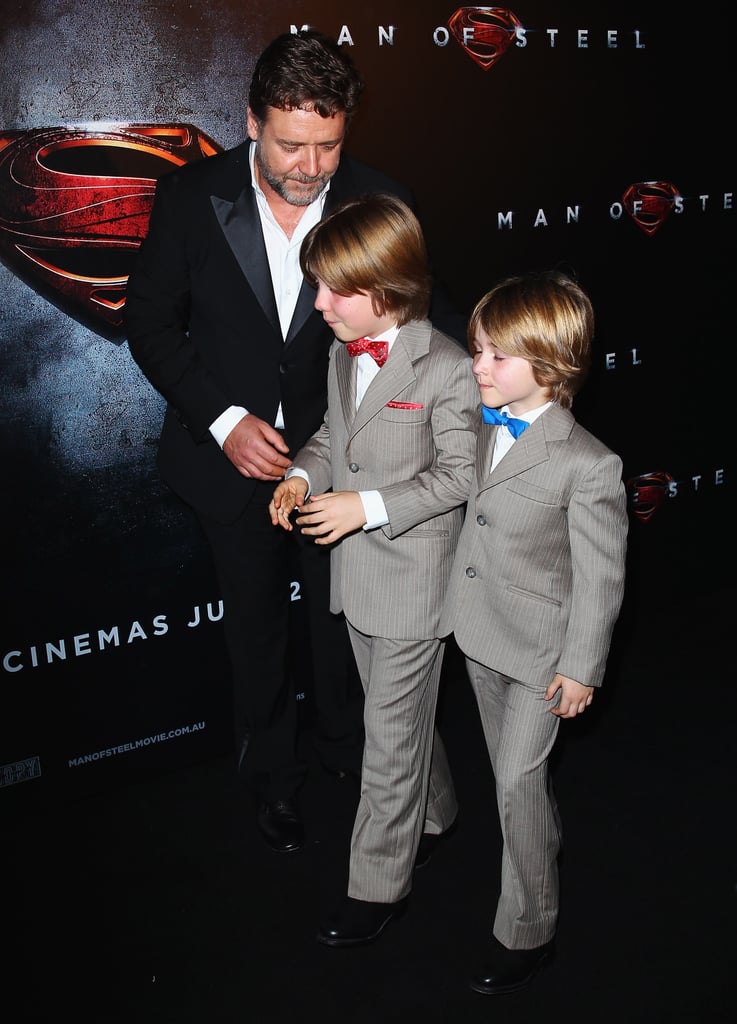 Tennyson and Charles Crowe add to the male factor in Russell Crowe [10]'s roost.
Britney Spears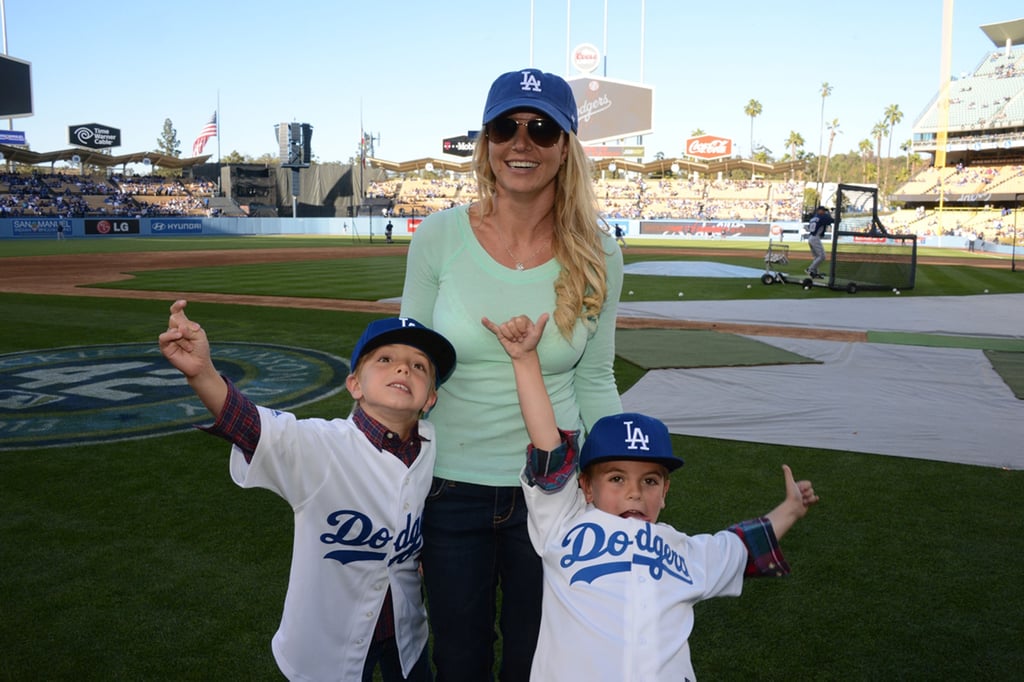 Britney Spears [11]'s sons, Jayden and Sean, have brought their mom to the baseball diamond — both professional and little league — through the years.
Gwen Stefani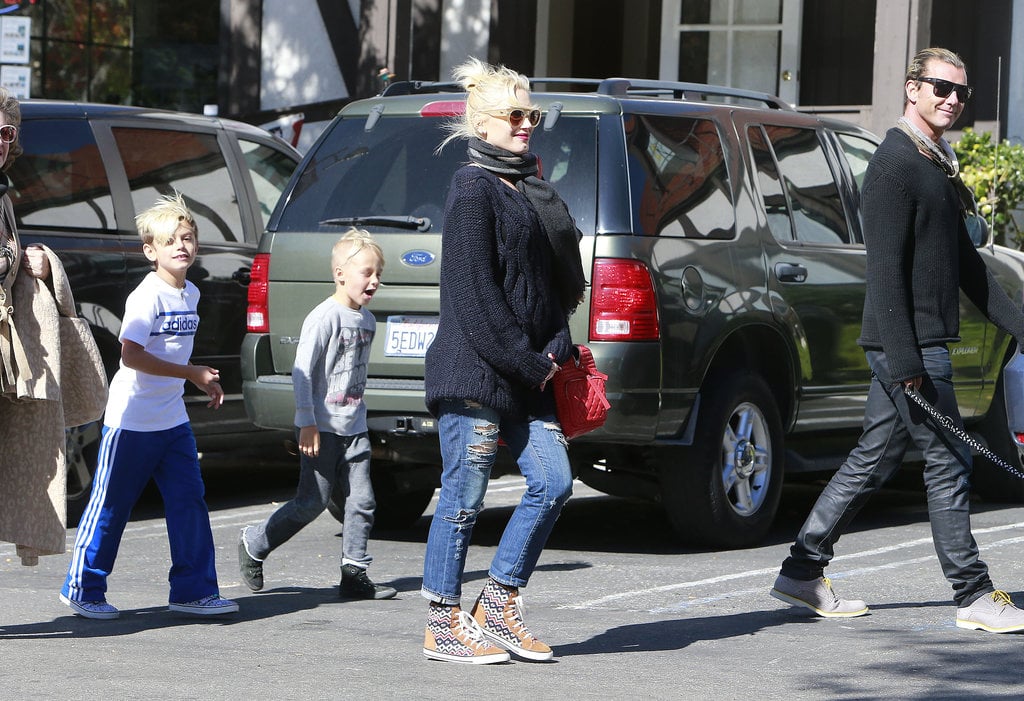 Between hubby Gavin Rossdale [12] and sons Kingston and Zuma, Gwen Stefani [13] is surrounded by handsome men, and soon, another little boy is going to join the Stefani-Rossdale Clan!
About being a mom to sons, Gwen's said, "Having two boys — there's a lot of energy. I mean, it does seem weird that I don't have a girl, but I feel like I'm running out of time . . . I'm not focusing on it right now, but it's not up to me anyway, you know? These things are miracles, so we'll see. Otherwise, the clothes are probably going to go to some girlfriend of Kingston's!"
Sheryl Crow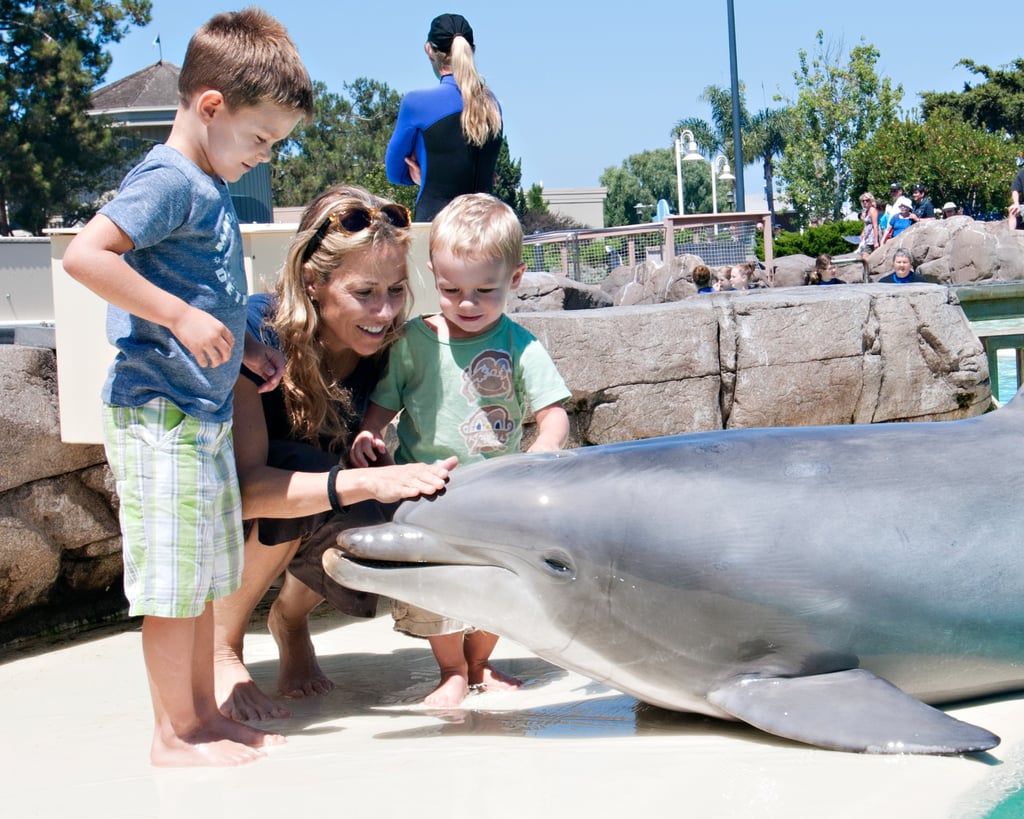 For Sheryl Crow [14], the idea of raising sons — Wyatt and Levi — wasn't something she envisioned. She said [15], "I never thought I'd be raising a boy by myself. Now that I'm three and a half years in and I see Wyatt going into a little testosterone phase, I'm like, 'Whoa!' But he has great role models. He sees his two uncles and his granddad often."
Usher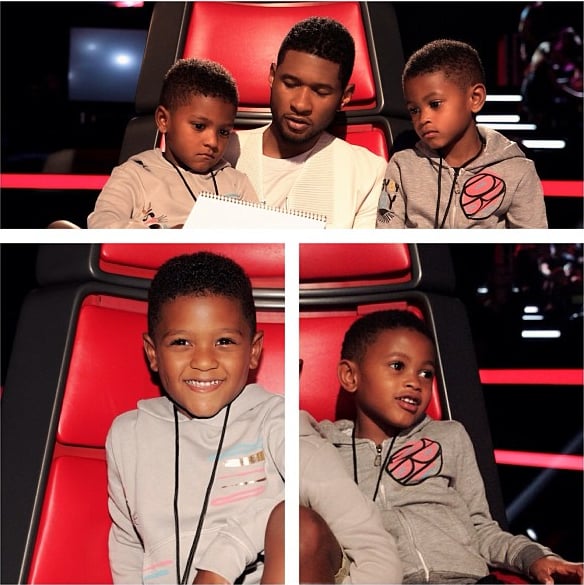 Usher [16] gained primary custody of his sons, Naviyd and Usher Raymond V, last Summer and promptly canceled his world tour to spend more time with them.
Source: Instagram user howuseeit [17]
Amy Poehler
It's no surprise that life's a barrel of laughs with Amy Poehler [18] and her two boys, Archie and Abel. About raising her boys, Amy said [19], "When mothers come over with daughters and we have playdates – my house is a little crazy; everyone's kind of running around, jumping off furniture – they'll bring their daughters over, and the daughters will be like, 'Should we sit in the corner and cooperate?' and my guys will be like, 'I made chocolate soup!' And they'll just make dirt soup; the girls are making a birdhouse out of organic materials."
Naomi Watts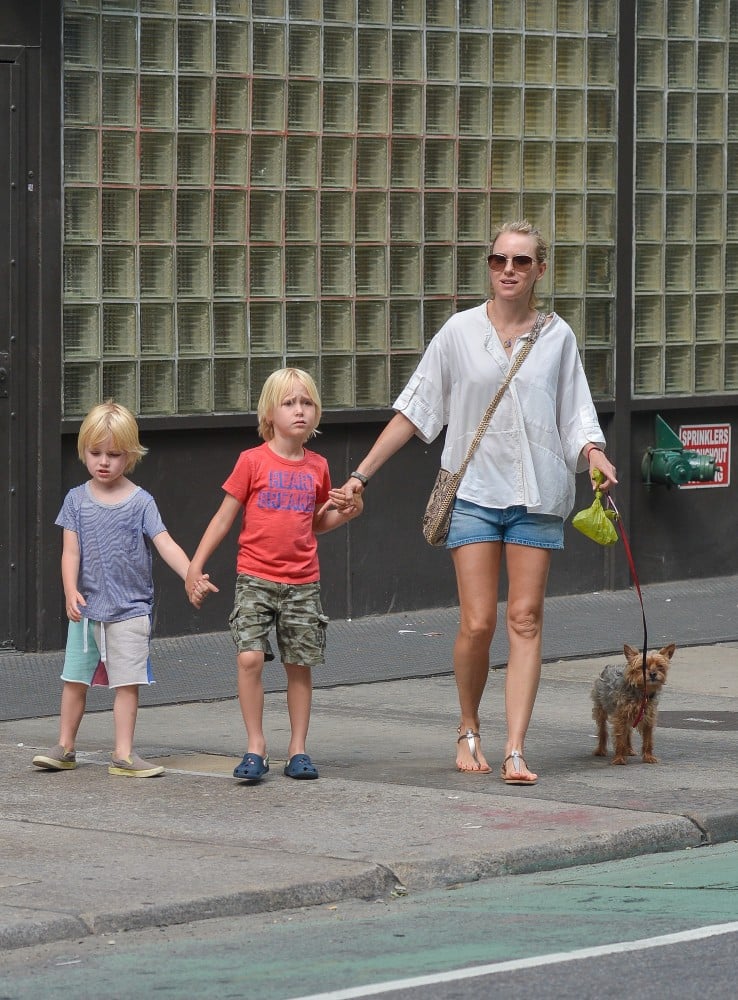 Naomi Watts [20]'s towhead sons, Samuel and Sasha, are perfect for her! The mom-of-two once said [21], "I grew up a tomboy. I had a big brother, so I never had dolls or girlie things. Despite the fact that they're the opposite sex, I feel that I can relate. The only thing I miss about not having girls is the pretty dresses, but I can do that with my niece."
Julie Bowen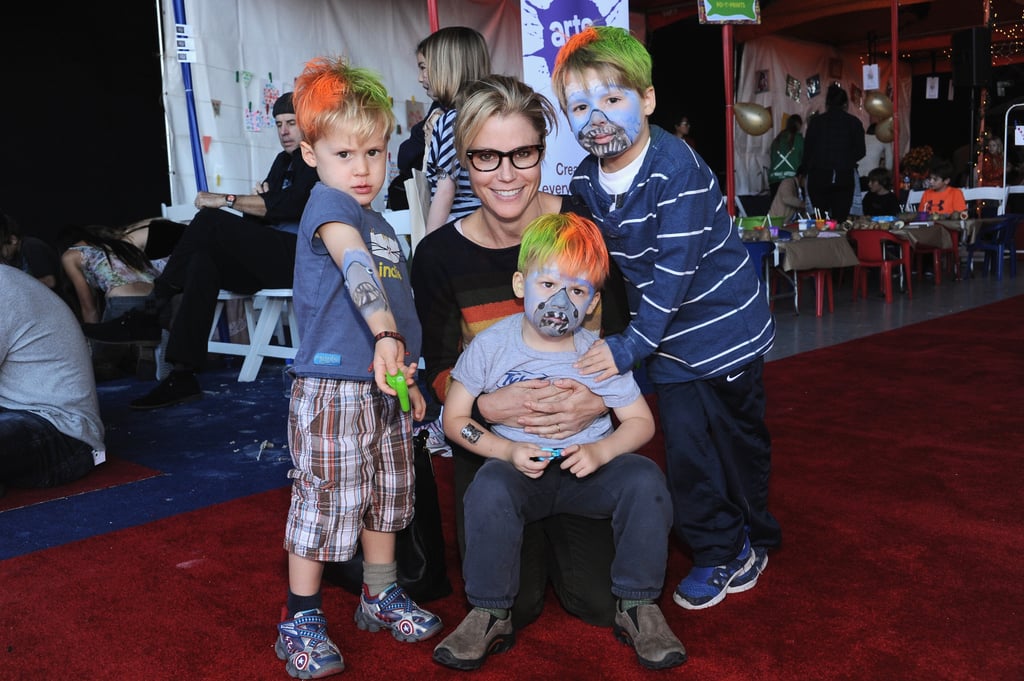 For Julie Bowen, being the mother of three sons — Oliver, Gus, and John, may be payback for her own childhood. She said [22], "It's all boys at my house. It's a lot of trucks, cars, and balls. There's no princesses or lipstick or shiny shoes. But it's okay, I love them anyhow . . . I grew up in a family of all girls so this is karmatic justice for torturing my father for so long. Now I'm the only female in the house of four males. This is just a taste of what he had to suffer for a long time"
Rachel Zoe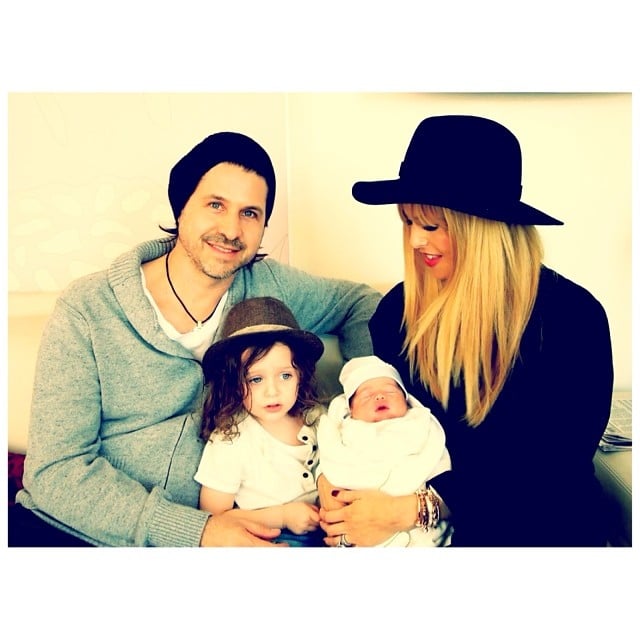 On Dec. 24, stylist extraordinaire Rachel Zoe [23] and her hubby Rodger Berman welcomed their second son, Kaius Jagger, to the family. Big brother Skyler will turn three in March.
Source: Instagram user rachelzoe [24]