The times, they are a-changin'! Once upon a time (just 50 years ago), in a land not too far away (Hollywood), having a child out of wedlock meant one thing: career-ending scandal. Not so anymore, where celebrities are just part of the growing trend of women — both coupled and single — who don't feel the need to be married before having a child. The Centers for Disease Control and Prevention [1] reports that out-of-wedlock births accounted for 41 percent of US births in 2009, and children are now more likely to have cohabiting parents than divorced ones [2].
What do you think? Would you have a child out of wedlock? [3] Or would you make a mad dash for the closest chapel and hope everyone buys the story that your 10-pound baby was three months premature? Keep reading for a list of 33 celebrities who bucked tradition and proudly bared their baby bump before marriage.
Source: Getty [4]
Jennifer Garner and Ben Affleck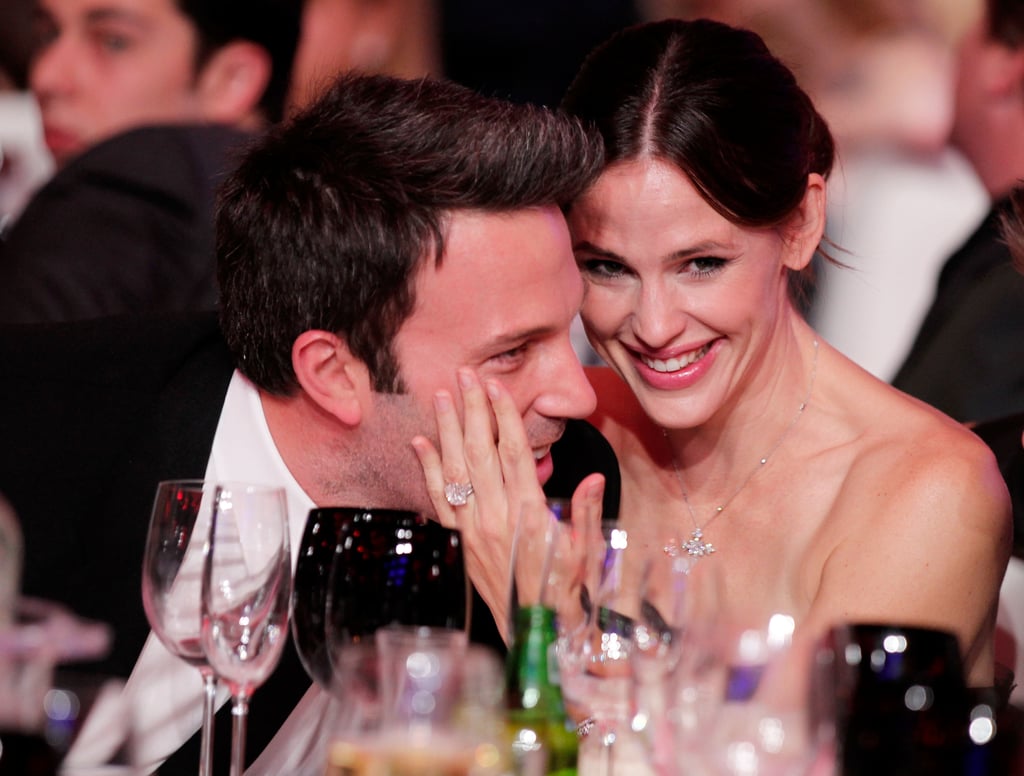 Jennifer Garner [5] and Ben Affleck [6] welcomed their third baby in 2012, but the couple married in July 2005 when Jennifer was pregnant with their first daughter, Violet Ann, born that December. They welcomed second daughter Seraphina Elizabeth Rose in 2009.
Halle Berry and Gabriel Aubry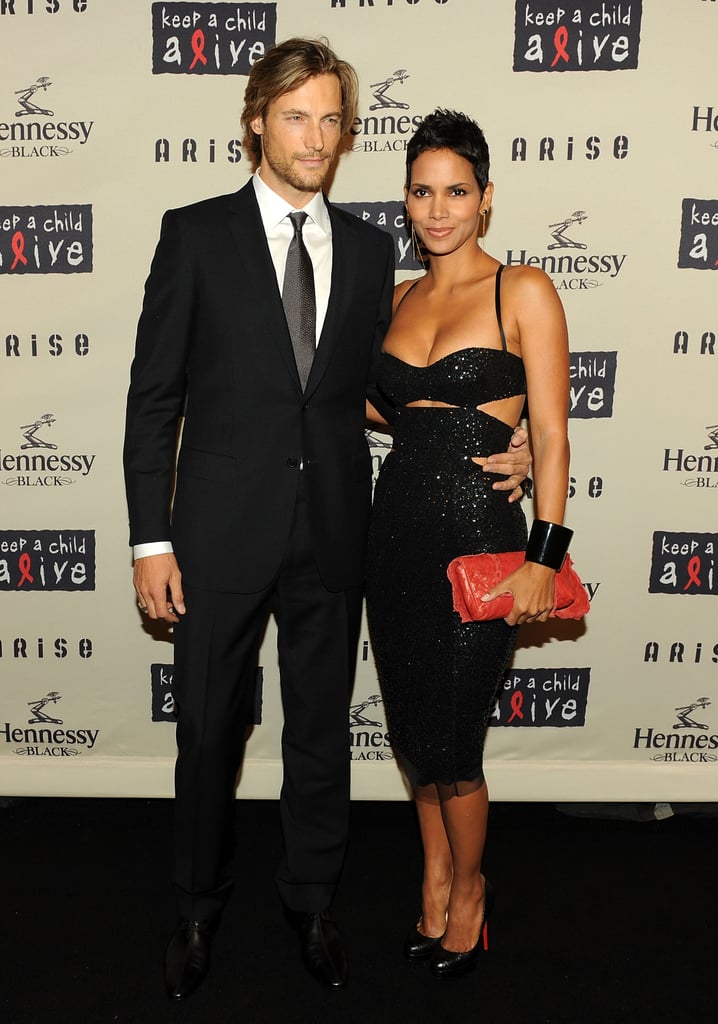 After less-than-positive experiences with marriage, Halle Berry [7] vowed never to marry again. But that didn't stop her from having Nahla Ariela Aubry in March 2008 with then-boyfriend Gabriel Aubry [8].
Naomi Watts and Liev Schreiber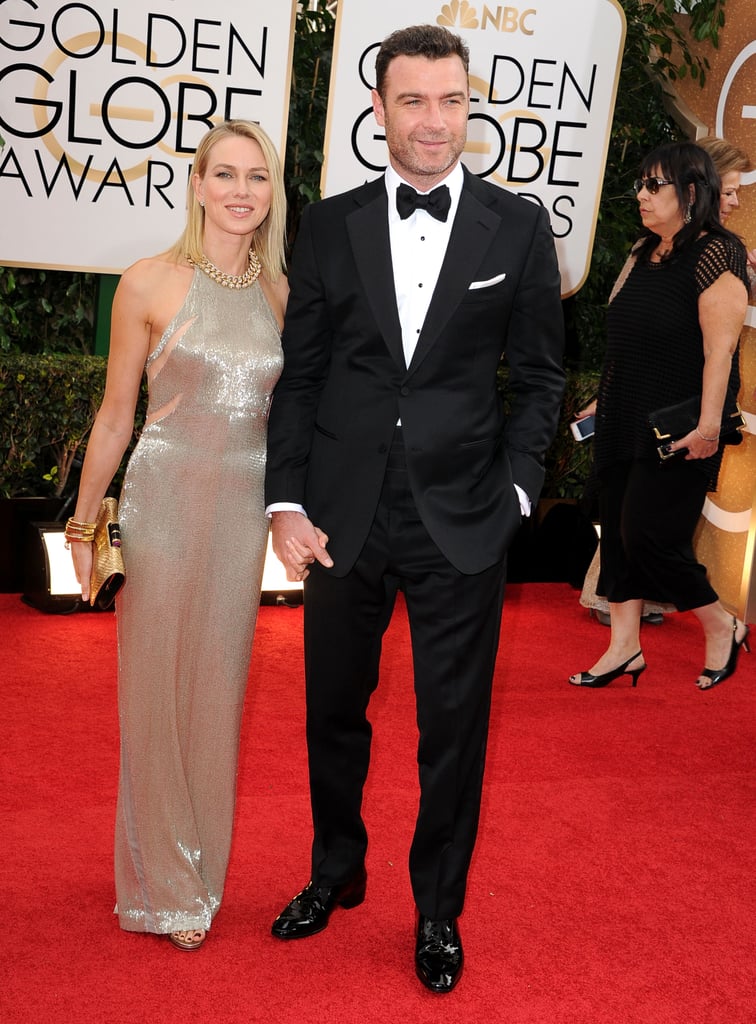 Dating since 2005, Naomi Watts and Liev Schreiber have two boys — Alexander "Sasha" Schreiber, born in 2007, and Samuel Kai Schreiber, born in 2008. Watts has been vocal about her views on marriage. Speaking to Parade in 2009, Naomi said [9]:

"It's not like I've grown up having this dream of a fairy-tale wedding. My mother married twice and had two divorces. And Liev comes from the same kind of background. Maybe one day we'll just wake up and go, 'Hey, let's do this.' And maybe not. He and I have a family. We're very much together. We just don't have that certificate, and that's okay with both of us. He gave me a beautiful ring, although I'm not wearing it right now."
Goldie Hawn and Kurt Russell
The original unmarried Hollywood couple, Goldie Hawn [10] and Kurt Russell have avoided getting married since they began dating in 1983. Their son, Wyatt Russell, was born in 1986.
Madonna and Guy Ritchie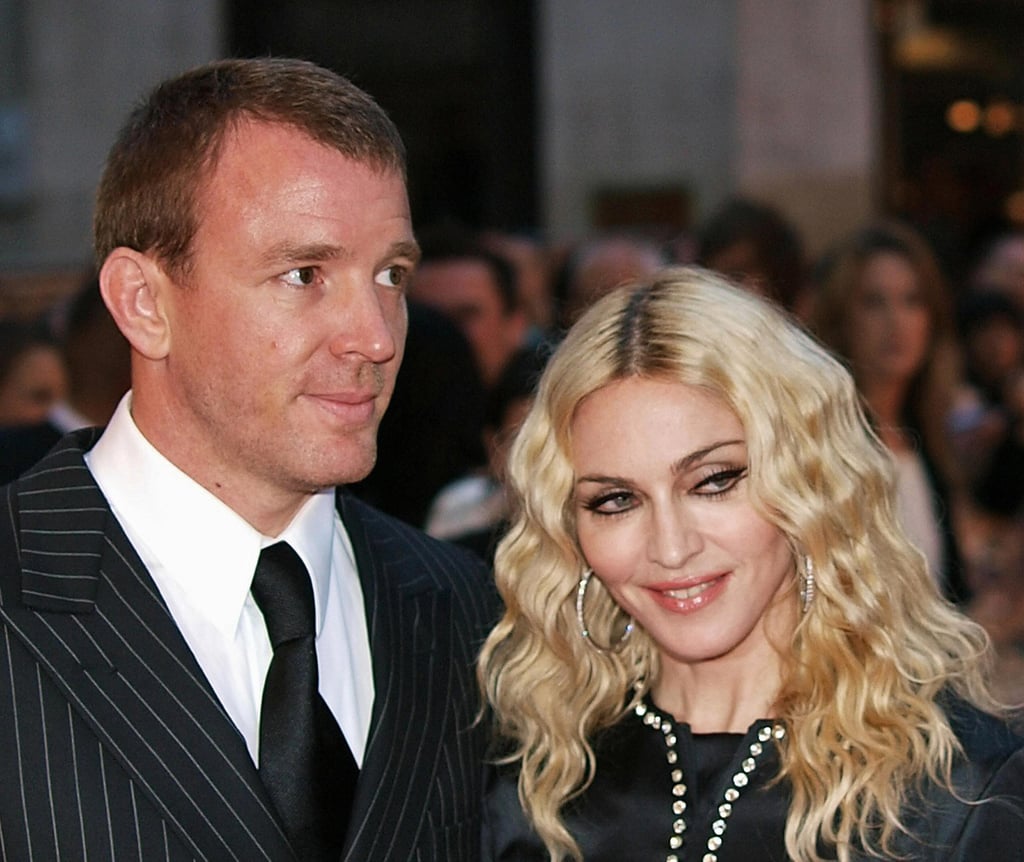 Never one to stand on tradition, it shouldn't have been a surprise to anyone when Madonna [11] announced her pregnancy with then-boyfriend Guy Ritchie [12]. Baby Rocco, born in 2000, was the second baby born to the unwed Material Girl. Madonna's first child, Lourdes, was fathered by the singer's personal-trainer boyfriend, Carlos Leon, in 1996. Ritchie and Madonna did wind up marrying four months after Rocco's birth, but the couple split in 2008.
Matthew McConaughey and Camila Alves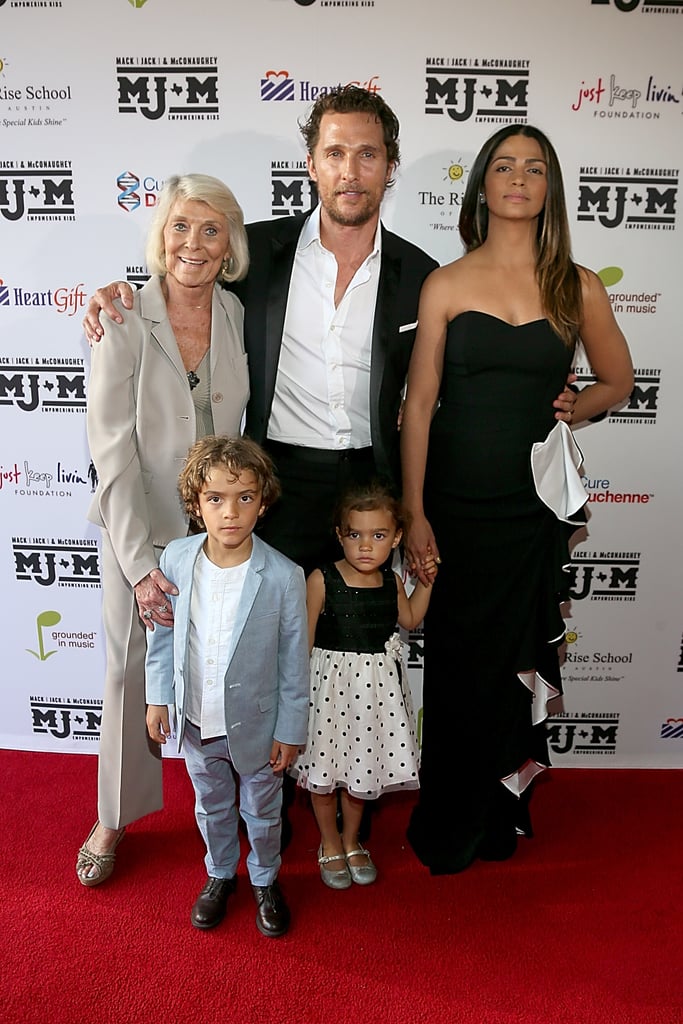 The shirtless [13] wonder that is Matthew McConaughey [14] and stunning Camila Alves have three children — son Levi, born in 2008 [15], daughter Vida, born in 2010 [16], and son Livingston, born in 2012 — but only walked down the aisle in 2012.
Mark Wahlberg and Rhea Durham
Mark Wahlberg and Rhea Durham got hitched [17] with daughter Ella Rae and sons Michael and Brendan by their side in 2009. The Wahlbergs welcomed their fourth child, daughter Margaret Grace, in 2010.
Nicole Richie and Joel Madden
In January 2008, superhip unmarried couple Nicole Richie [18] and Joel Madden [19] had their first baby, Harlow Winter Kate. Their little boy, Sparrow James Midnight, came along in September 2009, but it wasn't until 2010 that the parents opted to make it official — with their gorgeous kids serving as flower girl and ring bearer at the wedding [20].
Angelina Jolie and Brad Pitt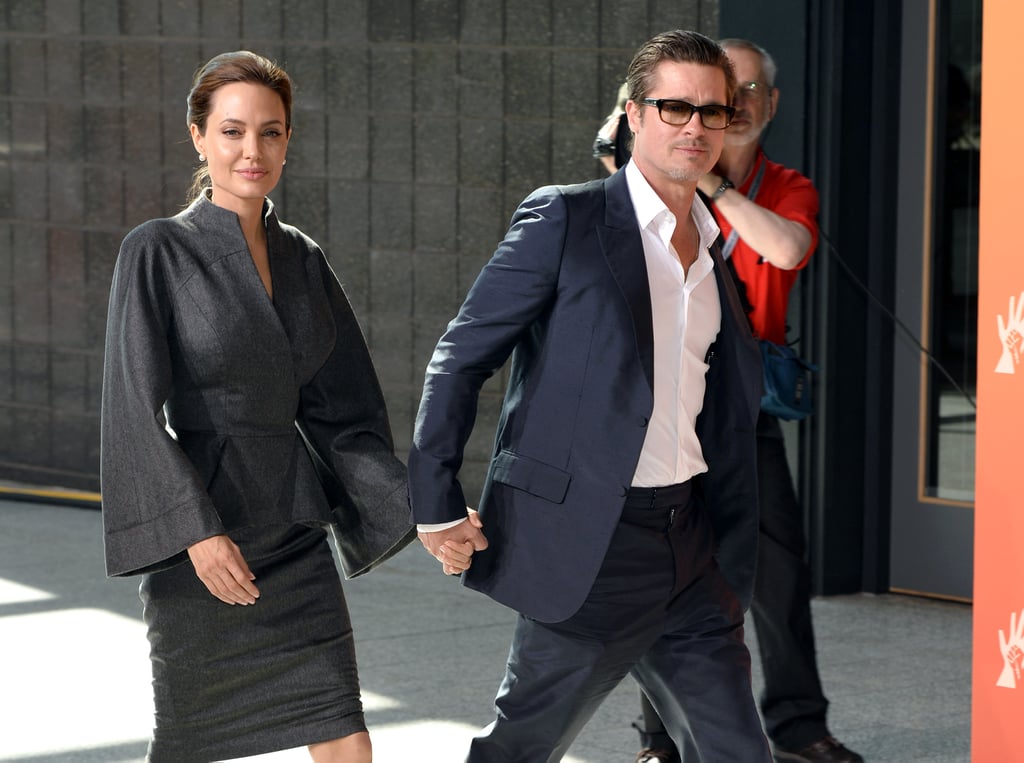 Shaping up to be the Goldie and Kurt for a new generation, Angelina Jolie [21] and Brad Pitt [22] have six children. The couple got engaged in 2012, but despite endless media speculation, they have no immediate plans to wed.
Linda Evangelista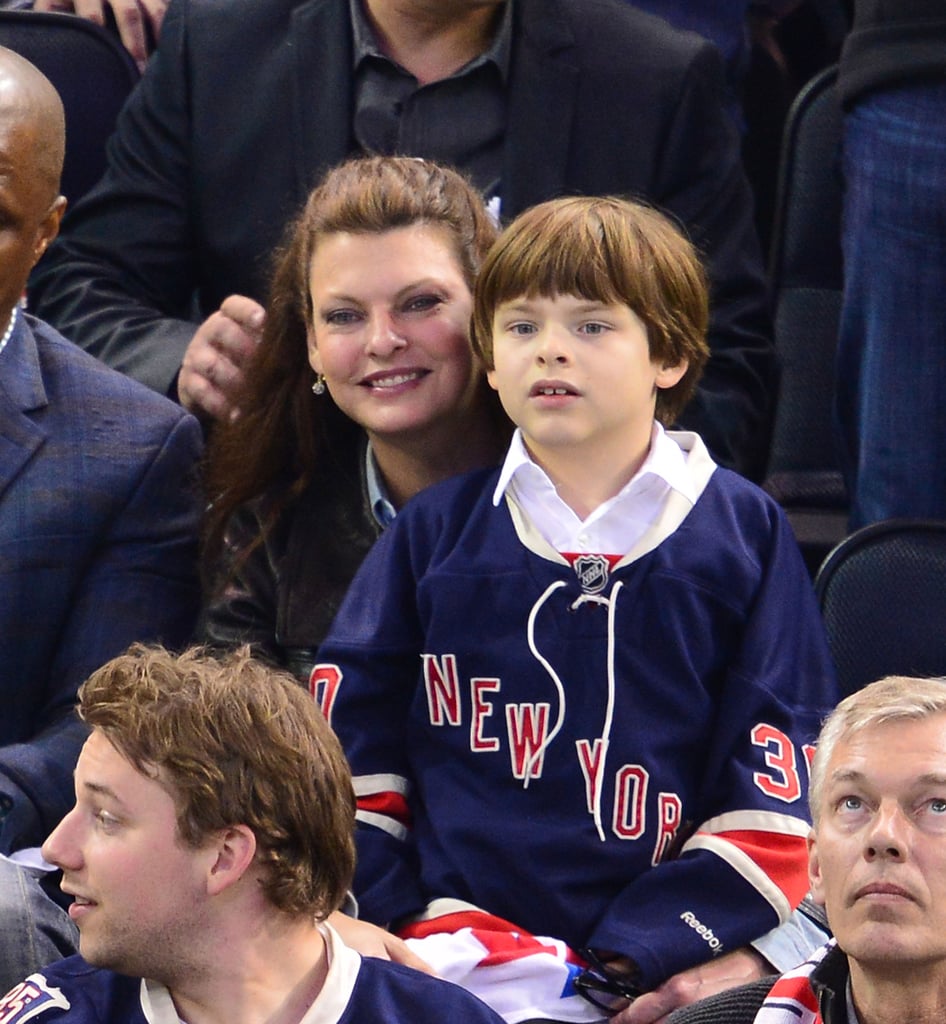 Awkward! After years of denial, Linda Evangelista finally revealed the paternity of her then-4-year-old boy, Augustin James, to be none other than Salma Hayek [23]'s husband, Francois-Henri Pinault. (Hayek and Pinault were reportedly "on a break" when baby Augie was conceived.)
Padma Lakshmi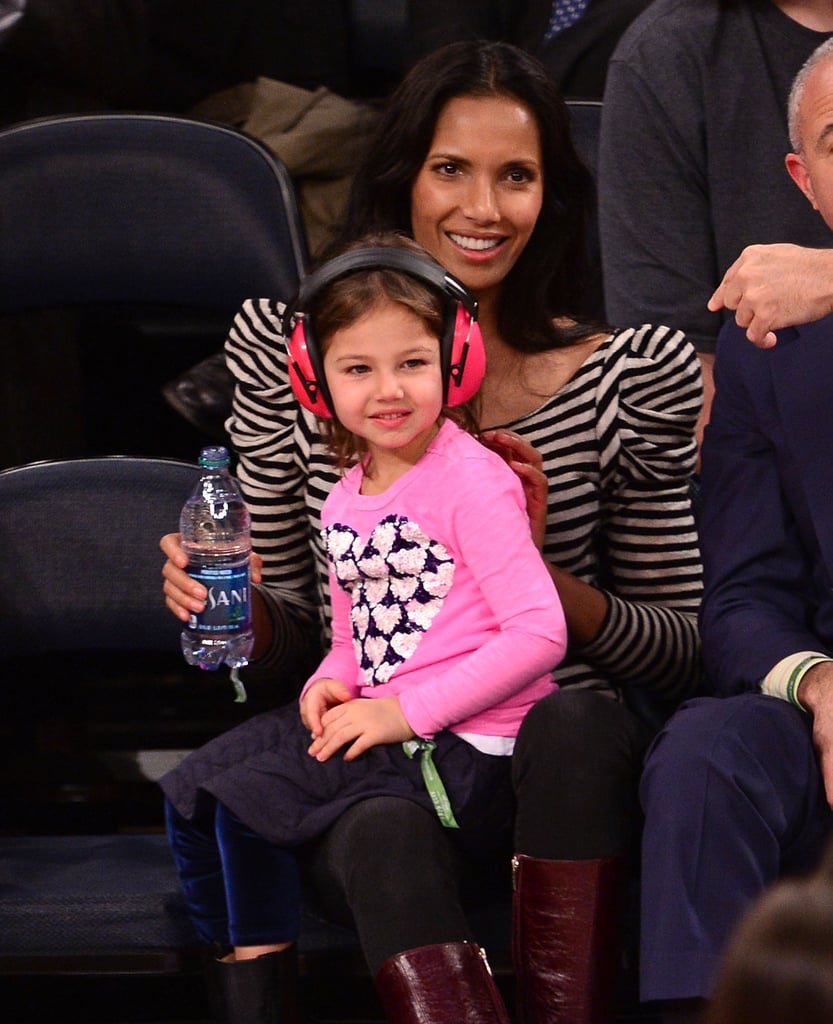 After years of struggling with endometriosis [24], Padma Lakshmi gave birth to a baby girl, Krishna Thea Lakshmi, in February 2010. Though Lakshmi tried to keep the paternity a secret [25] during her pregnancy and after the birth, Lakshmi's ex Adam Dell was revealed as the father soon after the birth.
Katie Holmes and Tom Cruise
In 2006, after a mere six months of dating, Katie Holmes [26] and Tom Cruise [27] announced that they were expecting their first child. Daughter Suri Cruise was born in April 2006 — six months before the couple's elaborate Italian wedding [28].
Ashlee Simpson and Pete Wentz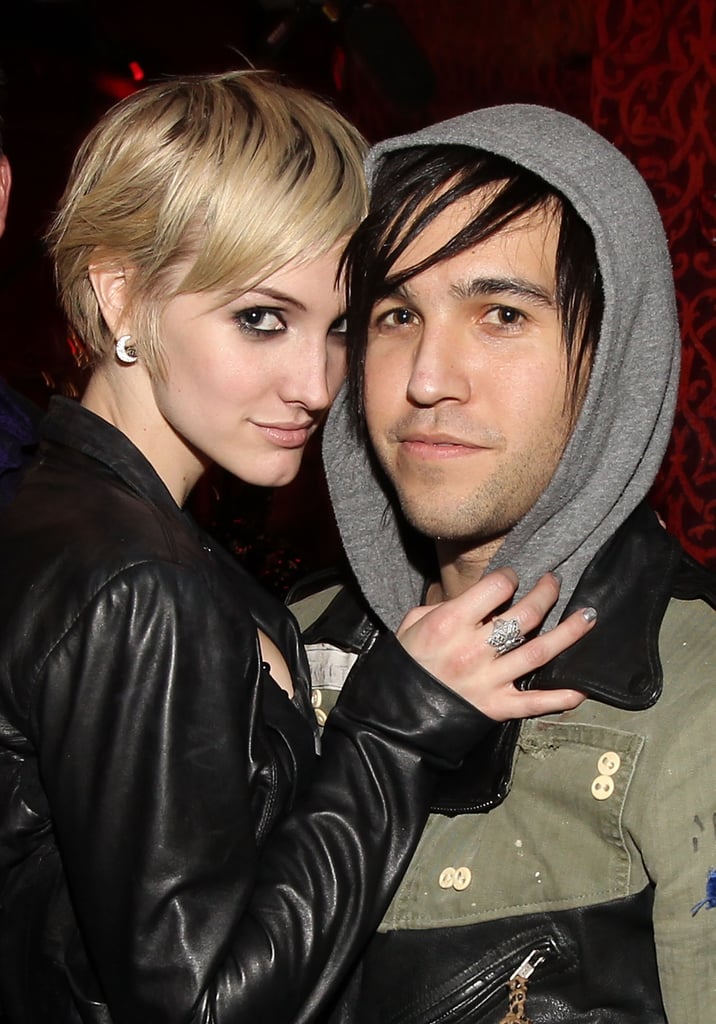 Ashlee Simpson [29] and Pete Wentz [30] wed in March 2008 — and had son Bronx Mowgli a mere few months later. They later divorced in 2011.
Johnny Depp and Vanessa Paradis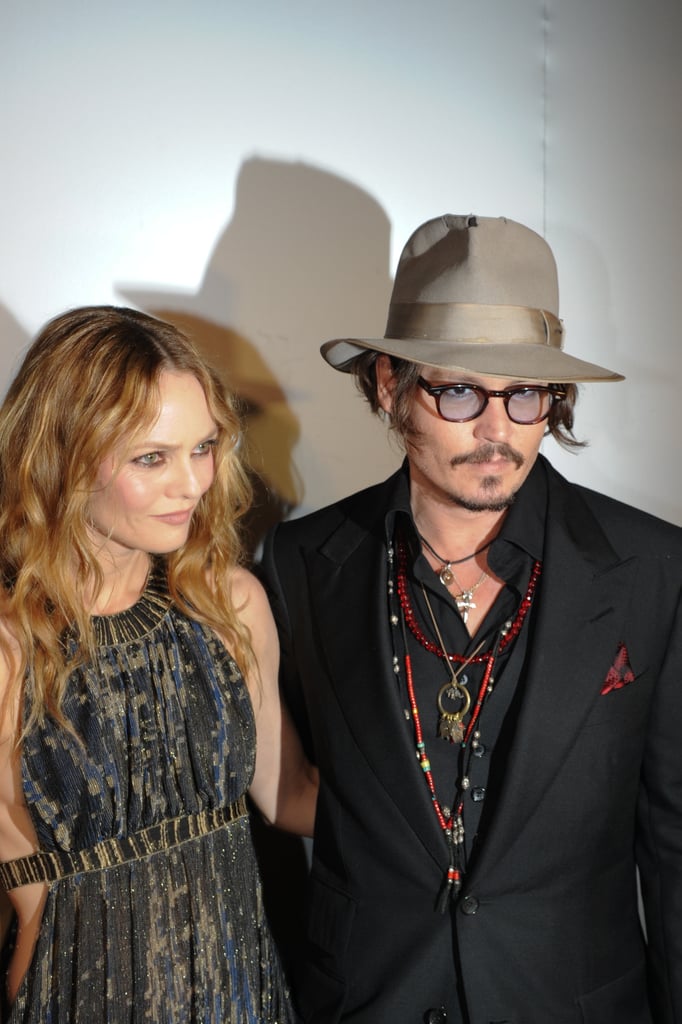 Another unmarried couple, Johnny Depp [31] and French model Vanessa Paradis have two children: Lily-Rose Melody Depp, born in 1999, and John Christopher "Jack" Depp III, born in 2002. However, they separated in 2012.
Jessica Alba and Cash Warren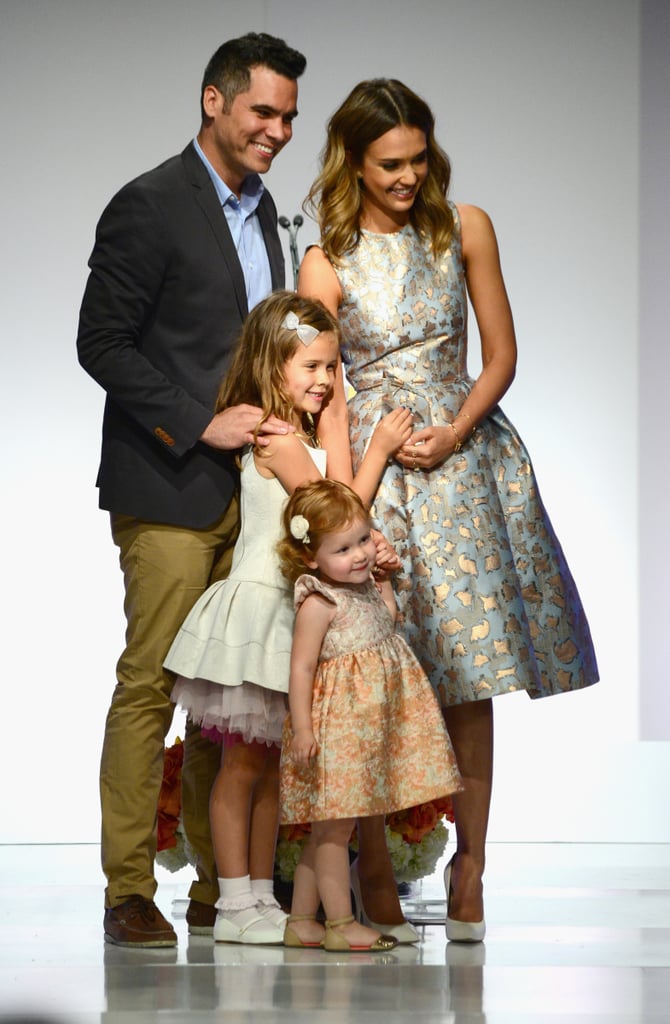 Now married, Jessica Alba [32] and Cash Warren welcomed their first lil girl, Honor Marie Warren [33], in 2008 prematrimony. Their second daughter, Haven Garner Warren [34], was born several years after the couple married.
Kate Hudson and Matthew Bellamy
Following in the footsteps of her famously unmarried mother, Goldie Hawn [35], Kate Hudson [36] and rocker fiancé Matthew Bellamy welcomed baby Bingham Hawn Bellamy [37] while unhitched.
Natalie Portman and Benjamin Millepied
Former presidential candidate Mike Huckabee's public disapproval [38] didn't put a damper on the July 2011 birth of baby Aleph, Natalie Portman [39]'s baby boy with now-husband Benjamin Millepied.
Salma Hayek and Francois-Henri Pinault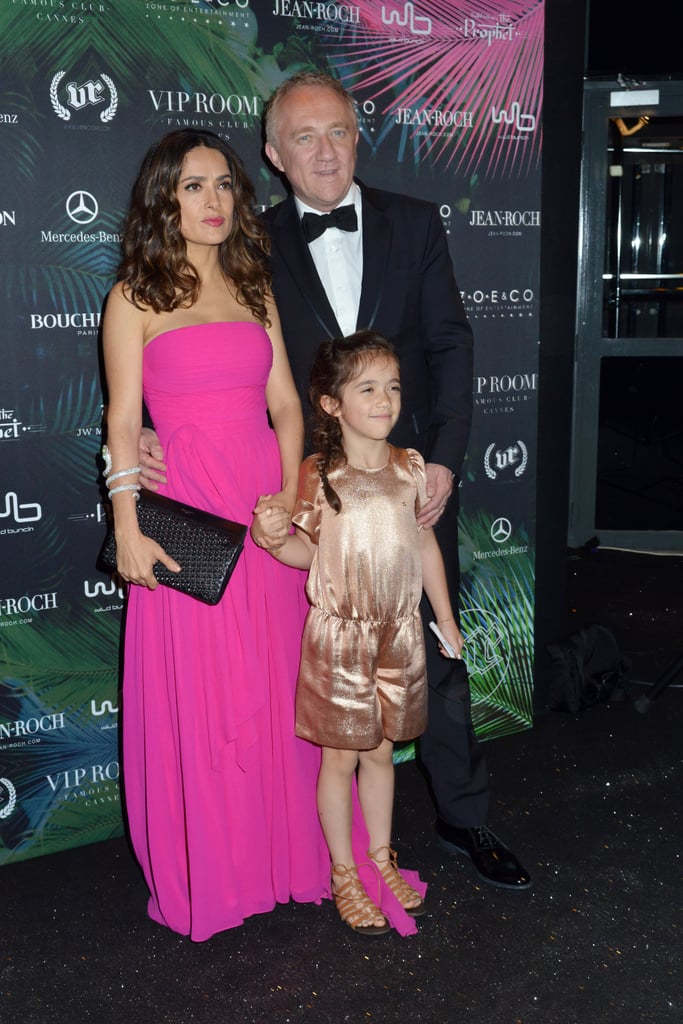 Now married, Salma Hayek [40] and Francois-Henri Pinault had daughter Valentina Paloma in 2007.
Selma Blair and Jason Bleick
Maternity style icon Selma Blair [41] and her then-fashion designer boyfriend Jason Bleick welcomed son Arthur Saint Bleick in July 2011.
Sienna Miller and Tom Sturringe
In July 2012, Sienna Miller [42] and fiancé Tom Sturridge welcomed a daughter, Marlowe, with no signs of an impending wedding [43].
Amy Adams and Darren Le Gallo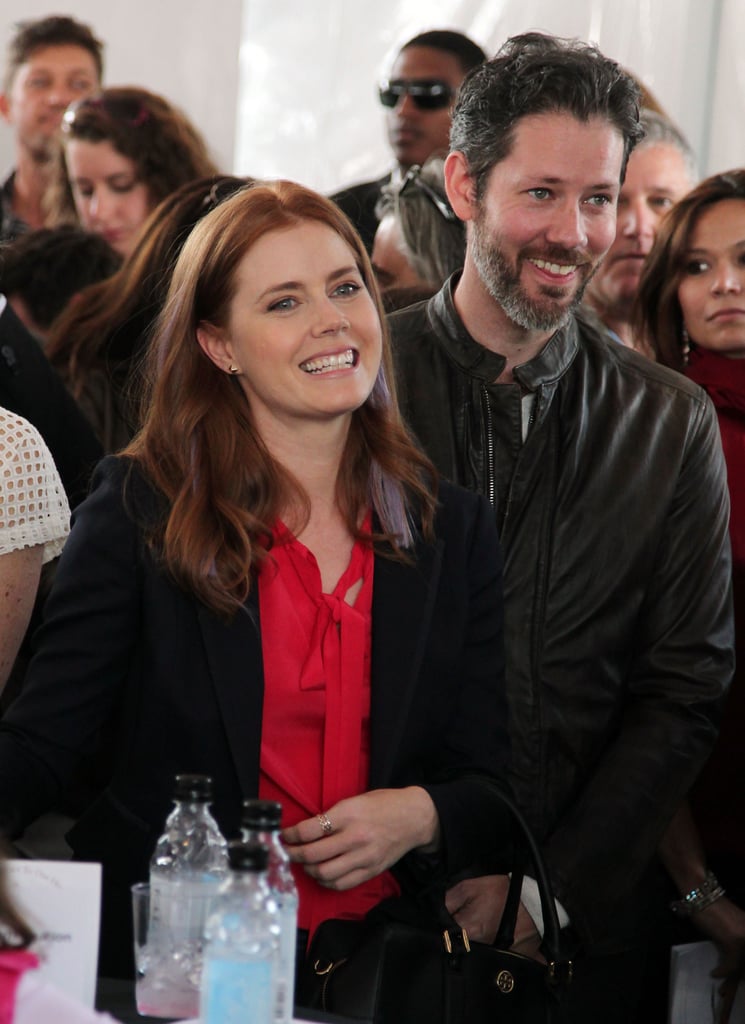 Amy Adams [44] and Darren Le Gallo got engaged in April 2008 and welcomed baby Aviana in May 2010.
Adele and Simon Konecki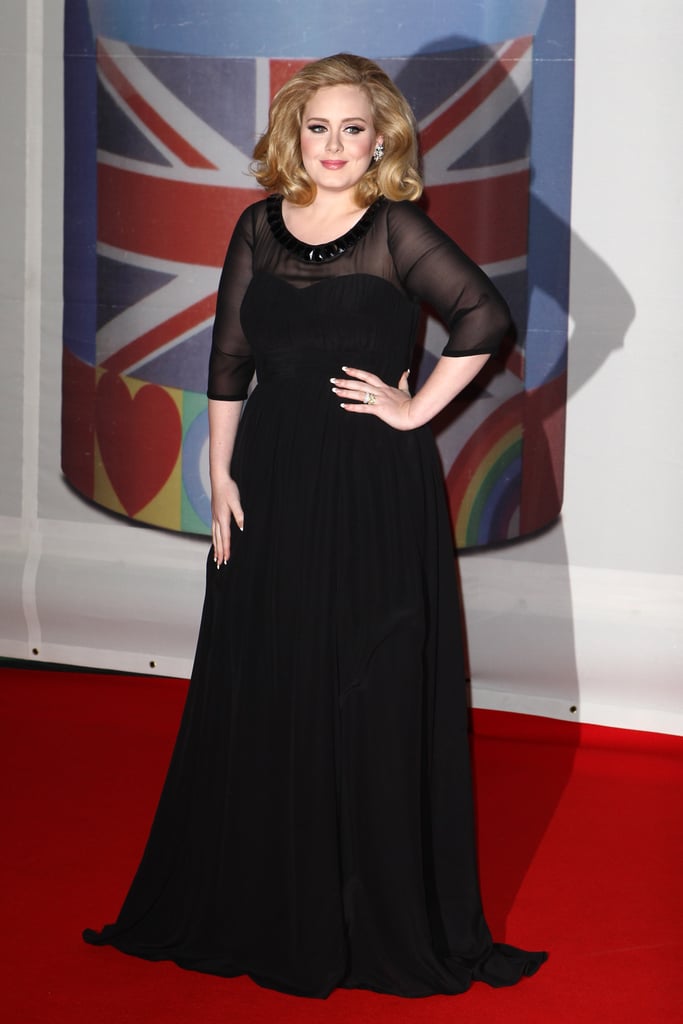 Despite countless rumors, Adele and boyfriend Simon Konecki have not married. In October 2012, the couple did welcome their first child.
Kourtney Kardashian and Scott Disick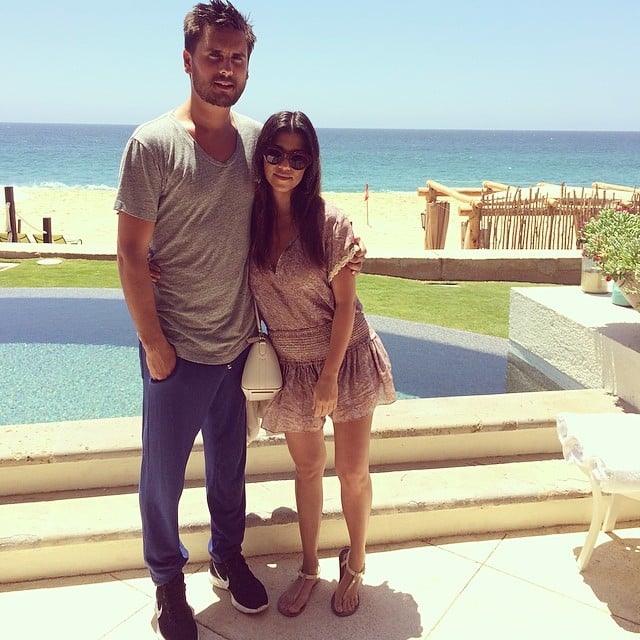 Despite the extravaganzas that were little sis Kim Kardashian [45]'s weddings, Kourtney Kardashian is in no rush to walk down the aisle with live-in boyfriend Scott Disick, father of their son, Mason Dash, born in December 2009, and Penelope Scotland, born in 2012. The couple is now expecting baby number three.
Source: Instagram user Kourtneykardash [46]
Jessica Simpson and Eric Johnson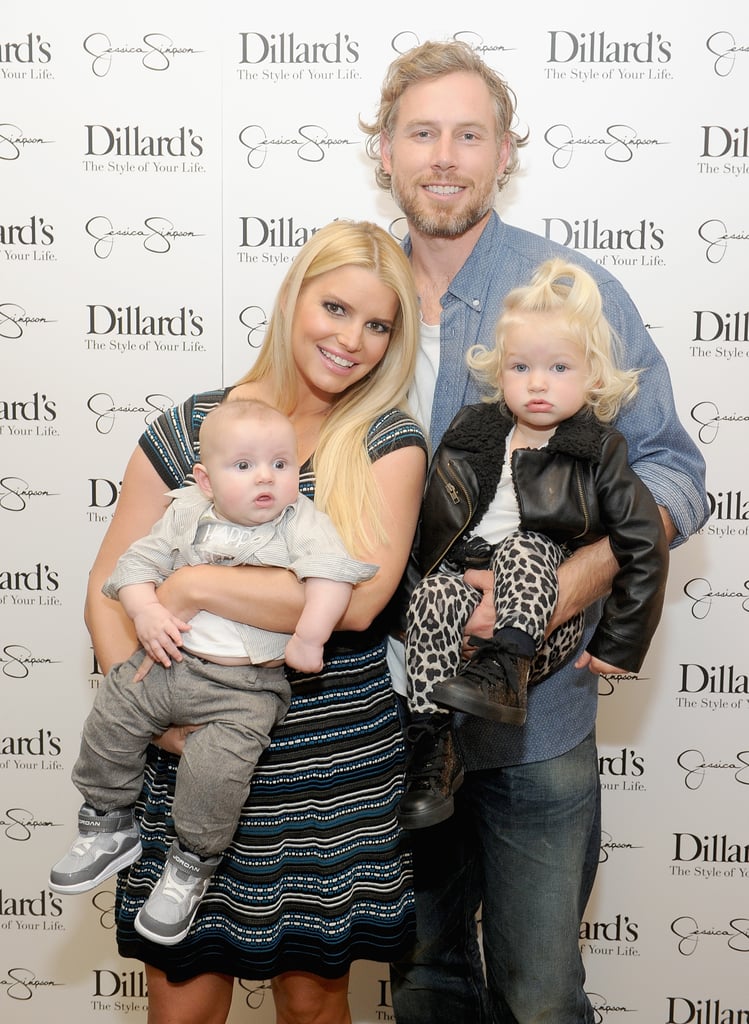 Jessica Simpson [47] and Eric Johnson announced their engagement in November 2010 but still hadn't made it down the aisle when they welcomed baby Maxwell Drew in May 2012 or Ace Johnson in June 2013. The couple's wedding [48] is planned for July 5, 2014.
Alicia Keys and Swizz Beatz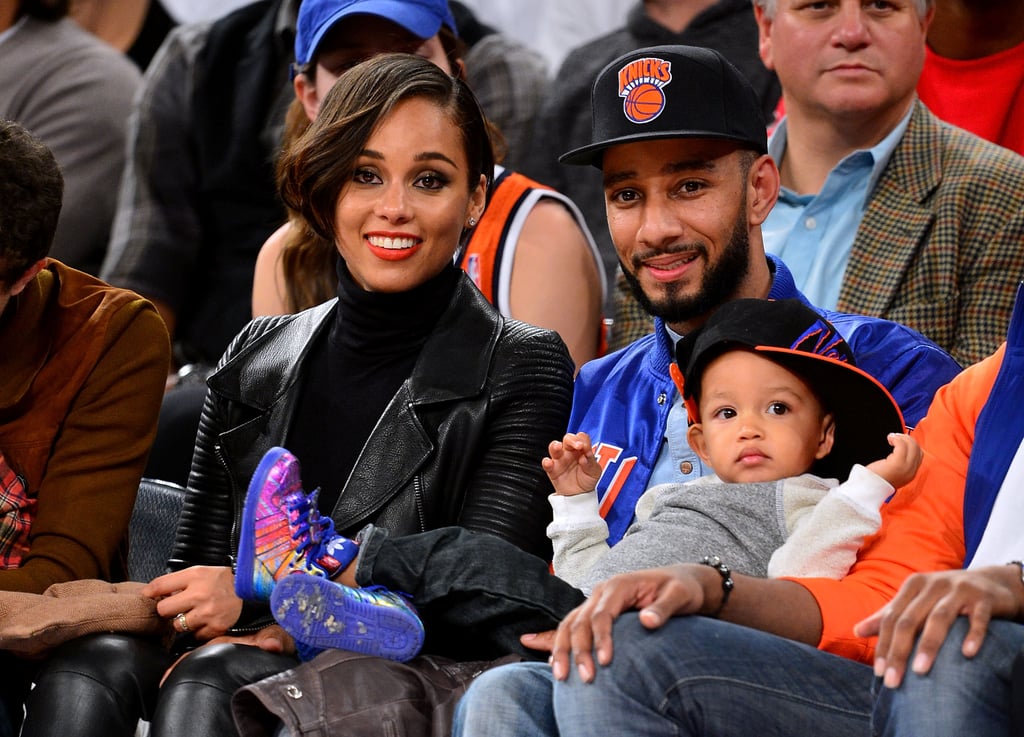 In May 2010, Alicia Keys [49] and Swizz Beatz announced their engagement and pregnancy at the same time. They celebrated their marriage on July 31, 2010, and welcomed baby Egypt in October.
Kristin Cavallari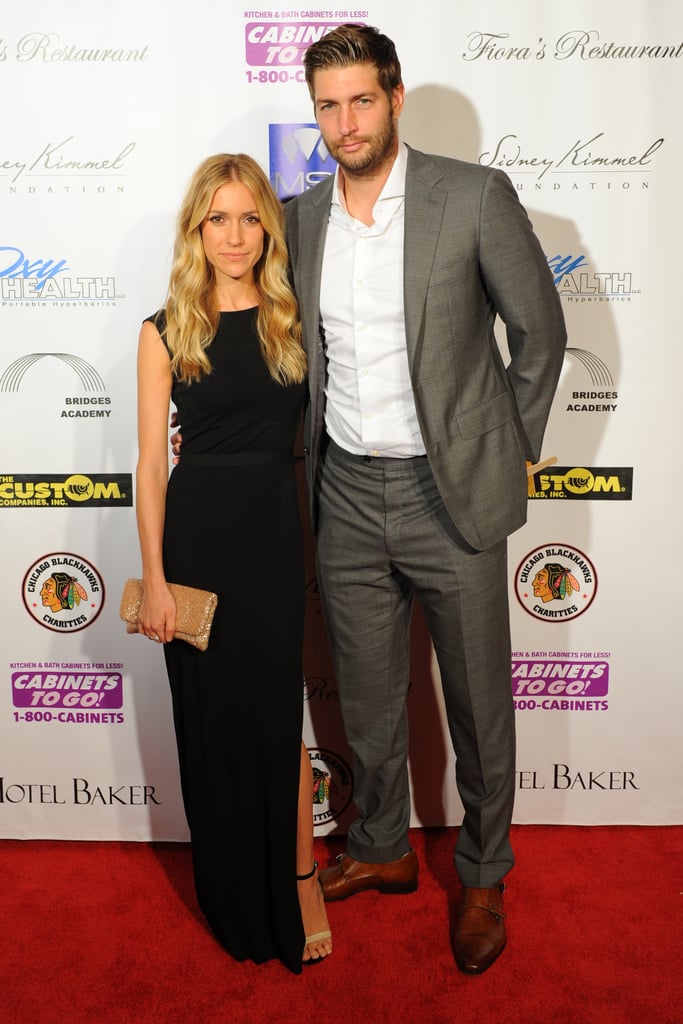 In August 2012, Kristin Cavallari [50] and her Chicago Bears quarterback fiancé, Jay Cutler, welcomed a son, Camden Jack. The couple discussed the fact that they hadn't planned on having children before marriage but were thrilled to welcome their son. About plans to get married, she said [51], "Everything is planned and ready to go, but that's all I'm going to tell you." In June 2013, the couple married, and they welcomed a second son, Jaxon Wyatt, in May 2014.
Kristen Bell and Dax Shepard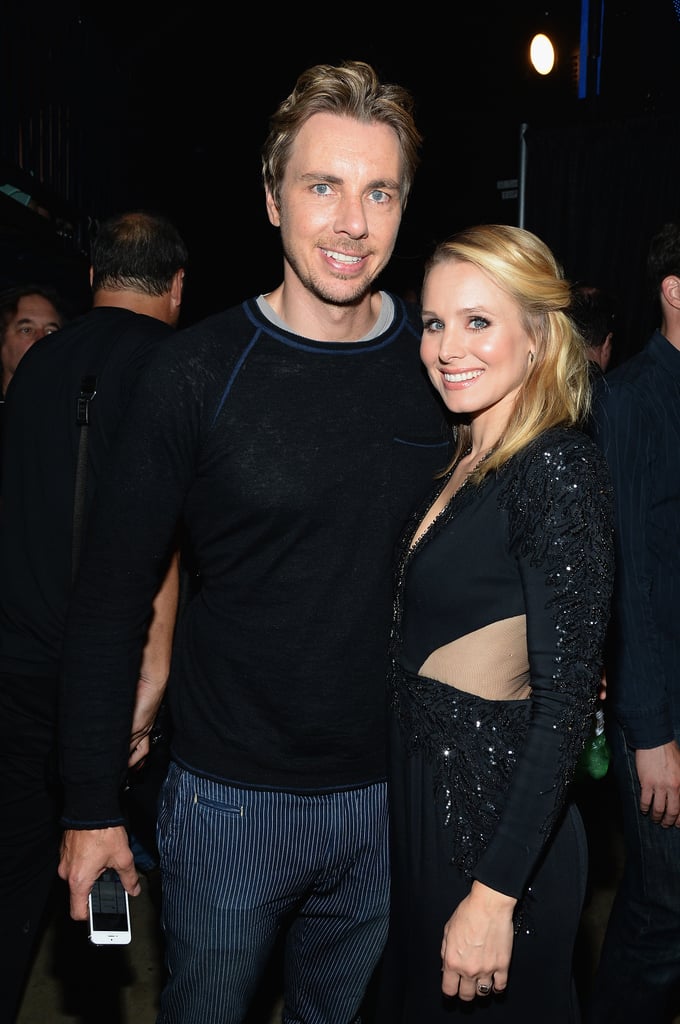 Kristen Bell [52] and Dax Shepard became engaged in 2010 but didn't have any solid plans to marry when they announced her pregnancy in Fall 2012. The couple welcomed their daughter, Lincoln, in March 2013 and wed later that year. Dax and Kristen recently announced that they are expecting baby number two.
Kim Kardashian and Kanye West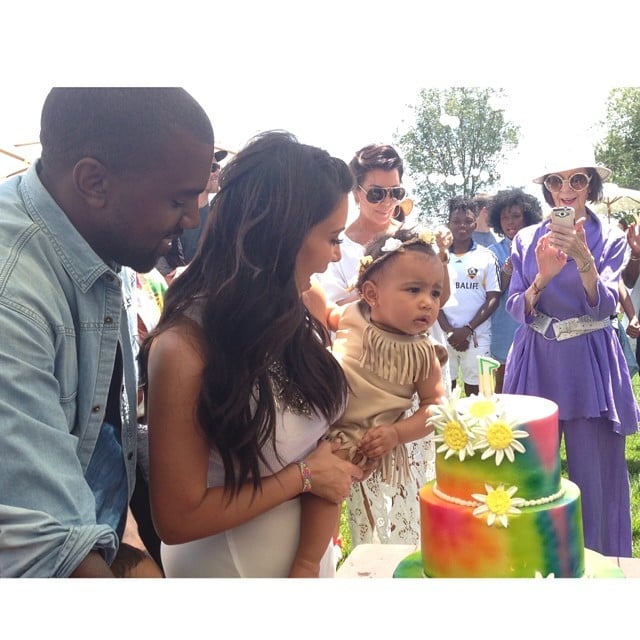 Though still not divorced from her first husband, Kim Kardashian announced her impending arrival with Kanye West around Christmas 2012. Kim said she always thought she'd tie the knot before having a baby, unlike her sister Kourtney. Kim said: [53]
"I was like, You're not married! How could you do this?' I was really firm and strict. But she was like, 'Marriage isn't what I want.' And later, I realized she had a better family life than I did."
Source: Instagram user kimkardashian [54]
Hayden Panettiere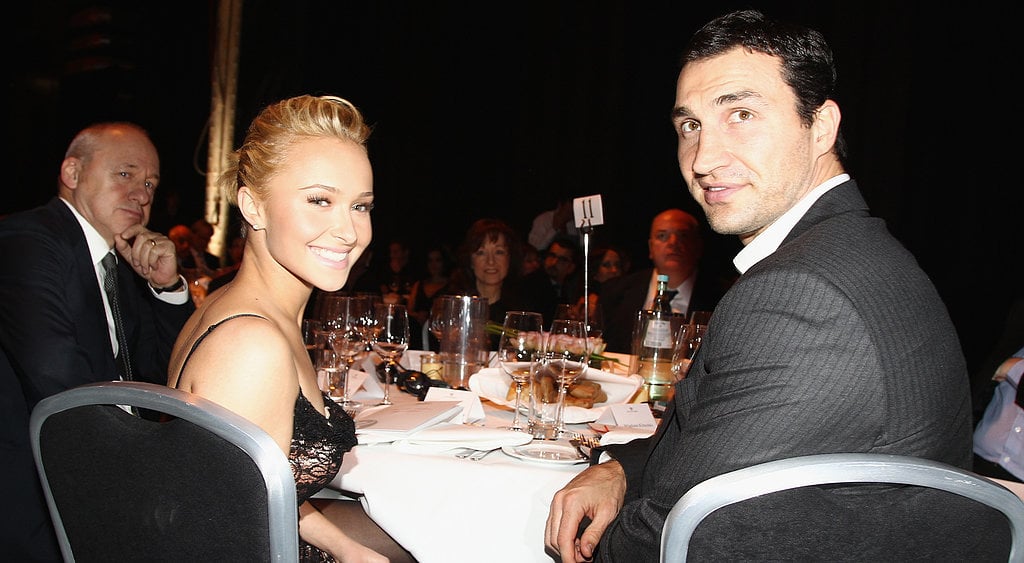 In late May 2014, Hayden Panettiere [55] and fiancé Wladimir Klitschko announced that they are expecting their first child [56].
Source: Getty / Andreas Rentz [57]
Olivia Wilde and Jason Sudeikis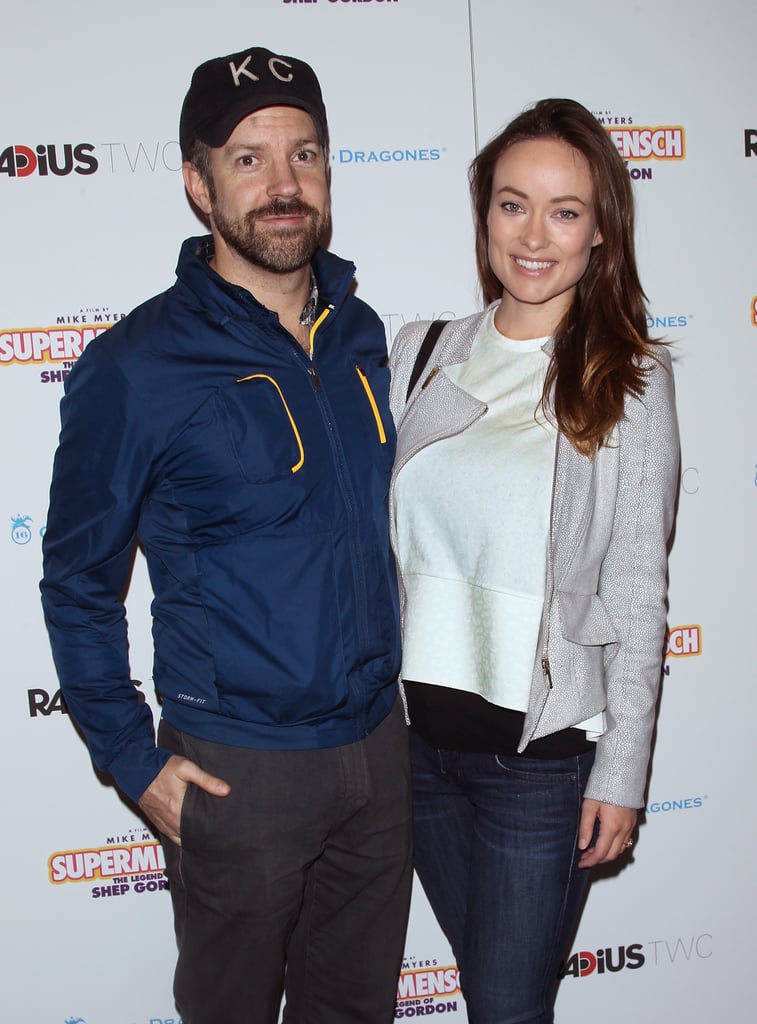 Engaged couple Olivia Wilde [58] and Jason Sudeikis welcomed baby Otis Alexander Sudeikis in April 2014.
Rachel Bilson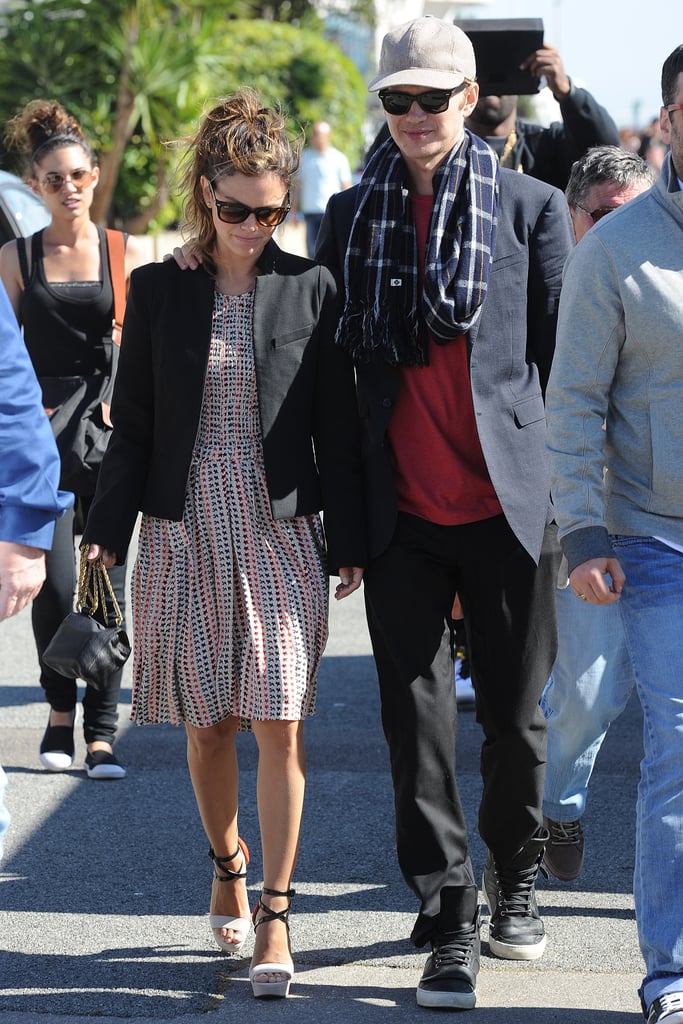 A couple since 2007, Rachel Bilson [59] and Hayden Christensen [60] announced that they are expecting their first child [61] this year but have not spoken about marriage.
Mila Kunis
Mila Kunis and Ashton Kutcher are expecting [62] their first child this year. The engaged couple began dating in 2012, six years after they costarred together on That '70s Show.
Scarlett Johansson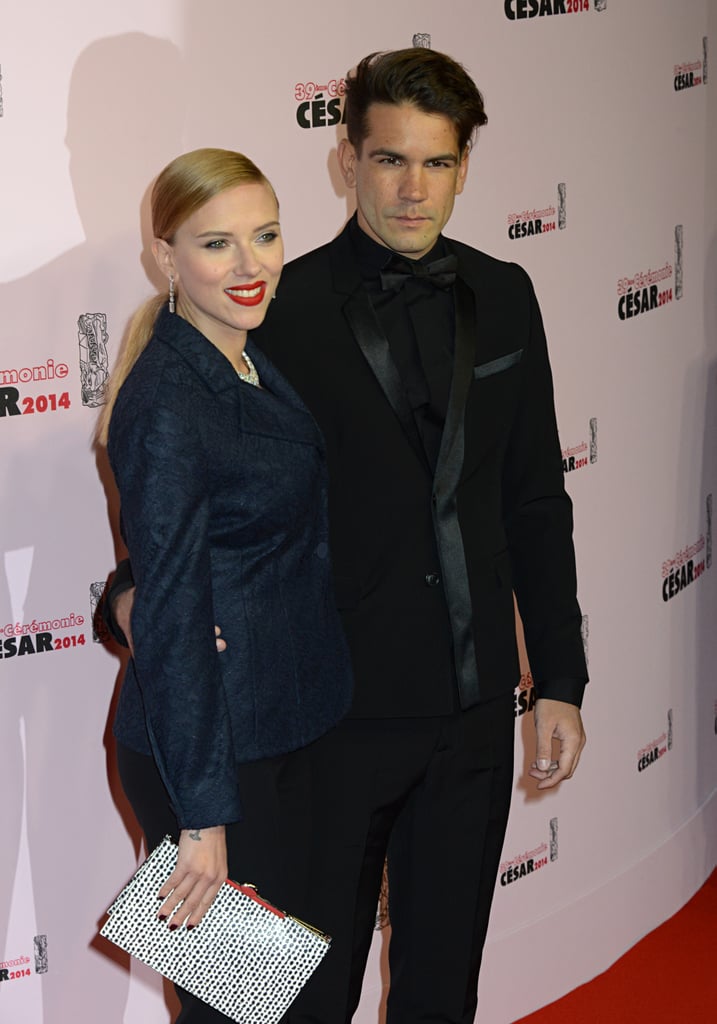 Scarlett Johansson [63] is expecting a baby with her fiancé, French journalist Romain Dauriac. The couple dated for about 10 months before getting engaged in August 2013.