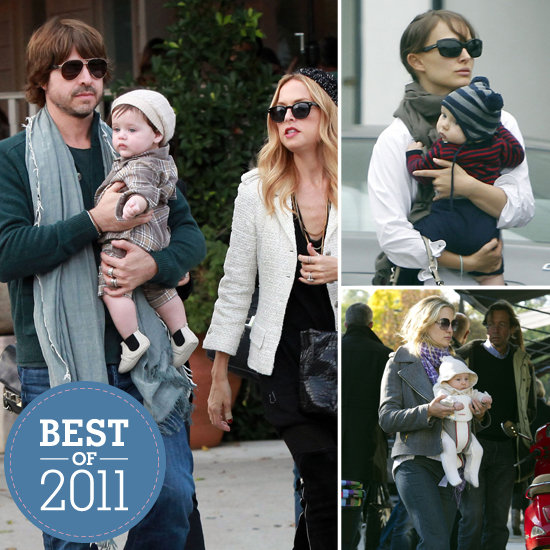 It's raining boys, hallelujah! Hollywood saw no shortage of interesting lil boys names this past year, from interpretations of classic boys names to original choices honoring family or cultural heritages.
Natalie Portman
and her fiancé, Benjamin Millepied, chose the distinctive Aleph —
the first letter of the Hebrew alphabet and the Hebrew number one
— for their lil boy, while
Kate Hudson
and Matthew Bellamy
went with Bingham
, an old family name for their new addition. Bear was the interesting choice Alicia Silverstone and her husband, Christopher Jarecki, chose for their lil boy, and stunning French actress Marion Cotillard and fiancé Guillaume Canet went with the
thoroughly French Marcel
. Whatever your preference — classic or boldly unique — this year's celebrity parents certainly came up with some creative monikers for their bouncing baby boys.