By now we've all heard of, seen, or participated in the Ice Bucket Challenge, a social media dare that has helped the ALS Association raise more than $50 million [1]. Though the challenge has caused some debate, it has been widely accepted by everyday people, families fighting the deadly disease [2], and some of Hollywood's biggest stars. While we're happy to see celebrities take on the challenge [3], it warms our hearts to see most to see famous families get cold for a good cause. From the Beckham brood to Marky Mark and his bunch, check out the star-studded families that are raising awareness for ALS.
Source: Moby Picture user Actually NPH [4]
Ben Affleck and Jennifer Garner
Jennifer Garner [5] tried to stay dry while dumping ice on Ben Affleck [6]'s head, but her husband had other plans and tossed her into the pool. The twosome's antics were caught on camera thanks to their daughters, Violet and Seraphina (who can be heard laughing in the background!).
Jennifer Lopez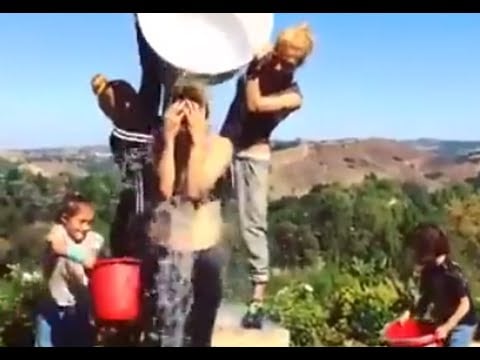 In order to complete the ice bucket challenge, J Lo enlisted the help of her twins, Emme and Max.
Victoria and David Beckham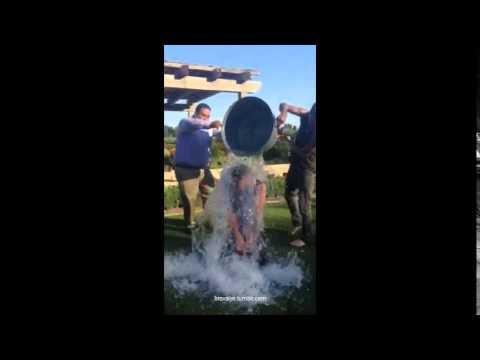 Everyone in the Beckham family got in on the icy fun. Well, except for little Harper.
Gwen Stefani and Gavin Rossdale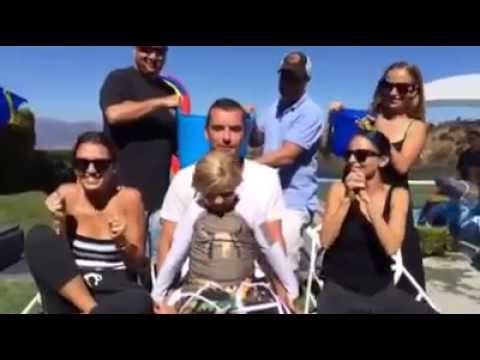 The cold challenge got a cute twist when Gavin Rossdale [7] and son Zuma took on the dare together (alongside Nicole Richie [8] and Jessica Alba [9]). Of course, Gwen Stefani [10] had some fun dousing her boys in ice water.
Kingston Rossdale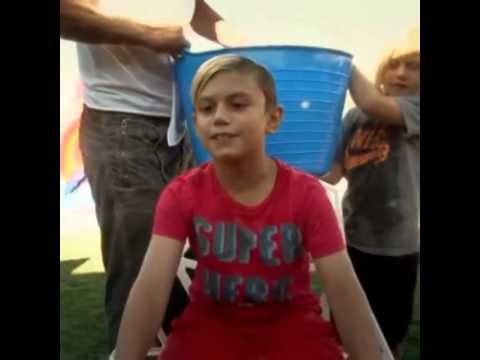 Gavin and Zuma weren't only on the receiving end of the ice bucket challenges. The two dumped water on young Kingston Rossdale, who had been nominated by his little brother.
Anna Wintour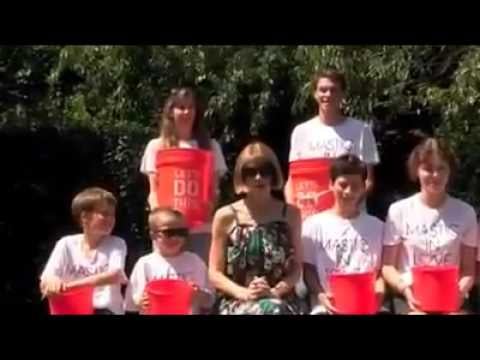 After receiving a nomination from her daughter, Vogue's editor in chief got wet with family and friends.
Mark Wahlberg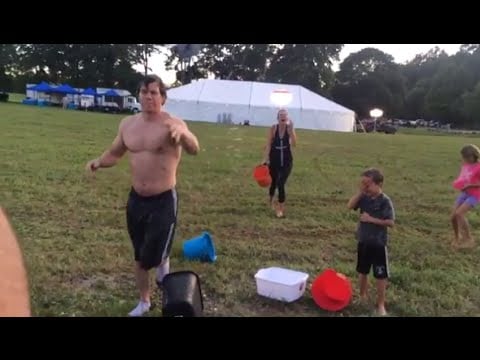 Marky Mark took on the challenge alongside his wife, Rhea, sons, Michael and Brendan, and daughter, Ella. The proud pop let his tots nominate their favorite celebs, which included Jay Z, Shailene Woodley, and Rick Martinez.
Ivanka Trump
Both Ivanka Trump and her daughter, Arabella Kushner, took on the ice bucket challenge, but it looks like mom was the only one to get wet.
Neil Patrick Harris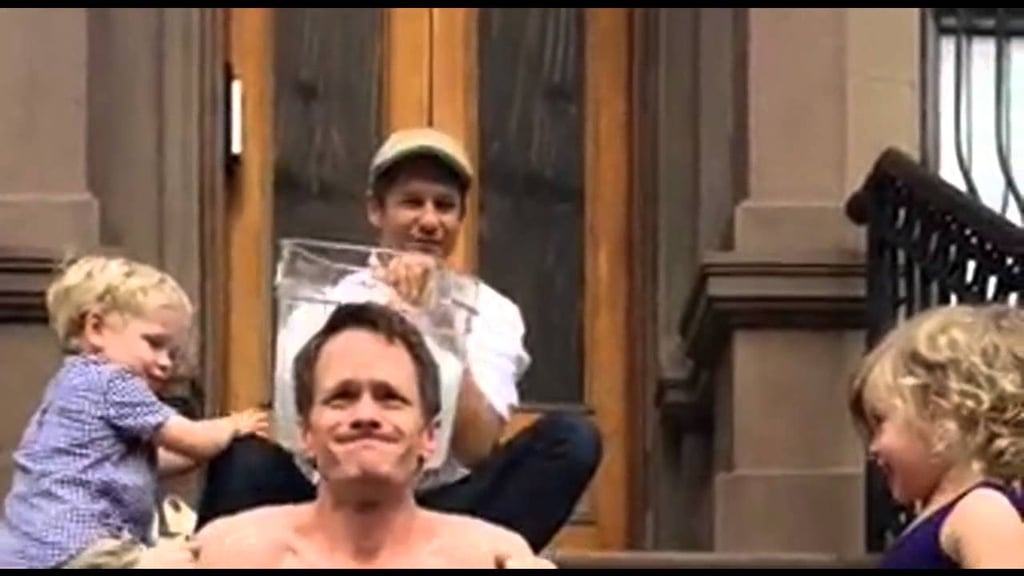 The former How I Met Your Mother star kept twins Gideon and Harper safe from the freezing water.