In honor of March Madness, we're turning our focus to the basketball court this week. While celeb tots may not have an allegiance to collegiate teams just yet, they seem to love taking in NBA games (courtside, of course) with their famous moms and dads. We've scouted some of the sweetest shots of celebrity hoops fans cheering on their beloved ballers.
Mark Wahlberg [1] watched the LA Lakers play the Miami Heat with his son Michael in January.
Paul Rudd [2] held onto his son, Jack, during a NY Knicks game in March.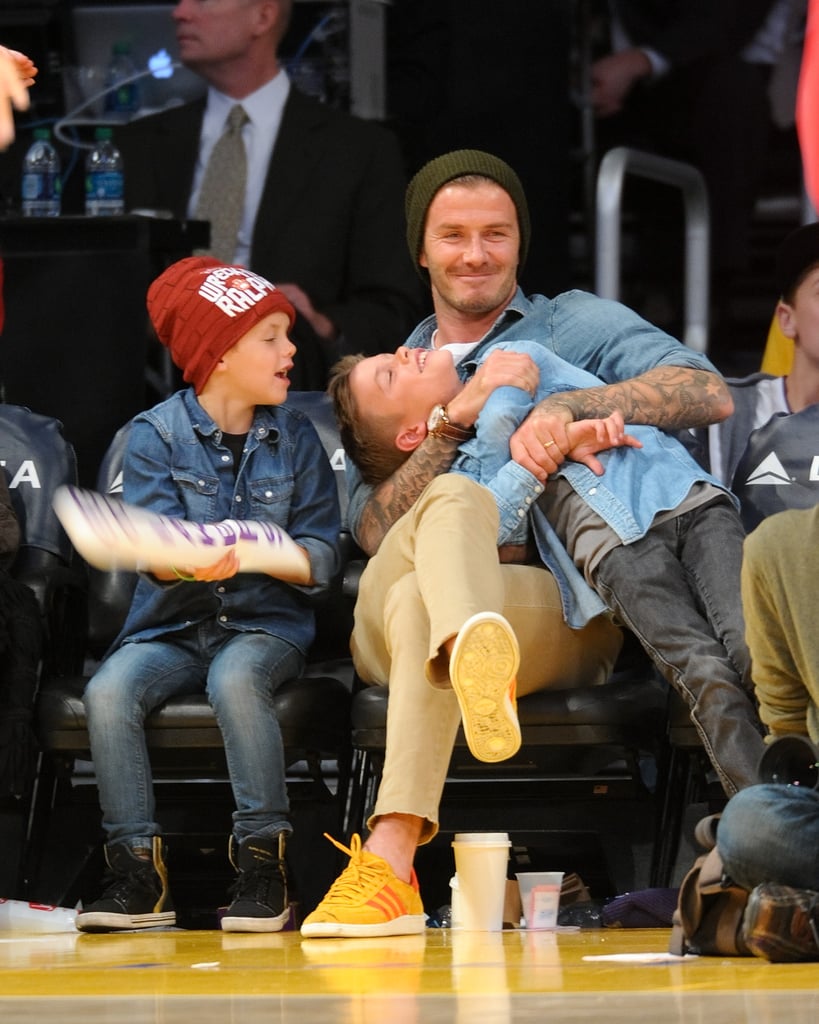 David Beckham [3] clowned around courtside with his sons Cruz and Romeo during a Lakers game in November 2012.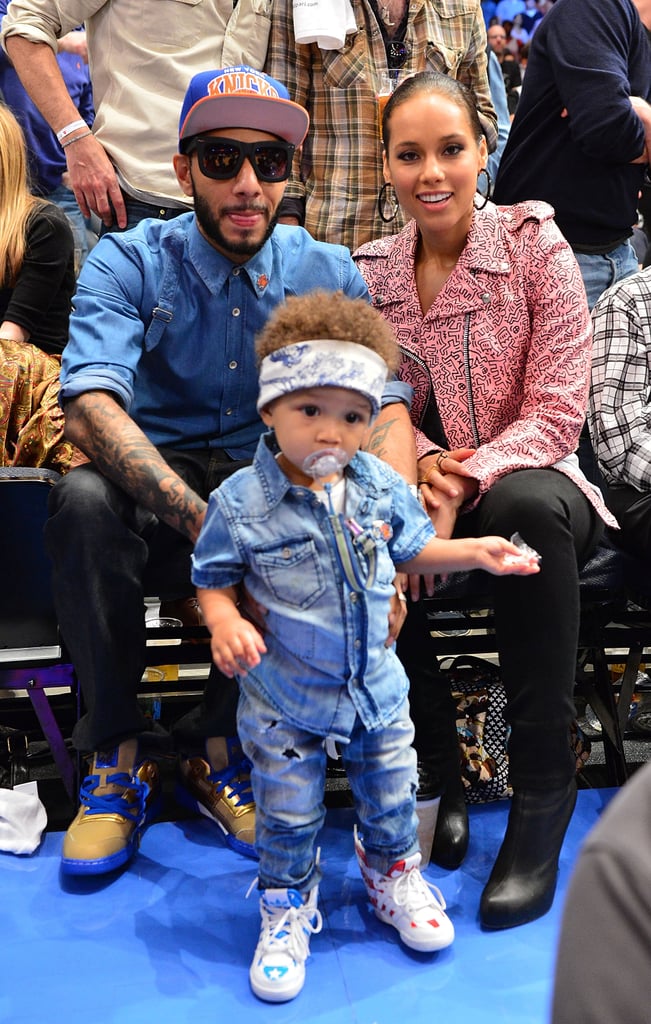 Alicia Keys [4] and Swizz Beatz posed for a sweet family photo with their son, Egypt, at the NY Knicks playoff game in May 2012.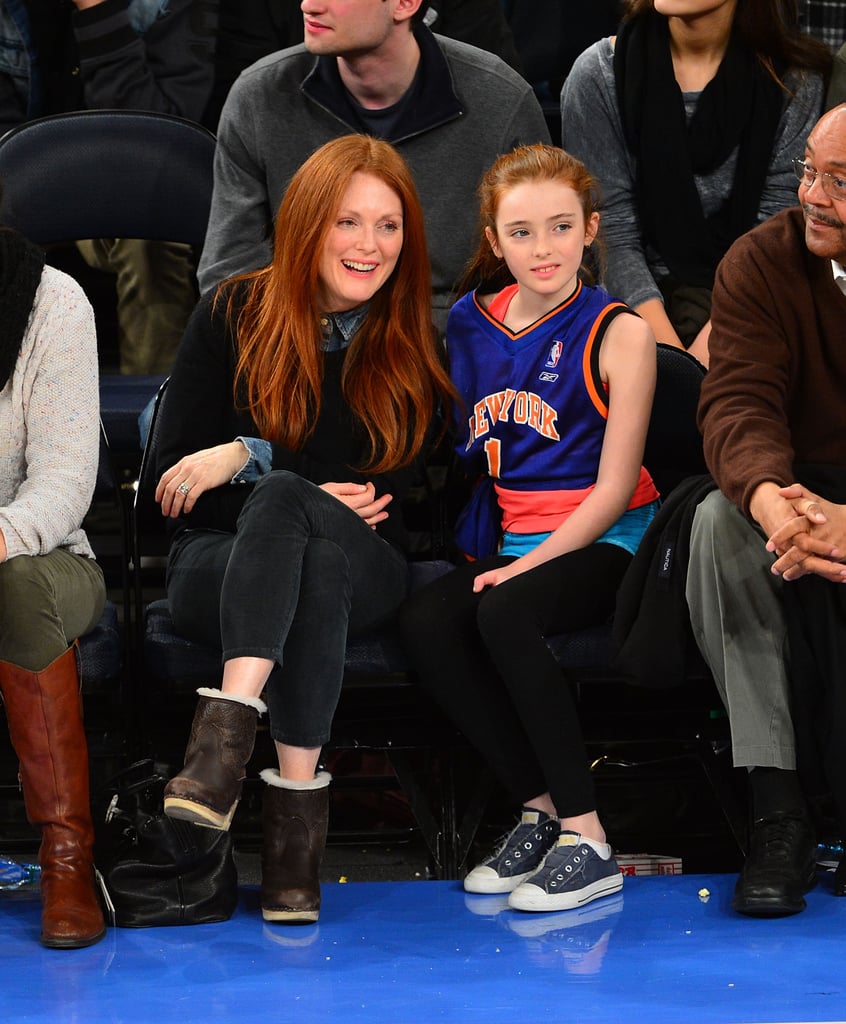 Julianne Moore took in a NY Knicks game with her adorable daughter, Liv Freundlich, in December 2012.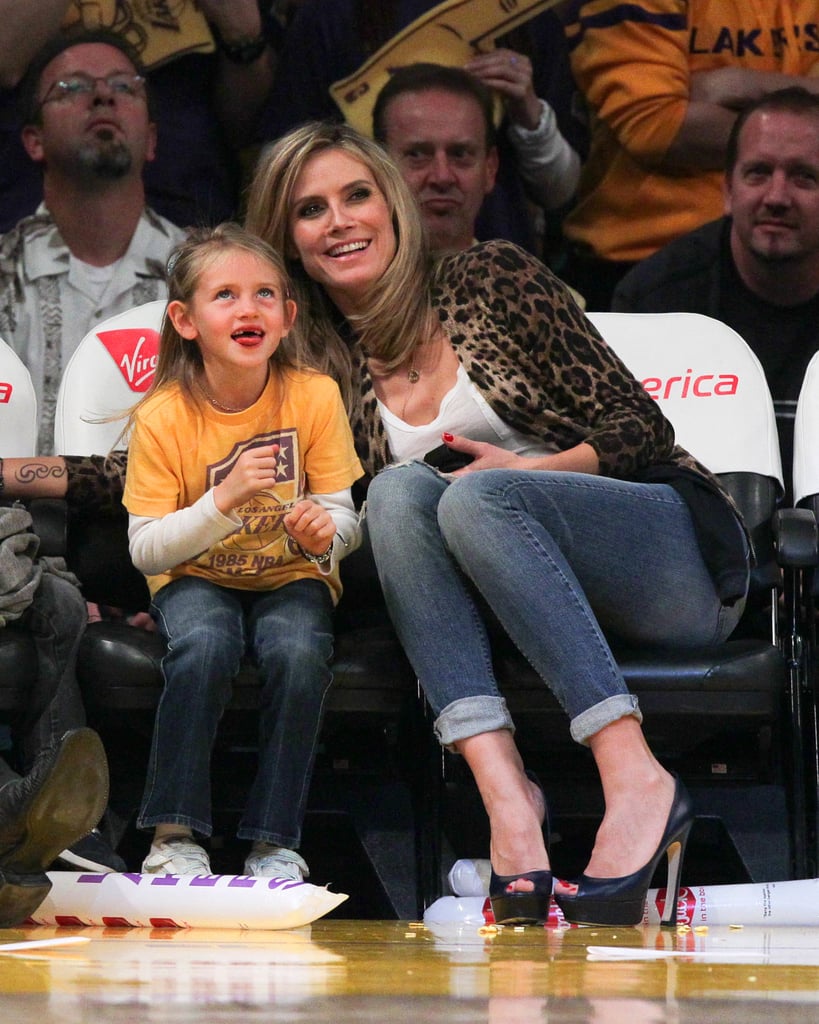 Heidi Klum [5] and her daughter Leni Samuel watched the Lakers play the New Orleans Hornets in January 2011.
Alicia Keys [6] and Swizz Beatz brought kids Egypt Dean and Kasseem David Dean Jr. along to Madison Square Garden for the NY Knicks vs. Miami Heat game this past November.
David Duchovny [7] and his son, Kyd Miller Duchovny, sat courtside for the Knicks vs. Denver Nuggets game in December 2012.
Can you spot Uma Thurman [8] in this sweet shot of the famous mom and her enthusiastic kids at a Knicks game in January?
Andrew McCarthy and his son were front row for the action at the February Knicks vs. Sacramento Kings game at Madison Square Garden.
Adam Scott's little girl found the Harlem Globetrotters performance at the Staples Center to be a little overwhelming this past February!