Celebrity's children often get the best of everything. The hottest clothes, the trendiest toys, and the best birthday parties. Whether it's a Wild West-inspired bash or a day at the spa, we're often in awe (and a little jealous) of the parties famous parents throw for their kids. But just because we don't make the big bucks doesn't mean we can't throw our own children a soirée fit for a star. Check out some celebrity tots' birthday bashes, and let them inspire your next party.
Kim Kardashian [1] and Kanye West [2] celebrated daughter North's first birthday with a kid-friendly take on Coachella [3] (which her father headlined in 2011).
Source: Instagram user kimkardashian [4]
Last year Tori Spelling [5] threw a joint bash [6] for her daughter Hattie and son Finn, complete with cowboy boots and faux ponies.
Source: ToriSpelling.com [7]
For her daughter Birdie Leigh's fourth birthday, Busy Phillipps baked and decorated the cake herself.
Source: Instagram user busyphilipps [8]
It was twice the fun for Neil Patrick Harris [9], who threw his twins Gideon and Harper a Wild West birthday party last year.
Source: Instagram user instagranph [10]
Molly Sims's son Brooks went bananas for his Curious George-themed party. Sims even hired a life-size George [11] to come hang out.
Source: Instagram user mollybsims [12]
Tori Spelling [13]'s daughter Stella celebrated her sixth birthday with a little pampering at a spa-themed party [14].
Source: ToriSpelling.com [15]
It was all about strawberries at Tiffani Thiessen's sweet celebration for her daughter Harper. The party included a strawberry stand [16] and fruit-filled treats.
Source: Instagram user tathiessen [17]
When her daughter Jagger turned six, Soleil Moon Frye took her around the world with a travel-themed party.
Source: Instagram user moonfrye [18]
Tori Spelling [19] brought the force and then some to her son Liam's sixth birthday party [20].
Source: ToriSpelling.com [21]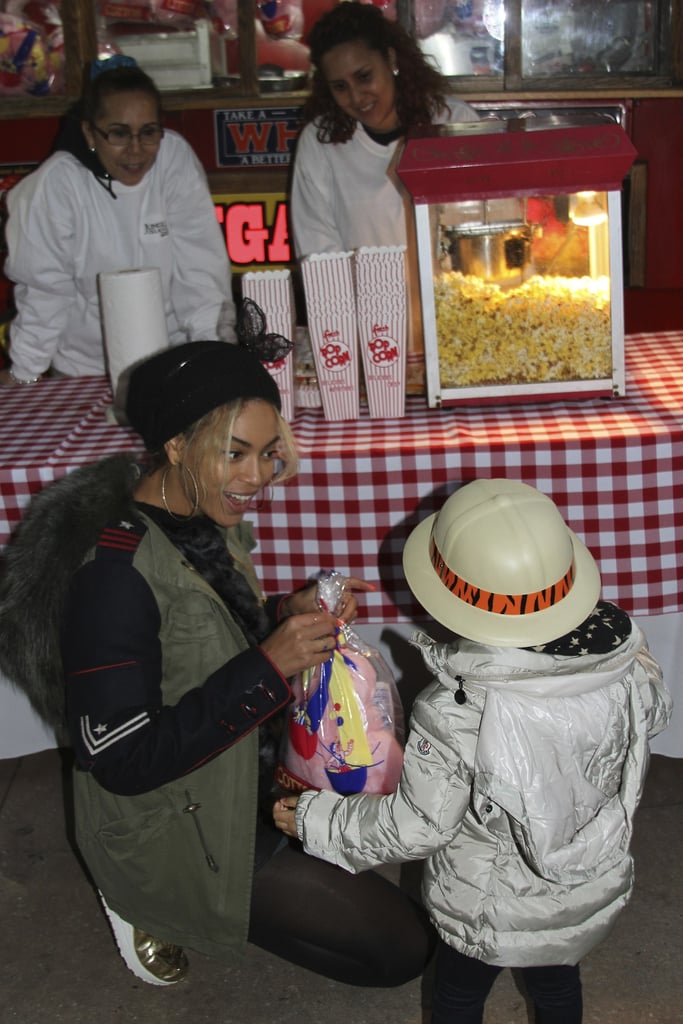 When their daughter Blue Ivy turned two, Jay-Z and Beyoncé threw her a picture-perfect party [22], complete with face painting, a pink Minnie Mouse-mobile, and a princess-themed cake.
Source: Tumblr user Beyoncé Knowles [23]