Ryan Lochte just announced [1] that his fiancée, Kayla Rae Reid, is expecting their first child with one of the sweetest pregnancy snapshots we've ever seen. The photo, posted on his Instagram account [2], shows the Olympic swimmer in the pool (naturally!) while kissing Kayla's baby bump under water. "My Christmas gift came early this year, can't wait for next year!" he captioned the sweet image. "Best news I've ever received."
My Christmas gift came early this year, can't wait for next year! Best news I've ever received #CLOUD9 #excited #family #love #2017 [3]
While some celebs keep their pregnancies under wraps for as long as possible, others prefer to spread the news on their own terms, be it via social media or on stage. From Beyoncé's unforgettable VMAs performance to Justin Timberlake's sweet kiss on Jessica Biel's belly, take a look at how these 22 famous parents-to-be shared their exciting baby announcements with their fans.
Busy Philipps
Busy Philipps tweeted [4] a photo of her positive pregnancy test with the message: "So this happened."
Source: Twitter user busyphilipps25 [5], WireImage [6]
Molly Sims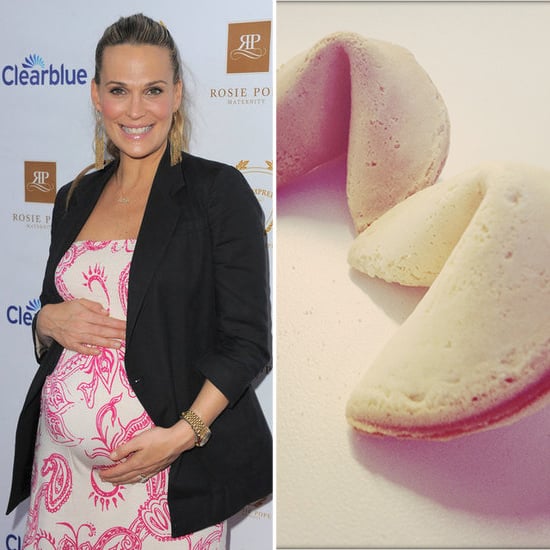 Molly Sims shared her baby news via her website [7]: "Today, I am absolutely, positively, downright over the moon to announce that we are pregnant! There are simply no words to describe the feeling . . . I finally get what they mean when they say pregnant women GLOW."
Source: Getty [8], MollySims.com [9]
Tori Spelling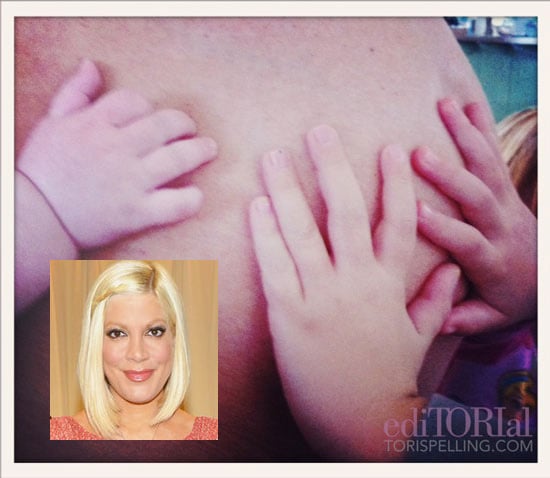 In March 2012, Tori Spelling posted an adorable photo of her baby bump [10] — with three sets of little hands hugging it — on her website to announce her fourth pregnancy.
Source: ediTORIal [11]
Jessica Capshaw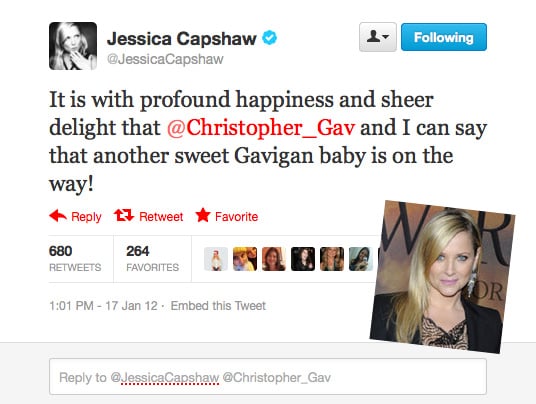 Jessica Capshaw tweeted the news [12] that she and hubby Christopher Gavigan were expecting their third baby in January 2012.
Gwen Stefani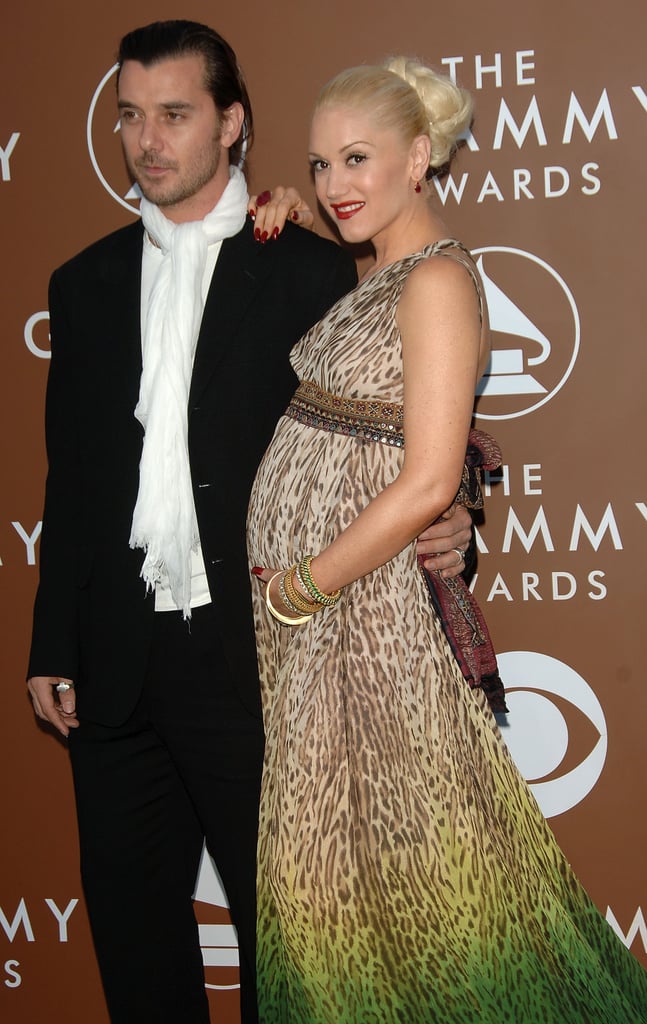 Back in December 2005, Gwen Stefani [13] took to the stage to share the news of her baby on the way. "I want you to say it loud enough so the baby hears it," Stefani yelled to the audience at the final stop of her tour in Fort Lauderdale, FL.
Beyoncé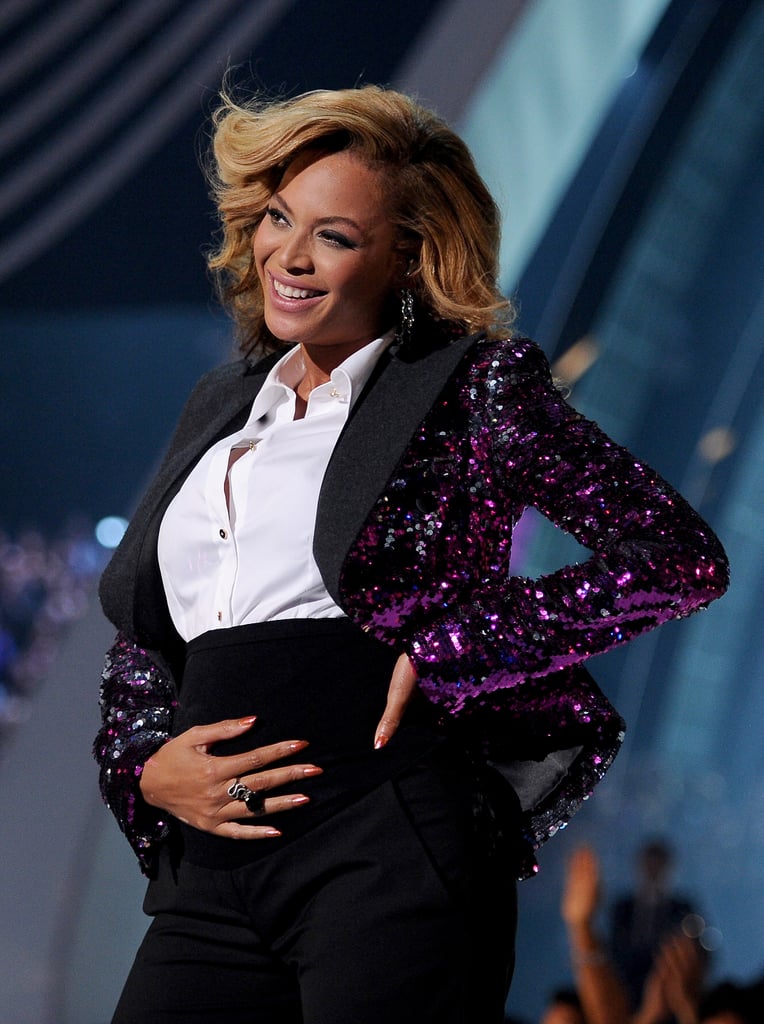 Who could forget Beyoncé's 2011 VMAs performance [14] of "Love on Top," when she unveiled her baby bump to the public for the first time?
Tina Fey
In April 2011, Tina Fey announced the news of her second pregnancy [15] during an appearance on The Oprah Winfrey Show.
Jennifer Lopez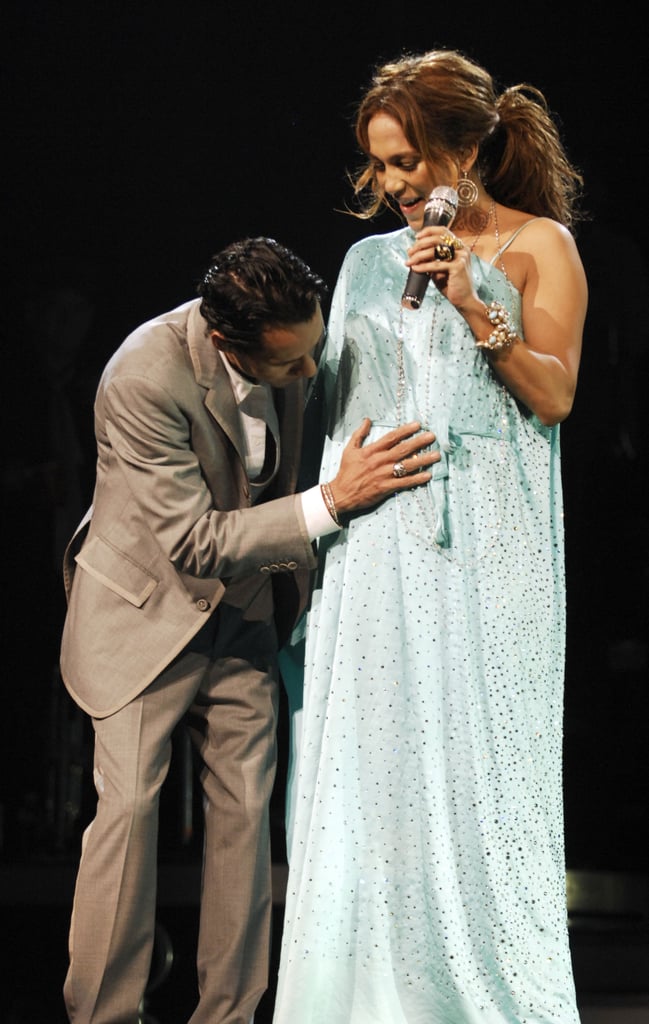 "Marc and I are expecting a baby!" Jennifer Lopez [16] exclaimed on stage alongside her then-husband in Miami during her 2007 tour. The baby, of course, ended up being twins — now 5-year-old Max and Emme.
Rachel Zoe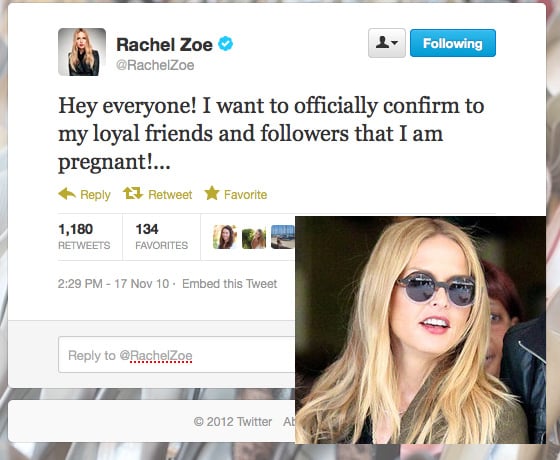 In November 2010, stylist to the stars Rachel Zoe confirmed her pregnancy news [17] via Twitter.
Hilary Duff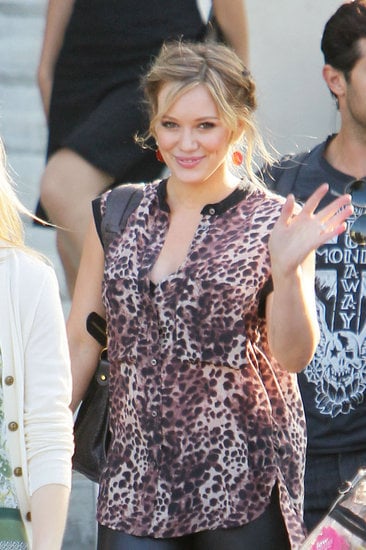 A year after her marriage to ex-NHL star Mike Comrie, Hilary Duff [18] posted news of her pregnancy to her website [19]: "We also want to share the exciting news that . . . BABY MAKES THREE!!! We are extremely happy and ready to start this new chapter of our lives."
Nicole Richie
Nicole Richie [20]'s hubby, Joel Madden [21], announced news of the couple's second baby on his band Good Charlotte's website: "What's better than winning an Oscar? I am so happy to tell everyone that Harlow is going to be a big sister! God has truly blessed my family. Hope you're all feeling as good as i am right now . . ."
Source: GoodCharlotte.com [22]
Jessica Simpson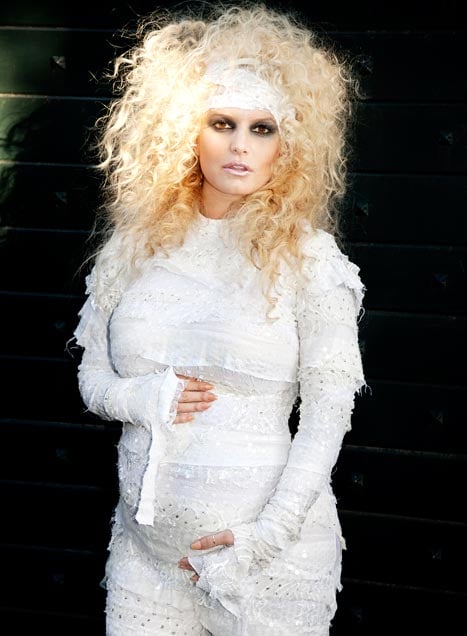 "It's True! I'm going to be a mummy!" was Jessica Simpson [23]'s clever way of announcing her pregnancy on her website [24] on Halloween [25].
Source: JessicaSimpson.com [26]
Jessica Simpson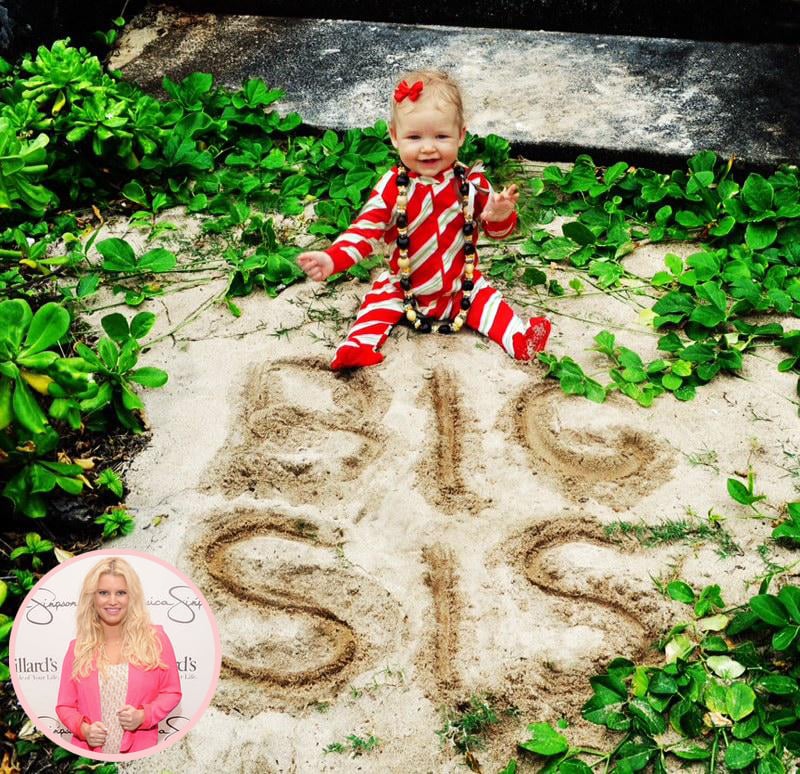 Jessica Simpson [27] turned to Twitter again to announce her second pregnancy. On Christmas morning, she shared a vacation picture [28] of little Maxwell sitting in the sand with the words "BIG SIS" drawn in front of her, while her tweet read, "Merry Christmas from my family to yours!"
Source: Twitter user JessicaSimpson [29]
Fergie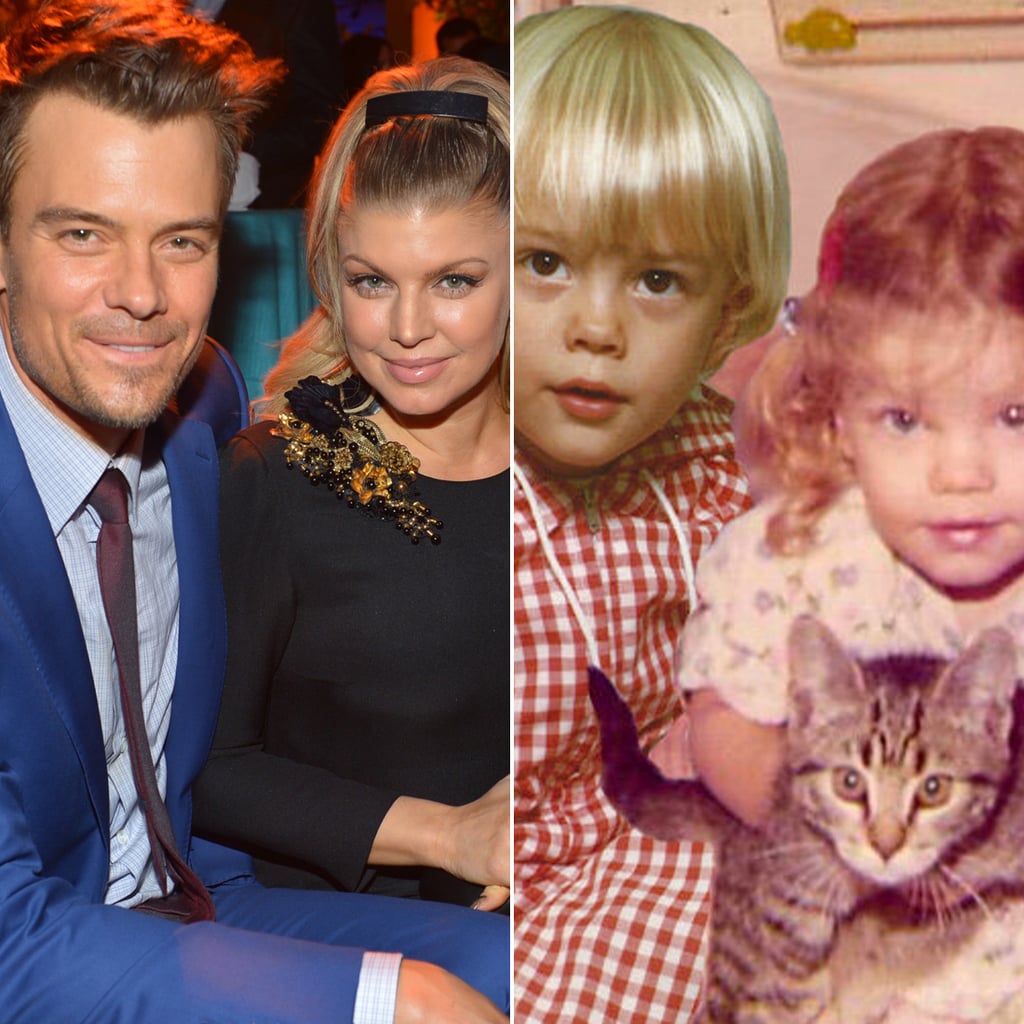 Pop star Fergie [30] tweeted that she and husband Josh Duhamel were expecting [31] their first child with the message "Josh & Me & BABY makes three!!! #mylovelybabybump" alongside this adorable photo collage (right) of the couple as tots. Josh tweeted a nearly identical message at almost exactly the same time.
Source: Getty [32], Twitter user Fergie [33]
Doutzen Kroes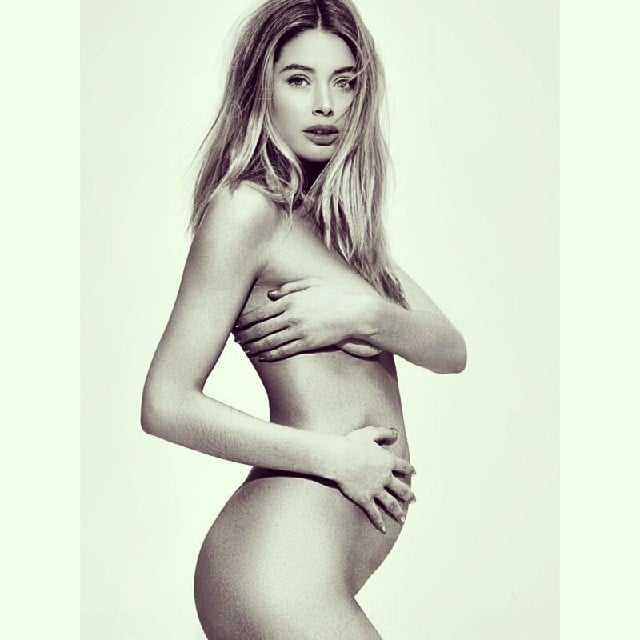 Doutzen Kroes announced her second pregnancy via Instagram [34] with a nude photo of herself baring her bump and the caption "This is not a #throwbackthursday this is now! So happy to share with you that we are expecting."
Source: Instagram user doutzen [35]
Stacy Keibler
Stacy Keibler announced her pregnancy [36] in a tongue-in-cheek way — by Instagramming a photo of an actual bun in an oven [37] and saying, "Look what we've got cooking! A Bun'dle of love!"
Source: Instagram user stacykeibler [38]
Molly Sims
To announce her second pregnancy, Molly Sims brought in her son, Brooks, and some chalkboard signs to show how far along she was.
Blake Lively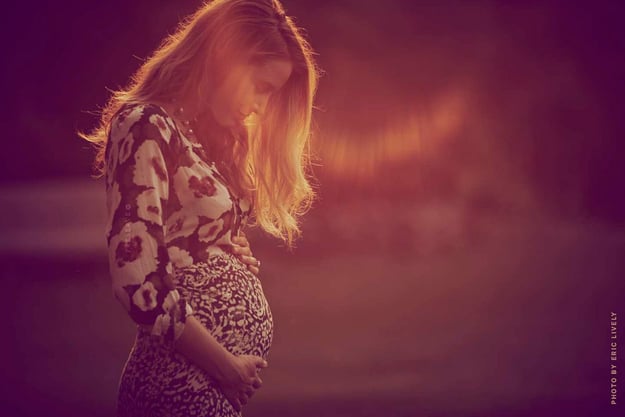 Blake Lively [39] announced the news through her lifestyle website, Preserve [40], with an editor's letter celebrating "all the expecting mothers out there" and a photo of her growing baby bump. In the letter, she wrote:
"Preserve at its core is about family.
Family is the single word our founder, Blake built this home on.
We have something for men, for women, for the old, but we realized, we don't have anything for the new.
With family on our mind, we looked to the origin of it all—to the women in our lives who are right there, at that special moment; at the creation of family.
Today we celebrate them. With food to fill their tummies (as if that needs more filling), presents to soothe their tired (and swollen) soles, toys to warm their baby's souls, projects to provoke them, and decorations to inspire creativity and merriment in all.
We had too much fun with this. Because there's so much to share, we break up our first ever Preserve Celebration into multiple parts. In the upcoming days we will bring even more treats and fun. The entire next month will be sprinkled with highlights for women in this exciting chapter of their lives.
Congratulations to all the expecting mothers out there."
Justin Timberlake and Jessica Biel
After months of speculation, Justin Timberlake [41] confirmed that he and Jessica Biel [42] are expecting their first child with this adorable Instagram shot [43]. "Thank you everyone for the bday wishes!" he posted alongside the photo. "This year, I'm getting the greatest gift ever. Can't wait. #BoyOrGirl #YouNeverKnow #WeDontEvenKnow #WeAreTakingBets."
Michael Bublé
Michael Bublé enlisted his 22-month-old son [44], Noah, to help him announce that he and his wife, Luisana Lopilato, are expecting their second child.
Jillian Harris
Jillian Harris's boyfriend, Justin Pasutto, announced The Bachelorette star's pregnancy news via an adorable photo on his Instagram account. After joking that she would lose a ring if he gave her one, the dad-to-be wrote that he "came up with the best invention ever for the love of my life. A little baby miracle in her tummy."
Olivia Wilde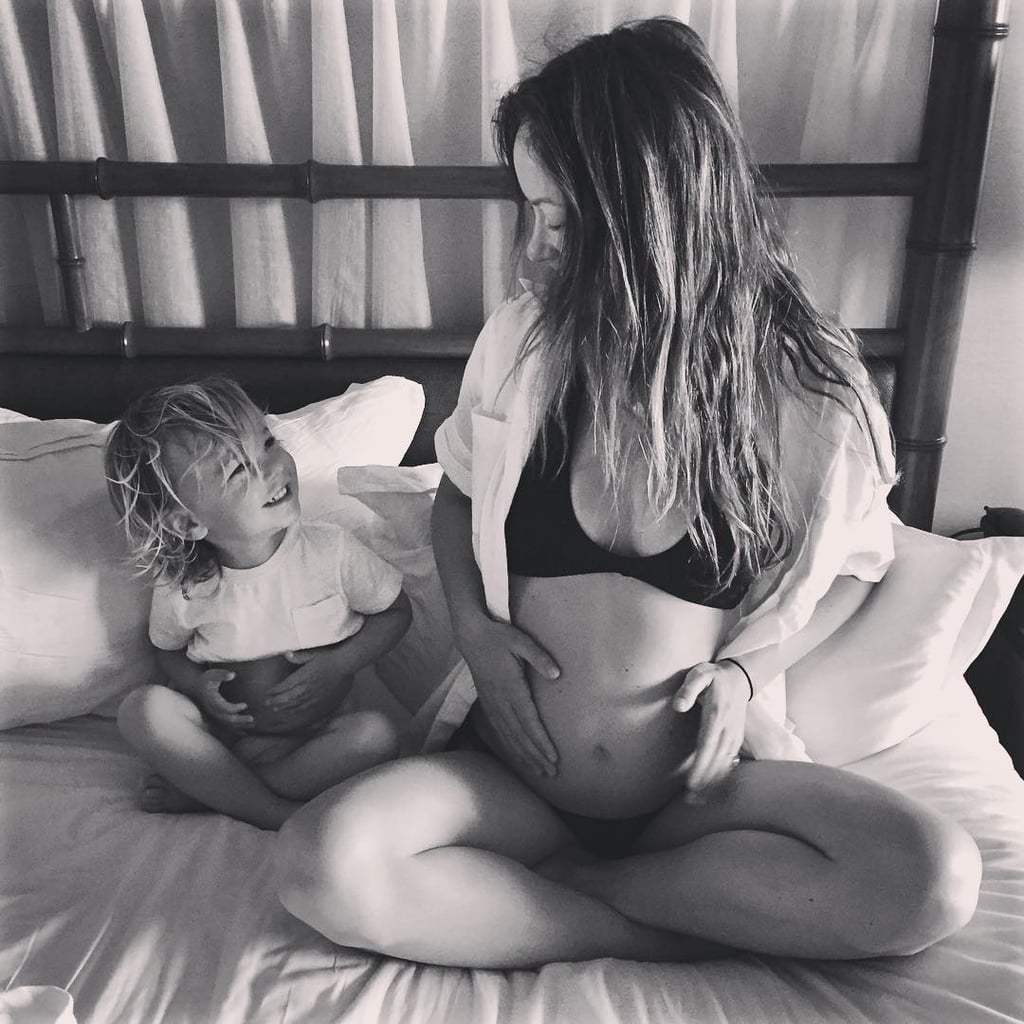 Olivia Wilde [45] shared the exciting news that she and Jason Sudeikis are expecting their second child together [46] via Instagram with a sweet black-and-white Instagram [47] snapshot. "Matching baby bumps," the actress wrote as the caption for the adorable photo of her and her son, Otis, holding their tummies.
Ryan Lochte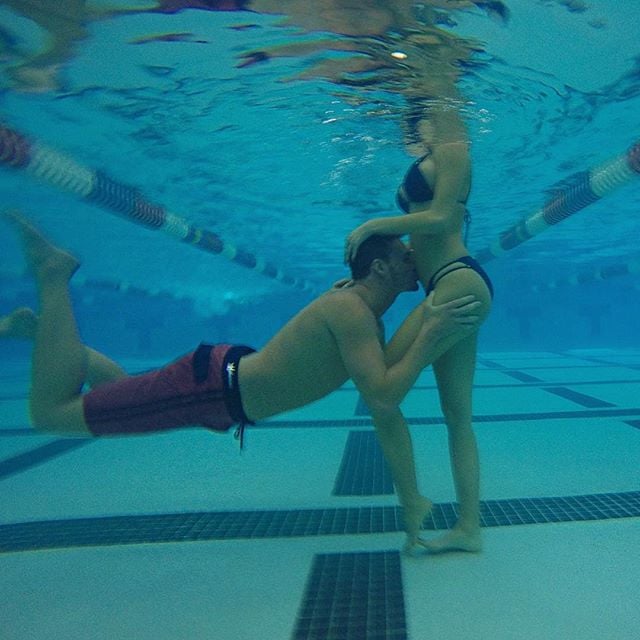 Ryan Lochte and his fiancée, Kayla Rae Reid, shared the news on Instagram [48] with a photo of the expanding family in the pool. "My Christmas gift came early this year, can't wait for next year!" the Olympic swimmer captioned the adorable photo. "Best news I've ever received."