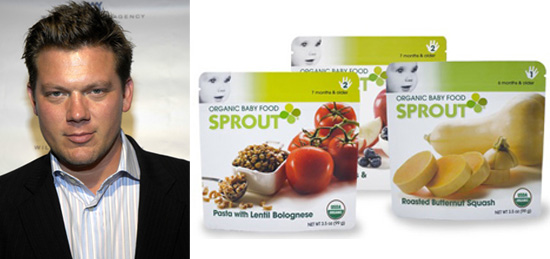 Food Network favorite and father of three,
Tyler Florence
has been cooking up something for kids — his baby food line! The celebrity chef's
Sprout
entrees (12 packs for $14) are organic and made from fresh, pure ingredients. The dishes come in eco-friendly pouches that convert into bowls and are free of preservatives, sugar and starches. The tot-friendly concoctions sound a bit more appetizing than what is already on the shelves at the market. They include roasted bananas and brown rice, pasta with lentil bolognese, oatmeal with roasted cinnamon applesauce, peach rice pudding, roasted pears and apricots, sweet peas and garden green beans, sweet baby carrots and sweet potato and white beans.
Stay tuned for our review. We'll let you know if Tyler has created the ultimate in baby food and surpasses our current favorite, Ella's Kitchen!