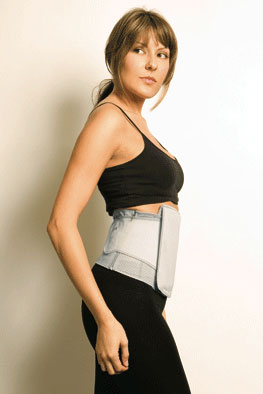 It seems pretty obvious that once a woman becomes pregnant, her body, for better or worse, will never be the same as it once was. In an effort to get back to their pre-pregnancy shape, many moms rely on sweat, diet and sometimes surgery, but for many anxious new mums, the
belly binding bands
are a popular way to get a head start on the slim down. Brands like the
Belly Bandit
claim to trim the figure if it is constantly worn for six to eight weeks. A celeb favorite, the
Cinch band by Anew and others like it are under fire from the Royal College of Midwives
. The RCM spokesperson said:
It is not safe to wear them just after giving birth. I wouldn't recommend it from a medical perspective... A midwife needs to check that a woman's uterus is going down after birth. Wearing that could hide the fact that a woman's uterus isn't going down, and conceal internal bleeding.
While medical professionals are concerned about their use, it's hard for some women to deny themselves a quick fix. So tell mommy, are you a fan of belly binding garments?