A baby shower is a cornerstone tradition for every soon-to-be-mama: Not only does it celebrate her impending adventure, but it sets her up with advice and tools for finding her way through the early days of motherhood. Planning a party that properly honors mama while reflecting her personality and comfort level can feel like a daunting task, but it doesn't have to be. Any celebration is celebration enough. If you aim to throw an impressive and traditional fete steal inspiration from these standard shower elements.
Send a Paper Invite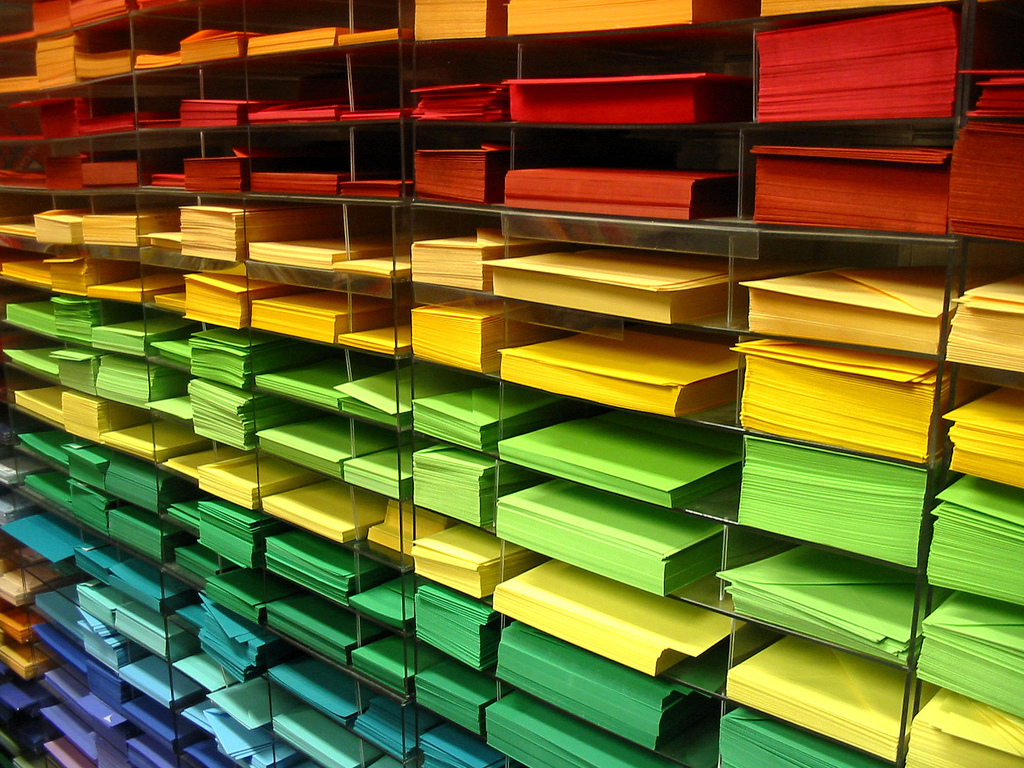 Paper invites are few and far between in the time of the evite, but the tradition continues for baby showers and weddings. Whether pink, blue, or any color in between, a card stock invite for a baby shower means loads of sweetness to come!
Source: Flickr User alicegop [1]
Channel a Romantic, Daytime Ambiance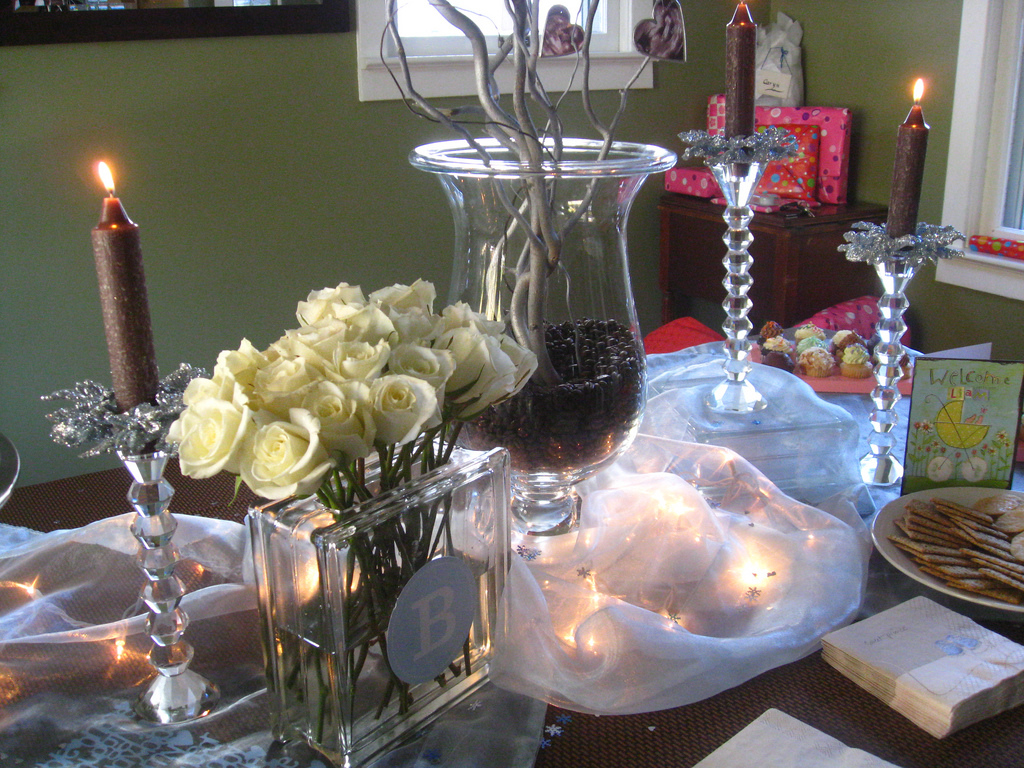 Classic baby showers are typically held on a weekend morning, or right after lunch when the mood is calm and the ambiance is relaxed and romantic.
Source: Flickr User eyeliam [2]
Invest in a Decadent Baby Cake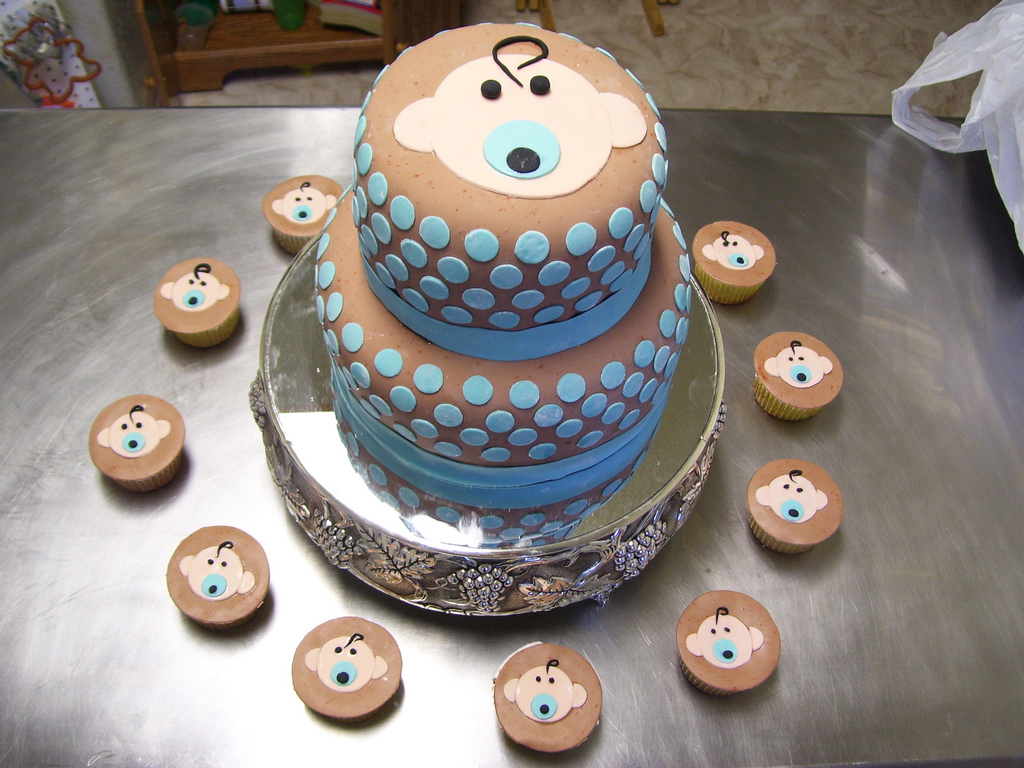 Whether topped with a baby, decorated with flowers, or dressed with coconut creme, a decadent sugary sweet is expected by most guests.
Source: Flickr User alicegop [3]
Serve Up a Tea Party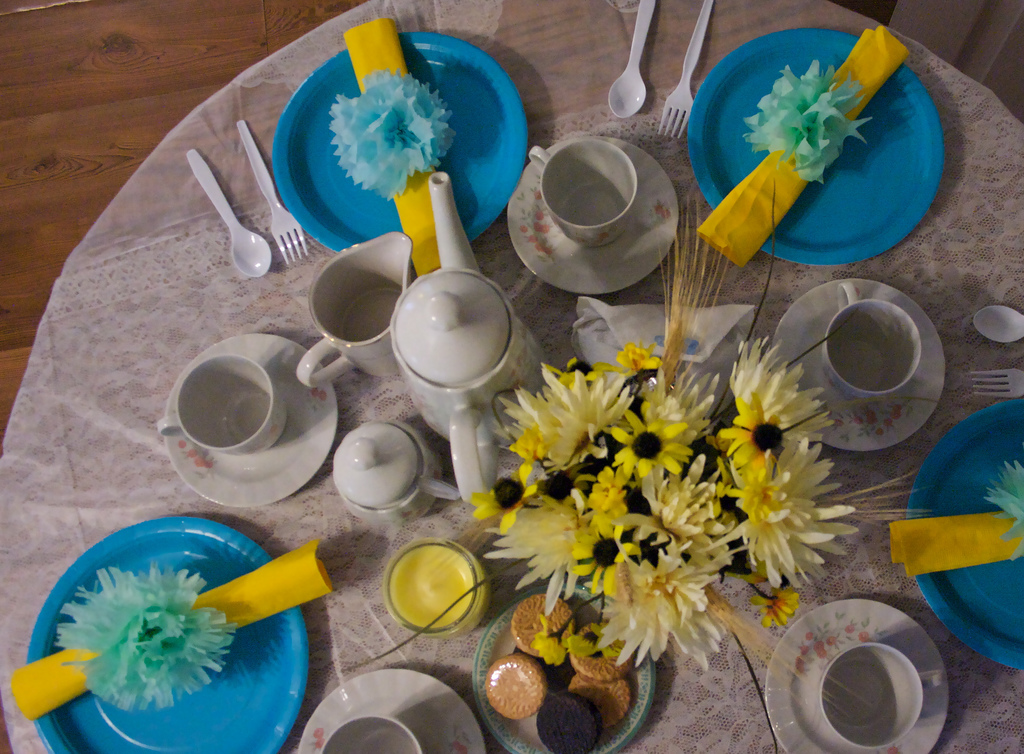 Take advantage of the mature and sophisticated crowd by hosting a tea party, or low-key but elegant soiree at home.
Source: Flickr User baldeagle89 [4]
Stir a Signature Drink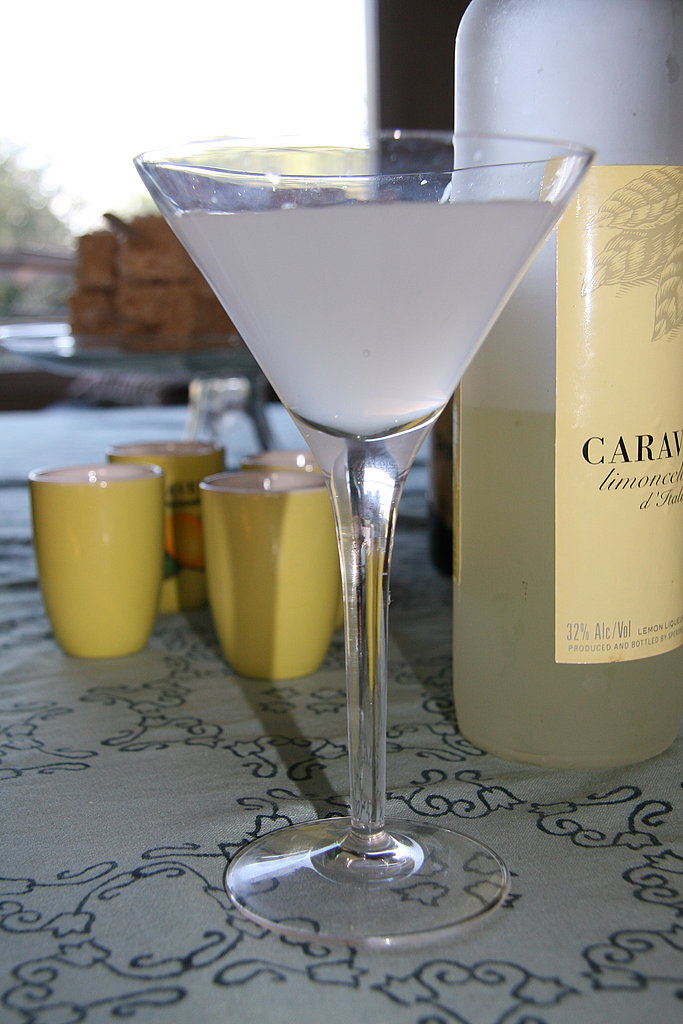 Guests (save the expectant mama) will want something divine to sip on. Plan a signature cocktail that matches the menu, season, and color scheme.
Make Mini Nibbles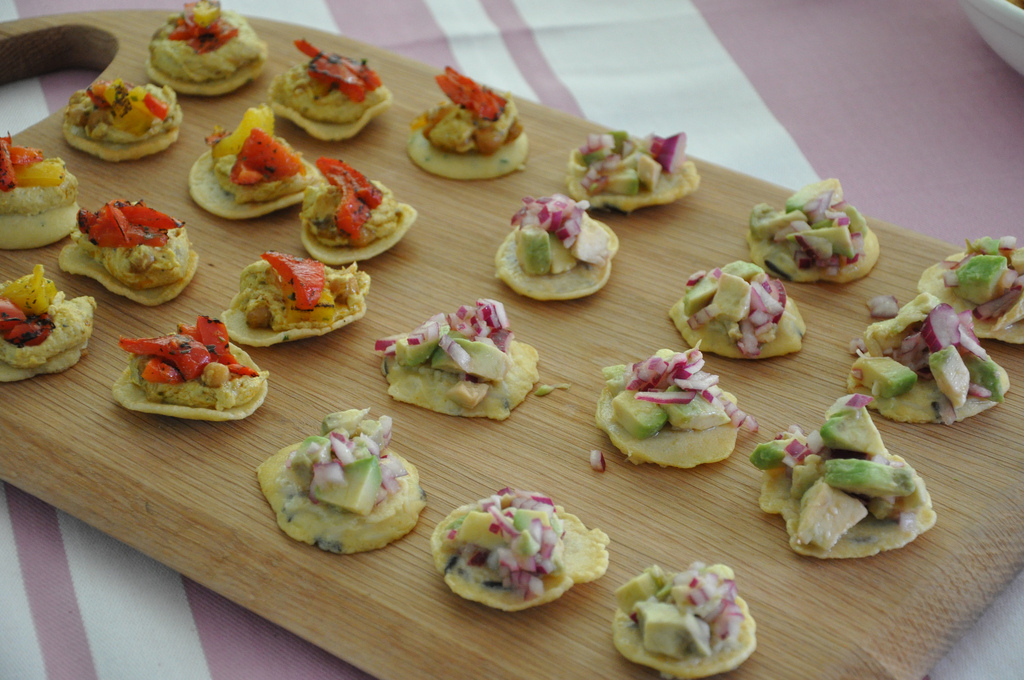 Tiny finger foods are a staple at baby showers. Think fresh, delicious, and oh-so-cute: English tea sandwiches, sliders, cheese and crackers, fresh fruit, and quiche. Anything that looks too good to eat will be eaten.
Source: Flickr User meemal [5]
Cupcakes Are Always Cute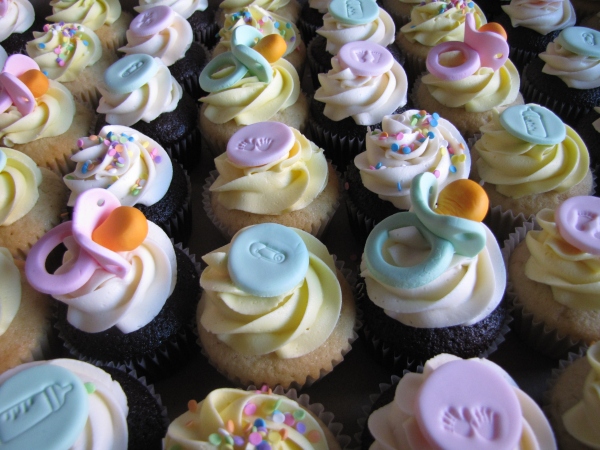 Cupcakes have been added to the list of expected baby shower treats — sometimes even in addition to the cake! Without going overboard, cupcakes are a simple to serve option that can be decorated to perfection.
Source: Flickr User clevercupcakes [6]
A Colorful Candy Bar Impresses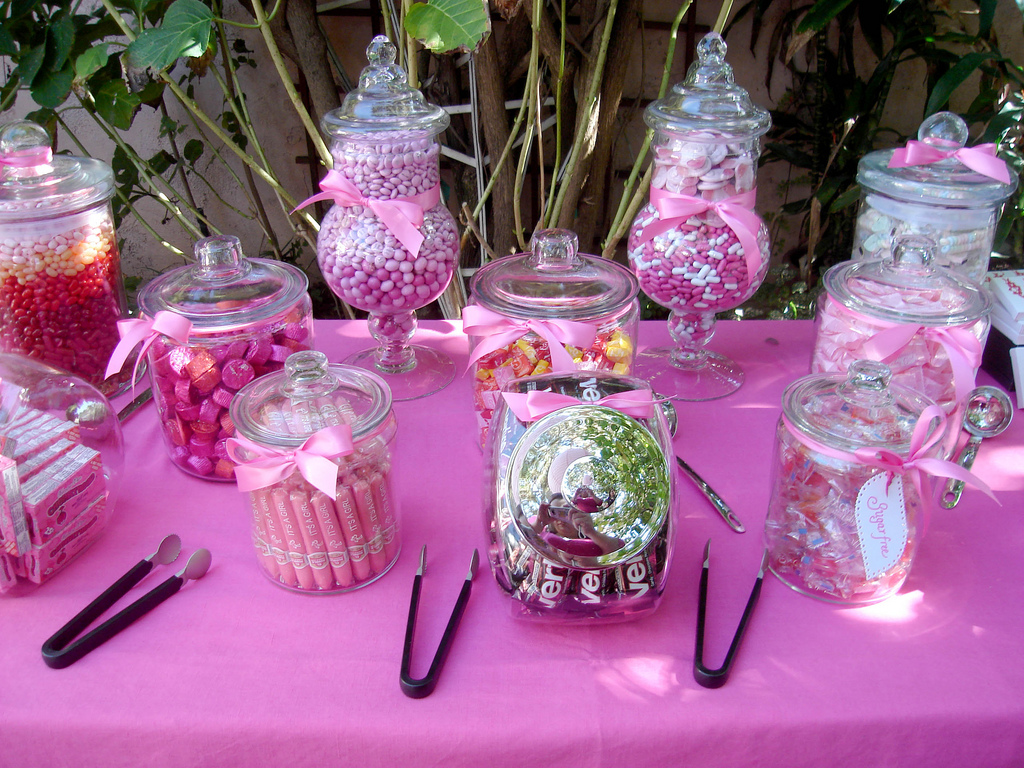 Everyone loves a candy bar! They are loaded with too much sugar for a child's party, but mamas and grown-up gals can enjoy the decadence in moderation without bouncing off the walls.
No Boys Allowed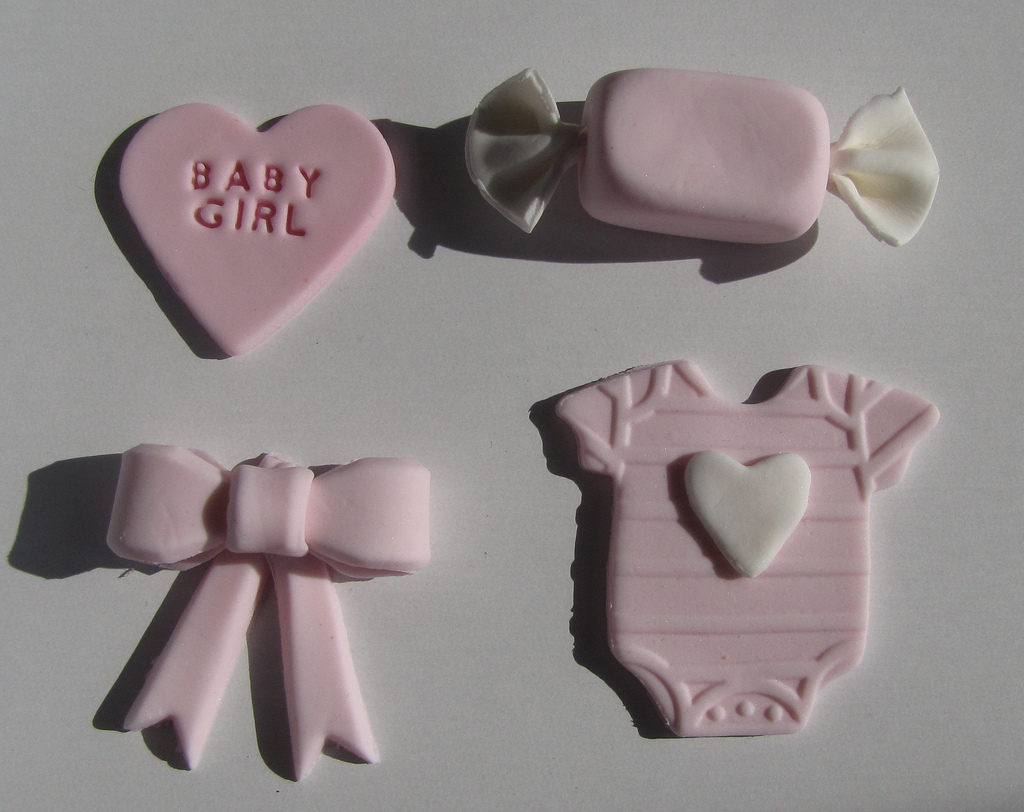 Classic baby showers don't include boys. The tradition was started as a way for women to share lessons about becoming a mother with the mama-to-be. Modern families have begun inviting the gents, but it's still pretty typical to have all girl affairs.
Flickr User clevercupcakes
Plan Guessing Games and Favors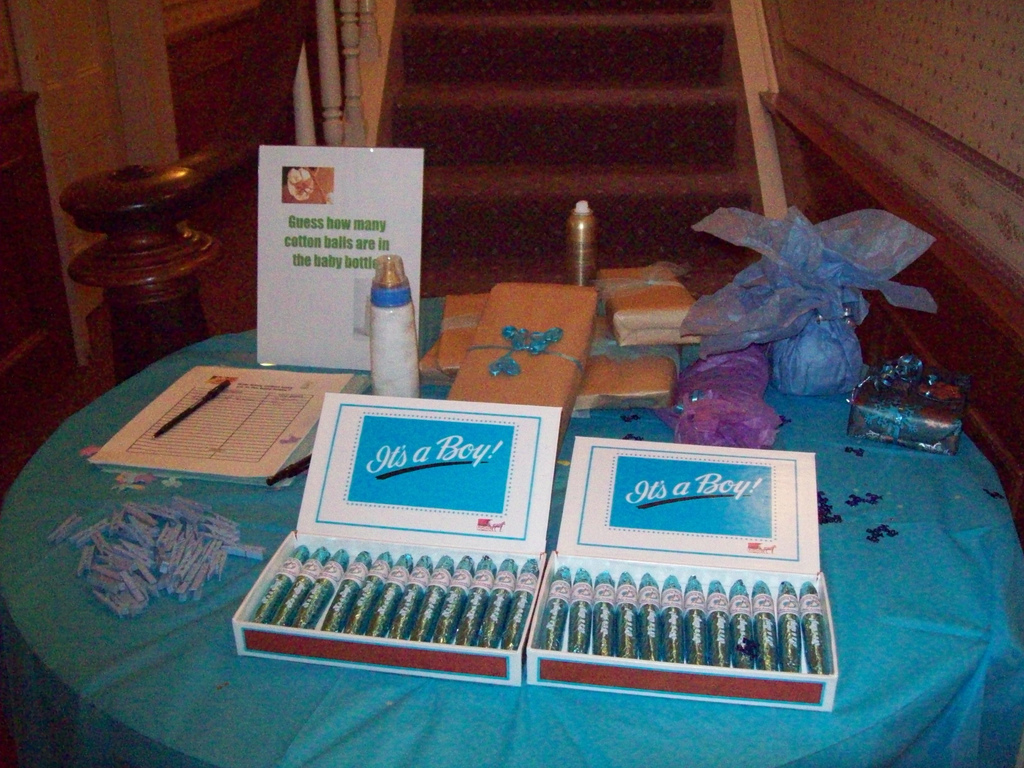 Guessing games (from guess the baby's sex, weight to birth date) are one of the cornerstones of a traditional baby shower's activities. Similarly, guests will expect a favor (often a sweet treat) to commemorate the day.
Source: Flickr User aaron_anderer [7]
Decorate With DIY Garlands and Balloons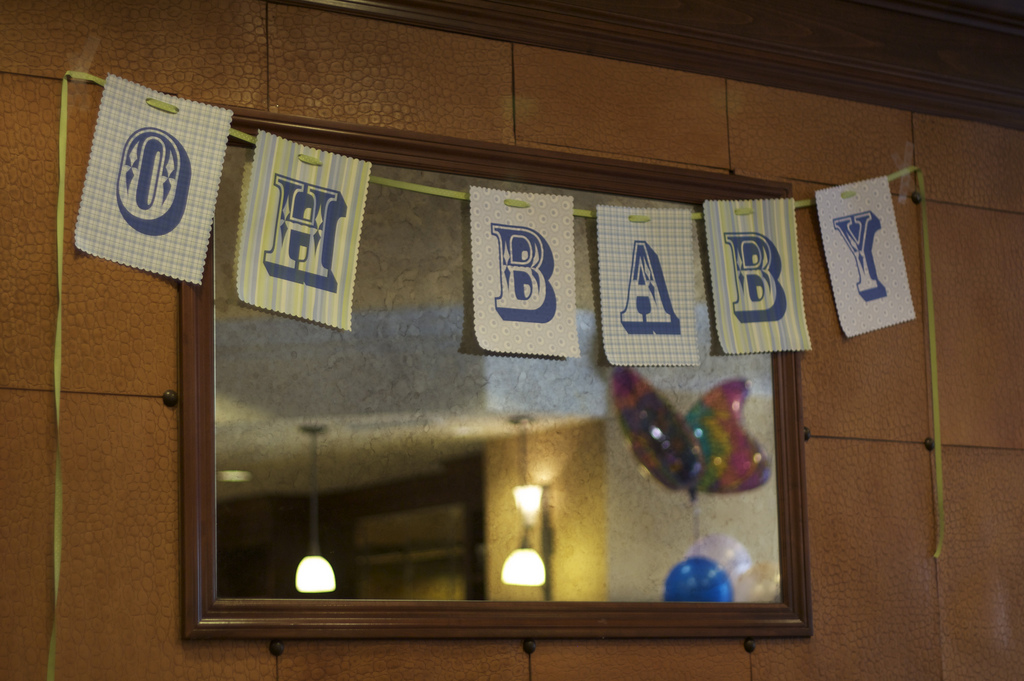 Handmade garlands and balloons are often used to turn a living room into a festive baby celebration.
Source: Flickr User heylovedesigns [8]
Set Darling Decorations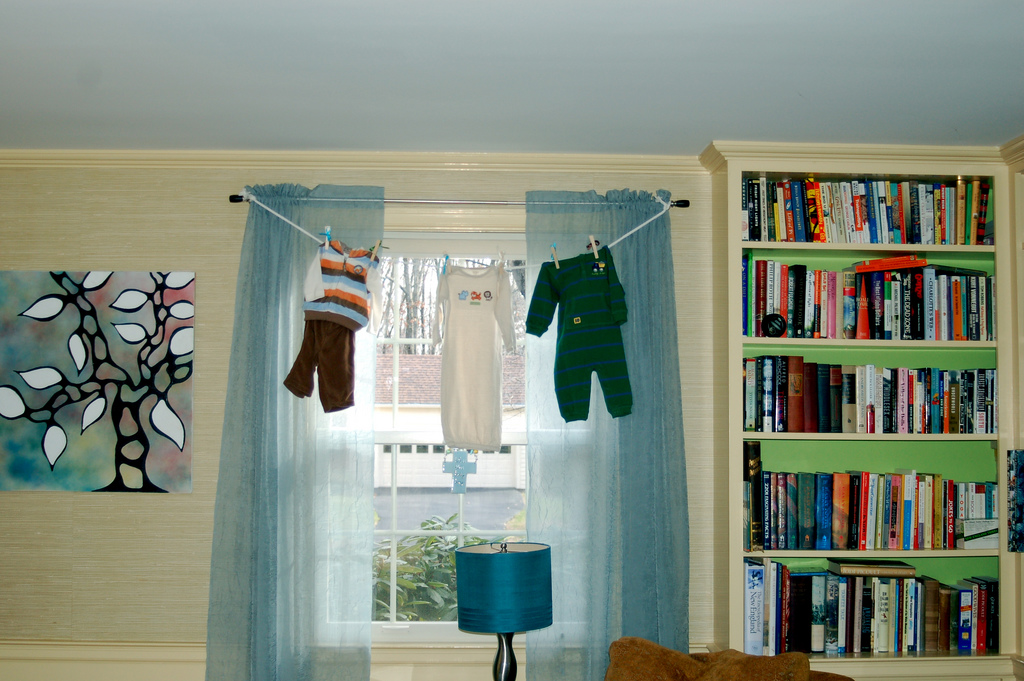 Baby clothes (whether gifts for the baby or heirlooms) also make darling decoration. Hang on a clothesline with clothespins for a classic accent.
Source: Flickr User thedza [9]
Try Onesie Decoration and Crafts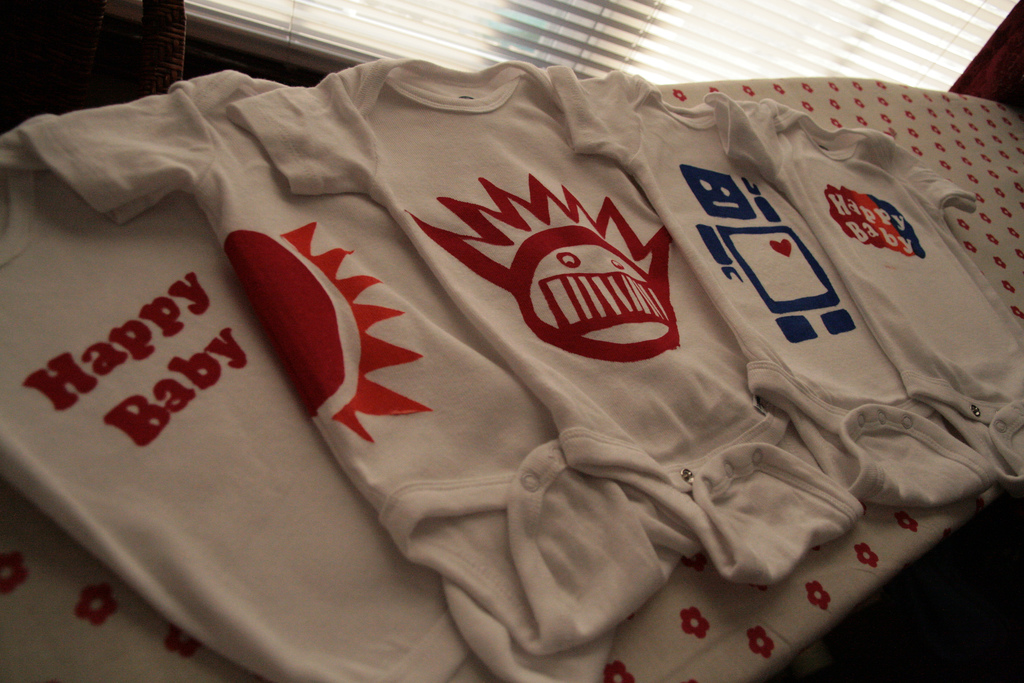 Onesie decoration is a beloved craft for guests and the future mama, who will be using onesies like they're going out of style as soon as baby is born.
Source: Flickr User crystalflickrl [10]
Make Sure to Get Gifts From a Registry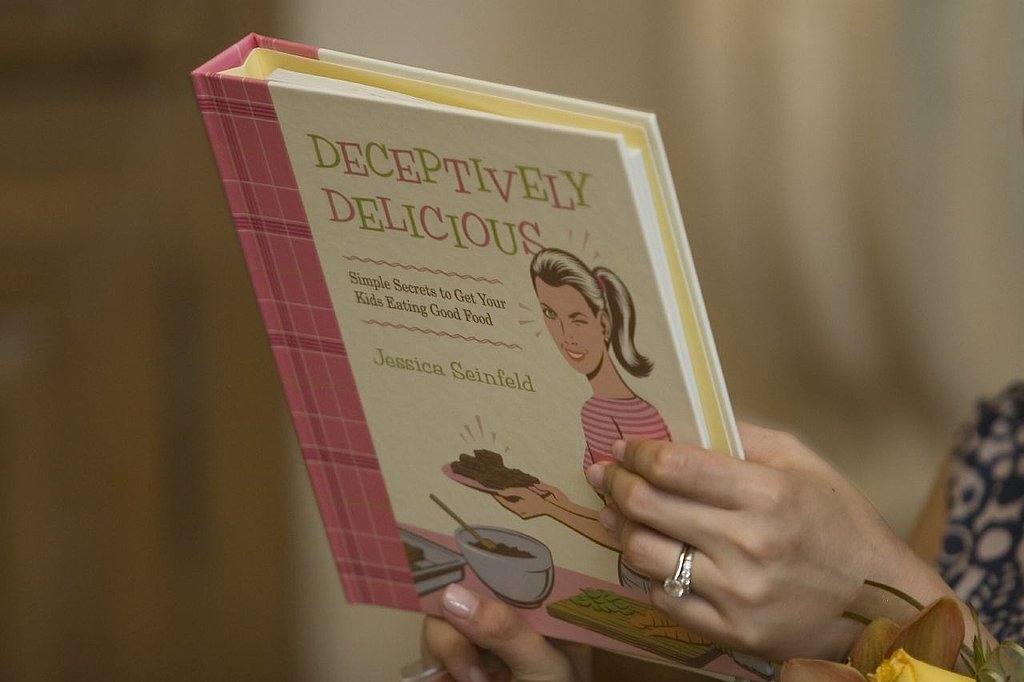 Mamas should register for the items they need and want to finish off the nursery so they don't get 25 receiving blankets.
Source: Flickr User 34561073@N00 [11]
Deliver Practical Gifts and Advice
While a lavish event, a classic baby shower celebrates all things practical for mama and baby, ensuring mom receives plenty of pep talks, advice, and gear for the big day.
Source: Flickr User goodspeed [12]