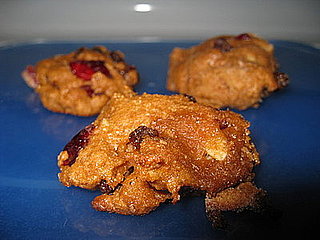 Kids are lil cookie monsters, but before you think chocolate chip, peanut butter, or snickerdoodles, consider whipping up a batch of the breakfast variety. Over at
The Children's Table
, one of LilSugar's community groups,
GirlC
posted this healthful recipe for the mom-tested and tot-approved
breakfast drop cookies
.
The munchies contain high fiber and nutrient-rich ingredients like bran cereal, carrots, and raisins. The perfect handheld morning meal can be munched on at preschool or anytime kiddos are on the go. If you're looking for a place to share recipes (like bean burgers and lasagna mash) or tips and tricks about feeding children, join The Children's Table!