Your kids are crazy for cookies and Rice Krispies Treats, so why not really blow their minds by adding their favorite candy bars — Twix, Butterfinger, Snickers, and more — to the mix. We found eight recipes that incorporate candy into desserts, taking sweets to a whole new level. Keep clicking to find the double sugar dose that most tempts your sweet tooth!
Peanut Butter Cup S'Mores Bars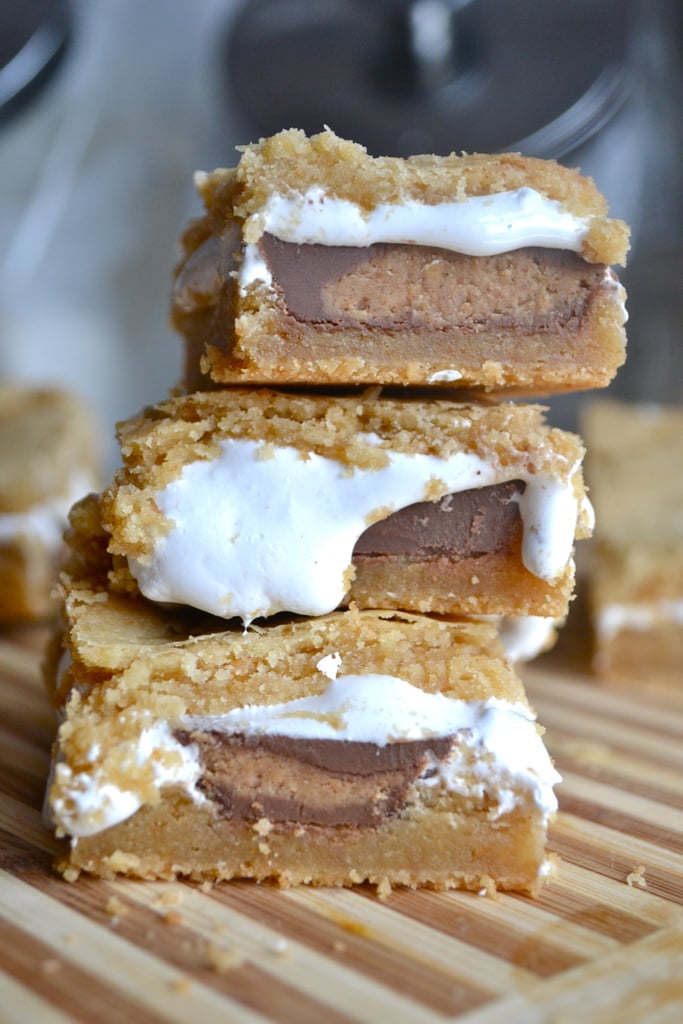 Melanie of The Sweet Life feels pretty strongly about her peanut butter cup s'more bar [1] recipe. "I'm never eating a s'more sans peanut butter cup or peanut butter cup sans s'more ever again," she says. "Cross my heart, hope to die. Peanut butter cup s'mores are life." We're betting your kids will agree.
Browned Butter Chunky Twix Cookies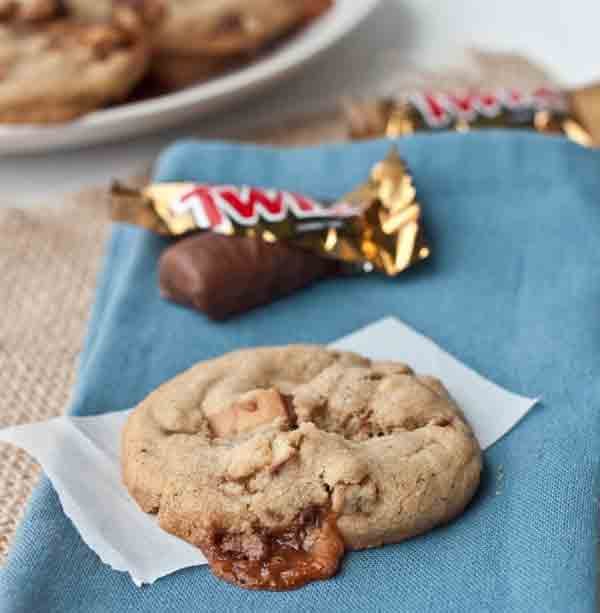 "Chunks of caramel-y, crunchy chocolate loaded in a cookie? Sign me up," says Kristy of Sweet Treats & More. And we have to say, her browned-butter chunky Twix cookies [2] are inspiring us to go on a sugar-and-butter bender! "You get a cookie that's slightly crispy around the edges, and soft and chewy in the middle," she says of her recipe. "If you're lucky, you'll get some cookies that ooze a little of the caramel from the Twix chunks when they bake. The ones with the ooze are the best!"
Butterfinger Rice Krispies Treats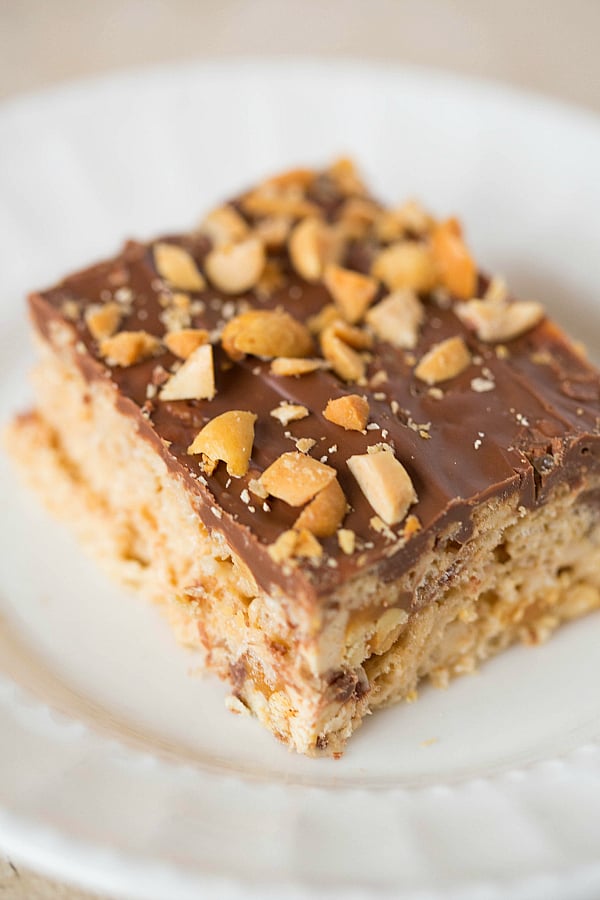 Camille of Six Sisters' Stuff used leftover Halloween [3] candy (full confession: I still have a ton!) to create these Butterfinger Rice Krispies Treats [4]. "I honestly think that I will never go back to regular Rice Krispie Treats," says Camille, the oldest of the six blogging sisters. "Chocolate, peanut butter, and Butterfingers all rolled into those gooey treats: heaven!"
Milk Dud Nutella Cookies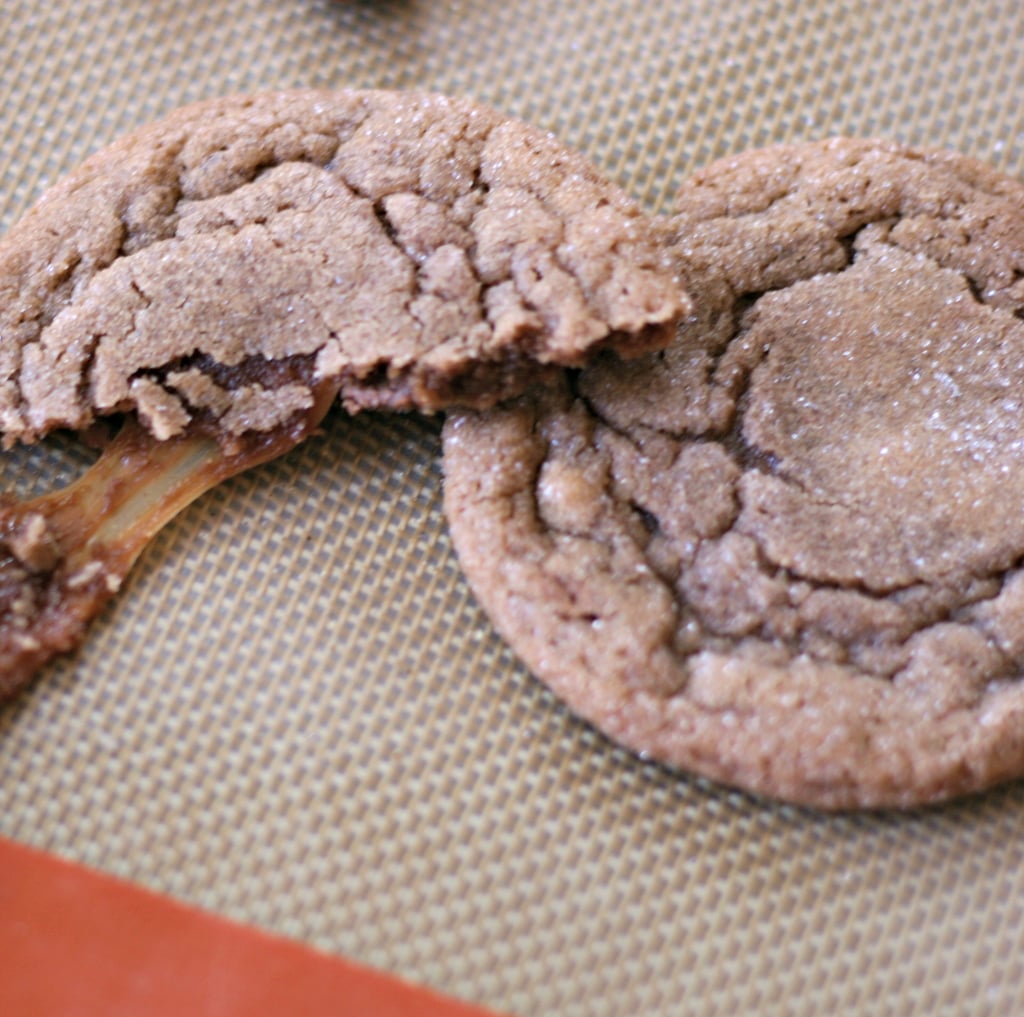 Halloween [5] candy also inspired Tanya of Lemons For Lulu to create these Milk Dud Nutella cookies [6]. "The caramel is soft and chewy," she says. "The chocolate coating melts into the cookie for a more intense chocolate flavor. Nutella provides all the chocolate flavoring for this cookie while adding a touch of hazelnut. This is really a dynamic combination. A perfect use of Milk Duds, if you ask me!"
Malted Milk Ball Rice Krispies Treats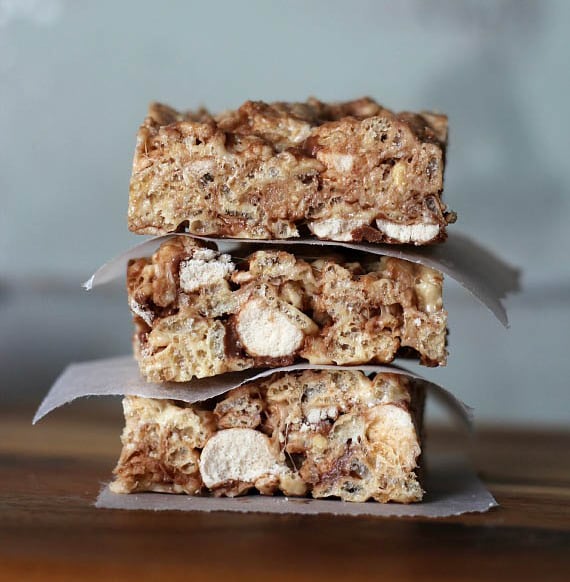 If you like your Rice Krispies Treats with a bit of crunch, Shelly of Cookies & Cups has the recipe for you. Made as a ploy to make her Whopper-loving husband fall in love with her favorite dessert, these malted-milk ball Rice Krispies Treats [7] incorporate malted milk powder and Whoppers into the usual recipe.
Rolo Cheesecake Bars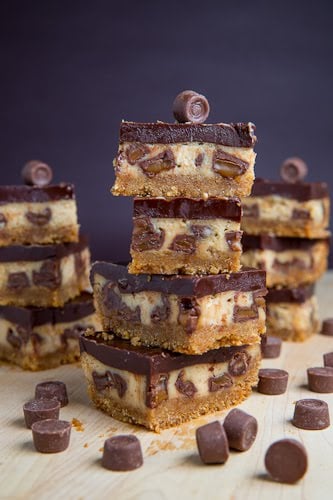 Bakers Royale concocted this yummy Rolo cheesecake bar recipe [8]: a graham cracker crust is topped with caramel cheesecake with mini Rolos and finished off with a layer of dark bittersweet chocolate with caramel zigzags. Yum!
Butterfinger Oatmeal Cookies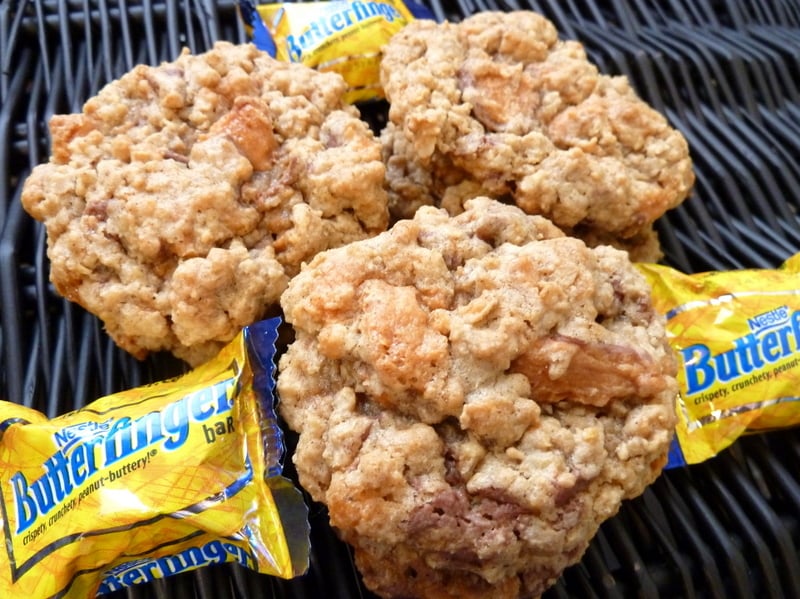 "Few things in life are better than a delicious oatmeal cookie," says Stephanie, aka Cookin' Cowgirl. "That is, unless you stuff those cookies full of 'crispity' Butterfingers!" We have to agree, especially after trying her amazing (and easy) Butterfinger-oatmeal cookie recipe [9].
Snickers Rice Krispies Treats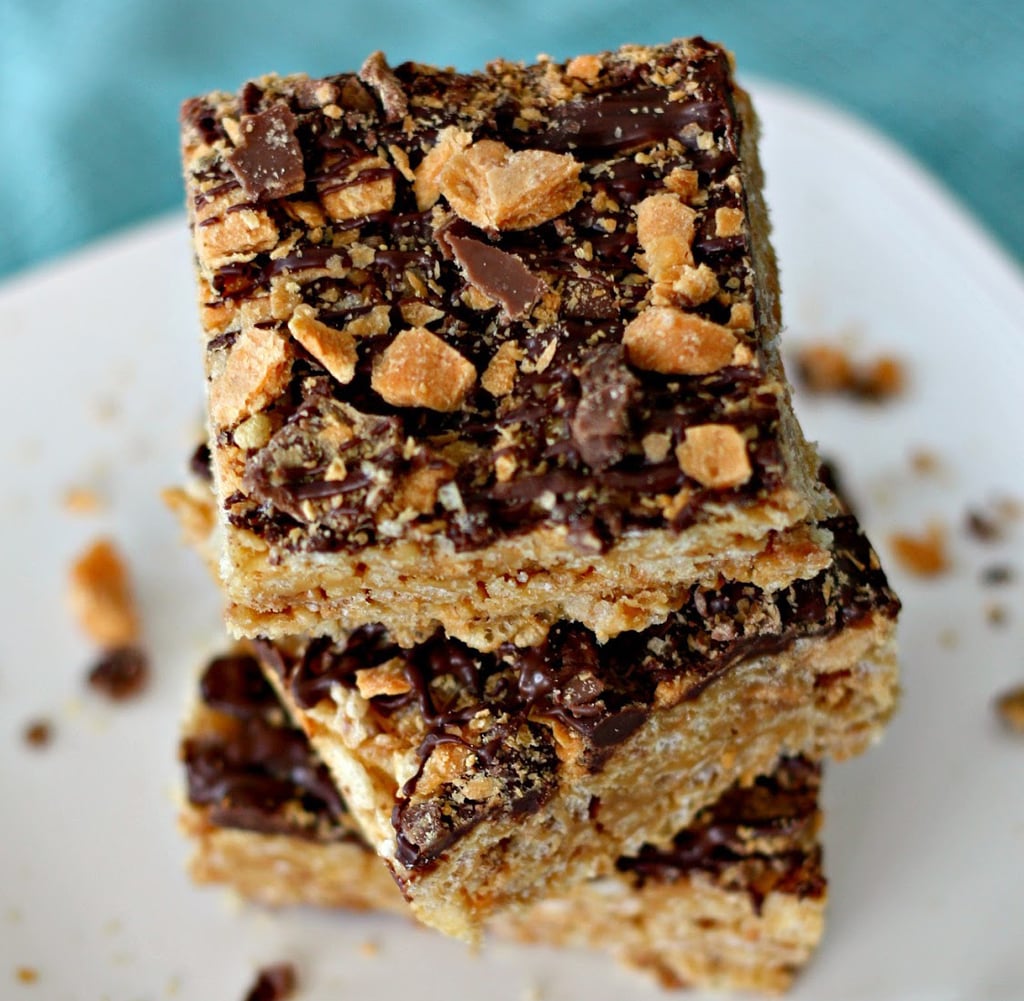 Michelle of Brown-Eyed Baker has a thing for Rice Krispies Treats, doctoring them up with everything from pretzels to white chocolate. For this outrageous Snickers Rice Krispies Treats [10] recipe, she added caramel sauce, peanuts, and chopped Snickers bars to the mix. "As if that wasn't enough, I topped it all off with a chocolate-peanut butter glaze and more chopped peanuts," she says.