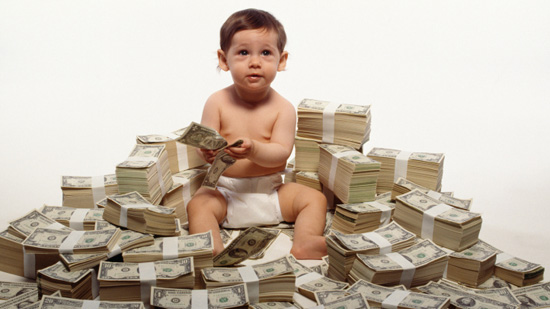 Hold onto your wallets! The average cost of raising a child from birth to age 17 (not including college or life insurance) is now a whopping $222,360, a 22 percent increase from 1960 when the US government began collecting such data. And for those mamas who welcomed an addition to their family last year, the costs will increase to $286,050 for the average middle-class family and $475,680 for wealthier ones. According to the US Department of Agriculture's
Expenditures on Children by Families
, the price of raising a child has increased dramatically over the past 50 years and how the parents distribute their child-rearing budgets has shifted too. Take this quiz to how the money is spent.
Raising Baby: See If You Know Where the Money Goes
Which of the following is the greatest child-rearing expense accounting for 31 to 35 percent of total expenses?