While one of the great perks of Spring and Summer entertaining is access to a grill, there's something to be said for advance preparation. Whether you're hosting or attending an outdoor cookout or barbecue, go easy on yourself by eliciting the help of your Crock-Pot. Yes, you heard us right! While it's typically associated with heartier fare, your slow cooker can also be a great way to prep flavorful barbecue or picnic essentials for warm-weather gatherings. Here, 10 of our kid-friendly favorites!
Slow-Cooker Apple Cider Pulled Pork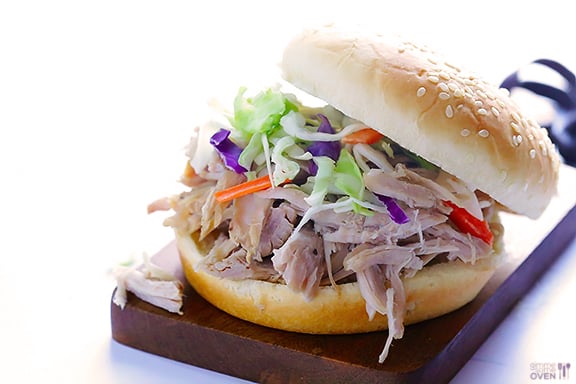 In a fraction of the active prep time that it would take to make on the grill, this Apple Cider Pulled Pork [1] is delicious on a bun with a green salad or coleslaw.
Source: Gimme Some Oven [2]
Slow-Cooker Curried Chicken Salad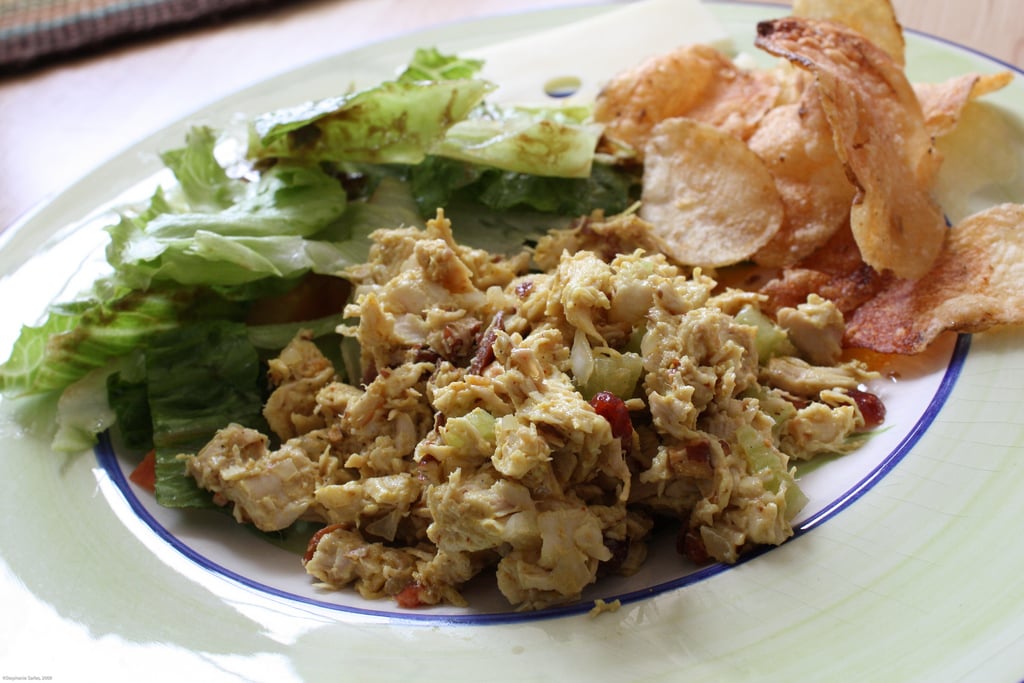 Adapted from Williams-Sonoma's The New Slow Cooker, this
Curried Chicken Salad [3] is easy to make and serve.
Source: Flickr user Einahpets32 [4]
Tangy Sloppy Joes
With only a few ingredients, these sloppy joes from Budget Gourmet Mom [5] are on the table and ready for noshing after a day of cooking slow and low, thanks to your Crock-Pot. And leftovers do double duty as lunch the next day.
Source: Budget Gourmet Mom [6]
Slow-Cooker Chipotle Beef Tacos With Cabbage and Radish Slaw
Mexican may not be the first genre that comes to mind when coming up with a cookout menu, but these Chipotle Beef Tacos [7] would make a great main dish for our outdoor party.
Source: Jose Picayo for Real Simple [8]
Chicken Caesar Sandwich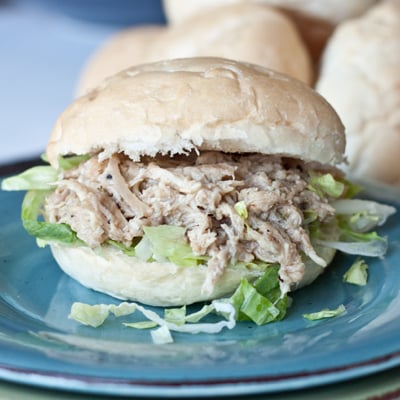 Caesar Salad Sandwiches [9] make an unexpected, but welcome addition to most any barbecue.
Source: Sweet Treats and More [10]
Barbecue Ribs in the Crock-Pot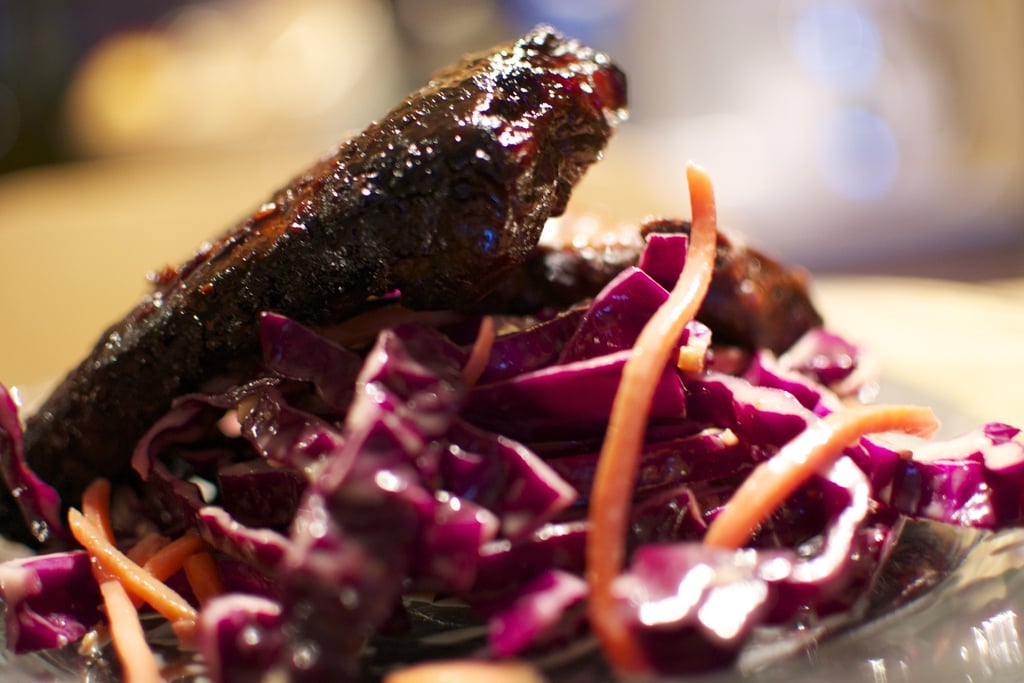 Talk about easy: these Crock-Pot Ribs [11] require just five ingredients!
Source: Flickr user tkd540 [12]
Slow-Cooker Southwestern Quinoa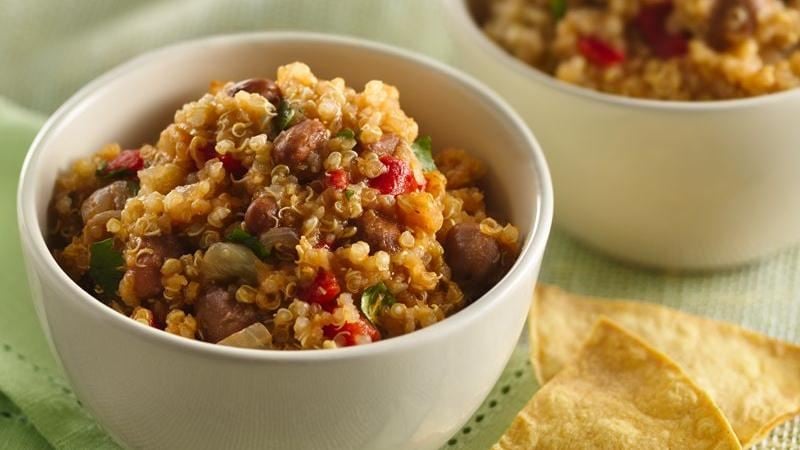 While we generally associate slow-cooker meals with heartier fare, this Southwestern Quinoa [13] is light and bright and makes a yummy side dish alongside barbecued chicken, burgers, or ribs.
Source: Betty Crocker [14]
Crock-Pot Baked Beans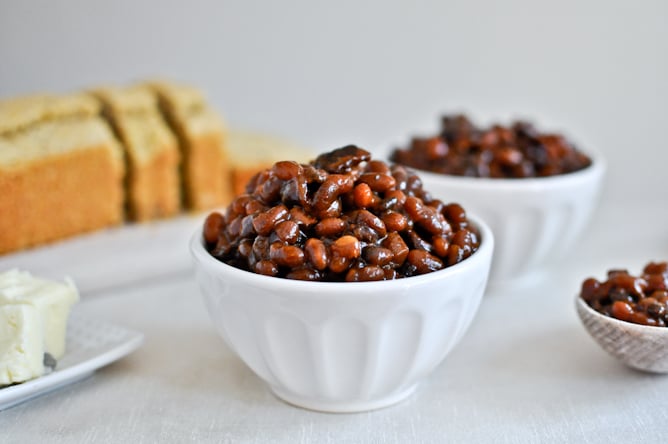 After 10-plus hours of simmering in the slow cooker, we can pretty much guarantee that these baked beans [15] will have the best depth of flavor of any you've ever made.
Source: How Sweet It Is [16]
Slow-Cooker Lemon Poppy Seed Cake
Kids and parents alike will delight in this light and lovely Lemon Poppy Seed Cake [17] from Real Simple — no oven required!
Source: Anson Smart for Real Simple [18]
Triple Chocolate Brownies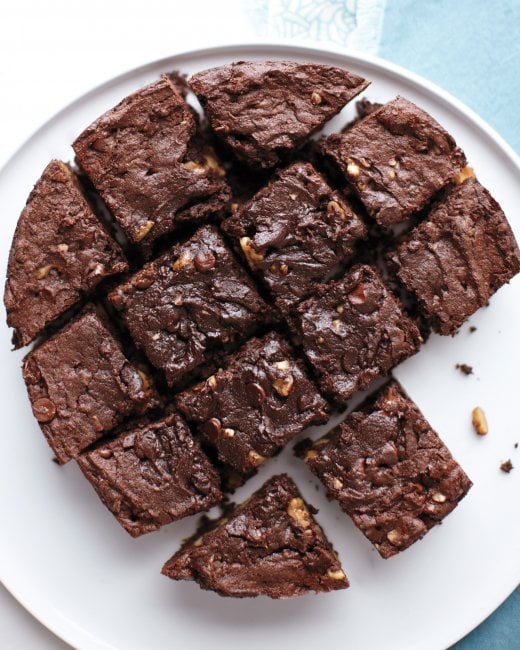 Whip up a batch of ooey, gooey Triple Chocolate Brownies [19] the Martha Stewart [20] way — in your Crock-Pot!
Source: Martha Stewart [21]