Easter's just around the corner, and while you could make a no-frills throwaway basket festive by filling it with goodies, we love the idea of investing in a special container that your tots can use year after year. We've found some traditional — and some not-so-traditional — options in the Easter basket department for your little ones. Check out 10 of the sweetest baskets, totes, and even mini suitcases for your little chicks and bunnies to stash their holiday treats in!
Pink Jute Easter Basket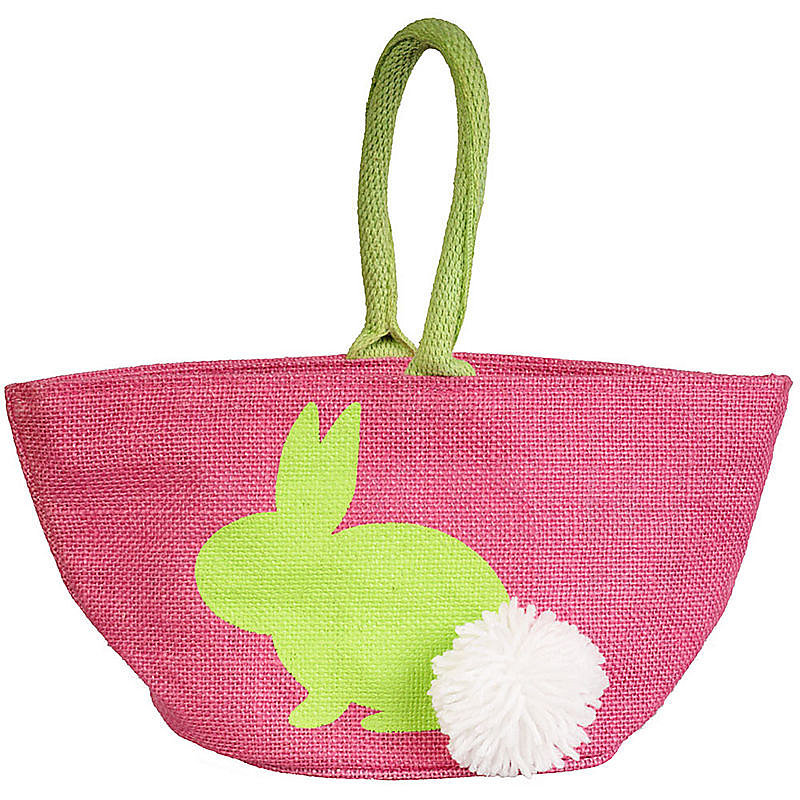 Paper Source's Jute Easter Basket [1] comes in both boy- and girl-appropriate color combos and rings in at just $10!
Bon Voyage Suitcase Set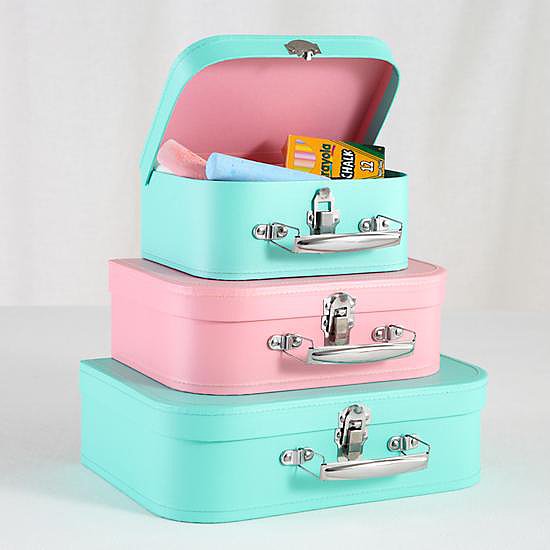 Who says your Easter basket has to be of the traditional variety? The Land of Nod's Bon Voyage Suitcase Set [2] ($20 for three) is ready for Spring in contrasting pastel shades and serves as great storage and room decor after the holiday is over.
Personalized Easter Basket Pail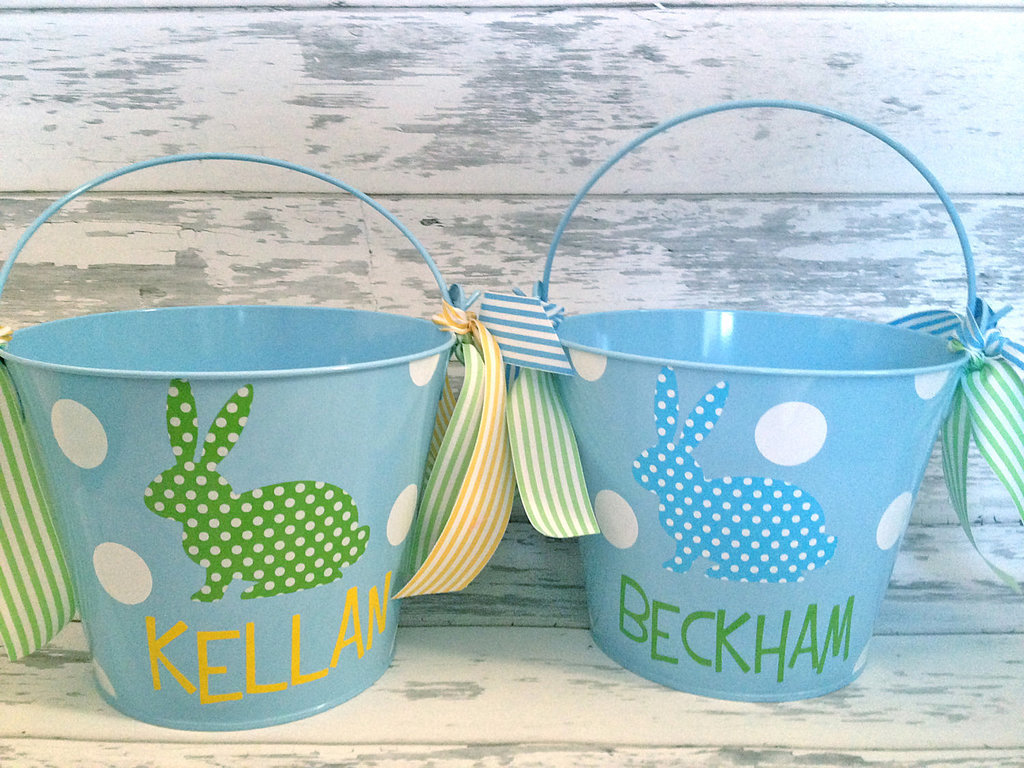 These sturdy Easter bunny pails [3] ($24) can be personalized for your child in the colors, ribbon, and font of your choosing.
Custom Wool Felt Easter Basket
These soft felt baskets [4] ($40) come in a range of colors and are adorned with either a bunny or chick appliqué, plus your tot's name or initials.
Burlap Easter Basket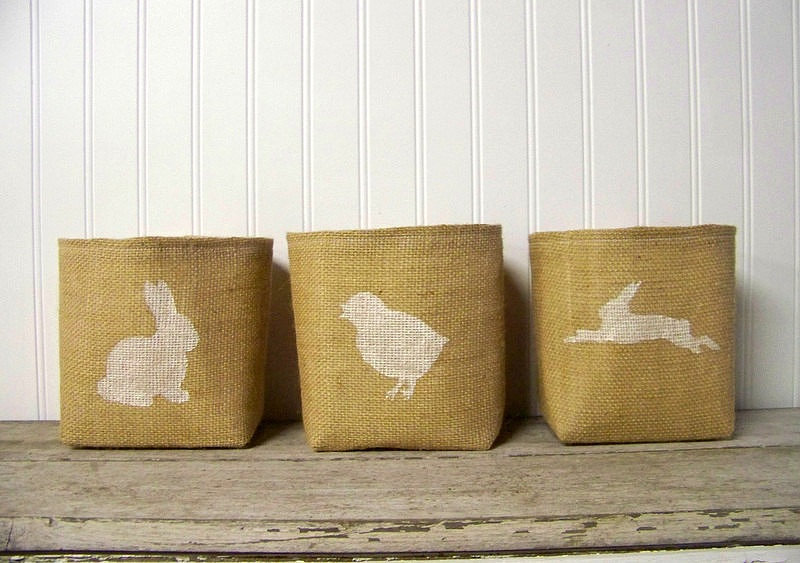 Choose from the silhouette of a seated bunny, a jumping bunny, or a chick to be stenciled onto your rustic yet chic burlap basket [5] ($20). These would look great stuffed with pastel tissue or shredded paper (and, of course, Easter eggs)!
Sherpa Lamb Treat Bag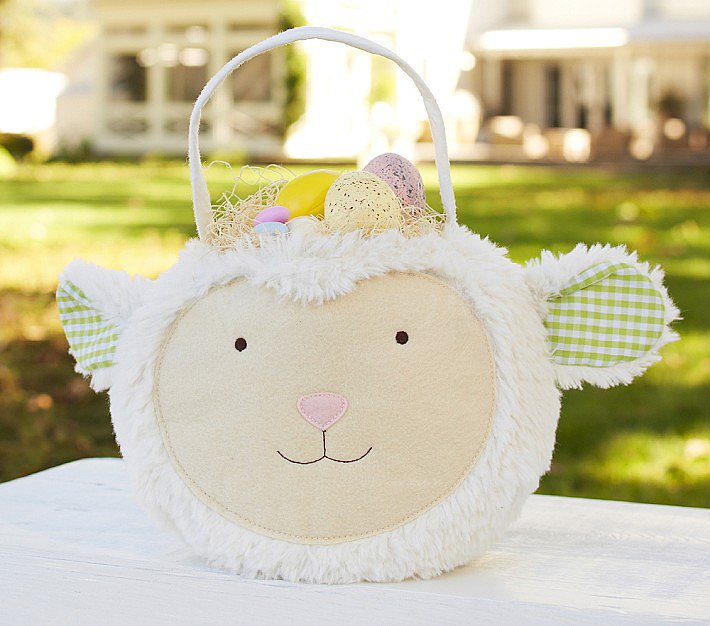 An extrasoft and fuzzy lamb treat bag [6] ($18, originally $23) makes an adorable choice for the littlest of kids. Add $7 to have it personalized with your child's name or monogram.
Navy and Green Plaid Easter Basket Liners and Baskets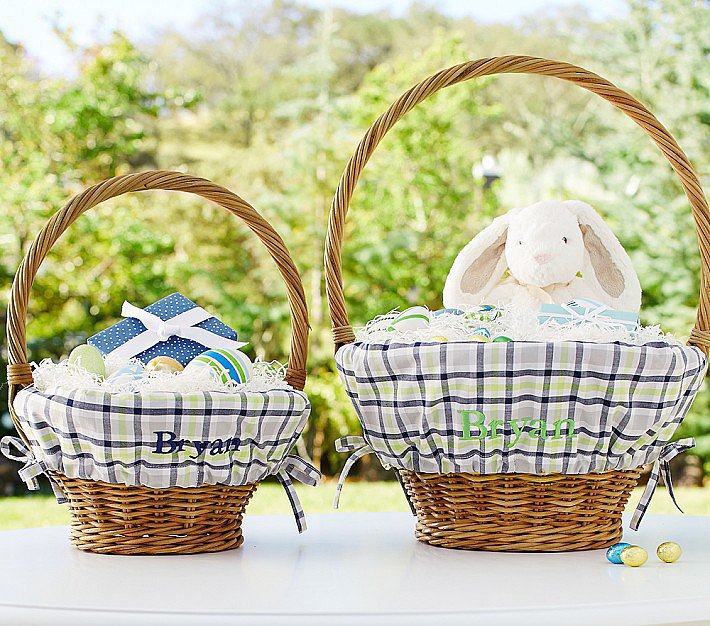 Pottery Barn [7] Kids' woven baskets and liners [8] ($12-$13, originally $15-$17) make for the most beautiful traditional Easter baskets. The liners come in an array of color and design options — perfect for little boys and girls to take out at Easter time year after year.
Peter Rabbit Easter Basket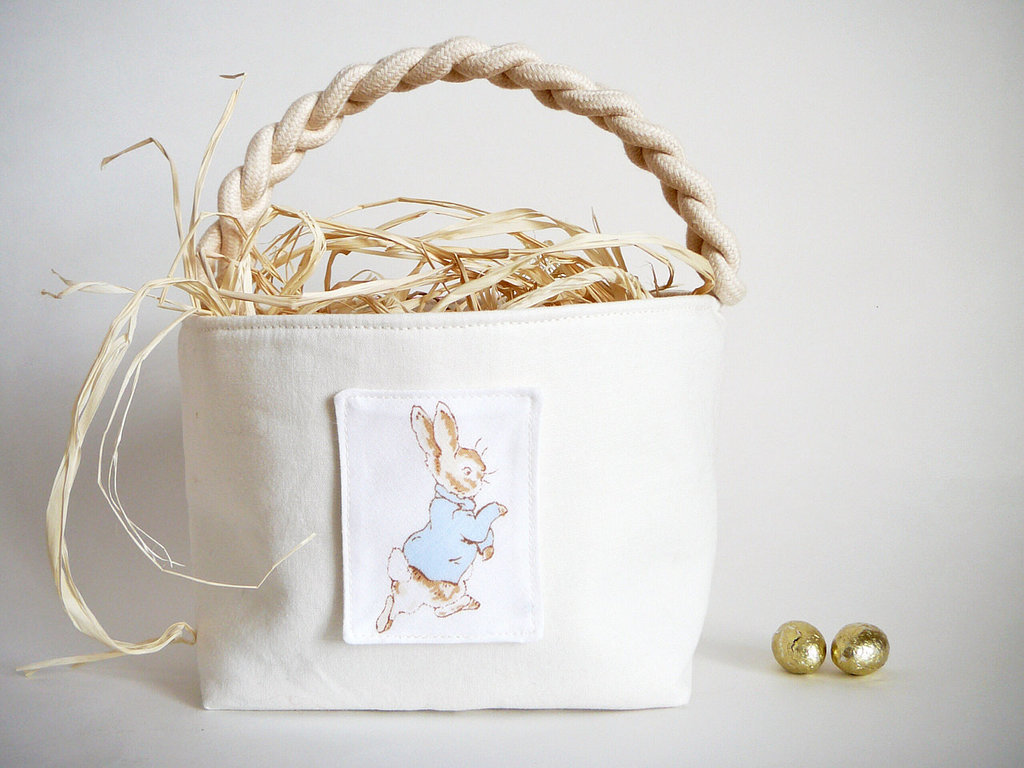 Etsy seller Good Wishes Quilts' vintage Beatrix Potter Easter baskets [9] ($38) are incredibly sweet in their simplicity.
Bunny Silhouette Custom Burlap Bin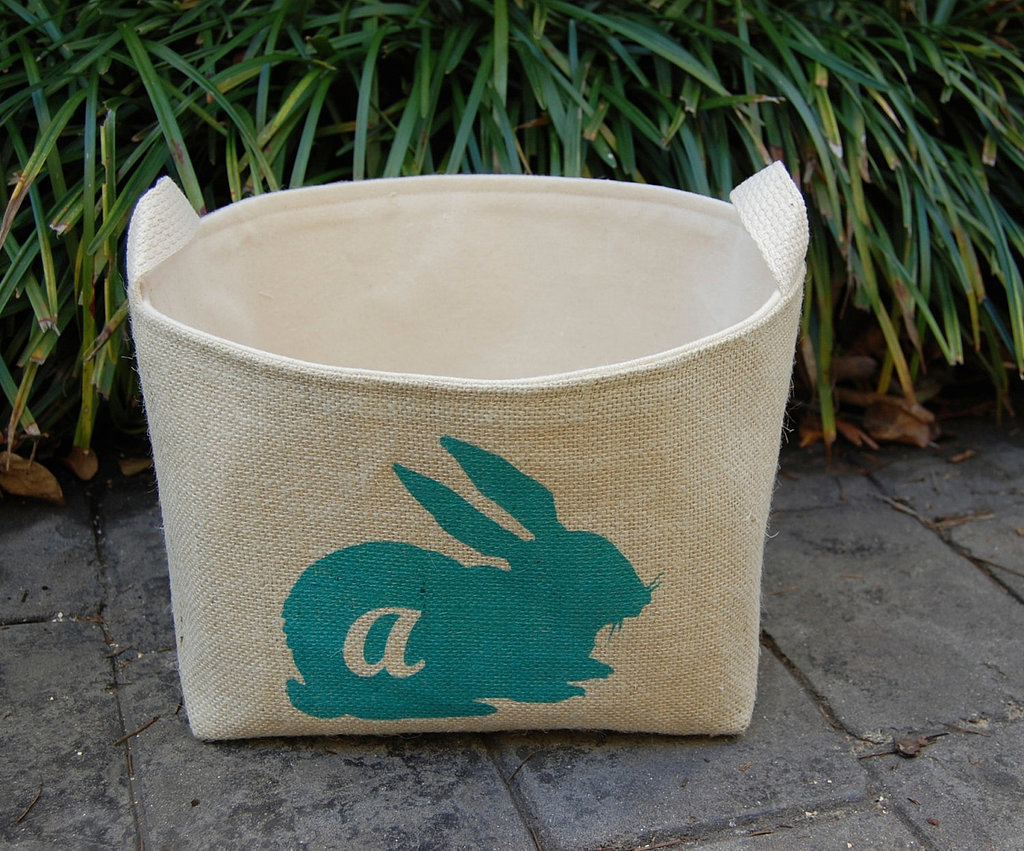 Not only is A Southern Bucket's Burlap Bin [10] ($42) perfect for stashing Easter goodies, but it's also cute enough to be used year-round for toy or book storage.
Felted Watering Can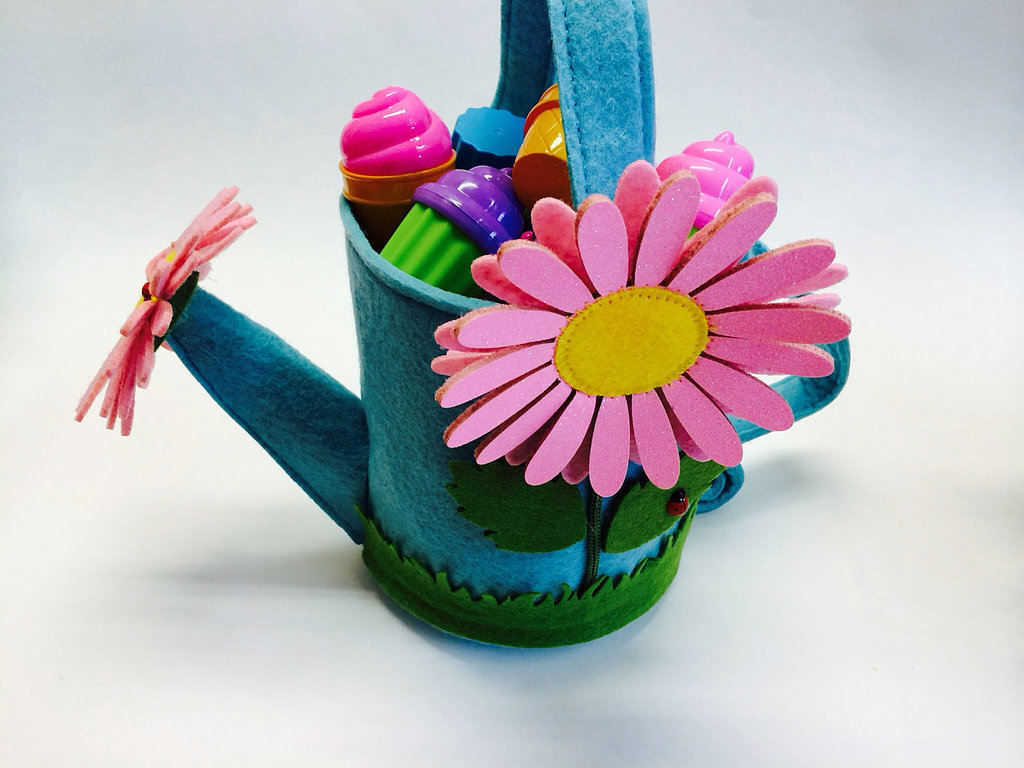 Who says your Easter basket has to be of the traditional variety? The Crafters Merchant's Felted Watering Can [11] ($16) simply screams Spring. Note that it's smaller than most Easter baskets, so be selective in your stuffing!