Welcome to our guide to Back-to-School Success: 31 days of tips, apps, recipes, and more to help you make this your family's best school year yet. Today includes special lunchbox touches to surprise them on the first day of school.
As excited as Mom may be for the first day of school [1], chances are tots are a mixed bag of eager anticipation and nerves. Before posing them for their annual back-to-school photo [2], pack them a lunch that reminds them that Mom's thinking about them throughout the day. Lunchbox notes [3] are great throughout the year, but it's easy to add a special touch to that very first lunch of the year. We've rounded up 11 fun ways to surprise them when they open their lunch sack on that very first day. Check them out!
First Day of School Snack Note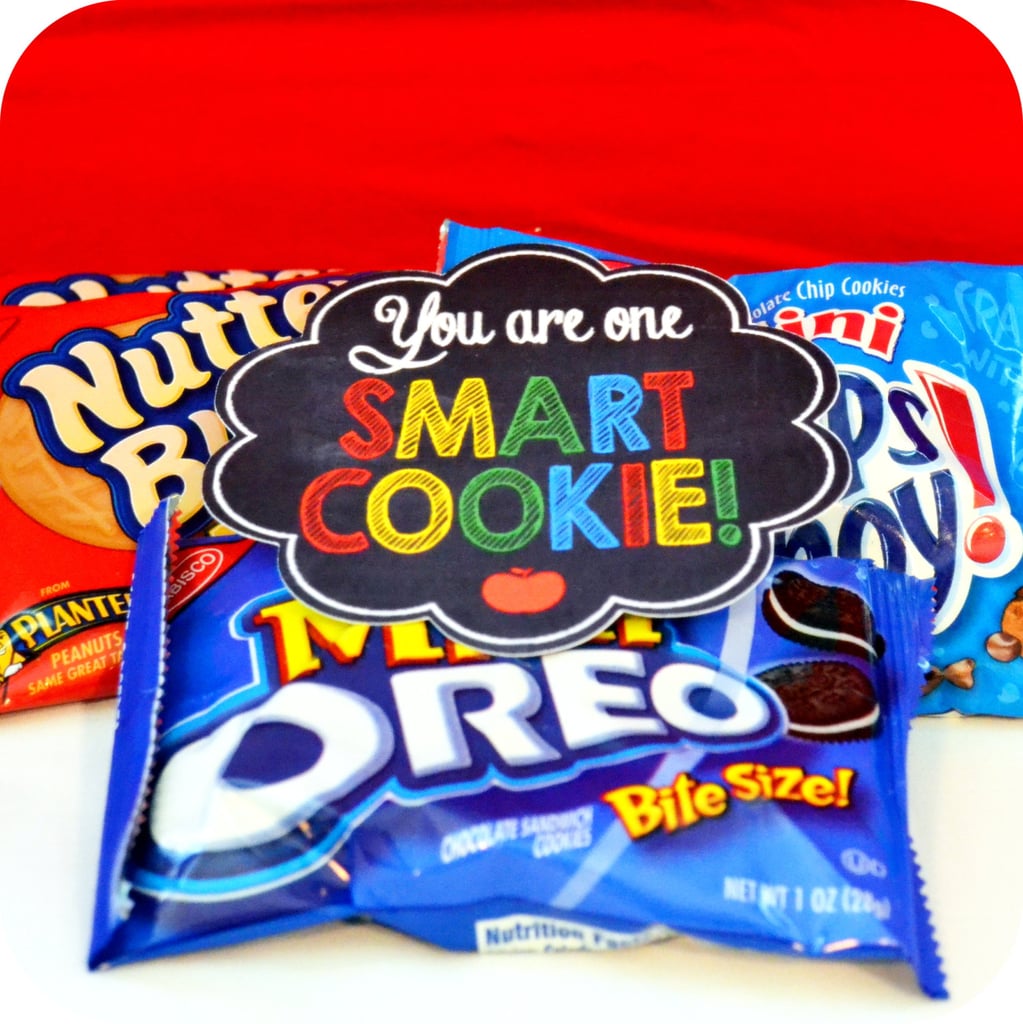 A plastic bag or reusable box/bag is a the perfect way to store your little one's lunch, but why not take it one step further with KraftsbyKaleigh's lunch note printables [4] ($10)? Simply download the PDF, print, and wrap or attach to your tot's favorite snacks for some lunchtime fun.
Finger Spork Fun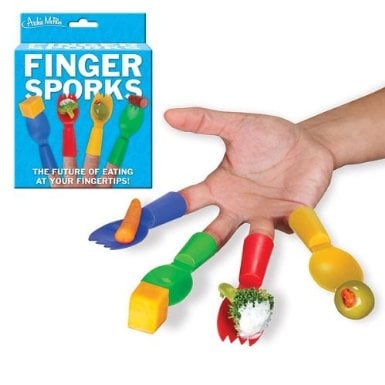 We know, we know . . . you always taught them not to eat with their hands. But Accoutrements' Finger Sporks [5] ($6) are just too much fun to ignore.
Party On!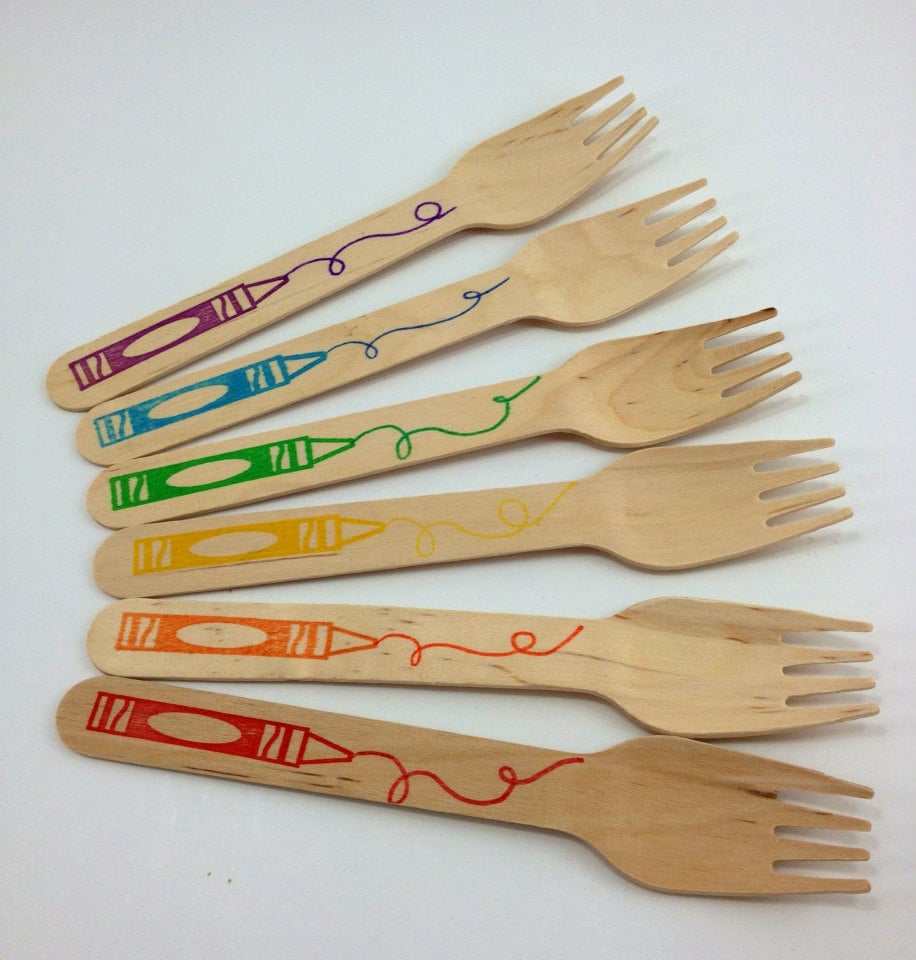 Who says special utensils [6] ($11/24) have to be reserved for birthday parties? Swap out your basic plastic spoon and fork for colorful crayon-inspired utensils instead.
Back-to-School Cookies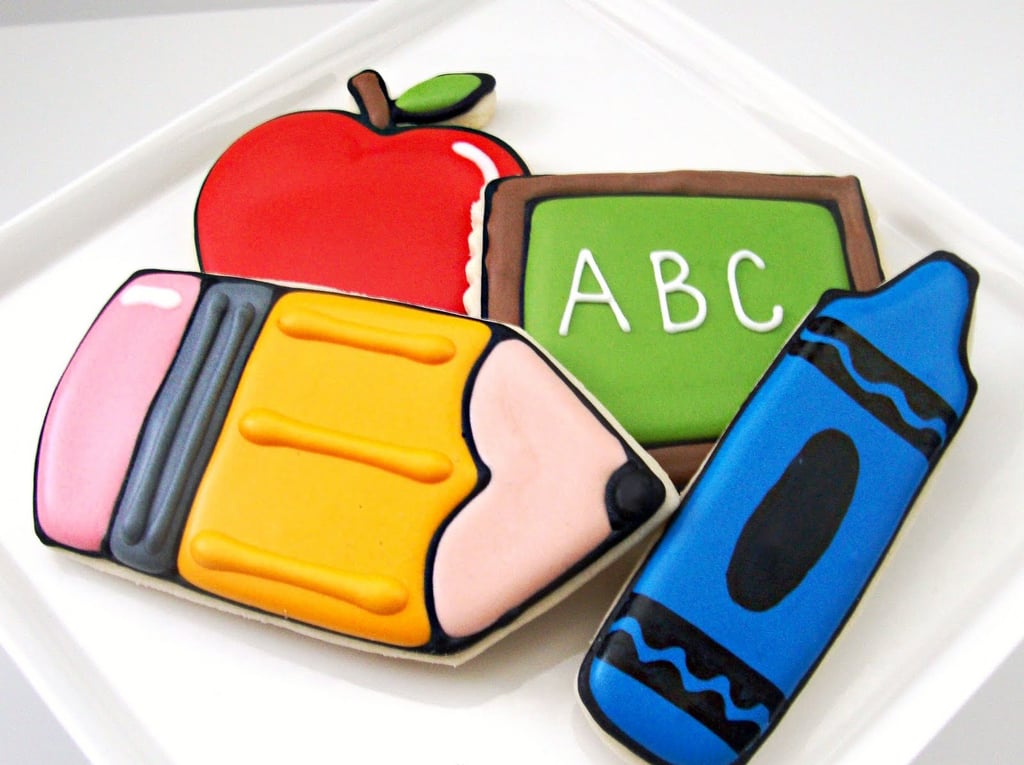 Kids need a lil taste of sweet before returning to class, and these back-to-school cookies [7] do the trick. Using cookie cutters already in her cupboard, Sugarbelle shaped the cookies into school supplies all kids can recognize!
Source: Sweet Sugar Belle [8]
Good Luck Smartie Pants Treat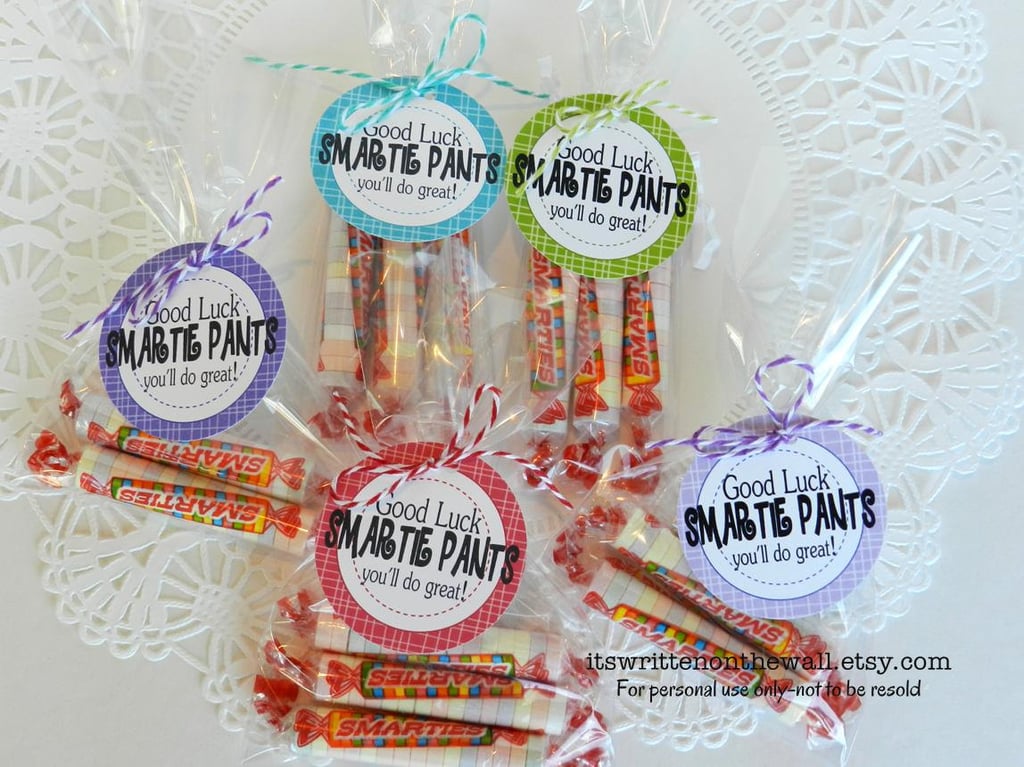 For slightly older tots, a little reassurance around lunch time is never a bad thing! ItsWrittenOnTheWall's Good Luck Smartie Pants printable [9] ($4) is the perfect addition to the lunch box with it's sweet words of encouragement and tasty mid-day treat!
Origami Napkins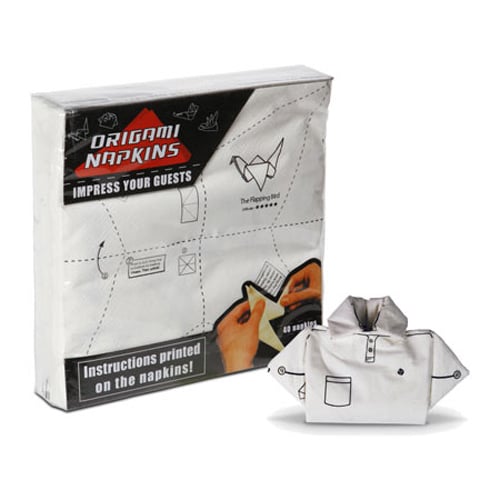 If your li'l one can't keep his hands still, these Origami Napkins [10] ($8) may be just the thing to keep him busy during the lunch hour. Each napkin has folding instructions printed right on it to help tots create the fun pieces.
A Grade-Specific Bento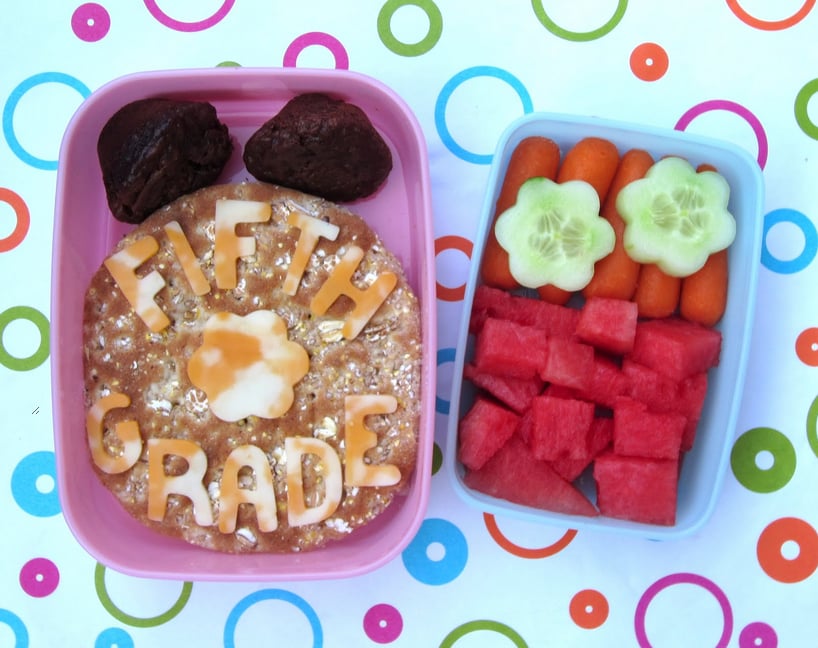 Celebrate her first day of a new grade with a bento lunch that announces it loudly proudly! BentoLunch [11]'s cheese letters only require cookie cutters to achieve!
Mathematical Krispie Treats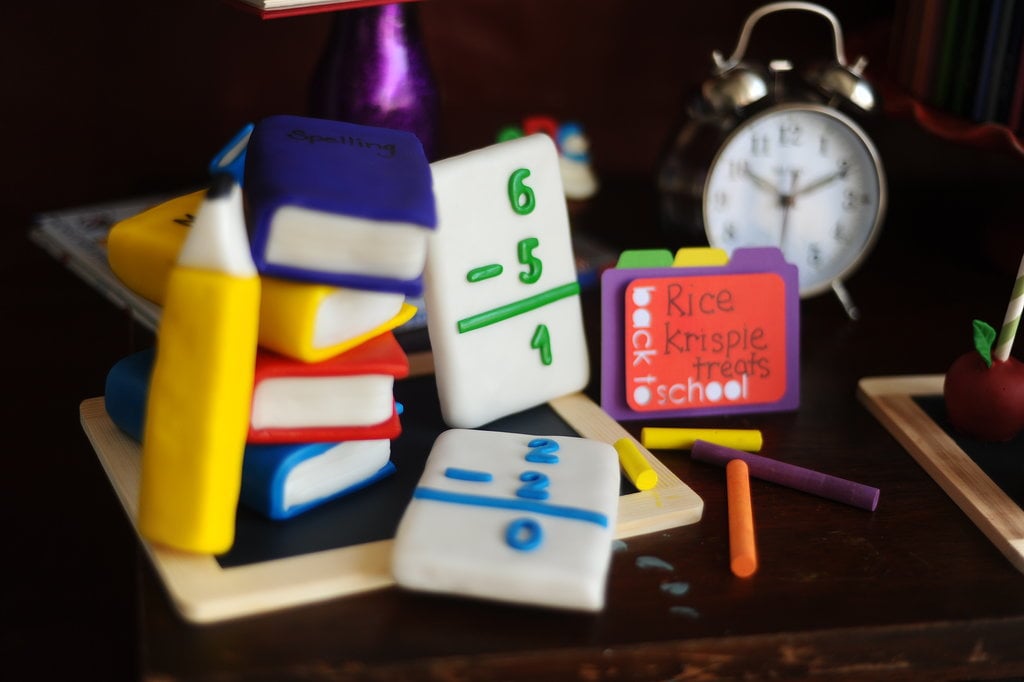 Rice Krispie treats are always a fun snack, but when they're decorated for the first day of school, they're a bonafide winner!
Back-to-School "Pencils"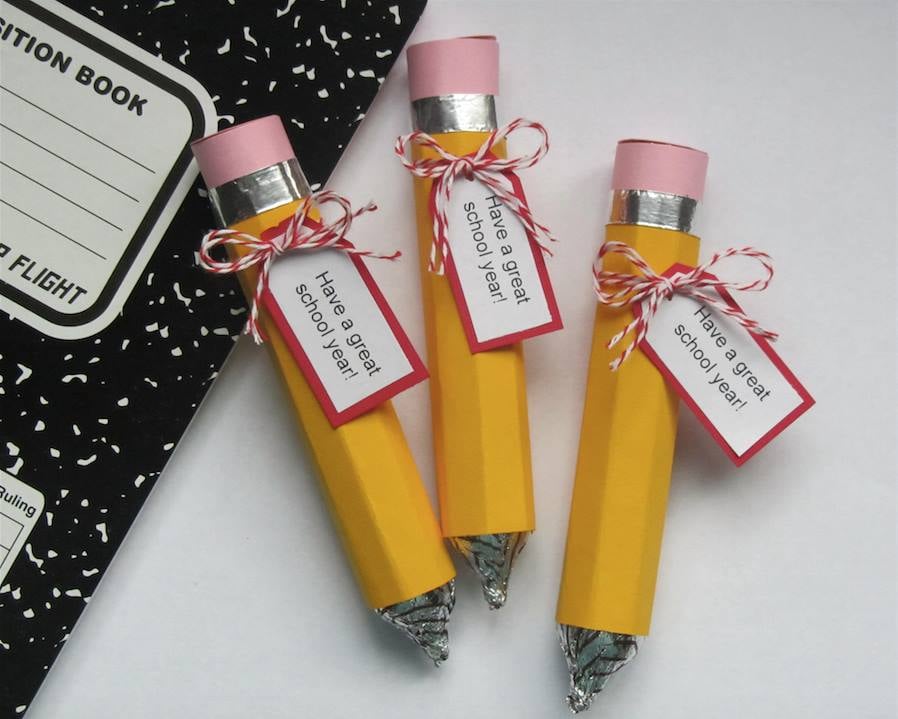 Add a sweet touch to the end of little one's lunches with these back-to-school "pencils" [12] that really consist of a pack of Rolos and a Hershey Kiss.
Back-to-School Bento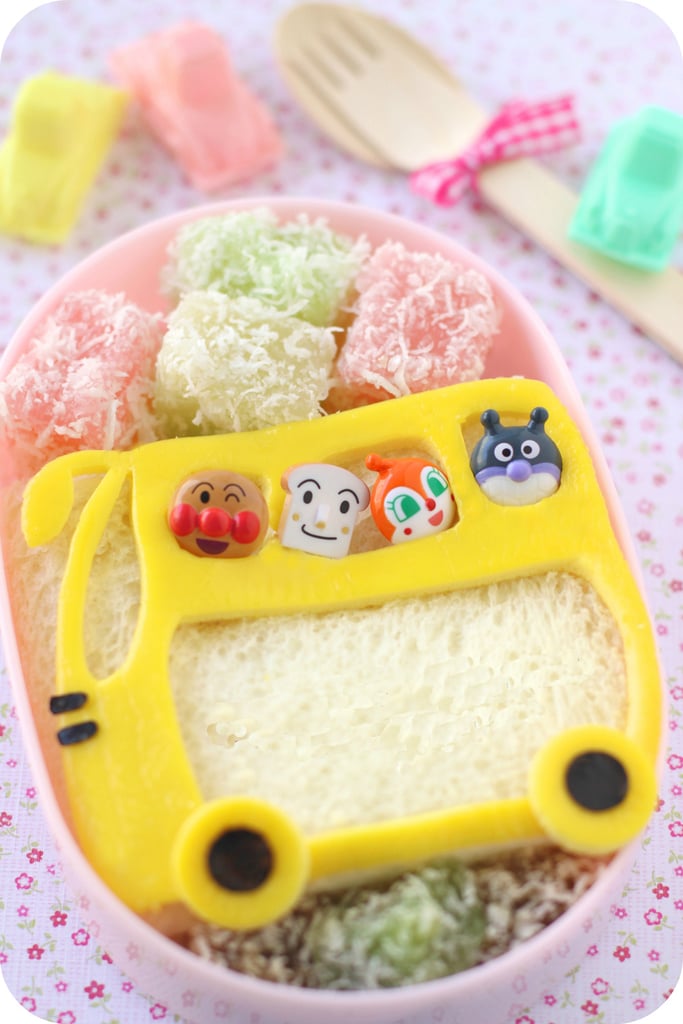 Bento boxes are still going strong in the lunch room, but Lia Chen's back-to-school bus version [13] isn't quite as complex as many of the other ones we've seen. Her step-by-step instructions make it the perfect way to celebrate the first day back!
Lunchbox Bookworm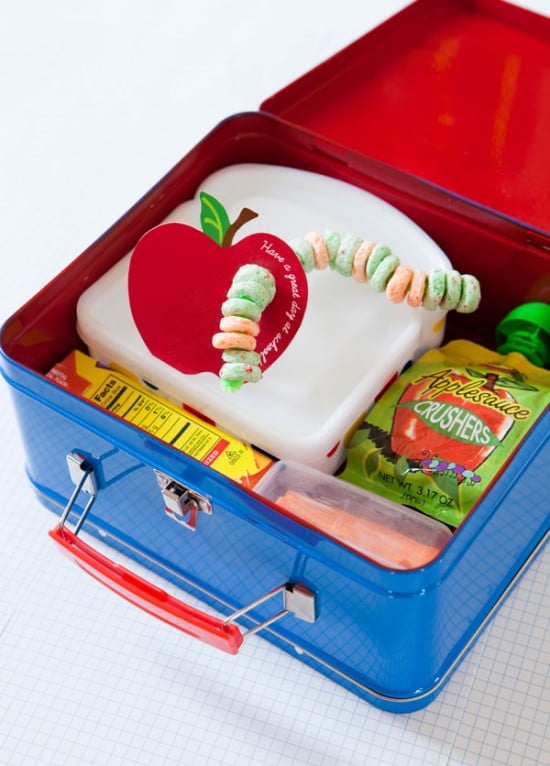 If your li'l one is a bookworm, you'll want to download One Charming Party's Lunchbox Printable [14]. The free download is an easy way to celebrate the big day!
[15]