One of Europe's leading baby goods manufacturers, Cybex, is making its first foray into the US market this Summer. Led by an 18-year veteran of the industry, who created the leading car seat in Germany and relaunched Maclaren in that market, Cybex plans to begin introducing its urban, fashionable strollers, car seats and baby carriers to specialty retailers in August. We were invited to a sneak peek of the line, and found it to be design-conscience and functional. Though many of the pieces appear to be similar versions of Maclaren [1], Baby Bjorn [2] and Phil & Ted [3] products, it is obvious that the designers had moms in mind with the color combinations and features. Check out what they will be offering.
Solution X-Fix (approx. $200)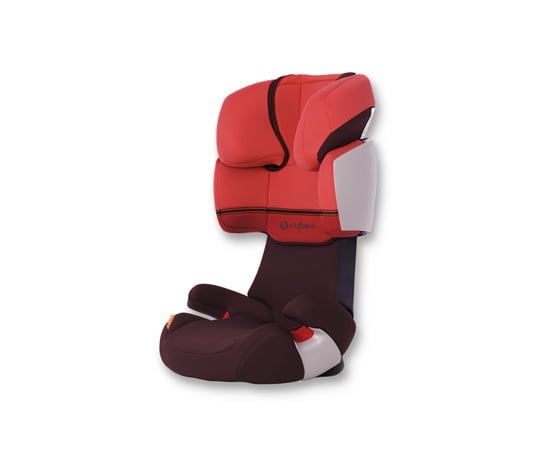 The company's booster seat has been awarded the best car seat in Europe for three years. The seat features side-impact protection and adjustable seat-back height to fit children up to 12-years-old. It will be available by the end of the year.
Aton n Infant Car Seat
Designed for babies up to 30 pounds, the infant car seat boasts a hidden canopy and unique construction that raises a lil one's esophagus up to prevent breathing issues. Weighing just under eight pounds mamas will appreciate its lightweight construction and the ability to carry their infant around town, but it won't be available until early next year.
Ruby (approx. $140)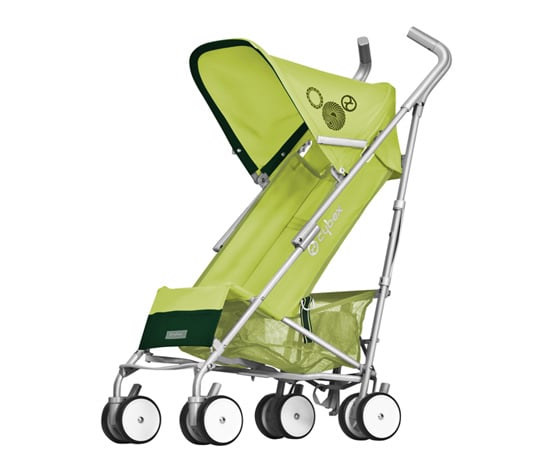 The lightest-weight stroller in the collection, the Ruby weighs in at just 11 pounds, similar to the Maclaren Volo. Like most super-lightweight strollers, the Ruby has few bells and whistles – it does not recline (but it does have a rest position) and it has the thinnest seat of the collection. The buggy's design was inspired by John Galliano's recent collections.
Onyx (approx. $220)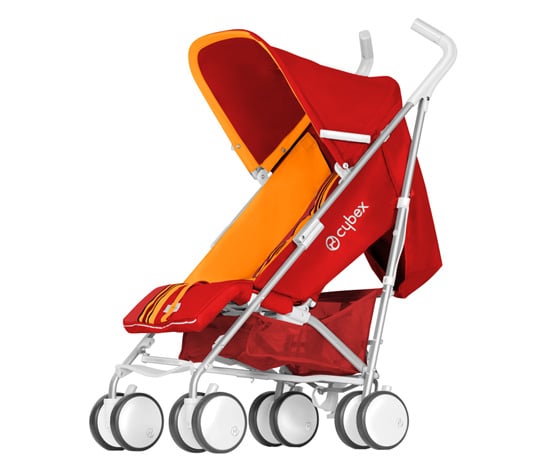 The mid-priced buggy in the company's gemstone line, the Onyx has a one-handed recline system that includes four positions — even one where baby can lay flat. With rear-wheel suspension, it has slightly bigger wheels than its competitors. It is also compatible with Cybex's infant carrier, making it a lightweight (15 pound) travel system.
Topaz (approx. $260)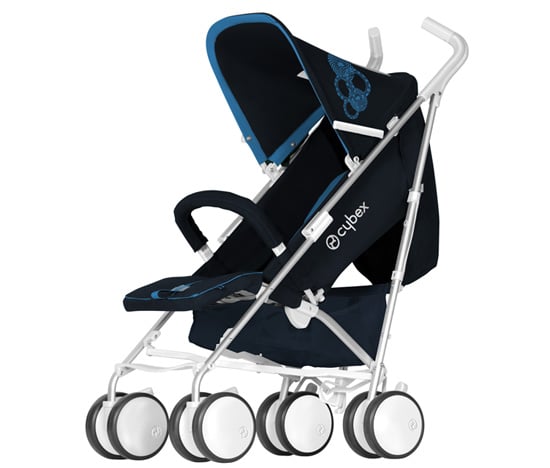 With the most bells and whistles in the gemstone collection, the 16.5 pound Topaz features bigger wheels than its siblings. Its adjustable handlebars, head cushion and shoulder protectors and higher-end fabrics all contribute to its designer look. Similar to the Maclaren Techno, in looks and functionality, the Topaz appears to offer many of the same features at a lower price-point.
Callisto (approx. $350)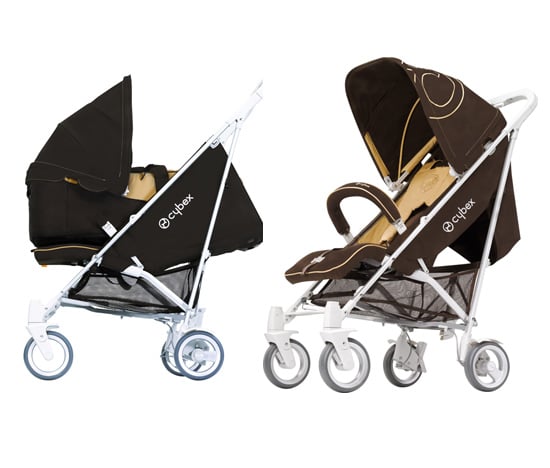 The 17 pound Callisto stroller is the brand's full-fledged travel system. The standard stroller uses beautiful aluminum wheels and a full suspension system to provide as smooth a ride as other high-end strollers on the market. The adjustable handlebar is ideal for tall parents and the one-handed folding system is easy to maneuver. A baby cot will be available separately (for around $160) and the company's infant car seat snaps into it as well. The biggest design flaw seems to be its incompatibility with other company's car seats, meaning that parents of second and third children will have to buy a whole new system, rather than piecing it together.
2.Go (approx. $100)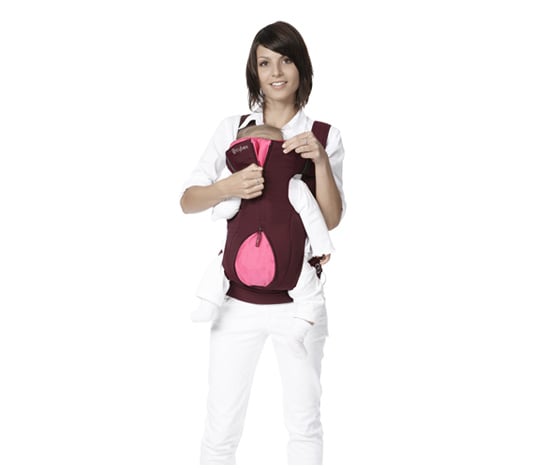 Two years in development, the 2.Go baby carrier is a cross between the Baby Bjorn and Ergo carriers currently on the market, placing 70 percent of the weight distribution on the hips with a fashionable twist. What I love about this product was how it is designed to grow with lil ones up to 40 pounds.