Chores are a great way for kids to learn about responsibility and earn a few extra bucks, but sometimes kids have trouble completing them. While there are plenty of apps that help kids track their tasks [1], sometimes they may need a nonelectronic reminder. From DIY [2] creations to online finds, these old-fashioned chore charts are a guaranteed way to get stuff done around the house.
Source: Etsy user NixieKnoxDesigns [3]
DIY Dry Erase Chore Board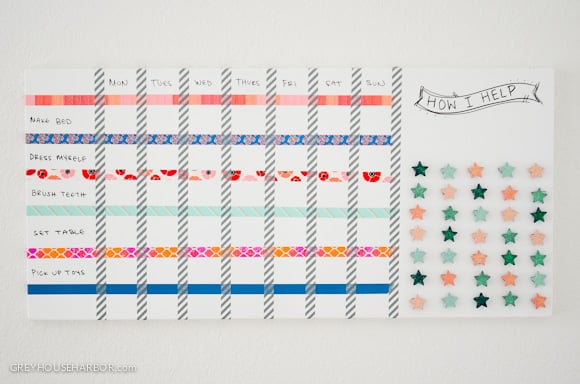 Grey House Harbor's dry erase chart [4] makes it easy for parents to change their tots' tasks as needed.
Source: Grey House Harbor [5]
Chalkboard Chore Tags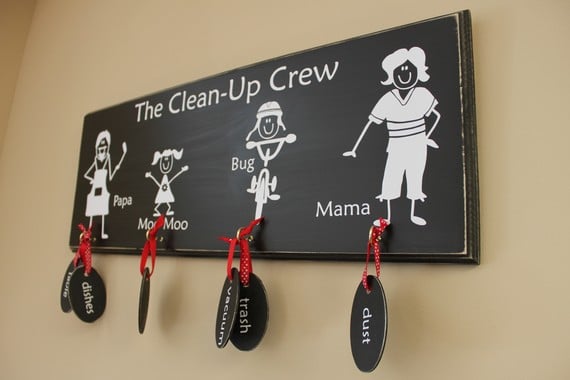 This custom chalkboard [6] ($15) helps everyone in the family keep track of their responsibilities.
Magnetic Chore Chart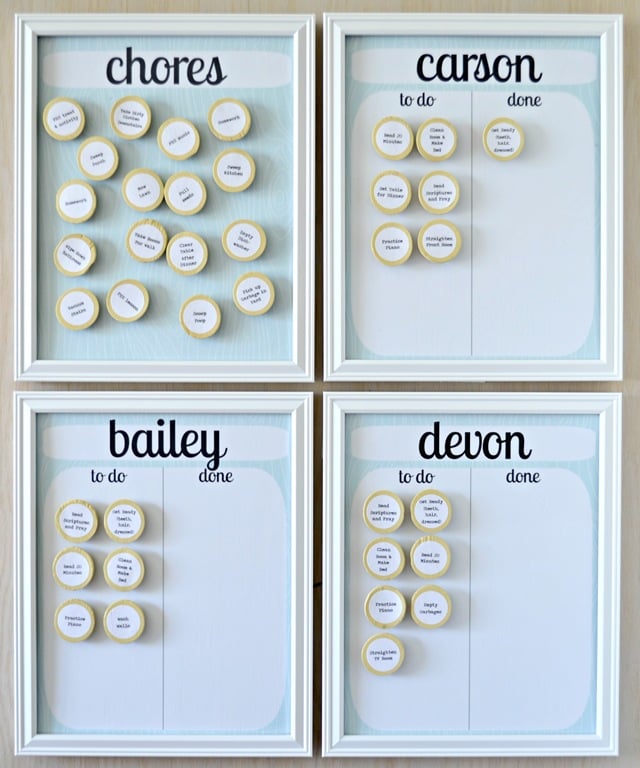 Lemon Squeezy Home's magnetic chart [7] makes it easy for kids to "cross" things off their list as they are completed.
Source: Lemon Squeezy Home [8]
Morning and Night Chore Chart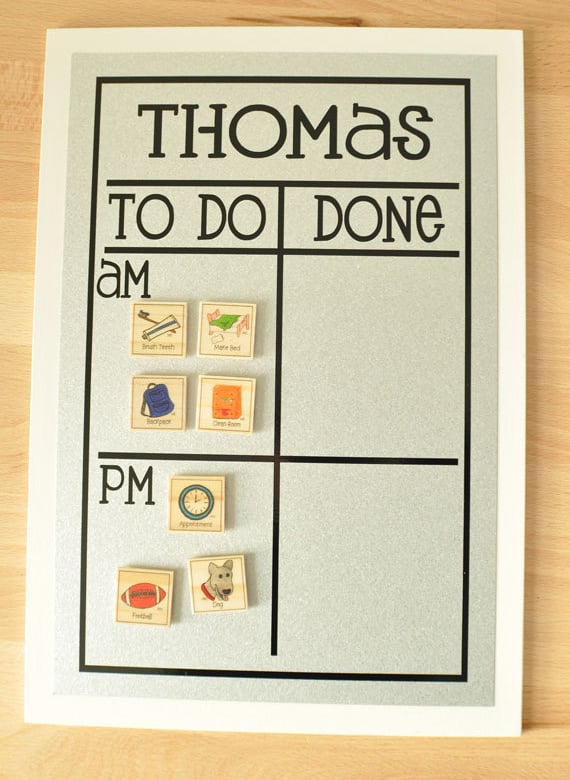 A picture chart [9] ($28) makes it easier for little ones to keep track of their daily tasks.
Washi Tape Chore Sticks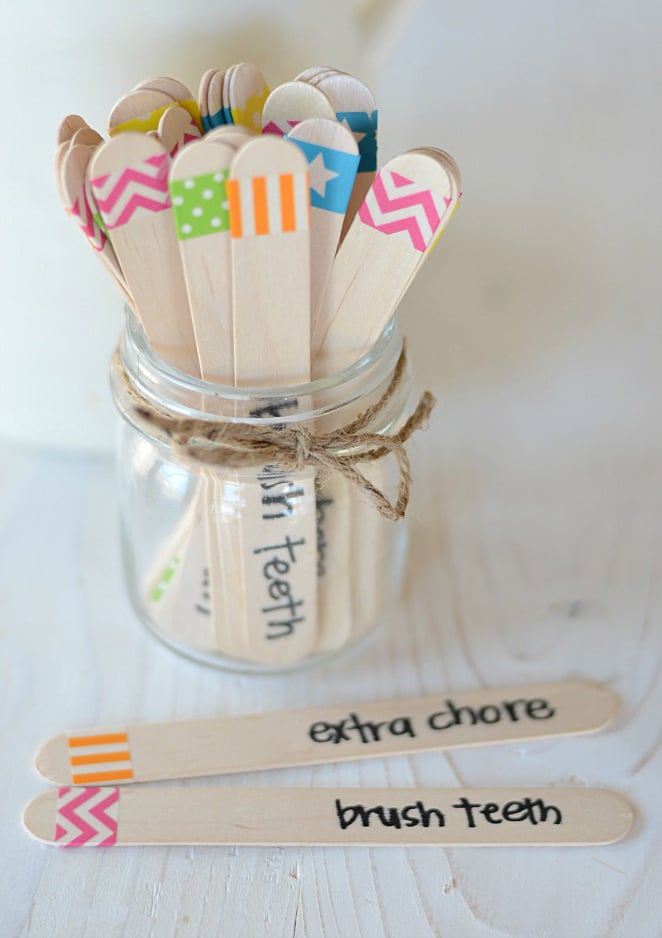 Simply Kierste's colorful chore sticks [10] turn assigning chores into a fun game.
Source: Simply Kierste [11]
Magnetic Chore Wheel
As kids complete a chore, they can stick their initial on this magnetic chart [12] ($15).
Kids-Choose Chart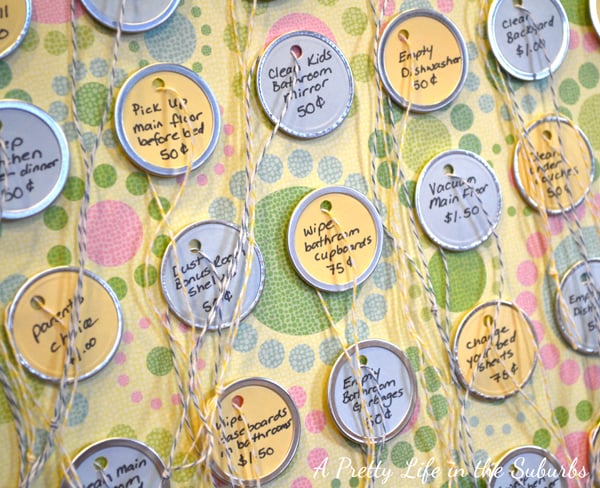 A Pretty Life's chore board [13] lets kids to decide which tasks they want to tackle, while allowing parents to pick the reward.
Source: A Pretty Life [14]
Printable Chore Charts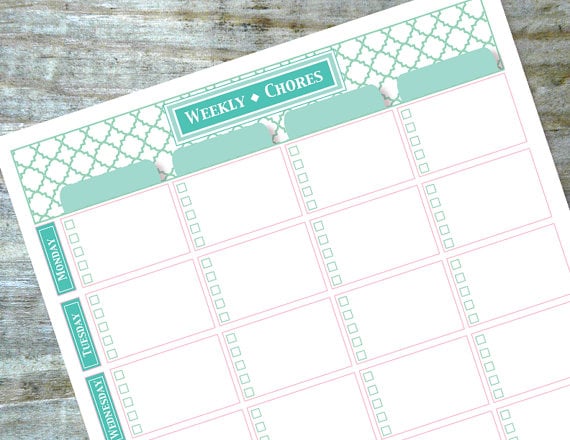 Parents can customize these downloadable charts [15] ($4) with their children's names and chores.
Chore Jars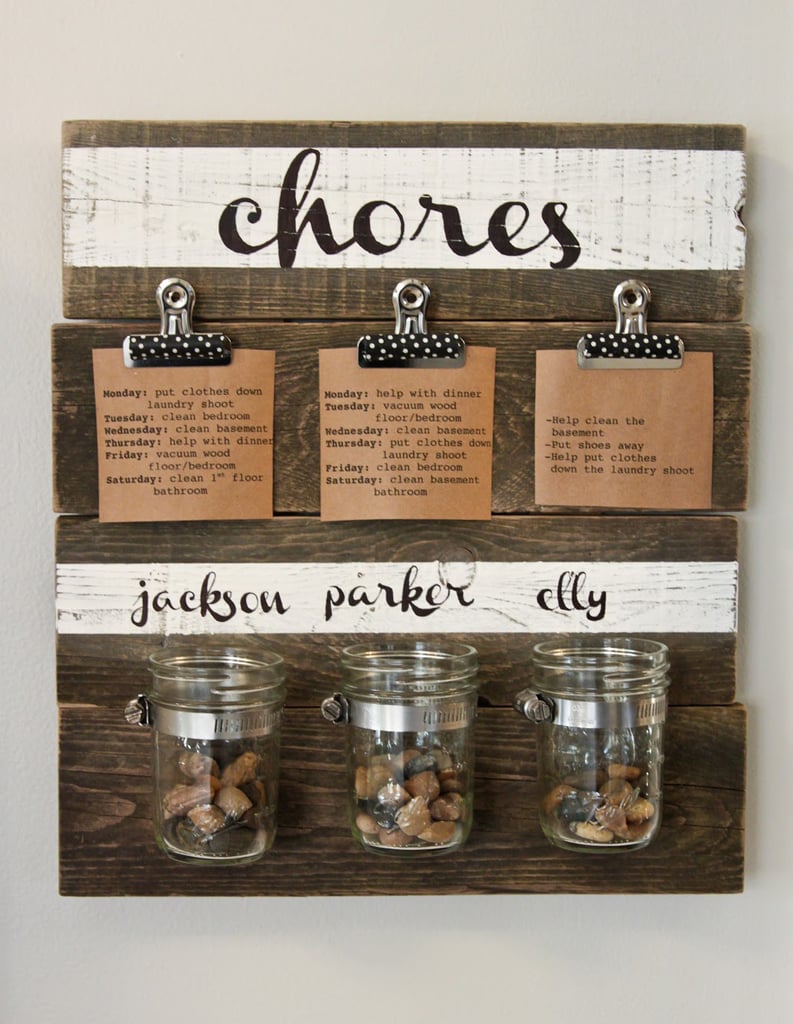 The Winthrop Chronicles' mason jar chart [16] doubles as gorgeous DIY [17] decor.
Source: The Winthrop Chronicles [18]