Does your little one touch, taste, or smell anything she comes into contact with? Don't worry! This is simply how kids learn about the world around them. But there are probably a few objects you'd prefer they stay away from. To give them the same experience without damaging your own items, try building a sensory bin. These activity spaces are a fun way for toddlers to develop their senses, hone their motor skills, and utilize their imagination. The best part: they are supereasy to make! From rainbow-themed tubs to seasonal bins, your little one will love these 11 DIY [1] sensory bins.
Source: I Can Teach My Child [2], Mama Miss [3], And Next Comes L [4], No Time For Flash Cards [5], Natural Beach Living [6]
Bug Hunt Sensory Bin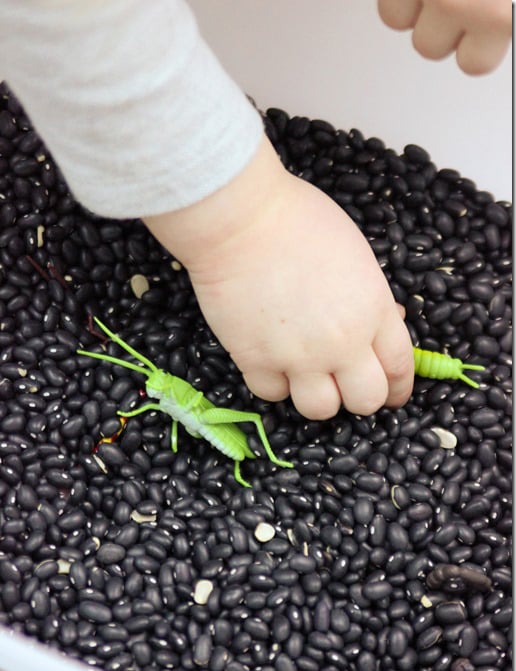 If your little one likes creepy crawlers, then she'll love Mama Miss's black bean and bug bin [7].
Source: Mama Miss [8]
Letter Sensory Bin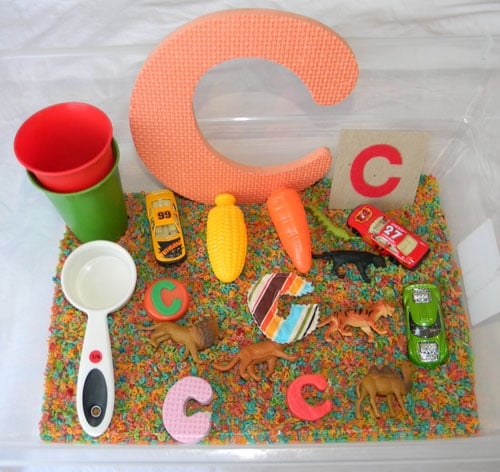 Stir the Wonder featured the letter C in her creative sensory bin [9], but you can easily make one that highlight your child's initials. Or, if you're really ambitious, make one for every letter of the alphabet.
Source: Stir the Wonder [10]
Fall Sensory Bin
Make Autumn last all year with this seasonal bin [11] from Blog Me Mom.
Source: Blog Me Mom [12]
Under-the-Sea Sensory Play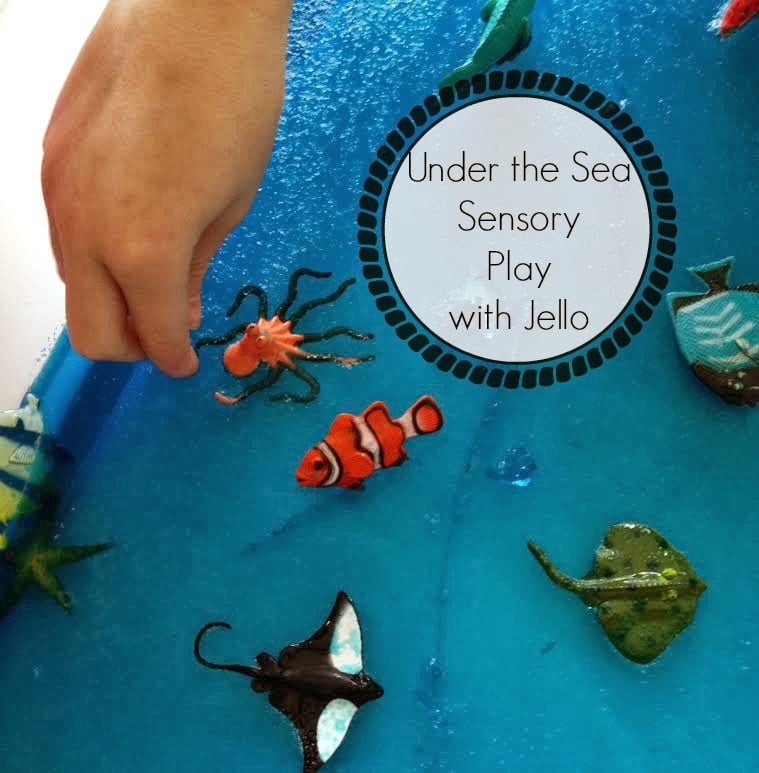 Kids will eat up Natural Beach Living's underwater tub [13], which is made completely out of Jell-O!
Source: Natural Beach Living [14]
Crazy-Color Sensory Bin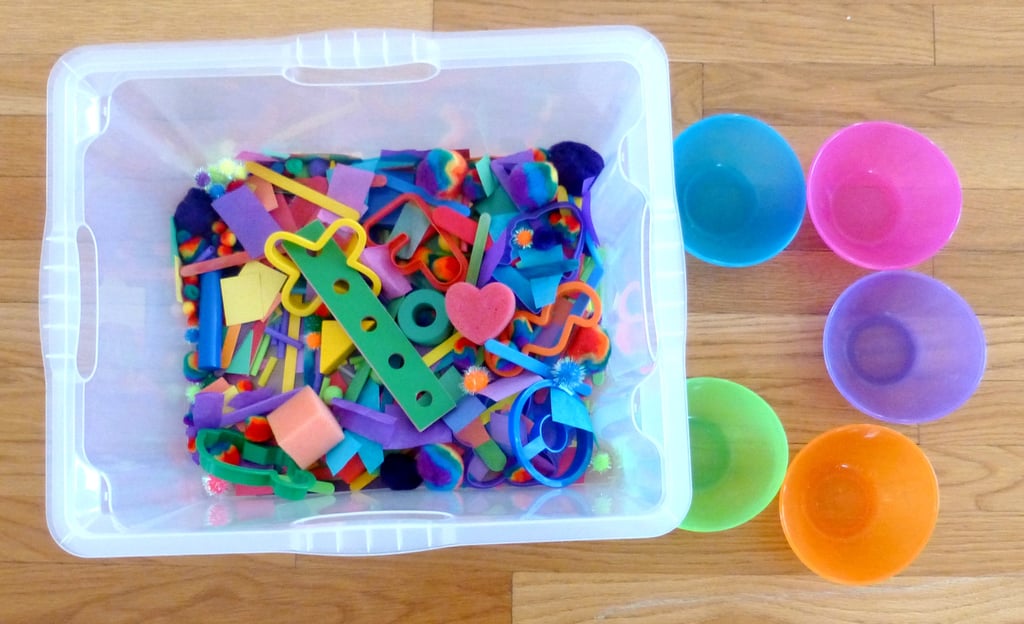 Take your little one over the rainbow with Craftulate's colorful bin [15].
Source: Craftulate [16]
Cloudy With a Chance of Meatballs Sensory Bin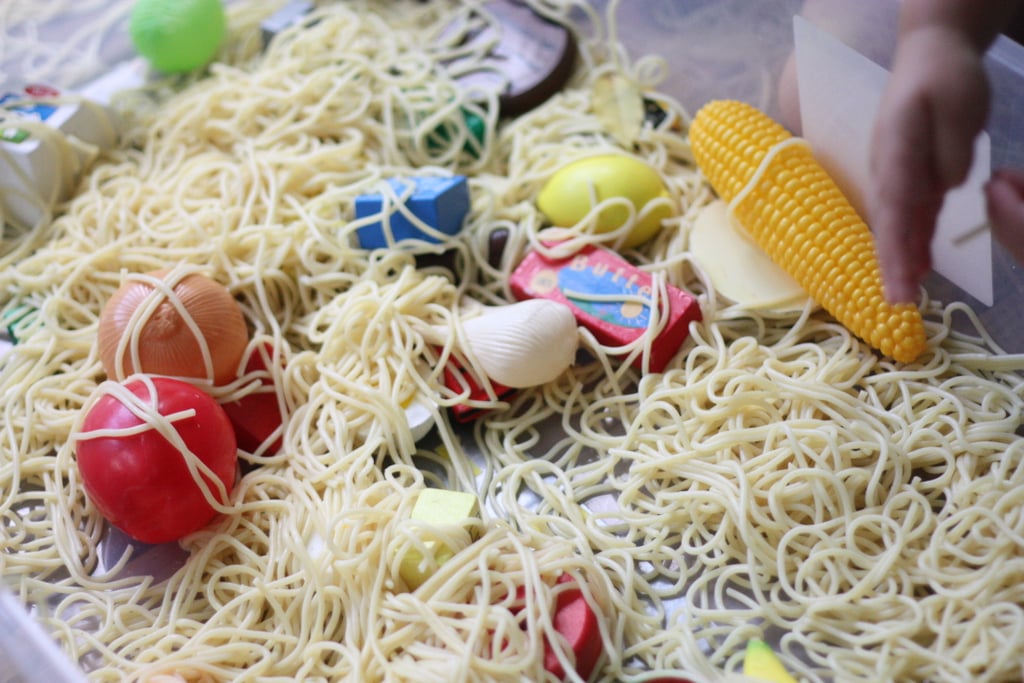 Thanks to I Can Teach My Child, you can bring a beloved children's book to life using cooked spaghetti and some plastic food [17].
Source: I Can Teach My Child [18]
Ice-Cream Sensory Bin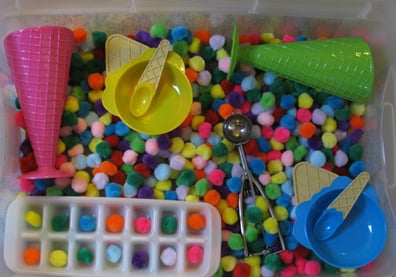 Pom-poms and cone-shaped bowls are key to creating Growing Up Our Style's extrasweet sensory bin [19].
Source: Growing Up Our Style [20]
Dinosaur Sensory Bin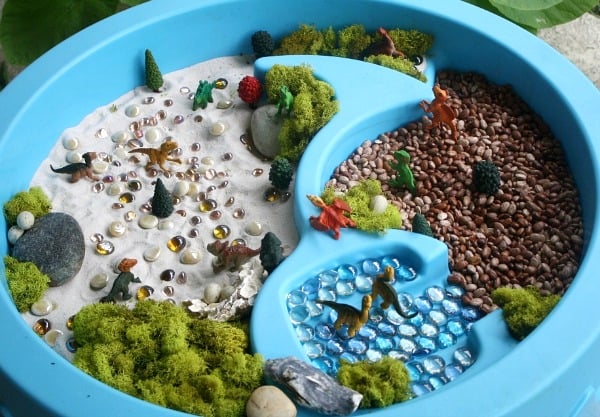 Even if you don't have a plastic pool, you can still create Fantastic Fun and Learning's prehistoric sensory bin [21].
Source: Fantastic Fun and Learning [22]
Magnetic Sensory Bin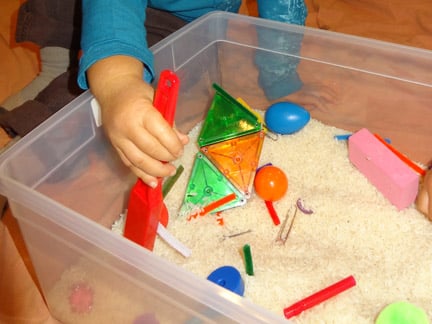 Connect with your tot using Gift of Curiosity's magnetic sensory bin [23].
Source: Gift of Curiosity [24]
Spring Garden Sensory Bin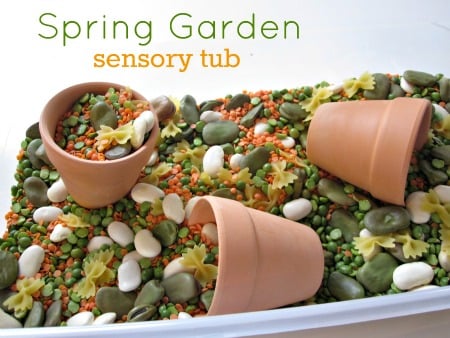 Color, size, and texture differences are all present in No Time For Flash Cards' Spring-themed tub [25].
Source: No Time For Flash Cards [26]
Invisible-Letter Sensory Bin
And Next Comes L's colorful bin [27] is a simple way to teach your tot the alphabet as well as motor skills.
Source: And Next Comes L [28]