If you loved the look of the playroom that Danielle and Kevin Jonas created [1] for their baby girl, Alena, join us on a quick photo tour of her beautiful nursery. The family resides in Morris County, NJ, and worked with designer Kate McIntyre to create a soothing and feminine space for Alena to rest and play in. It's a sophisticated space that can easily grow along with their daughter. Let's head inside!
All Photography by: Diane Bondareff/Dreft [2]
Like Mother, Like Daughter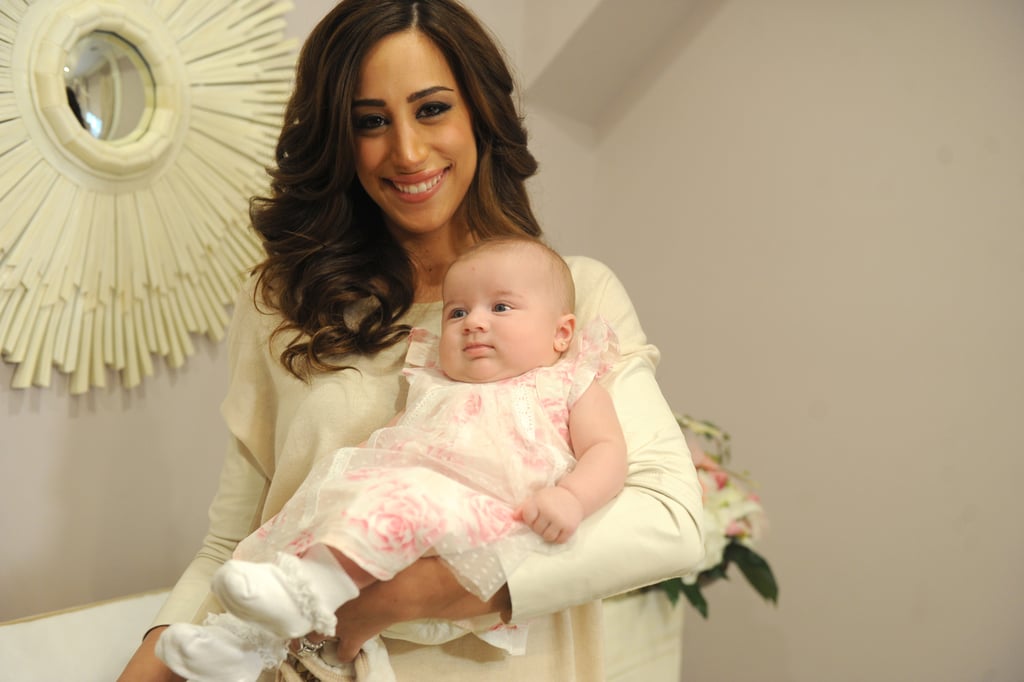 Proud new mom Danielle showed off her baby girl in her favorite place in the world — home sweet home.
Story Time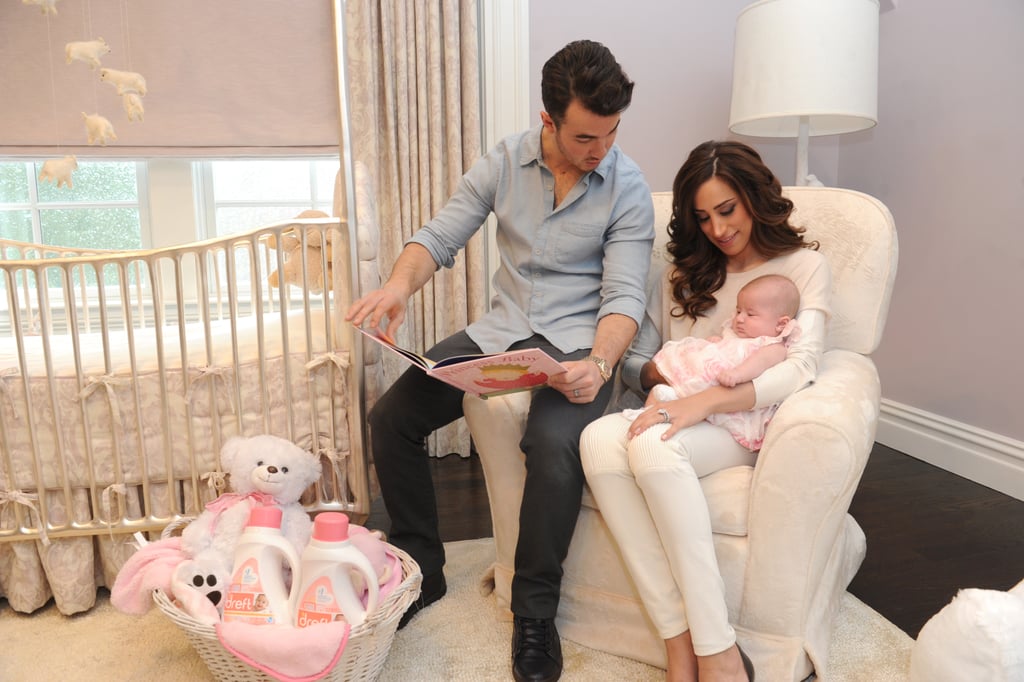 A plush ivory glider is the perfect spot for Danielle and Kevin to read to and relax with Alena.
Sophisticated and Soothing
With its elegant molding and lavender and cream color palette, this room could easily transition to one for a toddler and eventually a school-age child's space.
Family Heirlooms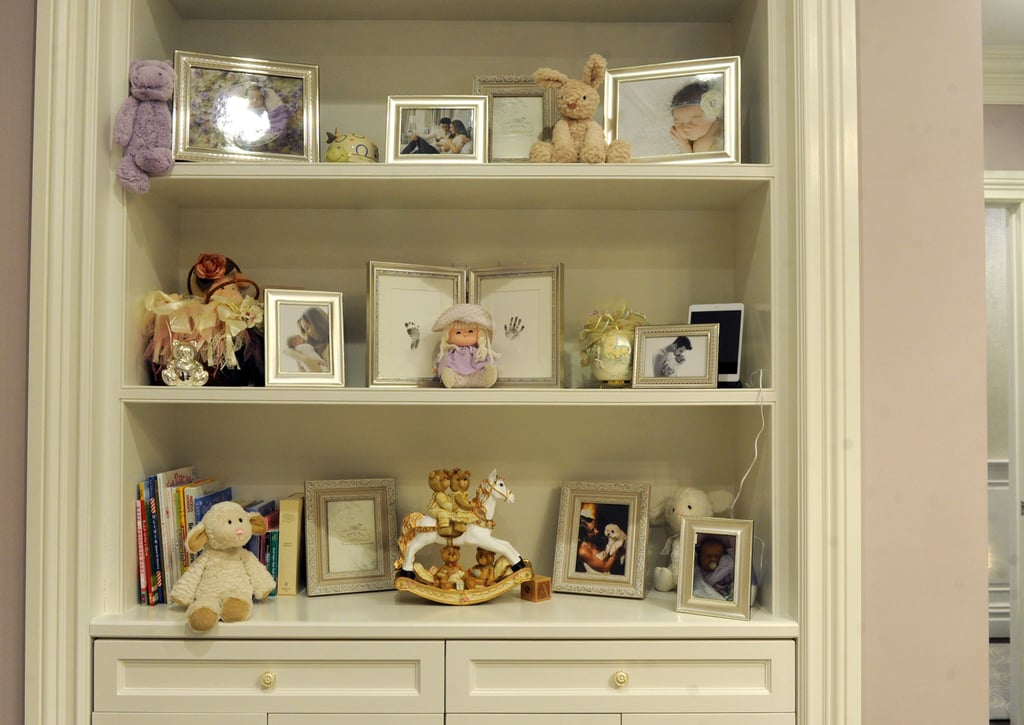 Alena's first photos are displayed alongside family treasures and her little library.
Glam Girl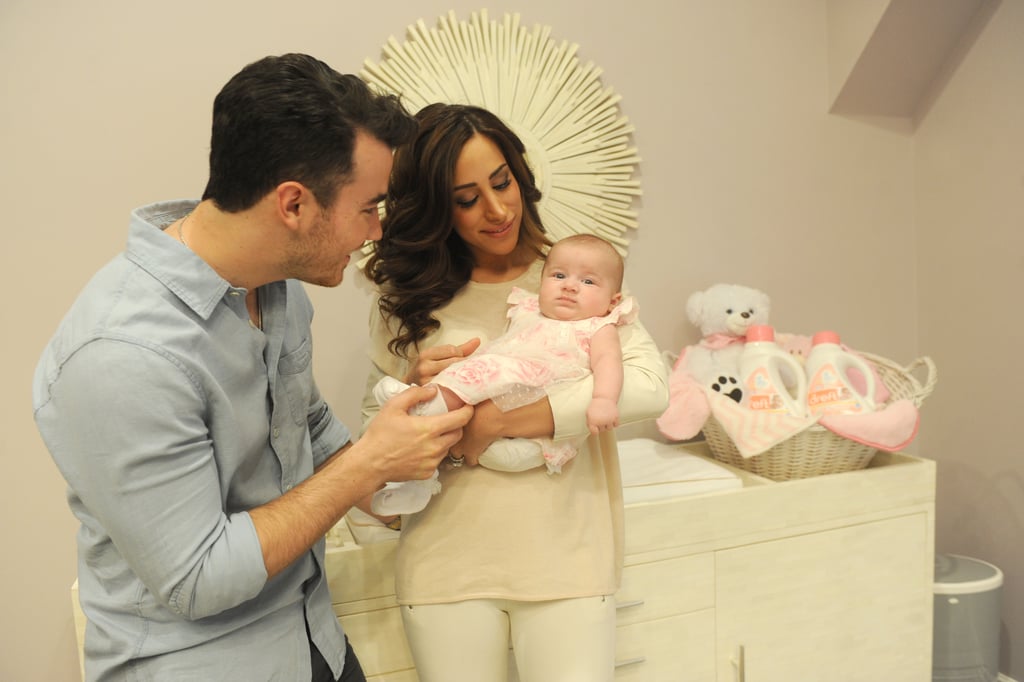 An ivory sunburst mirror and combo dresser/changing table provide practical but chic storage and space for diaper changes. The family has partnered with Dreft laundry detergent and the brand's Amazing Baby Days app [3] to capture all Alena's first-year memories and milestones.