If you don't have time to bake up your own diaper-cake [1] idea, buy one! Though rolling and stacking the nappies is easier than one would imagine [2], not every person enjoys crafting. I've rounded up some ready-to-go options that will set you back a few bucks but make for good baby shower decor or gifts.
Formal Diaper Cake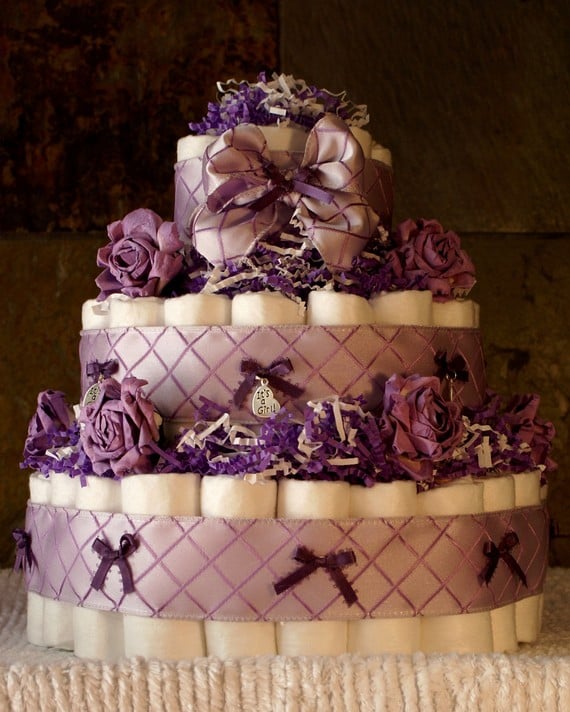 Fancy up your fete by making lavendar rose diaper cakes [3] ($85).
Bath-Time Diaper Cake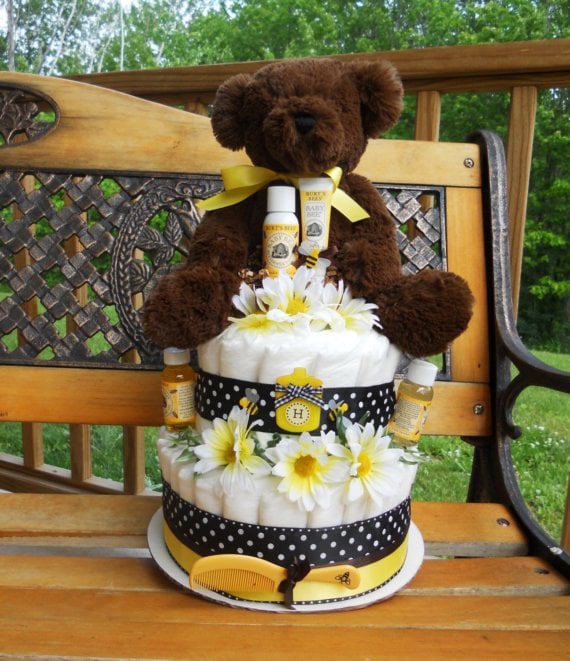 This honey bears and bumblebees cake [4] ($87) provides a tot with everything he needs to take a dip in the tub.
Unfrosted Diaper Cake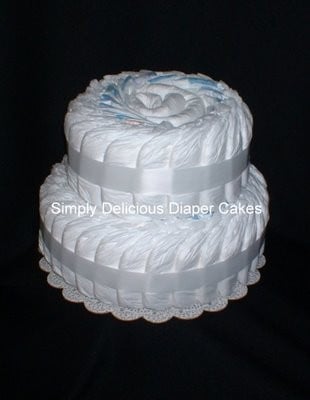 Add your own touch to a standard two-tiered craft by purchasing a plain cake [5] ($15) and decorating it.
Square Diaper Cake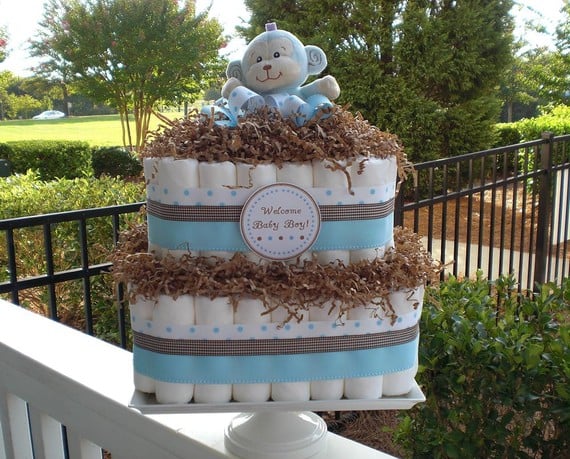 Break away from the standard circle cake and offer the proud parents-to-be a square cake [6] ($79) to adorn their nursery.
Sleeping Baby Diaper Cake
Diaper cakes have taken on new shapes! This doll made of nappies [7] ($39) comes complete with bonnet and pacifier.
Green Diaper Cake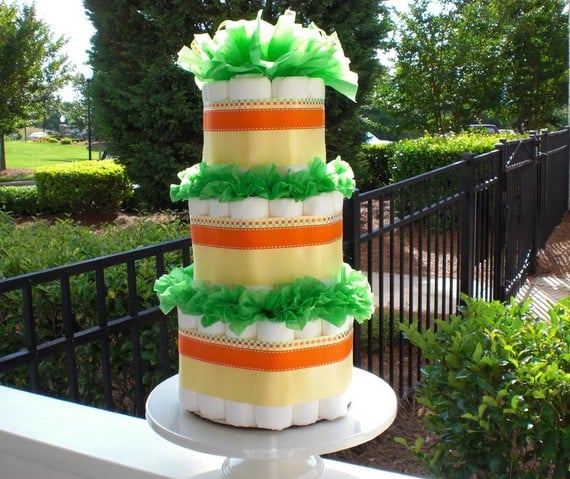 If mama's raising baby green, go with the Diaper Cake Baby [8] ($75) made from an Eco-friendly nappy kit and flushable liners.
Confetti Diaper Cake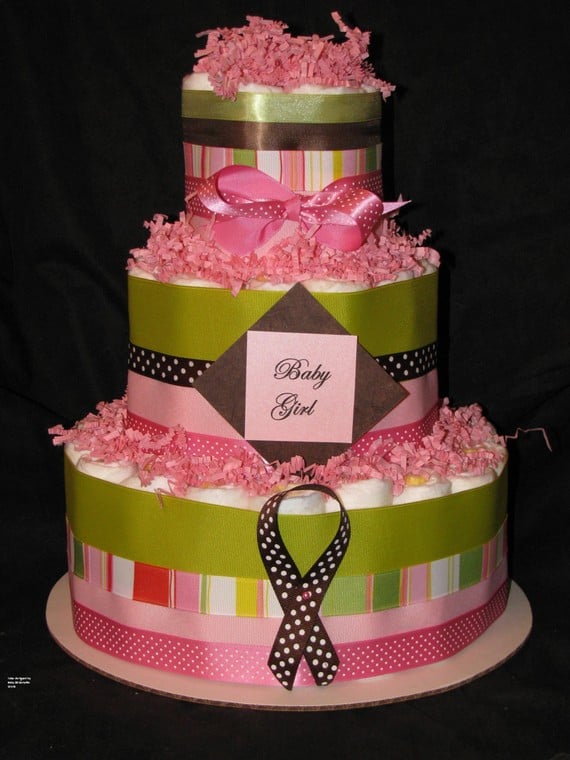 Wrapped in ribbon, this confetti-covered cake [9] ($65) is baby shower eye candy.
Classic Diaper Cake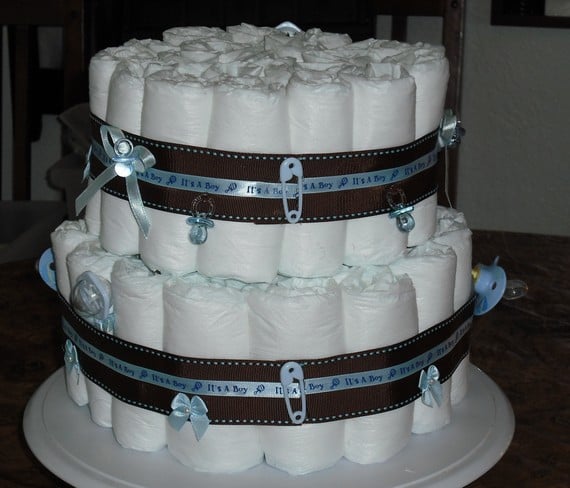 Less is more with the clean lines of this simple two-tiered diaper cake [10] ($30).
Tricycle Diaper Cake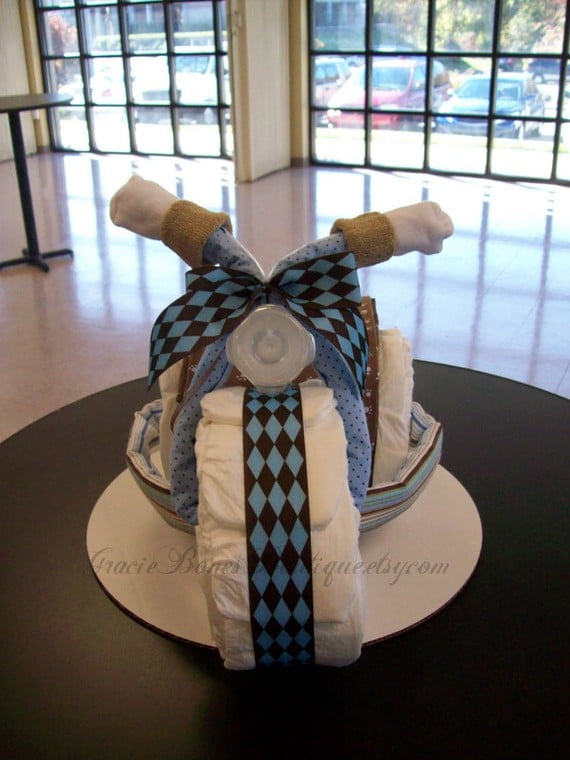 A wheeled surprise for a wee one, this diaper trike [11] ($45) is almost too cute to handle!
Go Baby Diaper Cake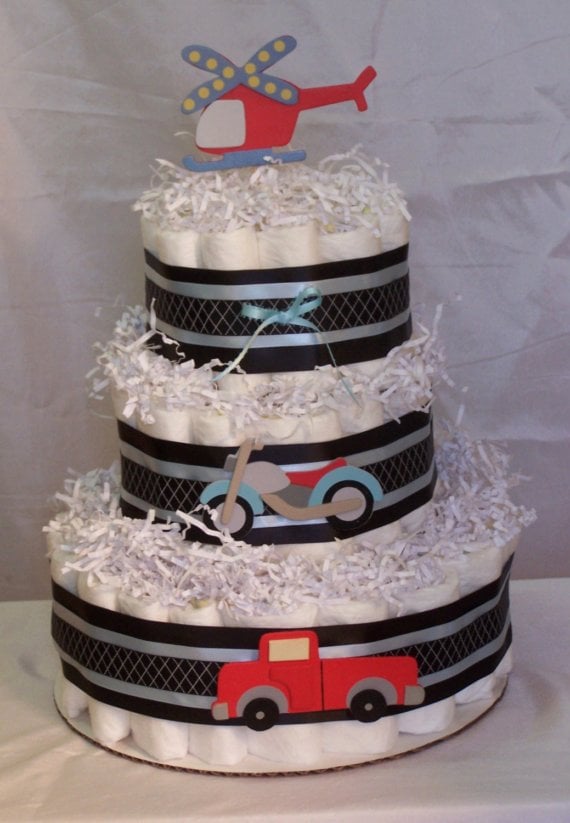 The baby on the go diaper cake [12] ($60) offers lots of transportation options.