Anyone who's been through a divorce (or read a celebrity tabloid) knows just how nasty the process can be. Between custody battles and dividing your assets, some couples turn separation into an all-out war. Yet there are some who manage to put their differences aside and keep the peace for the sake of their children. Check out nine famous former partners who have played nice despite their divorce.
Demi Moore and Bruce Willis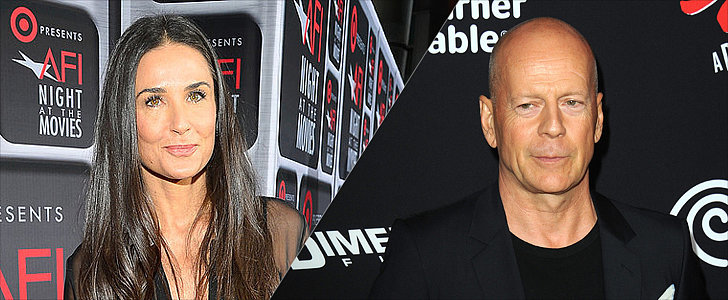 Perhaps age makes you wiser when it comes to divorce. Though Demi Moore [1] and Bruce Willis [2] split in 2000, they have been spotted together multiple times throughout the years. The two have been especially strong coparents recently, with their daughter Tallulah entering rehab.
Denise Richards and Charlie Sheen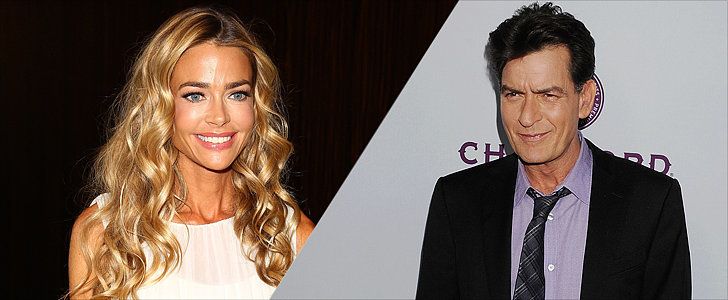 Despite some recent drama, Denise Richards [3] and Charlie Sheen [4] have been on civil terms since their 2006 divorce. In fact, Richards stepped in to care for Sheen's twins in 2013 while their mother, Brooke Mueller, was in and out of rehab and jail.
Kate Hudson and Chris Robinson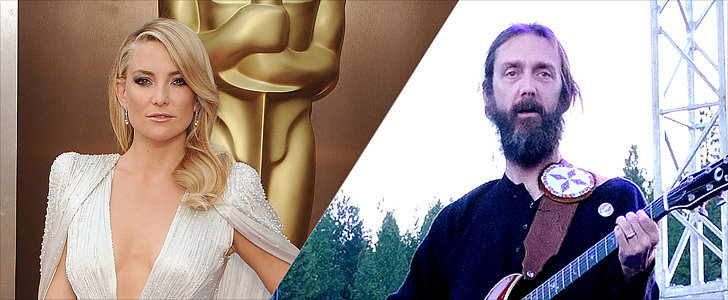 In a 2007 interview with People [5], the Wish I Was Here star said the following of her ex-husband:
"When it comes to relationships, unfortunately you've just got to be a grown-up . . . For both Chris and me, our main focus is, and was, Ryder. And happy parents, happy baby. Therefore, I love Chris to pieces."
Reese Witherspoon and Ryan Phillippe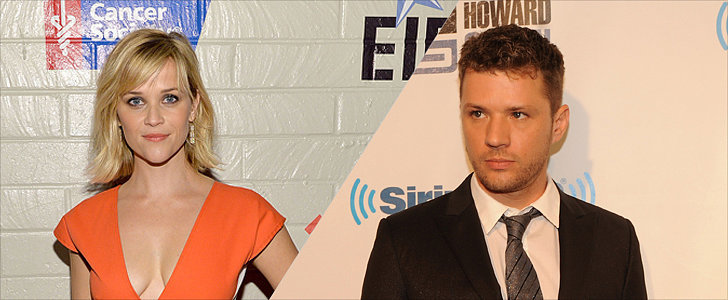 After almost 10 years together, Reese Witherspoon [6] and Ryan Phillippe [7] called it quits in 2007, but they still see each other regularly at daughter Ava and son Deacon's sporting events [8] and even bring along their current partners. How copacetic is that?
Ashlee Simpson and Pete Wentz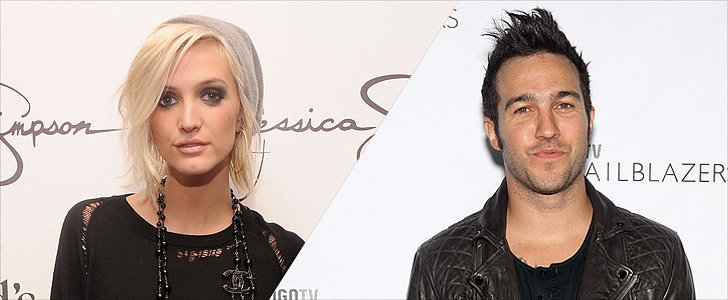 Though the singers' marriage came to an end in 2011, they still enjoy weekend outings [9] with their son Bronx.
J Lo and Marc Anthony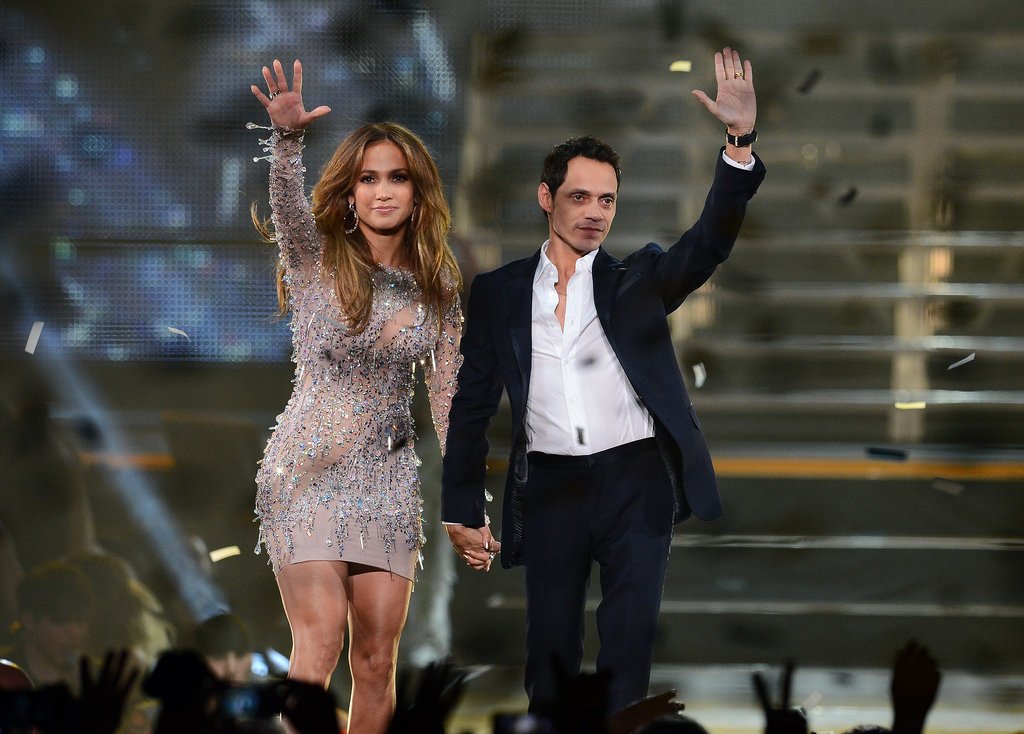 Despite a somewhat nasty split in 2012, J Lo and Marc Anthony [10] manage to keep the peace in front of their twins Emme and Max. They even get together for playdates [11] once in a while, so the kids can enjoy quality time with both parents.
Courteney Cox and David Arquette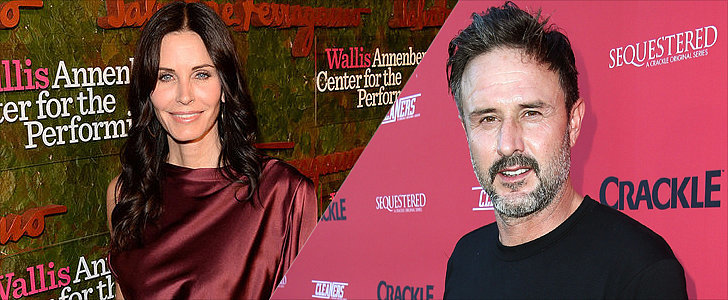 When their marriage ended in 2010, Courtney Cox and David Arquette [12] remained close for their daughter Coco. In fact, Courtney took Coco to see her dad compete on Dancing With the Stars every night in 2011. In an interview with ABC News [13] last Fall, Arquette said the following about his ex-wife:
"It really was a goal of ours to not make it a fight, to really support each other, and although we'd grown apart to stay connected, to stay friends, to still love each other. I still obviously feel so blessed that I met her and that we have a child together and that she's in my life. She's still one of my closest, greatest friends.
Amy Poehler and Will Arnett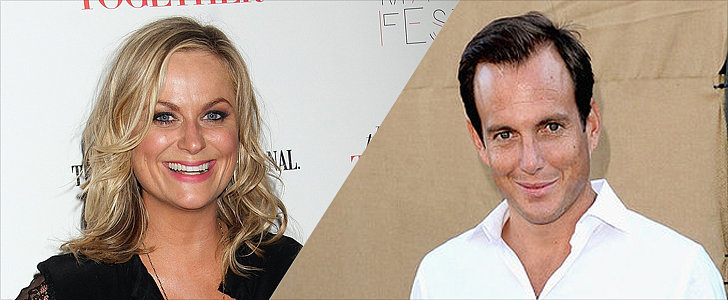 Amy Poehler [14] and Will Arnett [15] haven't let their 2012 separation keep them from being awesome parents to sons Archie and Abel. The comedic actress and actor make sure the family spends the holidays together [16], and in a 2013 interview with Details, Arnett said that his kids come first [17].
Gwyneth Paltrow and Chris Martin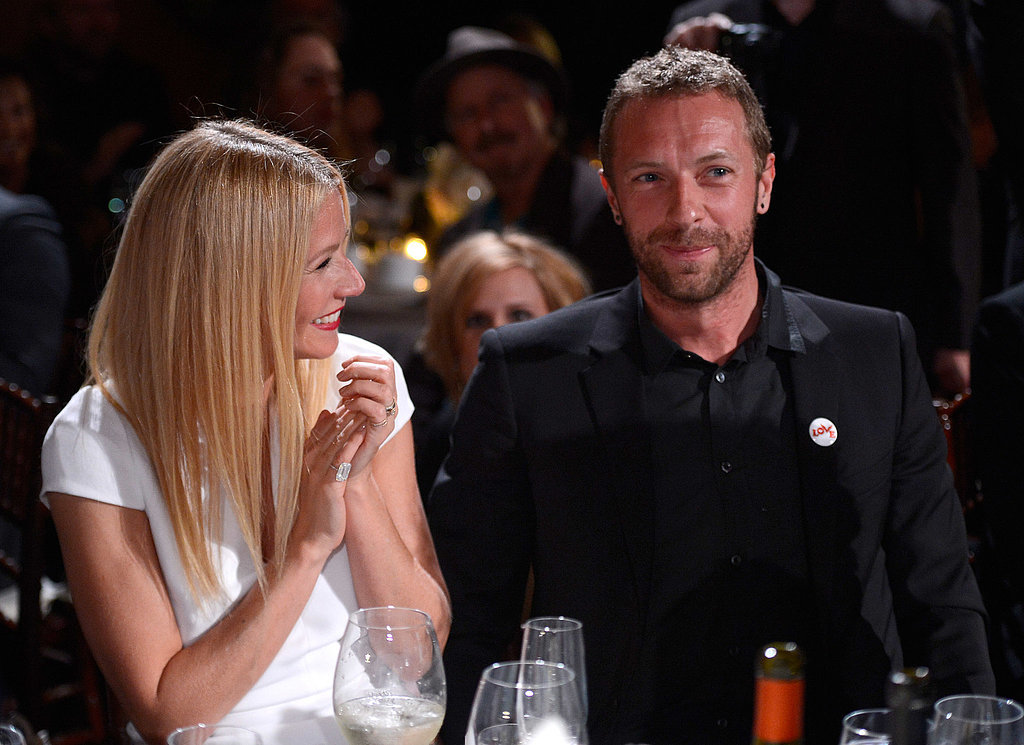 After 10 years of marriage, Gwyneth Paltrow [18] and Chris Martin [19] announced this March that they would, "consciously uncouple [20]," and continue to raise their children, Apple and Moses, together. So far their plan seems to be working out. Martin purchased a house [21] next door to his ex-wife so he could see his kids regularly, and the actress nominated the Coldplay front man for the ALS Ice Bucket Challenge [22].