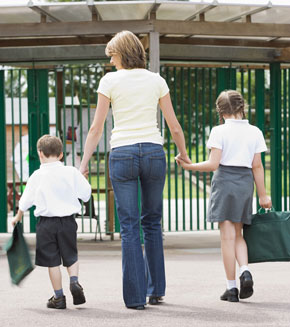 Lunch-room server, field-trip driver, library aid, or PTA president? However they do it, many moms make time to
volunteer
at their children's school. Teachers and administrators appreciate the help and the youngsters love seeing their parents on campus. But for
working moms
, it's not as easy to find the time to lend two helping hands. Mamas on the payroll are often limited to weekend activities or none at all and some,
stay-at-home mommies
don't care to spend their free time at the old school house.
So tell mommy, do you donate your time to your child's school?