Doctor Says Child Is Overweight
The Doctor Declared My Child Obese — Now What?
Like us on Facebook
Here's a post from our partners at BabyCenter! Every week, we bring you the best parenting and lifestyle stories from the experts at BabyCenter, including this post from guest blogger Sommer Poquette, who was shocked to be told that her child was obese at a recent doctor's visit.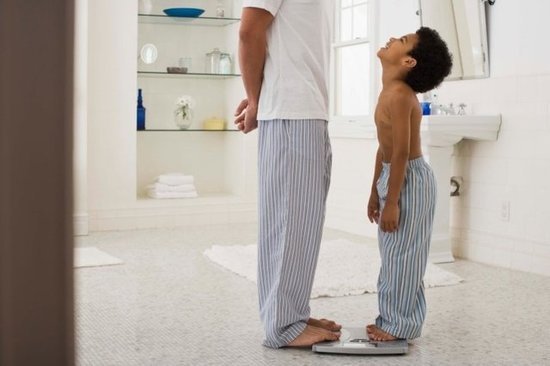 You've heard it a million times. Americans are getting fatter and fatter. And it's not just adults. It's the kids too. According to research from the Committee on Obesity Prevention Policies for Young Children, more than 20% of children between the ages of 2 and 5 are overweight or obese.

At a recent doctor appointment, we found out my daughter is borderline overweight and obese. This threw me for a loop. I mean . . . she's tall, but is she obese? I don't think so. But the body mass index scale paints another picture.

Related: The ins and outs of workplace safety during pregnancy

When I watched the HBO four-part documentary, The Weight of the Nation, my eyes stung with tears. The documentary features case studies, interviews with our nation's leading experts and individuals and their families struggling with obesity.

I learned that our children are going to have a shorter life expectancy than we do and face chronic diseases all because they're craving Big Macs and being fed processed food instead of fruits and vegetables. And instead of going outside to play, they are indoors playing video games and watching TV.

What scares me the most is that I thought we were living a healthy lifestyle. We eat fruits and vegetables every day and stay away from fast food and yet, here we are.

Click here to read the rest of Sommer's story and more about The Weight of the Nation.

More from BabyCenter:
Miley Cyrus is engaged at 19
Why "Twin Day" is a terrible idea
"What's a virgin?" and other embarrassing questions from the kiddos
Is your baby too good for hand-me-downs?
Padma Lakshmi's daughter's super short 'do