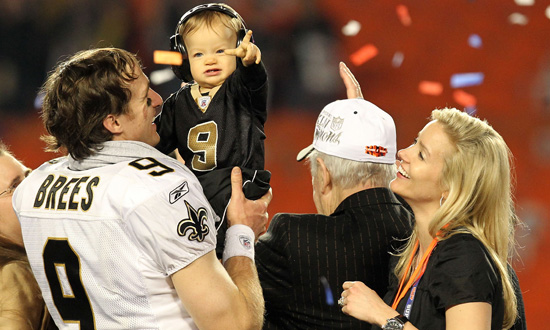 When the pangs of labor begin, some mamas scream — but Brittany Brees won't. The wife of Super Bowl MVP Drew Brees said she won't tell her husband she's in labor if he's playing football. On last night's
60 Minutes
, the expectant couple
discussed their birthing plan
for their second child:
"He's not going to get a call ... He's not going to know," Brittany says. "If I go into labor, I'm going to get the drugs and just pretend everything's fine."

That's fine by Drew. "Even if she was on her way to the hospital, water had broke, she's about to give birth, she would make up some elaborate story to make me comfortable and at ease," says the 2010 Super Bowl MVP. "So I go play the football game and I come home and there might be a new baby boy there waiting for me," Brees added.