Spring into Easter [1] weekend with some fabulously fun crafts that you and your kids can enjoy together. Make them as gifts for family and friends, for holiday decor, or simply for your own enjoyment. Get ready to grab the scissors and glue, and go to town . . . Easter town that is!
Easter Bunny Canvas
For a fun decor idea, make an Easter bunny canvas [2] using bright colors and patterns. Hang it up afterward in your little one's bedroom, or give it as a gift to another bunny-loving child.
Mason Jar Favors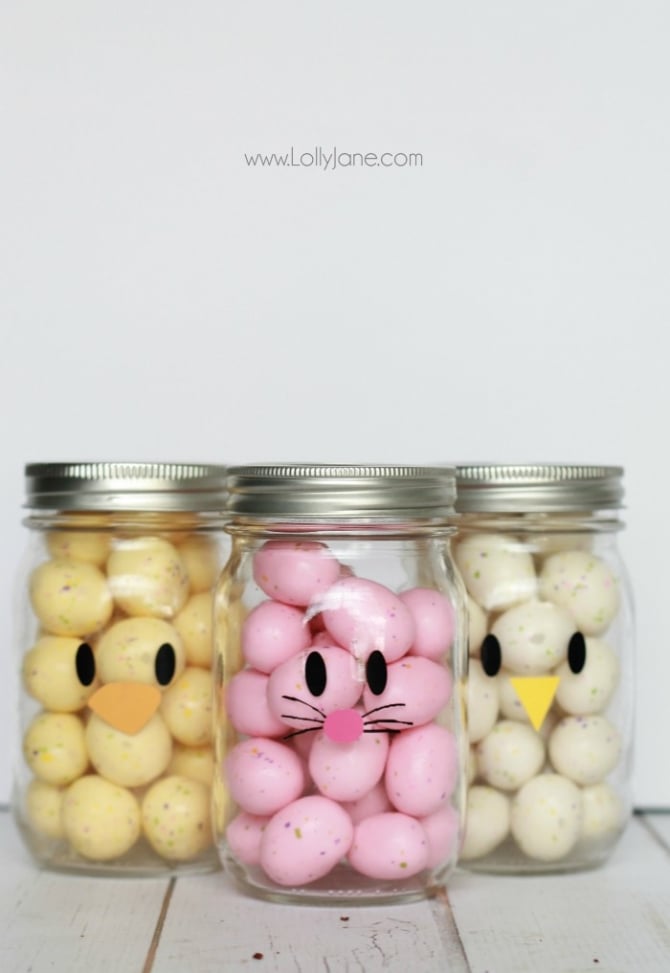 These cute mason jars are so easy to make that you'd be surprised you didn't think of it sooner. For step-by-step instructions, head over to Lolly Jane [3].
Bunny Crayons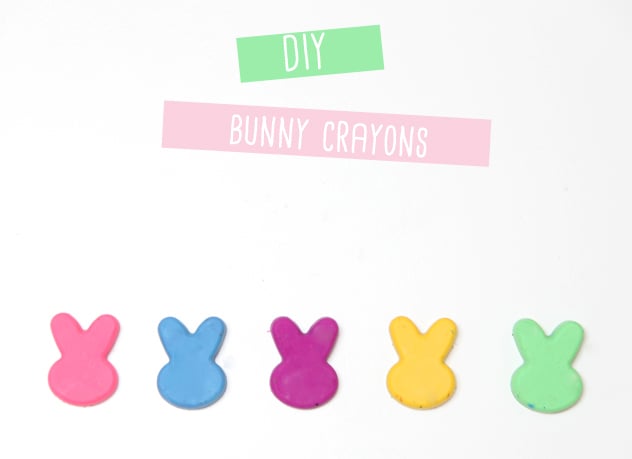 Make your own bunny crayons [4] by simply melting crayons into a bunny silicone mold. This easy DIY [5] will make coloring twice as cool.
Rice Krispies Easter Eggs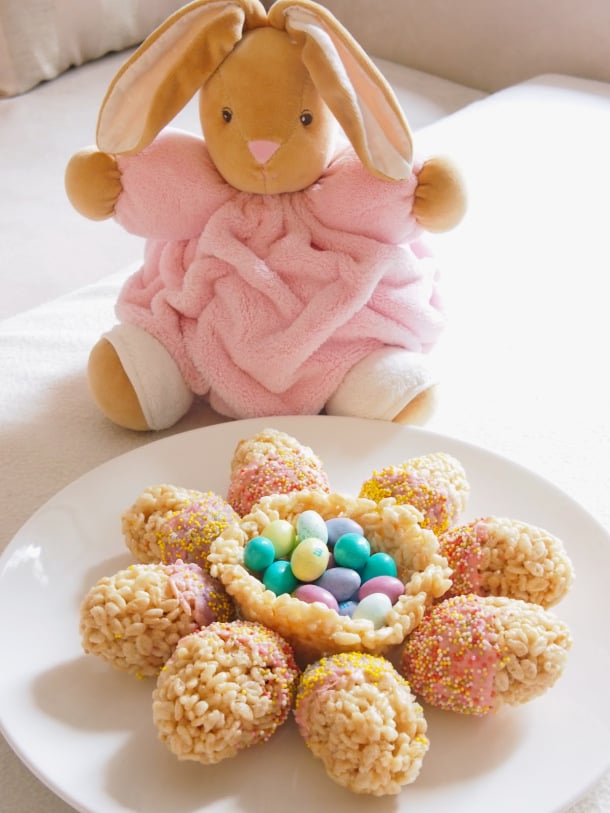 Make Rice Krispies treats more fun with a hidden surprise inside. These colorful sweets [6] will be a tasty addition at teatime with your children.
Bunny Box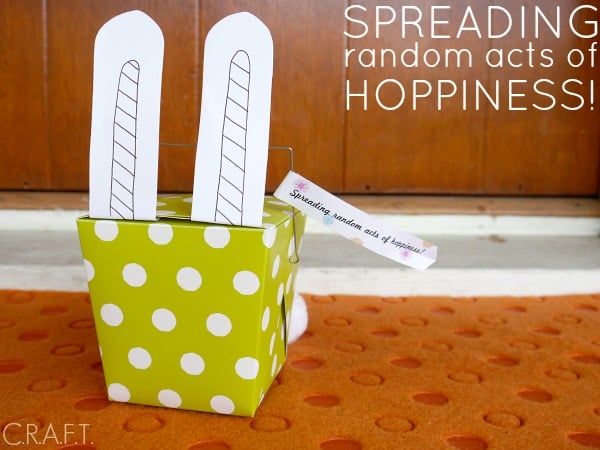 You won't know what's inside until you open the box! Pass these bunny boxes [7] out to friends, family, and even teachers for Easter.
Bunny Glitter Jar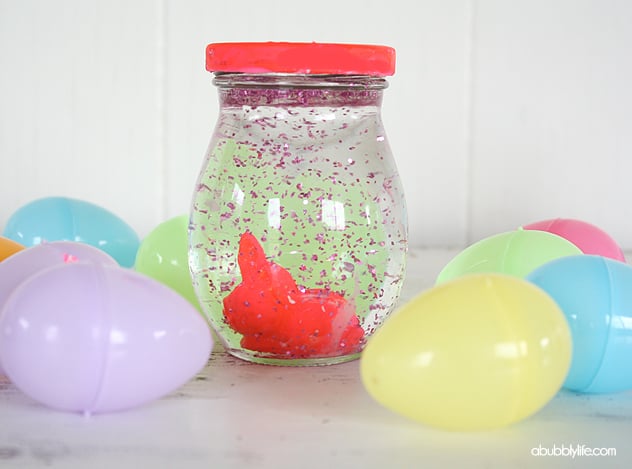 Make a Spring-appropriate snow globe [8] with glitter and glass jars! For an Easter theme, just fill it with bunny-shaped items.
Swinging Easter Chick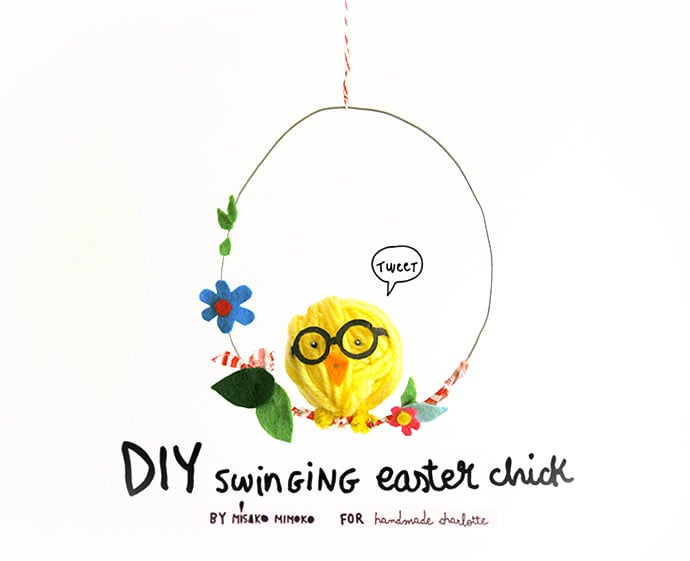 Celebrate Spring with a cute DIY Easter chick [9]! Hang it up on your walls or dangle it from the ceilings for a festive vibe.
Easter Egg Tree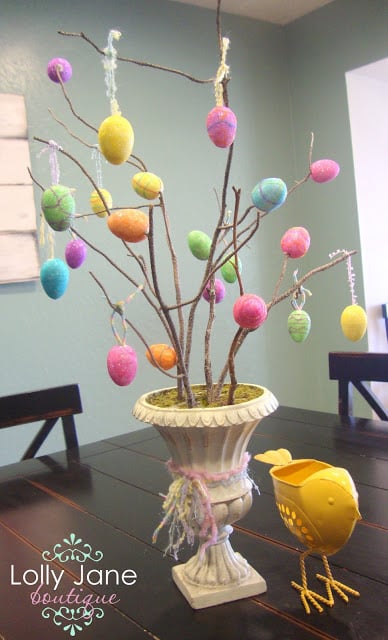 Take your Christmas decorating skills into Easter by crafting a pretty Easter tree [10]. All you need are some branches, eggs, a vase, and ribbon.
Baby Carrots in Spring Pots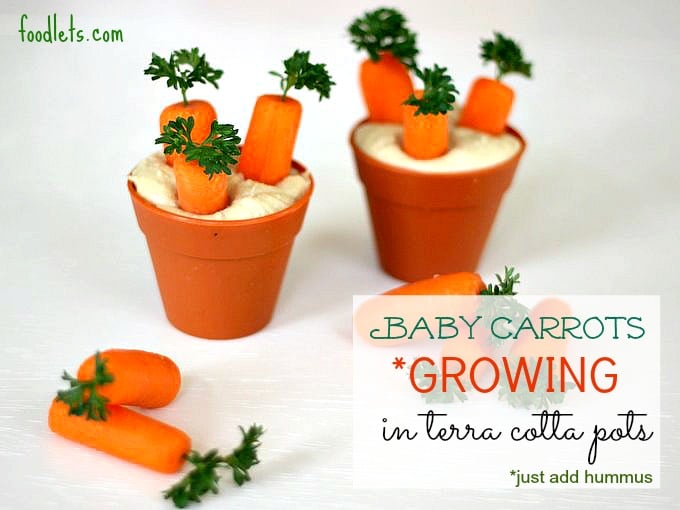 For edible decor, these cute Spring pots [11] will make everyone smile.
Hard-Boiled Eggs (Hen Style)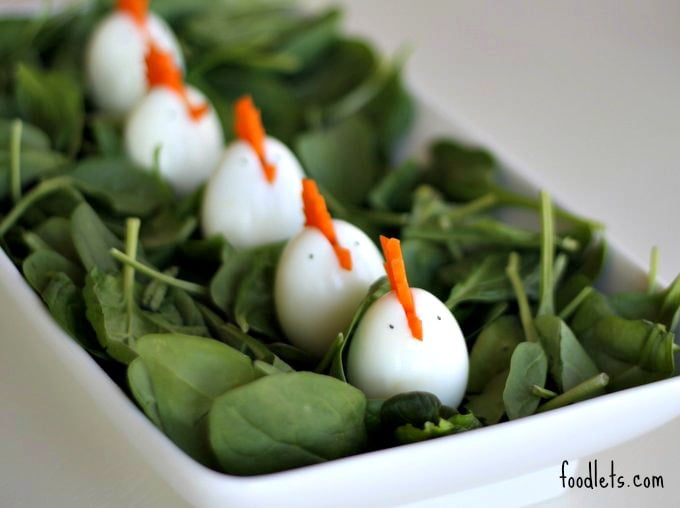 The little hens may be just too cute to eat. For a fun dinner treat, follow these instructions [12] for a simple dinner teat.
DIY Mason Jar Basket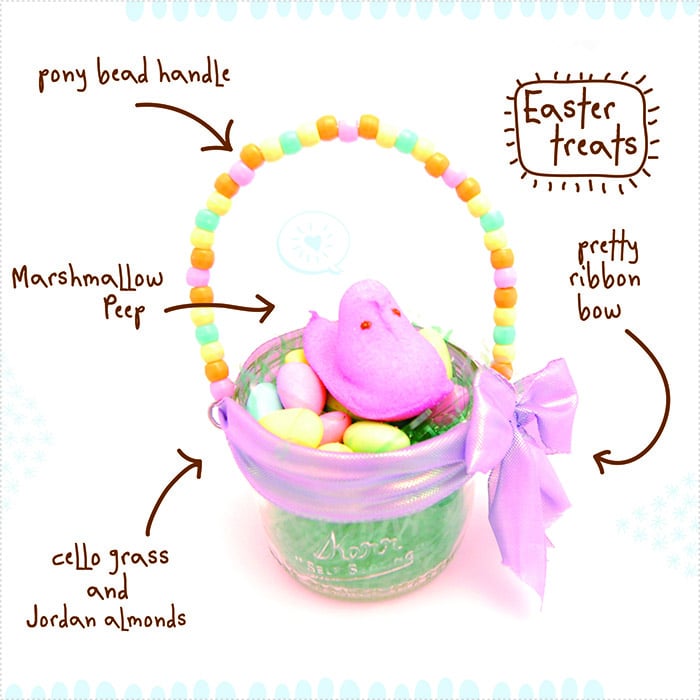 Leave the traditional straw basket behind for a whimsical mason jar alternative [13]. Give them out to friends and loved ones, and even use a few to decorate the table on Easter Sunday.
Bunny Surprise Balls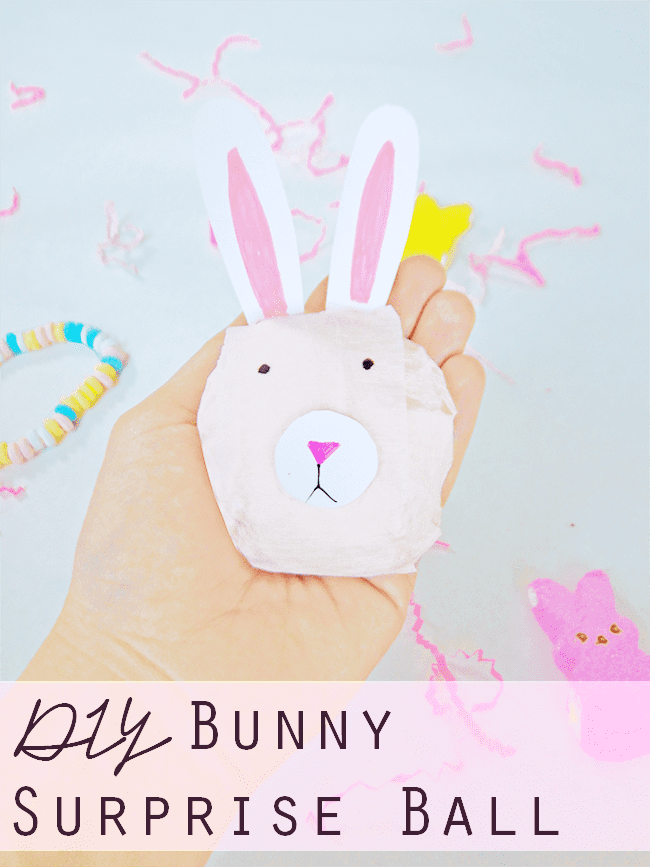 Surprises come in all forms, including a sweet bunny ball [14]! Fill an Easter egg with your choice of goodies, and then wrap it up and turn it into a bunny.
Bunny Treat Bags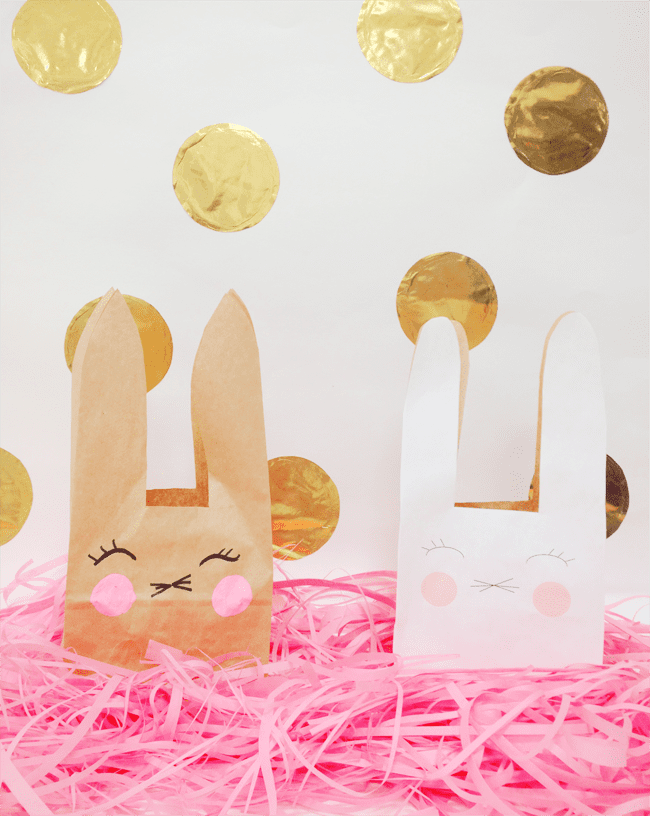 This Easter project won't cost you a penny! Download the free printable [15] and put it together to hold all those holiday goodies.
Easter Bunny Cups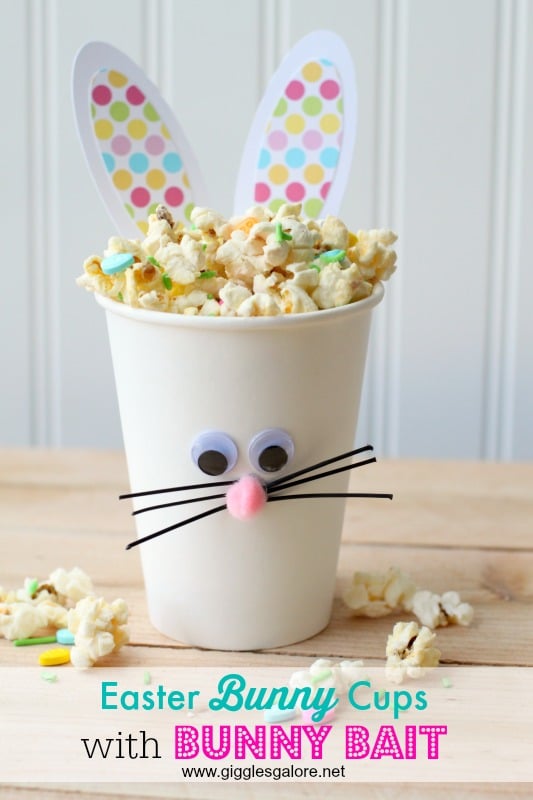 Eating popcorn out of a cup has never been more fun than with these DIY bunny cups [16]. It's the perfect midday activity for children.
Easter Treat Jars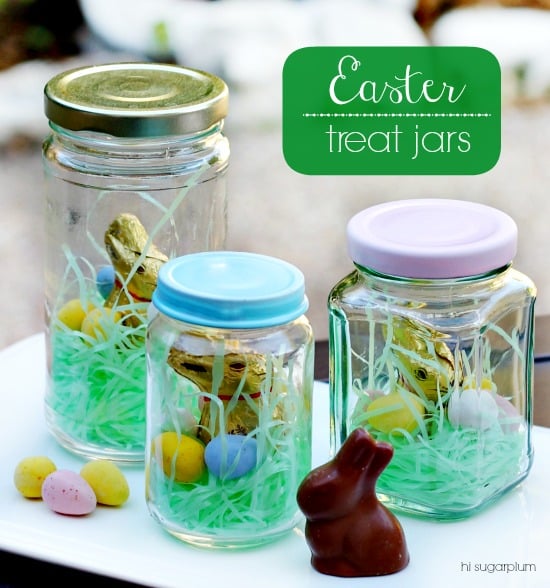 For an instant hit with adults and children, these Easter treat jars [17] make great gifts and double as table decor. Best of all, your little ones can enjoy the chocolate inside once the festivities are over.
Bunny Masks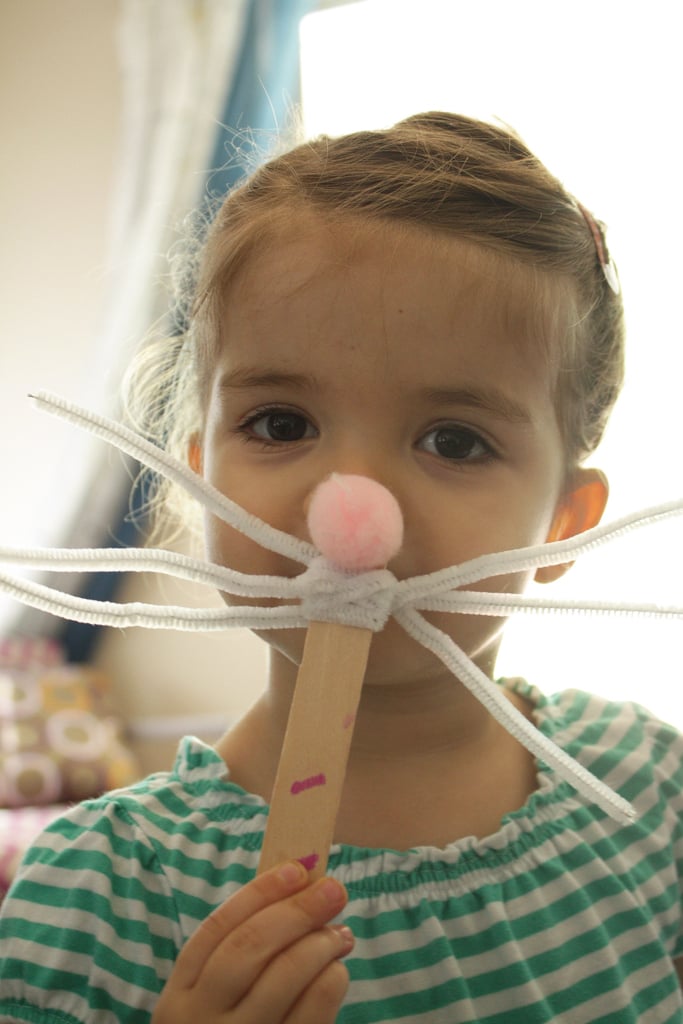 Large popsicle sticks, white pipe cleaners, and fluffy pink pom-poms are the only three items needed to re-create Kailo Chic's cute bunny mask [18].
Q-Tip Bunny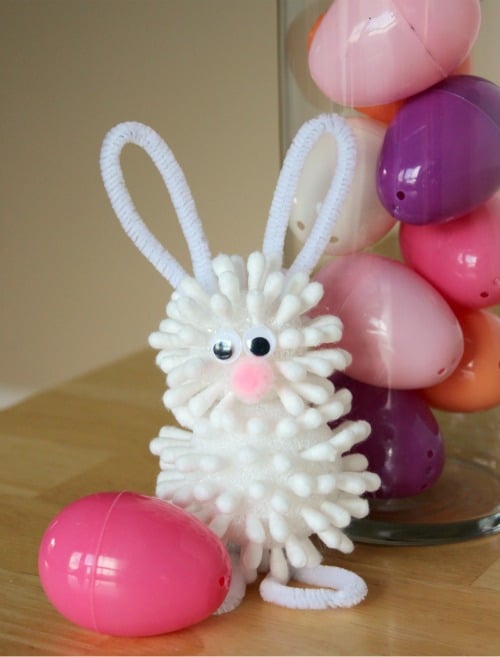 Makes and Takes' Q-tip bunny [19] is a fun project for older kids to make during your Easter meal! Younger kids can help and will love playing with the completed bunny.
Easter Egg Flower Pots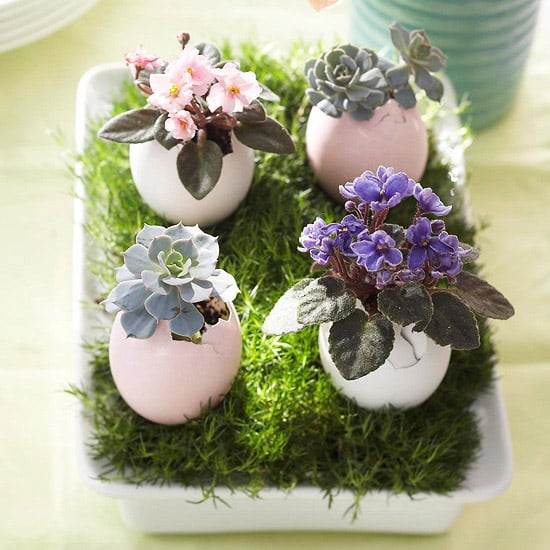 Create a sophisticated centerpiece for your Easter table from Better Homes and Gardens [20].
Easy Painted Egg Cartons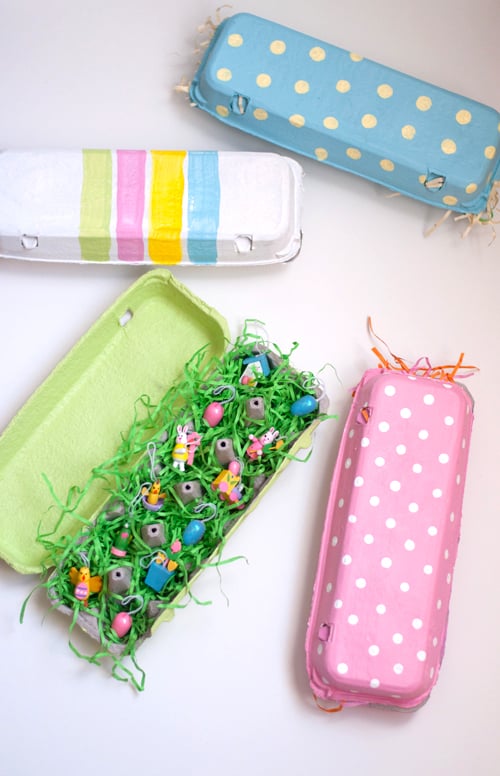 Have your kids help create Design Mom's painted egg cartons [21]; then fill them with treasures for Easter.
Salt Dough Easter Egg Garland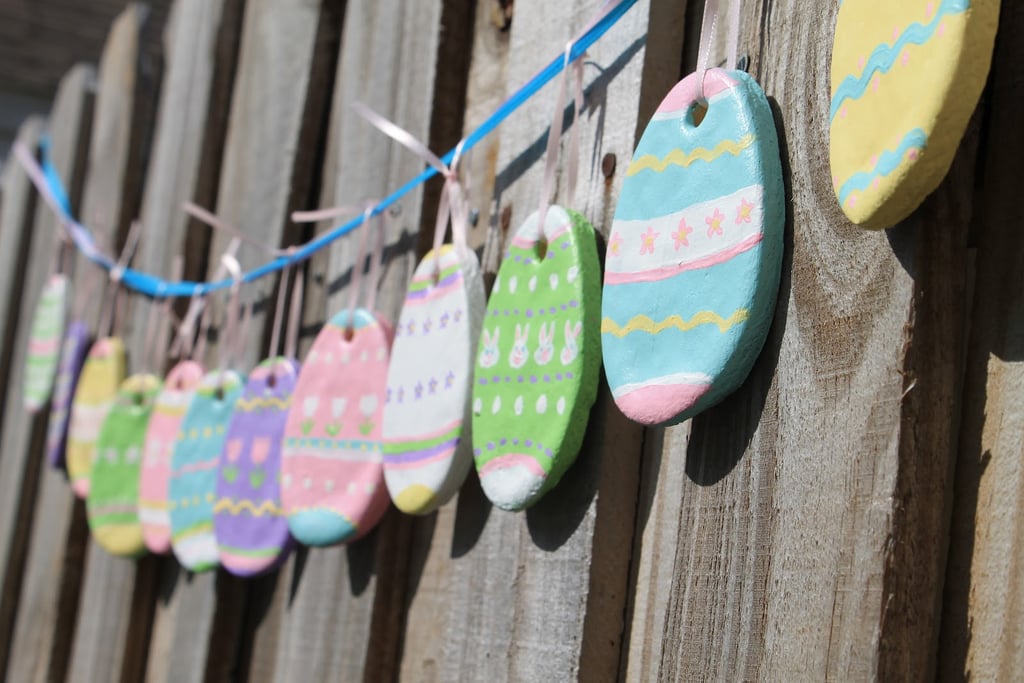 You may already be familiar with kid-friendly, easy-to-make salt dough, and Desperate Craftwives offers easy instructions [22] on how to turn it into an Easter garland.
A Simple Spring Basket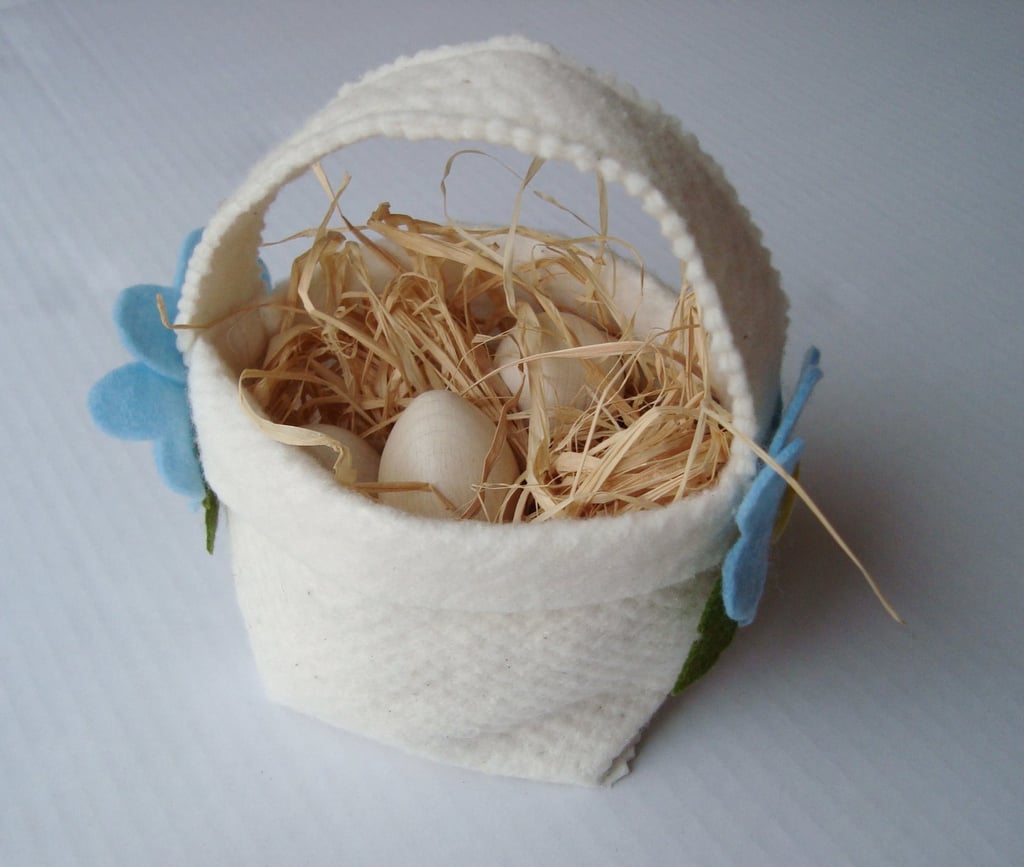 A sweet and simple felt basket [23] from Maya Made is perfect for Easter egg hunts.
Little Peep Pal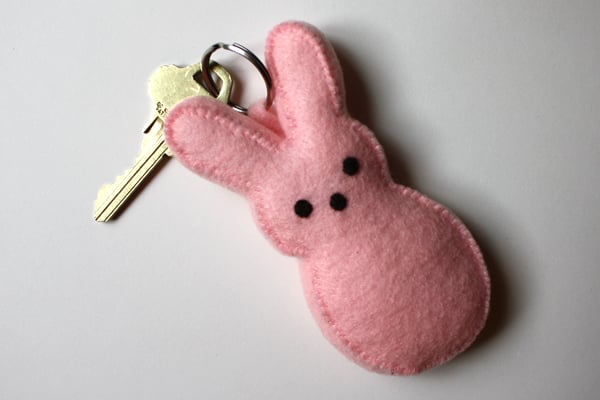 Use Michael Ann Made's PDF pattern [24] to create your own pocket-size Peeps pal!
Easter Egg Terrariums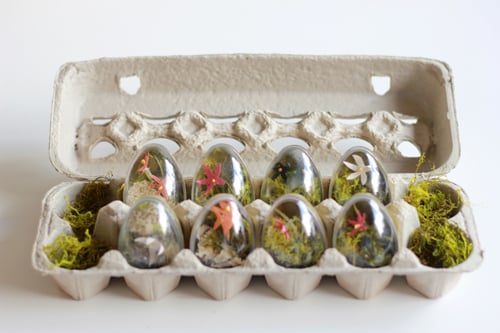 The House That Lars Built's amazing Easter egg terrariums [25] may look complicated, but they just use clear plastic eggs, moss, dirt, and gold spray paint.
Photo Print Easter Eggs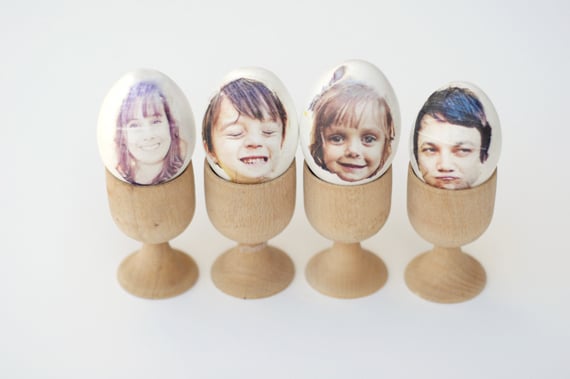 A Subtle Revelry came up with these clever photo-print Easter eggs [26]. Make your own with a dozen eggs, photos that you love, an ink-jet printer, masking tape, and tissues.
Easter Egg Bunting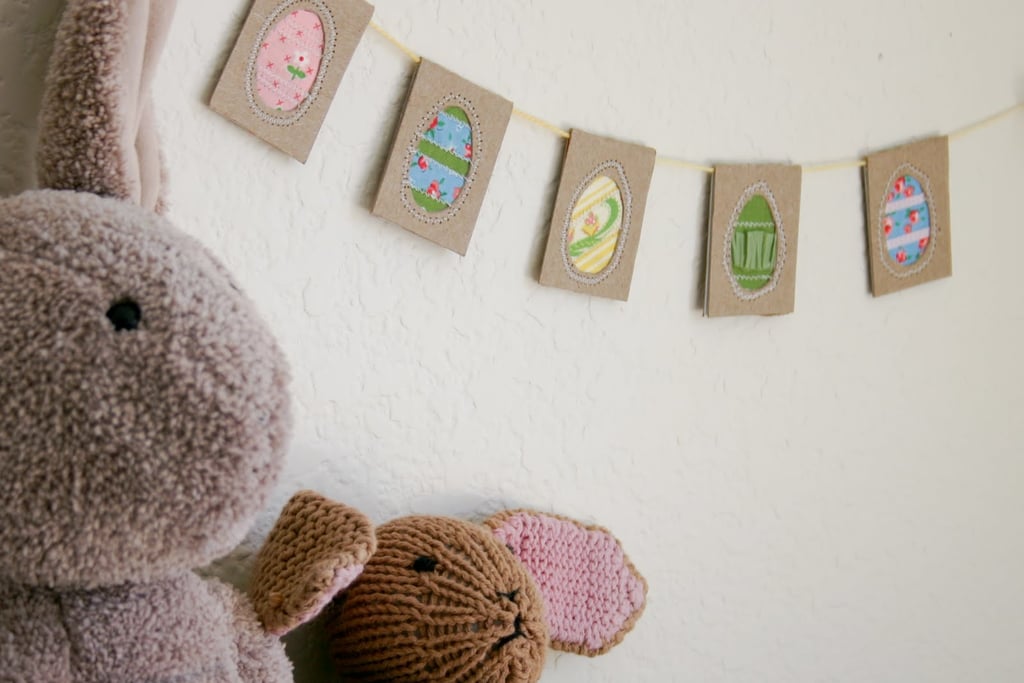 A charming DIY upcycled Easter egg bunting [27] by Flax & Twine is a beautiful way to reuse paperboard and scraps of fabric and trim.
Patchwork Easter Eggs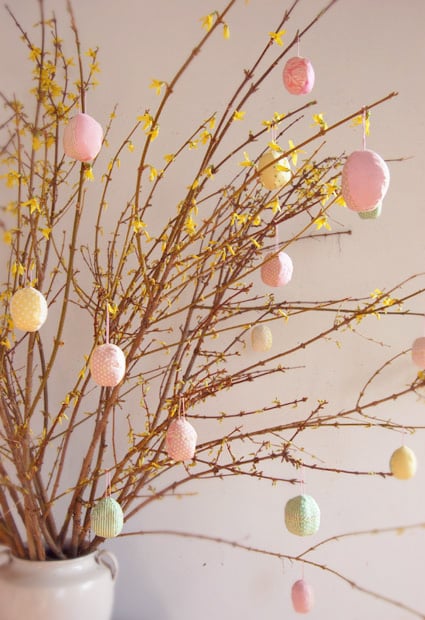 The Purl Bee's patchwork fabric Easter eggs [28] are perfect for hanging off potted Spring blooms.
Easter Mason Jar Planters
Krylon paint in a bevy of Spring shades is the key to these gorgeous Easter mason jar planters [29] by Just Another Day in Paradise.
Bunny Finger Puppets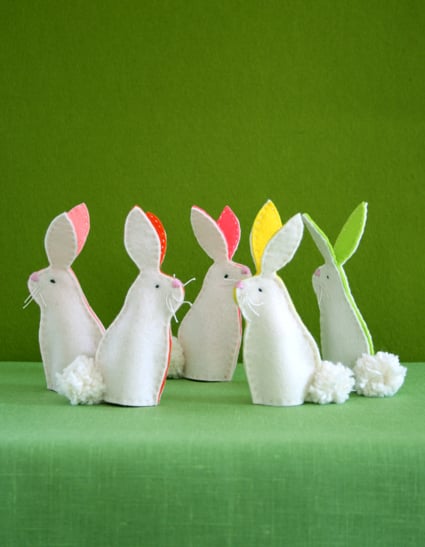 Adorable bunny finger puppets [30] by The Purl Bee make for a high-fiving good time!
That's a Wrap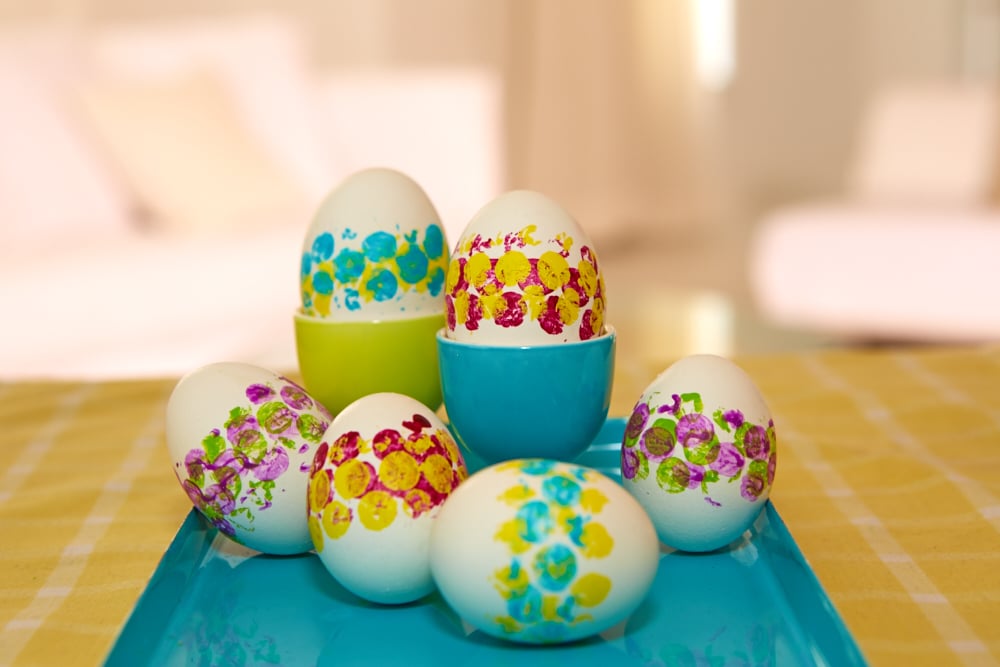 For these cool textural eggs, Robert and Cortney Novogratz [31] suggest thinly coating a piece of bubble packaging with acrylic paint, and then rolling your egg over the paint. Let the paint completely dry on the egg, and then repeat with another color, if desired.
Easter Bunny Garland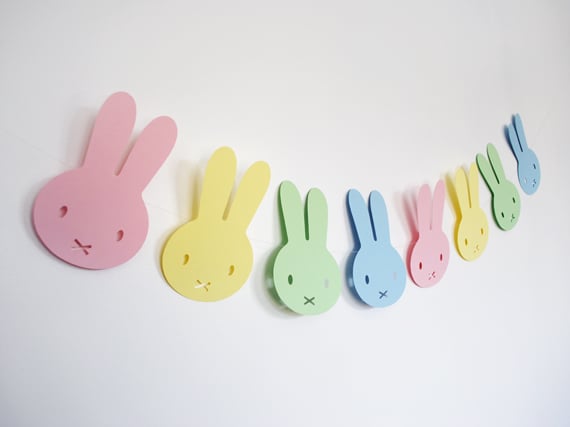 Mod moms will love Mini-Eco's bunny garland [32] — a sweet decoration for Easter or year-round in baby's room.
Washi Tape Easter Eggs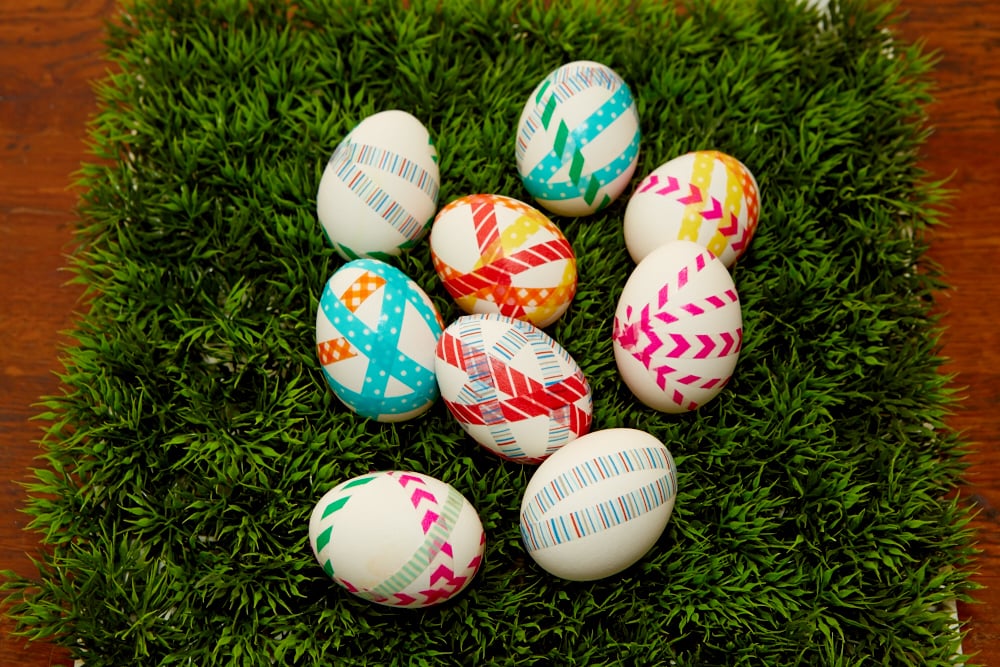 For these low-maintenance eggs inspired by the stars of HGTV's Home by Novogratz [33], simply take rolls of Japanese washi tape and start wrapping. Mix and match different colors and patterns of tape to give eggs a modern edge.
Brown Sack Easter Masks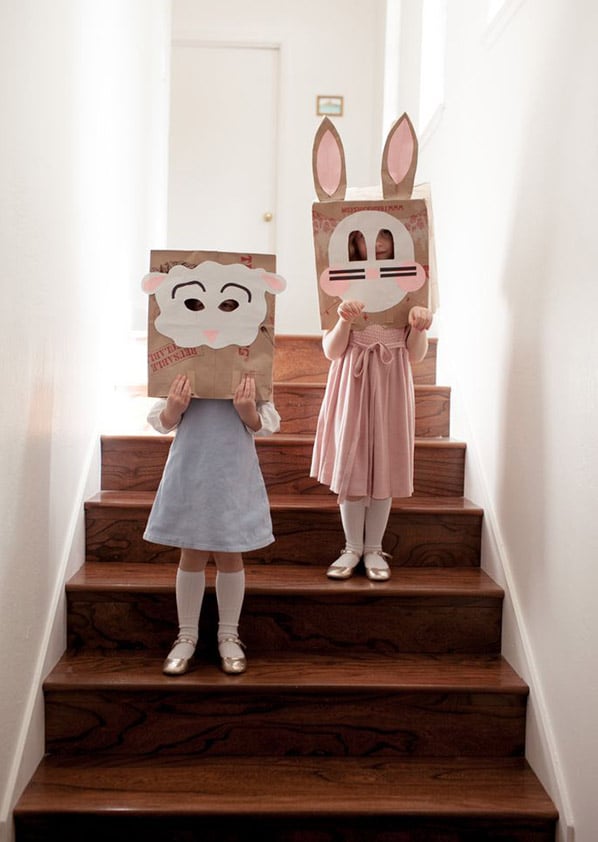 Oh Happy Day's fun Easter animal masks [34] are easy to make and oh so cute.
Paper Flower Wreath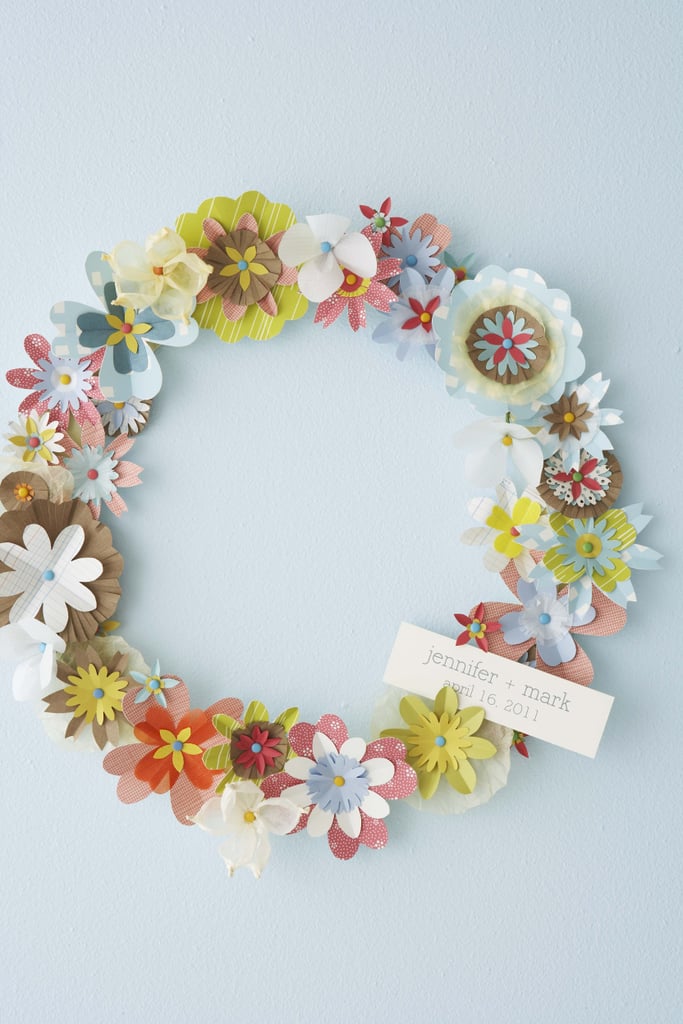 Upcycle old greeting cards and wrapping paper by turning them into a paper flower wreath with instructions from Hello! Lucky [35].
Plastic Easter Egg Teacups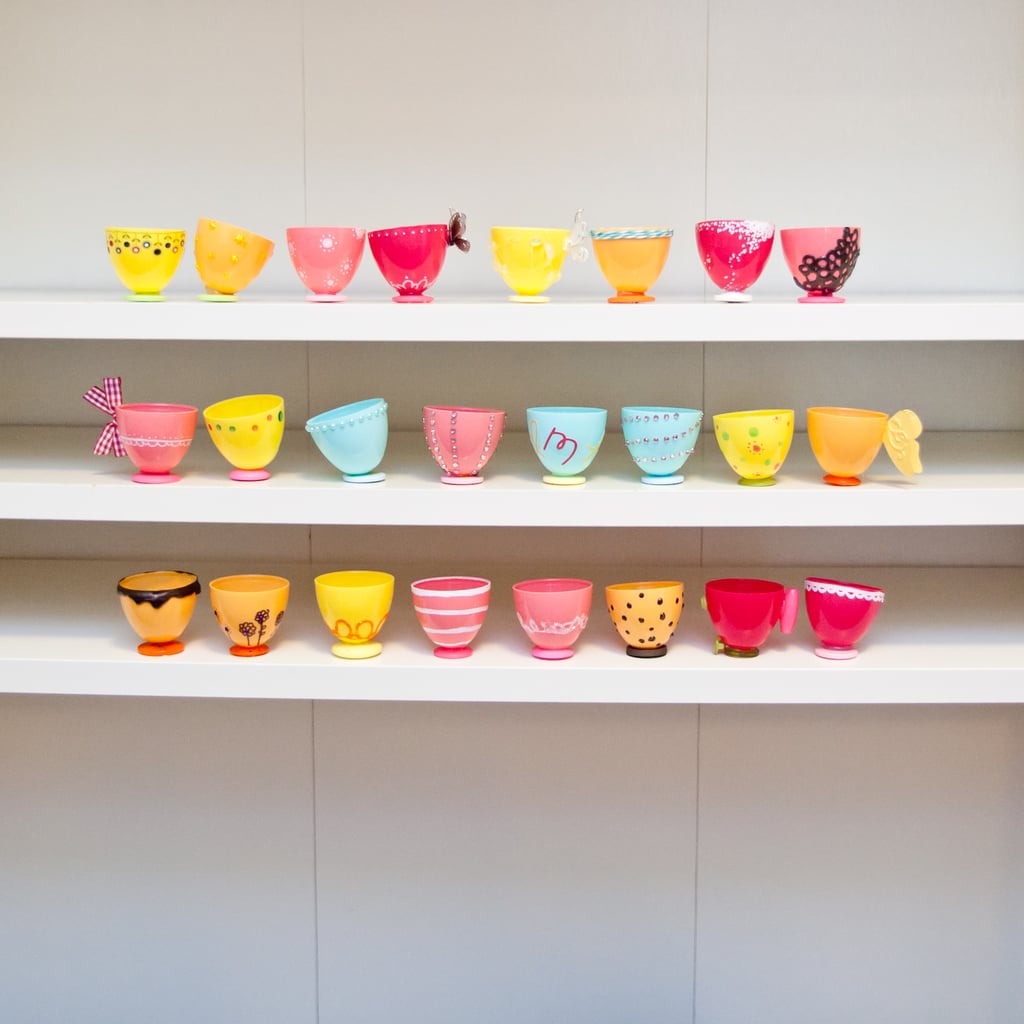 Designs by Sunghee took a creative approach to recycling plastic Easter eggs — how sweet are these tiny teacups [36]?
Nature-Inspired Eggs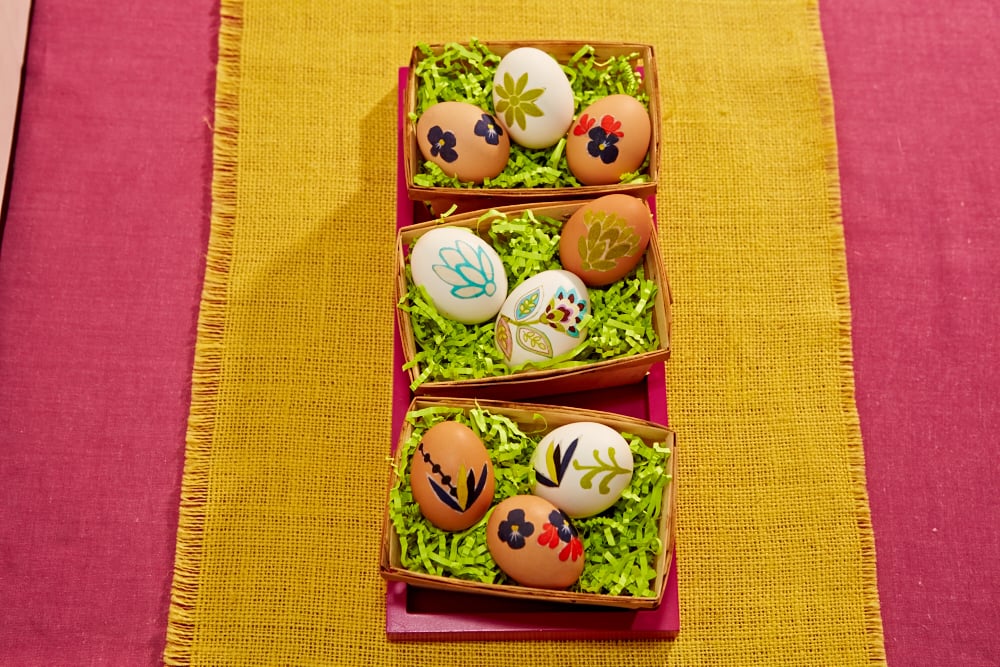 Use leaves or flowers to create a unique natural design [37]. Place your chosen found objects on the outside of an egg, and slip it into pantyhose, tightly securing the hose with a knot. Lower the egg into your chosen color. Leave eggs in the dye until you've achieved your desired brightness, and then remove.
Paper Plate Easter Bunny Mask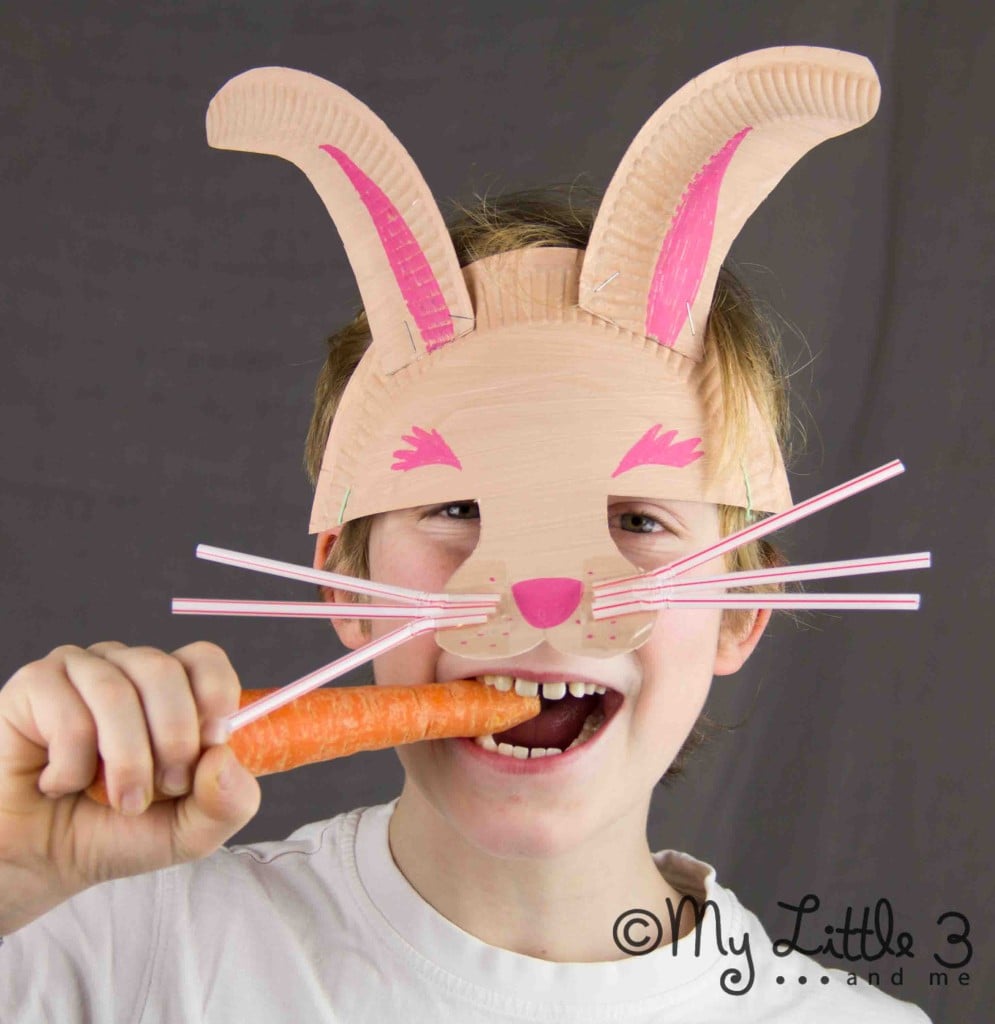 Use My Little 3 and Me's simple instructions to create your own cute bunny mask [38] using a paper plate, straws, markers, and a few other common craft supplies.
Easter Egg Scuptures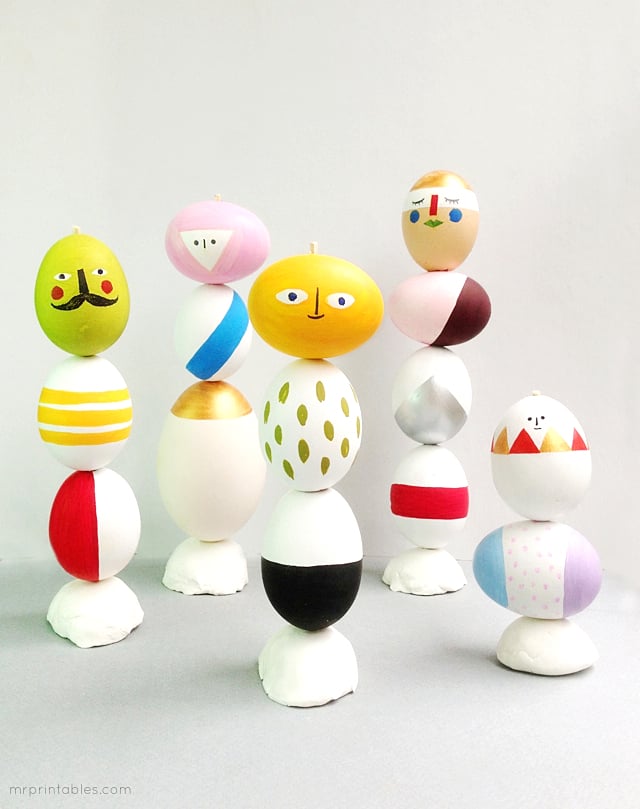 How cool are Mr. Printables' mix-and-match Easter egg sculptures [39]? Craft clay and skewer stands mean you can create a ton of different stacked sculpture combos with your decorated eggs. It's a project the whole family will enjoy!
Pretty Pots
Decoupage flower pots [40] by Christine Chitnis cost just a few dollars each to make and are great for gifting when paired with a plant or seed packets.