Hip hop your way into Easter [1] with a sensationally sweet cupcake treat. From tiny cakes topped with sweet little bunnies, chicks, and lamps to cupcakes featuring Cadbury eggs and birds' nests, there's cupcake inspiration for every bunny! Keep clicking to find the perfect cupcake for your Easter celebration.
Cottontails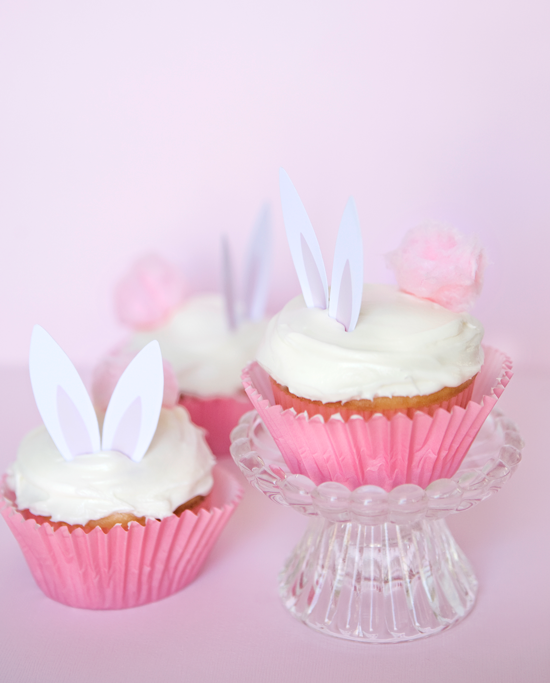 Cotton candy tails and paper bunny ears make these vanilla cupcakes [2] anything but basic!
Source: One Charming Party [3]
Spun Sugar Nests
Spun sugar nests add a touch of sophistication to these a href="http://www.yummymummykitchen.com/2011/04/simple-spun-sugar-nests-easter-cupcakes.html" onclick="trackOutboundLink('article:page', 'www.yummymummykitchen.com', '22297614', 'http://www.yummymummykitchen.com/2011/04/simple-spun-sugar-nests-easter-cupcakes.html')">elegant chocolate cupcakes.
Source: Yummy Mummy [4]
Bunny Cupcakes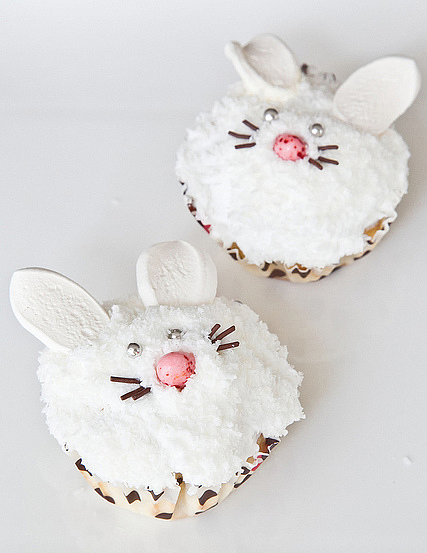 There's something delightfully whimsical and retro about these bunny cupcakes [5].
Source: Bite Delite [6]
Crunchy Birds Nests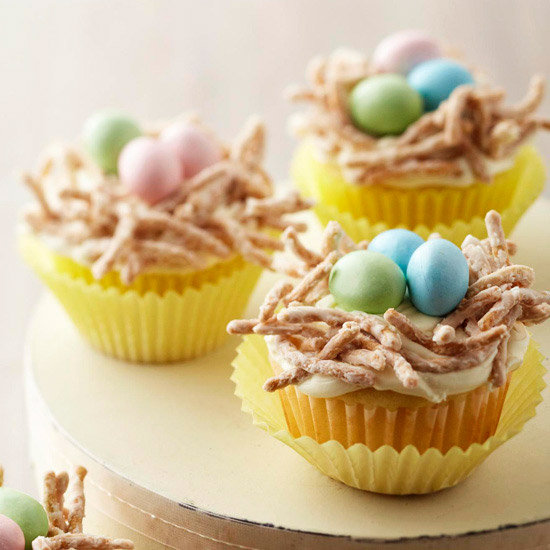 Frosted chow mein noodles are the unexpected secret ingredient to these little nests [7].
Source: Better Homes & Gardens [8]
Baby Blue Birds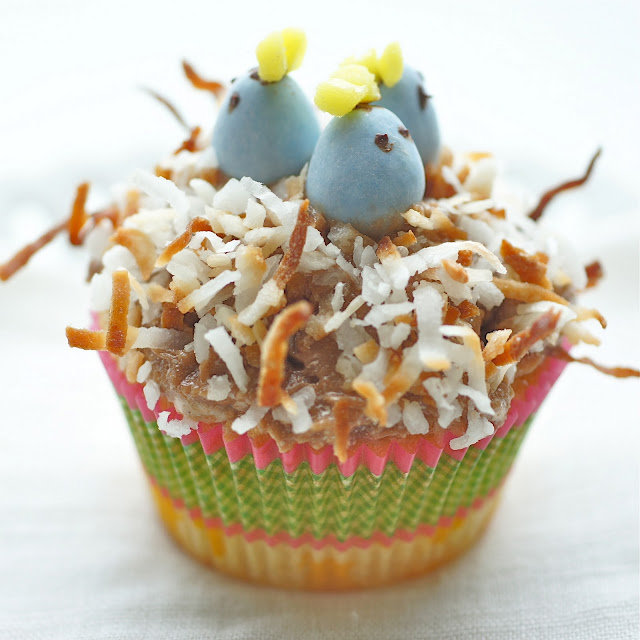 A trio of little chirpers call out from a toasted coconut nest on this sweet cupcakes [8].
Source: Thyme (Photo by S. Kenney, 2011) [9]
Cadbury Creme Egg Cupcakes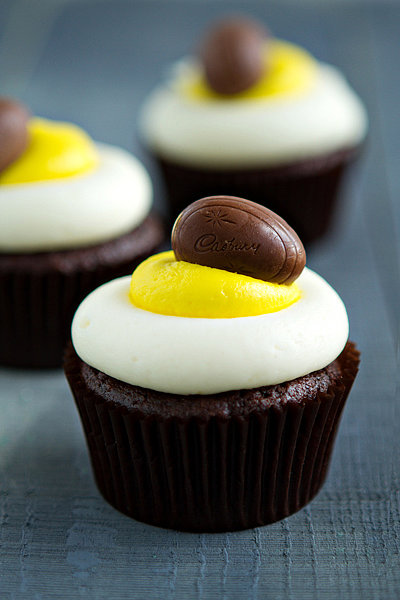 Each of My Baking Addiction's Cadbury Creme Egg Cupcakes [10] has a Creme Egg on top, and inside!
Source: My Baking Addiction [11]
Fun With Fondant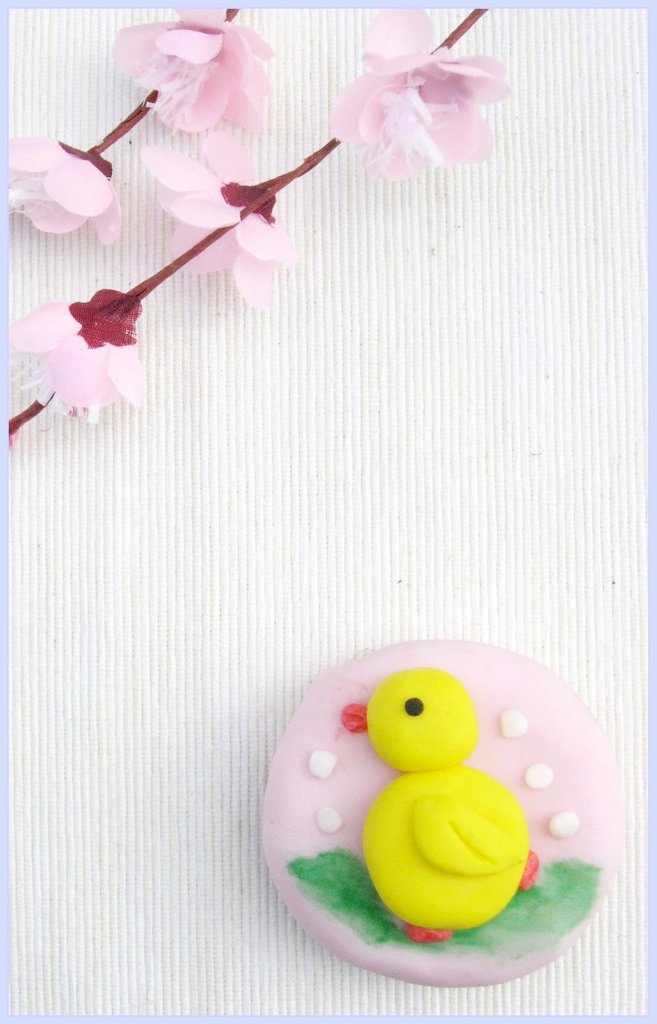 Shape your own yellow chicks out of moldable fondant.
Source: Bird's Party [12]
Simply Sweet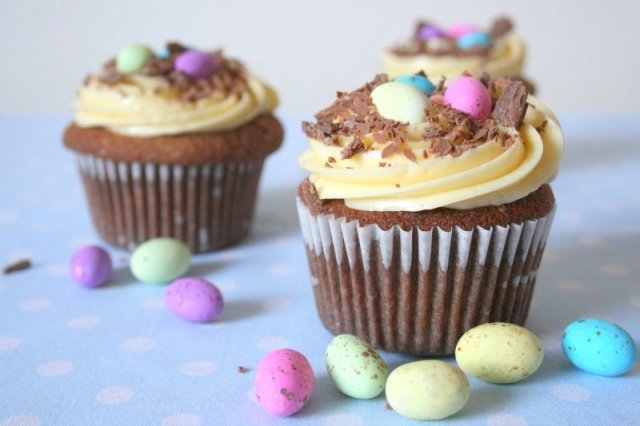 The contrast of chocolate and soft pastels makes for a pretty sweet treat.
Source: Bake Love Not War [13]
Pastel Nests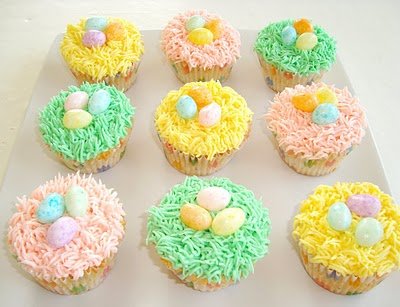 The secret to turning buttercream frosting into pretty pastel nests is icing with the special Wilton tip.
Source: Paris Pastry [14]
Little Lambs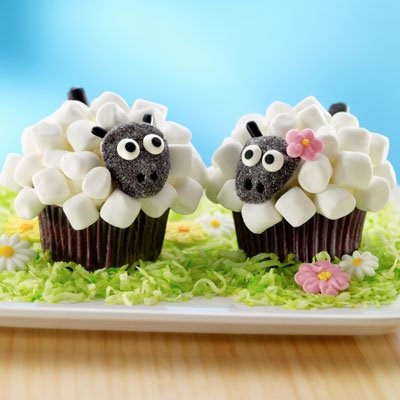 Marshmallows give these little lambs' [15] "wool" plenty of pouf.
Source: Land 'O Lakes [16]
Pink Bunny and Yellow Chick Cupcakes
Bunny and chick cupcake toppers from Taste "E" Cakes [17].
Source: Anders Ruff [18]
Daffodils and Ducks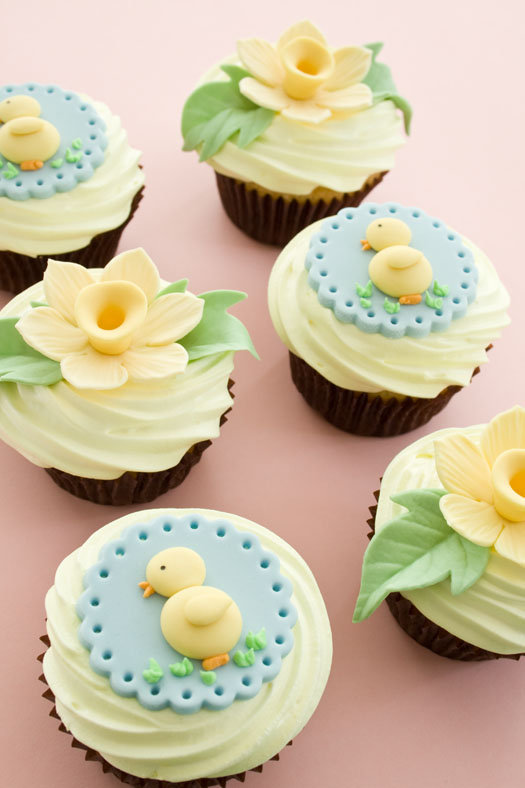 Fondant cake toppers give a special finish to soft yellow cupcakes [19].
Source: Cake Journal [20]
Bunny Hop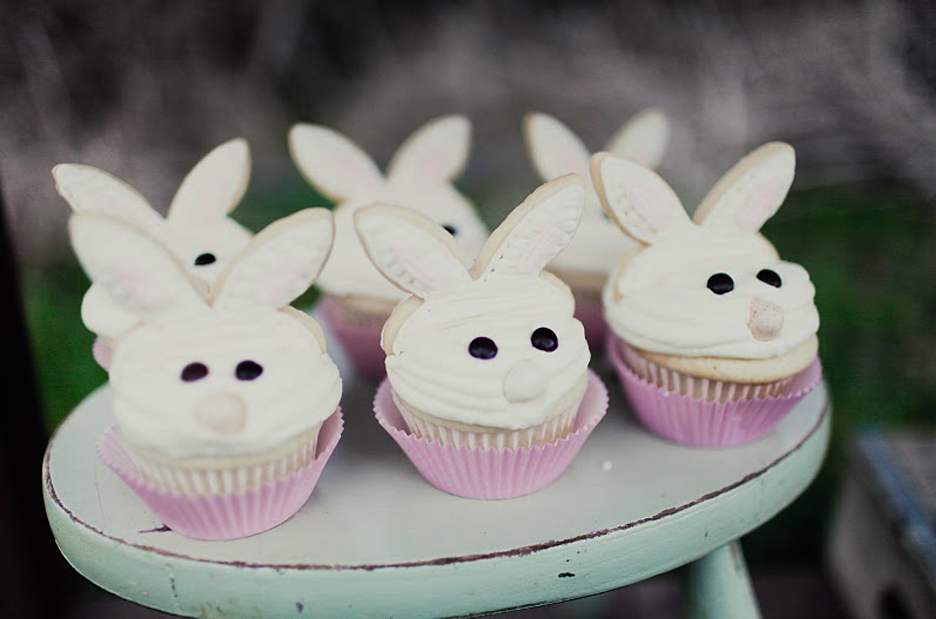 Sugar cookies make the most realistic-looking bunny ears on these cute cupcakes [21].
Source: Jenny Cookies [22]
Cadbury Egg Cupcakes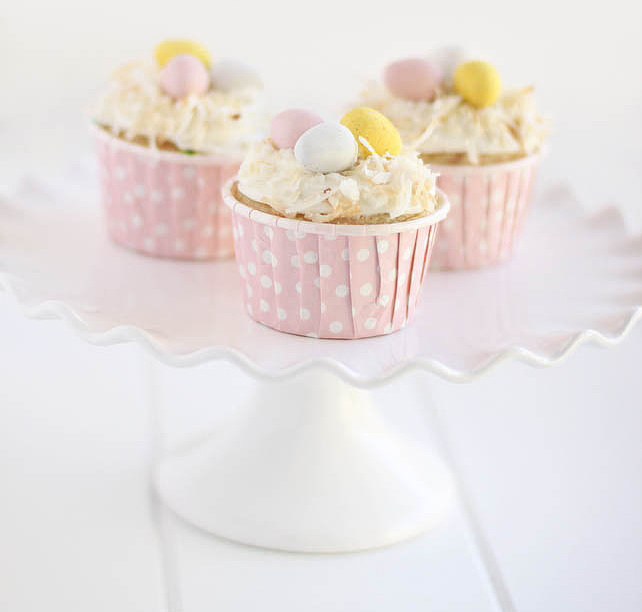 These Cadbury Egg cupcakes [23] are also topped with coconut. The result: totally dreamy.
Source: I Heart Naptime [24]
Understated and Elegant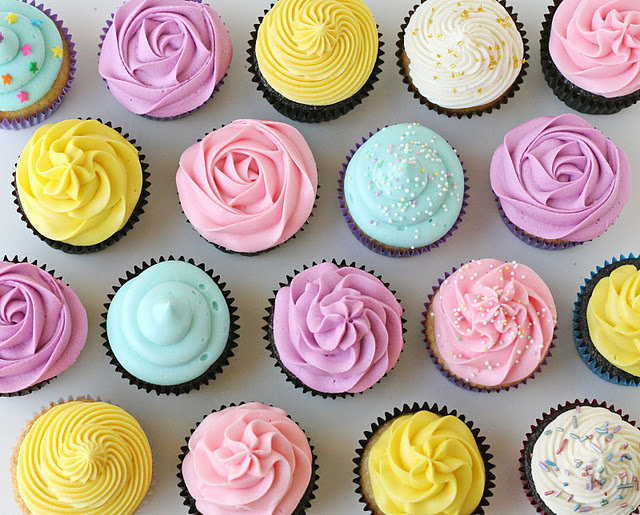 Check out the amazing video tutorial [25] on Glorious Treats and learn how to frost like an expert.
Source: Glorious Treats [26]
Cupcake Push Pop Peeps
Push pop Peeps [27] make adorable (and easy to transport) party favors.
Source: Love From the Oven [28]
Easter Egg Cupcakes With "Yolk" Centers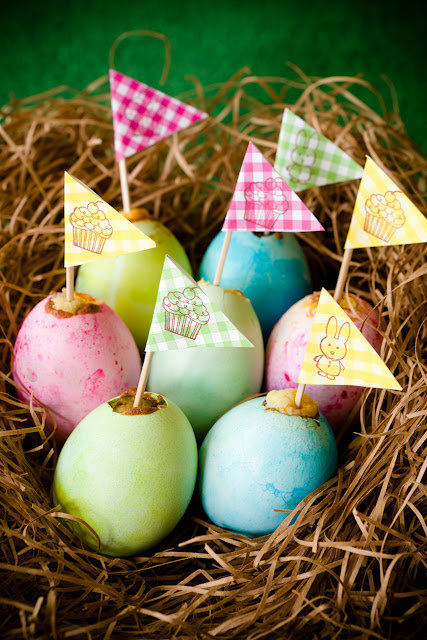 The magic behind these clever cupcakes [29]? They're baked into real eggshells!
Source: Cupcake Project [30]
Rubber Ducky, You're the One!
These sweet and simple vanilla cupcakes are topped with rubber duckies for a Spring-y look.
Source: Elizabeth Messina [31]
Chickadees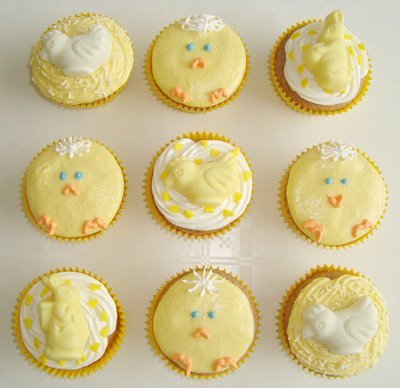 Hatch an array of soft yellow baby chicks [32] in your kitchen!
Source: Paris Pastry [33]
Rockin' Robins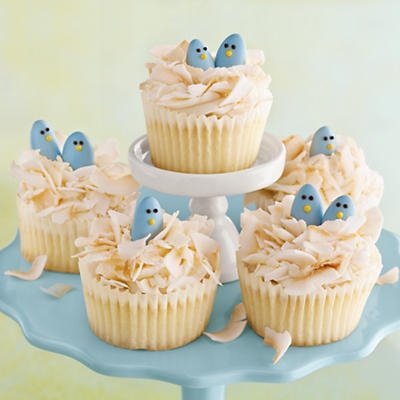 Blue birds chirp at the start of Spring from their flaky nests on these adorable cupcakes.
Source: Harry and David [34]
Easter Chick Cupcakes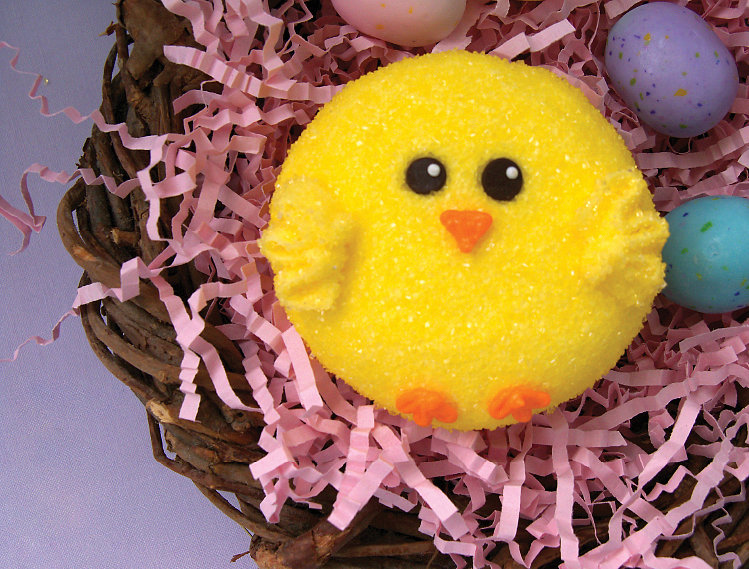 Robin of Bird on a Cake created these adorable Easter cupcakes [35] featuring baby chicks, and lucky for you, she's sharing the supereasy decorating how-to [36].
Source: Bird on a Cake [37]
Carrot Cake Cupcakes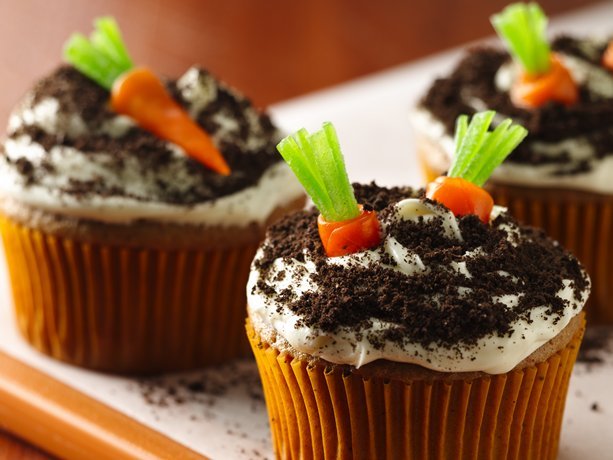 A fun take on traditional carrot cake — these cupcakes [38] give a nod to where the ingredients actually came from.
Source: Betty Crocker [39]
Caramel Bird's Nest Cupcakes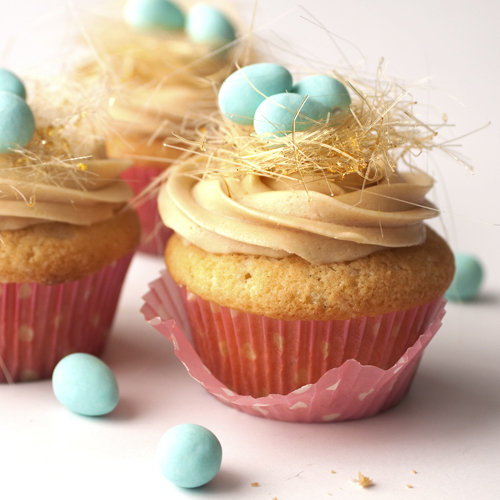 Threads of spun sugar create the nest atop decadent caramel cupcakes [40].
Source: Hot Polka Dot [41]
Girlie Chick Cupcakes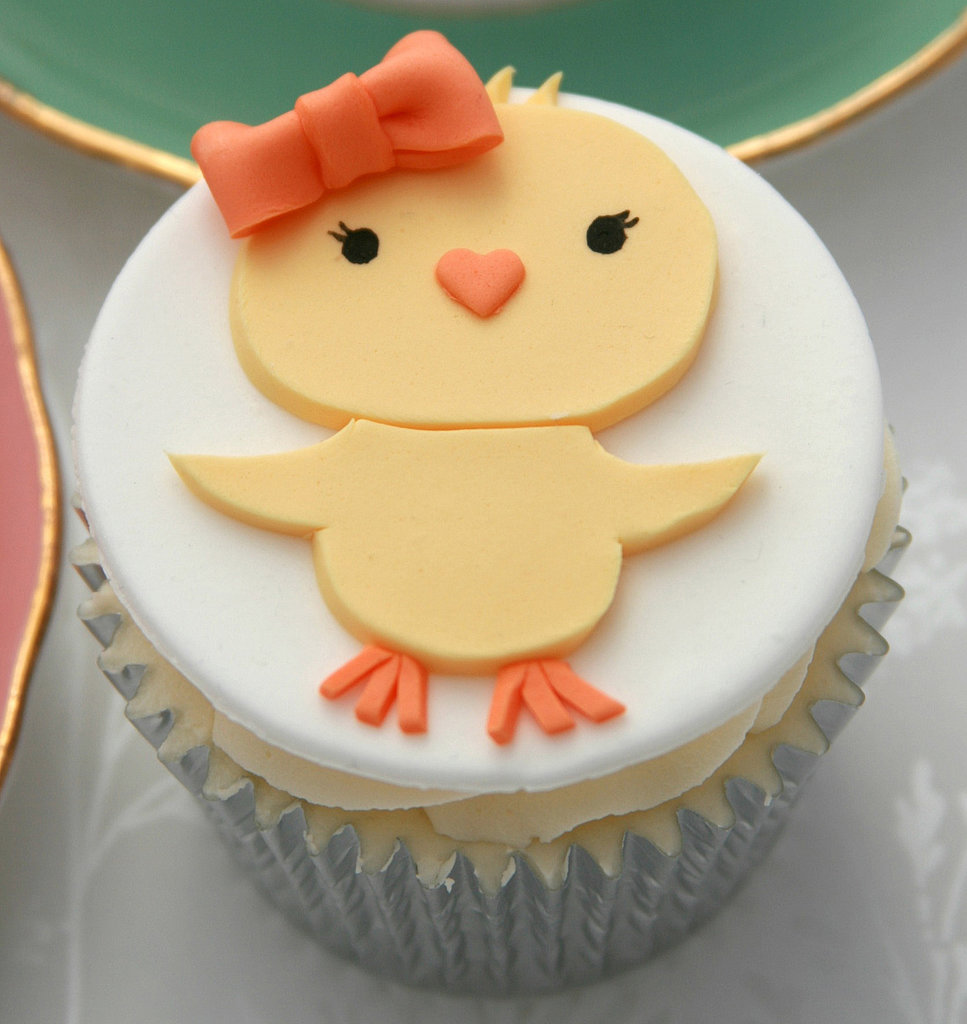 We're loving the bow-topped chicks on Clever Little Cupcakes [42] Easter treats.
Source: Flickr user Clever Little Cupcakes [43]
Hoptastic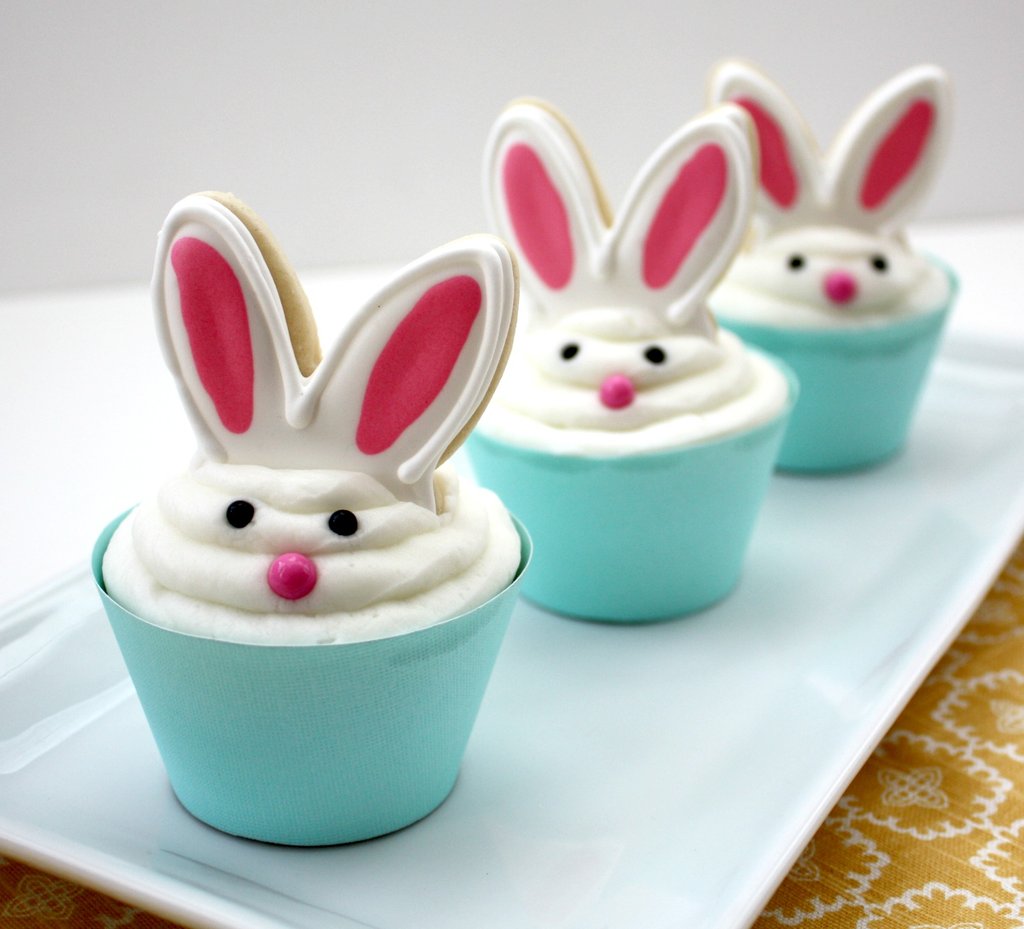 The process of making these sweet little bunnies [44] isn't an easy one, but just look at the results!
Source: Sweet Sugar Belle [45]
Cupcake Animals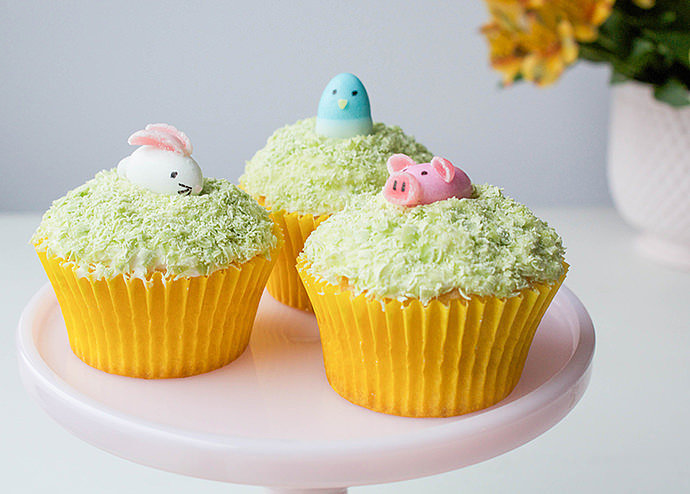 Using Jordan almonds, jelly beans, and some mini marshmallows, you can recreate these amazingly adorable cupcakes for Easter brunch!