It's easy to get into an after-school snack-time rut. The kids come home from school ravenous and reach for the first familiar thing they see. But what if the pantry was stocked with new fare this year — and all of it was healthy? Would your lil ones know the difference? Before picking up your typical brand of chips and crackers at the store, check out these nine additions to the snack-food aisle this year. We bet your tots will never even suspect that they're loaded with healthy things like omega-3 fatty acids, choline, and whole grains!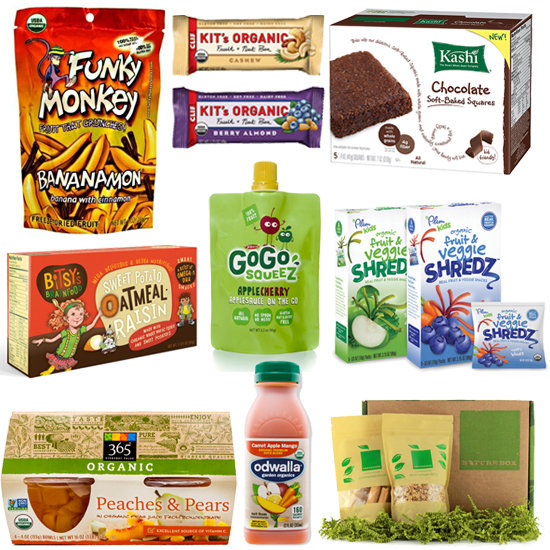 Clockwise from top left: Funky Monkey
Bananamon Snacks
($22/12), Clif Bar
Kit's Organic Fruit + Nut Bar
($20/12), Kashi
Soft Baked Squares
($5/five), Plum Kids
Fruit & Veggie Shredz
($4/five),
NatureBox
($20/month), Odwalla Garden Organics (available beginning Oct. 1), Whole Foods' 365 Everyday Value Organic Fruit Cups, Bitsy's Brainfood
Sweet Potato Oatmeal Raisin
($3), GoGo Squeez
Applesauce on the Go
($34/48).