Passover may be all about doing without, but convincing little ones to forgo their favorite standby meals won't fly in most households. After Friday's first seder, removing leavened bread from a tot's diet doesn't have to be a recipe for disaster. We've rounded up some kid-friendly recipes that remove the holiday's forbidden ingredients but will still bring kids to the table at mealtime.
Matzo Pizza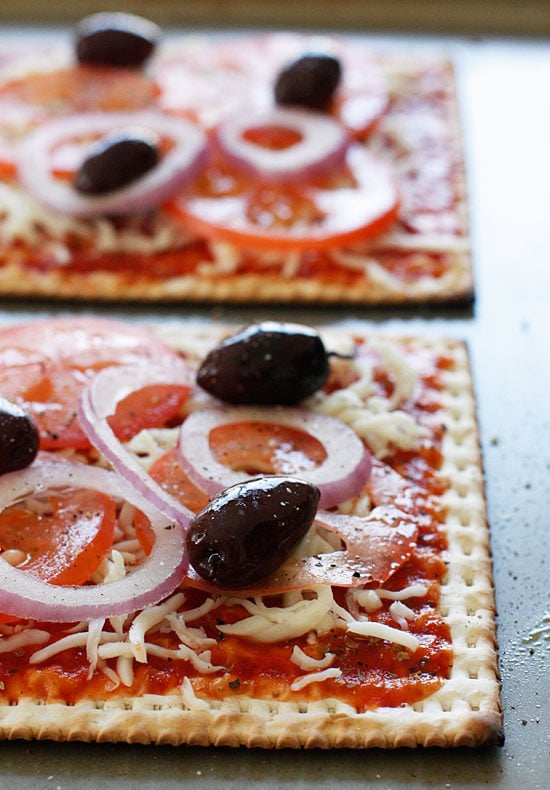 Going without pizza for a full week can be torture for some tots (and their parents). While you can simply add sauce and cheese to a sheet of matzo, this recipe [1] makes it a bit more appealing to those with more sophisticated pizza palates.
Source: Skinny Taste [2]
Cottage Cheese Pancakes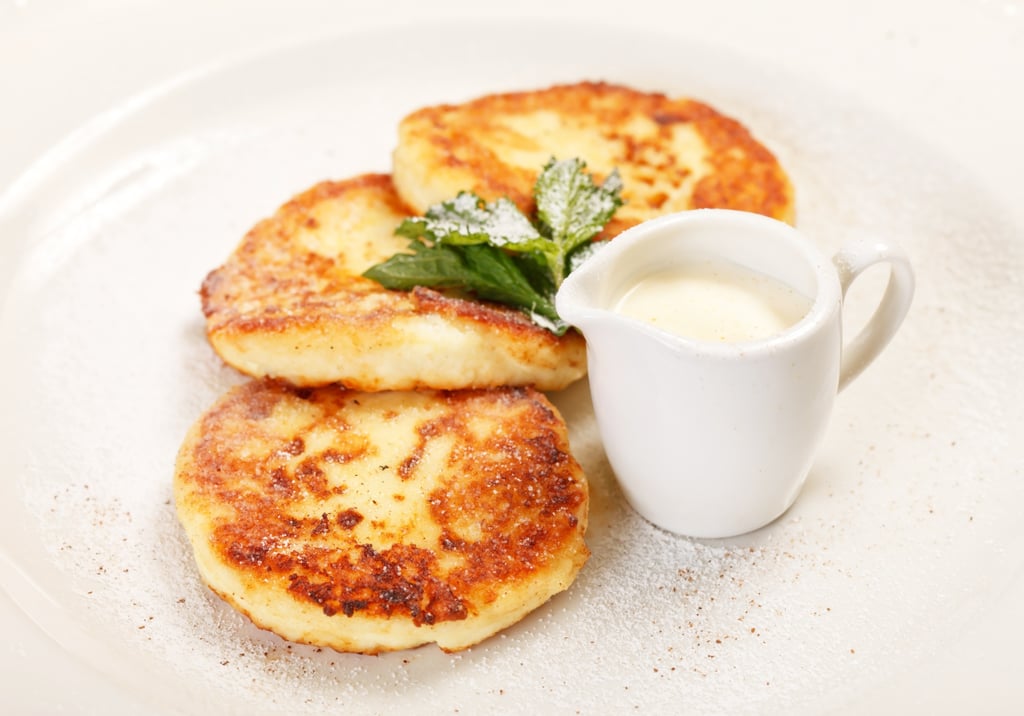 Forget a boring piece of matzo covered with jam. Combine some cottage cheese, matzo meal, and eggs, and you have some sweet pancakes [3] that are the perfect way to start the day.
Matzo-Crusted Chicken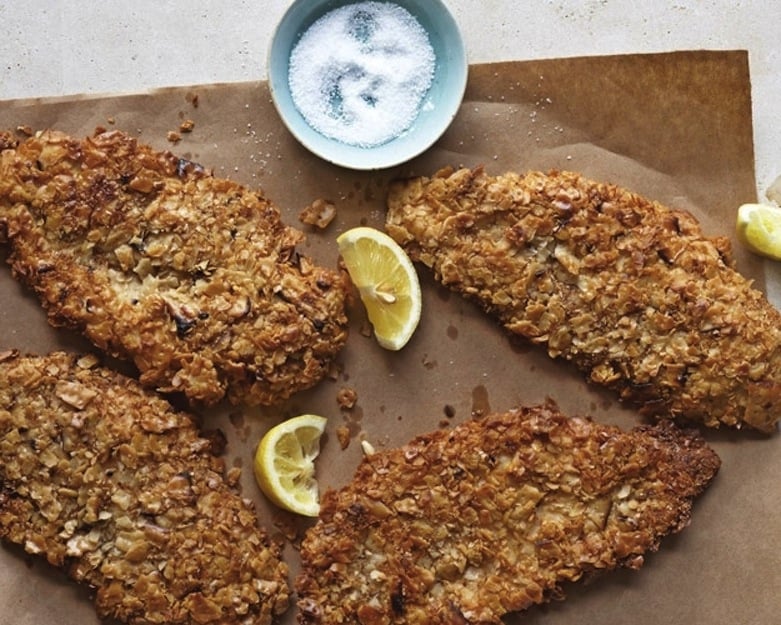 Chicken fingers might be on the "no-no list," but with some creativity, you can create the same concept with matzo. Martha Stewart [4]'s matzo-crusted chicken cutlets [5] can be cut into strips prior to cooking for a traditional kiddie meal.
Source: Martha Stewart [6]
Apple Cinnamon Matzo Brei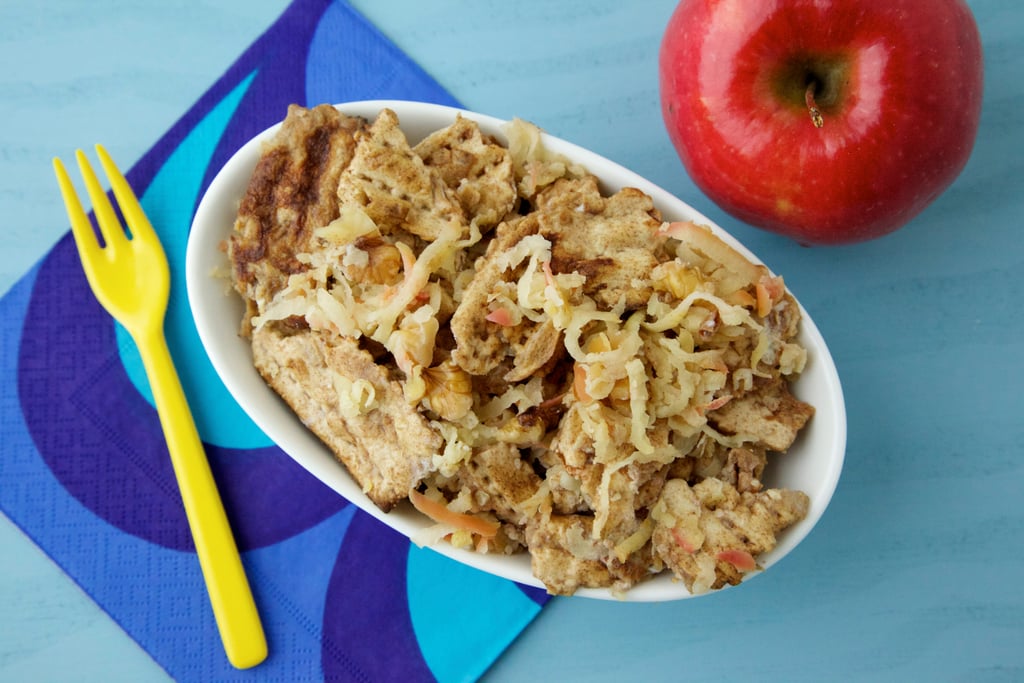 Add some apple, cinnamon, and walnuts to this traditional Passover favorite [7], and you have a sweet breakfast dish that you'll want to make year-round.
Source: Weelicious [8]
Matzo Huevos Rancheros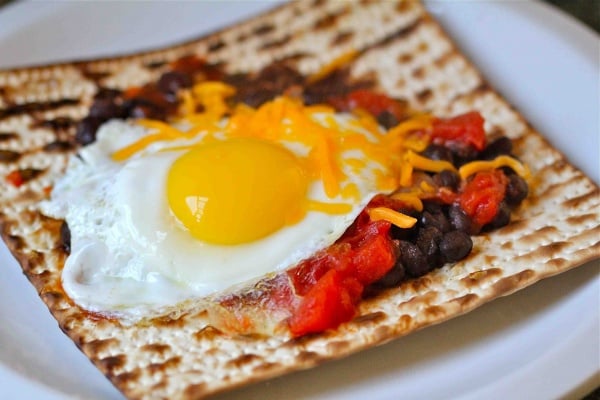 Breakfast for dinner one night can take on a Mexican twist with this tasty (and different!) matzo huevos rancheros [9] recipe. If your family doesn't eat beans during Passover, then just leave them out!
Source: Cooking With My Kid [10]
Homemade Matzo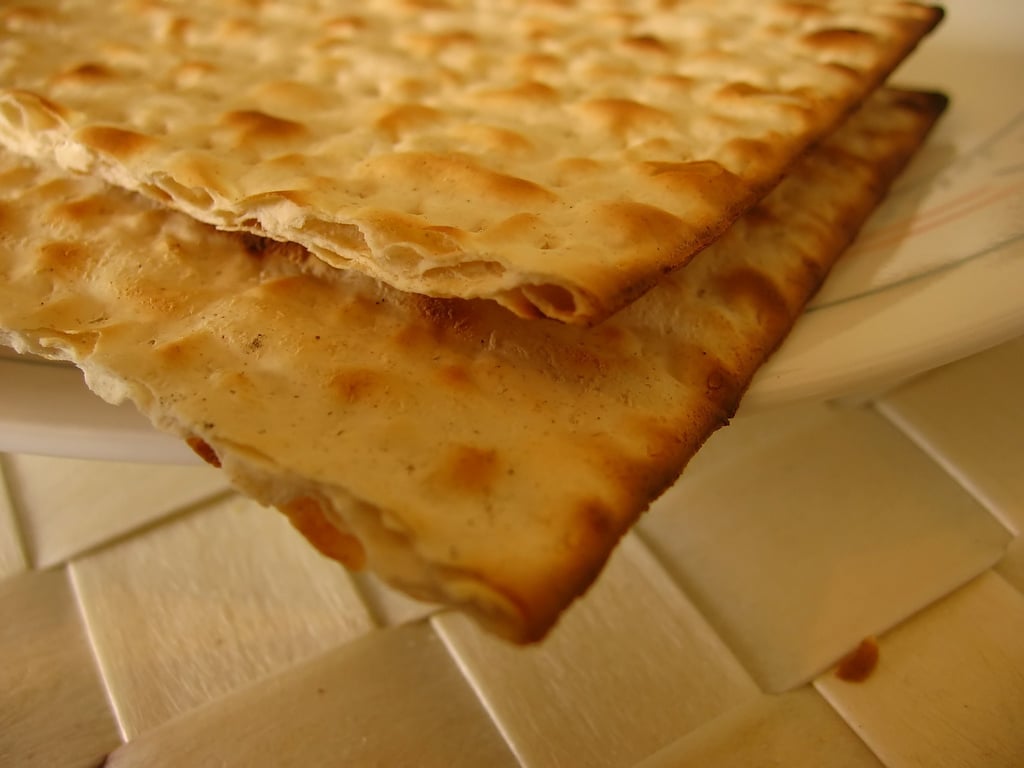 Sure, you can grab a box of matzo, spread some butter on it, and call it a snack, but the kids will love making their own! This easy-to-follow homemade matzo recipe [11] is a great way to show them that the dough doesn't rise.
Source: Flickr user RonAlmog [12]
Sweet-Potato Gnocchi Recipe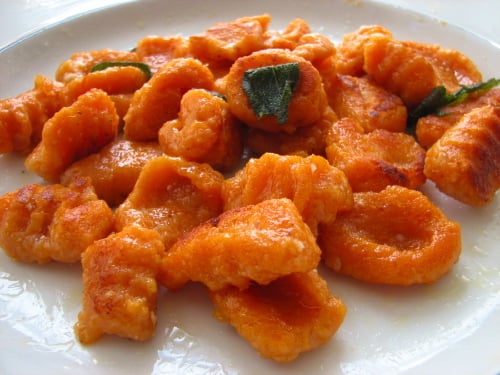 Going without pasta is one of the hardest parts of the holiday for tots. This sweet-potato gnocchi recipe [13] allows them to indulge in a bit of Italian cooking while maintaining a flour-free meal.
Source: Cooking With Amy [14]
Matzo Granola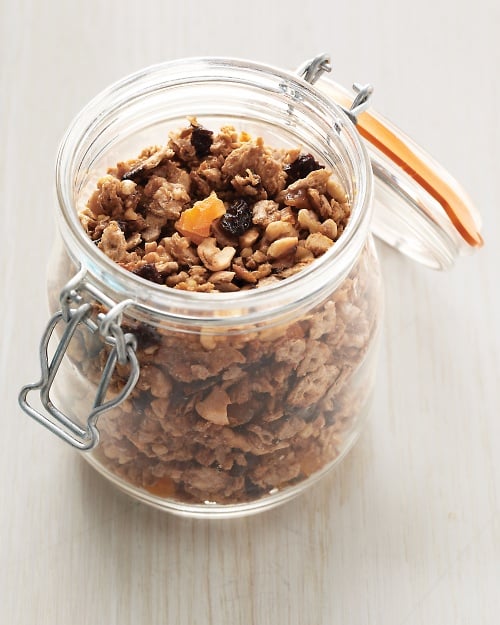 Whether eaten as a snack or breakfast, homemade matzo granola [15] is an easy way to bypass traditional cereals. Best of all, it can be adapted to suit your family's tastes.
Source: Martha Stewart [16]
Sweet and Sour Meatballs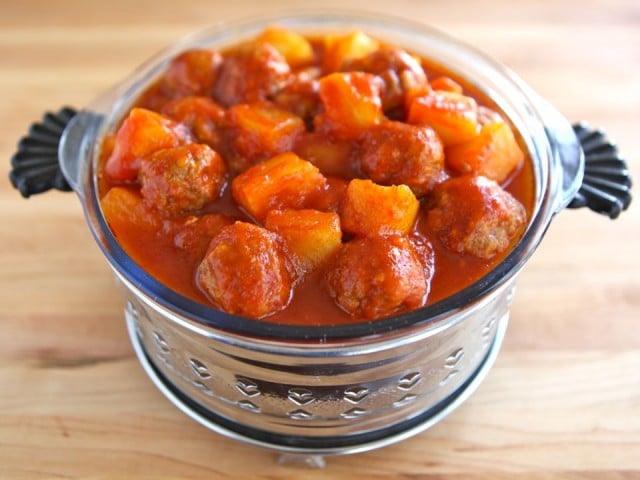 Do your kids love meatballs? Then they'll love these sweet and sour meatballs [17] from The Shiksa. She replaces the chili sauce with a homemade version that makes it kosher for Passover as well as replacing breadcrumbs with matzo meal. The results are sure to be a a winner with tots and grown-ups alike.
Source: The Shiksa [18]
Brisket Matzo Tacos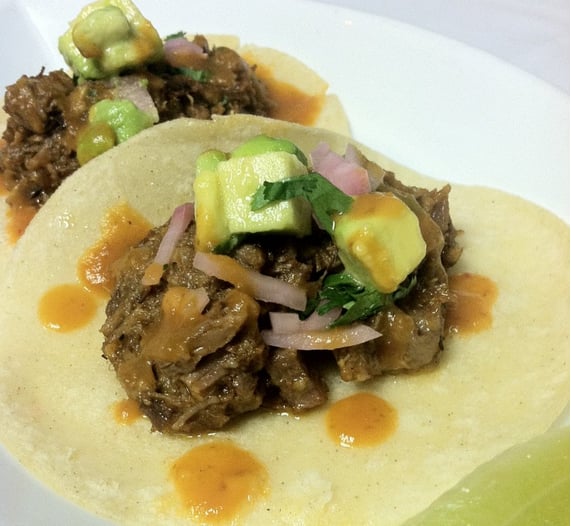 You don't have to sacrifice your weekly taco night for Passover. This brisket matzo tacos recipe [19] uses Chipotle-braised brisket, horseradish crema, tomatillo salsa, guacamole, and red onion to re-create the taste of a beef taco, and substitutes matzo for masa in the tortillas.
Source: Food Republic [20]
Passover Noodle Kugel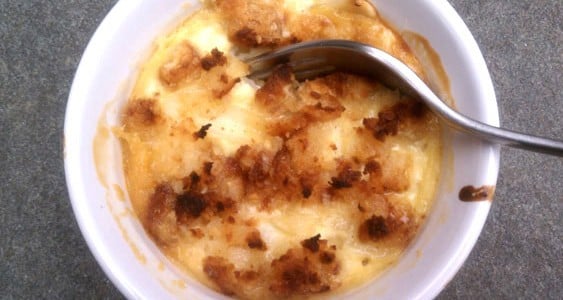 A staple at most Jewish holiday meals, the noodle kugel isn't usually associated with Passover due to the pasta used in the recipe. This Passover noodle kugel [21] uses Kosher for passover noodles, cottage cheese, and ground-up coconut macaroons to re-create the taste.
Source: The Food Yenta [22]
Cauliflower Pizza Bites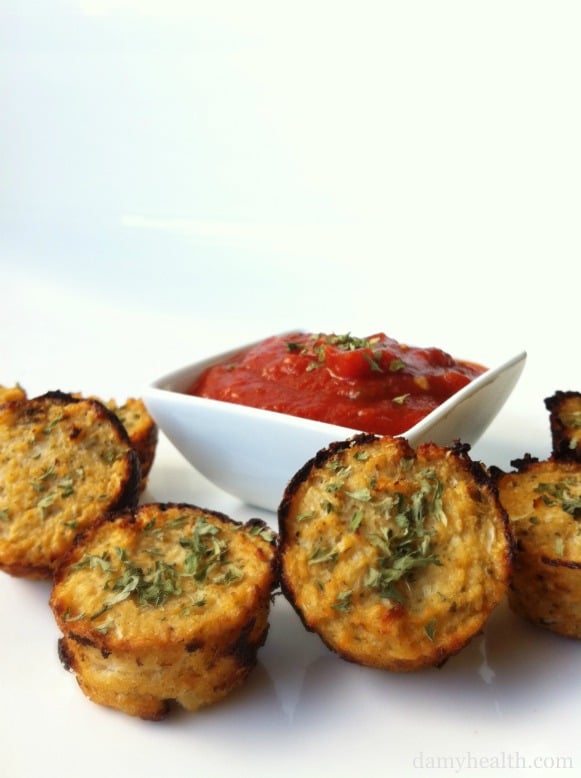 These may look like muffins, but instead of flour, they use grated cauliflower and cottage cheese to create healthy — and Passover-friendly — pizza bites [23]. How fun!
Source: DAMY Health [24]
Special Gluten-Free Passover Croissants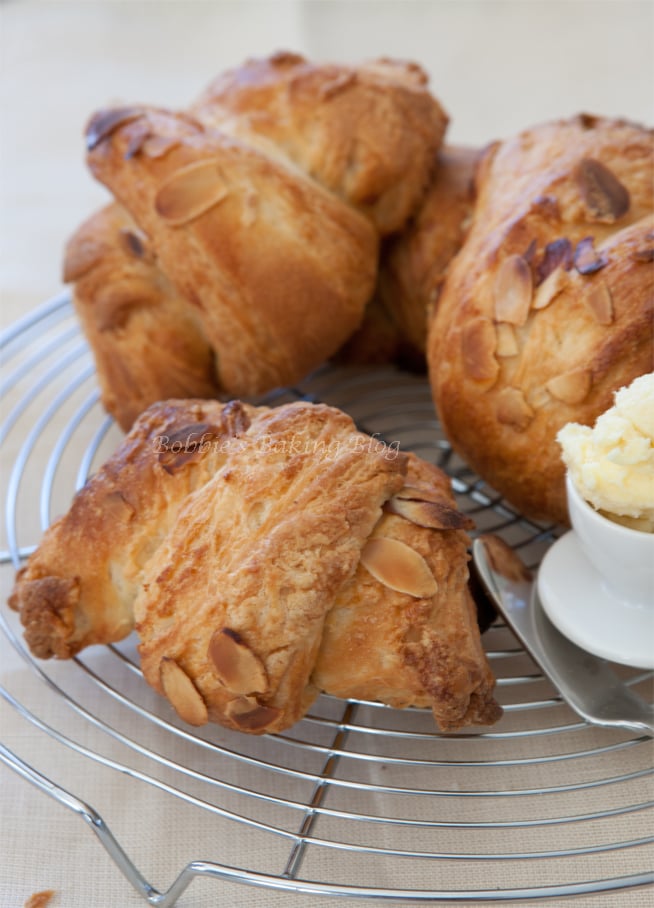 Croissants over Passover? They can be done, and they're gluten free too! Pastrydiva's Passover croissants [25] may become your kids' favorite breakfast all week.
Matzo Nachos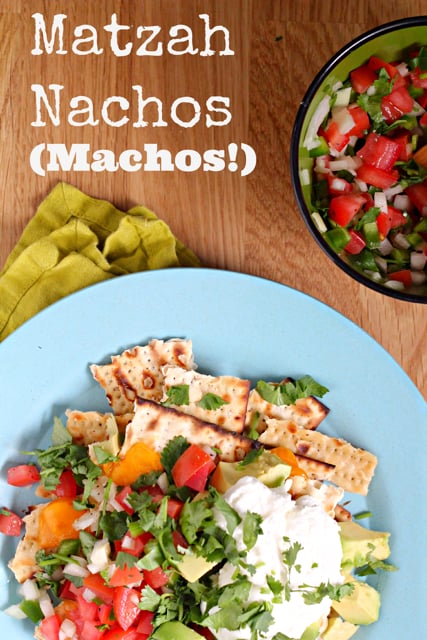 After seeing these matzo nachos [26], all we could think was, "Why didn't we think of that?" Whether served as an after-school snack or as dinner, we think kids will love digging into these nachos.
BBQ Chicken Latkes Sliders
Two all-time favorites in one bite-size dish? Sign us up! These BBQ chicken latkes sliders [27] may be the ultimate indulgence — and we're sure the kids will love 'em!