Popsicle sticks have been around in the crafting world for a while because they're inexpensive, they're fun, and they provide endless options for what little imaginations can create. You'd be amazed at what a child can do with a simple wooden stick — and we've found a few standout projects that will have you saving up your Popsicle sticks all year long. Check 'em out below.
Source: Flickr user Vanessa [1]
Popsicle Stick Puzzle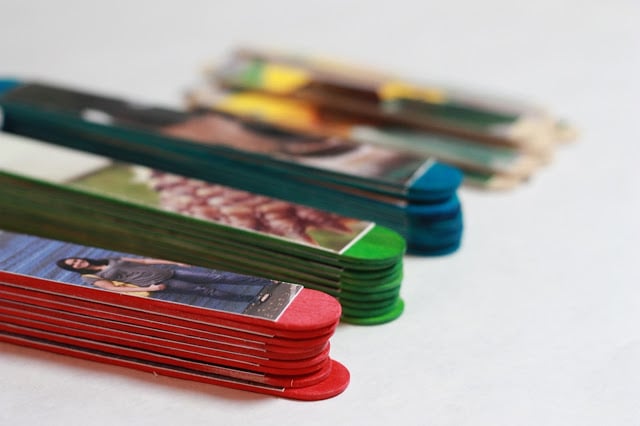 The options are endless with this smart little Popsicle stick puzzle idea [2].
Source: Paper Turtle [3]
Wax Paper Lantern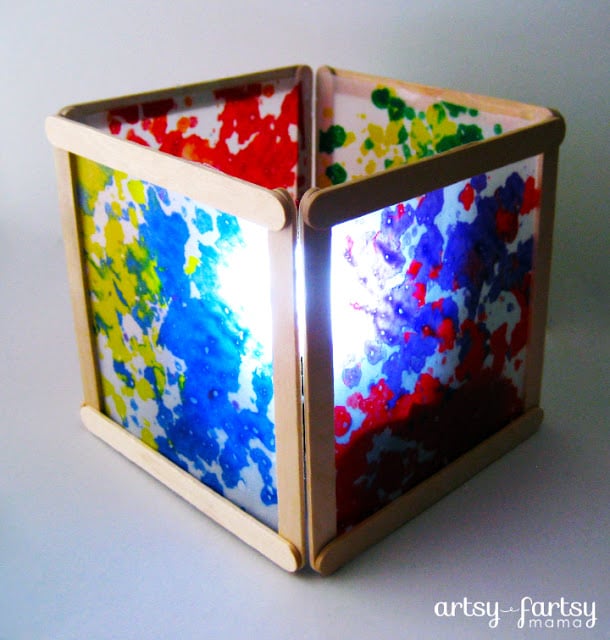 Some adult supervision is required to help your smaller child build this supercool wax paper lantern [4], but the end result is awesome and (with a battery-powered tea light) would make a great little night-light.
Source: Artsy Fartsy Mama [5]
Popsicle Stick Harmonica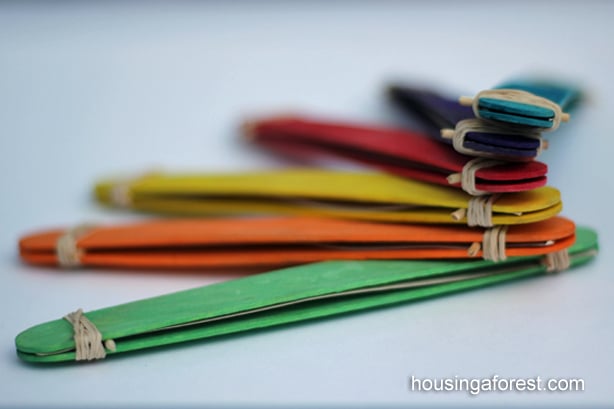 Have fun making a cool craft and fun music with your kiddos with this Popsicle stick harmonica [6].
Source: Housing a Forest [7]
Popsicle Stick Coaster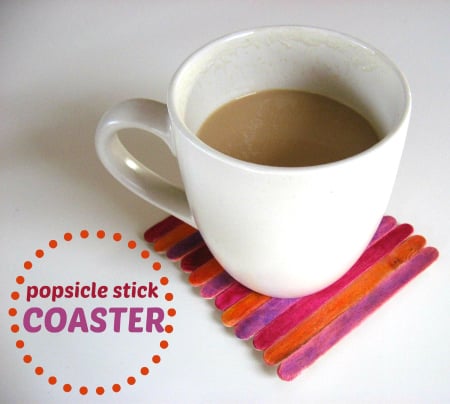 Kids will love using the coaster they made — so everyone wins with this Popsicle stick coaster project [8]!
Source: No Time For Flash Cards [9]
Popsicle Stick Puppets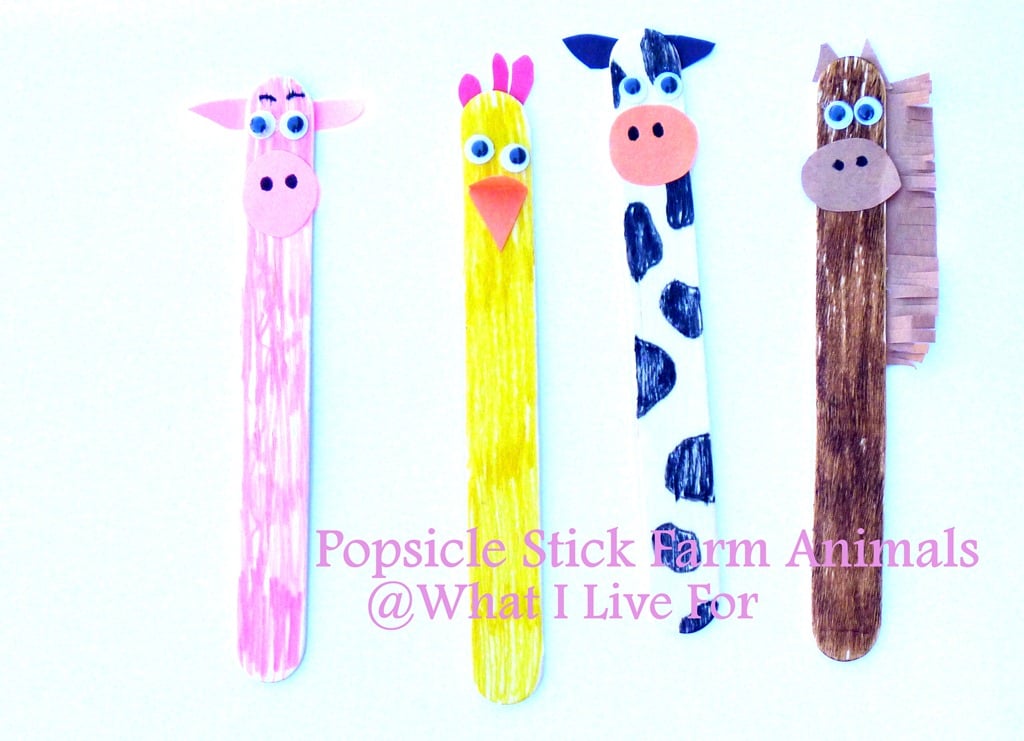 Sometimes the simplest crafts are the best, and these Popsicle stick puppets [10] will keep kids going for hours because there's really no limit as to what they can come up with.
Source: What I Live For [11]
I Love You Sticks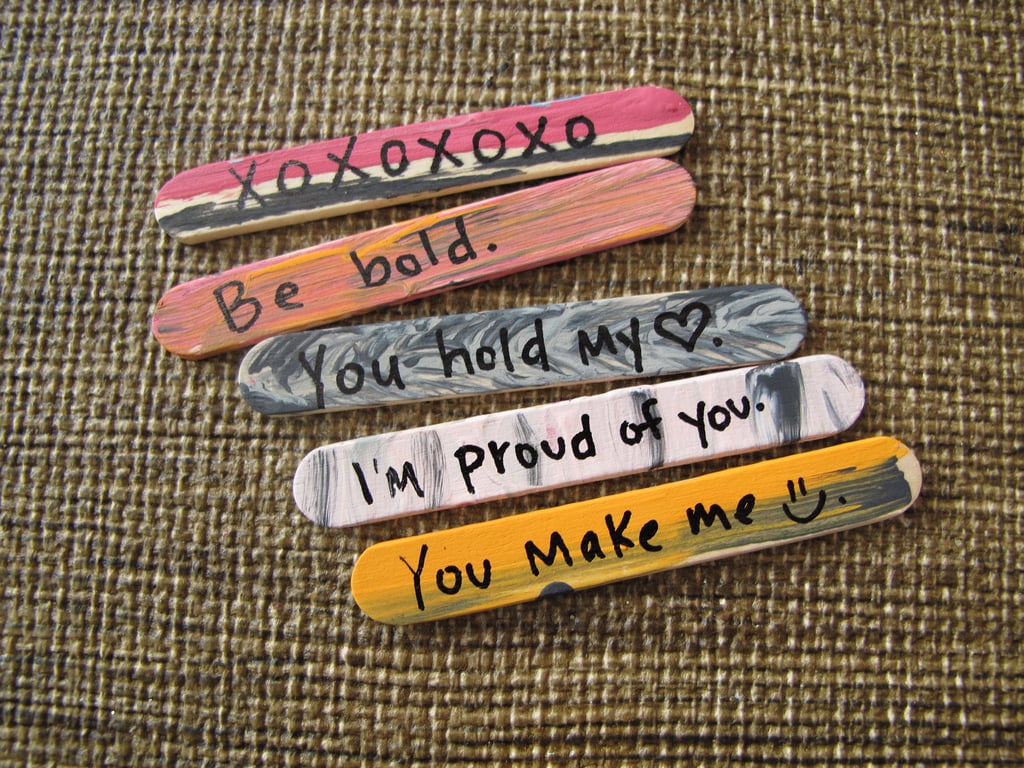 Simple and easy: let kids color and write little notes on the sticks and then let them pass 'em out to anyone they'd like!
Source: Flickr user Vanessa [12]
Popsicle Stick Pencil Holder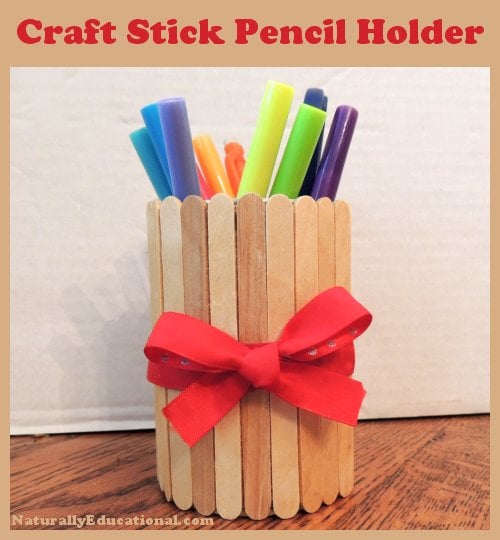 Take a couple of offhand supplies, and your tot will have his or her very own Popsicle stick pencil (or marker) holder [13] in no time.
Source: Naturally Educational [14]
Tiny Popsicle Stick Bow and Arrow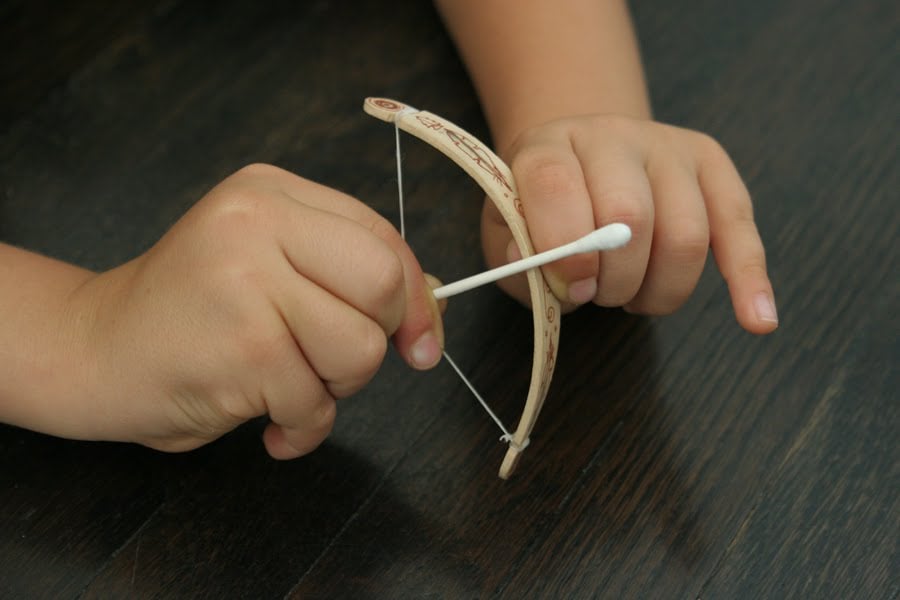 This tiny popsicle stick bow and arrow [15] might just be the cutest thing we've ever seen.
Source: The Brooding Hen [16]
Popsicle Stick Picture Frame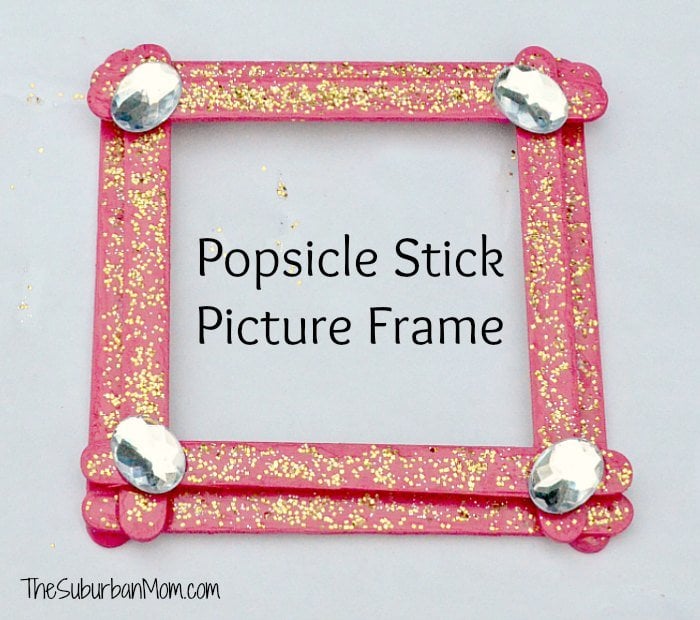 With just a few popsicle sticks and a lot of imagination, your tot can create one cool popsicle stick picture frame [17].
Source: The Suburban Mom [18]
Popsicle Stick Flag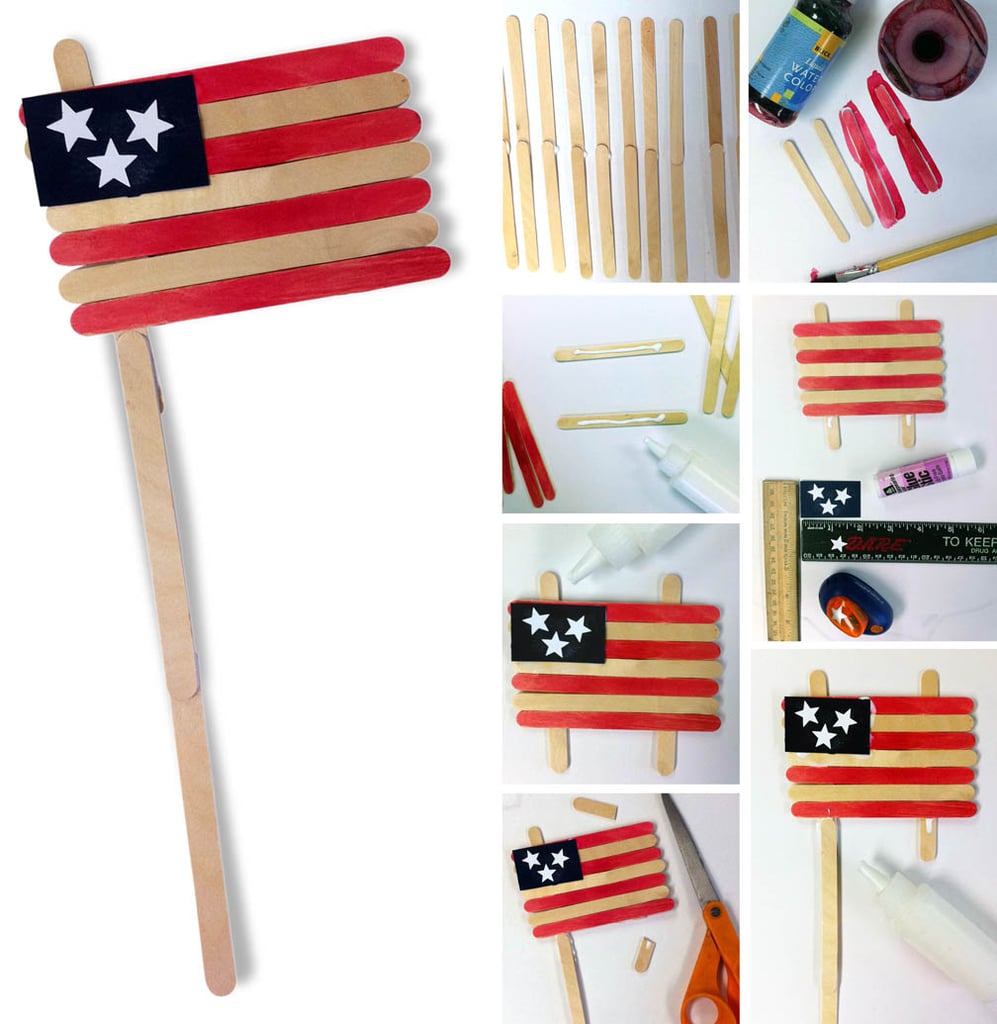 Kids can get patriotic, and crafty, with this cute and simple popsicle stick flag [19].
Source: Art Projects for Kids [20]