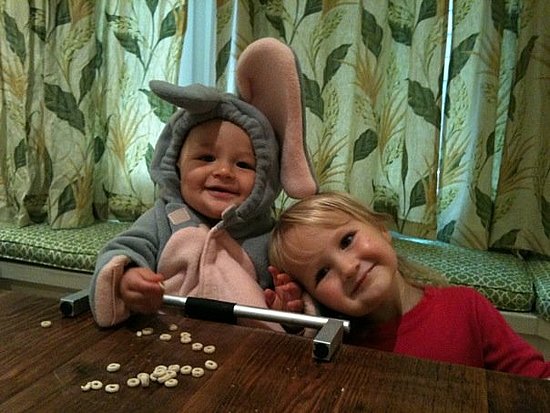 Mamas hide your lil peanuts... there's an elephant on the loose! Time for all of you
mobile blogging mommies
to get busy with those cell phones and start clicking away at those adorable costumes. User
mrb929
needs our vote for the elephant costume.
My youngest may be a repeat of his sister's 2-year-old costume. She's dying to be Cinderella and I contemplated making him a pumpkin but think the elephant is pretty darn cute on the little guy. What say you, mamas?
So tell us, is it a yea or a nay?
Don't keep those monkeys and baby vampires in hiding — join the Sugarbabies group in the LilSugar Community and upload a past pic of your wee one in their costume (or just being silly)! Your precious babe could be featured on the site.