He may wear a Super Bowl ring and lead a team of men on the gridiron, but that doesn't mean New York Giant's Quarterback Eli Manning is above the daintier side of things at home with his daughters, Ava, 3, and Lucy, 1 next week. "We do a lot of dancing," Manning said at a pre-Father's Day event for Oral-B and March of Dimes. "And my big role, as a father every night, is bath time. My wife gets on me and says I get the girls all riled up before bed. I like a lot of bubbles; I like splashes!"
The event appeared to be a perfect match for Manning, as it was designed to celebrate dads and their role in making kids smile every day, something the football dynamo knows quite a bit about. Though he doesn't know what his girls have planned for him this Father's Day [1], he thinks he has an idea of what's up their sleeves. "I think it's going to be pretty low-key," he said. "Just a weekend of being with the family and hanging out outside, have a few games, and just enjoying being with my family."
The youngest of three football superstars born to NFL legend Archie Manning, Eli had no trouble recalling special memories with his own father, a few he's making with his kids on his own, and some advice he has for other sports-minded dads out there. Read on to see what he had to say.
On One of His Favorite Memories of His Dad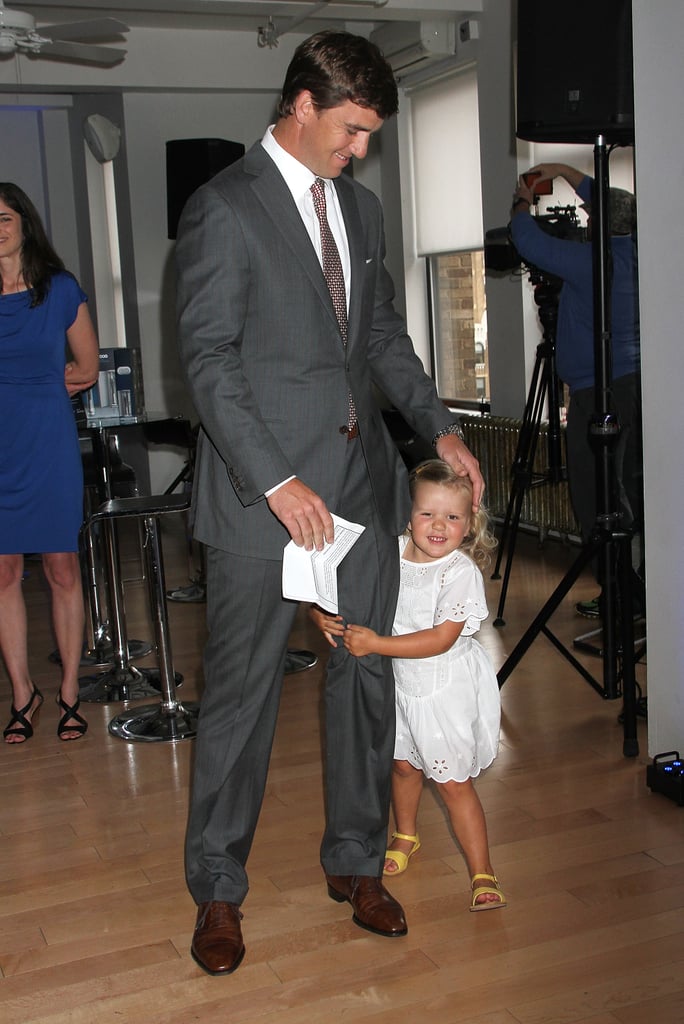 "We played a game called amazing catches with me and my brothers and anyone in the neighborhood. He'd start throwing passes just out of our reach, and we'd have to dive for them [do something — anything — out of the ordinary]. We'd make these great one-handed amazing catches! That was one of the great memories I've had with my dad.
"Ava's not quite ready for the amazing catches game right now, but we're working towards it!"
On the Family's Competitive Streak Being Genetic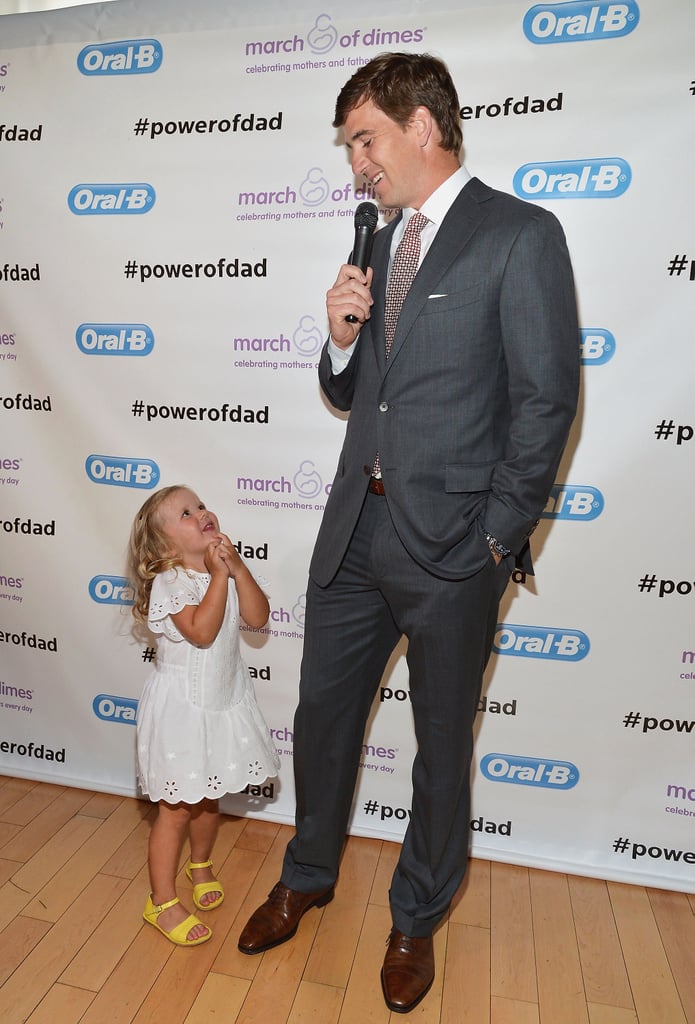 "My oldest, Ava, is starting to get into some sports. She's starting to get into soccer. We had her in a little tennis lesson the other day, which is kind of funny. The first time I took her to some tennis courts, she said to me, 'Daddy, what's that game?' I said, 'That's tennis.' And she [says], 'I win at that game!' Goodness gracious!"
On Learning to Lose Graciously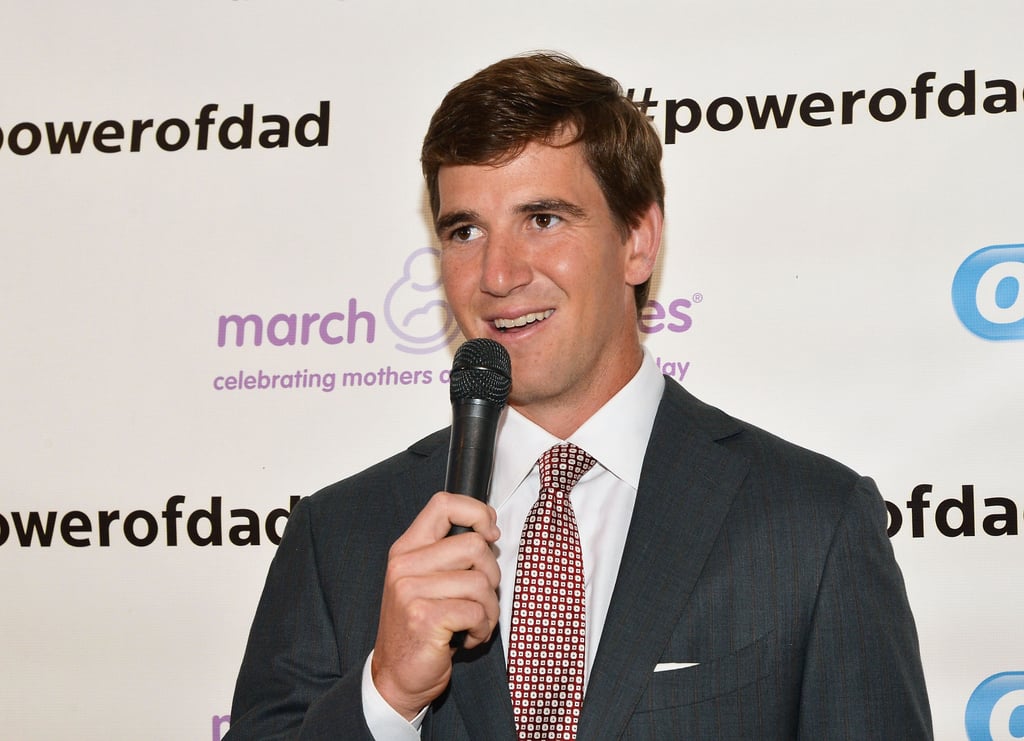 "We played a lot of sports growing up, and we lost a lot of games. My dad taught us a lot about being able to handle the losses and always being a good sport, always going over and congratulating the other team when they won, telling them 'good game.' He taught us a lot about keeping our heads up and that you lose some — keep working harder, and maybe you'll win the next one."
On Competitive Sideline Parents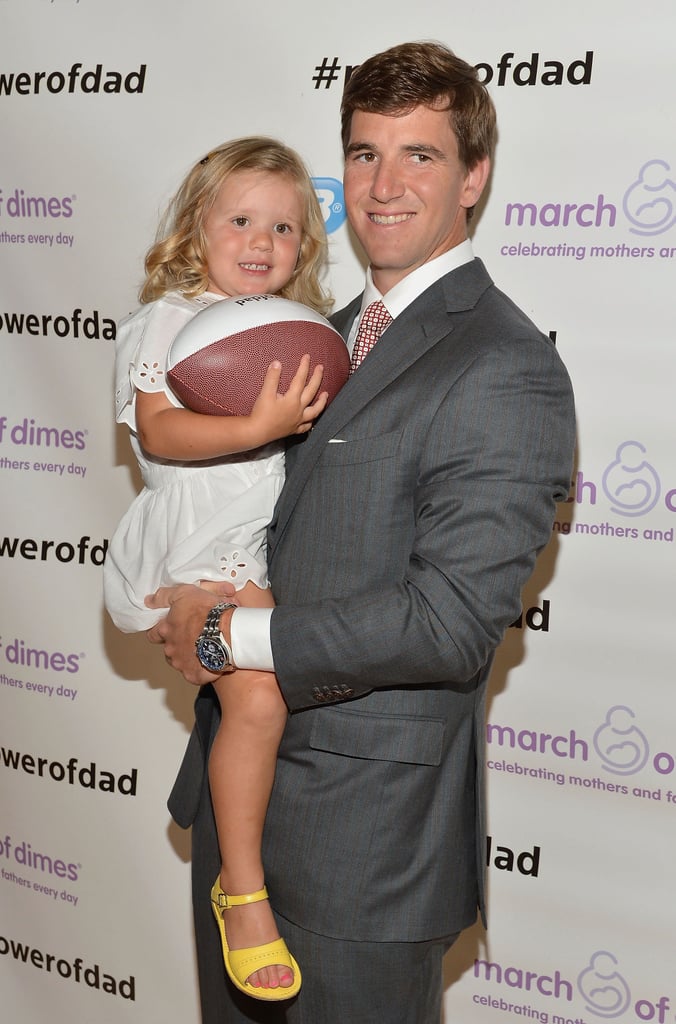 "You have to understand it is just a game and the point of getting your kids into sports at an early age is to build character and to build leadership — to learn how to deal with success and failure and keeping a level head no matter what the circumstance. You have to be careful with parents getting too competitive for their kids and setting a bad example with kids' sports.
"My dad never got too competitive with our sports. He wasn't trying to live his athletic career through us. He just supported us and was there for us. If we wanted to work on something, he helped us. But after a game, it wasn't about winning or losing, he gave us a hug no matter what and said, 'Hey, let's go home' or 'Let's go get something to eat. You played hard, and don't take it too seriously.'"