Embarrassing Things Moms Do
10 More Embarrassing "Mom"ents
ADVERTISEMENT ( more slides)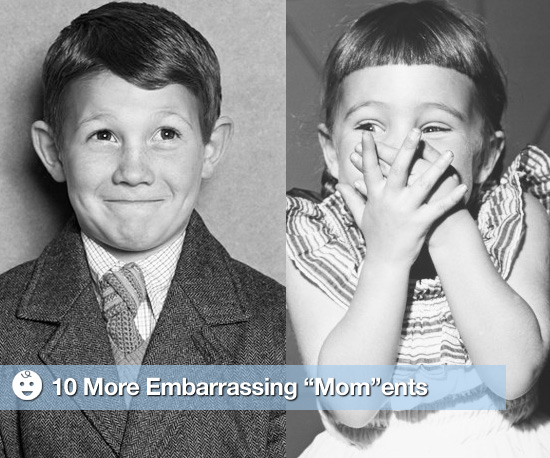 1
10 More Embarrassing "Mom"ents
Young children, teenage girls in particular, are often guilty of shouting, "Moooom! Please stop! You're embarrassing me!" Some kiddos swear their mothers were put on earth solely to embarrass them. Give them a couple decades, lots of love, and patience and those same ladies will likely torture their offspring with similar antics. Then, they can look back at all of those "horrendous" moments and laugh.
10 Embarrassing "Mom"ents
was not enough so we're back with round two. Tell us your most humiliating mommy story.
Source