Our tasty and easy Dinnertime Crunch [1] series continues with celebrity chefs and restaurateurs sharing their favorite 30-minute weeknight dinners that help Mom and Dad spend more time with the kids each night. Today's recipes come from Martha Stewart [2] Everyday Food editor in chief Sarah Carey.
With two school-aged kids at home — Hayden, 8, and Mickayla, 9 — Sarah Carey knows all about the Dinnertime Crunch. As the editor of Everyday Food, Sarah has a vast library of weeknight meals at her fingertips, but finding those that allow Mom and Dad to enjoy dinner too is no easy feat. From a "perfect every time" roast chicken to her aunt's beef taco recipe, Sarah took a few minutes to share her favorite quick and easy meals with us. Check them out!
Every-Week Roast Chicken
Roast chicken [3] sounds like a time-consuming meal, but as Sarah demonstrates on Everyday Food with Sarah Carey, it's easier and faster than you think.
"Every week, I make a roast chicken," says Sarah. "Five minutes of prep and an hour of twiddling my thumbs results in the most delicious dinner, plus plenty of leftovers (at least while my kids are still small) to use in soups, sandwiches, and more in the days that follow." When paired with Sarah's Smashed Potatoes [4], it's a winning weeknight recipe.
Baked Chicken Nuggets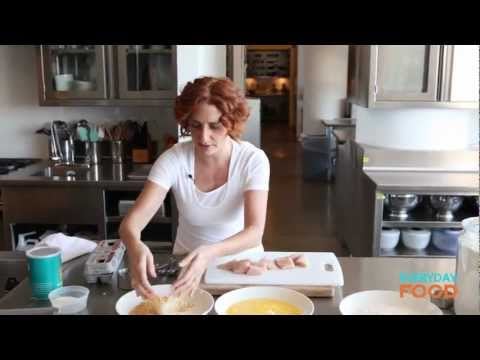 What kid doesn't like chicken nuggets? Skip the freezer versions and try Sarah's baked version that appeared in the April issue of Everyday Food.
"Chicken nuggets are a classic kid meal, but adults love them, too," says Sarah. "These nuggets are baked [5], so you can enjoy them guilt-free. A three-step breading method — coating chicken pieces in flour, egg, and breadcrumbs — seals in moisture and gives a crisp crunch without a lot of added fat."
1970s Tacos
In the September issue of Everyday Food, Sarah reminisces about her Aunt Colleen's tasty beef tacos [6]. Sarah says, "The secret is in the filling: Using a few bold flavors and zesty spices is just as easy as tossing in some store-bought seasoning packet and way more delicious! Now I make them for my kids on special occasions — like Monday-night dinner."
Spaghetti With Tuna, Lemon, and Breadcrumbs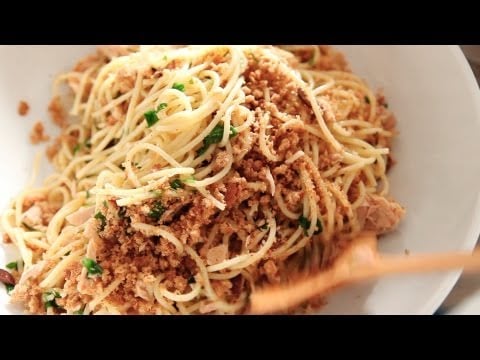 "This one is great because the pasta and tuna are both pantry staples," says Sarah. "Families will want to make this meal [7] because it's easy, delicious, and affordable. Parents can stock up on most of the ingredients when they are on sale."
Turkey Sliders With Baked Potato Wedges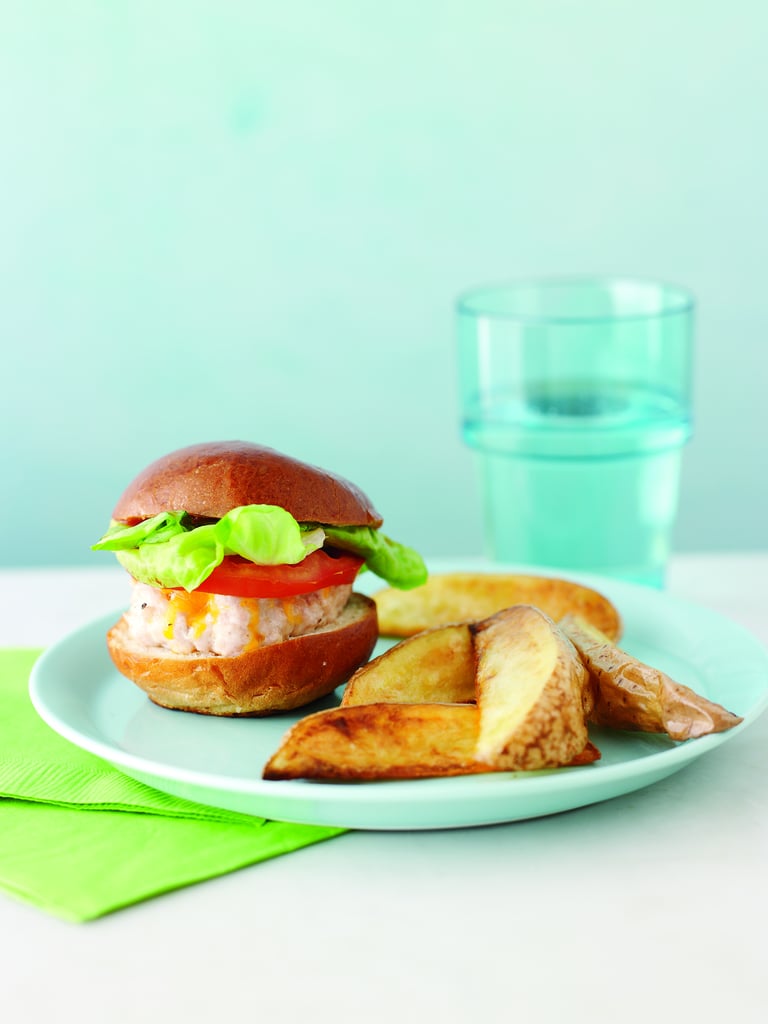 Dinnertime may be a rush, but it's a great time to bring kids into the kitchen. In this month's Everyday Food [8], Sarah shares a recipe that kids can easily lend a hand in making. "Give burgers and 'fries' a healthier, more kid-friendly spin by baking them in the oven (no spattering grease!). Just make sure a grown-up handles the pans."